Filmmaker Sal D'Alia is the creative force behind the incredibly-popular Adorama TV show, Through The Lens. As the show enters its 3rd season, Sal has adopted an all Sony camera and lens arsenal as he travels the globe to meet the leading photographers of social media. Sal is also a member of the Sony Alpha Imaging Collective, a unique group of next-generation photographers and filmmakers. We had a chance to talk with Sal about how Through The Lens got started, the gear he uses and his production workflow.
AlphaUniverse: Through The Lens has become immensely popular in a short time. How did the show get started?
Sal D'Alia: Before we started the show, Adorama was mostly doing video reviews of products and tutorials on Adorama TV. My background is in original content and I wanted to start bringing something new to Adorama TV through our content. I wanted to do something around what's relevant today in photography.
I had friends, who have become big influencers on Instagram. They started photography as a hobby, like many of the people on Instagram and that totally changed their lives. Now they do their dream job. They travel the world taking photographs and they're extremely happy because of that. I think these stories are worth telling people about. The main goal is to inspire people to say, "Yes, you see this as a hobby, but this makes you happy and you can actually make it a job. If you work hard enough and you're good enough you can actually make it your work and make it a dream job."
I decided to focus on this type of photography and this format. I didn't have any budget at that point. Getting TTL started became like a test. At that point I started contacting all the New York photographers who I knew that were doing this. I reached out to all people that I knew I could just get my camera, go into the city and interview. It was just me at the beginning. I did everything. I'd call the photographers, book the interviews, shoot and then edit.
When we got the first few episodes posted on YouTube, we saw that people were going crazy with the comments. Everybody loved it! People were saying, "This will be the best show on YouTube. This is exactly what I want to watch." And from there we just kept going. Season one was all New Yorkers and the success of season one got me the budget to actually do a season two that was shot around the country.
AlphaUniverse: What is your background?
Sal D'Alia: I'm from Italy and I moved here seven years ago. Before that I was doing mostly TV commercials. My first job here in the US was at The Food Network. I worked on Chopped and a bunch of Master Chef episodes and shows like that. Then what really changed my professional life was starting to work for YouTube. I worked for a couple of channels on YouTube right before Google bought the company. Back then YouTube was still just videos. There was no original content at that point. I started working on monetizing views and then when Google bought YouTube, we started to do big original content productions. That got me to where I am now, an expert in short form videos for the web.
AlphaUniverse: How long have you been using Sony cameras and lenses?
Sal D'Alia: About three years. It was actually a little bit before starting Through the Lens. I had been shooting Canon for many years and I saw that shooting video with the DSLR was better than the actual video cameras and Canon was one of the first for that with the 5D.
Then when the first Sony α7S came out, for shooters like me, it was a big thing. The size and all the features, the slow motion…the α7S had a lot of important features so I just jumped on it right away. In the beginning, I was using the Sony camera with Canon lenses and now with the beautiful Sony lenses that have come out, I'm 100% Sony.
AlphaUniverse: What do you think is the driving the success of the most popular Instagram photographers?
Sal D'Alia: I think it's about pushing the boundaries of photography because now if you go to the Taj Mahal, and you're a photographer, you take the classic frontal shot, but you're also going to try and look for something different because you know everybody is doing that frontal shot. You want to push the boundary. That's something that wasn't there before like it is now. Now, you have so many people trying to do new things. Trying to create styles and create a voice. I think that's one of the best things about this new world of photography and this new generation of photographers.
AlphaUniverse: You mentioned that for season one of TTL, it was just you. You were doing the directing, the shooting, the editing…all of it. Is that still the case?
Sal D'Alia: I'm still the guy behind the camera and editing everything. For season two, I traveled around the country and I had Irwin Suba, the social media manager for Adorama, working as my assistant producer allowing me to just focus on the creative part. In season three, we also had Alana Casner from Adorama TV come with us to Hong Kong and Japan making three of us working on season three.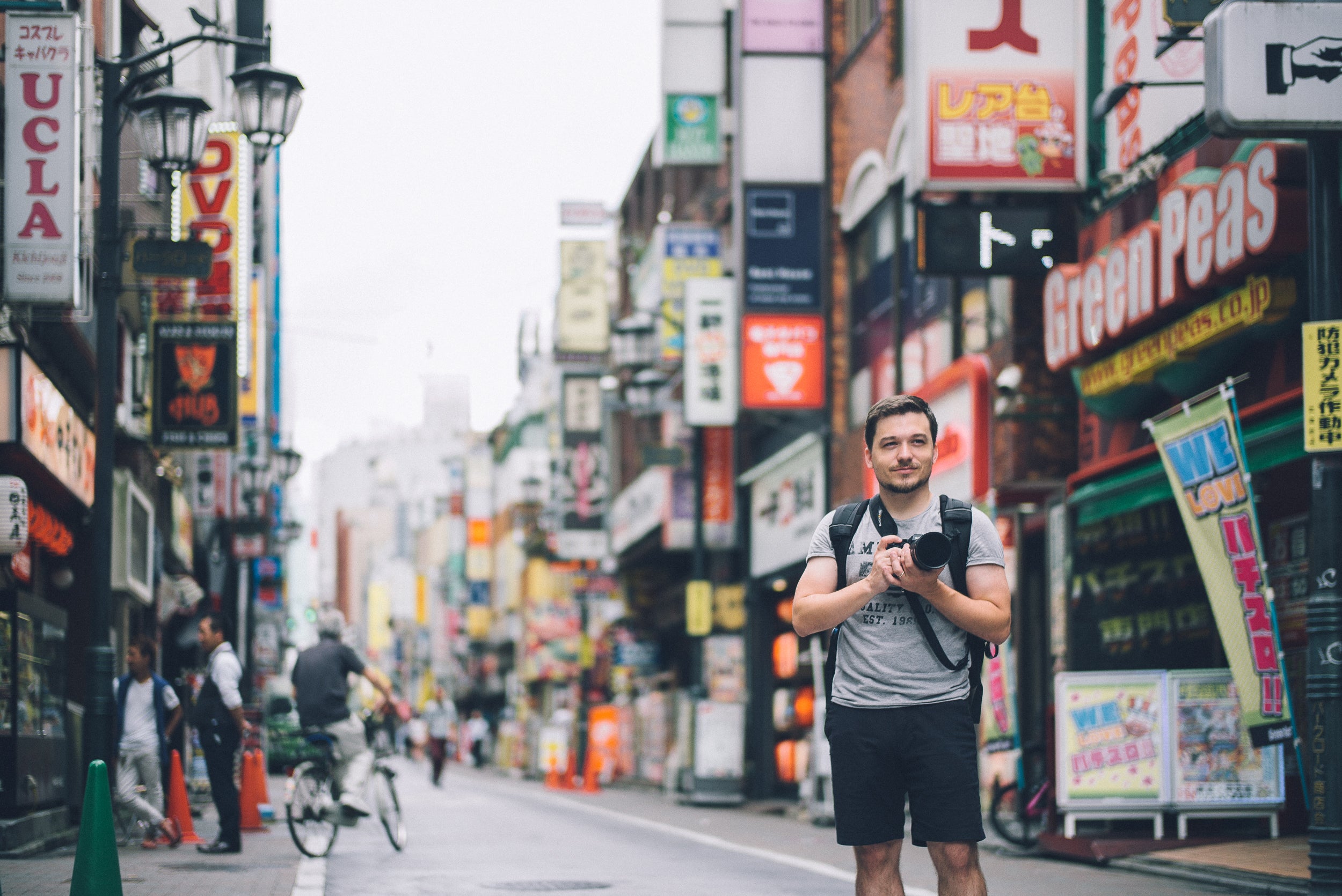 AlphaUniverse: Can you walk us through the production flow for season three?
Sal D'Alia: Season three was different from season two. In season two we went around the country in the US and we met with photographers with big Instagram followings. We went for people with 500,000 up to 1 million followers. The problem was that we didn't get the same response that we were expecting. We learned that it's not about the number of followers, it's about the engagement that a person has. What their style and personality are.
For season three, we decided to go to meet with photographers in Japan and Hong Kong mostly for their community. In that part of the world there's a very engaged community of people that really love photography. The show has many followers from Asia, they write comments on YouTube and Instagram and they really love the show.
Once we made the decision to go to Asia for season three, we went through all the big Instagram accounts. Making the final selections about who we would feature on the show came down to the voice of the photographer. Something that's unique so that you look at their photo and say, "Oh that's him"… you know his work even though there's no name on it.
We picked 13 photographers that are totally different from each other. Each has a totally different style, a different type of personality. This is all part of what we were talking about before, about what photography is all about. What's funny is that most of them aren't professional photographers. They don't do it for a job. It's part time or it's a hobby or it's something else. I think that's really inspiring.
From there we contacted the photographers through their Instagram or their email. We had a shooting schedule of two weeks and in those two weeks we squeezed in all the photography. All the Japanese photographers were so flexible and available for us. It was great and worked just fine. We shot one episode per day.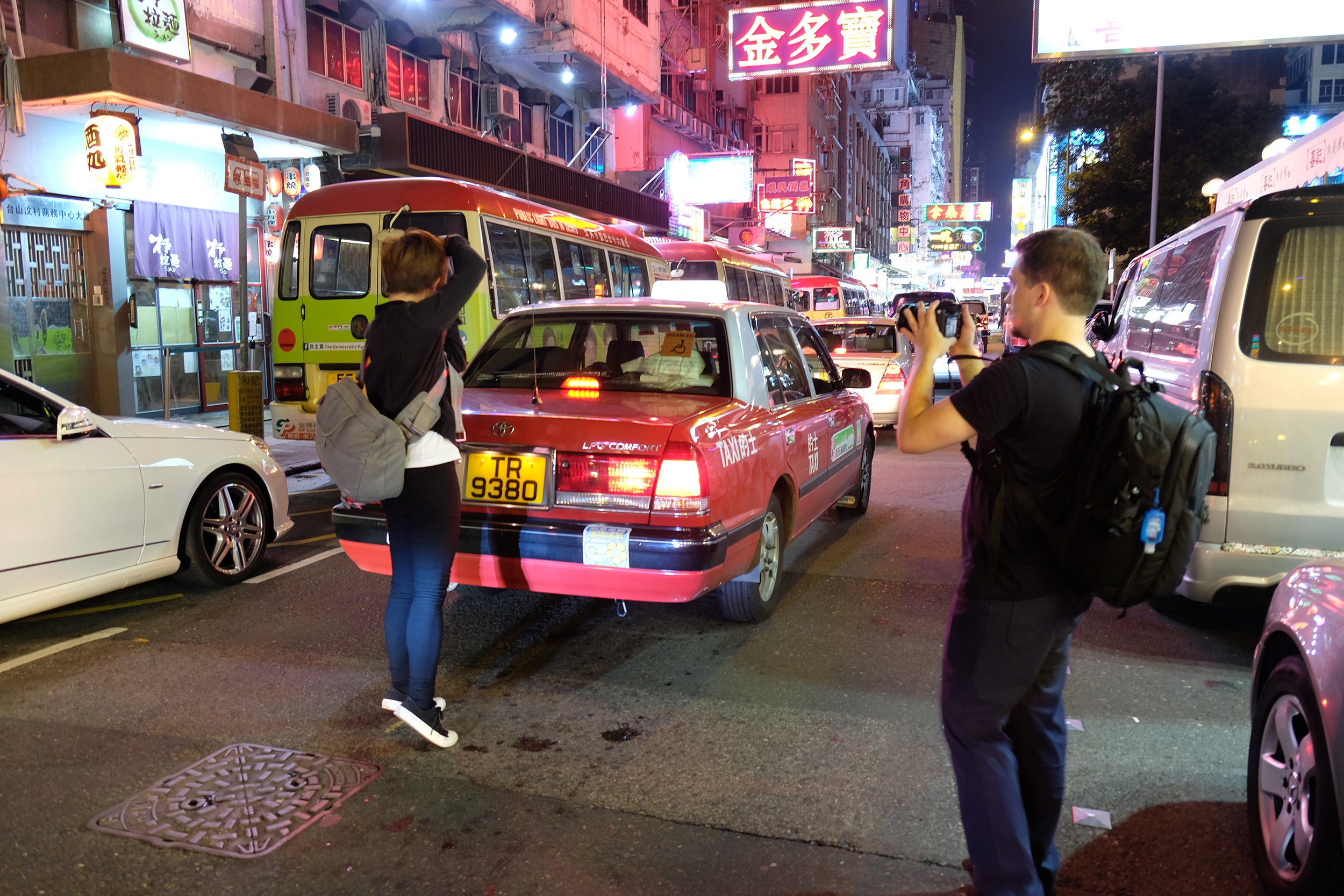 AlphaUniverse: On such a tight shooting schedule, I'd imagine you were shooting a lot to give yourself plenty of options for editing. How much footage did you tend to accumulate for each episode?
Sal D'Alia: It depended on what I was using gear wise. If I recorded everything on my Sony α7S II, I would say around 50 to 60 gigabytes per episode. It's all 4K. I only shoot 4K and I also upload in 4K. A lot of people don't know that because they watch it on their iPhone, but all the episodes are in 4K.
AlphaUniverse: You're using 4K for the actual delivery? We talk to a lot of shooters who shoot in 4K while delivering in HD because the 4K file gives them latitude in post, but you're actually uploading the show in 4K?
Sal D'Alia: Yes. Absolutely. Previously I would do that: shoot 4K and then at deliver in HD. Through The Lens is all 4K. The only exception I think are a couple of episodes that are full HD, but only because I was using the FS7 and I was shooting slow motion and in slow motion that's only available in full HD. Everything else from Through The Lens, starting in season one and through now, is all 4K.
AlphaUniverse: Why did you make the decision to do everything in 4K?
Sal D'Alia: Because it's more timeless. In five or six years full HD TVs will seem old. I think since we are talking about images and about image quality, having the episodes in 4K on YouTube now will make them visually enduring. In five years it's still going to look sharp. Also, because the connection is going to be a lot faster, people will probably be able to enjoy the 4k on their phones in a few years.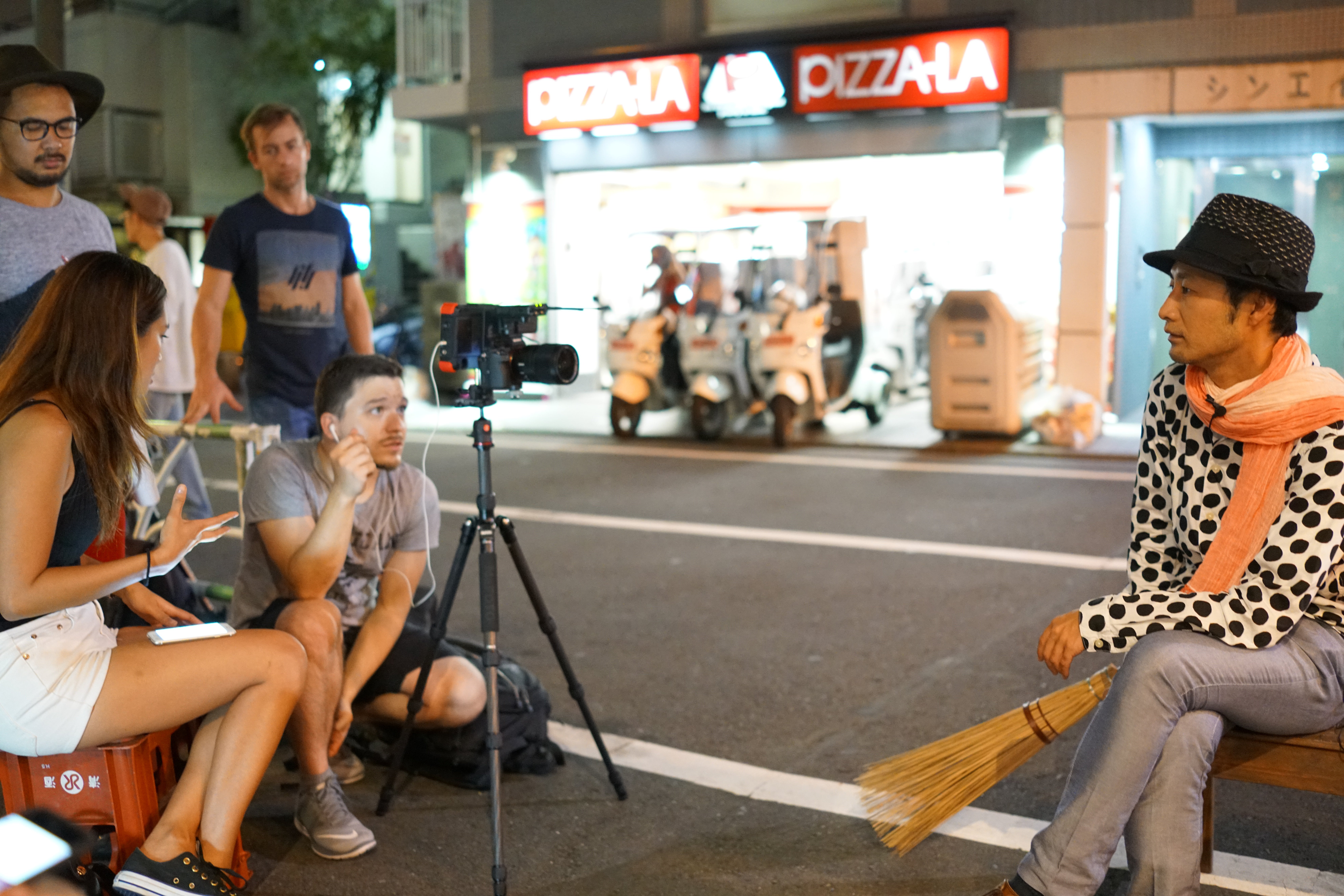 AlphaUniverse: What's your favorite Sony lens to use for the show?
Sal D'Alia: Oh the 24-70 G Master definitely. It's a work horse lens for video guys. Obviously photographers also use it, but for videos it's definitely the lens that you need to own.
AlphaUniverse: Are you using that primarily on the α7S II?
Sal D'Alia: Yes. That's the lens that's always mounted on the camera. I use also the 70-200 f/4 and the 16-35 f/4. As a prime lens I have 35mm f/1.4. The episodes that are shot at night are shot with the 35 f/1.4. It's my go to lens for night shots.
You can see all of the episodes of Through The Lens at Adorama TV. Follow Sal D'Alia on Instagram @timbuz.