Filmmaker and photographer Sal D'Alia (@timbuz) never sits still for very long. The New York-based filmmaker is constantly shooting and editing and testing our new gear to see how it can fit into his creative quiver. He's been using a compact power-zoom lens, the Sony 16-35mm f/4 G PZ on his Sony Alpha 7S III to see how the combination performs, especially on a gimbal, and how he can use it to create strong visual effects on the fly.
Filmmaker and photographer Sal D'Alia on the Sony 16-35mm f/4 G PZ lens and why it's a perfect gimbal lens for video and content creation.
Versatility Around The City
In the video D'Alia visits a number of recognizable places in New York City – the subway, Times Square, the Vessel, Central Park and even the new Edge NYC, the highest outdoor sky deck in the Western Hemisphere that provides 360-degree views of the city. Getting around the bustling metropolis to capture this different footage isn't an easy task, and D'Alia praised the versatility of his kit for being able to quickly hop around the city to film what he wanted.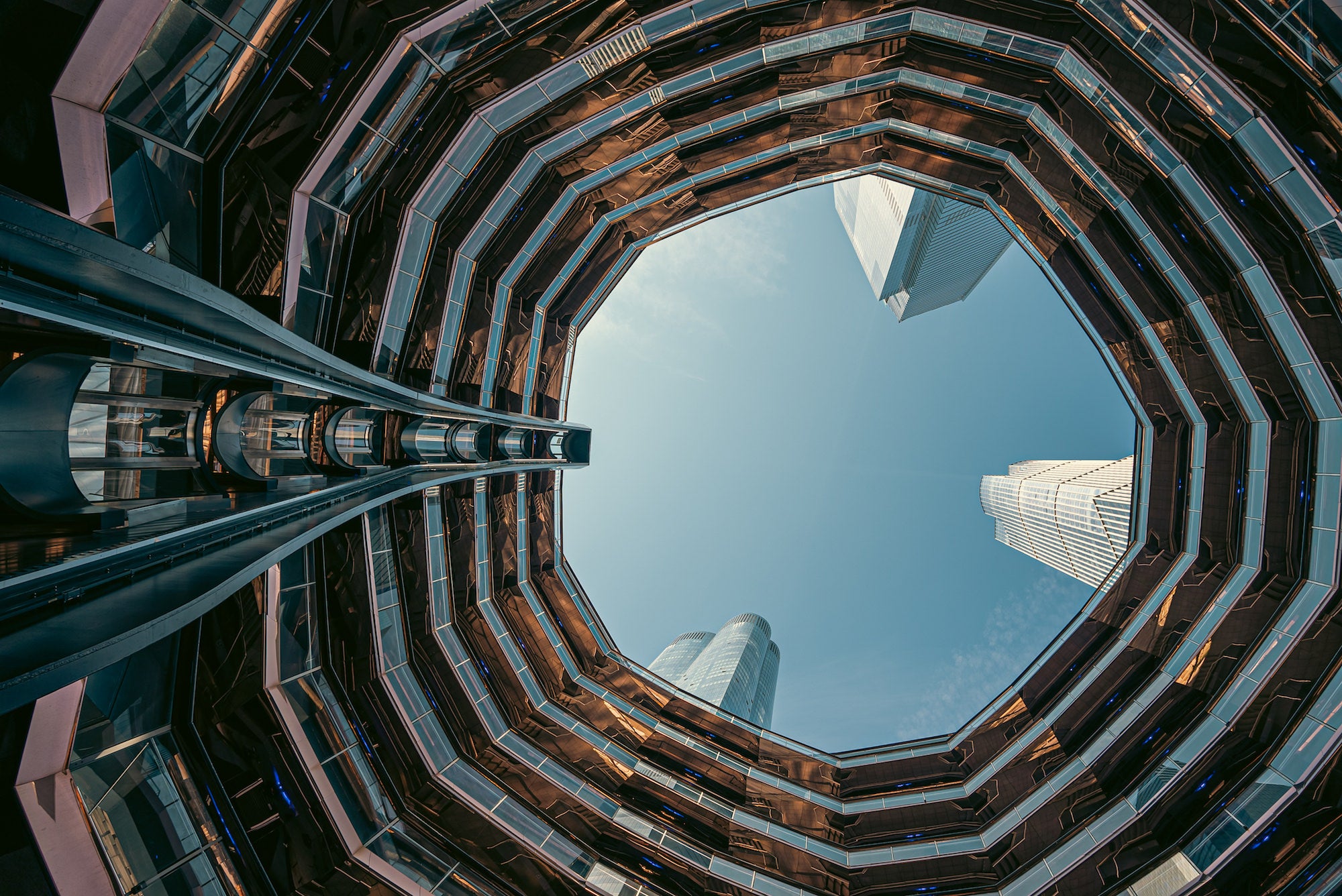 Photo by Sal D'Alia. Sony Alpha 7S III. Sony 16-35mm f/4 G PZ. 1/160-sec., f/6.3, ISO 80
"I was very happy with the size and weight of the Sony 16-35mm f/4 G PZ on my Sony Alpha 7S III. Especially when I do street stuff and one-man-crew type of work, weight and size have a huge impact in general. With this lens, you get all of the qualities of new glass and excellent sharpness, but everything is lighter and it really does make a big difference. If you do a lot of street work by yourself, you're going to want to use this lens."
He continues, "It's just so much lens in a really small package. I didn't even bring a backpack around this day. I just had my Alpha 7S III and the power zoom on a slinger. I was just there and shooting a very street photographer style, no backpack – just me and the camera and the lens. It's amazing because you don't need to bring anything else. You have a 16-35mm so you can do portraits, you can do wide angle shots, you can use the zoom to do video stuff. It's very versatile, which I love for my style."
A Unique Perspective Of The Usual Spots
We've all seen photos of New York City and its many buildings along city blocks, but D'Alia says the Sony 16-35mm f/4 G PZ allowed him to get unique views in his frame. "I love the focal length because you get so much in it," he says. "Especially in New York City when you're shooting looking up, it's so nice to get in one corner and capture all the street signs and basically four corners of the cross street with all four buildings in one shot. It's a unique perspective that basically you can only have in New York. A skyscraper from four different corners in the shot – those are the ones I really like. You can only do it with a very wide angle lens that doesn't distort and this lens has no distortion when you're shooting wide at 16."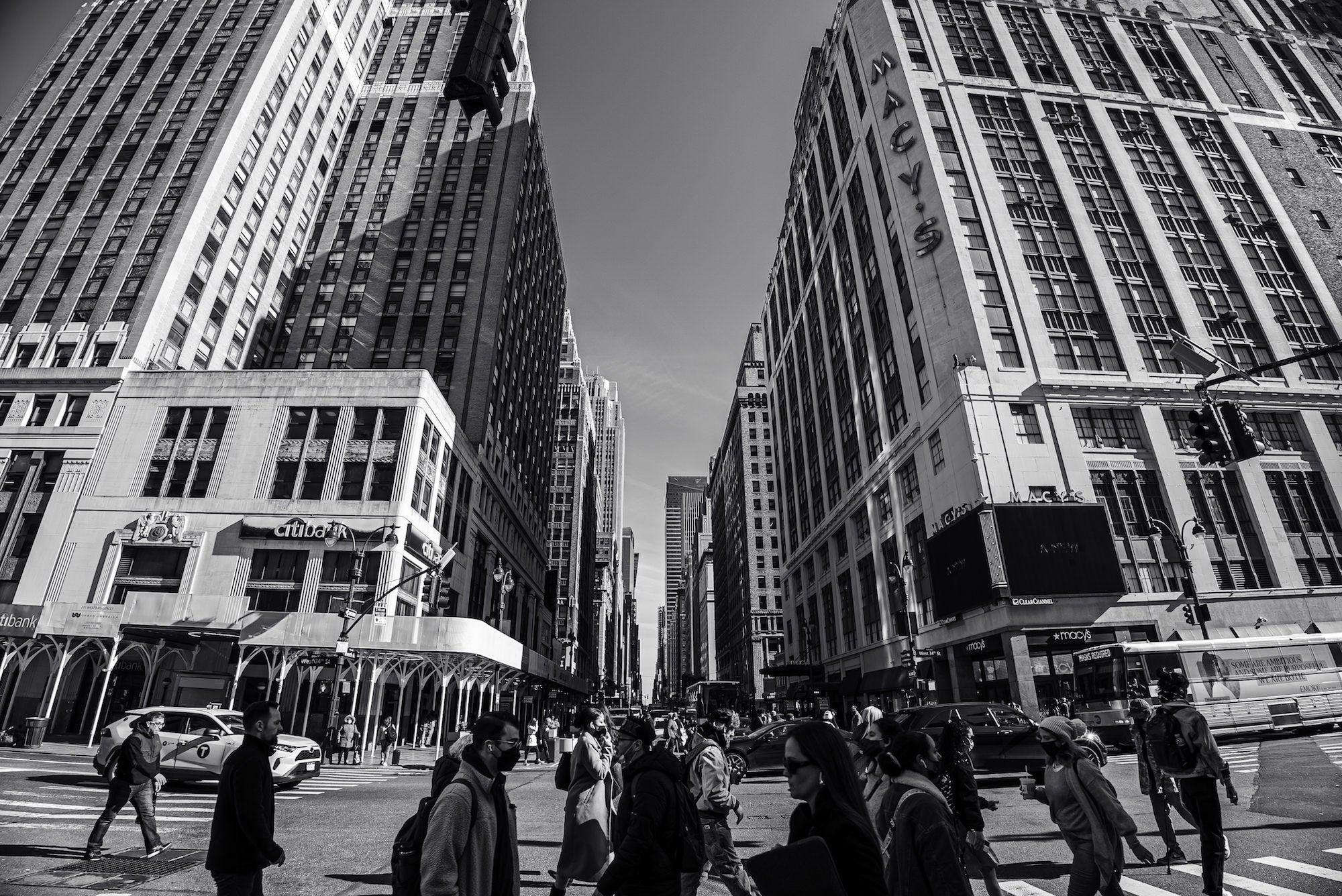 Photo by Sal D'Alia. Sony Alpha 7S III. Sony 16-35mm f/4 G PZ. 1/320-sec., f/5.6, ISO 80
Moving the lens around to capture video, both with and without using the power zoom function, D'Alia was able to get stable footage of the different locations. "Without the zoom I was doing some pan type of stuff and it turned out very stable," he says. "It's like you're shooting while panning on a tripod. You can get so much information – that's why shooting from the Edge NYC and shooting down was so nice because you basically have like four blocks all in one shot. Then you can pan and discover basically all of Midtown in a few seconds."
He continues, "Or even the shots where you have both in focus, the people, basically like all the tourists there on the edge, looking down at the skyline and at the city. That everything-in-one-shot footage is only the type of shot you can get with nice wide angle lenses. The combination of the Alpha 7S III and Sony 16-35mm f/4 G PZ, the dynamic range and the fact you're not blowing highlights, everything it captures is very crisp and clear."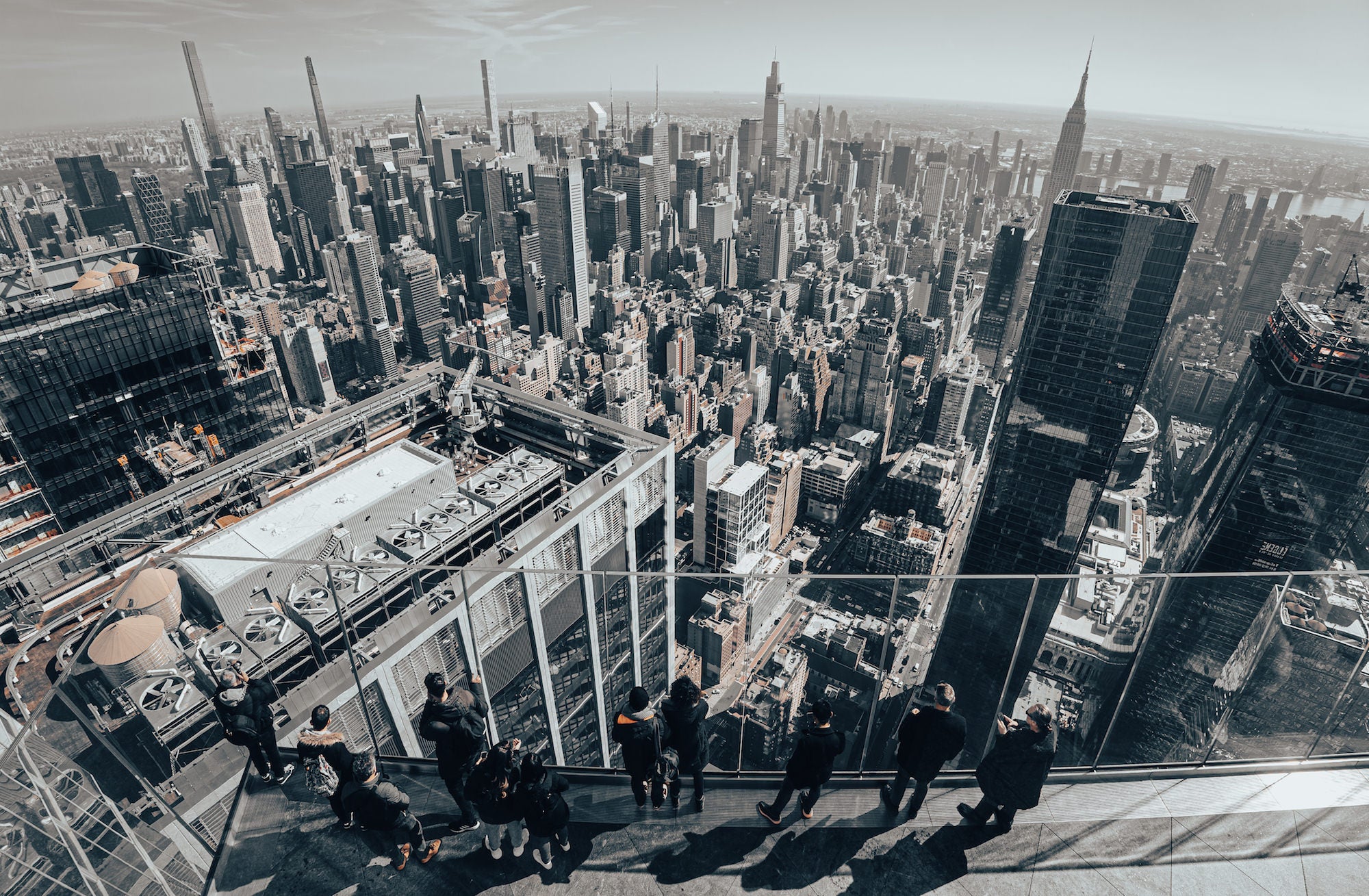 Photo by Sal D'Alia. Sony Alpha 7S III. Sony 16-35mm f/4 G PZ. 1/125-sec., f/8, ISO 80
Smooth Movements & 'The Vertigo Effect' With A Power Zoom
D'Alia utilized the power zoom to create nice, smooth zoom movements in some of the most popular places in the city. "I was in Times Square standing on the red stairs, the ones that are basically the TKTS where you can get the discounted tickets for Broadway shows. That's a great vantage point of view to see all of Times Square. So from there, you can basically use the power zoom to get that nice, smooth movement from the building on the opposite side of the square and then punch out to see the whole of Times Square. It was super nice. I also went to the subway and stuff like that to kind of play with it."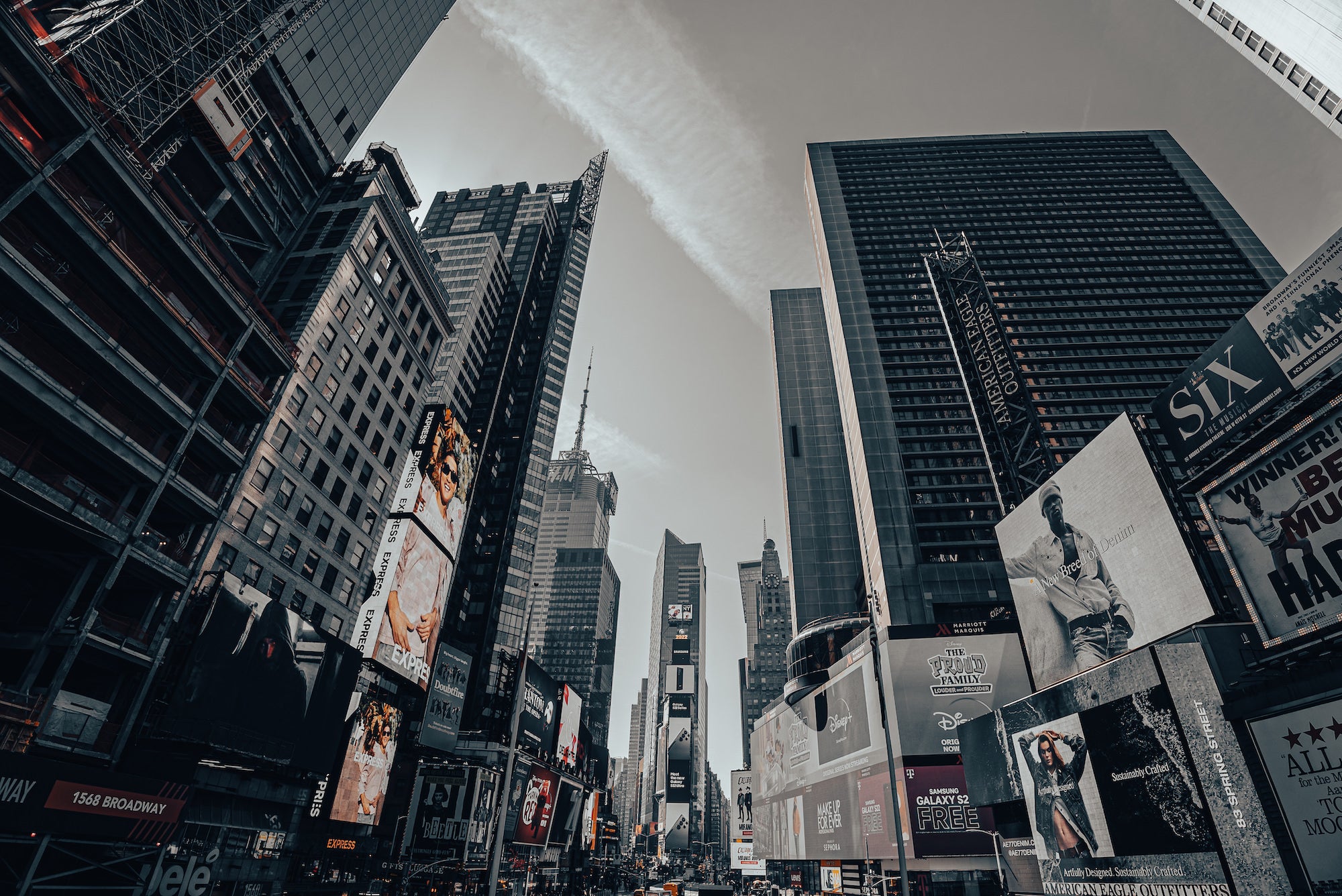 Photo by Sal D'Alia. Sony Alpha 7S III. Sony 16-35mm f/4 G PZ. 1/200-sec., f/7.1, ISO 80
D'Alia, who is also the senior content producer and director at Adorama in NYC, helped create a review for the lens where it was tested with a gimbal. "This particular zoom is great for gimbal users," he says. "It's the only lens basically right now that you can put on a gimbal and have different focal lengths without changing the balance of the gimbal. While you're using the power zoom, there's no change of balance within the lens. The fact that you can go from 16-35mm and there's not going to be a shift in weight is one of the best features."
He continues, "You can control it with your phone on the app and it's really convenient. You can do what I call the vertigo effect, the Hitchcock vertigo effect, where you dolly zoom to go away from a subject while punching in with your zoom. It creates this beautiful kind of effect with your subject staying in the same spot and your background moving. It's very cinematic. From a filmmaker's perspective, the Sony 16-35mm f/4 G PZ is a very useful tool. Not just because of the weight and size, but because with the power zoom you can have nice fluid movement without having a change in the balance. If you're using a gimbal, that's a huge feature."
See more of Sal D'Alia's work on his Alpha Universe Profile and on Instagram @timbuz.