Many of our Sony Artisans travel extensively as part of their photography careers. When Sony Artisan Tony Gale added together all of the different photo shoots, workshops and other events he had traveled for, he realized that they had taken him to about half of America's 50 states. Since he was already making great progress, he decided it would be fun to have a travel goal to complete visiting them all. Using a combination of Sony Alpha mirrorless full-frame, APS-C and RX-series cameras, he documented the journey, paving the way for his photographic series, "All 50 States."
"I decided to do this because who doesn't want to travel more? And I wanted to document it all because taking pictures is fun. That's why I'm a photographer. I enjoy taking pictures. I have known people who go on vacation and don't bring a camera – that's never been me. It's not just a job, I do it because I enjoy it. Photography is a terrible business to be in if you're only doing it for the money," says Gale.
Arranging to visit and photograph so many states could turn into a tedious, logistical nightmare, so Gale was careful to not make his plans too complicated. Afraid he might miss something by being locked into an itinerary, he thought it would be more fun to just go with it.
California. Sony α7R II. Sony FE 16-35mm f/4 lens. 30-sec., f/4, ISO 6,400
Gale is a pro for whom the camera is a means of exploration. He went into the project without being committed to one kind of image, say landscape or street, over another. Each state was its own journey and that journey dictated the images. "Usually I would fly somewhere and rent a car – it was actually pretty casual," says Gale. "I'd know what states I wanted to go to but I didn't have too much planned ahead. I would typically get up in the morning, look at a map and say, 'You know what? I think I'm going to end up in that city tonight.' So I would book a hotel room and then just spend the day exploring in between wherever I was and wherever I was going to end up."
Since Gale was unsure of all he would come across, he was fully stocked with a variety of Sony gear. Over the span of 3-4 years he used cameras like the α7R II, α6000, α6300, RX100 III, RX0 and FDR-X3000 to document his travels.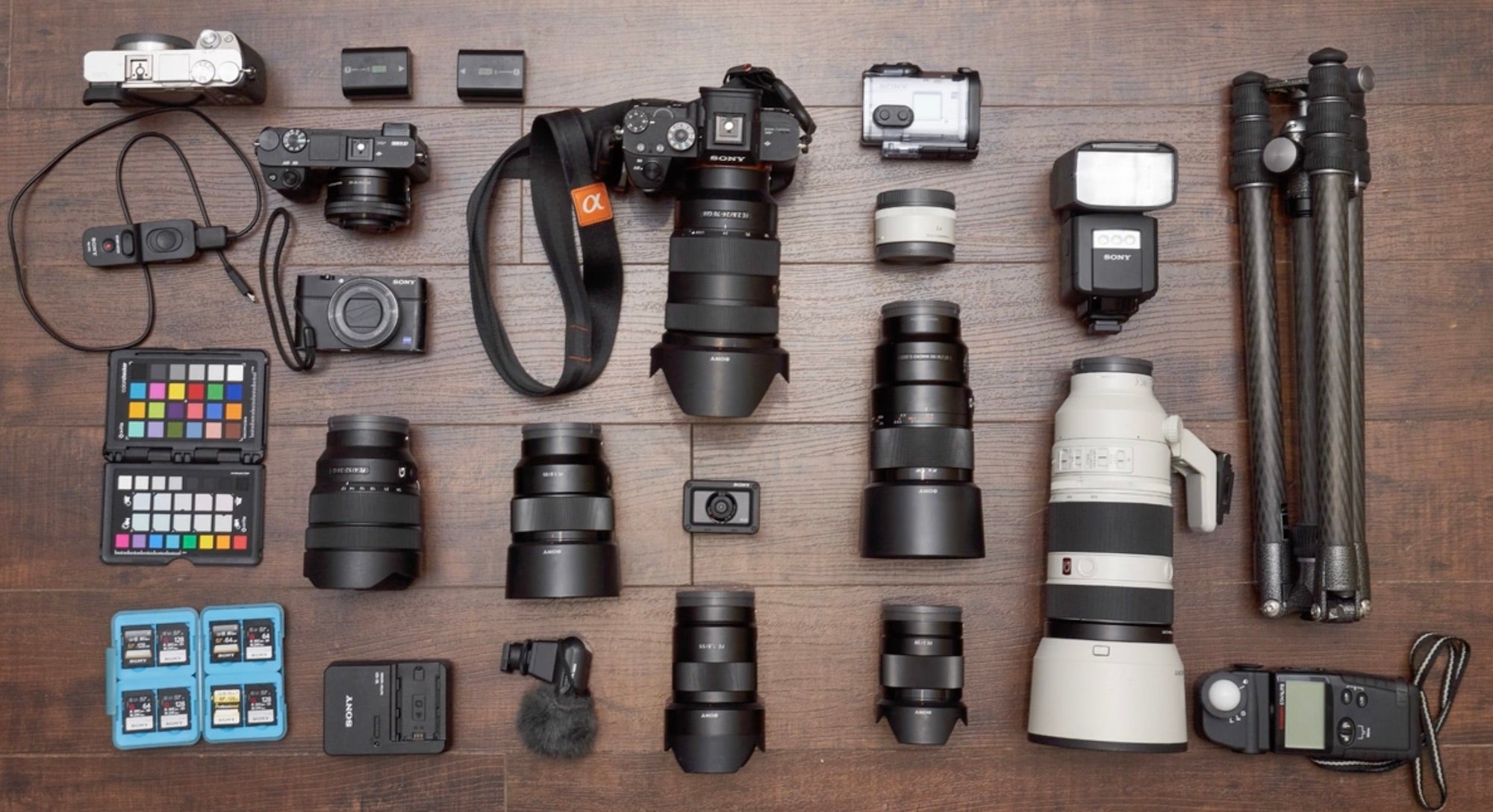 Some of the gear Gale used for "All 50 States"
Even with a pack of reliable gear and so much to see and capture, the project still wasn't without its challenges.
"The reality is that some states have less variety than others," says Gale. "Sometimes it was just challenging to try to find a picture that was interesting to me. Of course, sometimes weather was an issue too. There were days where it just rained and rained. Then there was the challenge with more well-known locations and trying to take a picture that's not the same picture you've seen a million times."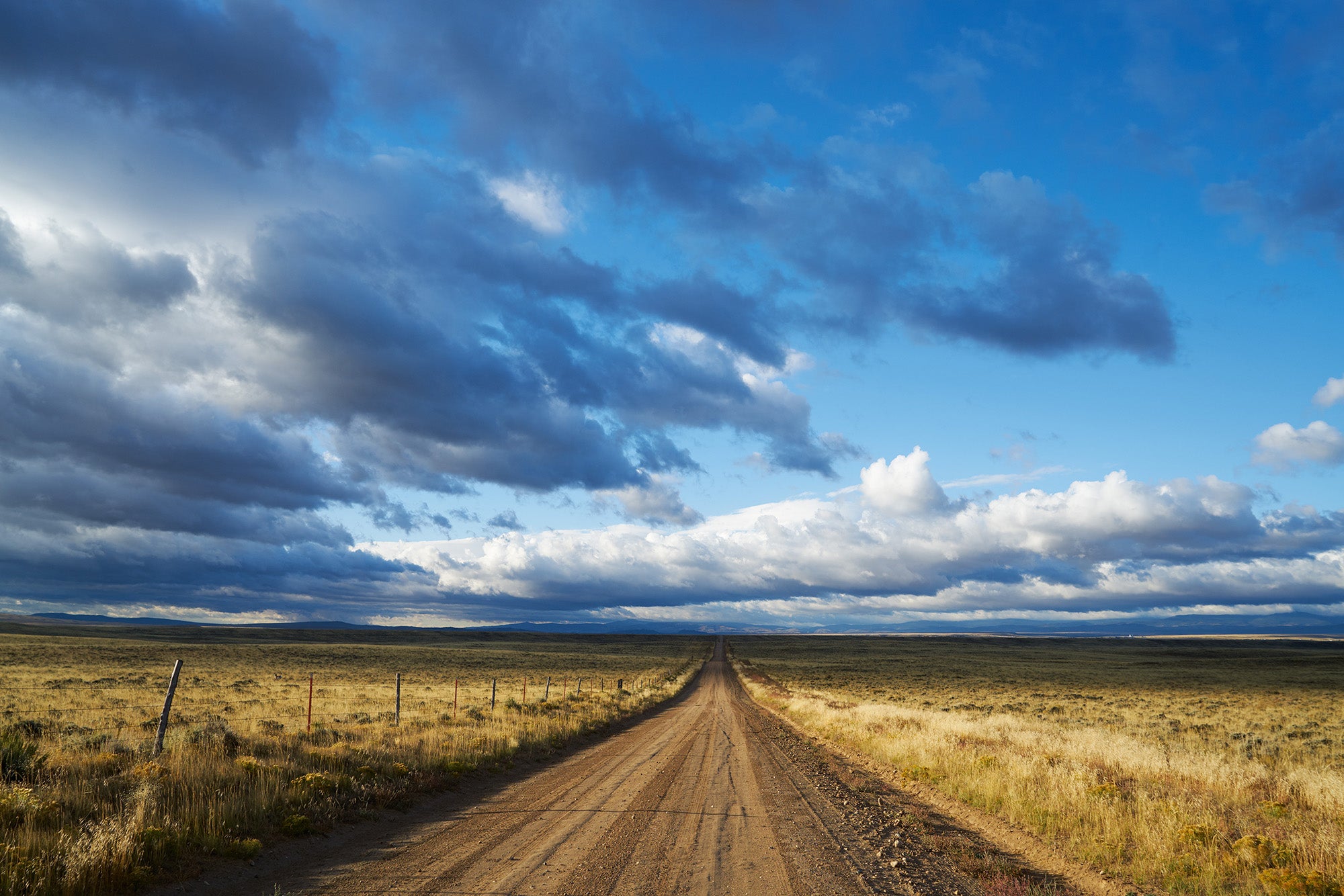 Wyoming. Sony α7R II. Sony FE 24-70mm f/4 lens. 1/500-sec., f/6.3, ISO 200
Gale made it through these challenges and ended up with some incredible images, capturing a different perspective from each state. The photographic series was on display at Sony Square NYC earlier this summer.
"It was super cool to see my work on the wall at Sony Square," says Gale. "To see the photographs printed big like that and to have people attend the opening was great. I was able to present a slideshow on a full wall screen with more photos and videos from my travels. It was a fantastic experience."
New York. Sony α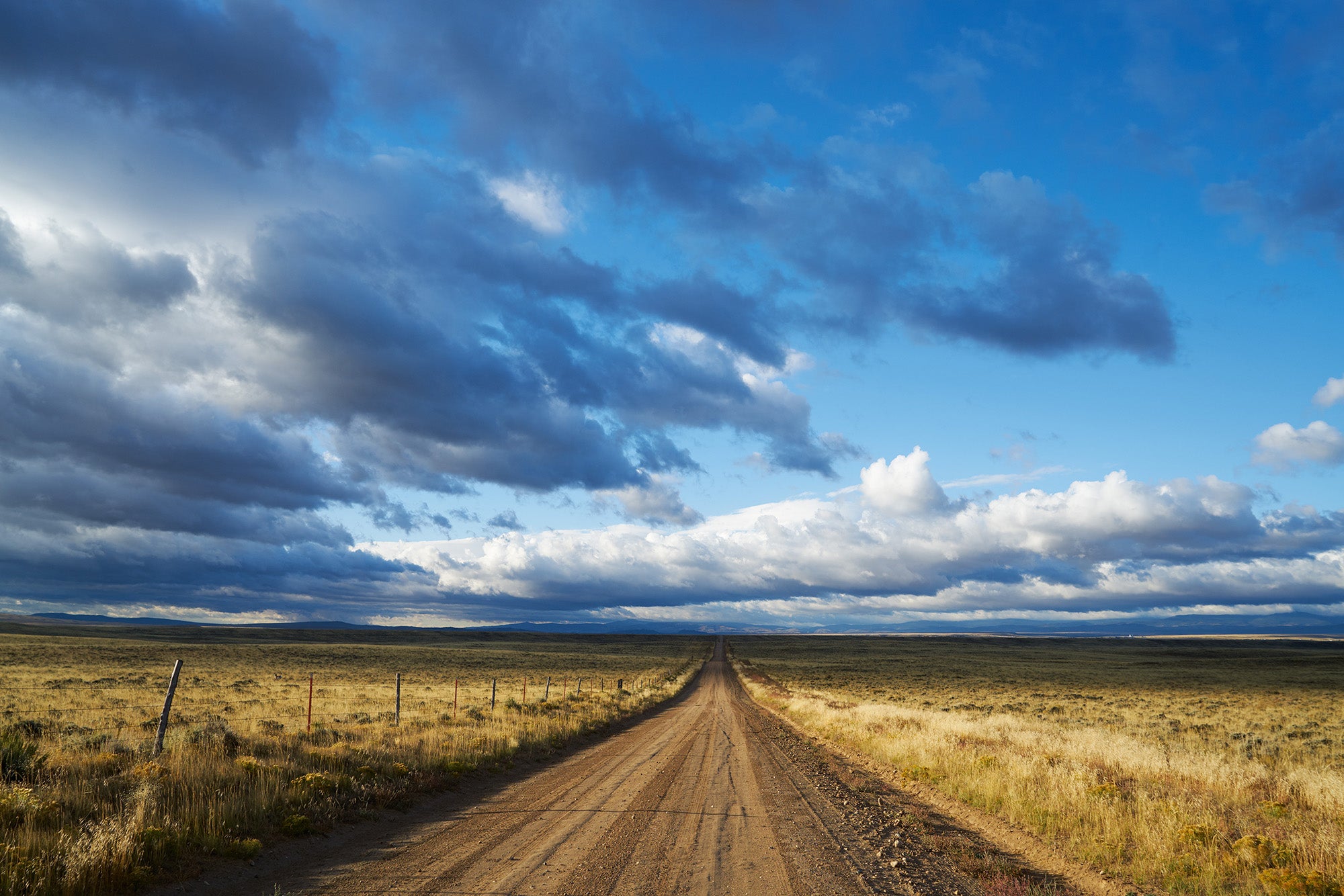 α7R II. Sony FE 24-70mm f/4 lens. 4-sec., f/8, ISO 100.
While he's grateful with the places he visited and the photos he took, he wants everyone to experience the country as he has.
"Everybody should get out there and see more stuff. I'm absolutely glad I did it. It's a big country and there's a lot to see. Most of us don't see all of it, so just to witness the variety that's out there was pretty powerful. Plus, anytime I meet anyone from anywhere, say, "'Oh, yeah, I've been to that state.'"
See more photos from Sony Artisan Tony Gale's "All 50 States" project at tonygale.com.