A few weeks ago, we reported on Gary S Chapman's decision to shoot with Sony gear for his recent humanitarian trek to India. Chapman is back home in Georgia now and he sent AlphaUniverse.com a followup about his experience shooting with the Sony α7R II and α7S II. Professionals don't switch their gear on a whim. These are the tools they use to earn a living. Chapman covered his bases by bringing a selection of DSLR gear just in case, but he never even unpacked it. He took advantage of key features in the α7R II like Facial Recognition and Eye Recognition, the camera's EVF and high ISO/low-light capabilities. He explain below:
"I packed a DSLR and a 28-300mm lens…just in case…just in case my switch to mirrorless was a disaster. But during my two week assignment to India for a non-profit, I never unpacked my DSLR. The assignment was a challenging test for the gear: We shot in orphanages, villages, tea fields, wheat fields, slums, and a leper colony. Travel included 38 hours by plane, 33 hours in trains and 38 hours by car over rough roads. I shot stills on the α7R II and two others on the team shot motion on the α7S II and the Sony FS5.
"Here is what I learned:
"Facial recognition and eye recognition became my best friends. Since I shoot mainly people in a photojournalistic style, getting the eyes in focus is paramount. When the green focusing square popped up on the face or eye and danced around on the EVF, I learned to trust that the eye or eyes would be in focus. It would even lock onto the closest eye of a child swinging on a playground, using a 35mm f/1.4 lens at f/1.4. That's pretty impressive!
"There were only two scenarios where I would switch off the recognition: 1) If it was too dark, the eye recognition might fail, especially if the person closed their eyes for any amount of time. 2) If I was photographing people in a crowd, the facial recognition might lock onto the incorrect person.
"I took some time to understand the different focusing methods. There are a lot of choices. I finally decided on Lock-on Flexible Spot Small for the majority of my shoots. This allowed me to chose a subject and then have the camera follow it. Coming from the small focusing zone of my Nikon DSLR, it was pure pleasure having the ability to compose subjects easily in almost the entire viewfinder. This negated the need to lock focus and recompose. FYI, I had the camera set for rear button focus and used the toggle to switch from facial recognition to eye recognition. Fast and easy.
"Auto ISO up to 6400 with the occasional push up to 12,800 worked well. I had no qualms about allowing the Auto ISO to bump up to 6400. I even set up the camera so that the lowest shutter speed would be 1/1000 sec, assuring no motion blur. When you shoot photo-journalistically, having auto settings that work well, help you to anticipate and capture moments.
"One of the other differences that excites me about the Sony gear is that I never have to chimp anymore. The EVF is an accurate representation of my exposure. And, if I do want to check an image, I do so through the bright and accurate EVF and not on the rear monitor.
"Call me a raving fan-boy if you want, but I am convinced, that for my style of shooting, the Sony cameras offer new advantages that my Nikon DSLRs can't supply. Ohh and remember I said I "missed little from my DSLR". I honestly can't think of anything I missed."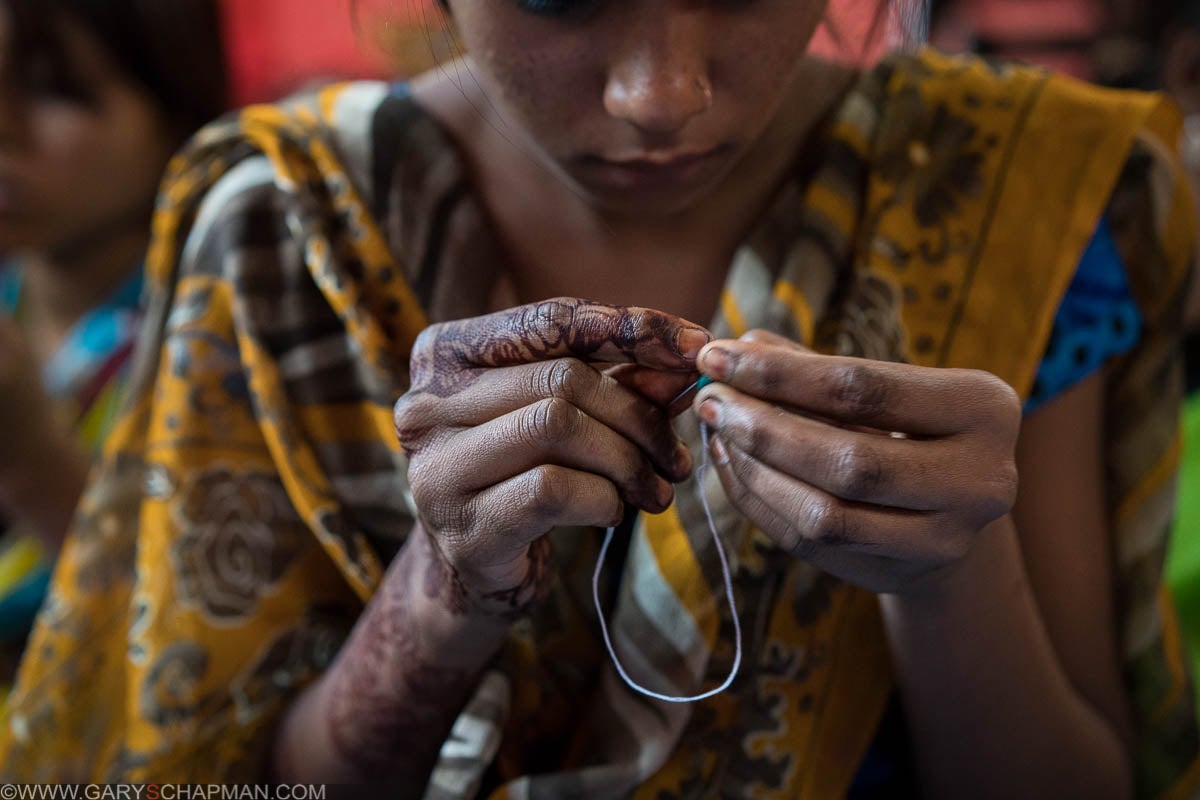 A young girl, rescued from a life in the brothels, learns to sew.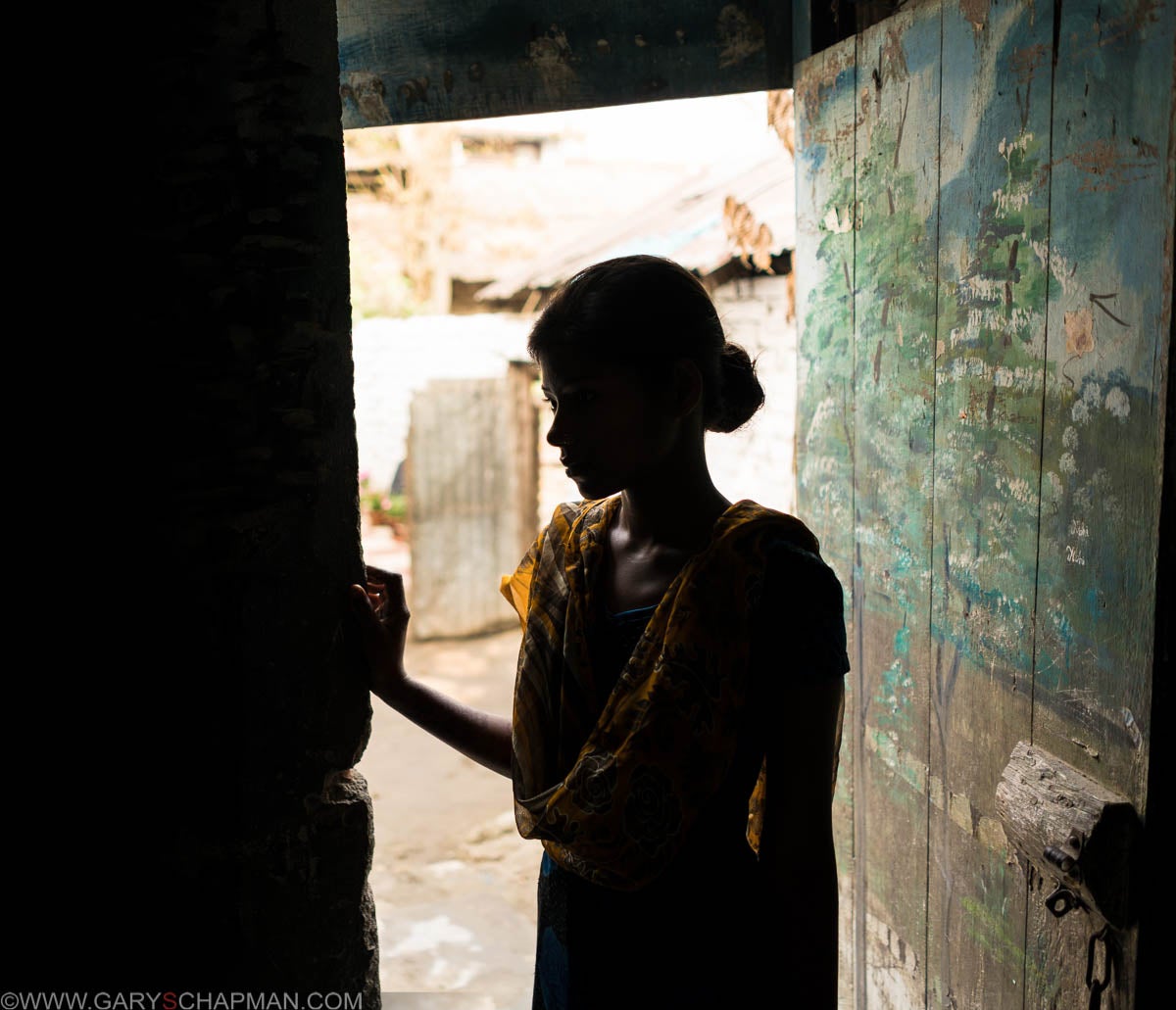 A young girl, rescued from a life in the brothels.
Train in central India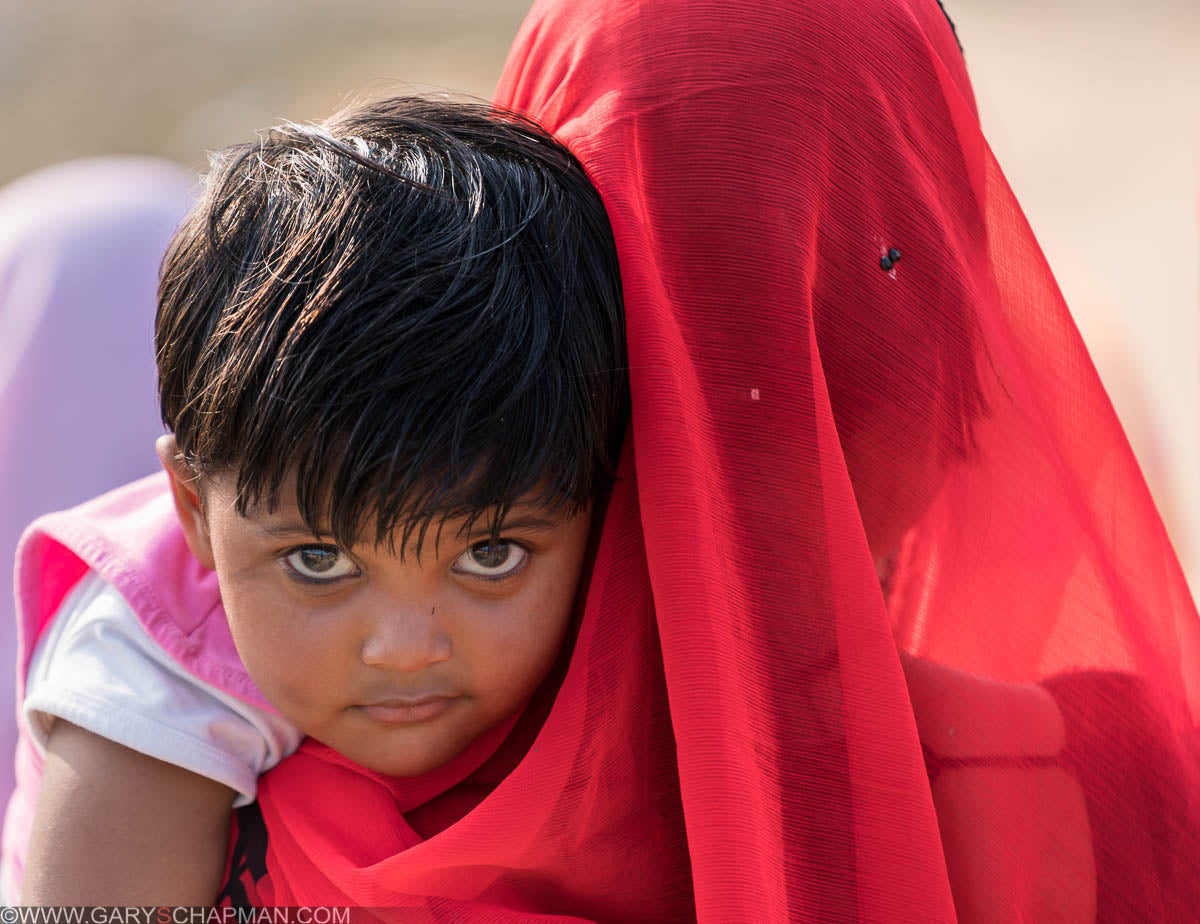 Mother and child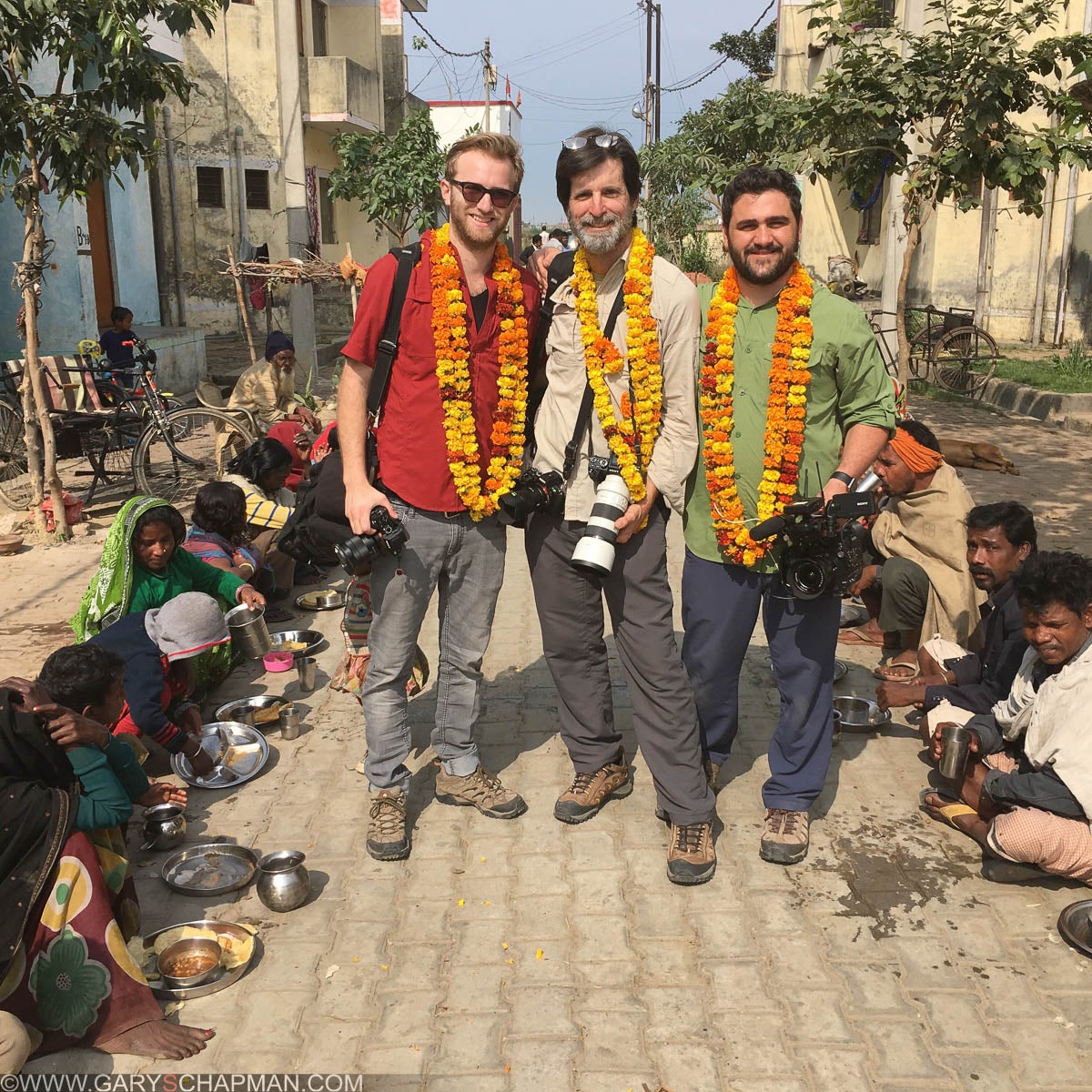 Media team: Quentin Reiff, Gary S. Chapman, Andrew Tucciarone
All photos taken with the following gear:
(2) Sony α7R II cameras
Sony Vario-Tessar T* FE 24-70mm f/4 ZA OSS Lens
Sony FE 28mm f/2 Lens
Sony Distagon T* FE 35mm f/1.4 ZA Lens
Sony Sonnar T* FE 55mm f/1.8 ZA Lens
Sony FE 70-200mm f/4.0 G OSS Lens
You can follow Gary S Chapman Instagram @garyschapman