Few natural phenomena capture the imagination or inspire creativity like the dancing green lights of lady aurora. There are also few natural phenomena so mesmerizing that it is easy to forget everything you know about landscape photography. This is especially true for those with limited experience shooting at night. With a big aurora forecast approaching from October 20–25, 2020 here are my top tips, including how I set up a game-changing night-photography feature in my Sony Alpha cameras, for shooting the northern lights and capturing an image worthy of hanging on your wall.
Aurora forecasts predict a spike in activity October 20-25, the Alpha Collective's Rachel Jones Ross (@rachel_jones_ross) shares her top tips for capturing the glow.

Photo by Rachel Jones Ross. Sony α7R III. Landscape: 30-secs., f/2.8, ISO 3200. Sky: 6-secs., f/2.8, ISO 3200
Composition, Composition, Composition!
If I had a dollar for every time I've heard "I need a wider lens for night shooting" well, I would probably buy that sweet new Sony 12-24mm f/2.8 G Master! But, the fact is you don't necessarily need an ultra-wide lens for photographing auroras. The elements that create a compelling composition do not change when the sun sets. When shooting at night, your image still needs a strong subject, and ideally, a strong foreground. If you divide your image into six equal parts, each piece should tell part of the story. Ideally, you want to scout compositions during the day. If you are a Sony shooter you can use Bright Monitoring to find your composition quickly, without the need for taking tedious and time-consuming test shots.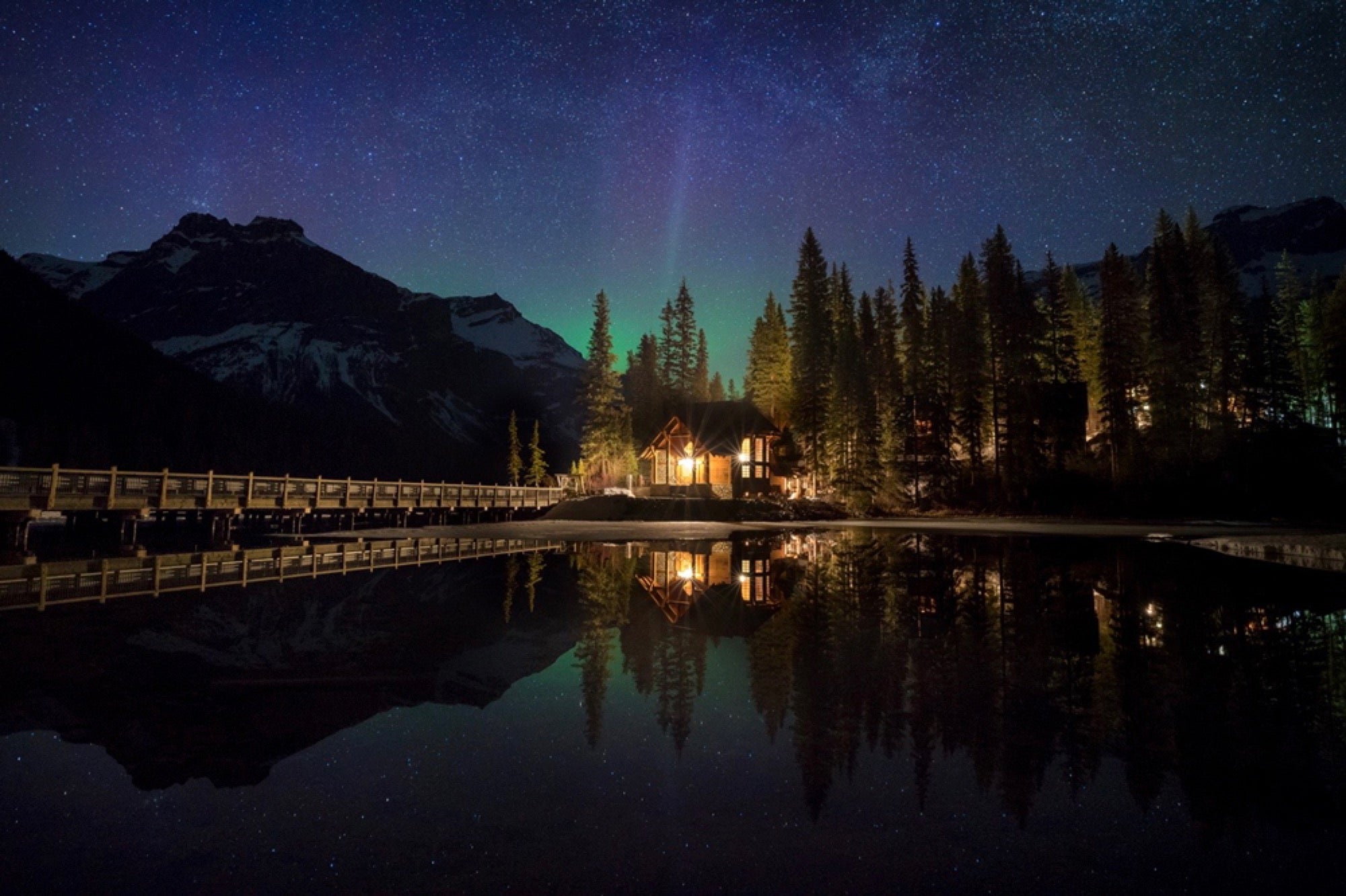 Photo by Rachel Jones Ross. Sony α7R III. 10-secs., f/2.8, ISO 3200
Bright monitoring is my favorite Sony camera feature. Through some kind of Sony magic, this function boosts the internal gain, allowing us to view most night scenes as if we had the shutter open for 30 seconds. Bright monitoring is only available when set up as a custom button, so make sure you have it set up before you head out. Trust me, this function is a game changer for night shooters!
Shorten Your Shutter
Keep in mind that you are also shooting the stars when photographing the aurora. You will want to shoot with a wide open aperture and use a maximum shutter time that will minimize star trails. In the "olden days" of digital photography, astro-photographers used the '500 rule' (500/focal length) to determine maximum shutter times for achieving sharp stars. This approach falls short with the sophisticated sensors on newer camera models.
I use PhotoPills to determine maximum shutter times. The PhotoPills algorithm accounts for sensor differences between specific cameras, as well as focal length and aperture.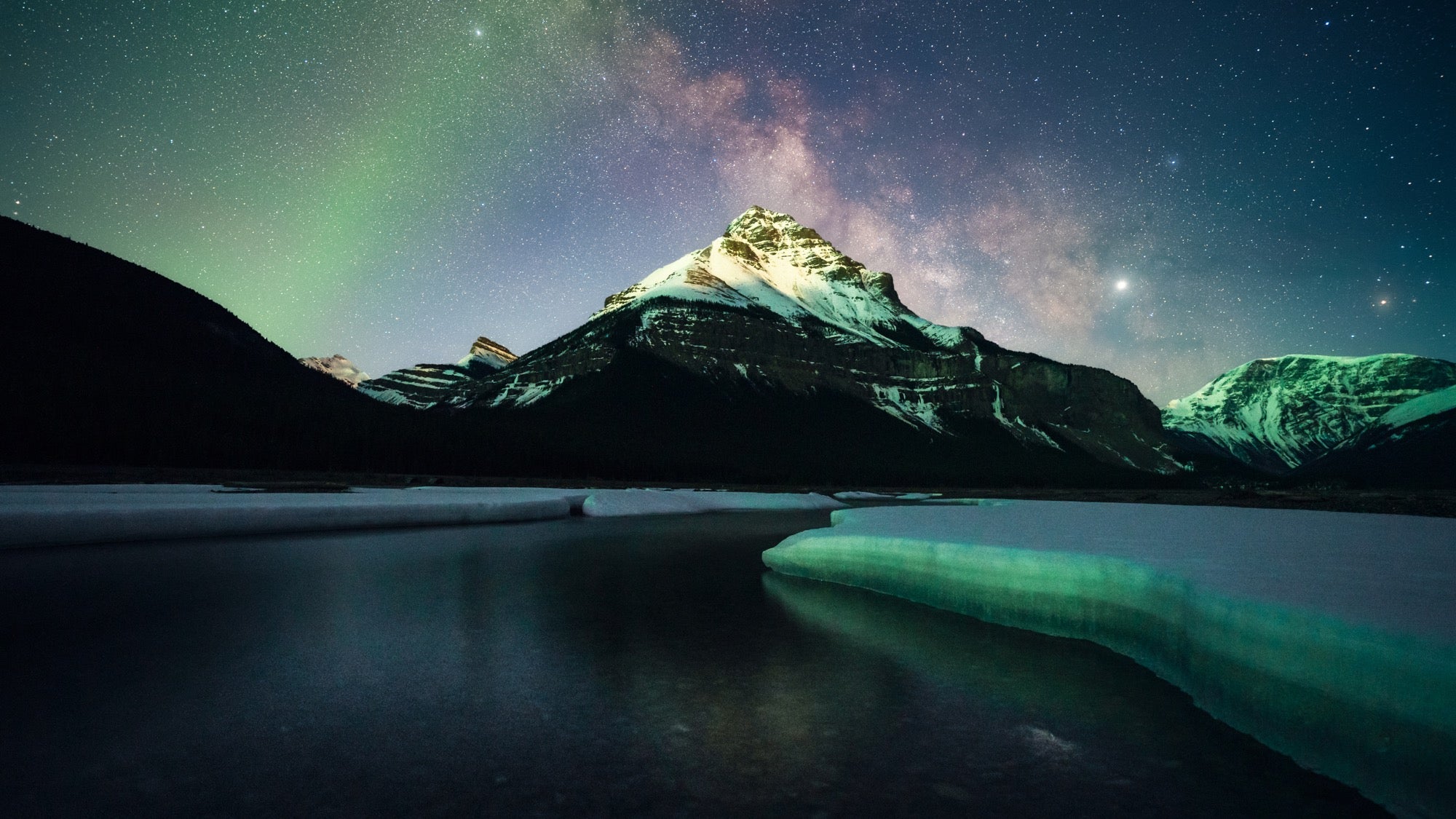 Photo by Rachel Jones Ross. Foreground: 30-secs., f/3.5, ISO 3200. Sky: 20 images stacked for noise reduction. 6-secs., f/2.8, ISO 6400
When shooting the aurora, adjust the shutter time down from that maximum value according to how bright the aurora is, and how quickly it is moving. Typically, shutter times are between 2 and 8 seconds for aurora. However, a strong storm might demand a shutter time of a fraction of a second!
If you are shooting with a wide-open aperture, and a shutter time dialed in for both movement of the stars and aurora, you can adjust the ISO as necessary to achieve a good exposure.
Stay Focused!
Achieving sharp focus is critical to success. You will need to focus manually on the stars. I use focus peaking (set to red, mid-level) and focus magnification, set to a custom button. Focus magnification will give you 12.1 times magnification, compared to 5.2 if you use the focus wheel to magnify.
If you do not trust your vision, I hear you. There is a filter called SharpStar made by Lonely Speck designed for focusing on the stars. Because I struggle with poor vision, I often use it when testing a new lens. The SharpStar filter is easy to use and I can be confident my image is in focus.
When I'm shooting twilight scenes the stars are often not bright enough to focus on. In these situations, I will focus on a very distant object during blue hour and then lock manual focus.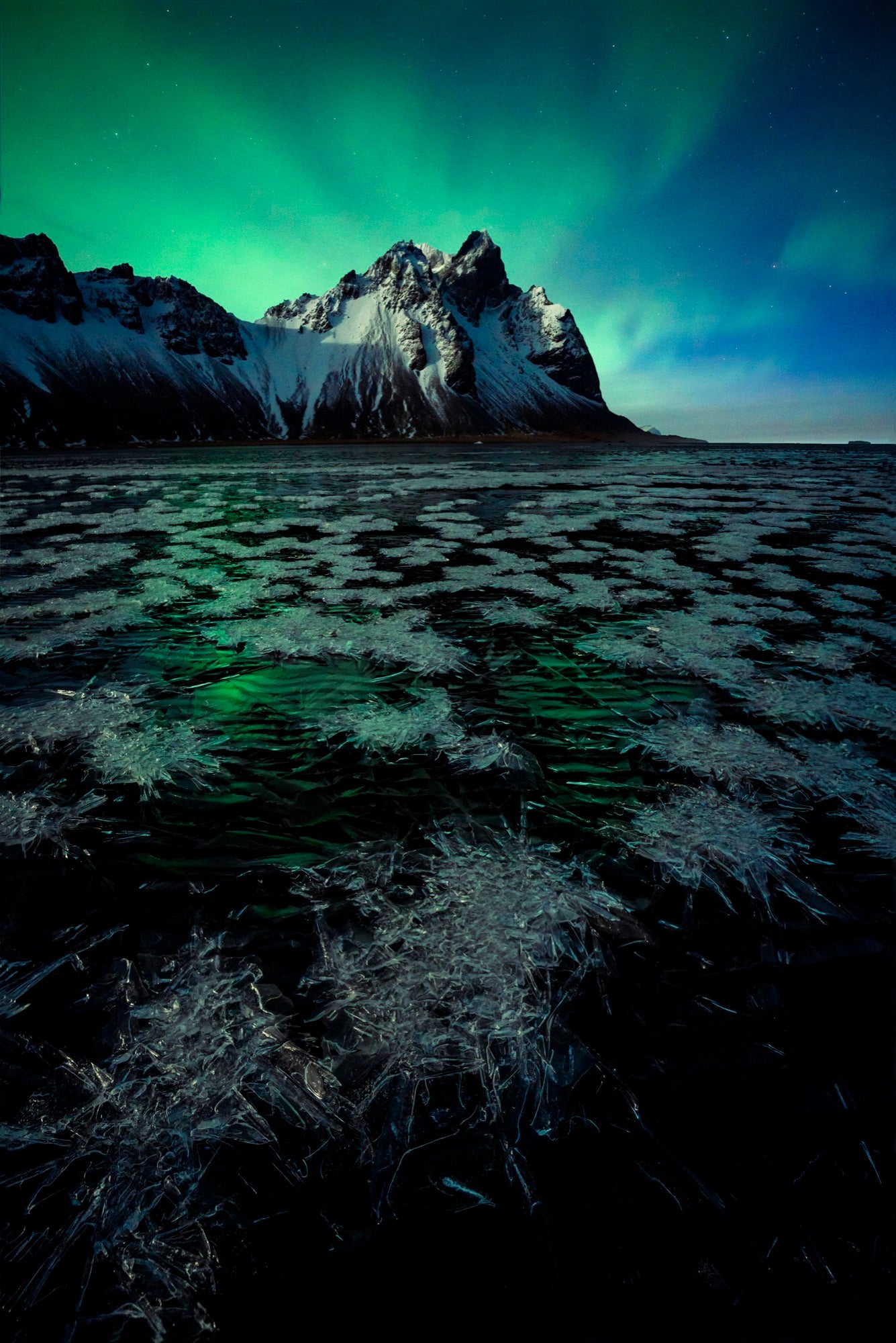 Photo by Rachel Jones Ross. Sony α7R III. Foreground: 30-secs., f/2.8, ISO 3200, focus-stacked. Stars: 6-secs., f/2.8, ISO 3200
Plan Ahead!
First, if you are in the middle latitudes like I am in the Canadian Rockies, you will need to find a north facing location, as the auroral oval tends to hug the poles. Ideally you will want to plan for several possible locations in case the clouds roll in. For up to the minute aurora updates you can download the SpaceWeatherLive app, which will notify you when solar activity reaches storm levels that produce aurora. If you want to take the guesswork out of aurora chasing, join me on my Great Aurora Chase Photography Workshop!
Good luck and have fun!
See more of Rachel's work on Instagram @rachel_jones_ross and hear more on her gear and techniques for astrophotography in this episode of the Alpha Universe Podcast.