Today Sony announced a new addition to their full-frame mirrorless lineup: the Sony Alpha 7R V. A globe-trekking group of creatives had the opportunity to use the new camera in weeks before the public launch and are sharing their first shots and impressions from their time with the new camera. Photos/thoughts by L. Renee Blount, Sal D'Alia, Melissa Groo, Caroline Jensen, Kesha Lambert, Nate Luebbe, Andy Mann, Paul Nicklen, Greg Noire, Miguel Quiles, Brooke Shaden and Autumn Schrock. Learn more about the new Alpha 7R V HERE, and you can be among the first to see the camera in person at Creative Space in NYC on October 27th and 28th.
A group of creatives had the opportunity to use the Sony Alpha 7R V in advance of its launch and are sharing their first shots and thoughts.
"For me, the better the camera, the less I have to think. I don't want to live in my left analytical brain, I want to live in my right creative brain. That is where I do my best work. I want to get lost in the moment, go to work, capture the images that allow me to tell my stories and advance conservation. This camera allows me to do that, just with really large and high quality files." – Paul Nicklen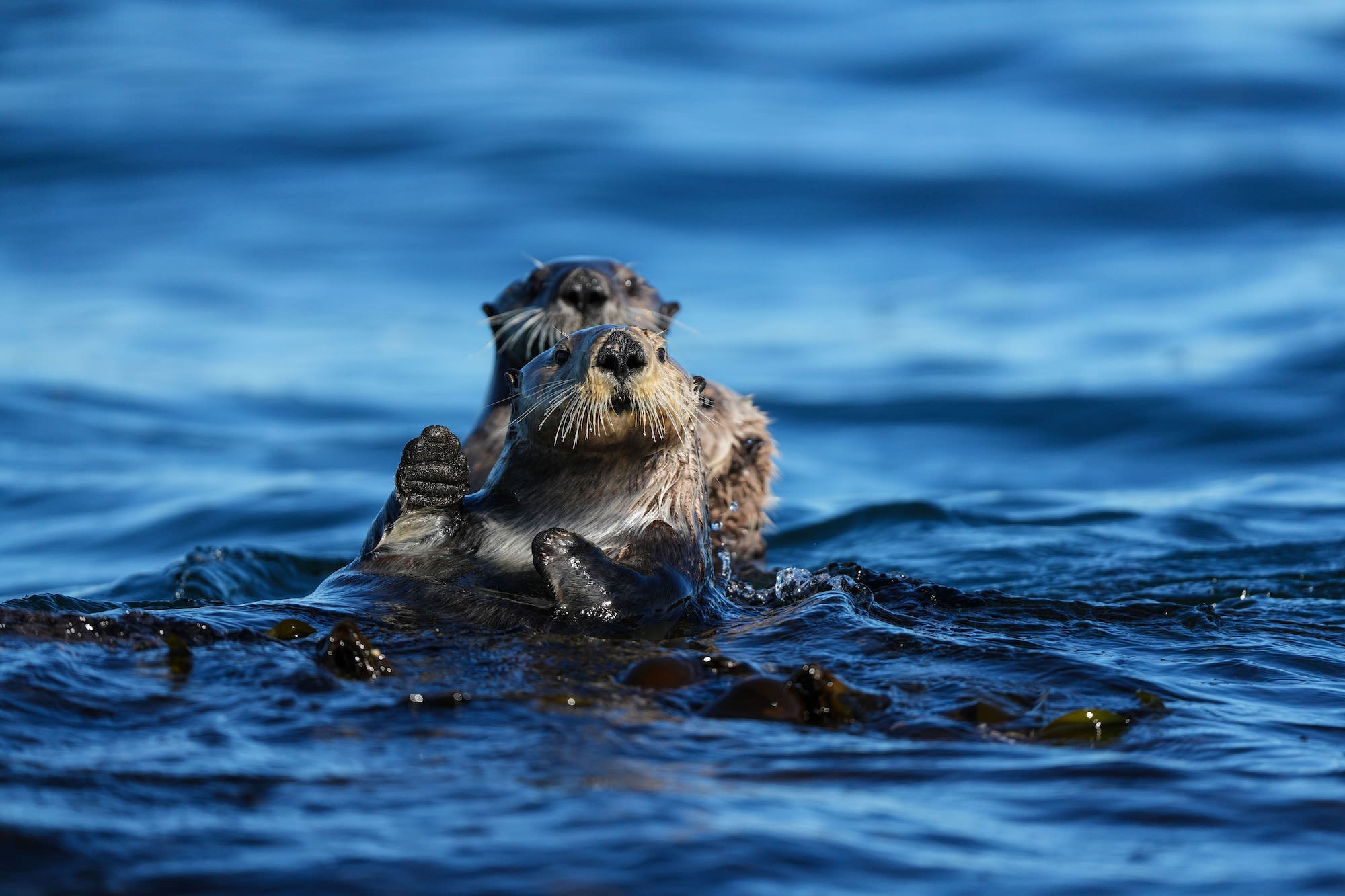 Photo by Paul Nicklen. Sony Alpha 7R V. Sony 600mm f/4 G Master. 1/2500-sec., f/4, ISO 400
"This camera will absolutely be in my bag! What makes this camera special for me is in those fleeting wildlife moments where I do not want to compromise resolution while switching between photo and video - it will be the body of choice. While shooting the launch video in Tofino, BC with Paul Nicklen - we had a moment together in the water with 1000 pacific white sided dolphins, swirling around us. I walked away from a once in a lifetime moment with 4K 60fps video clips AND 60+ megapixel still images. Being able to capture such an emotional moment for me with both functions is a sercere feeling of gratitude. What a time to be a storyteller!" – Andy Mann
"The autofocus system was extremely snappy. I've never experienced anything like it. The pinpoint accuracy and the sharp focus are both equally amazing. I don't know how Sony Alpha keeps improving on their autofocusing, but they do. The image quality is absolutely stunning. I was able to capture images that I'll cherish for the rest of my life with this camera. The resolution allowed me to crop in a good amount without sacrificing image quality. I ended every day looking through my files in disbelief. With the assistance of the Alpha 7R V, I awakened a love for a type of photography I didn't know I couldn't excel in." – Greg Noire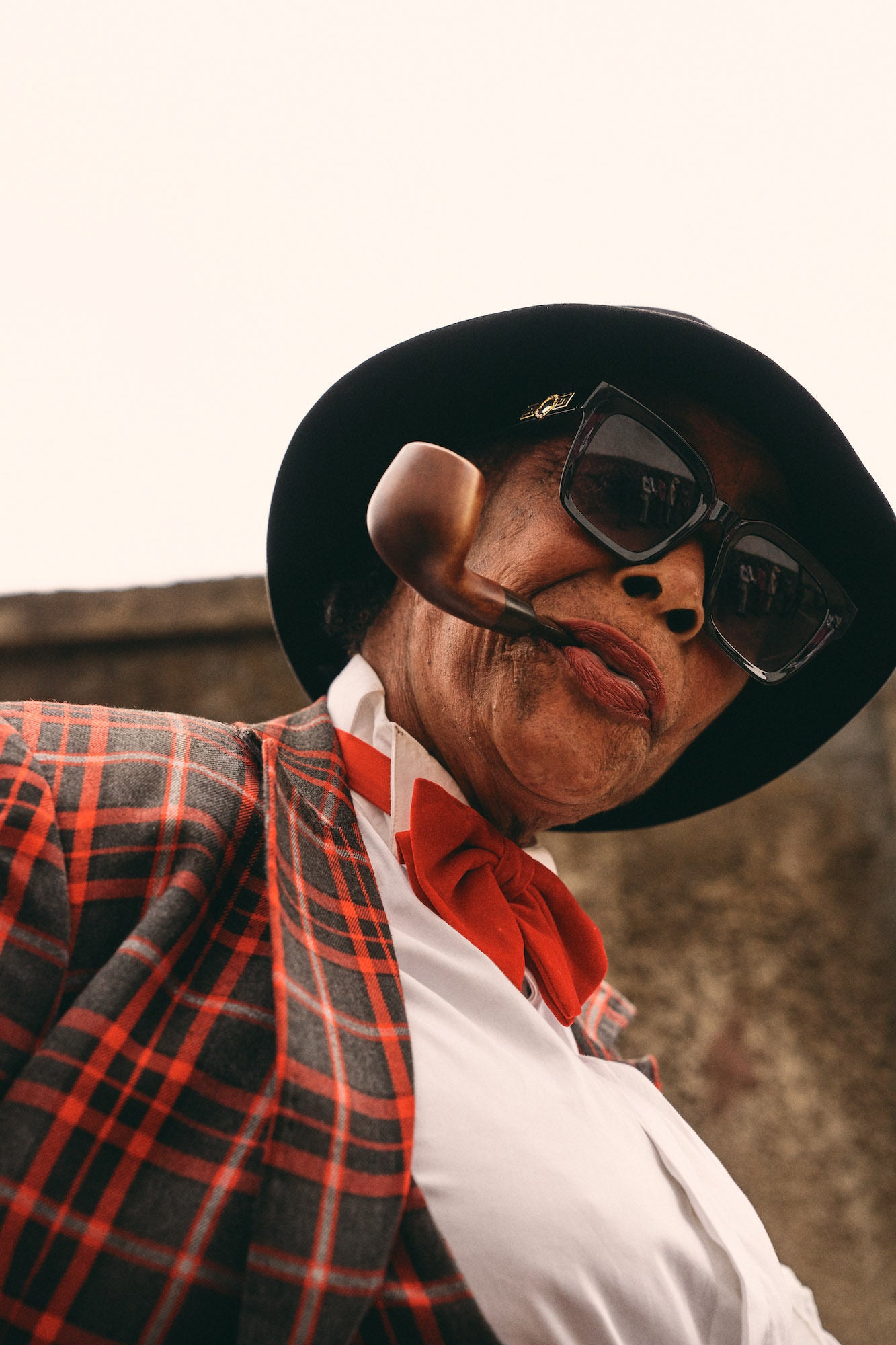 Photo by Greg Noire. Sony Alpha 7R V. Sony 24-70mm f/2.8 G Master II. 1/800-sec., f/5, ISO 160
"Despite being known as a landscape and wildlife photographer I spend very little time with my camera on a tripod. I'm more of a 'mobile photographer,' preferring instead to shoot while moving, maximizing the variety of compositions I shoot during a single sunrise session. Because of this, I'm frequently shooting handheld, even during blue hour when the lighting is less than optimal, and the advanced IBIS system in the Alpha 7R V was miraculous for my style of shooting. I never once missed my tripod, and I never once felt that I had to raise my ISO beyond acceptable limits just to keep the shutter speed fast. Truly impressive levels of stabilization, a very important upgrade for a camera with this much resolution." – Nate Luebbe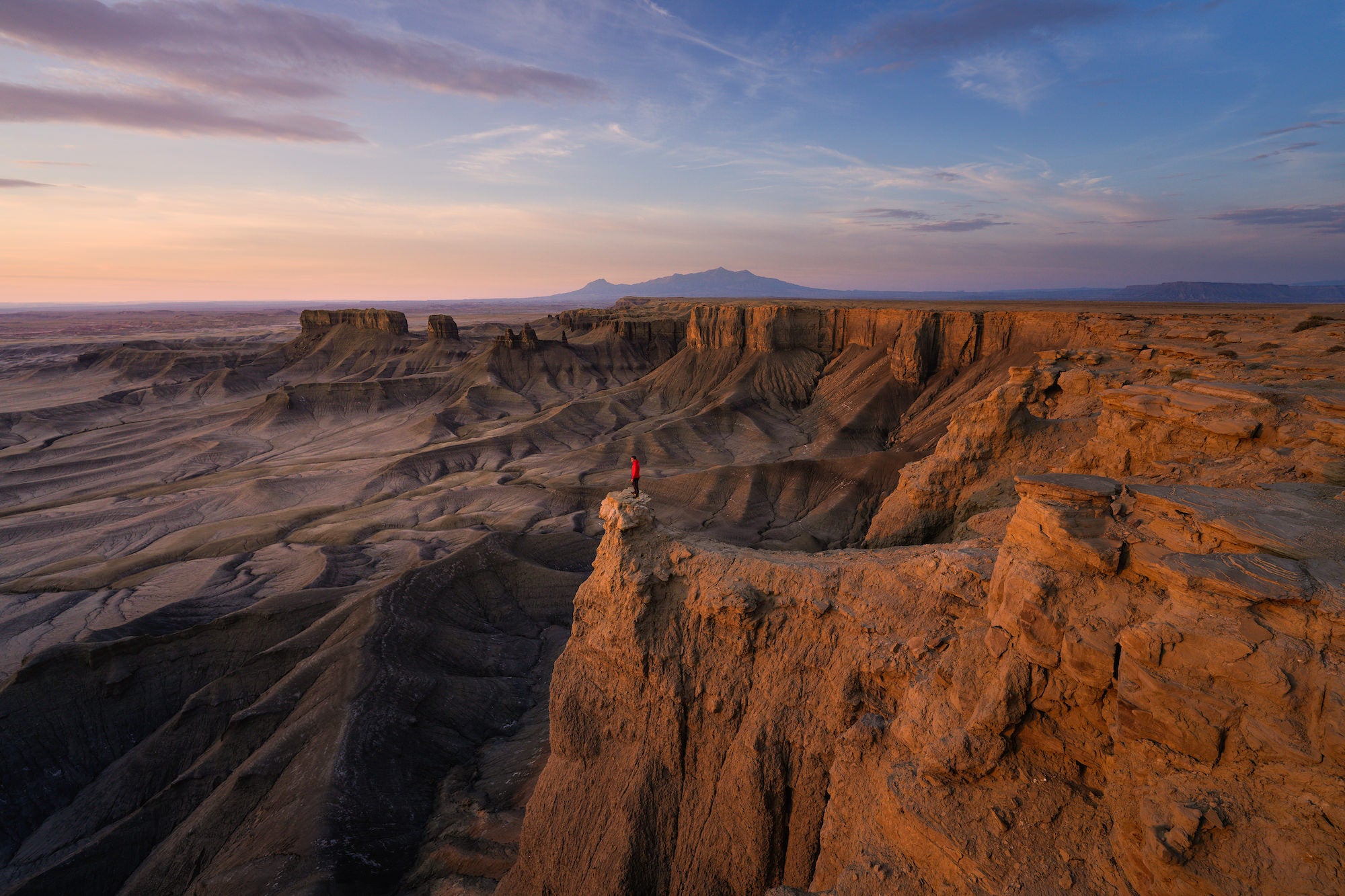 Photo by Nate Luebbe. Sony Alpha 7R V.
"This camera will absolutely have a place in my bag moving forward. The Alpha 7R IV has been my daily driver since it was released, and this new body has taken everything that I loved about that camera body and made it even more amazing. This will be my new daily carry. Sony has somehow made a camera that exceeded expectations that I didn't even know I had!" – Miguel Quiles
"I'm astounded by the ability of this camera to instantly catch the eye of a bird or other animal, and to recognize the head and body as well. It's revolutionary. It just grabs on tenaciously and sticks with it no matter how the bird or other animal moves. Even when a bird is turning away and only a sliver of the eye is still showing, the Eye AF stays locked on. And the camera also has the capability now to recognize insect eyes and seize onto them! This will be an amazing feature for macro photography." – Melissa Groo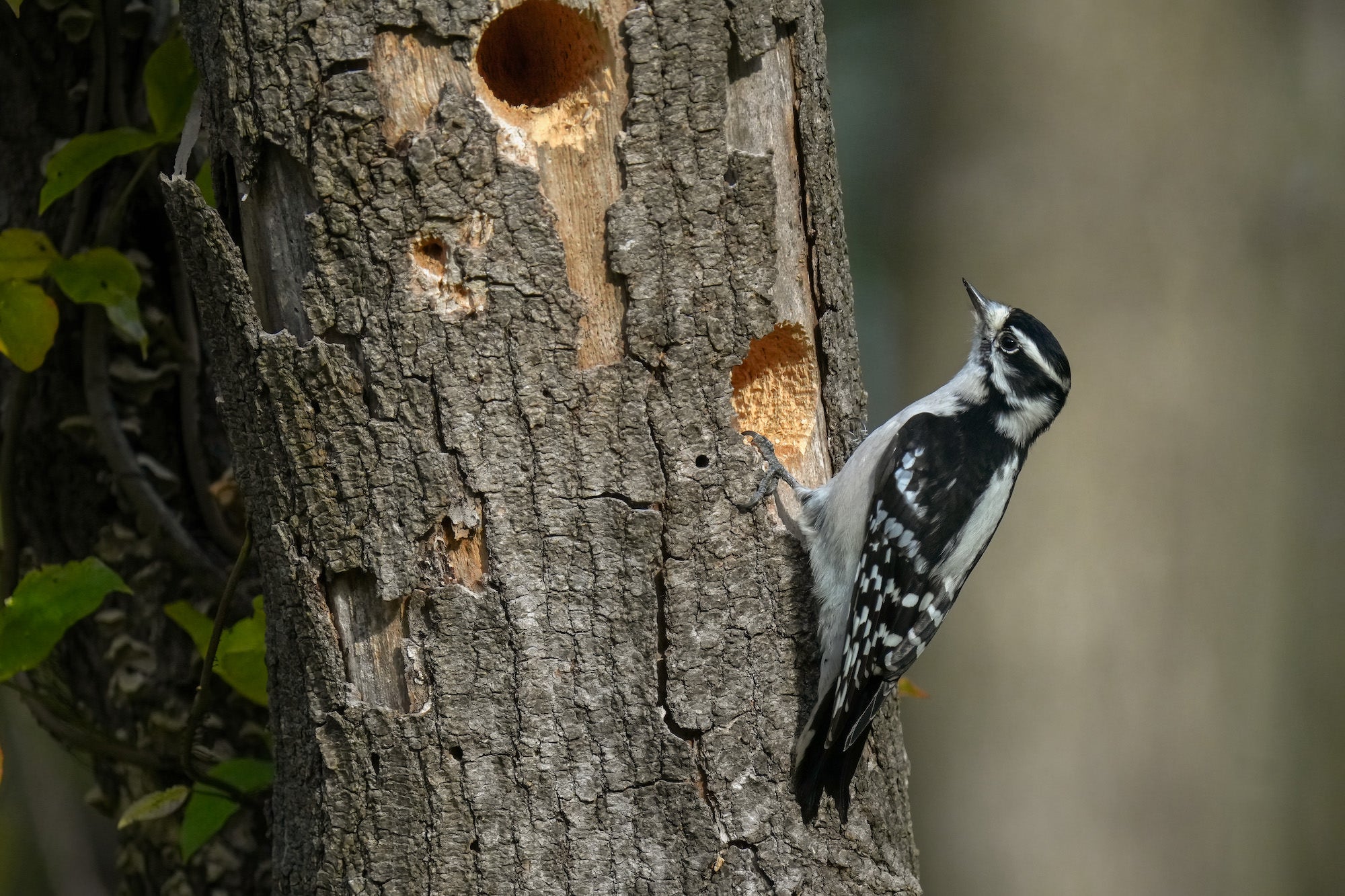 Photo by Melissa Groo. Sony Alpha 7R V.
"There's a deep learning AI system within the camera, which is super intriguing. If anything, this feature will allow for more pictures to be taken with ease. You can set up the subject or scene with more confidence that camera will lock in on the subject or focus area. I was definitely impressed by how the camera detected, tracked, and followed subjects, which clearly speaks to AI advancement. The Eye AF capabilities were lightning fast. Immediately the first difference I noticed. The focus system locked onto the pupil so quickly that I was blown away. And it even performs well in lower light. Game changer." – L. Renee Blount
"One of my favorite quotes is, 'Be so great they can't ignore you.' This camera is just that. Just when I thought I did not need a new camera; it's going to give me the freedom to create more and worry less. This camera is the advancement I never knew I needed. An intelligent camera that can analyze and remember makes it easier for me to execute with precision. The image quality is outstanding. When I can zoom in on a wide angle photo and see sharp detail in skin texture, eyes and hair, it's a win." – Kesha Lambert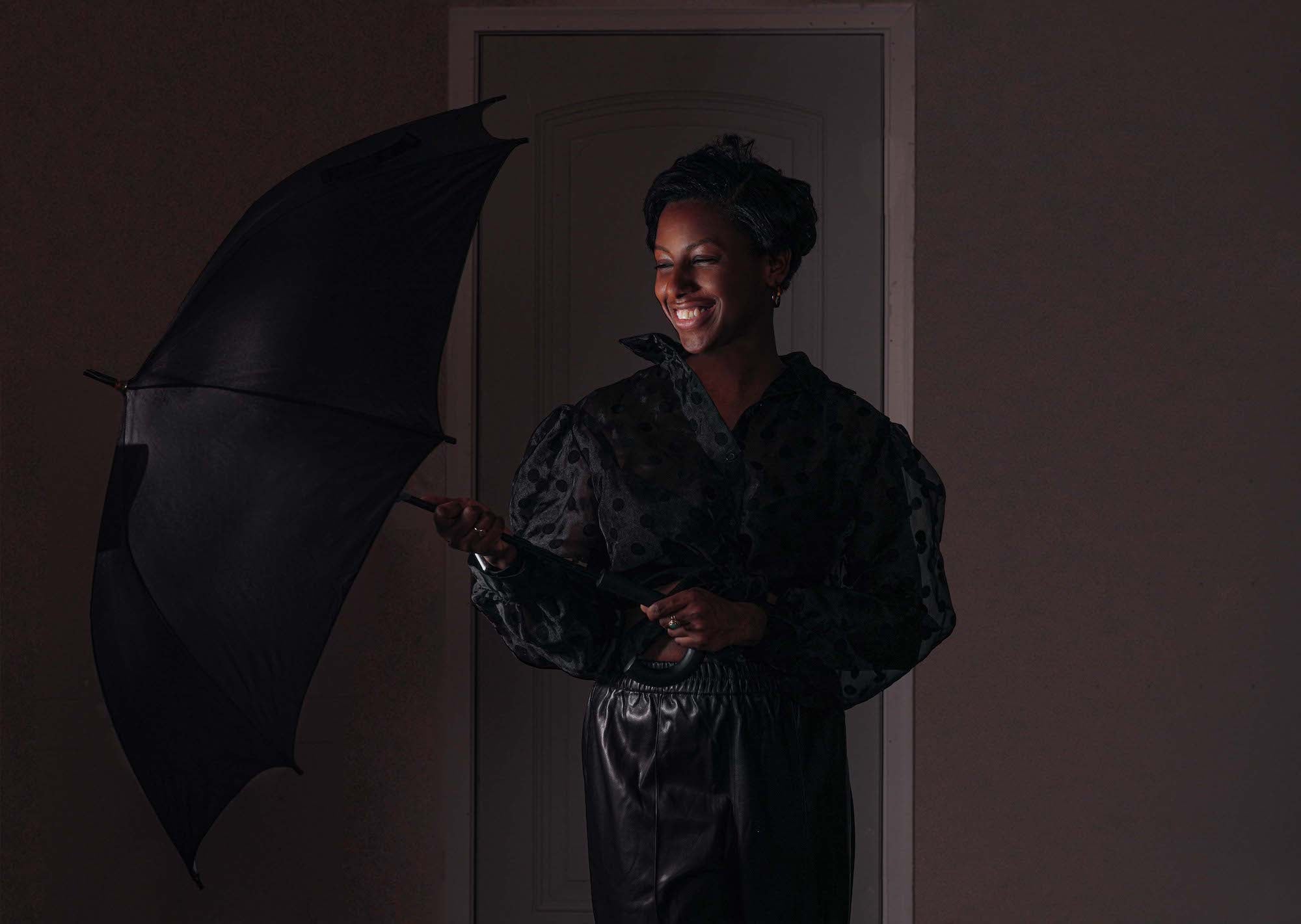 Photo by Kesha Lambert. Sony Alpha 7R V. Sony 50mm f/1.2 G Master. 1/200-sec., f/5, ISO 200
"I thought the insect eye AF was amazing! It was almost too good sometimes and required me to think a bit about what I actually wanted in the picture. For instance, if a butterfly's eyes were facing away from me, the AF would focus on them anyway and then the wings would be out of focus. It was so interesting because no camera has ever been that exact before! I was so used to focusing on the back of the head and not thinking about eyes-to-the-side!" – Caroline Jensen
"I have been so impressed by the new AI processing unit. The subject detection now is almost freaky good! I couldn't believe my eyes when I saw just how smart the tracking is. The advancements in AF on this camera are seriously unbelievable and I was shocked at how well it was able to lock on to and track subjects in tricky lighting situations. This camera is 100% going to have a place in my bag. I'm so impressed with the new AI advancements, low-light capabilities, and the best camera monitor ever, and I cannot wait to shoot more with it! Overall, I am quite impressed with this camera and am really looking forward to using it more."– Autumn Schrock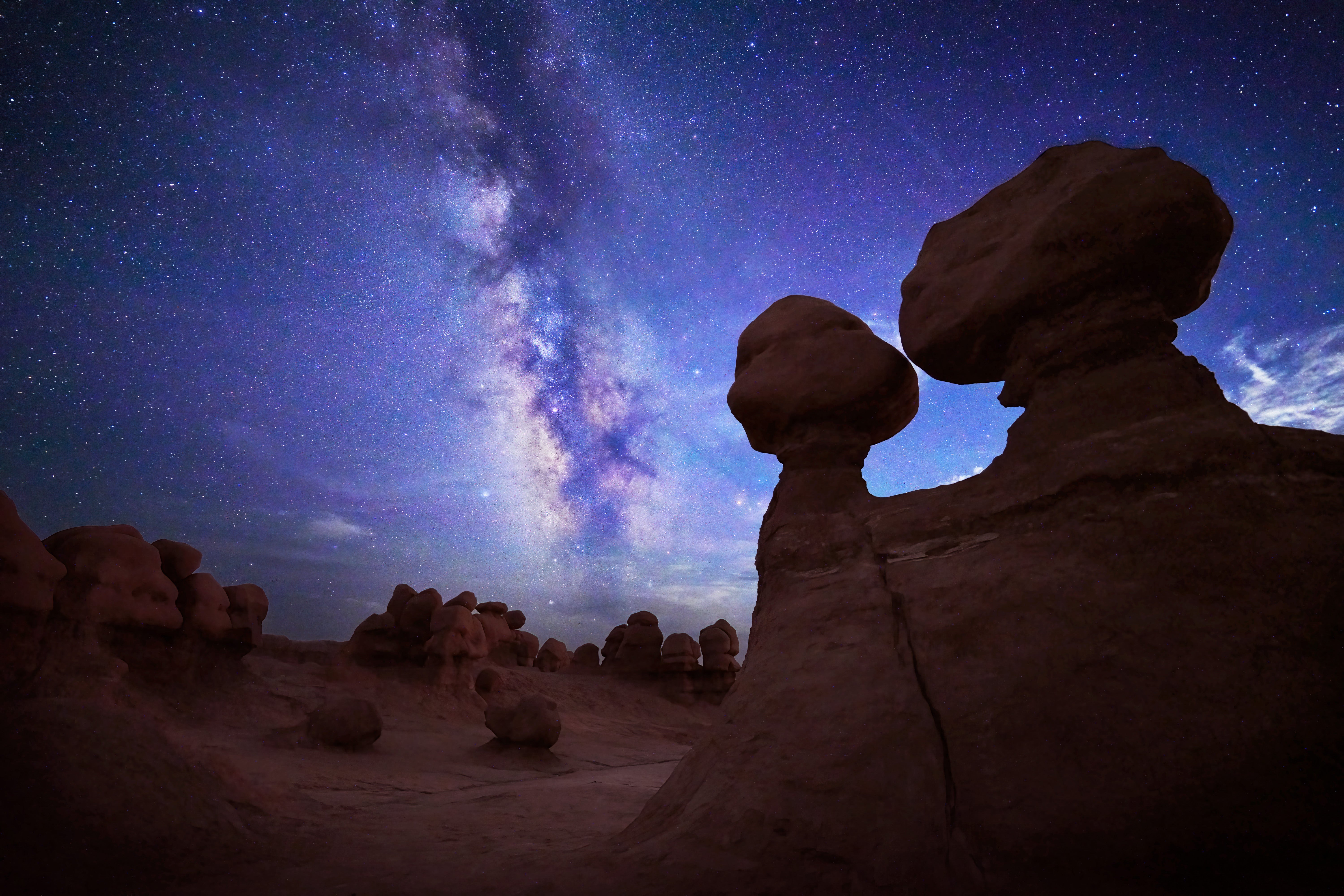 Photo by Autumn Schrock. Sony Alpha 7R V. Sony 14mm f/1.8 G Master. 10-sec., f/1.8, ISO 3200
"The ability to lock on to a specific person and hold onto just that person is a game changer. Once the AF system is set to recognize and follow that person, it won't let go until you change subjects or change the setting. When you're working in an uncontrolled environment like a portrait session on a busy street, or a wedding in a crowded ballroom – missing focus on key people could result in missing the moment entirely. Now we have an AF system that can prioritize focus on a particular person, for example a bride, and no matter where that bride goes as they move about in the environment, no matter what bystanders or objects pass through the scene, the AF system will continue to lock in on that bride." – Kesha Lambert
"The AI advancements are impressive – almost scary. I usually try to understand the technology that allows me to do my job but it's beyond me how the AI can recognize and track specific patterns and shapes. The images taken with the Sony Alpha 7R V have incredible file flexibility and latitude. I was able to manipulate the RAW files however I wanted and with the 60MP I have so many opportunities to have images within an image." – Sal D'Alia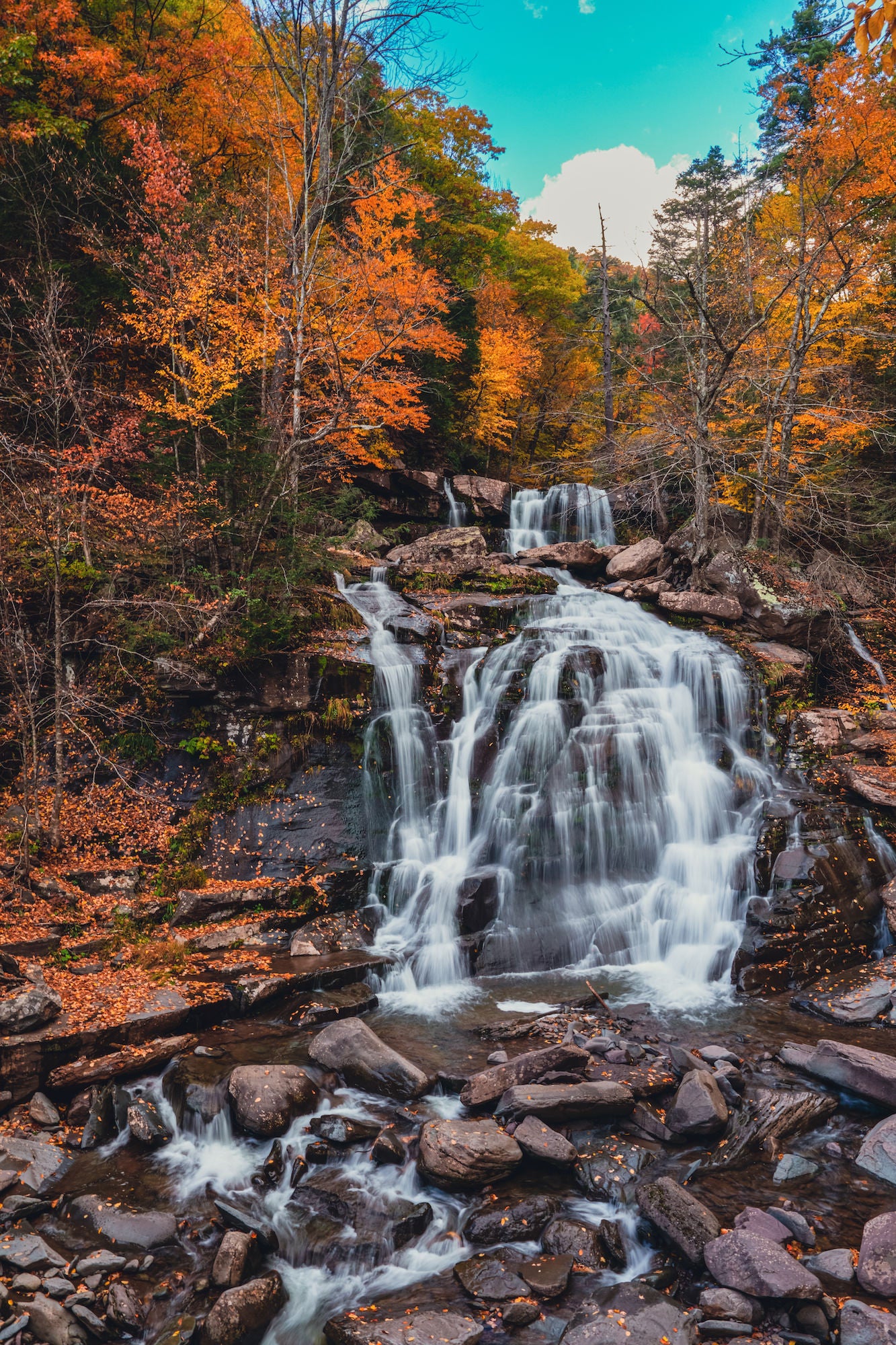 Photo by Autumn Schrock. Sony Alpha 7R V. Sony 24-70mm f/2.8 G Master II. 1/4-sec., f/22, ISO 100
"I was extremely happy with the video capabilities on the new camera. It's on par with the rest of the new Alpha series cameras. To be able to have those options built in with 60+ megapixel stills is a game changer! I loved being able to dial in the shutter speed to achieve a true 180 degree shutter angle (the holy grail for mirrorless slr). The first time I've seen a function in any mirrorless camera to shoot a true 1/48-second in 24fps." – Andy Mann
"The image quality is stunning. There's nothing like the feeling you get when you take a great photo, zoom into it and see even more detail and sharpness. The swivel screen was by far the biggest surprise. I'm a fan of the flip out screen on the newer bodies and fell in love with the design on this. The color of the raw files also looked improved. I loved the look of my RAW file on the Alpha 7R IV, but these somehow look even better." – Miguel Quiles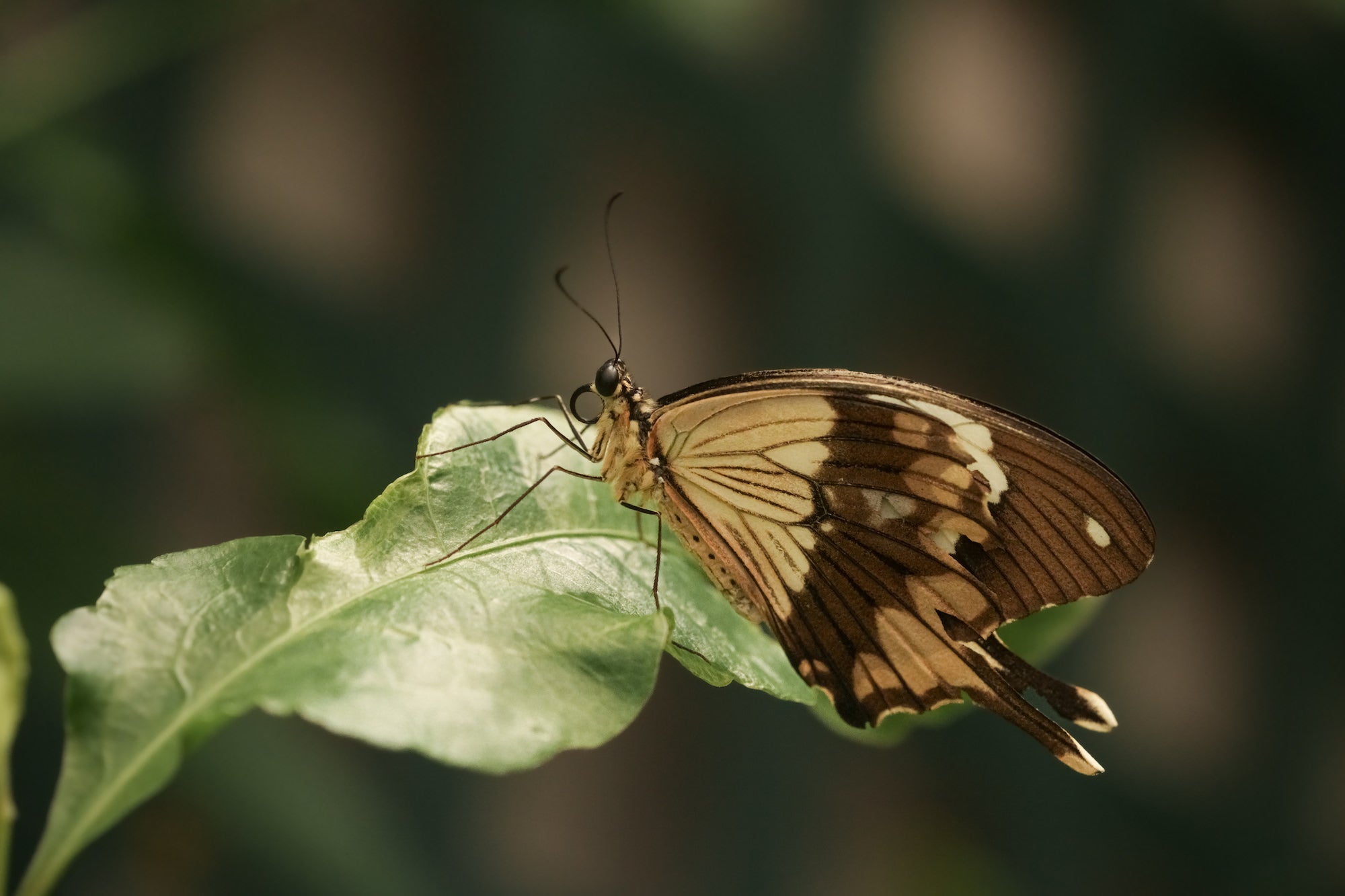 Photo by Caroline Jensen. Sony Alpha 7R V. Sony 90mm f/2.8 Macro. 1/400-sec., f/5.6, ISO 3200
"The image quality was outstanding. I have never seen images so sharp and detailed! The flash control system worked great. I used the Westcott FJ400s and trigger, and had no issues. The In-Body Images Stabilization also worked pretty well for hand-holding and chasing butterflies!" – Caroline Jensen
"Honestly, my favorite aspect of this camera is the new multi-angle LCD monitor. It is an absolute game-changer. It's the perfect marriage between the Sony Alpha 7S III flip-out monitor and the standard flip-up Sony monitor. As photographers, we spend a great deal of time craning our necks to get the unique angles, and this new monitor just makes shooting that much easier." – Autumn Schrock
"It's principally the speed and sticky-ness of the Eye AF to seize and retain focus that surpasses any other camera I have tried. It really frees you up as a wildlife photographer, as you can put it on tracking, and then simply move your camera around and change your composition while that AF stays with the eye, and renders it sharp—almost always the most important part of a photo when it comes to wildlife photography! The image quality is superb, and the 61 MP is very helpful for me as often with wildlife I need to do a fair bit of cropping." – Melissa Groo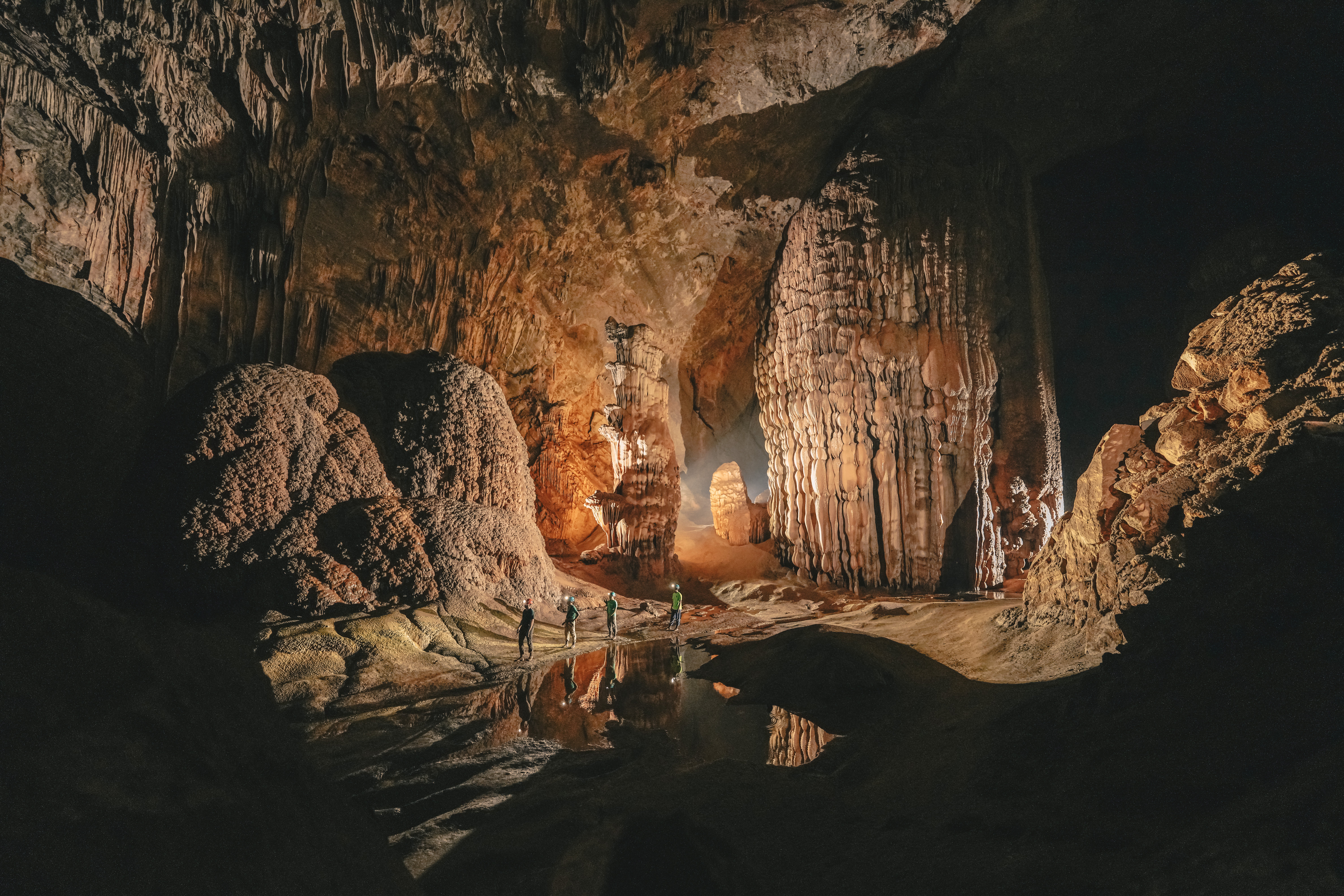 Photo by L. Renee Blount. Sony Alpha 7R V. Sony 14mm f/1.8 G Master. 1/40-sec., f/1.8, ISO 2500
"Going to Vietnam and shooting in the world's largest cave, testing the camera in such bright to fully dark settings proved to be a great study in the Alpha 7R V's capabilities. It's one thing to see an image through the viewfinder or display, but it's in the upload where I truly wondered how the image would come out, especially in such low-light. With the ISO cranked, I was impressed by the lower noise when working my way through the edits." – L. Renee Blount
"The image quality is absolutely exceptional. The level of detail that's captured by a sensor with this resolution is absolutely astounding. I got to use this camera in some extremely difficult lighting situations and I was absolutely blown away by the clarity of the image and the cleanliness of the data. The improved processing power is very apparent and really comes through in the final image." – Nate Luebbe
Learn more about the new Alpha 7R V HERE.
Are you in New York on October 27th-28th? You can be among the first to get a hands on demo of the new Alpha 7R V at Creative Space. Registration is free. See more details HERE.