The Korean Peninsula and the stories of the people on both sides of the DMZ have drawn the attention of photojournalist David Guttenfelder for nearly 20 years. It's a place that's been special for him since his first emotional trip there. "I first went to South Korea in 2000. That was my first time on the Korean Peninsula and I went to cover reunions that were held between members of families that had been separated for 50 years since the DMZ was drawn. I watched these heartbreaking, emotional three days where people were brought together. Mothers touching the faces of their sons five decades later trying to remember who they were. Then they were pulled apart again and back to the opposite sides of the DMZ. It was just a very emotional thing to witness and it was the beginning of an obsession with working there."
Coverage of the leadership in Pyongyang is constant and at times feverish as inflammatory rhetoric and pundits describing the possibility of war capture the world's attention on a regular basis. Those headlines deflect attention from the stories of the people there, living their daily lives.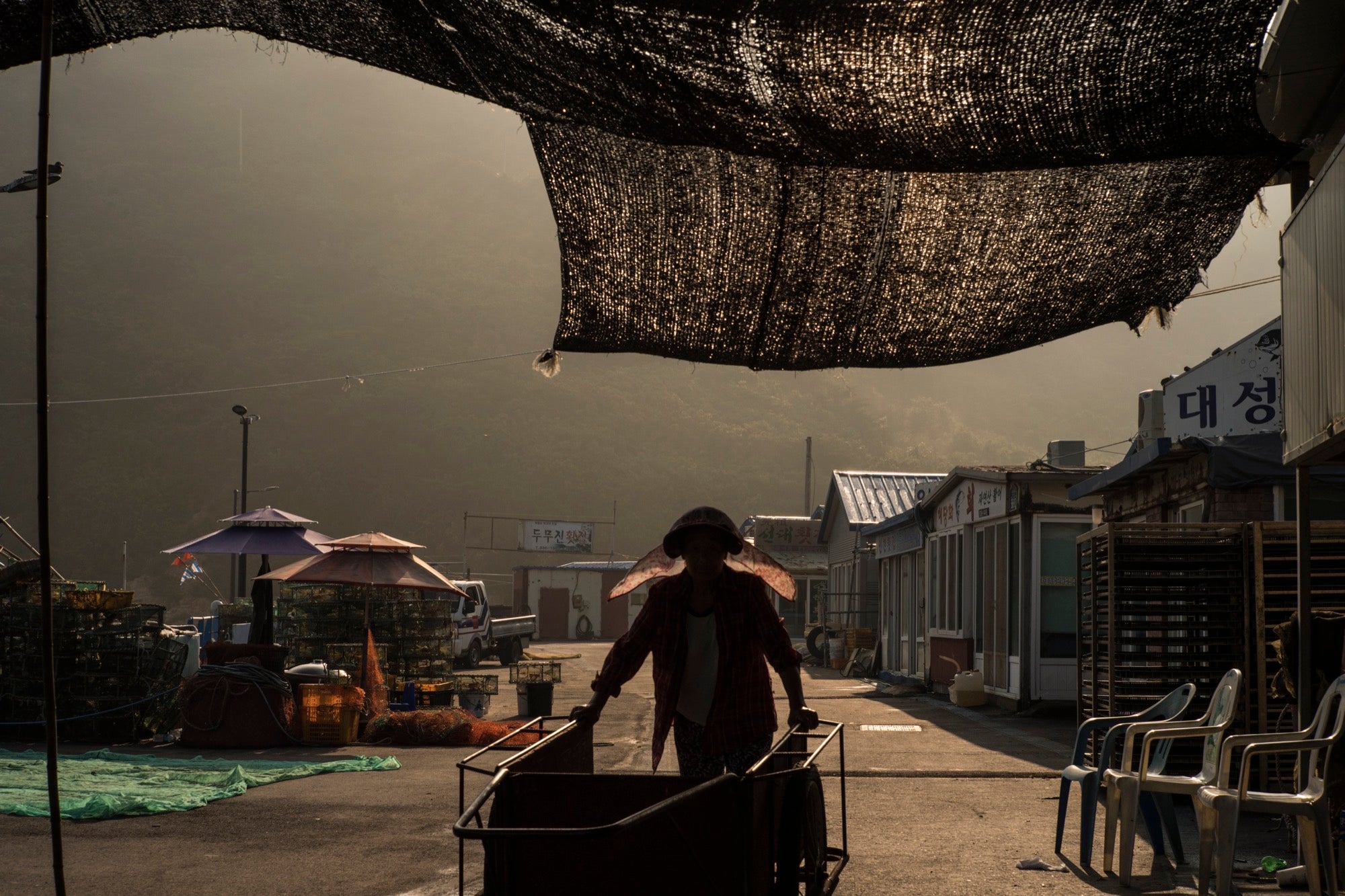 Photo by David Guttenfelder. Yeonpyeong Island. Sony α9. 1/1000-sec., ISO 400.
Nowhere is that more evident than it is on a small group of islands in the Yellow Sea. Sitting on a maritime border, the islands truly are on the front lines between the two Koreas and, through a grant from Sony, that's where Guttenfelder went to show what's actually happening at the intersection of political rhetoric and the lives of ordinary people.
"I was living in Asia in 2010 when there was an attack on Yeonpyeong Island and I went there as a news photographer to cover the aftermath of the attack," Guttenfelder says. "Since that experience, I really wanted to go back and see what happened to the islands and the people there. It's a very unusual place. They sit right on this invisible maritime border that divides North and South Korea in the Yellow Sea. They're places that people know little about, and while the whole world has been talking about the Korean Peninsula either because of missile tests or the Olympics or the U.S. responses to what comes out of Pyongyang, no one really knows about the people on these islands and they're actually the ones that are sitting closest to all this."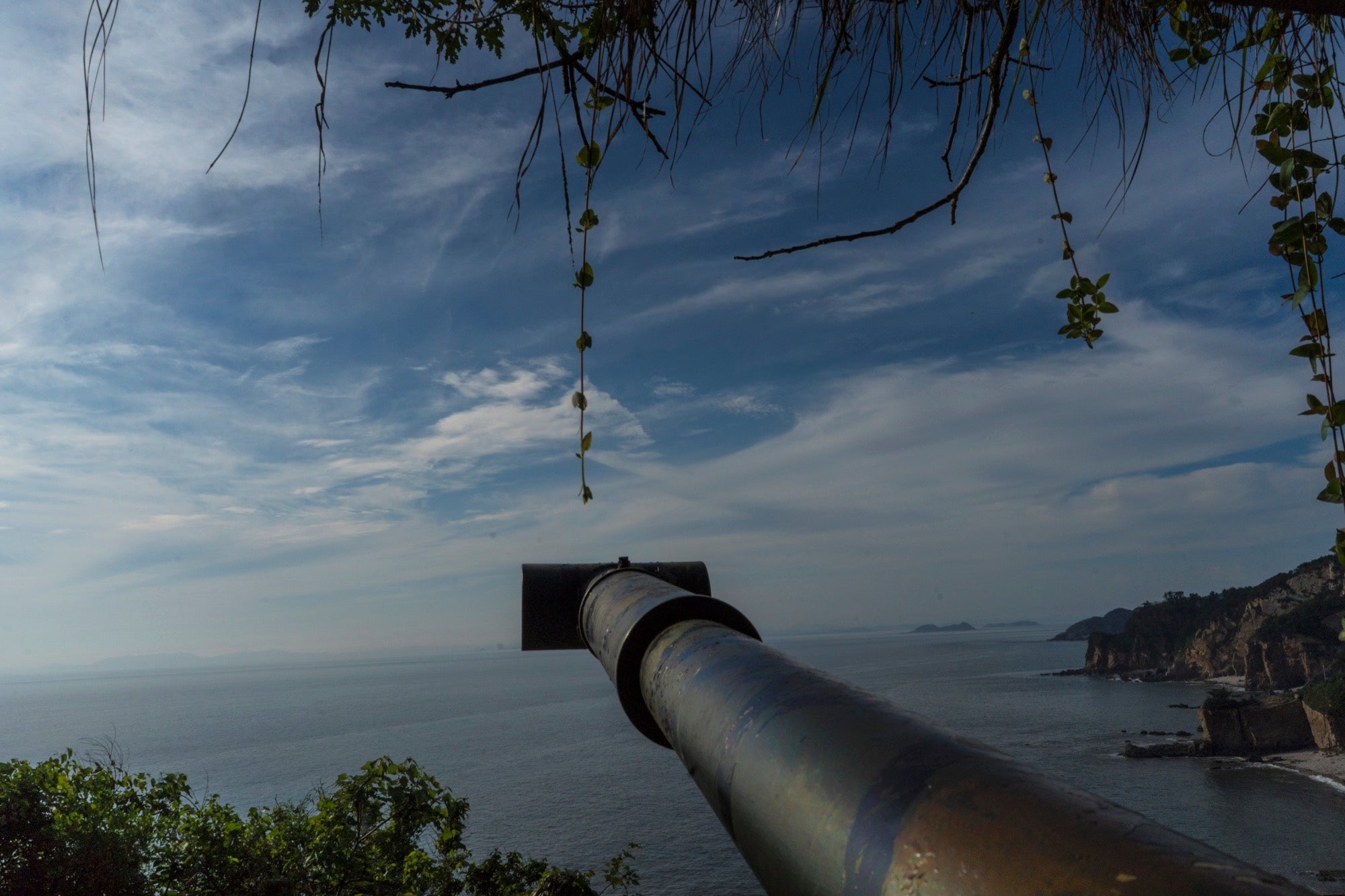 Photo by David Guttenfelder. Yeonpyeong Island. Sony α9. Sony 28mm f/2 lens. 1/1600-sec., f/20, ISO 400.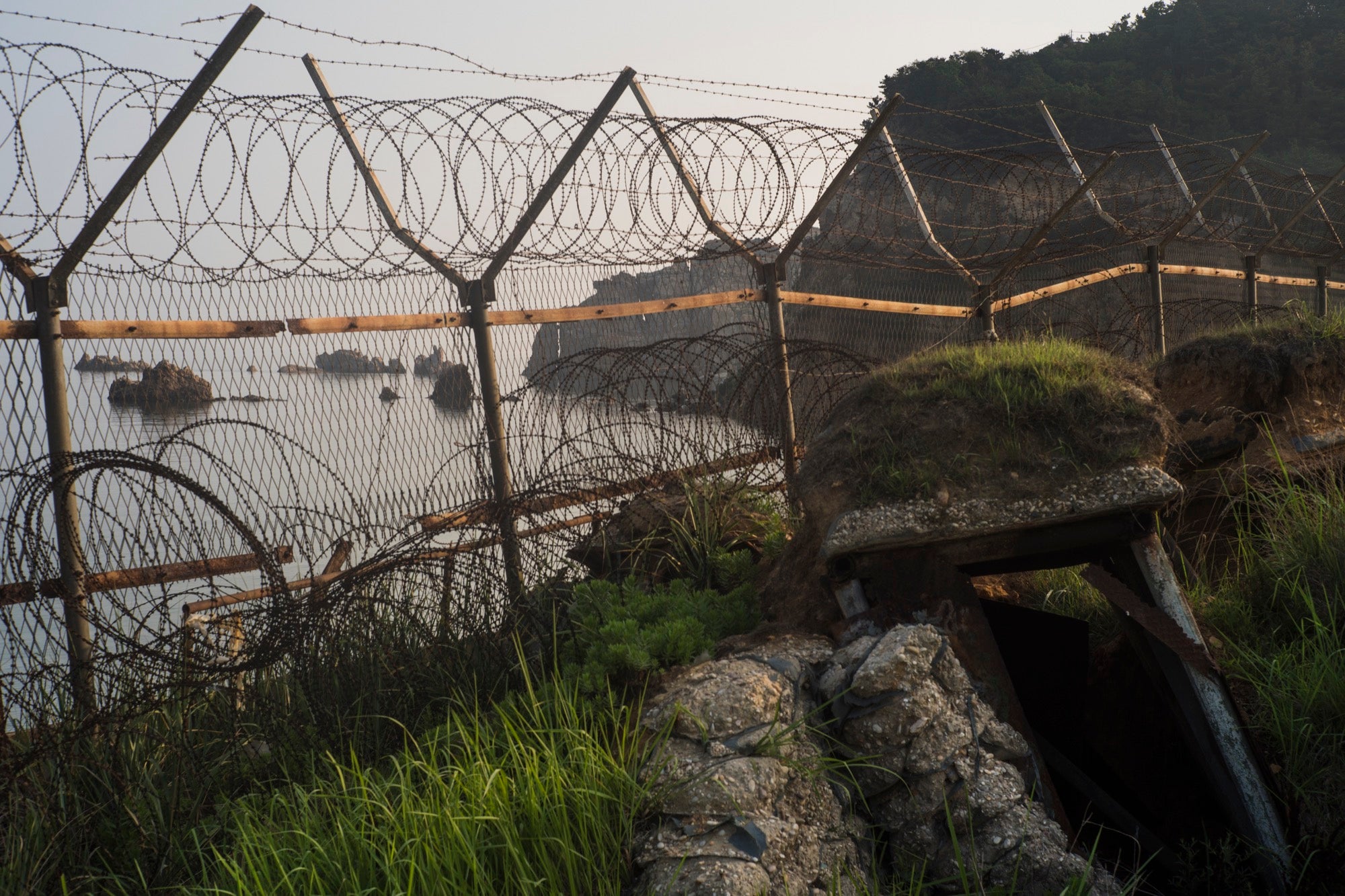 Photo by David Guttenfelder. Yeonpyeong Island. Sony α9. 1/500-sec., ISO 200.
A casualty in the fragmentation of the news world has been resources for in-depth, long-term reporting. "It's very difficult for photographers, especially documentary photographers who are doing long term projects to find ways to support their calling," says Guttenfelder. "Apart from the shorter assignments that we do, I think most of us have a project that is really a lifelong project, so yeah, it's always difficult to keep supporting that. I feel like this grant allowed me to completely kick-start this project that I've been doing for 18 years, all over again, and now I can keep going."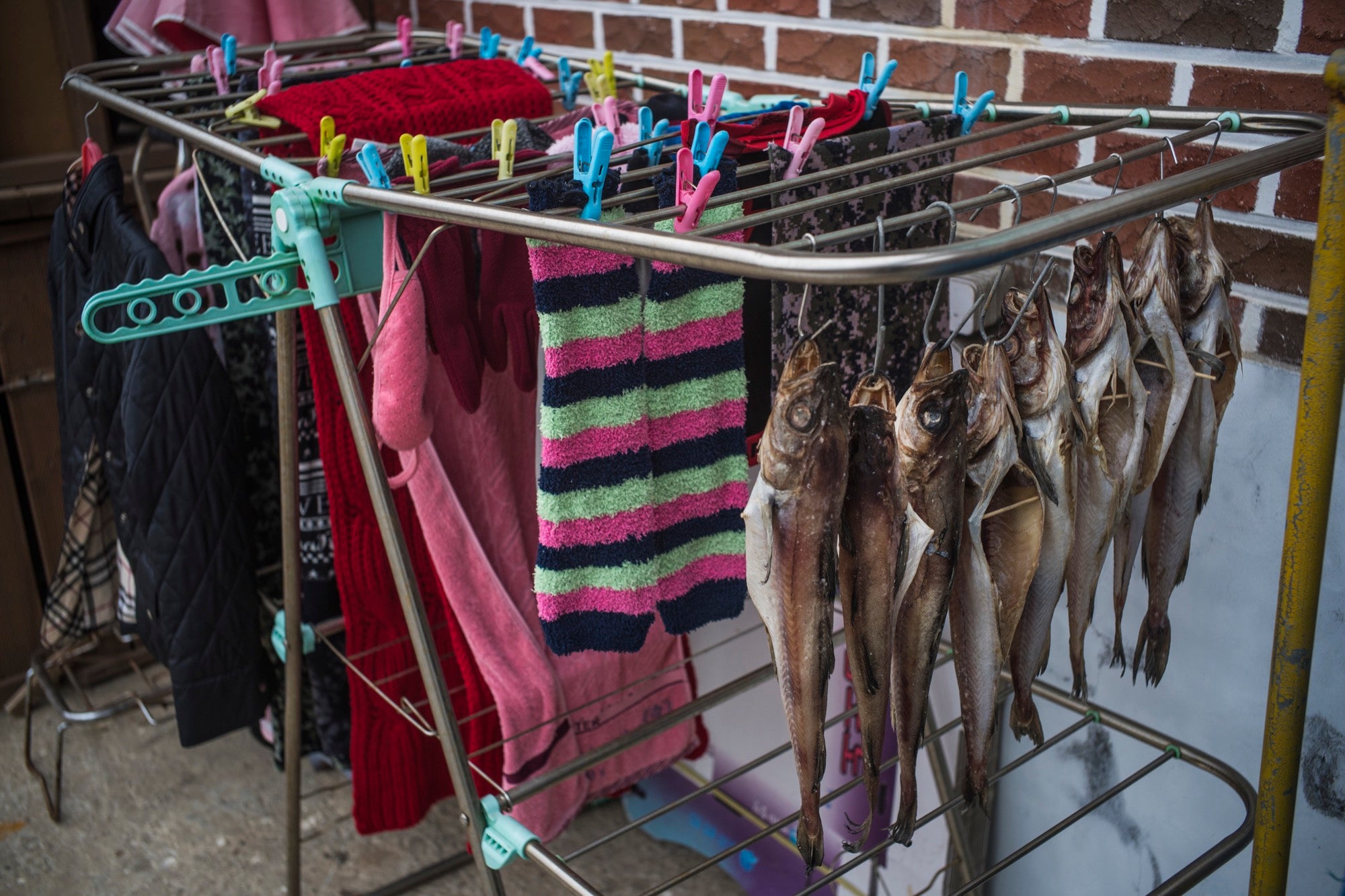 Photo by David Guttenfelder. Yeonpyeong Island. Sony α9. 1/160-sec., ISO 400.
He continues, "The Korean Peninsula is a very important place for me to test the power of photography. It forces people to stand in one another's shoes and makes connections between people that would not know anything about one another otherwise."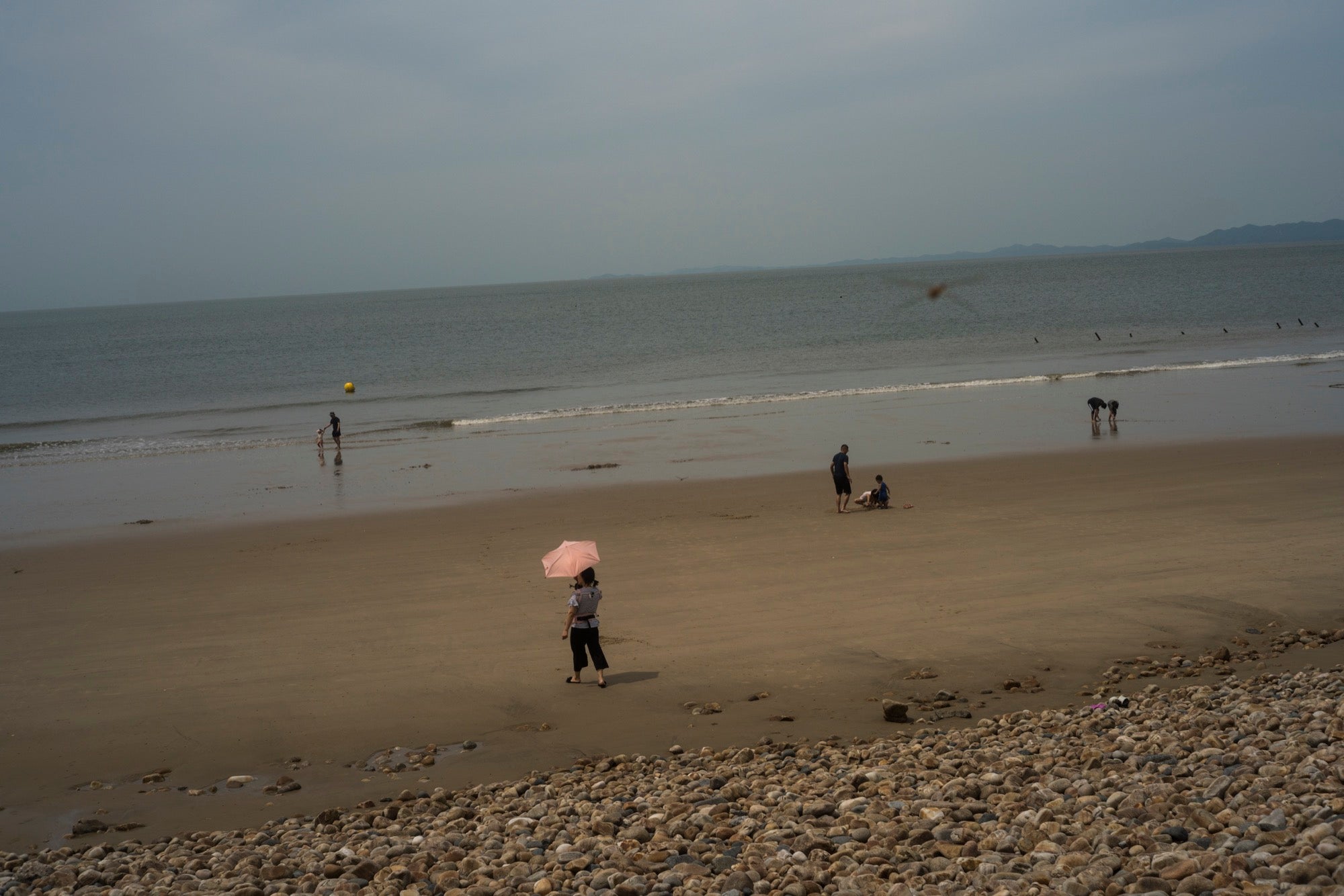 Photo by David Guttenfelder. Yeonpyeong Island. Sony α7R II. 1/3200-sec., ISO 400.
David Guttenfelder has spent more than 20 years as a photojournalist and documentary photographer based in Nairobi, Abidjan, New Delhi, Jerusalem and Tokyo covering world events in nearly 100 countries. In 2011, he helped open a bureau in Pyongyang for the Associated Press, the first western news agency to have an office in North Korea. Guttenfelder has made nearly 40 trips to the otherwise-isolated country.
You can see photos from David's project on display at The Photo Society Gallery at Sony Square NYC from February 14-March 8.