For photojournalists, it's not a stretch to say available light is the oxygen of our craft. Unless we are creating portraits, we generally don't introduce lights into a scene as it can change people's behavior in intimate scenes or draw attention to our presence, shutting down precious access. Then there are times we are instructed, "No Flash" at a public event or performance. The struggle of balancing issues of low-light while on deadline can be maddening.
But getting as many frames as possible in low light is absolutely crucial, from Friday night sports, to a Saturday night symphony, to a Sunday night vigil.
It's why when cameras boast about their low light performance it tends to get my attention. For those of us who have been in the trenches for so many years, the last thing we want is to have a competitor breathing steadily next to you while you're gasping for more light.
I think of all this after my experience with a Sony α7S II that was loaned to me in Havana during a workshop that I co-led with Jaime Permuth through the School of Visual Arts – New York. Sony Artisan and SVA Masters In Digital Photography department chair Katrin Eismann arranged for our group of about 15 people to have access to a selection of Sony cameras and lenses during our seven-day trip this past March.
I was both excited and a little cautious about the opportunity.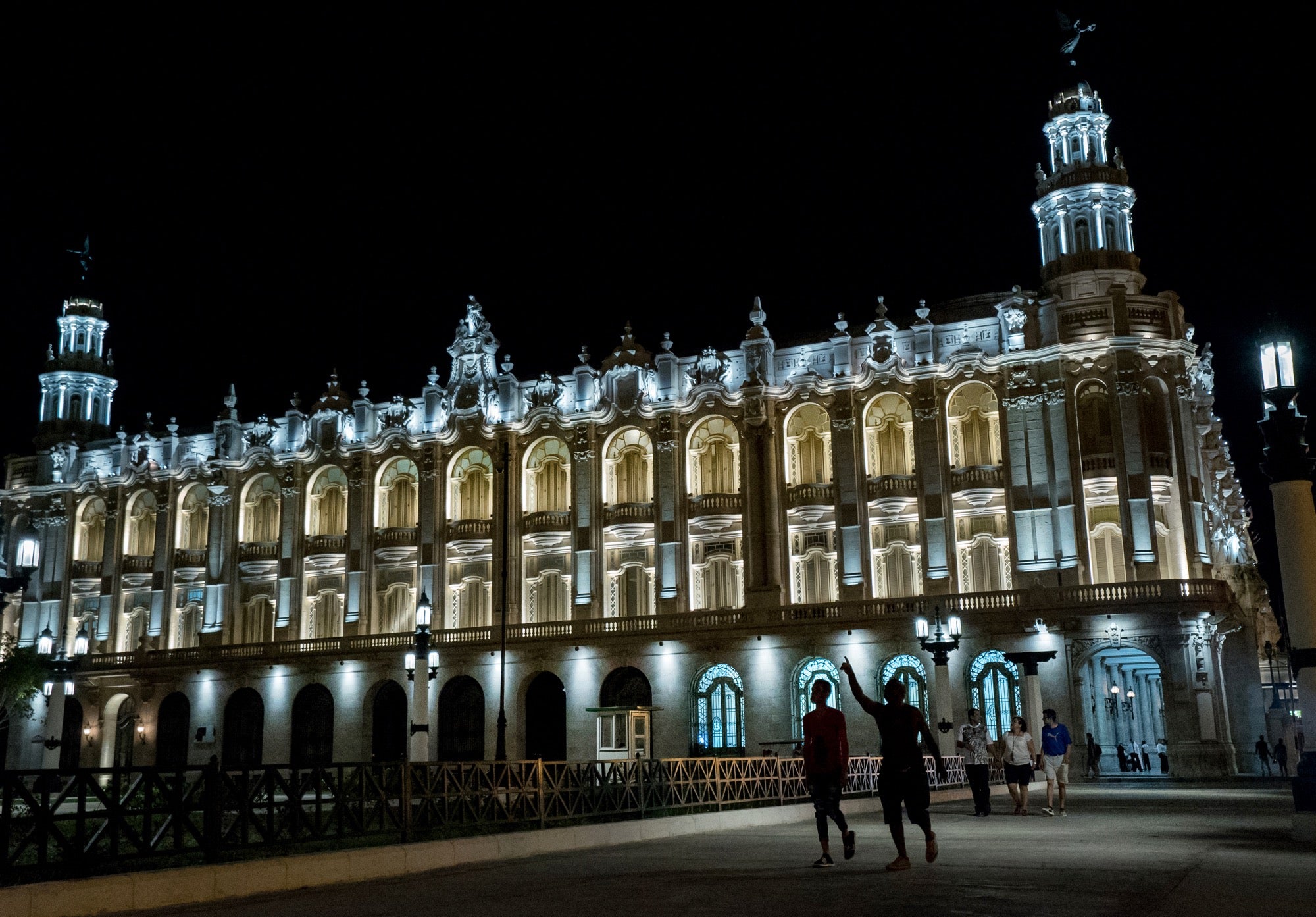 Photo by Alex Garcia. Sony α7S II. Sony 16-35mm f/4 lens. 1/200-sec., f/4.5, ISO 10,000
I was excited because I'd been visiting Cuba for over twenty years as a photojournalist. Because of blackouts and an aging electricity grid, streets in Havana often have been the black box of photography during my many visits. It was always something that I felt was unexplored, in all of the images that we have seen from Cuba. So I was excited about the reputation of Sony sensors. My working theme for a photo essay would be simply, "Havana Nights."
But I was cautious because mirrorless cameras have never been my thing. When I used to work on staff at the Chicago Tribune, I had a blog called Assignment Chicago. To learn and write about trends in the industry, I would go to the Photo Plus conference every year to learn and write about trends in the industry. After hearing about Sony mirrorless cameras from my colleagues Brian Smith and Benjamin Lowy, I tried them out at the booth. I wasn't swayed. As someone who had used top-of-the-line Canon and Nikon DSLRs extensively, the Sony mirrorless cameras were unfamiliar.
In fact, when I first started using the Sony α7S II in Cuba during daylight, I found it to be challenging. I couldn't get used to it. Then, over a meal during the workshop, both Sony Artisan Tony Gale and Sony evangelist Travis Keyes saw my frustration and said, "You just need to customize the buttons better. Here, let us show you."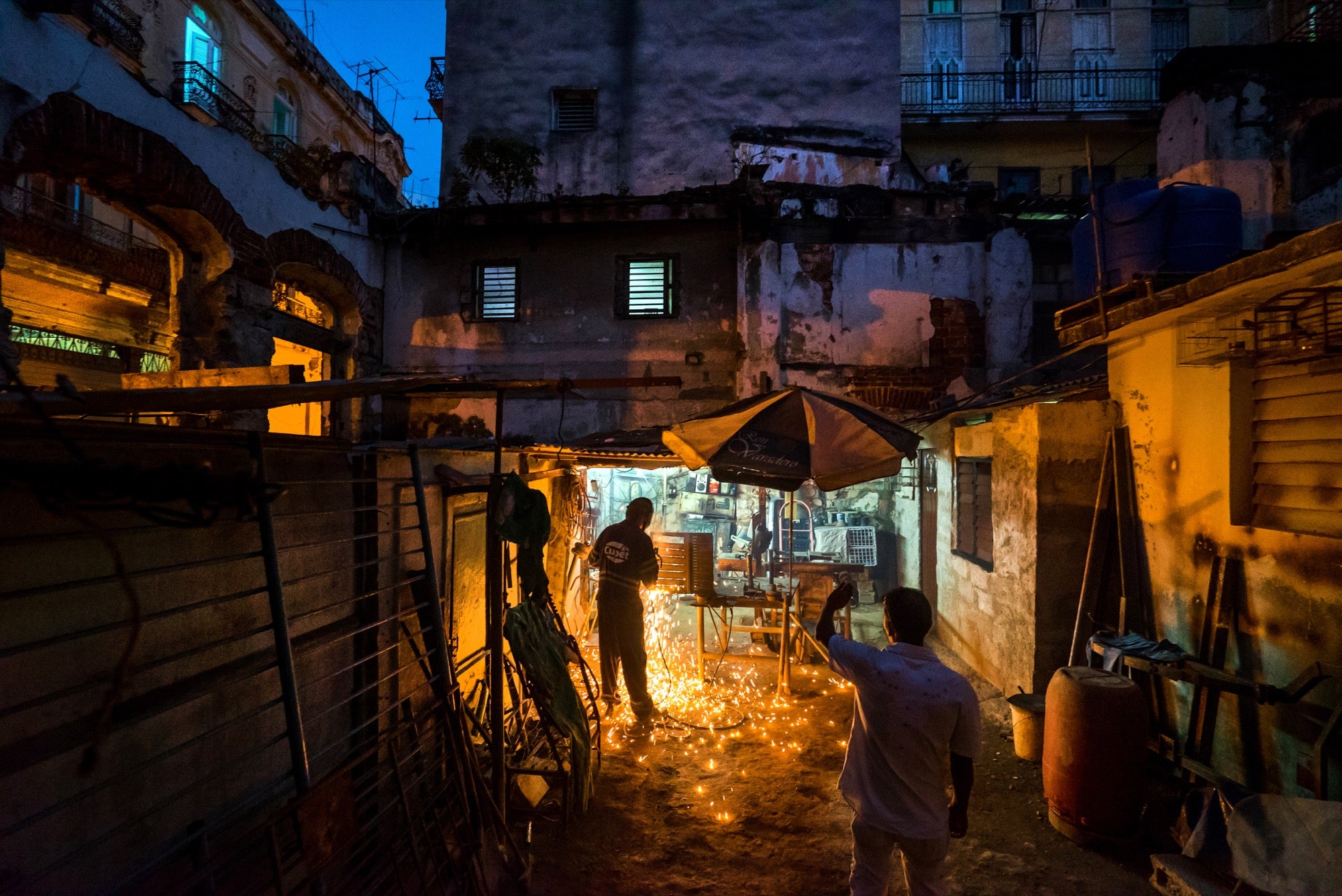 Photo by Alex Garcia. Sony α7S II. Sony 16-35mm f/4 lens. 1/60-sec., f/4.5, ISO 12,800
They both helped me with the menus to set the buttons and dials to more quickly capture moments on the fly. It was a breakthrough moment. Suddenly it felt like a completely different camera.
For the last few nights of my trip, I ventured out at night, experimenting with the crazy high ISO capability of the α7S II.
But that wasn't the biggest benefit.
With the electronic viewfinder, I could more easily focus on my subject in low-light. On a DSLR with an LCD screen on the back of a camera, I would have been guessing at focus through the viewfinder, chimping the image, and then enlarging the photo on the back of the camera to check focus. Guess, chimp, check. Guess, chimp, check.
That process is a distraction that causes me to lose concentration on the dynamics of the scene in front of me. You lose great moments that way. As a photojournalist, I might as well put a blindfold on.
But with the EVF, I could power through shooting. There was no need to chimp. I could see my focus through the screen as it adapted to my exposure. Moreover, if I really had to chimp my last picture, I didn't have to pull the camera all the way from my eye.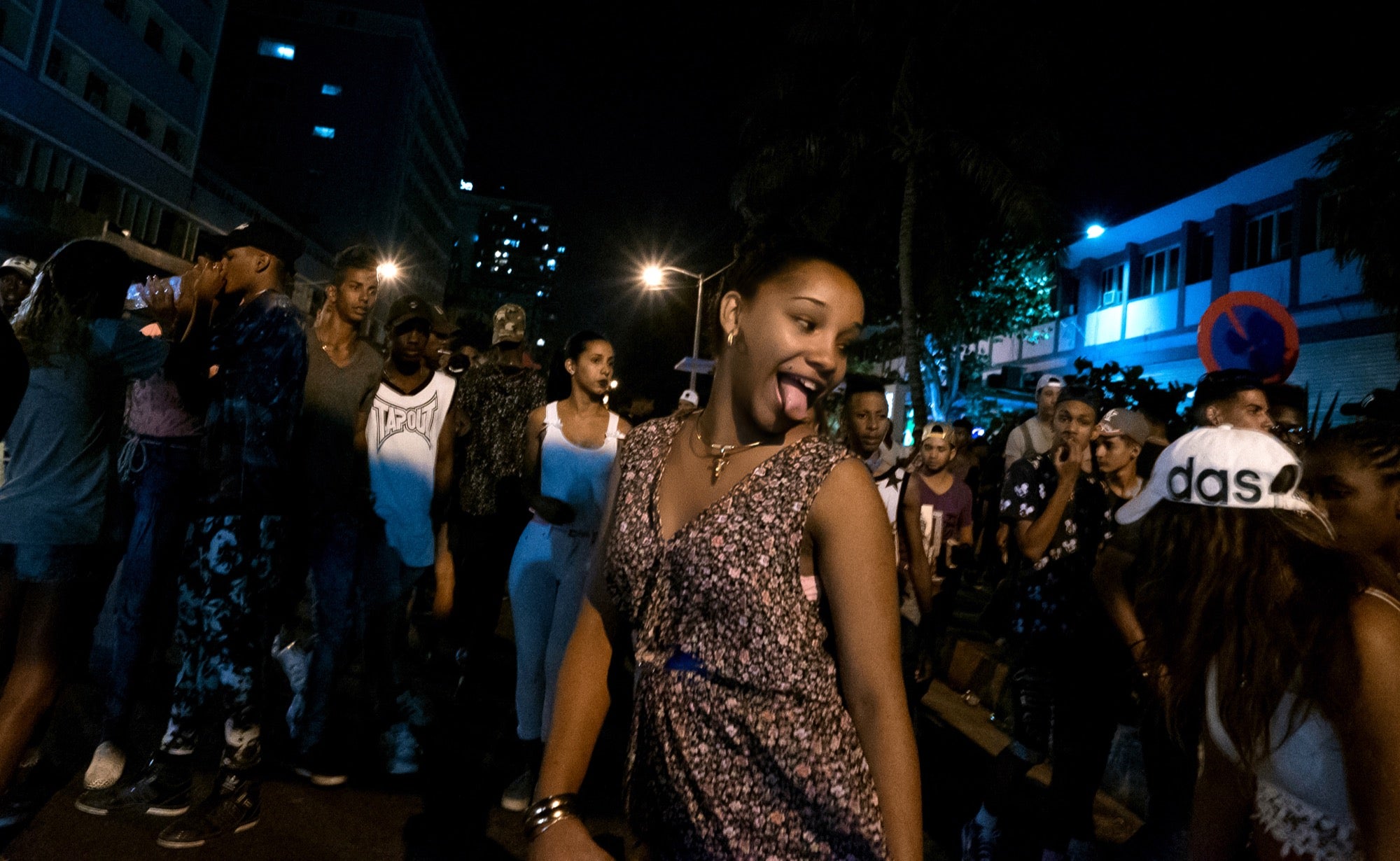 Photo by Alex Garcia. Sony α7S II. Sony 16-35mm f/4 lens. 1/125-sec., f/4, ISO 25,600
As someone who wears reading glasses, anything that can cut down on chimping is a good thing. I think we've all seen photos with photographers chimping in my background, missing moments as they squint at their LCD screen in the bright light. Who wants to be that person?
Soon, I found that not only was I shooting at high ISO's such as 51,200 but with the electronic viewfinder I was shooting with greater confidence that my images were in focus.
I went into Havana with a Sony thinking a great low-light camera was what I really needed to capture night-time activity. But since low-light sensors pick up more than the naked eye, I realized that technology has gained the upper hand. Now, the weak link is the ability of my eye to assure focus.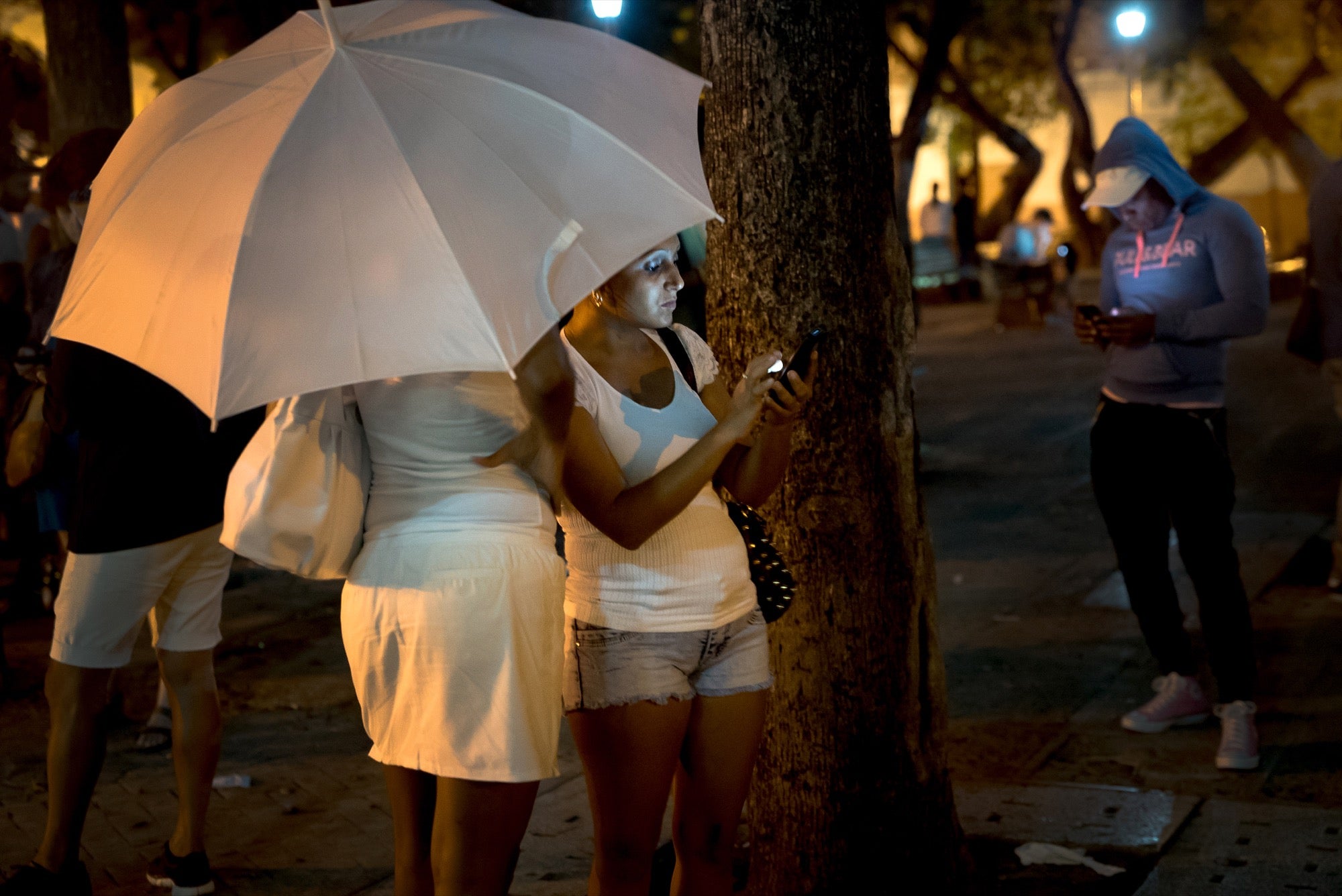 Photo by Alex Garcia. Sony α7S II. Sony 24-70mm f/2.8 G Master lens. 1/25-sec., f/2.8, ISO 12,800
As I've thought more about the α7S II—its lightweight body, quiet shutter, and electronic viewfinder —the mirrorless camera has many strengths and benefits that are important to the people-centric work that I do.
For photojournalists like me, it appears to hold a promising future for those who see its advantages.
Alex Garcia is a Pulitzer Prize-winning photojournalist based in Chicago. A former staff photographer with the Chicago Tribune, Garcia is now a professor at the School Of Visual Arts in New York. See more on his website.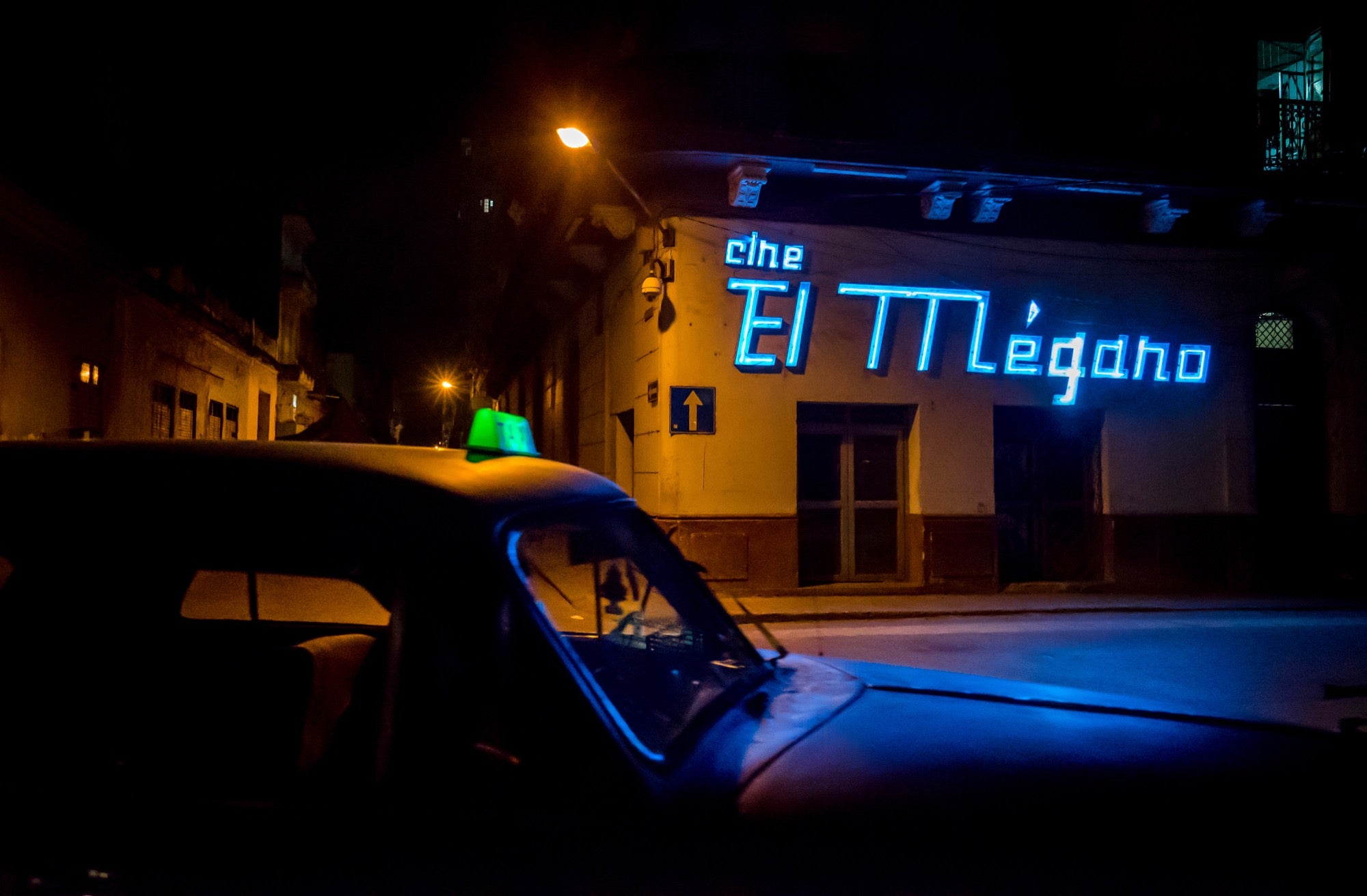 Photo by Alex Garcia. Sony α7S II. Sony 16-35mm f/4 lens. 1/400-sec., f/4, ISO 32,000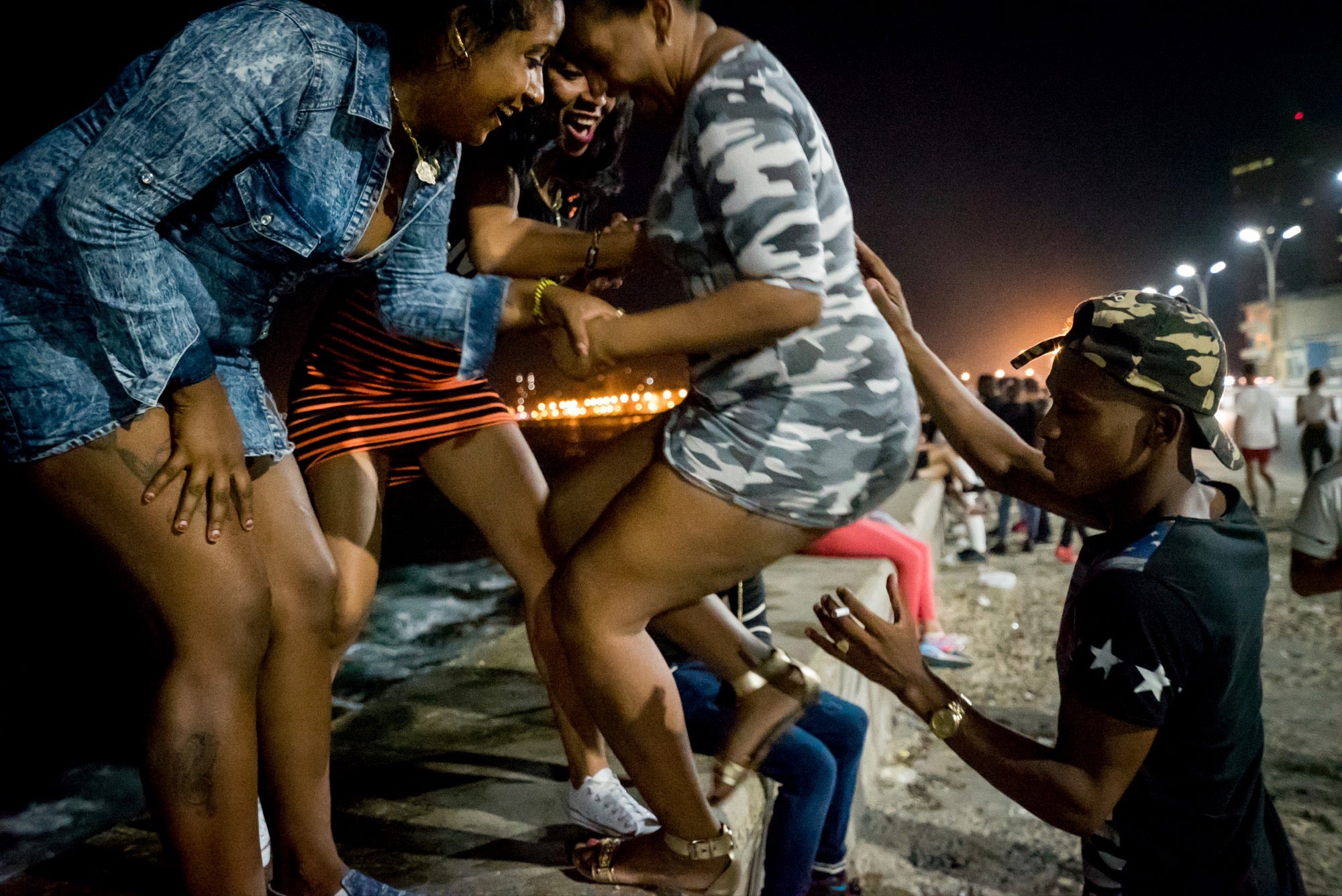 Photo by Alex Garcia. Sony α7S II. Sony 16-35mm f/4 lens. 1/125-sec., f/4.5, ISO 51,200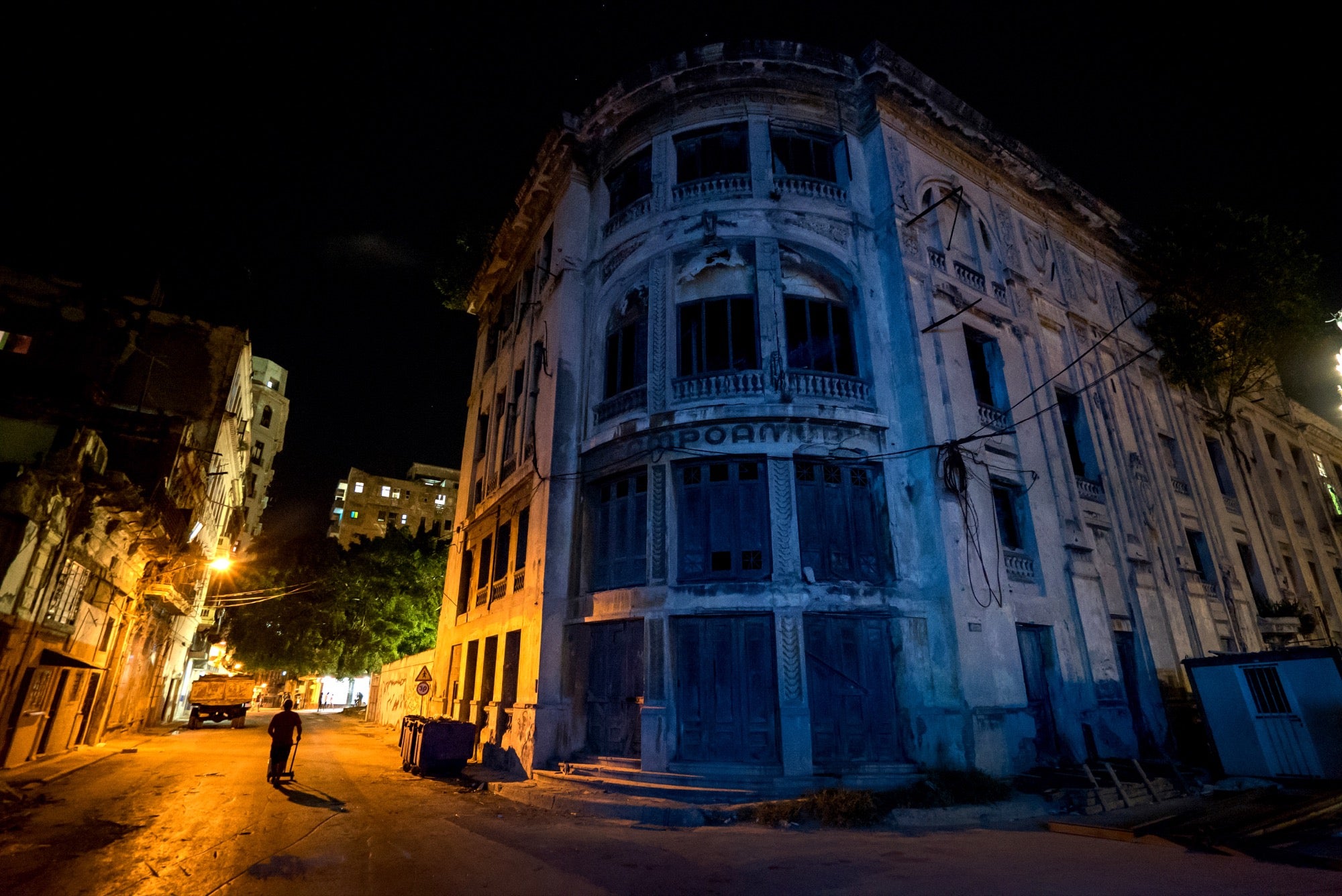 Photo by Alex Garcia. Sony α7S II. Sony 16-35mm f/4 lens. 1/20-sec., f/4, ISO 32,000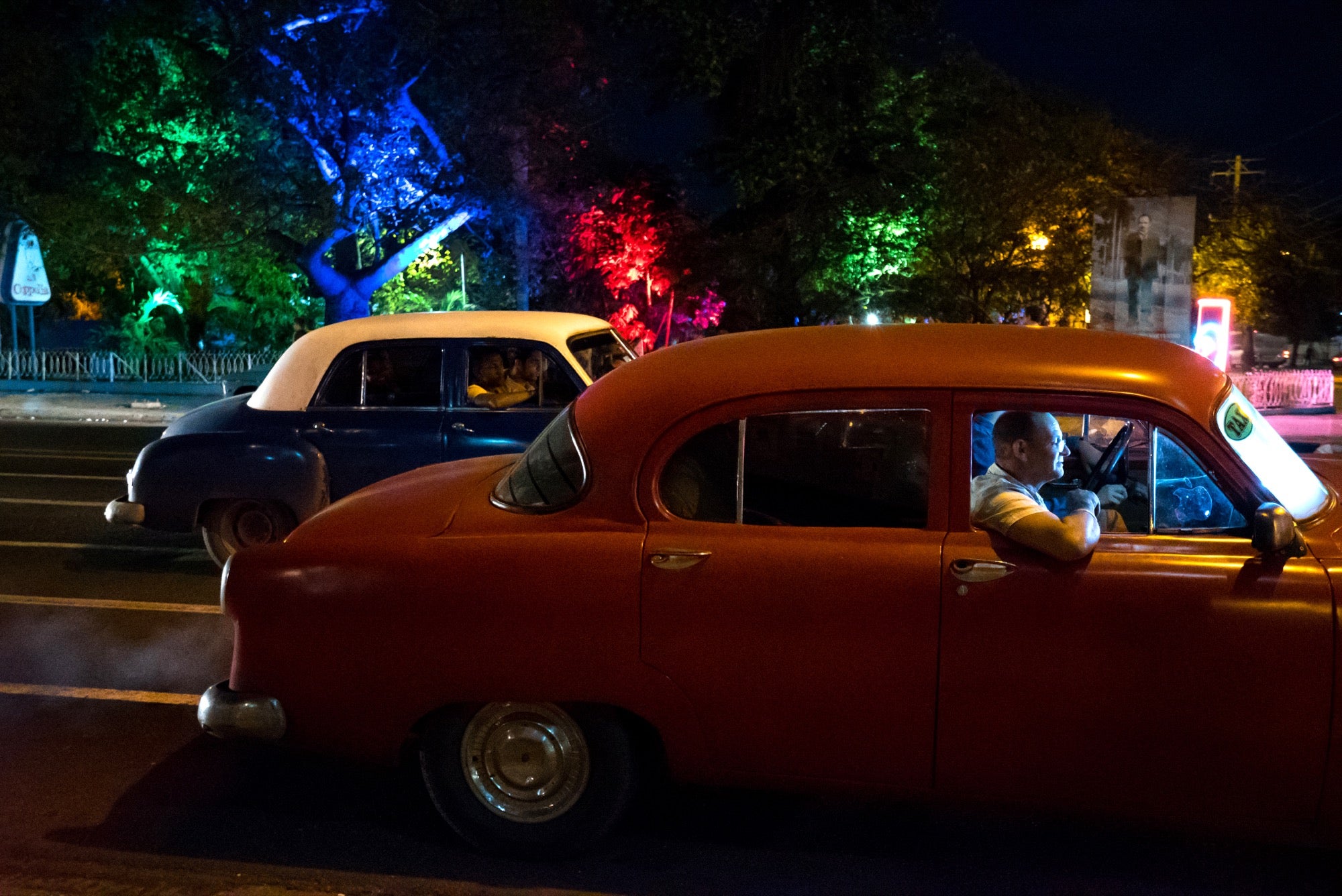 Photo by Alex Garcia. Sony α7S II. Sony 16-35mm f/4 lens. 1/50-sec., f/4, ISO 51,200