Sony Artisan of Imagery Tony Gale (@tonygalephoto) is a New York City-based commercial photographer who specializes in creating portraits for a variety of editorial, corporate and advertising clients. Gale has a real talent for creating portraits that tell a story about the place and the subject. We recently came across this unusual portrait on his Instagram account and were blown away by the creativity and execution. We connected with Gale to learn more about how he made this image – keep reading below as he explains his story behind the shot.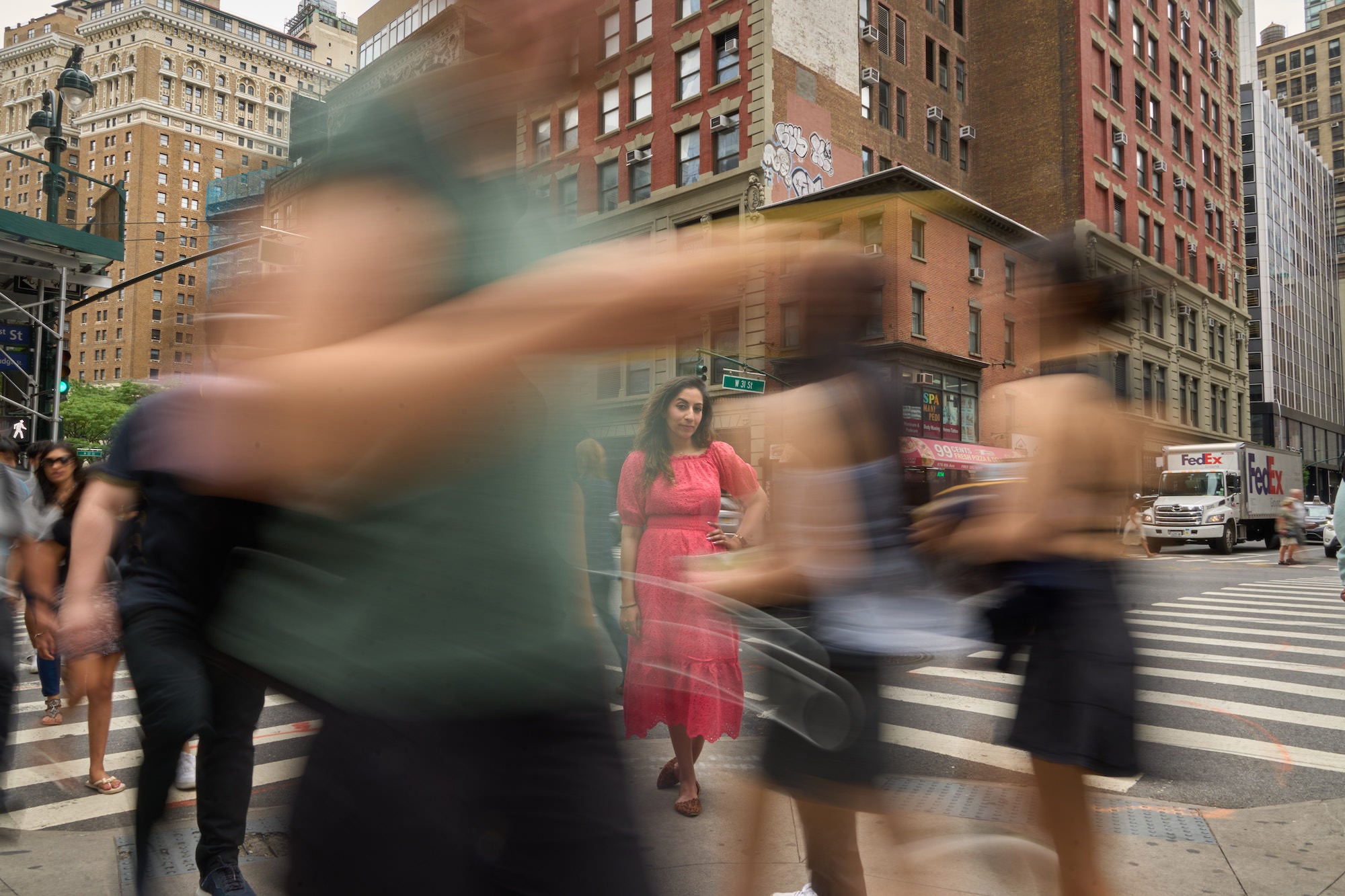 Photo by Tony Gale. Sony Alpha 1. Sony 24-70mm f/2.8 G Master. 1/6 sec, f/22, ISO 125
NYC-based Sony Artisan Tony Gale likes to create unique portraits. Here he explains how he captured this shot with the Sony Alpha 1 and Sony 24-70mm f/2.8 G Master.
Incorporating The Scene Into The Story
I like to keep fresh by setting up photo projects for myself, it can be easy when only doing client work to get in a bit of a rut. This was the last setup on the streets of New York City, and as is often the case wasn't planned until the moment. I wanted to get a sense of the hustle and bustle of the streets of NYC.
Nailing A Challenging Shot
I used a Sony Alpha 1 with a Sony 24-70mm f/2.8 G Master. The Alpha 1 is an incredible camera, amazing resolution and super fast. The 24-70mm f/2.8 GM is a workhorse camera, super flexible and sharp.
After trying a few different options, I decided to make this photo happen, I needed a slow shutter speed. Typically I would use a tripod for something like this, but because it wasn't planned I didn't have one with me. I used the strap pulled tight around my neck to help keep the camera steady, and used the tilting LCD to compose, this also helps get the camera lower which adds a bit of drama.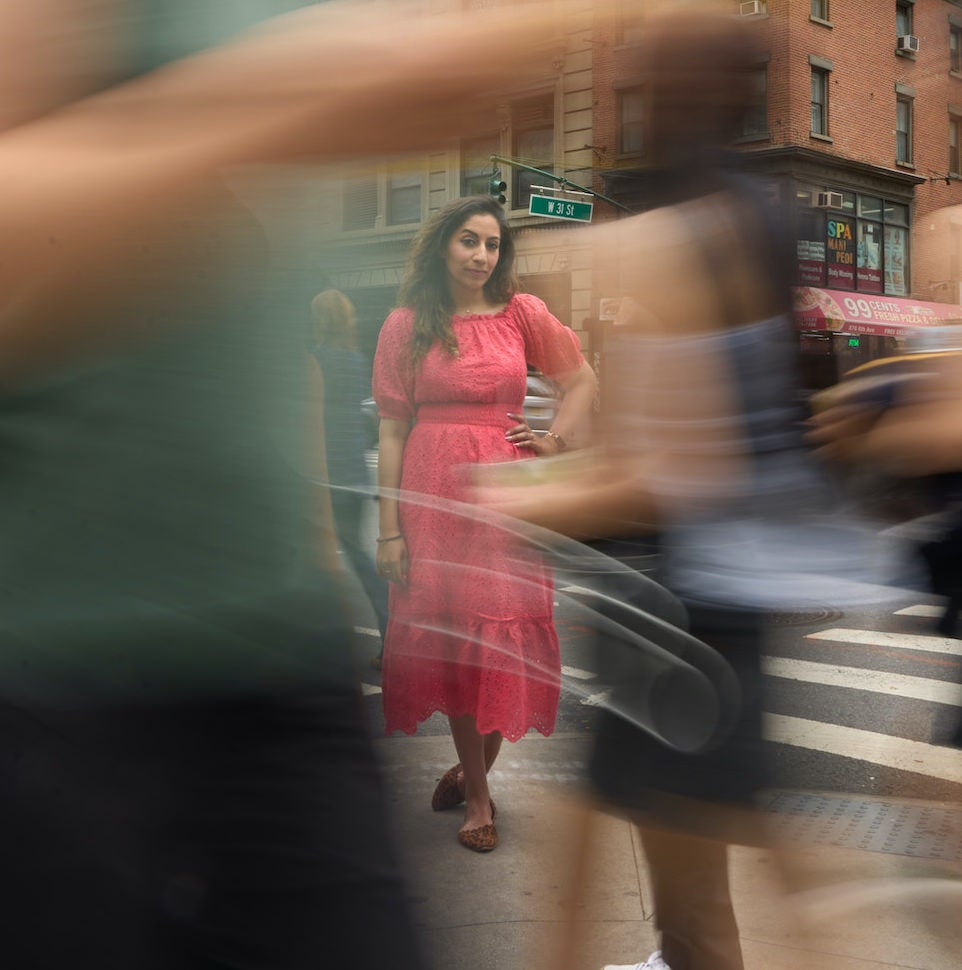 Photo by Tony Gale. Sony Alpha 1. Sony 24-70mm f/2.8 G Master. 1/6 sec, f/22, ISO 125
After focusing with the Eye-AF, I switched to manual focus so the people in front wouldn't affect the focus. (Editor's Note: See more on Gale's autofocus setup for portraits HERE.) I had the camera set to 10 fps, because it is so difficult to time moments like this, especially with the long exposure. It was all natural light, so I chose which corner to photograph from based on the angle of the sun, even though it was overcast. My camera settings were at 24mm, 1/6-sec, f/22, ISO 125.
I always capture in RAW to get the most flexibility, for this I didn't do much processing. A little color correction and lifting the shadows a tiny bit, and bringing the highlights down. The Sony RAW files have tremendous latitude.
See more of Tony Gale's work on his Alpha Universe Profile and on Instagram @tonygalephoto.