What happens when you give a group of photographers a camera, an underwater housing and a Discover Scuba Diving course…and you do it in the British Virgin Islands? You get some super-cool photos like this: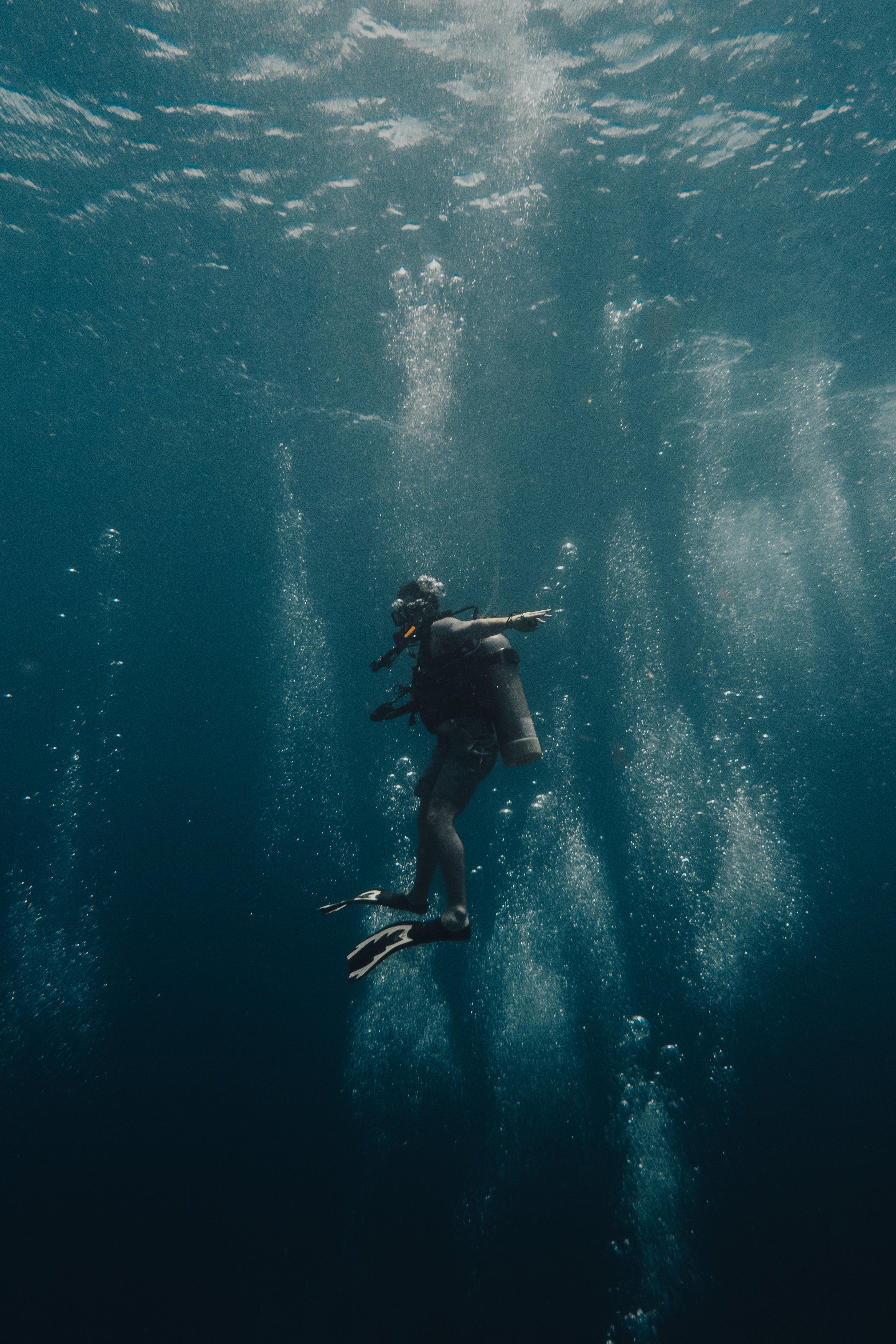 Photo by Garrett King (@shortstache). Sony RX100 V. 1/250-sec., f/8, ISO 1600. "I caught Oscar Nilsson (@oscarwastaken) floating in the abyss. Everyone's bubble trails added the perfect amount of texture to this shot."


When he went with the Alpha Imaging Collective to the British Virgin Islands, Garrett King (@shortstache) got to do his first ever scuba dive. With training from a local dive center, he learned the basics before getting the rare opportunity to explore the wreck of the RMS Rhone. Dropping into the warm, clear Caribbean Sea with the other members of the Alpha Imaging Collective, Garrett used an RX100 V in a Sony housing to photograph the experience. Underwater photography used to be the exclusive domain of professional photographers hauling trunks full of specialized gear. Using the RX100 V in the compact housing, Garrett got a stunning series of images on his very first dive.

"This was my first timing diving underwater period," Garrett says, "so besides my first timing shooting underwater, it was my first time breathing underwater. What a rush!" For a first time diver, the conditions in the Caribbean are ideal. That made it possible to be a new diver and still get great pictures.
Exploring the area around the RMS Rhone with the group made the entire experience truly unique. "I think water adds a whole different level of texture and abstract value to your photos," Garrett explains. "I absolutely loved it. Capturing the movement to the breathing and everything in between was such a unique experience. So much was out of my control and we had no way to communicate with each other so it was a fun time just staring at one-another and swimming over and under each other. The beauty was taking in the experience and capturing what I could. It was definitely a memory for the books."
To give himself the best chances for success and to let him concentrate on composition rather than camera settings, Garrett set up his RX100 V in Manual with the shutter speed and aperture mostly locked down while he let the ISO vary. "I shot in manual mode. My ISO was set to Auto and ISO 100 minimum and ISO 6400 maximum. The shutter speed was 1/160-sec. and up. I shot mainly at f/8. I figured that was the sweet spot for getting the whole scene in focus. My white balance was set to Auto and I didn't use a flash or any lighting. I also shot in burst mode for the most part."
For anyone thinking of trying a dive and trying to take photos, Garrett can offer some advice based on his experience. "Stay focused. Be patient. Have fun. Slow down your process of shooting and try to align your thoughts. Enjoy the experience in its entirety. Take joy in the unexpected and don't set your expectations too high for your first time."
Follow the Alpha Imaging Collective on Instagram #AlphaCollective.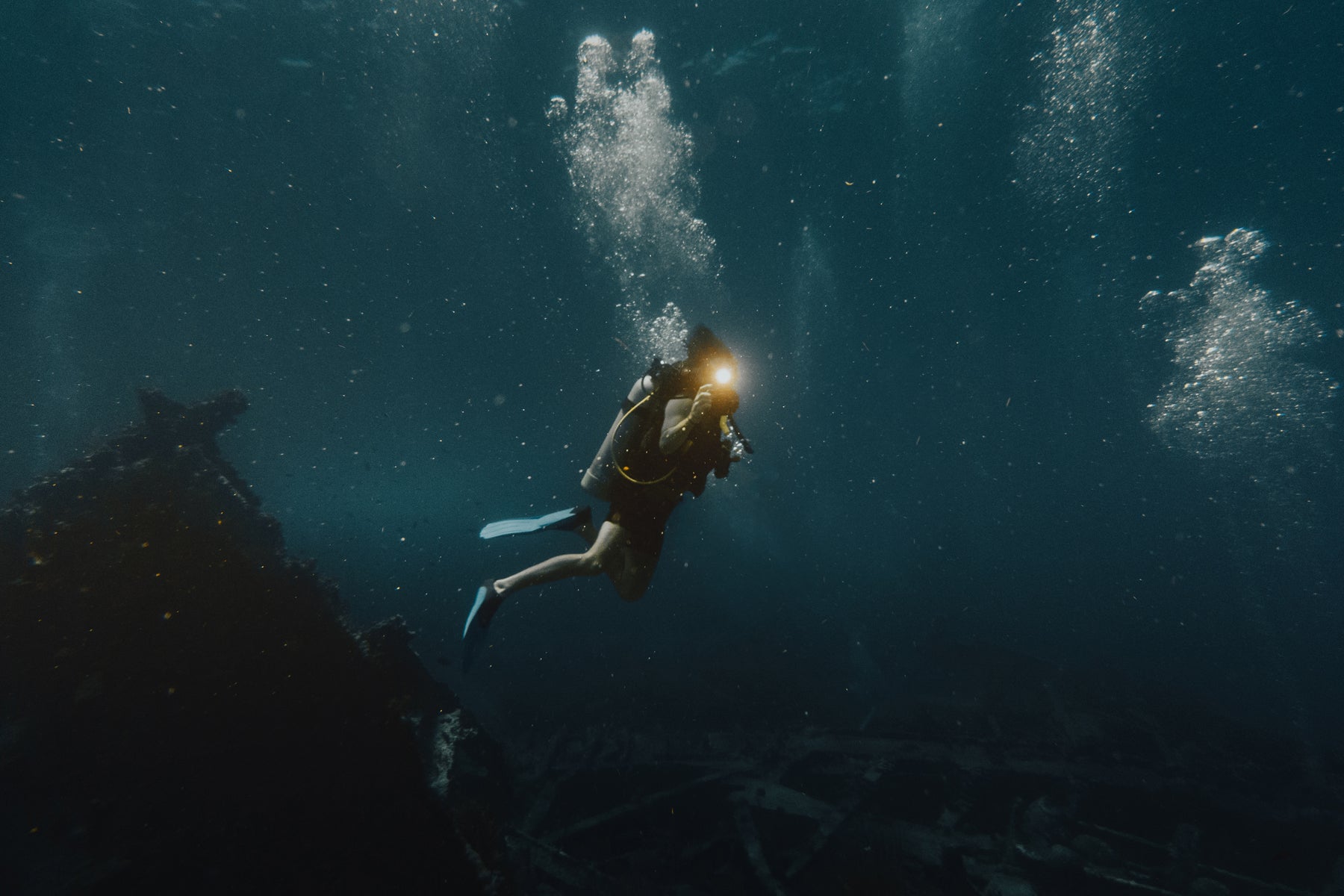 Photo by Garrett King (@shortstache). Sony RX100 V. 1/160-sec., f/8, ISO 1250. "I took this shot of Zach Allia (@zachallia) floating around. Stoked I captured the glow of his light because it adds another element to the scene."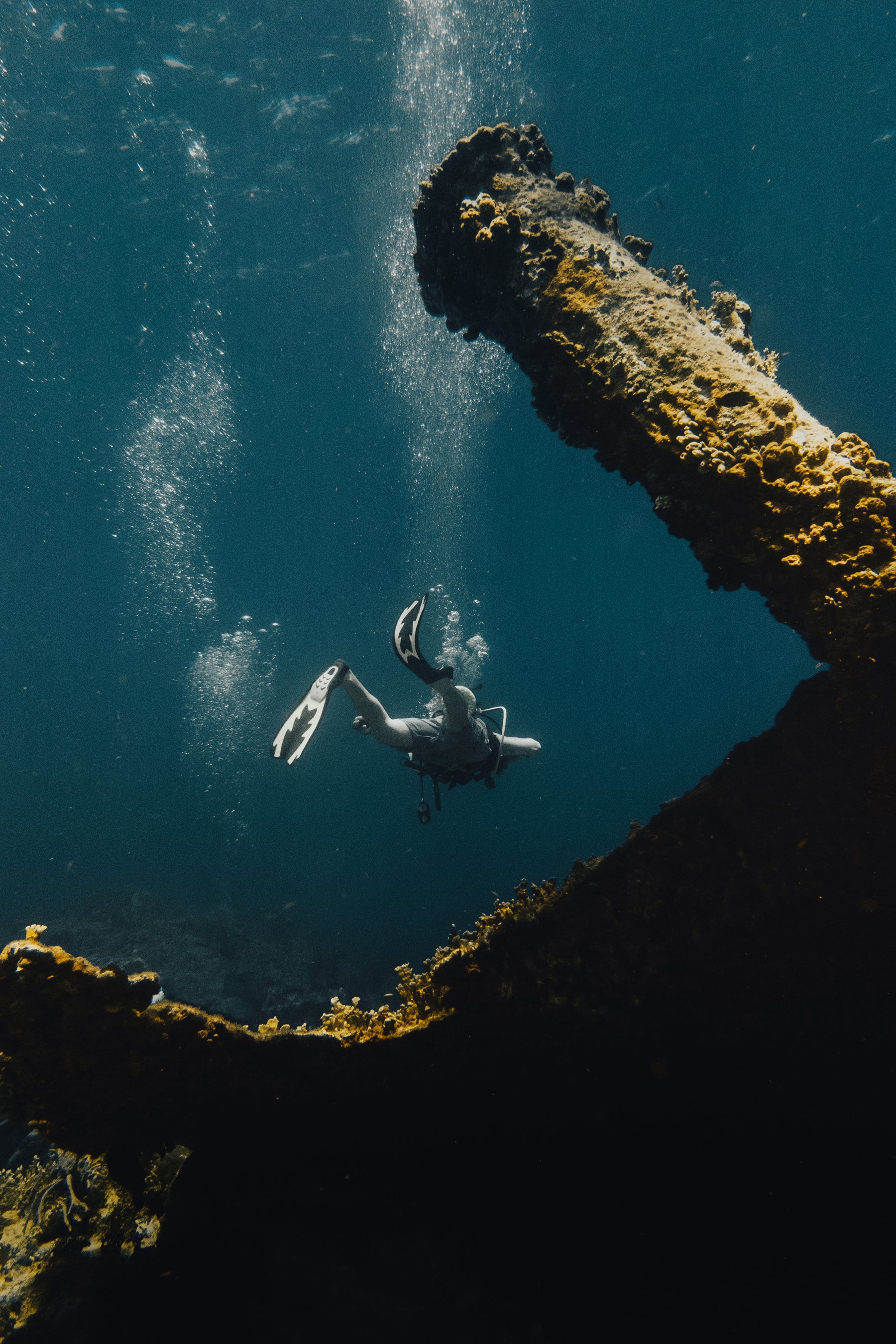 Photo by Garrett King (@shortstache). Sony RX100 V. 1/250-sec., f/8, ISO 2500. "I was trailing Oscar Nilsson (@oscarwastaken) weaving throughout the RMS Rhone shipwreck hoping to capture his bubbles blowing past me. The contrast of the ocean and the algae worked out super nice here."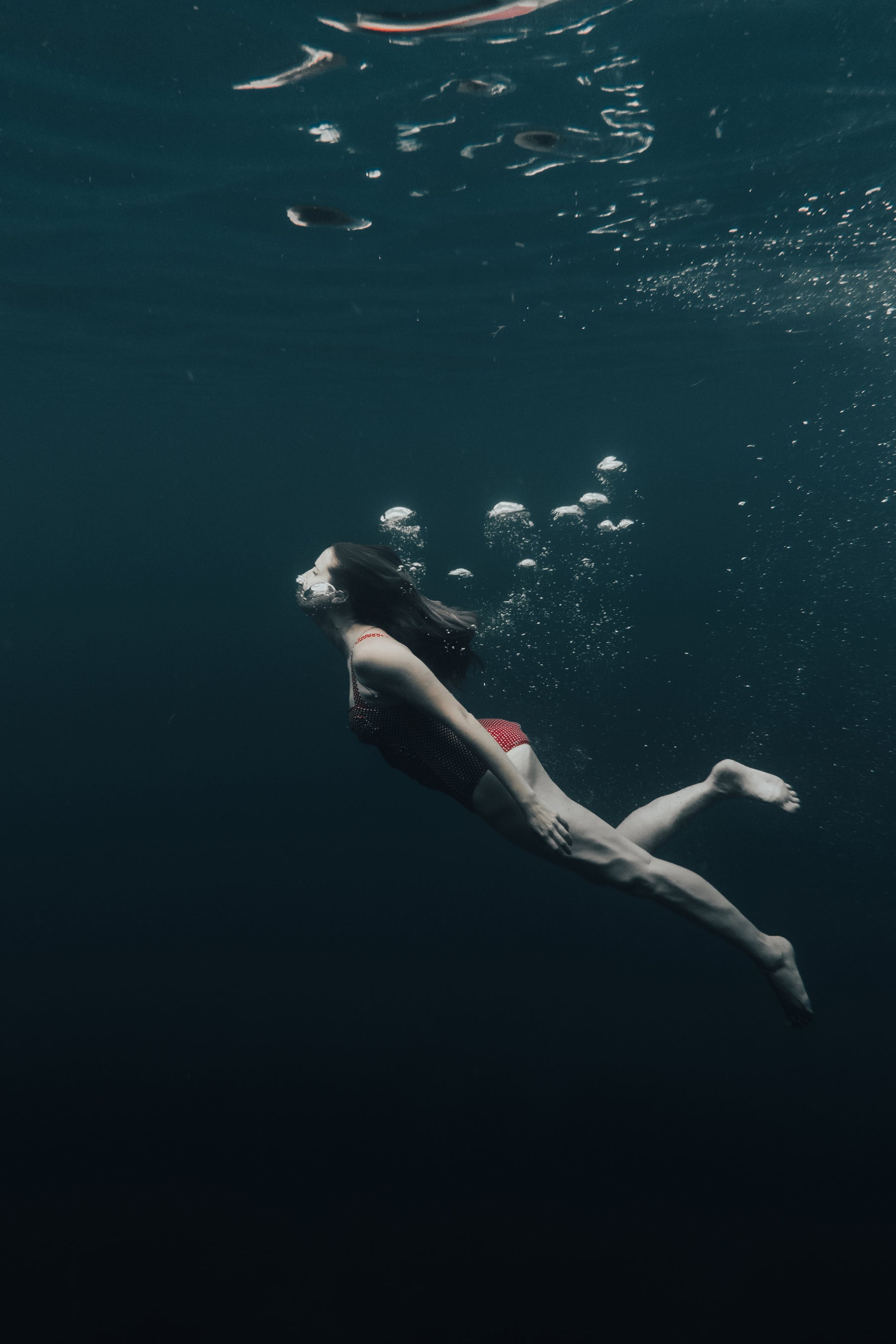 Photo by Garrett King (@shortstache). Sony RX100 V. 1/250-sec., f/8, ISO 1250. "I fell in love with the minimalism of this shot. This was when we were just snorkeling. I wanted to capture the movement in the still water. Her bathing suit was a perfect contrast to the water."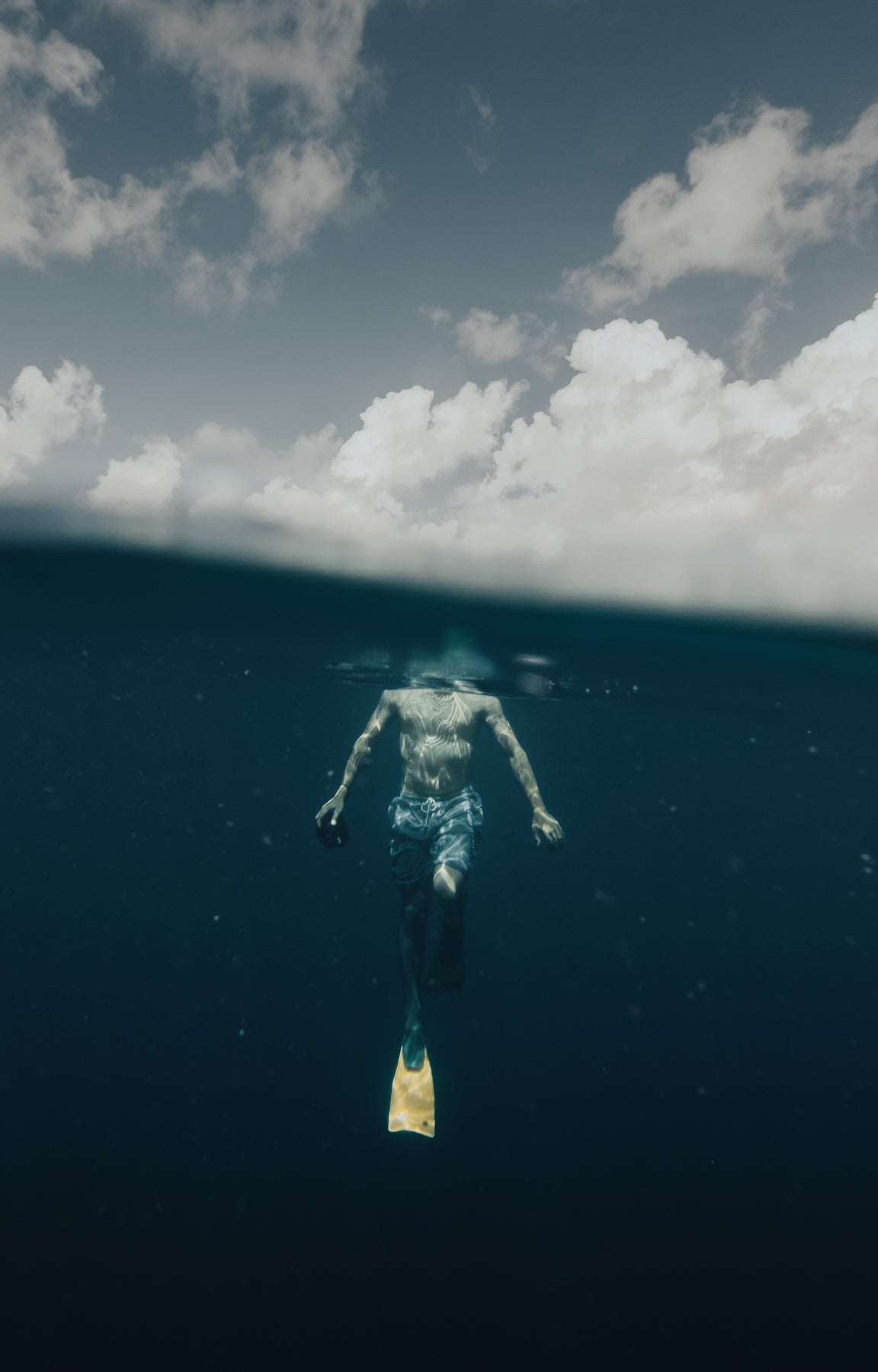 Photo by Garrett King (@shortstache). Sony RX100 V. 1/250-sec., f/8, ISO 200. "Some of the hardest shots to take are the half and half composed ones. I luckily got both halves in focus. Thanks to the headless Oscar Nilsson (@oscarwastaken) for staying still for me."