Frankie Spontelli III (@fr33water) is an adventure, landscape and lifestyle photographer based in the beautiful rocky mountains of Colorado. Frankie spends his time exploring every corner of Colorado and the surrounding states, producing work characterized as vibrant, colorful and immersive. When it comes to capturing adventure and landscape photography, Frankie uses Sony Alpha gear and a bag full of accessories that help him dial in the shot, moment or emotion he's looking to express through his images. The majority of Frankie's work can be seen in the adventure, outdoor lifestyle and landscape spaces where he brings his audience into each and every moment from sunrise adventures, camping, backpacking and hiking, to Colorado's most scenic spots. Keep reading to see what's in his bag.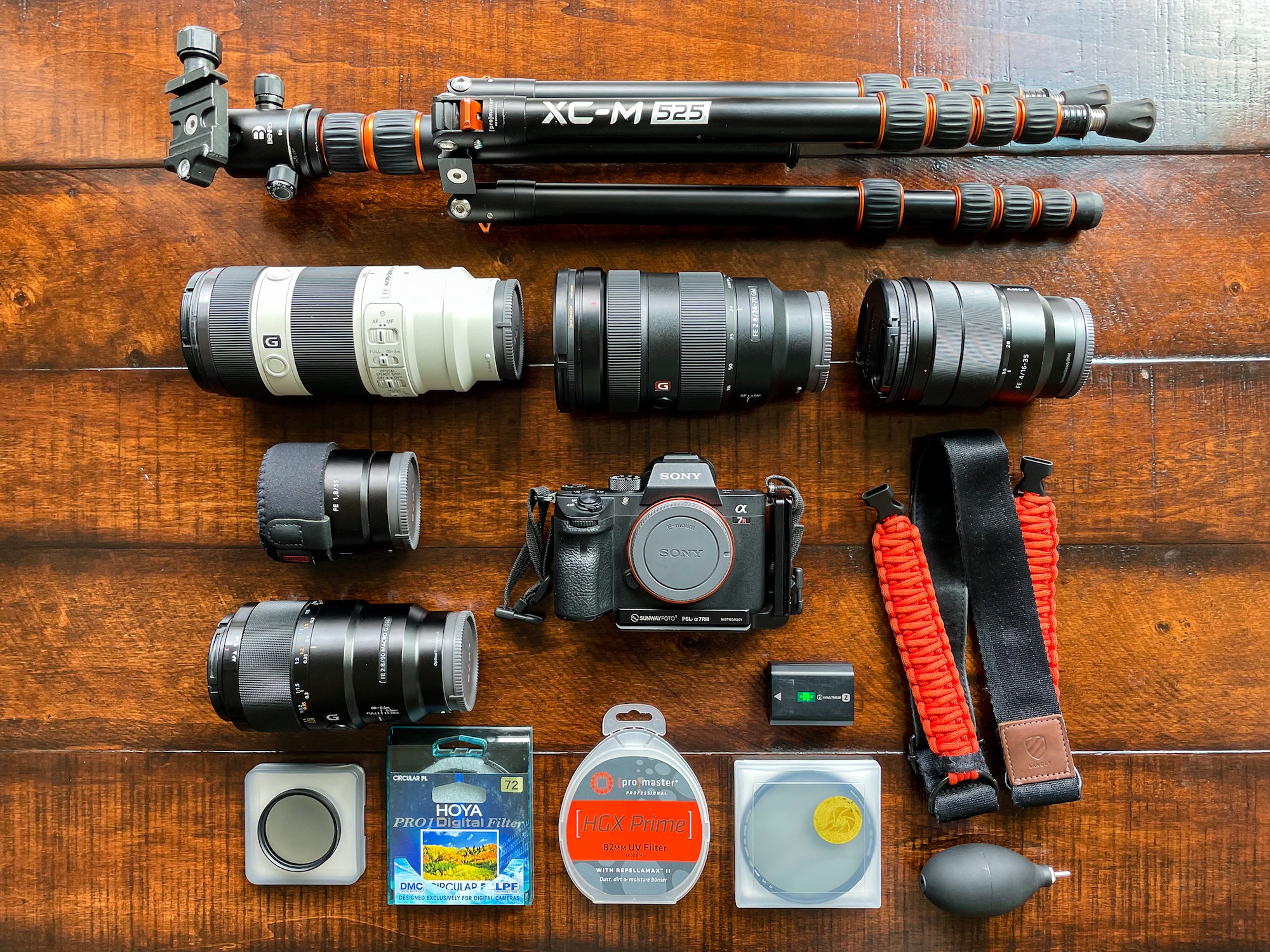 Adventure, landscape and lifestyle photographer Frankie Spontelli gives us an inside look at the Sony Alpha camera and 5 Sony lenses he uses for his work.
Camera
Sony Alpha 7R III: This is my workhorse camera body currently, I use the Alpha 7R III for all hiking adventure and commercial lifestyle photoshoots. The dynamic range on this camera is out of this world, I love how clear and sharp my RAW files are before edits. I'm often out on the trail, whether that's a sunrise mission or backpacking trip, and the fact that this camera body is light-weight and compact are huge assets for while on the go. I use an in-camera creative profile that allows me to envision what my final edits will look like: sharp, clear, vibrant and popping with inviting colors. I don't have a second camera body in my bag but I'm watching Sony closely for their next release or am considering adding the Alpha 7R IV or Alpha 1 to my kit.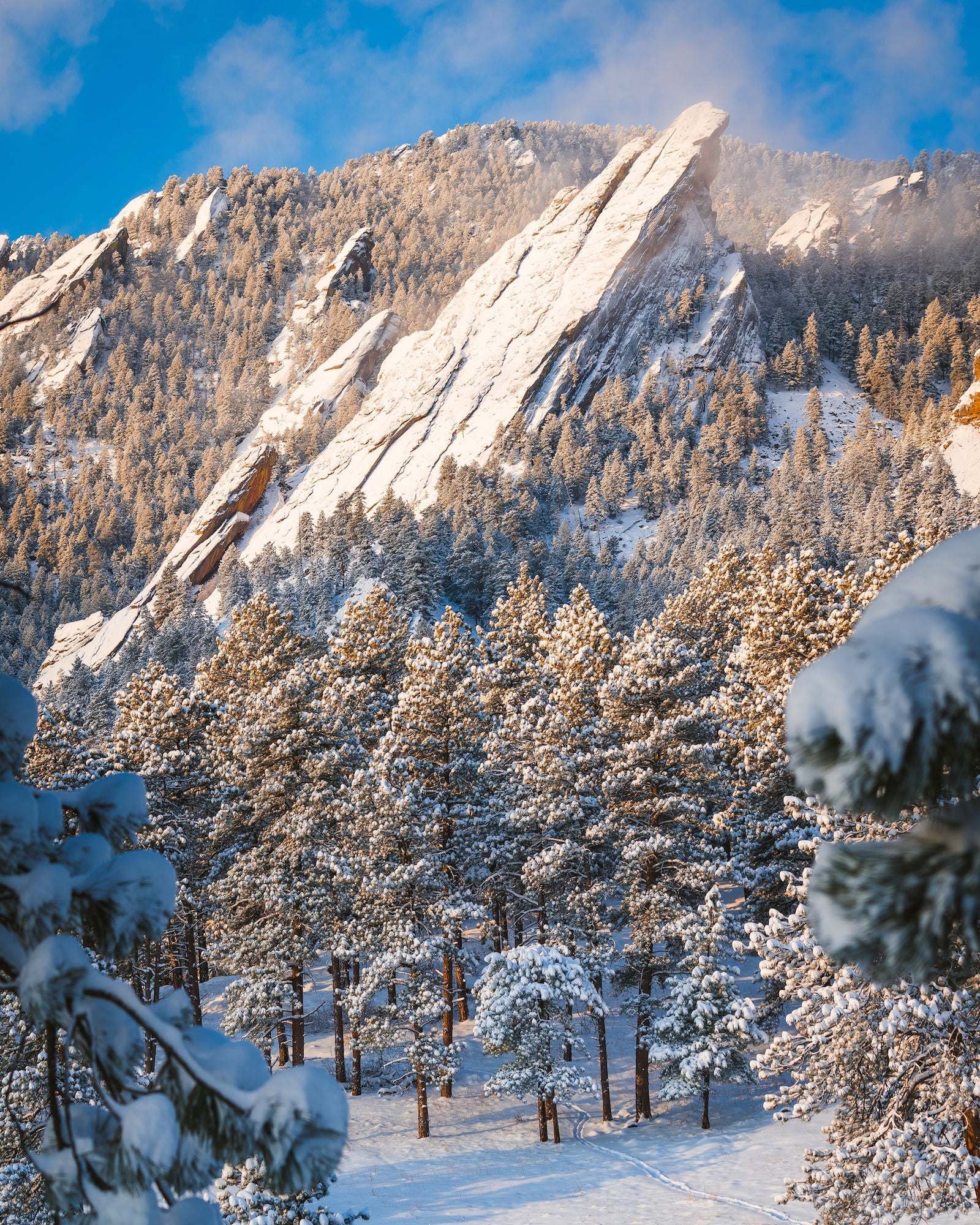 Photo by Frankie Spontelli. Sony α7R III. Sony 70-200mm f/4 G. 1/200-sec., f/7.1, ISO 100
Lenses
Sony 70-200mm f/4 G: While this lens took some time to get used to, I absolutely love Sony's telephoto 70-200. Coming from traditional landscape photography, much of my prior work was captured on wide angle lenses. The 70-200mm has been a significant game-changer. , I can chase small pockets of light and delicate landscapes from a serious distance away, and I love adding the element of compression to my shots. The compression creates a look where the mountains are bigger and the person is smaller… the quintessential adventure moment. I love how many layers of light I can capture with this piece of glass combined with the dynamic range on the Riii… some serious layered cake. This lens lives on my camera, and although it's a bit larger, I still take this with me on big hiking missions and backpacking trips.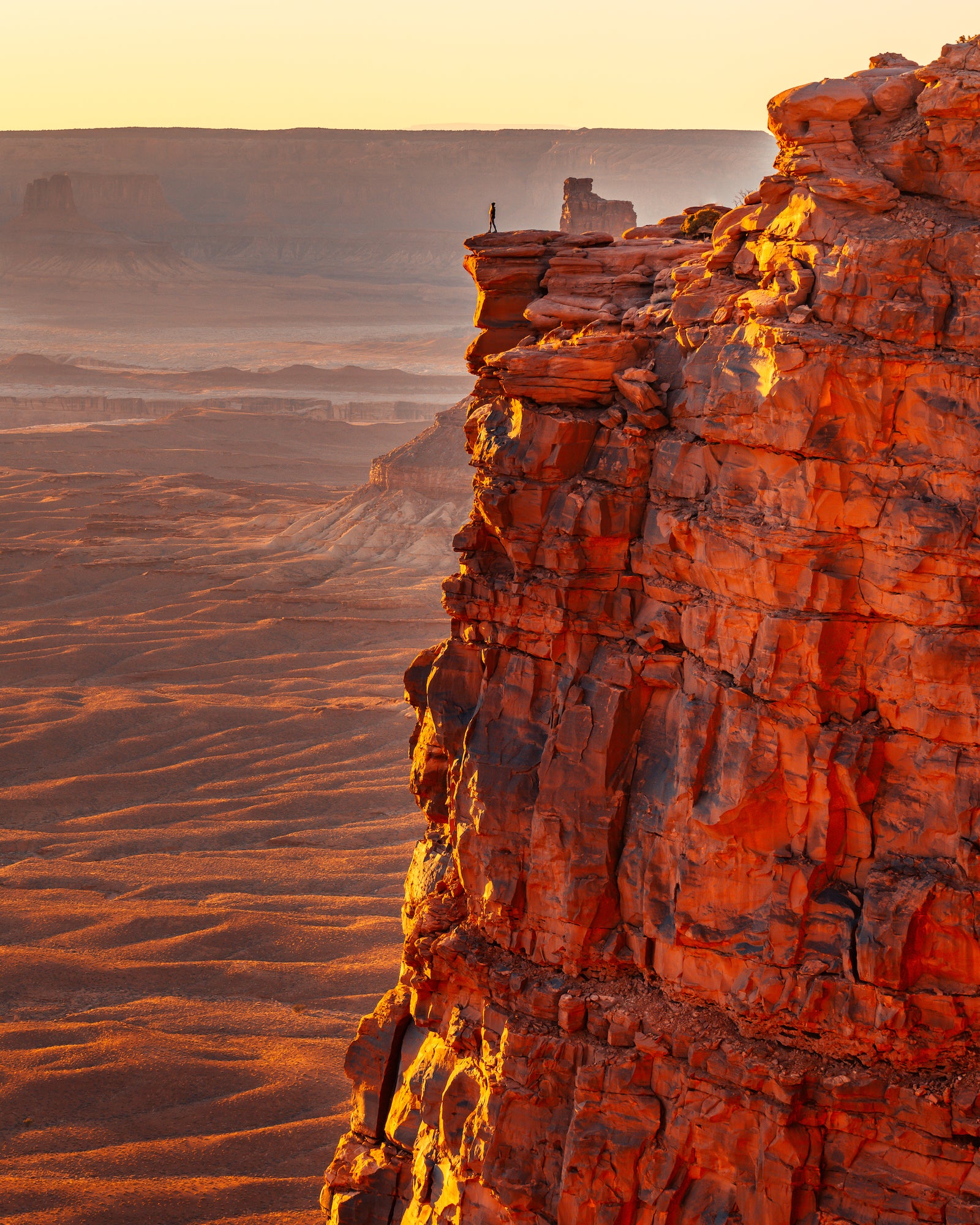 Photo by Frankie Spontelli. Sony α7R III. Sony 70-200mm f/4 G. 1/100-sec., f/9, ISO 125
Sony 24-70mm f/2.8 G Master: I've been waiting to add this piece of glass to my kit for awhile now, this is my go-to lens for all commercial lifestyle projects. The versatility to go from 24mm to 70mm with just the flick of a wrist is exceptional when capturing both people and products, and that's before even mentioning the sharpness from this GrandMaster beauty. If I'm in a pinch and can only bring one lens along, this lens paired with my Alpha 7R III makes an exceptional combo to capture that perfect mix of adventure and landscape photography. During blue hour when chasing sunrise or sunset, I love opening this lens up to f/2.8 to flex its capabilities. This lens performs exceptional when shooting the stars and the Milkyway, a primary reason why this is now my favorite astrophotography lens.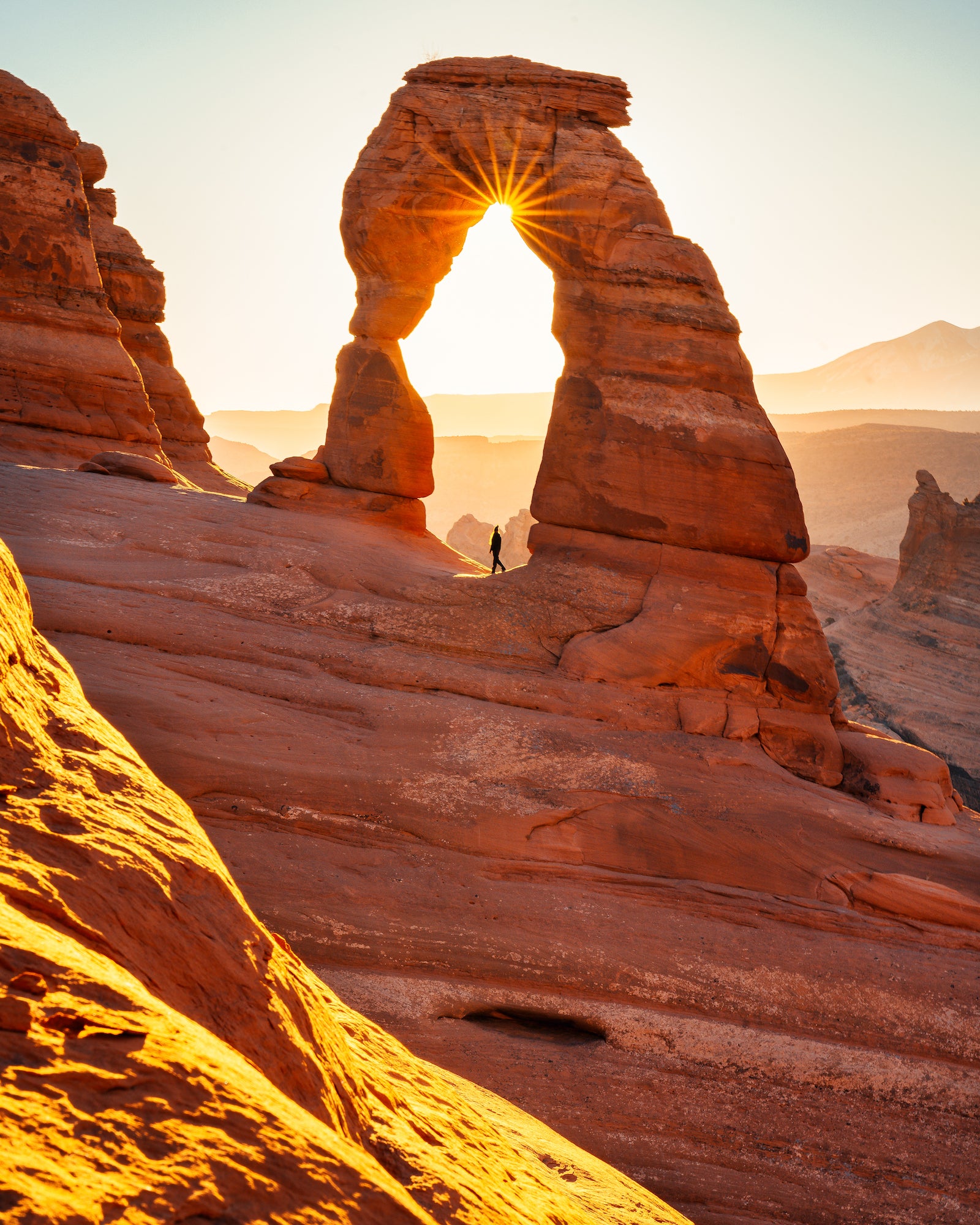 Photo by Frankie Spontelli. Sony α7R III. Sony 24-70mm f/2.8 G Master. 1/20-sec., f/18, ISO 100
Sony 16-35mm f/4: This piece of glass has been in my kit since the beginning of my landscape photography journey. At f/18-f/22 you can create some mind-bending sunstars, something that's recognizable in my style. When 24mm isn't wide enough I love using this lens to capture super wide landscape scenes and alpine lake reflections. For a wide angle, this lens is small and compact for those long overnight trips or grueling sunrise hikes. I used to capture all my astrophotography on this lens as well, this glass has been utilized for so many images that I'm extremely proud of… when I can carry the holy trinity of lenses (70-200mm + 16-35mm + 24-70mm), this remains my go-to for ultra wide angle landscape moments and vibrant sunstar shots.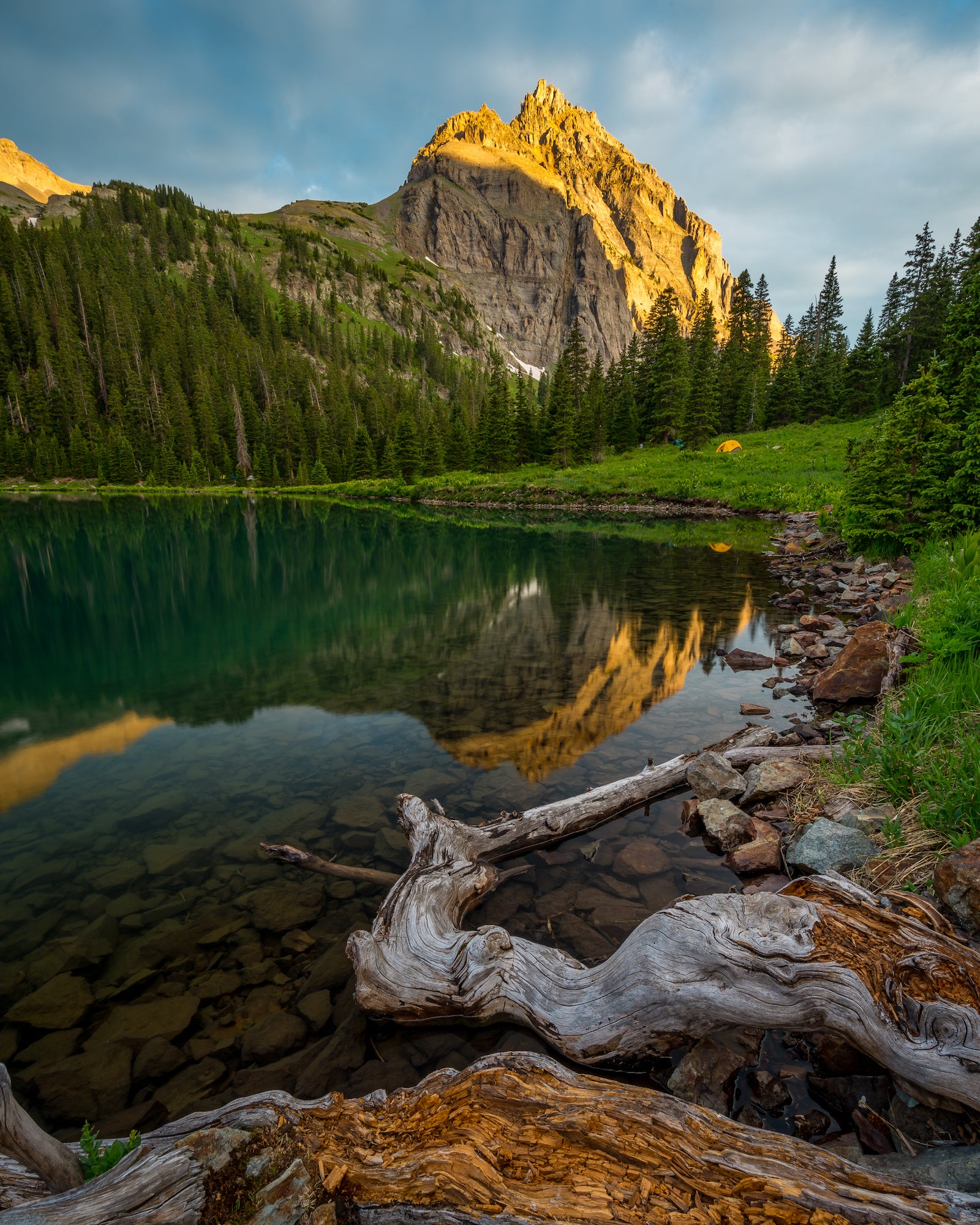 Photo by Frankie Spontelli. Sony α7R III. Sony 16-35mm f/4. 1.3-sec., f/18, ISO 50
Sony 55mm f/1.8: The nifty fifty well… fifty-five in this case. When I need to slim down my camera kit I first reach for this prime F1.8 lens. On backpacking trips, I enjoy using this setup as the Riii hangs from my neck for long stretches of the trail to capture those candid moments and other adventurous scenes. This lens is so sharp and although I don't often shoot at F1.8, I love having the option to open this glass during the darkest hours of the day and still come out with a crisp image of what's happening around me. I learned a lot about photography when shooting with this 55mm. It's taught me how to position my camera to create stronger compositions because your legs are your tripod when shooting with a prime lens like this one. I think that all beginner photographers should shoot on a 55mm or equivalent lens, it can teach you so much about compositions and the fundamentals of landscape photography. There's something special about this lens matched with the Alpha 7R III, and I will continue to create with both of these pieces of gear well into the future.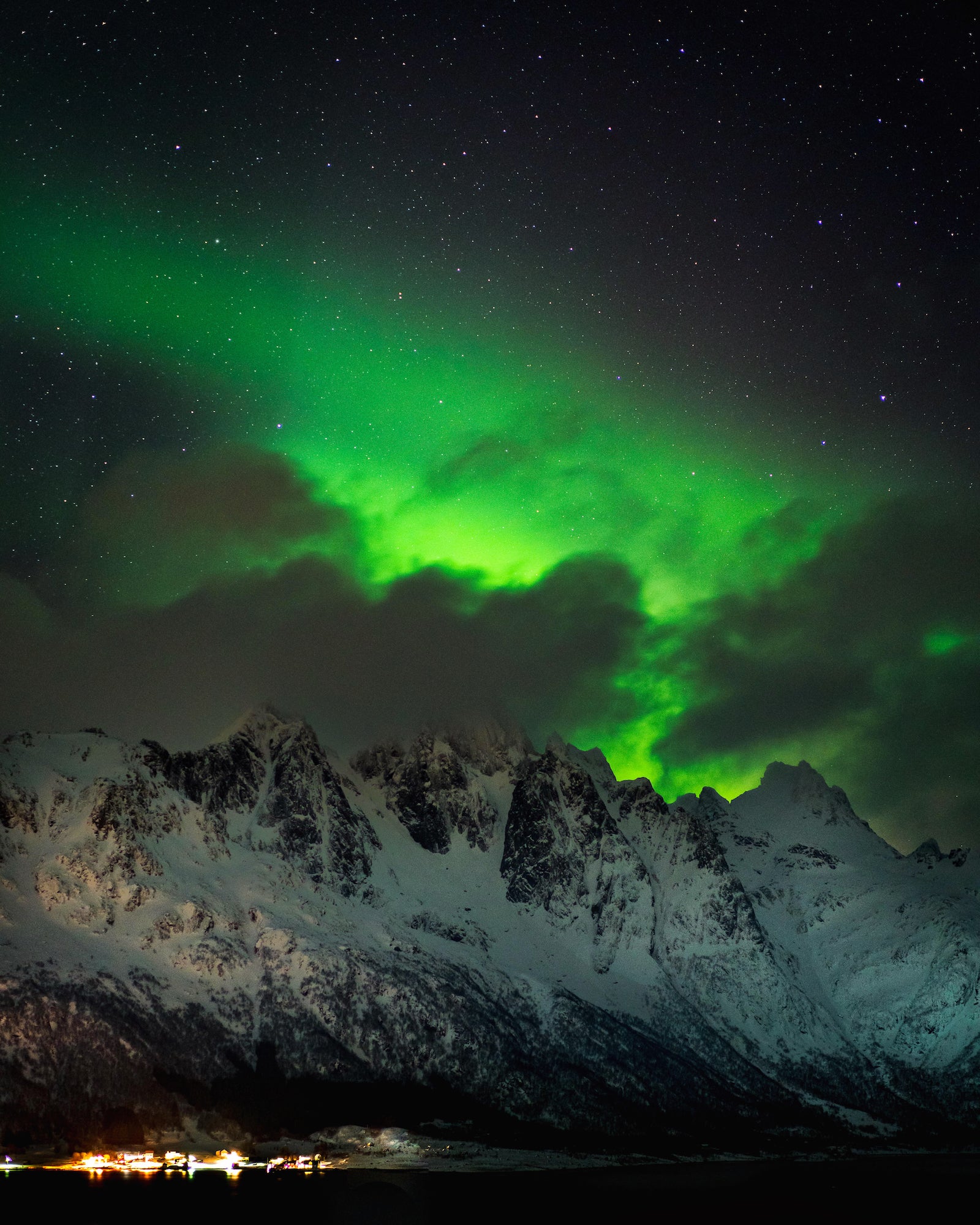 Photo by Frankie Spontelli. Sony α7R III. Sony 55mm f/1.8. 4-secs., f/1.8, ISO 2000
Sony 90mm f/2.8 Macro G: Before I acquired my 70-200mm this was another favorite lens in my camera kit. I primarily use this for product photo shoots, maximizing it's macro-photography capabilities to capture tight, detail oriented shots without sacrificing image sharpness. Before I added the telephoto to my kit, I would also use this for portrait and wedding photography especially in those low light scenarios, I appreciate that it's an f2.8 especially at that price point. I really enjoy using prime lenses which is why I keep a healthy mix of zooms and fixed focal lengths in my camera bag.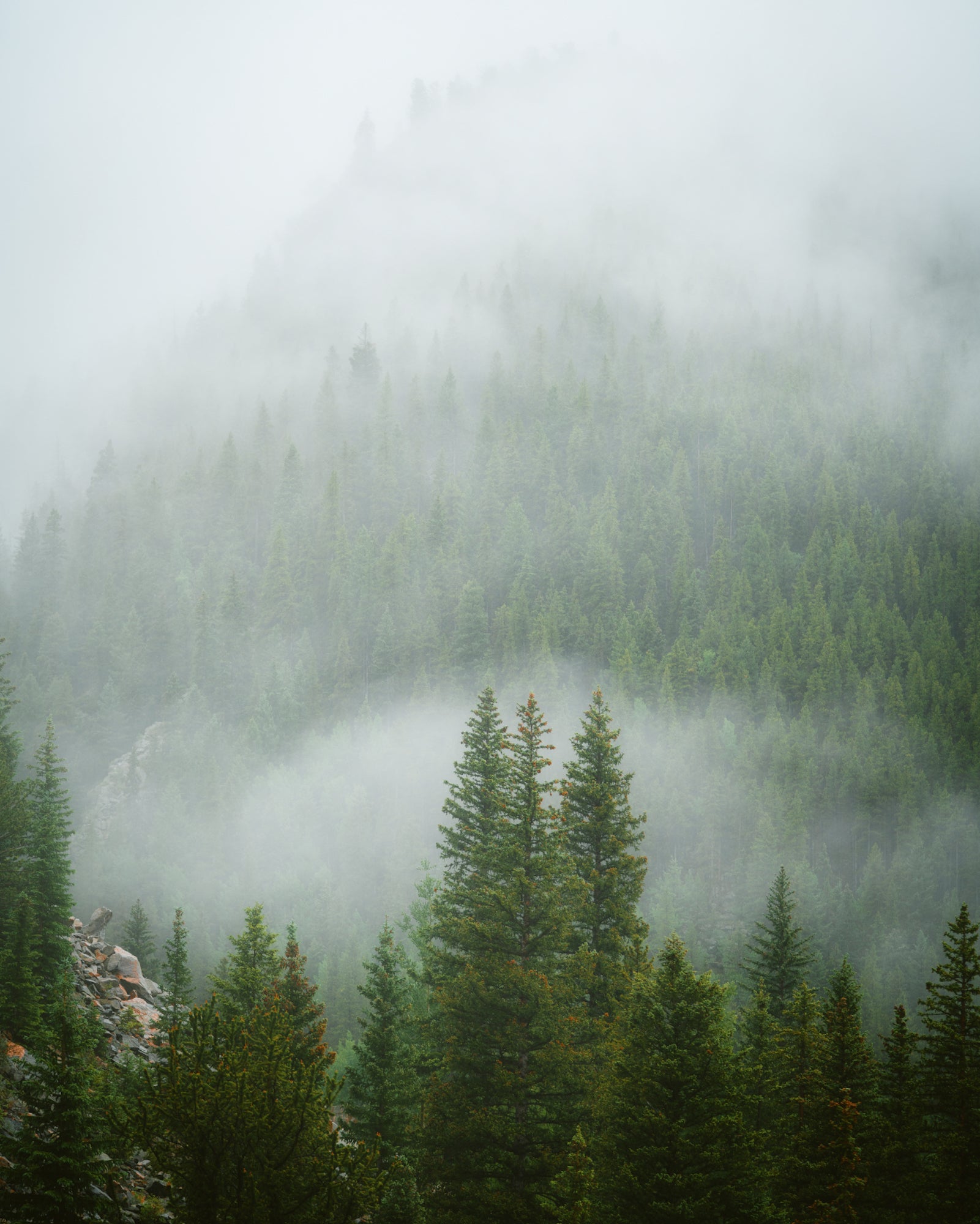 Photo by Frankie Spontelli. Sony α7R III. Sony 55mm f/1.8. 1/160-sec., f/2.8, ISO 100
Accessories
HOYA Pro1 Digital CPL Filter: This filter lives on my Sony 16-35mm f/4 and is excellent for shooting middle-of-the-day, harsh lighting conditions. This filter is also ideal for capturing those crystal clear alpine lakes while also cutting away at any reflections. I find this is one of the best filters for showcasing the gatorade blue alpine lakes.
ProMaster HGX Prime 82MM UV Filter: This filter lives on my Sony 24-70mm f/2.8 H Master and I especially like that it keeps small dust particles from messing up my shots and sticking to the lens. I like to use filters to protect my front element and to keep my gear clean and sharp.
Benro CPL-HD (filter for 55mm): One thing that I think a lot of novice photographers are missing are filters, they can help you create super dynamic shots even in the middle of the day during the harshest light. This one works so well on my Zeiss 55mm by reducing glare and reflections but also by adding a nice punch of contrast and color to my daytime adventure shots.
Breakthrough Photography X2 CPL (for 24-70mm): The newest addition to my filter kit, also for the 24-70mm. I'd like to reiterate how important it is to use filters during those super bright daytime conditions. Adding a few CPL filters to your kit will be a game changer for both adventure and landscape photography.
ProMaster 525 XC-M Tripod: Perhaps one of the most underrated tripod companies out there, I started with my first ProMaster tripod a few years back. This tripod stands up and extends taller than me at its highest setting and the center column flips when I need to get as low as possible to the ground. I love my ProMaster 525XCM and will continue using this tripod for as long as it lasts.
Other pieces of gear pictured:
Sunwayfoto PSL-A7R III (L-Bracket)
Benro Tripod Head
Lens Blower
Langly Camera Strap
See more of Frankie's work at frankieboyphotography.com and on Instagram @fr33water.