Jess Santos (@missjessbess) is a landscape and astrophotographer based in Las Vegas, Nevada. The Alpha Collective member has a passion for photographing the desert and its wide open skies. Her dreamy images play with depth of field and provide a colorful escape into the vast horizon. She creates these unique images using a combination of Sony Alpha cameras and Sony prime and zoom lenses. We connected with her to learn more about the gear she packs in her bag.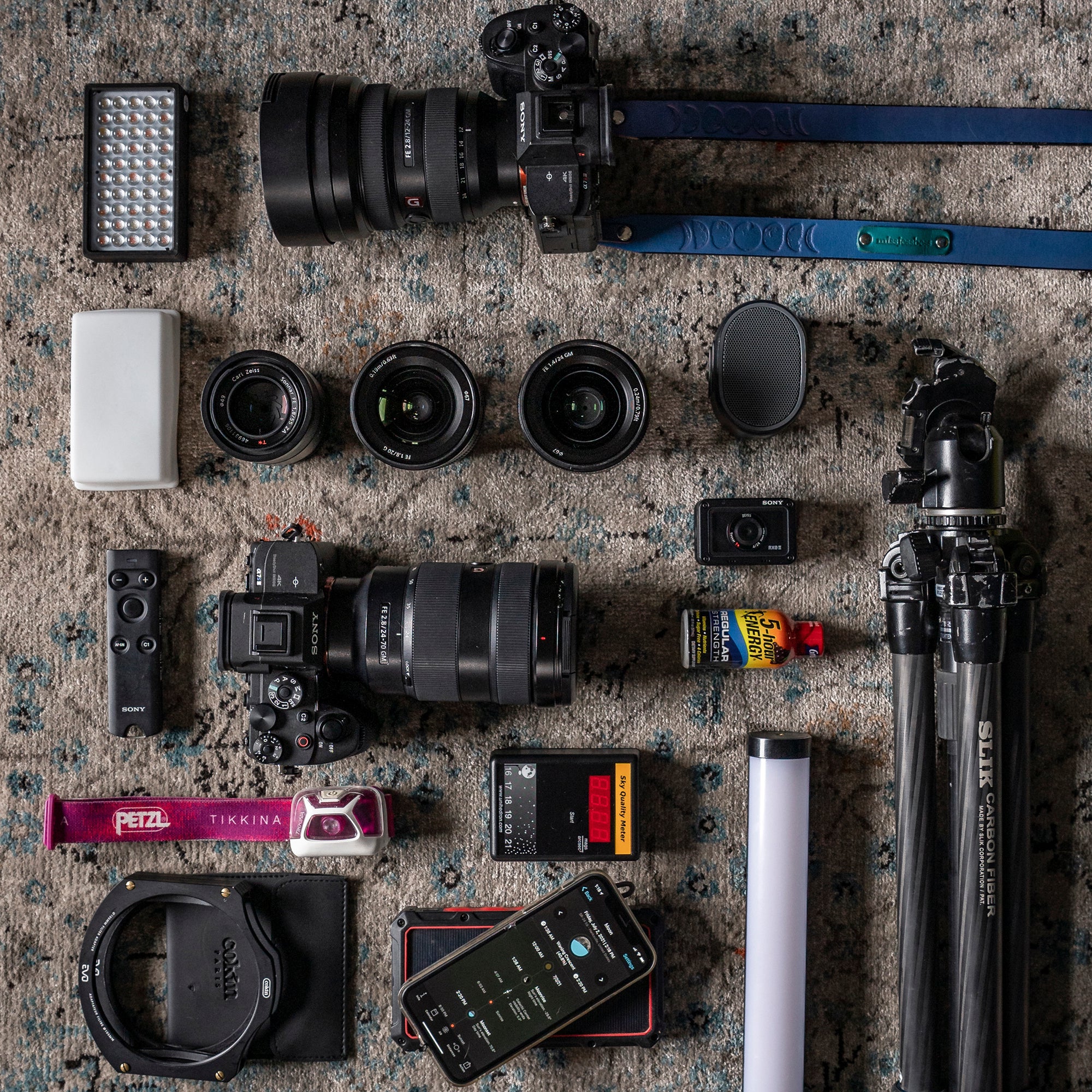 Fast 5: See why this landscape & astrophotographer uses a combination of full frame Sony Alpha cameras, three primes and a pair of zooms for stunning night sky images.
Cameras
Sony Alpha 7R IV: This camera is my main still camera and from the very first time I picked it up I became obsessed. The dynamic range is insane. What can be brought back in post-processing opens up some in field shooting techniques, specifically with under-exposing for things like moving fields of flowers. I often need to get those faster shutter speeds in the low light of blue hour and being able to bring back all those shadow details in post is what makes capturing those kinds of scenes possible. For me there are also no limits in terms of print size or crop area because of the 61 megapixels so this opens up a lot of possibility and has come in super handy in situations where I didn't have my telephoto lens and needed that little bit of extra focal length. I can quickly pop it into APS-C mode and not worry about a huge loss of quality for prints.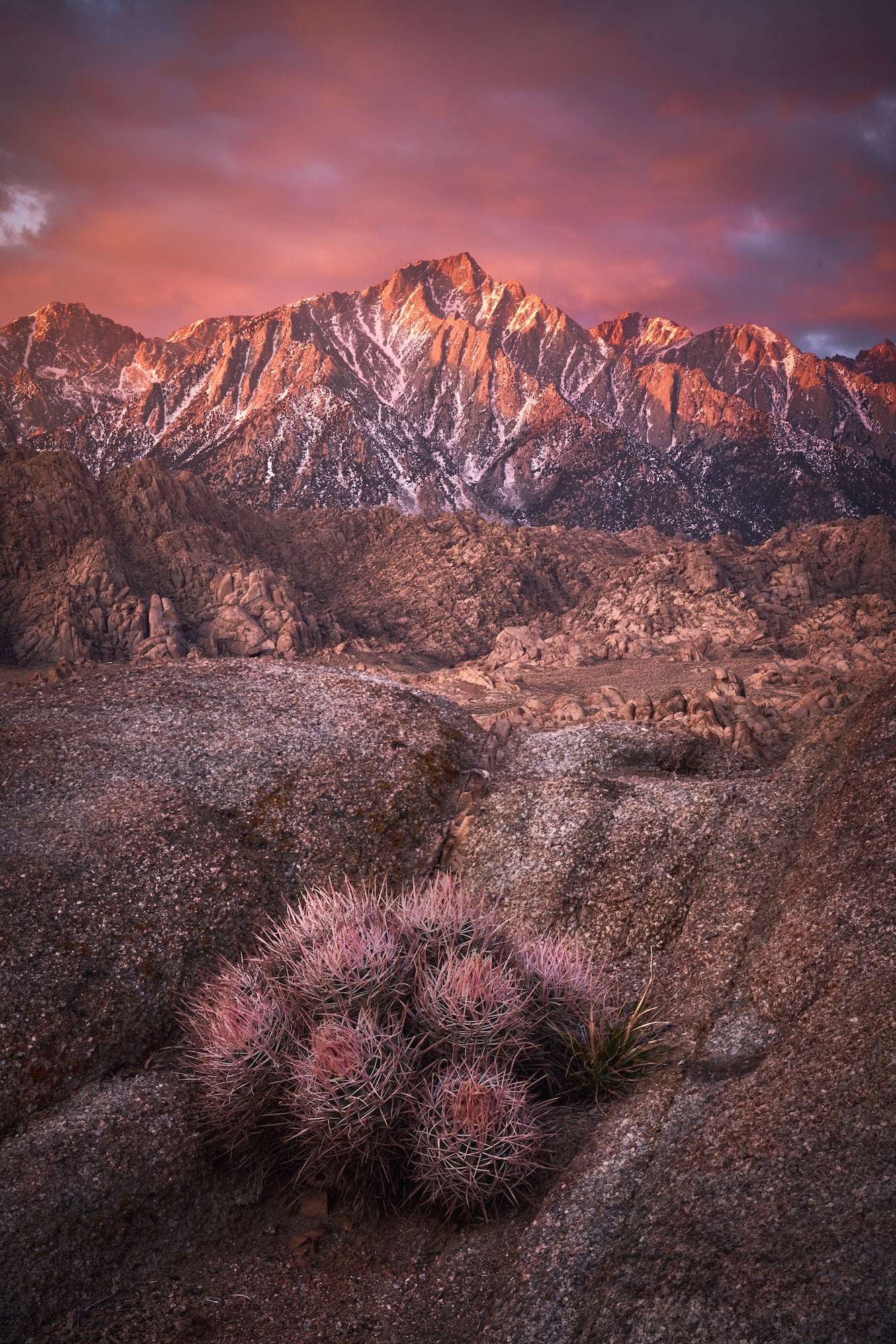 Photo by Jess Santos. Sony α7R IV. Sony 24-70mm f/2.8 G Master. 1/2-sec., f/16, ISO 100
Sony Alpha 7S III: This is of course a newer addition to my bag, but it has quickly become a necessity. I use this camera for video and time-lapse. The video capabilities on this camera are pretty amazing, my favorite part... 4K video at 120 fps, I love it! I also like the small file sizes for stills, obviously compared to my A7RIV, this makes this the perfect time-lapse camera. Then of course the low light capabilities of this camera blow my mind, being able to shoot video and night sky time lapses at a much higher ISO than any other camera is what originally drew me to purchase this camera.
Sony RX0 II: Love taking this handy little camera around, I use it mostly for social media stories as well as a little vlog camera to capture the memories behind the scenes so I never forget them. This little camera has such high-quality glass and it is waterproof and dustproof. I've taken it everywhere, from diving with whale sharks in Mexico to the many sand dune fields in Death Valley, CA.
Lenses
Sony 12-24mm f/2.8 G Master: This has always been my dream lens, and I cannot explain to you all the excitement I had when this lens was finally released. This lens very, very rarely leaves my camera, being able to use the ultra wide 12mm to create uo close and personal, dynamic, blue hour foregrounds and also capture my night sky images without having to change lenses is so great. This lens is super sharp and very surprisingly has very little coma for being such a wide angle.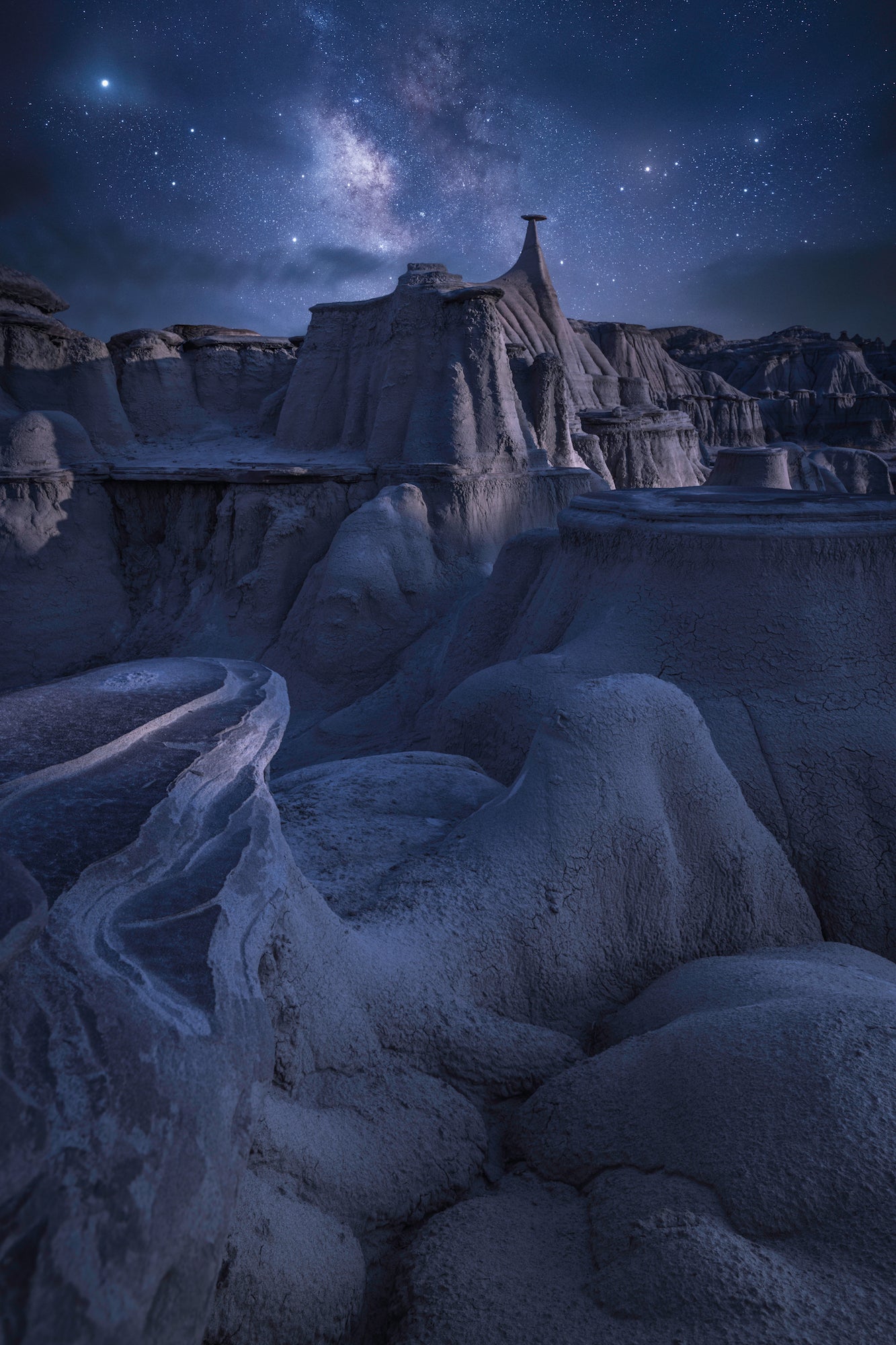 Photo by Jess Santos. Sony α7R IV. Sony 12-24mm f/2.8 G Master. 1/30-sec., f/11, ISO 100
Sony 24-70mm f/2.8 G Master: In the past year or so I have really grown to love this lens. I originally purchased it because I needed a mid range, but didn't often use it (as I was in love with the wide angle). After an Arizona trip in January of 2020, I started using this lens a heck of a lot more. I really enjoyed looking at scenes through a longer focal length than I was accustomed to and now I would say I use this lens about 50/50 with the lens above. Bonus: this is a f/2.8, so I can use it for my astrophotography as well.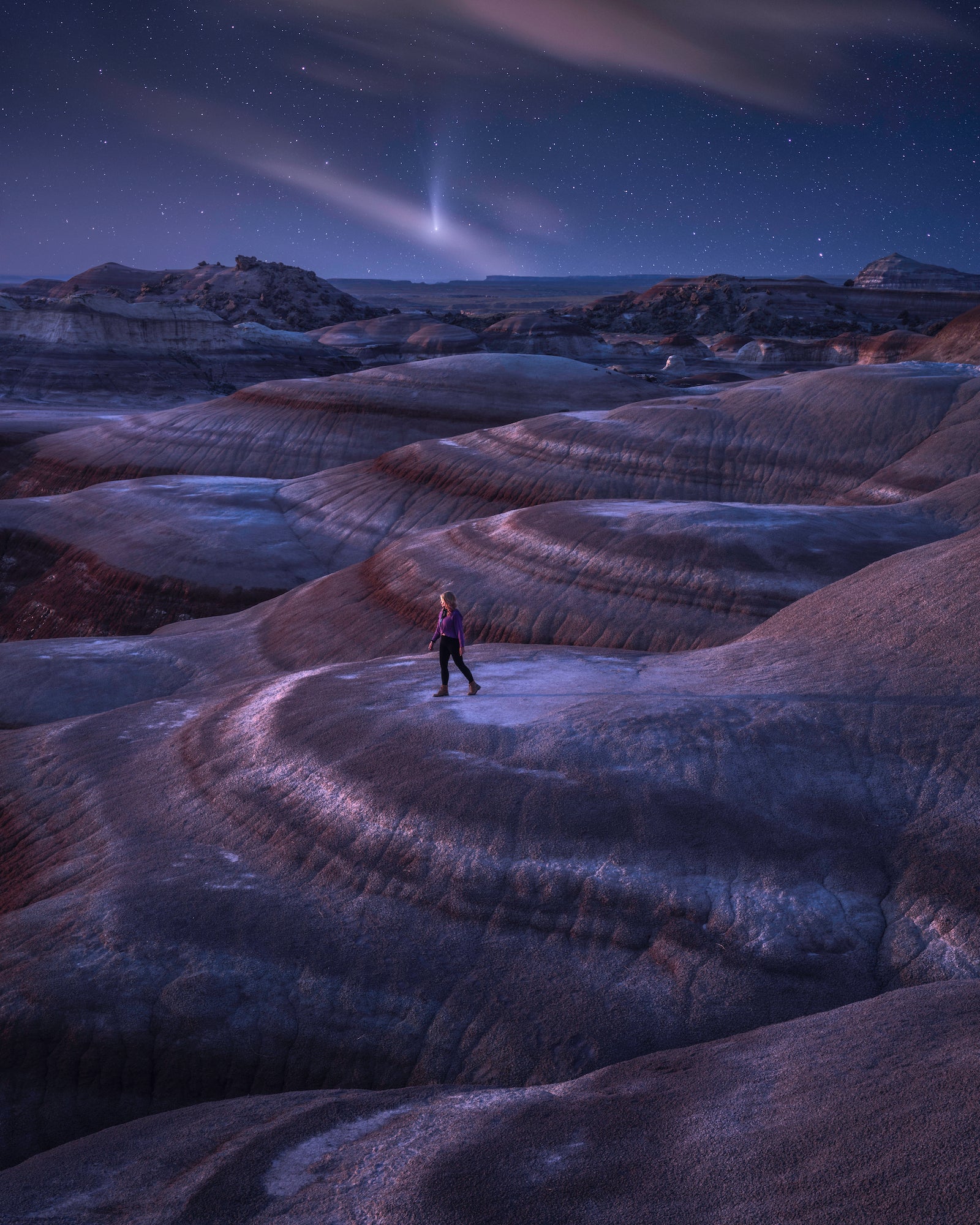 Photo by Jess Santos. Sony α7R IV. Sony 24-70mm f/2.8 G Master. 1/30-sec., f/11, ISO 100
Sony 20mm f/1.8 G & Sony 24mm f/1.4 G Master: I jump back and forth between these two lenses and which I carry in my bag, most times I carry both because I can never decide which to leave home. I mainly use them for video projects because they are both a great focal length and super lightweight, especially when I'm doing some gimbal work. But, I also love these little lenses because they are both amazing astrophotography lenses. Both are super sharp and since I can shoot at f/1.4 or f/1.8 respectively they allow a lot more light in and there shorter shutter speeds.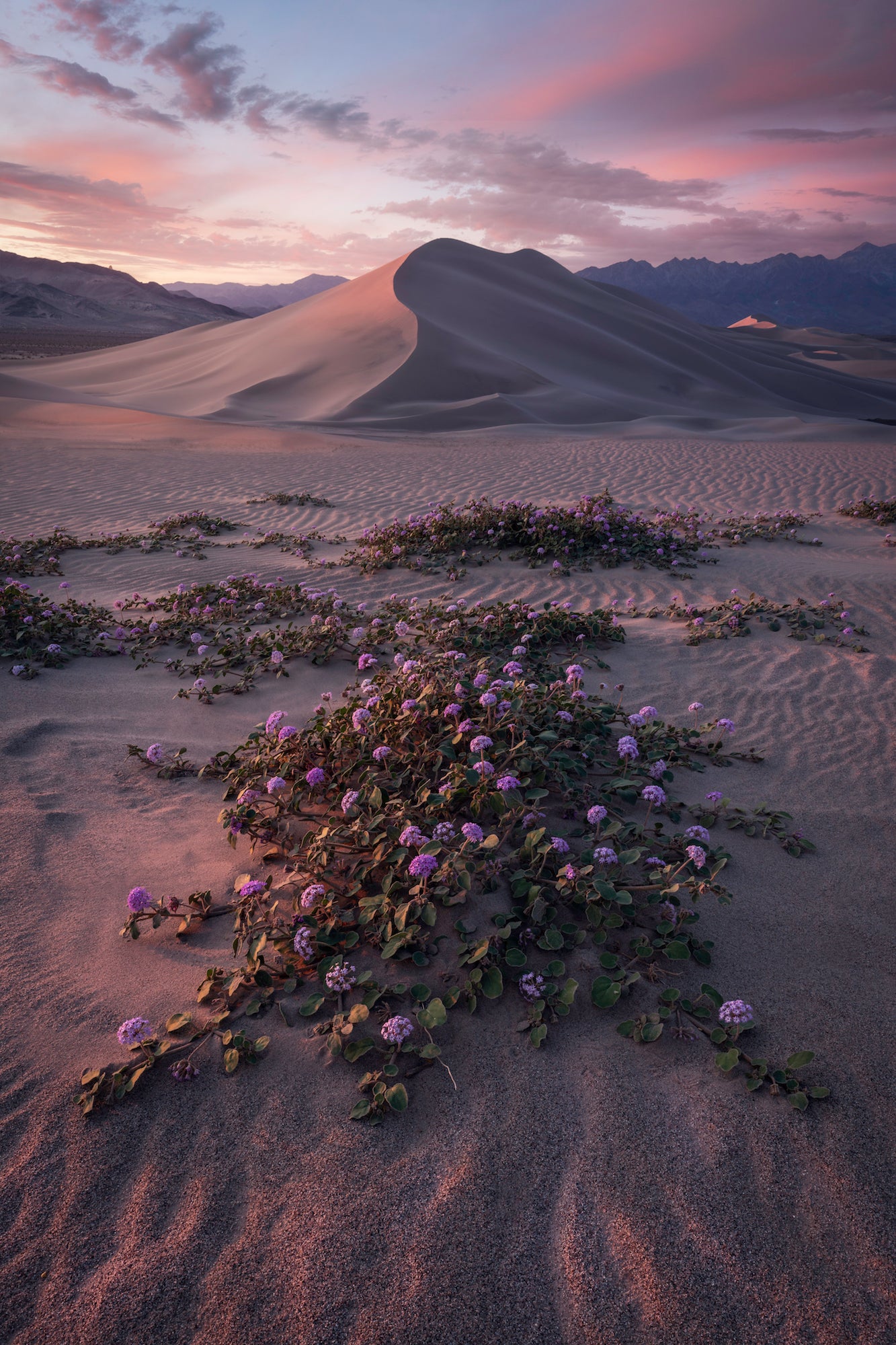 Photo by Jess Santos. Sony α7R IV. Sony 20mm f/1.8 G. 1/10-sec., f/16, ISO 100
Sony 55mm f/1.8: This little beast is so handy. Mostly I use this one for any portraits I take. The 55mm focal length and beautiful bokeh at f/1.8 make this one a go-to for larger grand scenes with a hint of human element or more intimate scenes. Sharp and lightweight, this one is a no-brainer.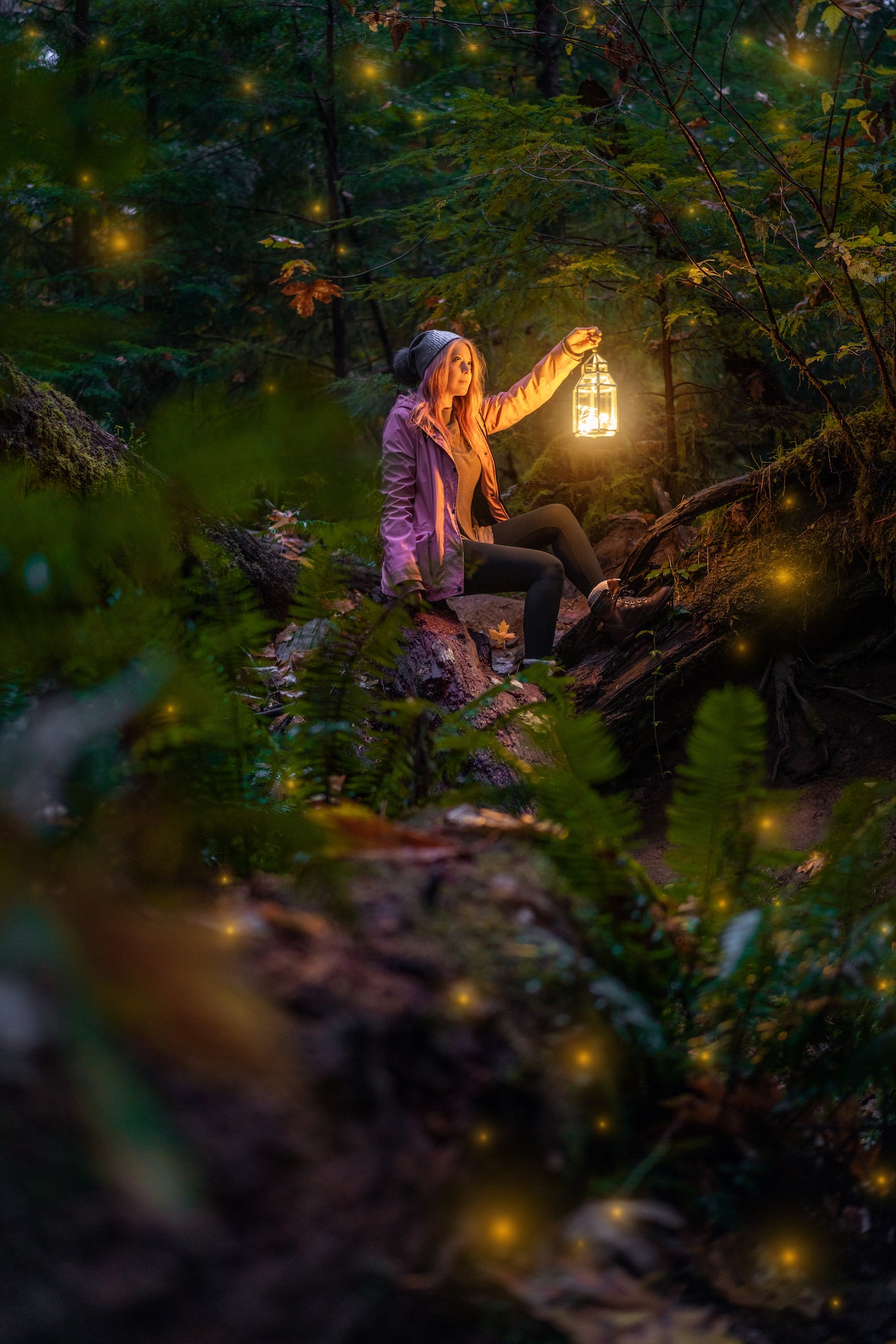 Photo by Jess Santos. Sony α7R II. Sony 55mm f/1.8. 1/3-sec., f/1.8, ISO 1250
Accessories
Sony RMT-P1BT Wireless Remote Commander: This remote is hands down the best remote that I have found for my Sony cameras. Not only is it bluetooth connected (so no need to worry about IR placement) but it also has a pretty decent range and a special little feature. I use this remote mostly for focus stacking. With the camera in manual focus and the lens in automatic focus, I can easily focus on the closest point in the scene and use the "+" step button to quickly change my focus point.
Slik Pro CF734 Legs & 200 DQ Ball Head: My go-to tripod, I have used this tripod for years and it has never done me wrong. It's lightweight enough that I don't mind carrying it on long hikes, but sturdy enough that wind, rain and ocean waves haven't knocked it over yet!
Cokin Evo Filter System: I carry a few filters with me at all times: circle polarizer, ND6 & ND10, Soft Grad 3 Stop and the ClearSky filter. This set covers me for when I get the opportunity to get creative with filters (clouds willing!)
Nanlite LitoLite 5C Mini LED Panel & PavoTube 6C 10"LED Tube: I fell in love with these two little lights, they are super travel friendly, can change to any color or white balance, and they are the perfect low level or bright lighting.
Photopills: I often joke that I live my life by the moon calendar and this handy app helps me find the new moon amongst many, many other things, this app is a necessity for any landscape and astrophotographer.
Unihedron Sky Quality Meter: A past workshop client pulled out this handy little device while out in Death Valley, and I immediately wanted one. It measures the light pollution in any given area and it is handheld. I am always fascinated to know exactly how dark the skies are when photographing the stars.

Sony SRS-XB01 Speaker: A bluetooth speaker for when I am alone under the stars for hours I have a little music to listen to.
Headlamp: For when I am not walking by star light.
Solar Wireless Phone Charger: A solar wireless phone charger to keep my phone charged.
5-Hour Energy: Because I always welcome the caffeine boost.