Zabrina Deng is a Sony Artisan of Imagery and the soul of JeZa Photography. Based in California, Deng travels the world to shoot wedding, engagement & portrait photography. She's been featured in a number of wedding-related publications and has earned many professional awards for her work. We wanted to learn more about the Sony Alpha mirrorless cameras and lenses she uses for all things wedding-related, so we caught up with her to see what's in her bag and why:
The cameras & lenses international wedding photographer Zabrina Deng uses to keep up with the fast pace of once-in-a-lifetime wedding shoots.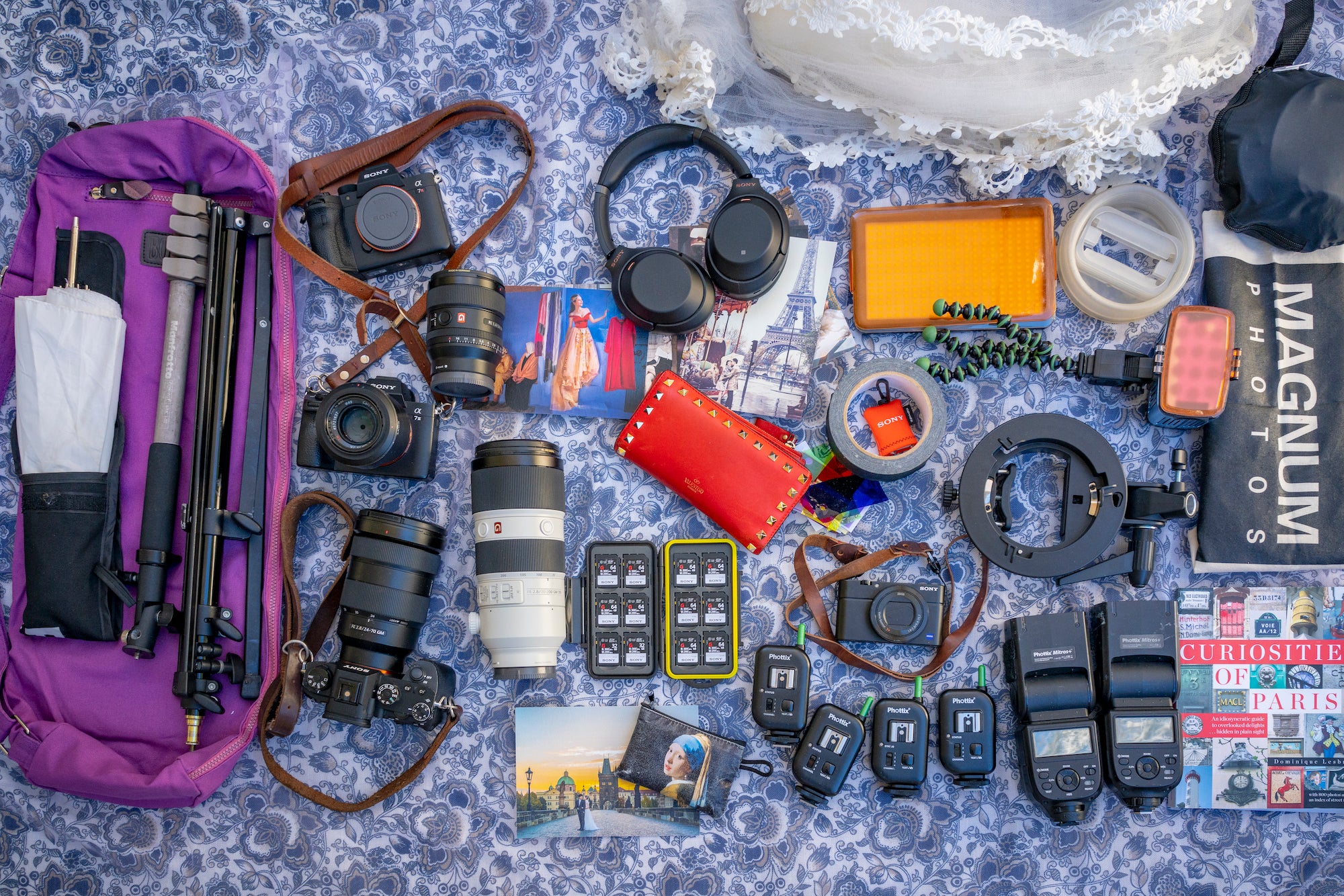 Cameras
Sony α9: International pre-wedding/engagement shoots are very fast-paced. They involve moving locations, switching wardrobes, changing hair and makeup, and chasing light all at the same time. Because of this, I need a fast camera and a versatile lens to catch those decisive moments, like the wind blowing the bride's veil or dress. This is a case where I'll shoot mostly with the Sony α9 and Sony 24-70mm f/2.8 G Master. I also use the α9 for wedding day photography since it is mostly photojournalistic in nature and can be a stressful environment.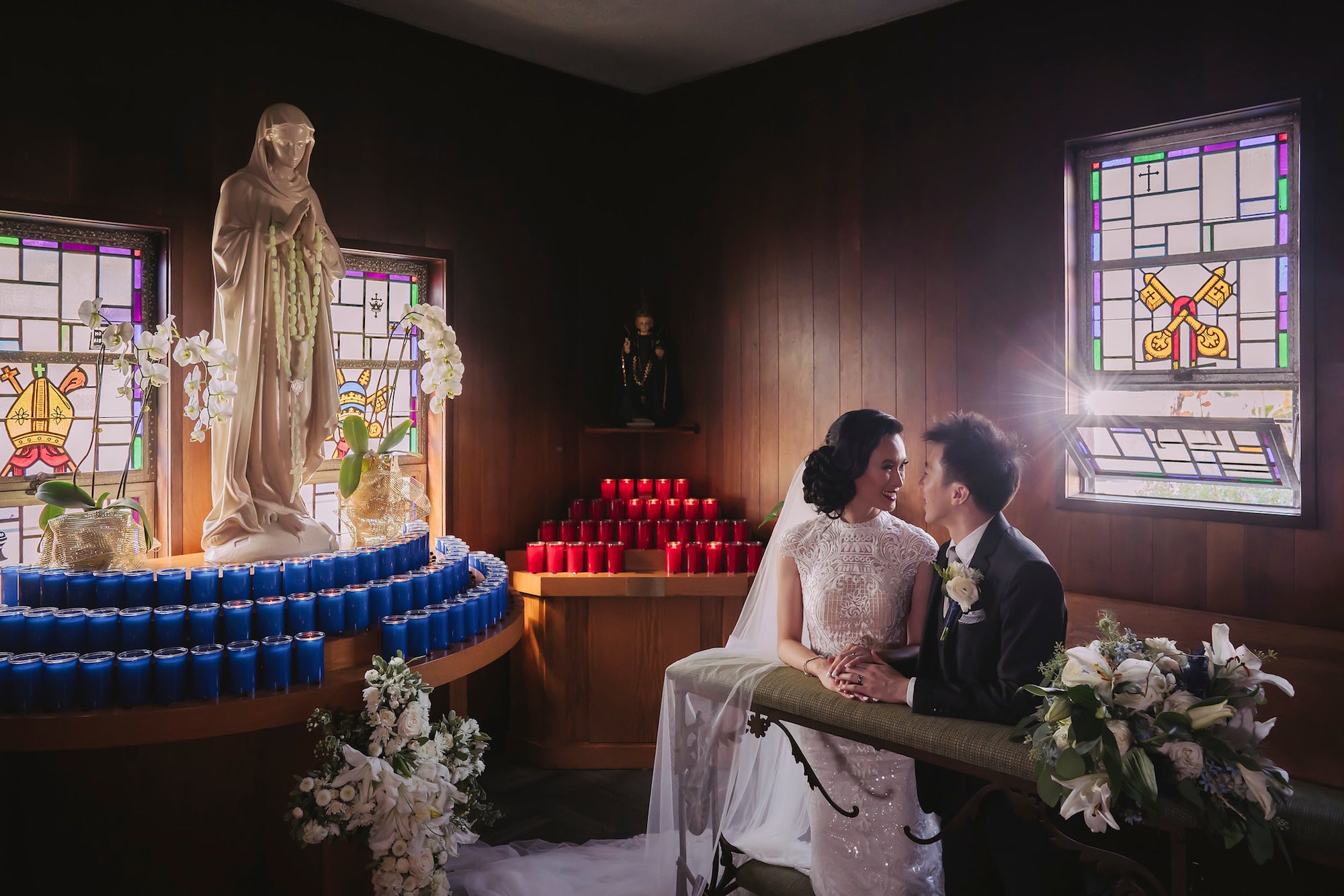 Sony α9. Sony 24mm f/1.4. 1/125-sec., f/4 ISO 2000
Sony α7 III: I use the α7 III as my second camera body for engagement shoots and weddings. It's an amazing quality camera that gives me large enough files for wedding work. Depending on the environment and what part of the wedding we're on will determine which lens I have fixed to this camera.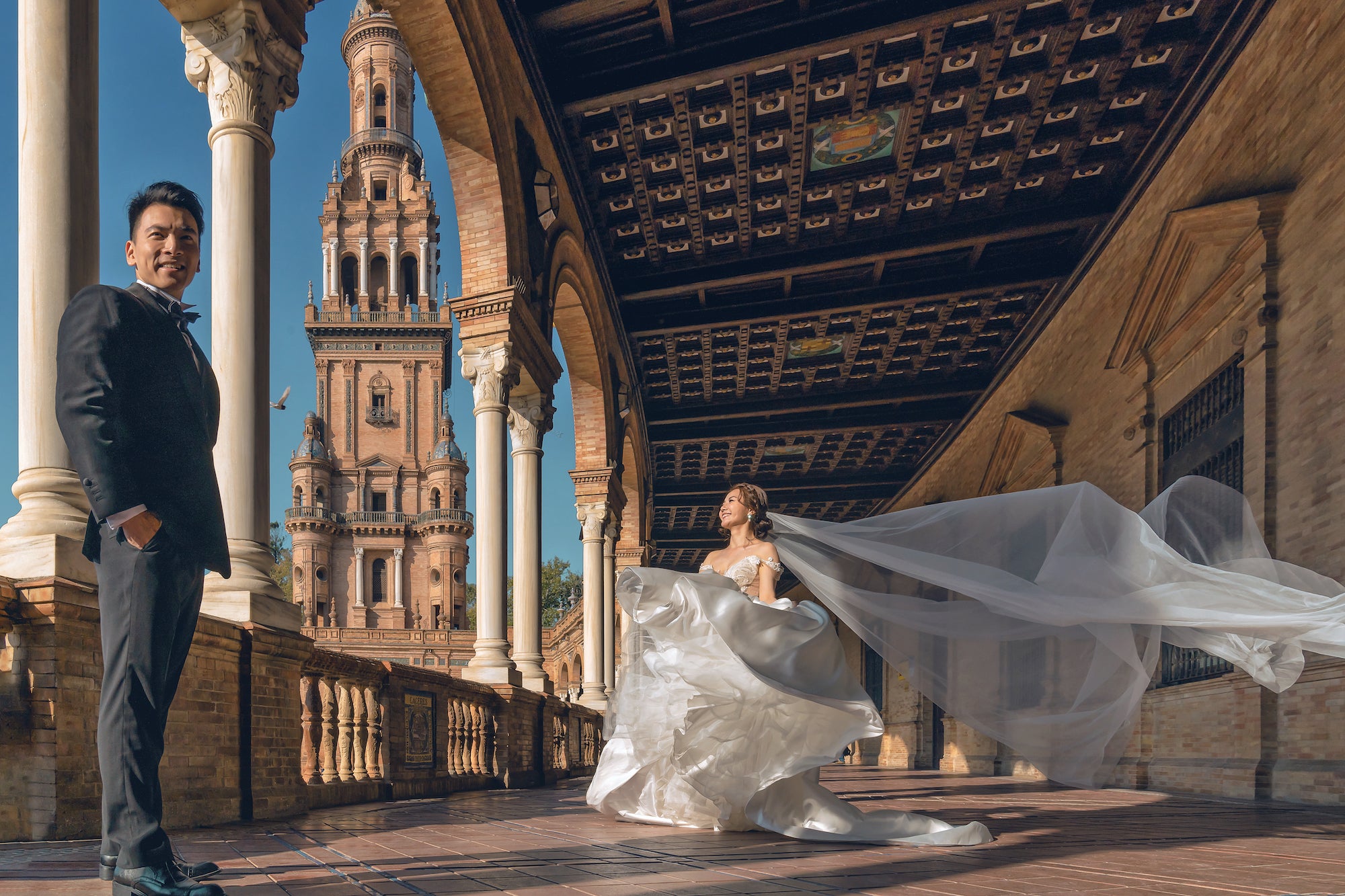 Sony α7 III. Sony 24-70mm f/2.8 G Master. 1/500-sec., f/13, ISO 100
Sony α7R IV: In the past I've had the Sony α7R and α7R II, and now I've finally just upgraded to the α7R IV. If I'm shooting photos for editorial work, I'll use the α7R IV because of its large megapixels that work nicely for printing purposes. Since it's brand new I don't have any sample images to show, but I know that it will soon be my new go-to camera.
Sony RX100 IV: I use this camera when I'm on the road for location scouting, or traveling. It's ultra compact, takes awesome low light photos with its f/1.8 aperture as well as 4K videos. I use the camera a lot when I'm not shooting my clients, but during my off days to explore my surroundings, find interesting new places, as well as practice framing by taking my own selfie, haha!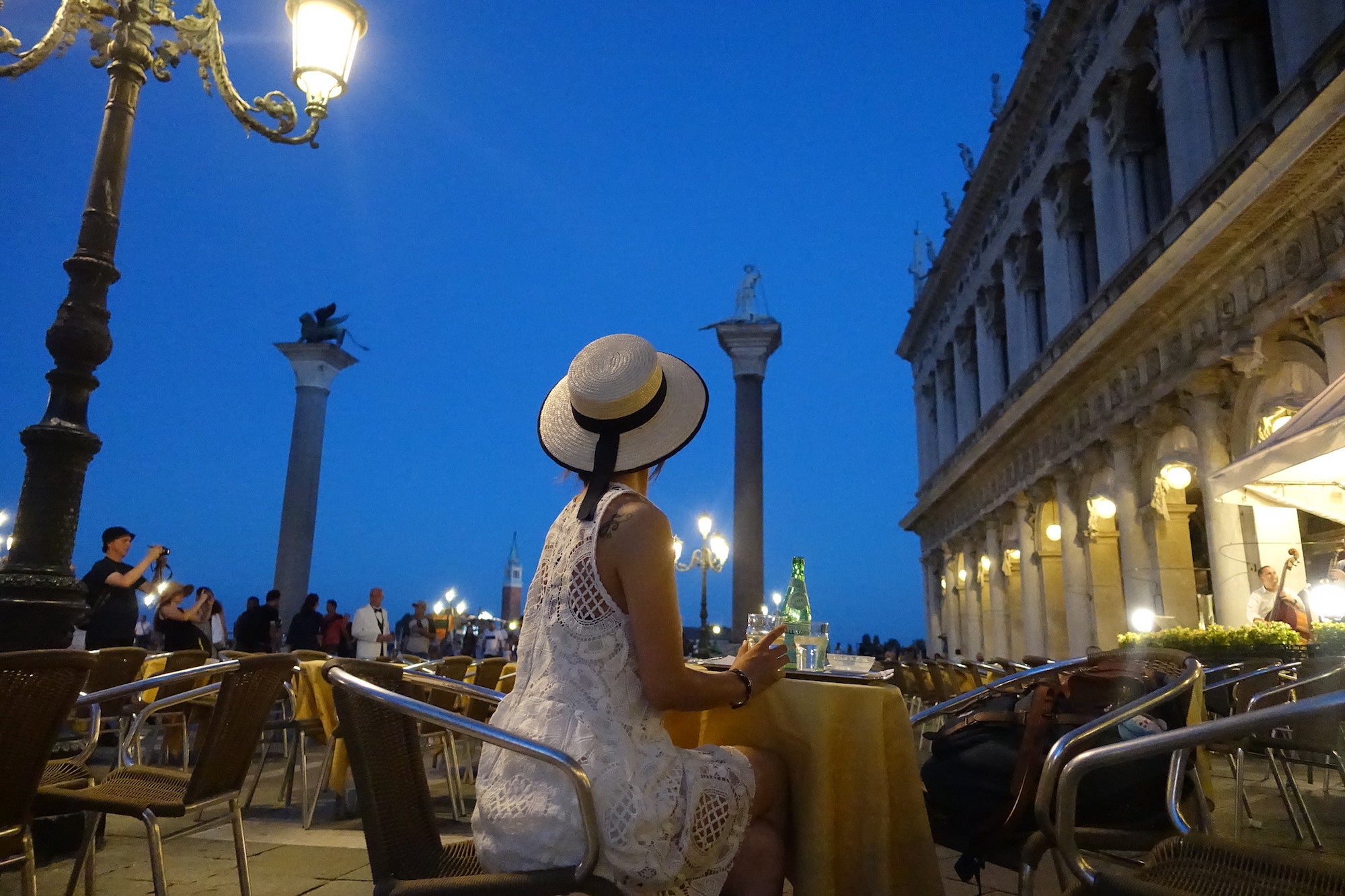 Sony RX100 IV. 1/160-sec., ISO 6400
Lenses
Sony 24-70mm f/2.8 G Master: This is mostly my go-to lens and what you'll find attached to my Sony α9 most of the time. It's versatile and works fast with the α9 to keep up with an engagement shoot and capture all of the important moments of a wedding.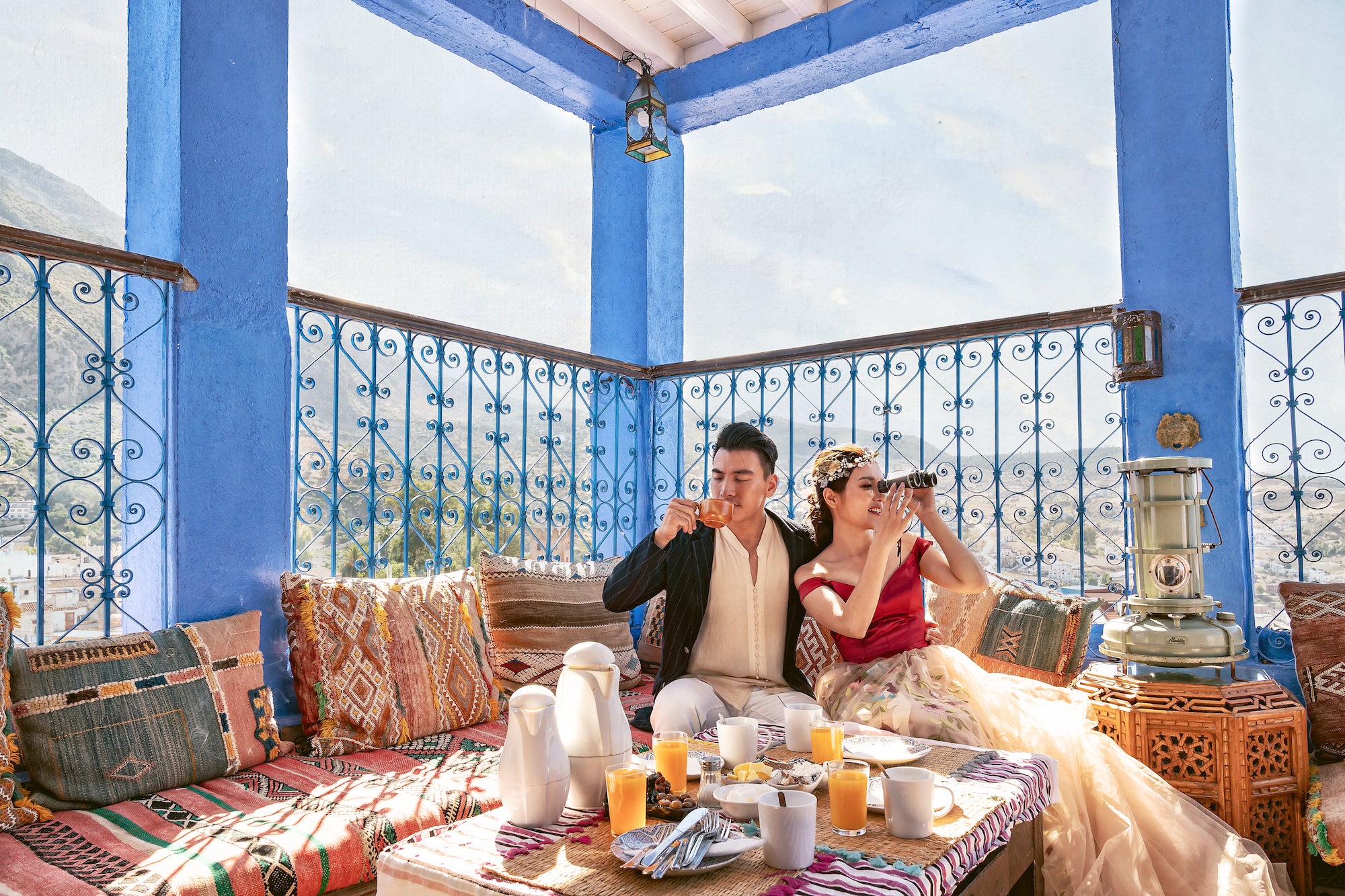 Sony α9. Sony 24-70mm f/2.8 G Master. 1/160-sec., f/9, ISO 320
Sony 55mm f/1.8: This is my second most-used lens and I typically have it attached to my Sony α7 III while I'm doing an engagement shoot or wedding. It's super sharp and works great for getting portrait shots of the couple.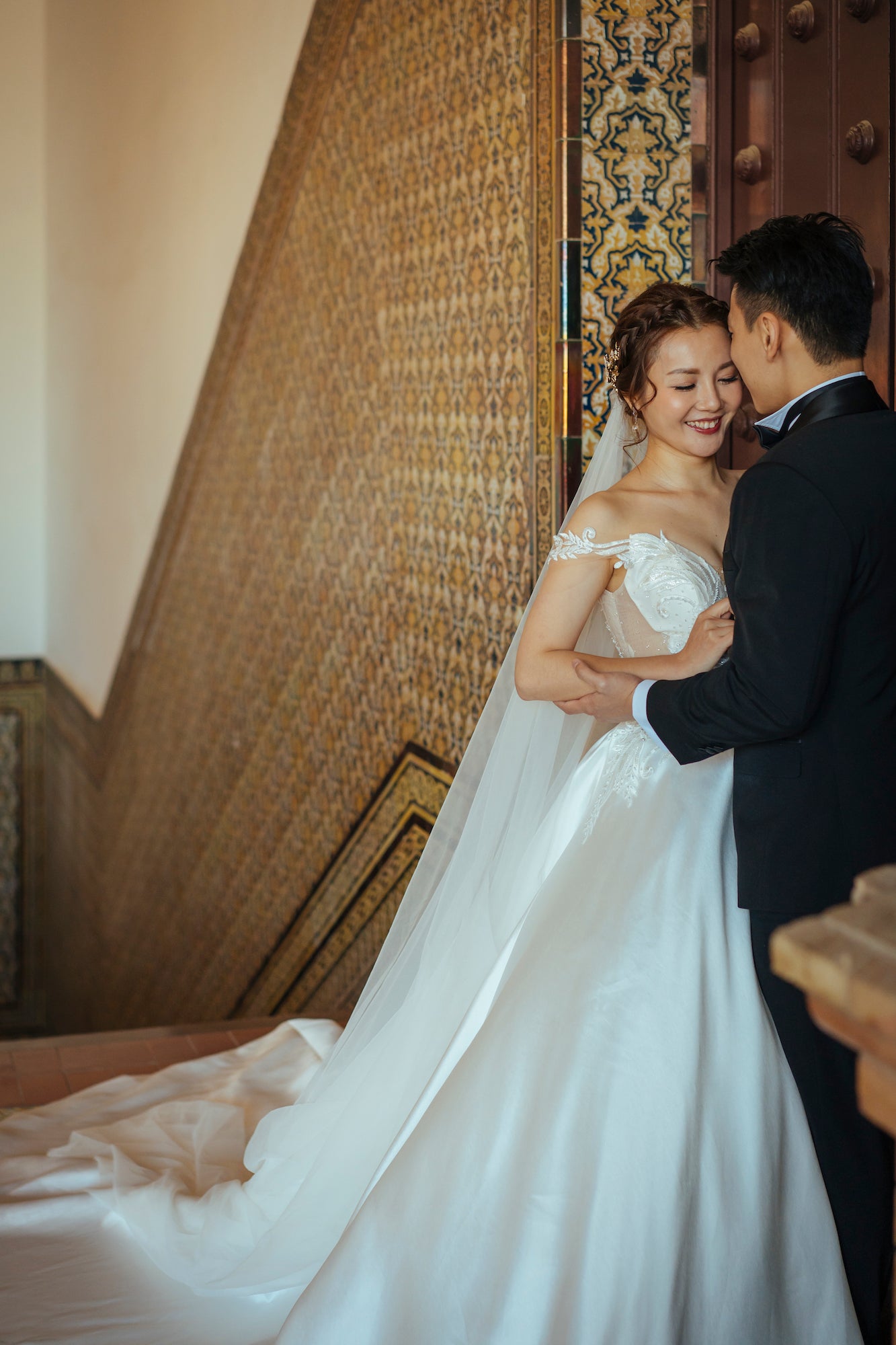 Sony α9. Sony 55mm f/1.8. 1/400-sec., f/2.8, ISO 640
Sony 24mm f/1.4 G Master: During the wedding reception or when everyone is getting ready before the ceremony, I'll swap out the 24-70mm and have this lens attached to my Sony α9. It's great for low light situations because it allows more light to be absorbed when shooting. During these times I can also roam freely around the venue, so I'll just let go of the auto zoom and zoom with my feet.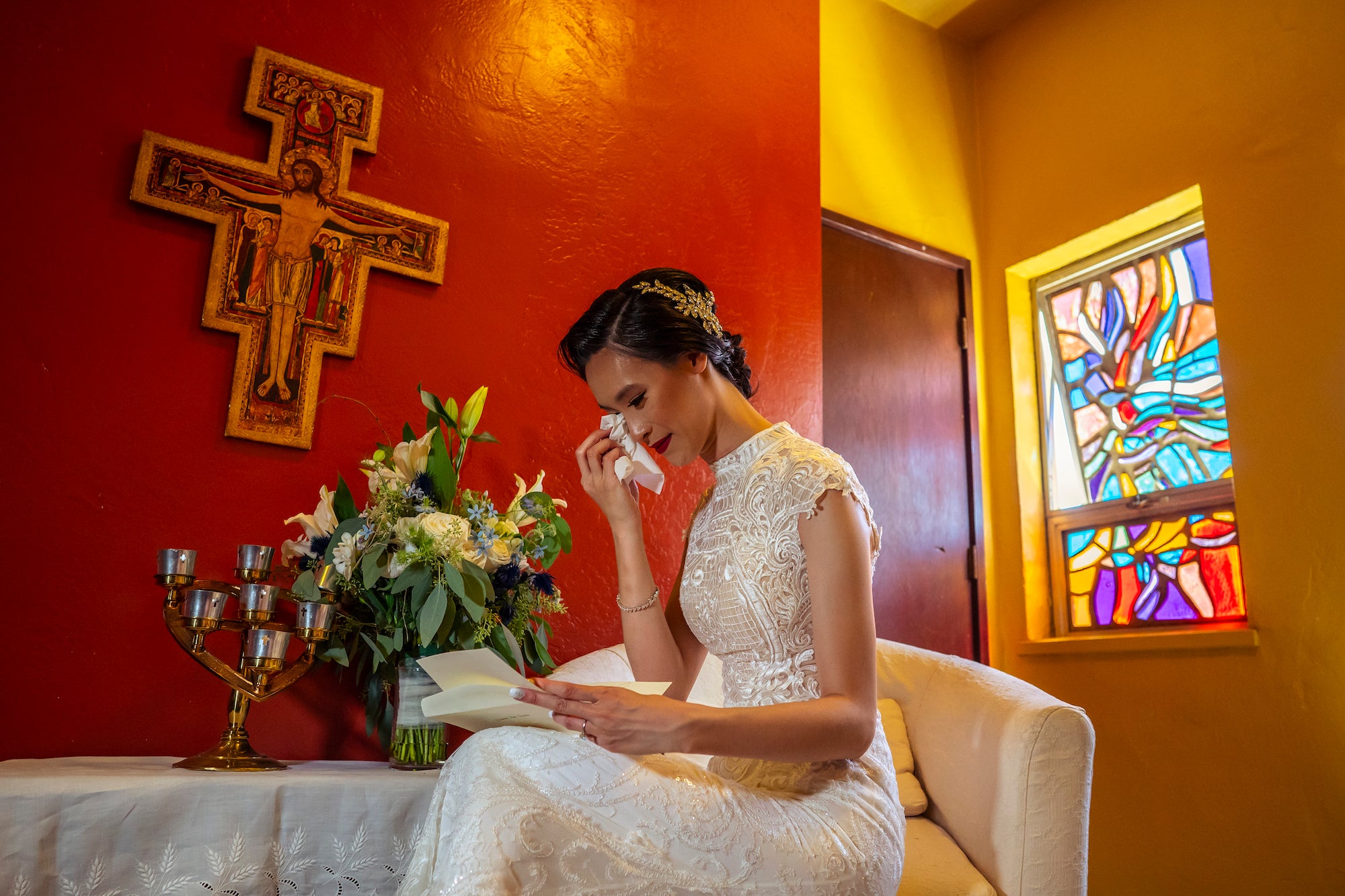 Sony α9. Sony 24mm f/1.4 G Master. 1/160-sec., f/3.5, ISO 1600
Sony 70-200mm f/2.8 G Master: If I'm shooting in a larger space on wedding day, I'll mount the 70-200mm f/2.8 to my Sony α7 III. It's incredibly sharp and has beautiful bokeh.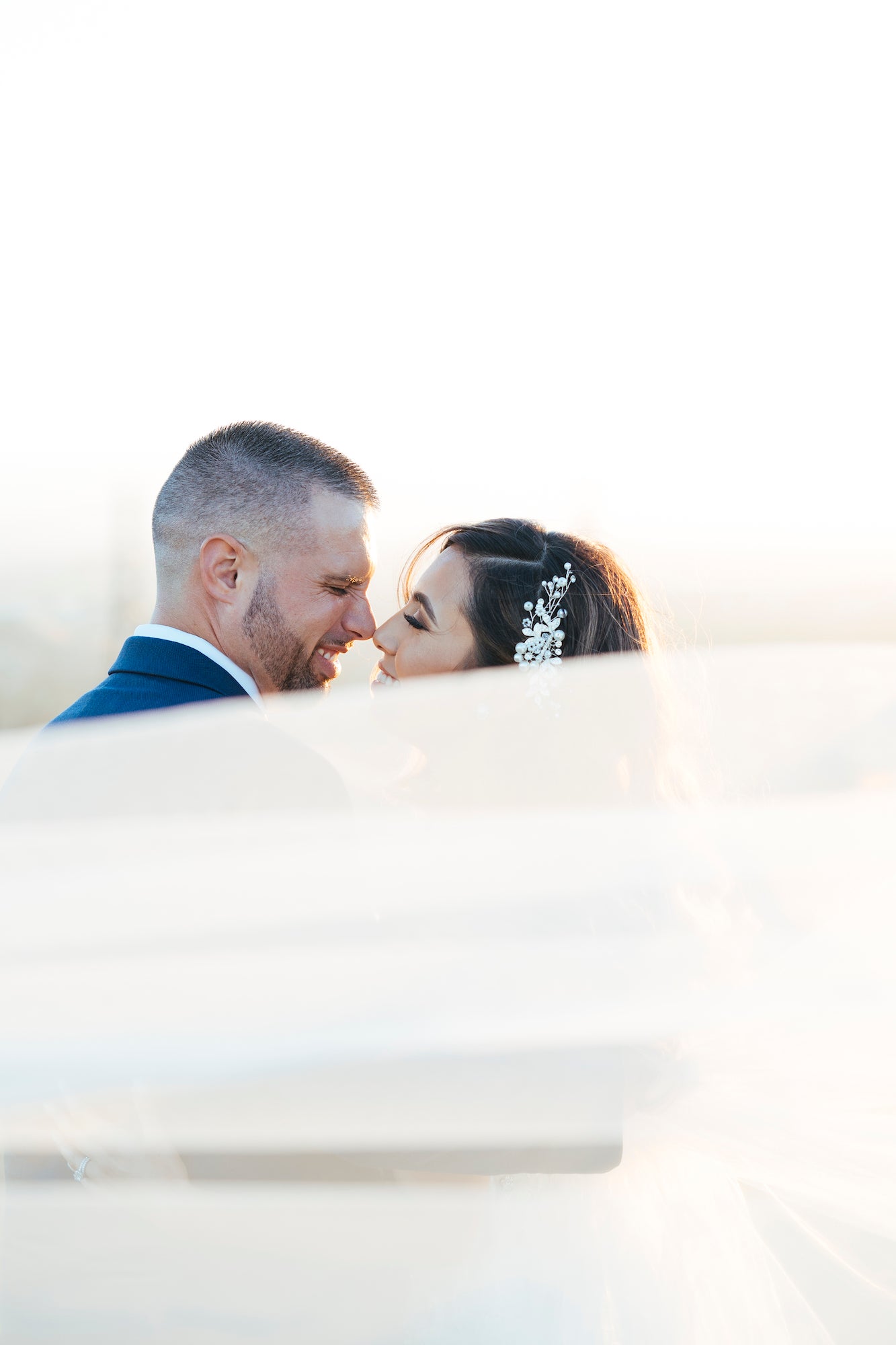 Sony α7 III. Sony 70-200mm f/2.8 G Master. 1/200-sec., f/3.5, ISO 320
Lighting Accessories
These are the items that I bring for both international and local engagement/wedding shoots. For local shoots I might throw in an extra light stand or extra speed lights. I love to use the combo of LED lights + Speedlights. I work with an assistant a lot, so they can hold the monopod with a mounted speed light and shoot-thru umbrella or softbox. I like to be mobile and fluid while I shoot and these all allow me to do so.
Shoot-Thru Umbrella
Monopod
Light Stand
Yoga Mat Bag (To Hold Light Stands)
Phottix Wireless Flash Triggers/Receivers
Gary Fong Collapsible Light Sphere for Speedlight
LED Light With Joby GorillaPod
LED Panel, Softbox Mount For Speedlight
Phottix Speedlight
Mini Collapsible Softbox


Other Accessories
Magnum Photo Bag: This bookbag reminds me of the work of the elite Magnum photographers group. This bag also works as my purse, but more importantly as a way to keep extra lighting accessories (LED, Speedlights, triggers/receivers) when I'm out in the field shooting. I like the fact it does not look like a camera bag at all and it makes my gear easily-accessible. The rest of the gear goes into my gear suitcase and my assistant will watch over my bag while I shoot.
Sony G Series Memory Cards: Excellent cards for storing my files.
Sony Lens Cleaning Cloth: To keep my lenses clean through a day of shooting.
Sony WH-1000X M3 Headphones: For my sanity to cancel all the outside noise on the plane, so I can sleep with jazz music on.
Gaffer Tape: Always good to have with me and incredibly useful in many situations.
WHCC's Fine Art Paper Postcards: My photos are printed on these cards and I use them as my business cards/portfolio whenever I meet potential clients.
Girl With The Pearl Earring Pouch & Valentino Wallet : To keep credit cards, frequent flyer cards, cash/small change for the airport.
Curiosities of Paris by Dominique Lesbros: Paris je t'aime!! I am in love with the city, it never gets old – even in my tenth year returning to the city. I am bringing this book along with me to read on this trip because I would like to understand Paris like the locals do, discover some of the the hidden neighborhood, what specific architecture means to its people, and hopefully to surpass the tourists faux pas.