I am a fine art B&W photographer specializing in long exposure. By long exposure, I mean that I frequently have exposures that are several minutes long. Of course each project is different and requires specific equipment, but the following represents my usual long-exposure gear. [Editor's note: Thibault Roland will be teaching a long-exposure workshop at Kando Trip 2.0 in May 2018 in Monterey.]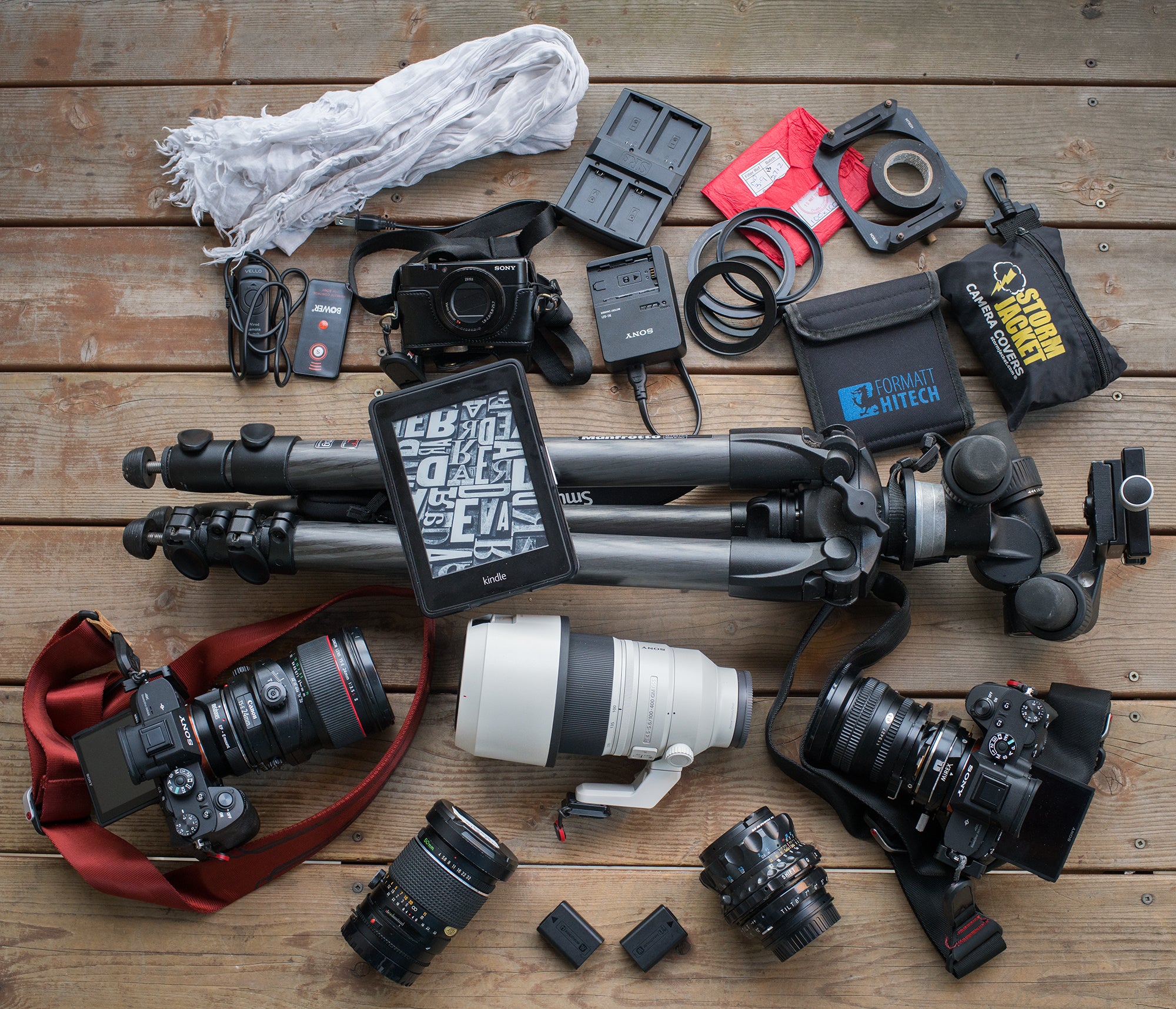 Cameras
Sony α7R III: This is my workhorse and go-to camera for most occasions. It has amazing image quality, high resolution and low noise—all qualities required for shooting long exposures. The α7R III is a camera that also allows me to shoot all kinds of subjects if the occasion presents itself.
Sony α7R II: I had my α7R II converted to infrared by Precision Camera. A wonderful camera in itself, the α7R II opens a whole new world of possibilities when converted to IR. Tree foliage becomes bright, the ocean dark, and people stand out more. Shooting in IR allows me to transform my subjects.
Sony RX100 IV: I use this camera for behind the scenes images and videos. It's also the camera that I always carry with me, even when I leave the rest of the gear behind.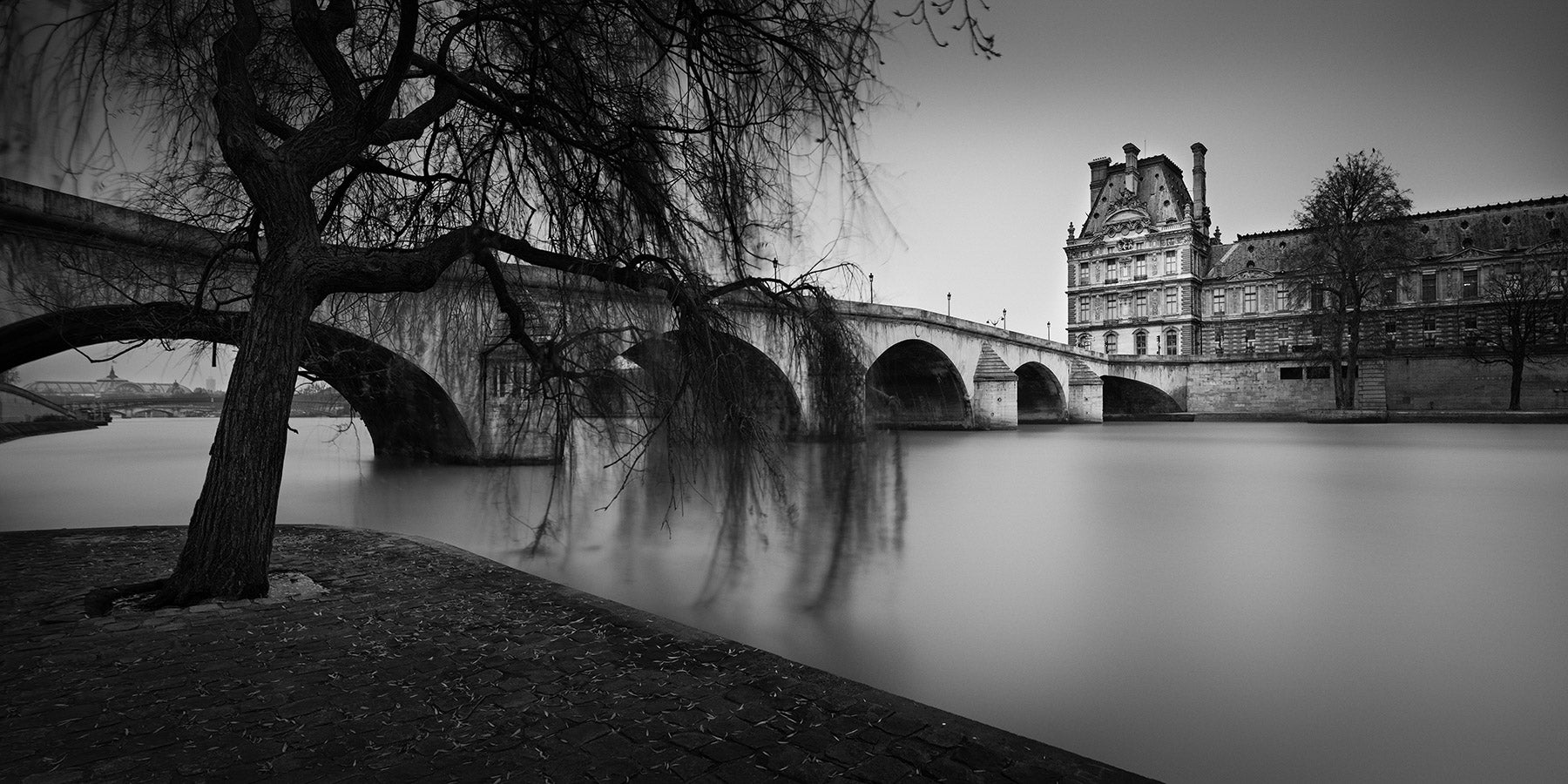 Lenses
Sony FE 100-400mm f/4.5-5.6 G Master OSS: This is an amazing lens with superb image quality and razor sharp details. It's ideal when I need long focal lengths and it's heavy enough that I'm not concerned about vibrations while shooting exposures for minutes at a time.
Canon TS-E 24mm f/3.5L II Tilt-Shift: The Sony mirrorless system is amazing in that it allows users to find the best of all worlds in terms of lenses. Tilt-shift lenses are highly specialized and Sony doesn't currently make one, so I use several lenses, many of them from film-era cameras, made by different manufacturers. This wide angle, tilt-shift lens is useful for landscape, seascape and architectural subjects.
Mamiya 645 35mm f/3.5, Mamiya 645 50mm f/4, Hartblei 80mm f/2.8 Tilt-Shift "Super Rotator": As I mentioned I take advantage of being able to mount just about any lens on my Sony mirrorless cameras. These three medium format lenses offer large image circles and let me use the full range of the tilt and shift while still using the entire full-frame sensor in my α7R III or α7R II.
Accessories
Formatt-Hitech Neutral Density filters, adapter rings & filter holder: To shoot long exposure in broad daylight one needs to dramatically reduce the amount of light getting to the sensor. That's what these filters are for. I favor Formatt-Hitech filters because they are very dense so I don't have to stack multiple filters which is convenient and reduces the chances for scratches on my optics (and subsequent diffraction and image artifacts).
Manfrotto MT057C3 tripod & Manfrotto 405 geared head: A work horse combination that I use with heavy lenses such as the 100-400mm G Master. With smaller lenses I often use a lighter geared head/tripod combination also from Manfrotto.
Wired and remote shutter control: This is required to start and stop my exposures. I almost only use the remote control, unless I'm shooting with the IR converted camera which I don't want to illuminate with an artificial source of light (the remote itself) and then the wired one comes in handy.
Batteries and charger: I can sometimes go through a couple batteries a day while shooting long exposure so I bring spares and a charger on multi-day-day trips and projects.
Amazon Kindle: One of my best friends while waiting for a loooooong exposure (or series of them) to be done. When I'm not simply enjoying the view or quiet of the scene that I'm shooting, I'll be reading it or an actual book printed on real paper.
Storm Jacket and scarf: To ensure that I don't have any light leaks around the lens and adapter mounts, I wrap these pieces of cloth around the camera and lens. That protects from stray light and they're great to have when the weather turns nasty.