Flower and macro photography are the most joy-­inducing subjects for me to shoot. It's very therapeutic to spend time among the flowers and bees (at Kando Trip 2.0 in May, Jensen will be leading a special workshop on Macro Therapy). The whole world slows down and my creativity is fed being surrounded by the faint hum of wings and the rustle of the wind through petals and leaves. When I'm headed out to shoot small worlds in a flower field, this is the equipment I bring.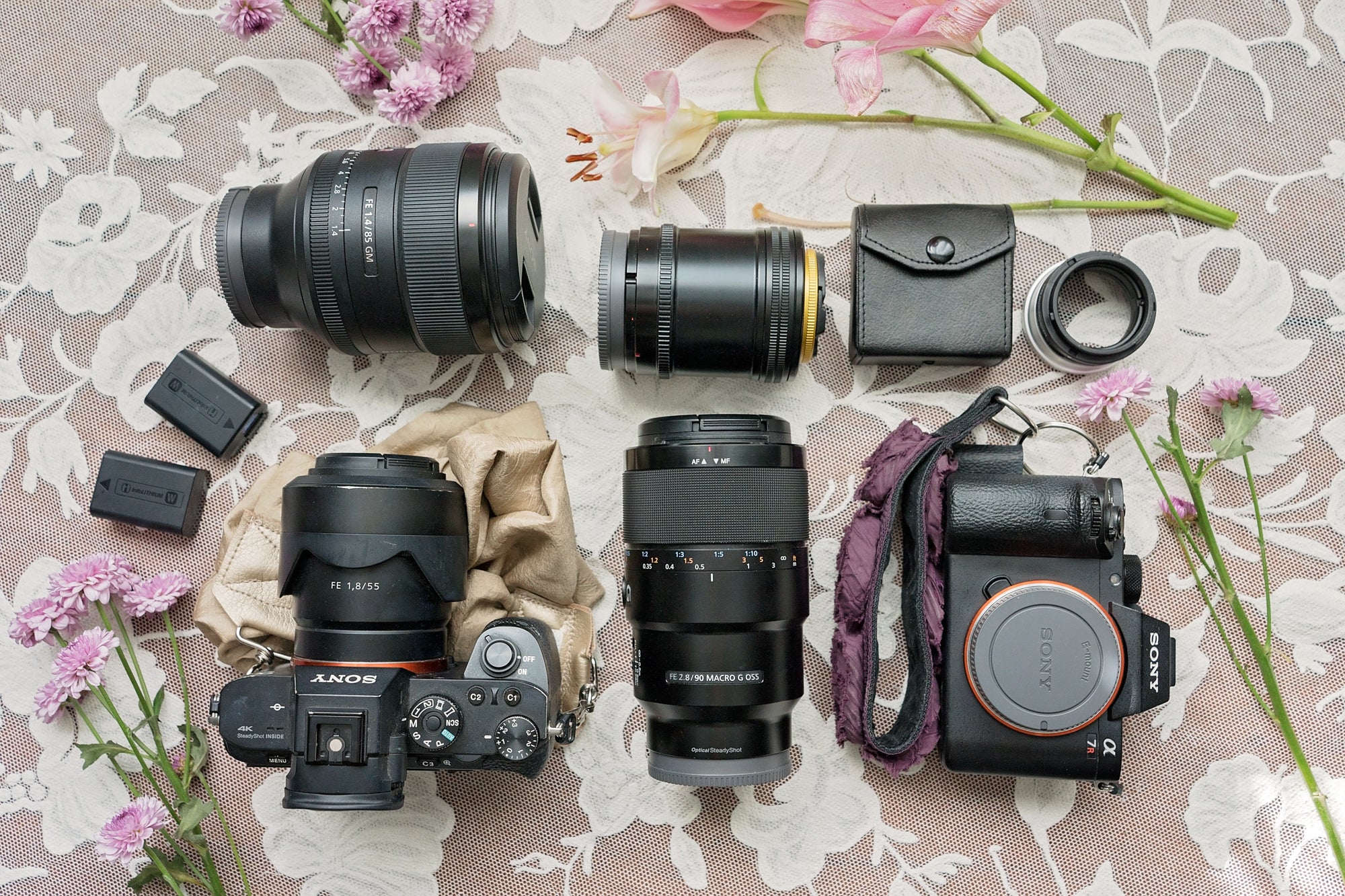 Cameras
α7R II: This camera gives me all the resolution I could ever want in an image. This is my go­to choice for the times when small details matter.
α7S II: Sometimes, the light drops or I want to shoot after sunset. The α7S II gives me all the light-gathering power I need when shooting with natural light. It's not uncommon for me to shoot higher than 10,000 ISO, and this camera makes that possible.
α9: (not shown): I call the α9 my tracking camera. It's amazing for following butterflies and bees in flight, while creating amazing-looking files. It's also wonderful for any wildlife in motion.
Lenses
Sony FE 90mm f/2.8 Macro G OSS: This lens is my workhorse. I never leave home without it! When details matter, this lens delivers in a way that I have not experienced with any other macro lens. It also rocks portraits.
Sony FE 85mm f/1.4 G Master: I call this lens my 'dress up' lens because the images are creamy and it renders light in such a lovely way. This lens has the most amazing bokeh! It isn't generally used for macro applications, but it's well worth a place in my bag for the times I want to create a really dreamy image.
Sony 55mm 1.8: This compact lens is lightweight and crazy sharp and it's also very fast at f/1.8. It also has beautiful color rendition for spring flowers when I'm not trying to make a super-tight macro shot.
Accessories
Lensbaby Twist 60 with Macro Converters and Filters: This lens and macro attachments gives a unique, and often unexpected, flare to my macro images. When paired with the focus peaking in my Sony bodies, it makes it easy to create dramatic macro images.
Spare batteries: Extra batteries are a must in my bag! I often forget to check my battery life, so I tuck a couple full batteries in my pocket, just in case.
Lace tablecloths: My favorite way to diffuse light is by using vintage tablecloths. They can add a smooth or a dappled look to the light, while diffusing harshness. They also make wonderful backdrops for cut flowers.