My name is Temi Coker (@temi.coker) and I am a Visual Artist/Photographer and a member of the Alpha Imaging Collective based in Dallas, Texas. I love taking a creative approach in merging photography and design together. I get my inspiration from my African cultural upbringing and put it into my work. I'm an advocate for fostering creativity and expression in the African American community through photography and design. My goal is to help people tell and share their stories through different digital mediums. I shoot with Sony Alpha mirrorless cameras and I was one of the seven Adobe Creative Residents for the 2018/2019 cohort. I co-run Coker Studio, a multi disciplinary studio specializing in art direction, photography and graphic design, with my wife Afritina Coker.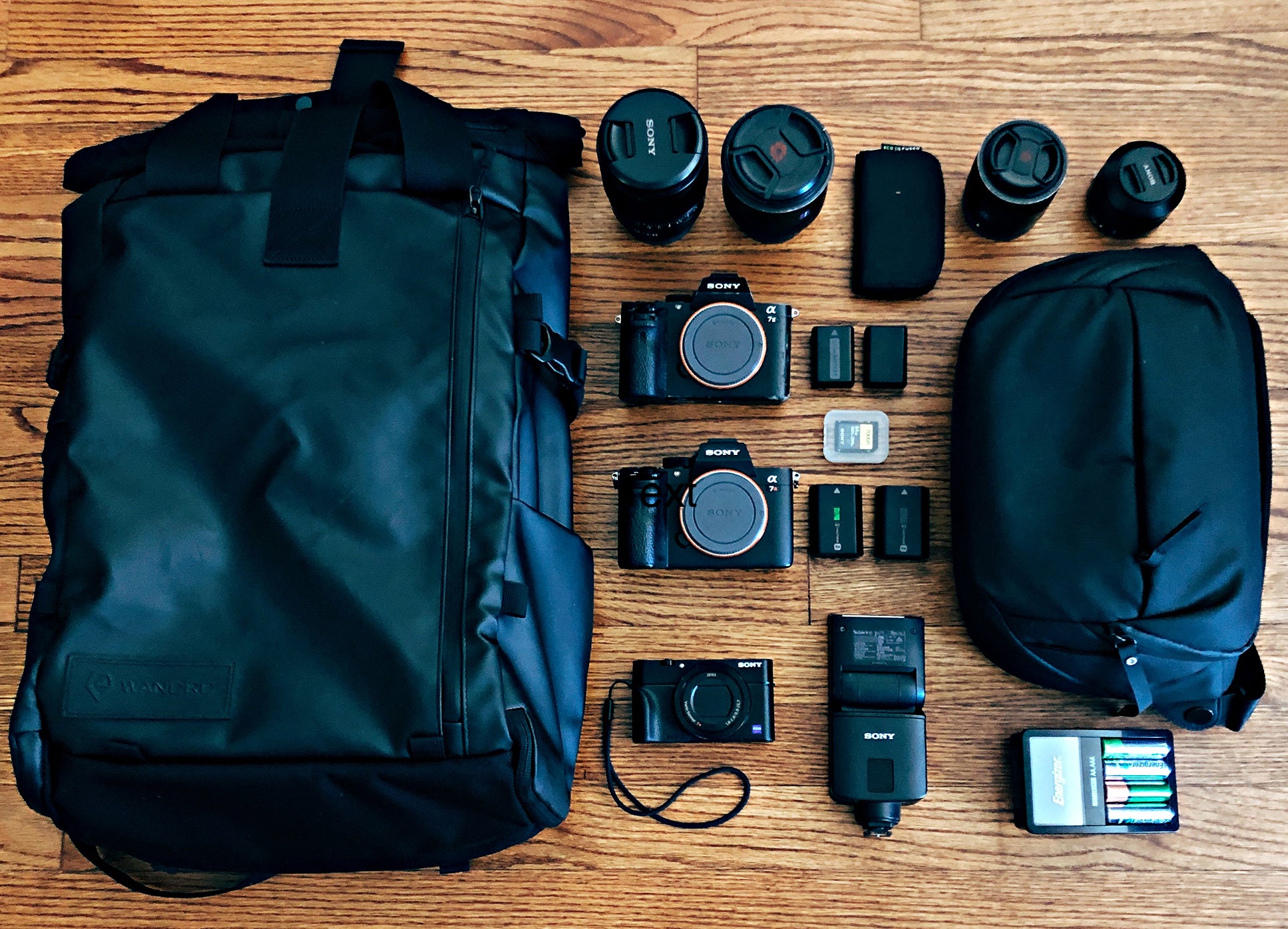 Cameras
Sony α7R III: I tend to bring out the α7R III whenever I have big client work because of the megapixels. My wife, Afritina Coker, owns an α7 II and sometimes I use it when I need a second body. The α7R III is very fast with AF and the Burst Speed is ridiculous. The file size is about 45-48MB per photo, and the quality you get from it is insane! I remember when I first rented the α7R III, I was blown away by the EVF quality and the way it rendered my photos and its high dynamic range.
The photo below was captured with the α7R III and the Sony 35mm f/1.4. I did this photoshoot with my wife. She helped with set design and creative direction. I came to the shoot ready and I brought my α7R III & 35mm f/1.4 to capture the emotion while still being close enough to get a shot of the model from the waist up.
Sony α7 II: I use the α7II whenever I'm shooting work isn't commercial. Sometimes the α7R III can be overkill for some day to day shooting so this is helpful to use and still powerful.
The photo below was taken with the α7II and the 55mm f/1.8 lens and this was probably one of my favorite shoots ever. I wanted to document Nigerian - American in their traditional attire. My α7 II did a good job rendering the vibrant colors and dynamic range.
RX100 IV - I use this camera for Vlogging and whenever I don't feel like bringing my big camera. I love portraits and recording videos or interactions I have, so this is very good to have handy. It's so small it can fit my pocket.
Lenses
Sony 35mm f/1.4 G: For me, the 35 1.4 is one of the best portrait lens out there. It's like in-between a wide and portrait lens. I love it cause it's not too wide and not too close. I get to capture the models body and emotion and have enough space for other parts of their body to still be in the photo.
Sony 55mm f/1.8: I love primes as you can see and brought this lens with me everywhere I went. it's not too wide or too close range. It's in between the 35 and 85 which I really like. I don't use it as much any more because I love the 35mm f/1.4 now – that's my favorite lens. This shot was taken with the α7R III and the 55mm f/1.8 lens. It was so sharp and gave me the right field of view.
85mm f/1.8: I love shooting between 1.8 - 2.2 when I'm shooting with the 85mm f/1.8. The photo above was taken with the Sony α7 II and the 85mm f/1.8 Lens. I just loved how close I could get to the model but still have a good bokeh in the foreground and background.
Accessories
WANDRD PRVKE Series backpack: This bag can hold everything in my gear photo and allows me to be able to get my camera out with easy access as well as store other things like my MacBook pro, extra lenses, external hard drive, iPad, Clothes etc. It's really compact and TSA approved so I don't always have to take my MacBook or camera out of my backpack since I can lay it open for them to see.
Sony HVL-F32M External Flash: I bought this flash to use in low light situations. I don't use it all the time but it does come in Handy. I have rechargeable batteries so I never run out. Whenever I have to shoot a bigger event, I'd rent the Sony HVLF60M which is bigger and has more range when it comes to light.
Extra batteries: I don't like using or having only one battery. I always want to have a backup. As of right now 2-3 backup batteries is the sweet spot.
Battery charger with batteries: This charger holds Energizer or Duracell batteries for my flash.