Street photography is filled with challenges due to its fast pace and unpredictable nature. Sony Artisan Nino Rakichevich knows this well. For Rakichevich, capturing the ebb and flow of life in a city is about more than getting likes on Instagram. When he's not working behind the scenes at Paris Fashion Week or teaching workshops, Rakichevich is working on book projects that bring him up close to the people that give cities across the US and in Europe their unique pulse and character. Rakichevich converted to Sony Alpha mirrorless cameras and lenses for their combination of speed, small size, silent shooting and image quality. We connected with him to learn more about the gear he packs in his bag to keep up with the rapidly-changing environment found on city streets.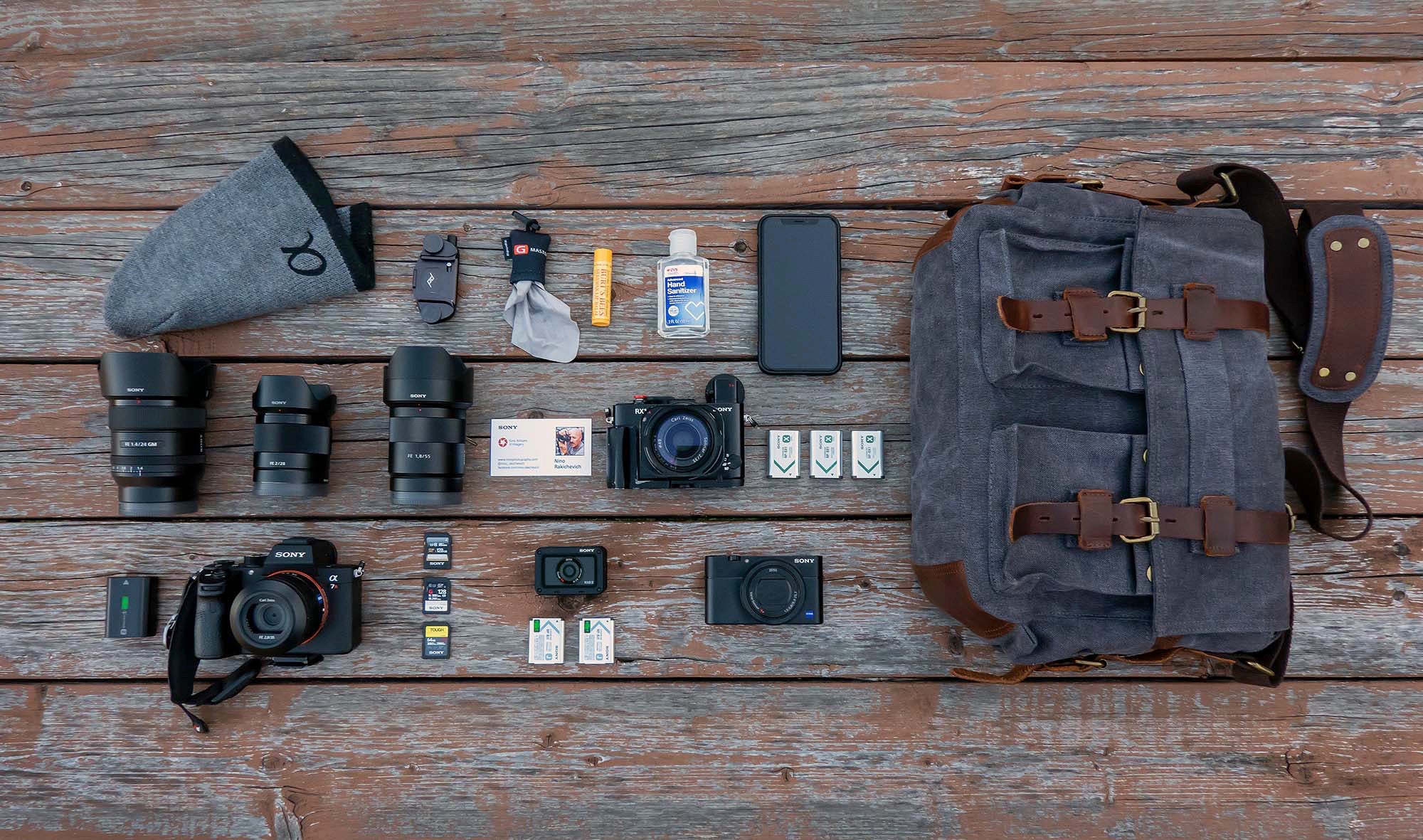 Cameras
Sony α7R III: Some people might think this camera is overkill for street photography, but I don't mind. I like the bigger files because for me it's about more than Instagram – I like to think about printing for books and exhibitions. It has amazing dynamic range. I love this camera.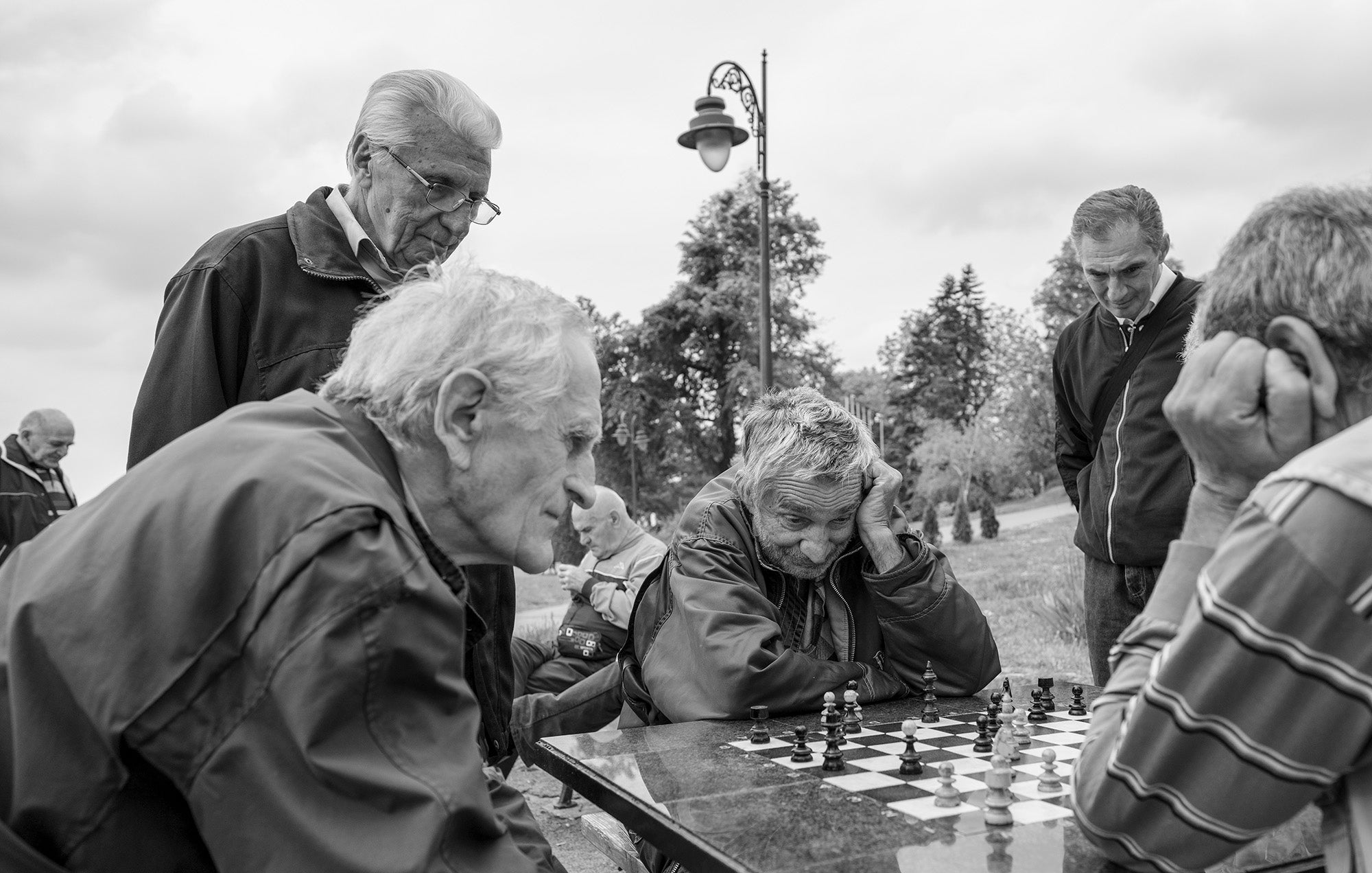 Sony α7R III. Sony 24mm f/1.4 G Master. 1/1000-sec., f/4, ISO 200
Sony RX1R II: This camera is really designed for street photography. Its built-in lens is a 35mm f/2, it's small, has great dynamic range and I use it all the time. Having just one lens and one focal length is also liberating for me and makes me a little bit more in touch with the surroundings. The RX1R II's 35mm lens is amazingly sharp and renders colors beautifully. And with the 42 megapixel sensor, if I need to crop, I can crop. And if I really do need to zoom, I use my legs to zoom in and out.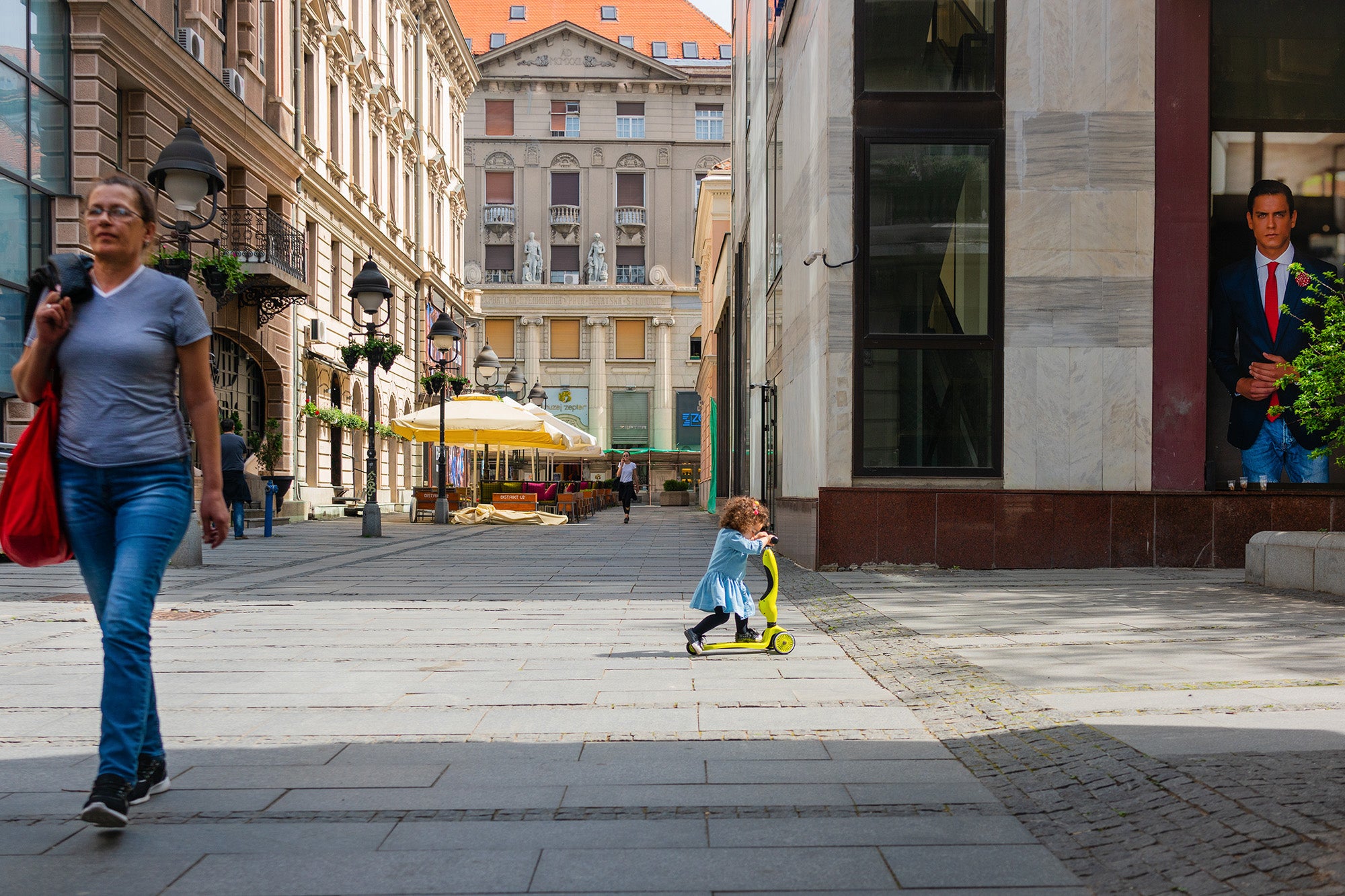 Sony RX1R II. 1/800-sec., f/4, ISO 200
Sony RX100 V: This camera is very small with a 1-inch sensor. I use it for both vlogging and street photography quite a bit.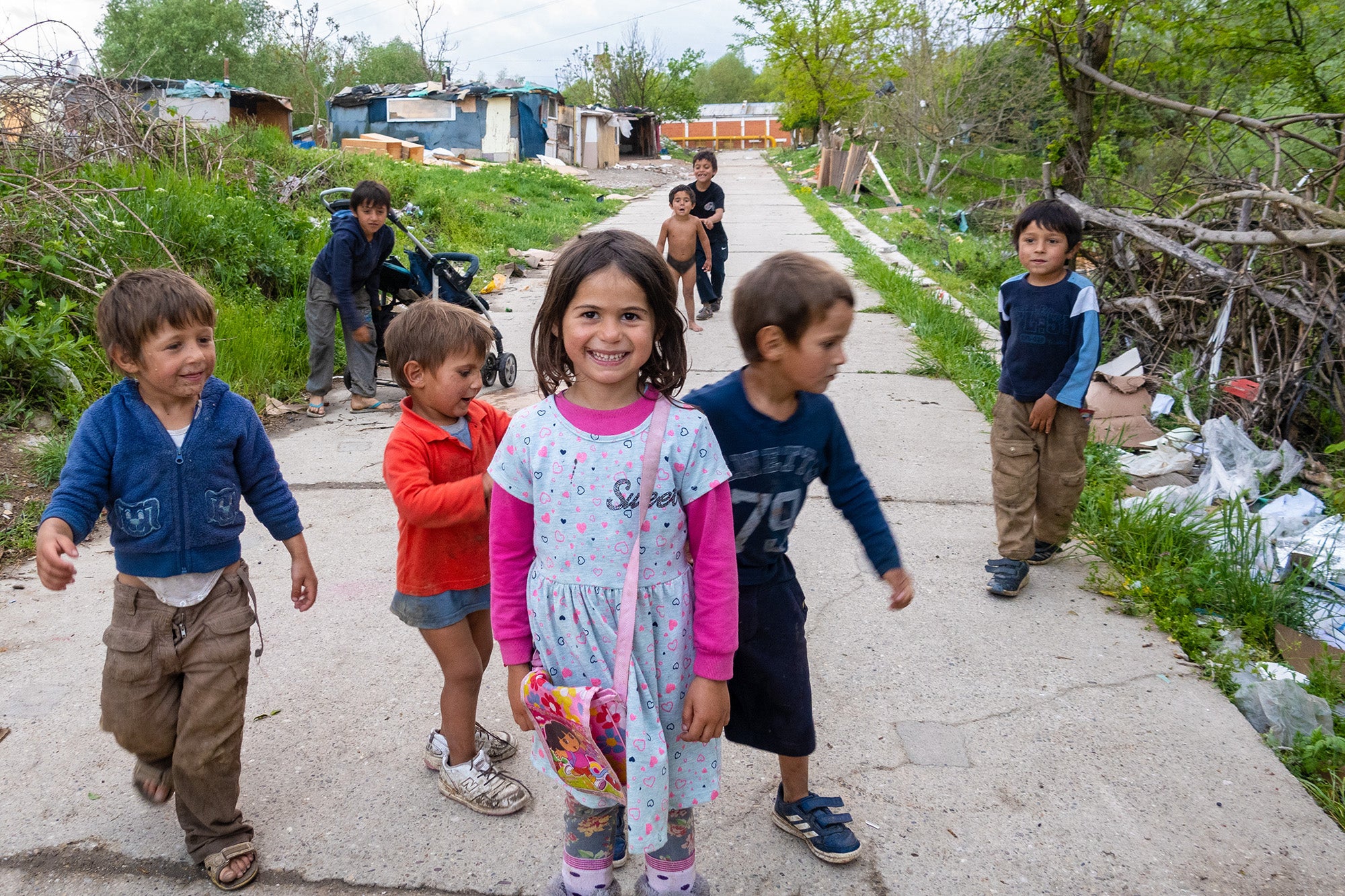 Sony RX100 V. 1/60-sec., f/4, ISO 400
Sony RX0 II: I also use this one for vlogging and street photography. It's been very weatherproof for me, so if it's raining, I have no hesitation to pull out this camera. It has a built-in 24mm lens and shoots 4K video internally. It's just great for video and stills.
Lenses
I used to use zoom lenses for street photography, but last year I switched to using all primes. The prime lenses I use on the street are small, light, sharp and fast.
Sony 35mm f/2.8: This is the lens that's on the α7R III in my gear photo photo, because it's actually my favorite lens that I use and it's my favorite range. I always start with this one.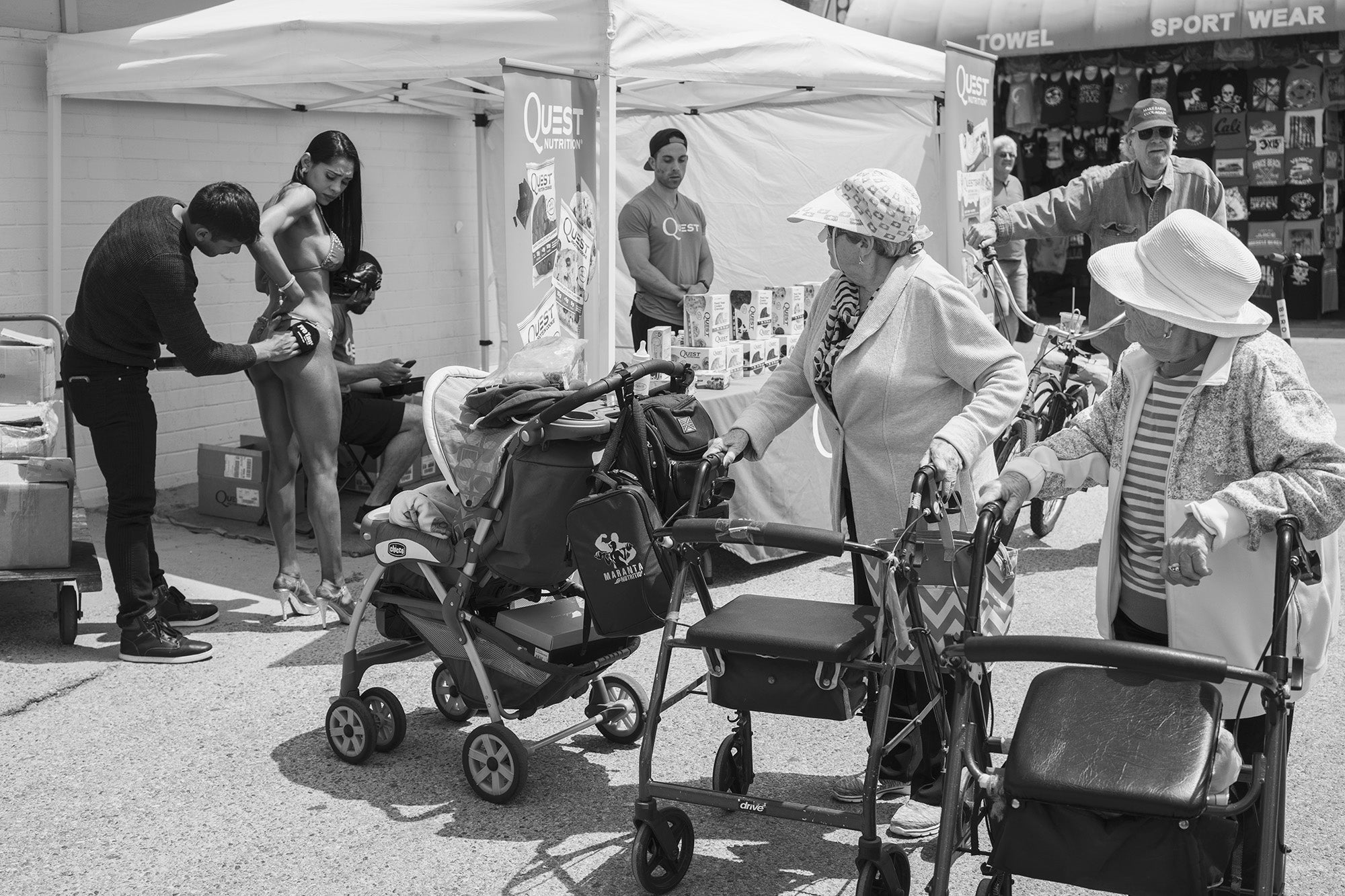 Sony α7R III. Sony 35mm f/2.8. 1/1250-sec., f/4, ISO 100
Sony 24mm f/1.4 G Master: This is my second-favorite lens that I use with the Sony α7R III. It gives me a wider perspective and it's so sharp. It's a little larger than my other primes, but the tradeoff in image quality is well worth it.
Sony 28mm f/2: The 28mm is an under-appreciated lens. I find it to be super sharp, very light and 28mm is a perfect focal length for street photography because it allows me to show some of the environment without making too many distractions.
Sony 55mm f/1.8: I use this lens mostly for street portraits. It's very sharp but it doesn't get too much use these days because many times I'm able to get them with my 35mm. I like having it with me, though. It's small, light and if I want to have a more "normal" perspective or a more tightly composed portrait, this lens is ideal.
Accessories
Sony TOUGH SD Cards: I exclusively use Sony memory cards. I've been very happy with these cards and have never had a problem.
Extra Z battery for Sony α7R III: Since Sony started using the Z batteries, I only bring one extra battery for the α7R III and that's enough. I get around 3000 photos per one battery and that's definitely enough for a one day shoot.
Extra batteries for Sony RX1R II, Sony RX100 V and Sony RX0 II: I never want to have to stop shooting because I don't have any more power.
Peacechaos Canvas Camera Bag: I prefer the bags that don't really look like camera bags.
iPhone X: Nowadays I take all my notes on my iPhone X and I also use it to check my social media. I can also take model releases on my iPhone and show some pieces of my work to the people I meet on the street. It's an important accessory for me and my photography.
Beanie: I do shave my head and when it's sunny I need protection.
Hand Sanitizer: This is very important to me. I do shake a lot of hands and meet a lot of people. I'm also often using metros in New York City or Paris which are not the cleanest places in the world.
Chapstick: I always have to have my chapstick!
Lens Cleaning Cloth: This is a must, not just for me lenses but also for my glasses.
Business Cards: I meet a lot of people on the streets and it's very important to be able to show who I am and that I'm a legitimate photographer. I also usually stay in touch with them and email them photos. It's very, very important to have business cards with me all the time.
Peak Design Capture Camera Clip & Peak Design Camera Clutch Camera Hand Strap: Sometimes I don't want to advertise that I'm a photographer so I use this clip that I usually put on a strap of my camera bag. Sometimes I will attach the camera theer and sometimes I'll put it on my belt. Either way, I prefer using this clip instead of a camera strap.