Ollie Clarke (@ollie_underwater), an ocean photographer based on the Ningaloo Reef in Western Australia. "I've been a professional underwater photographer for about four years now, having taught myself photography whilst working in marine conservation and the scuba diving industry. I worked my way into a dream job as a whale shark photographer on the Ningaloo Reef. My main style of photography is wide angle underwater, but I do also dabble in some wildlife and landscape photography. I love to try and create captivating images of wildlife underwater, especially sharks and rays to try and connect people with an environment they may rarely or never get to experience. Having studied and worked in conservation I hope to try and inspire people to learn more about our oceans and the challenges facing them in today's world."
From his base on the Ningaloo Reef in Australia, we get a look the gear this underwater photographer uses to photograph big marine wildlife.
Clarke has always been a Sony photographer and loves the powerful, fast and compact cameras in the Sony Alpha series. "I always have two cameras – one wet, one dry – so during the day I can photograph above and below the waves." Keep reading as Clarke explains each piece of gear you'll find in his kit for photographing marine wildlife.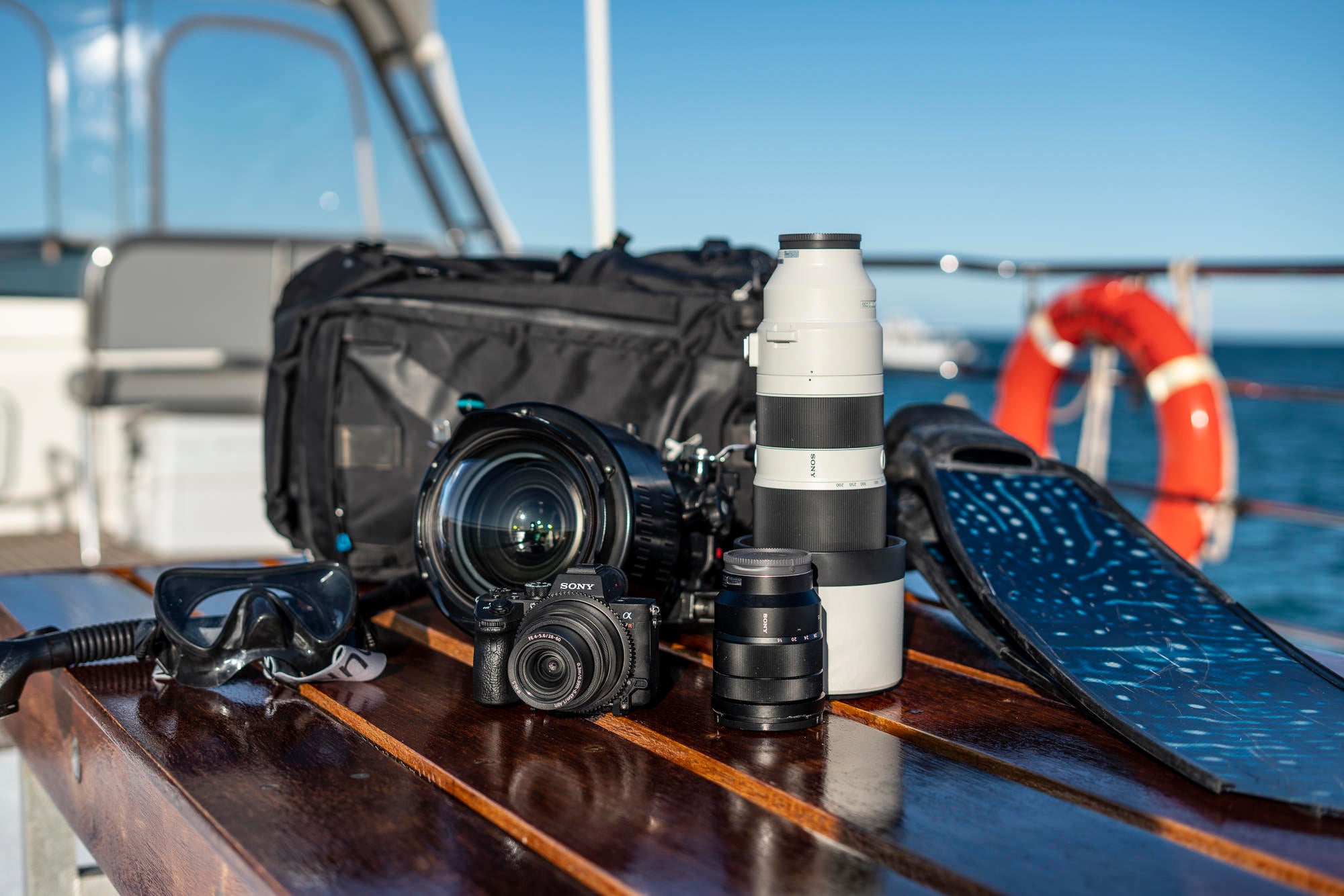 Cameras
Sony Alpha 7R III (2): Both of my cameras are Alpha 7R IIIs. First off they're fast, which is really important when working underwater with wildlife when you often don't have much time to get the shot. Another really important feature is the powerful sensor which is amazing in low light - underwater you lose 90% of the available light in the first 10m so it's vital to have a camera which performs in low light conditions. I also travel a lot, so size is an important factor and the body is nice and small which helps!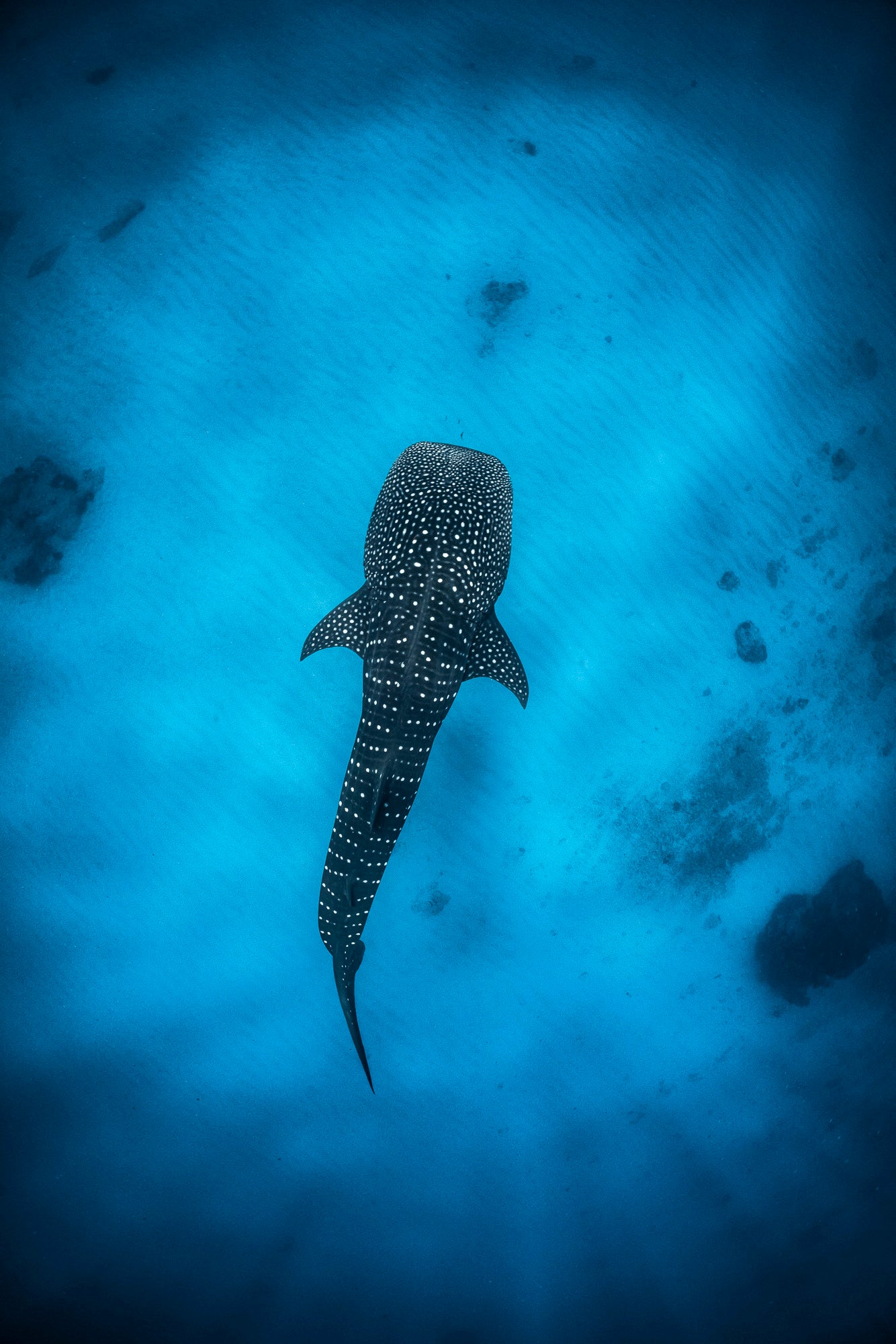 Photo by Ollie Clarke. Sony Alpha 7R III. Sony 28-60mm f/4-5.6. 1/320-sec., f/9, ISO 400
Lenses
Sony 28-60mm f/4-5.6: First up is the Sony 28-60mm f/4-5.6, I use this lens for almost all my underwater work. I pair it with the Nauticam WACP-1 which converts to a 130 degree super wide field of view. I love this lens as the autofocus is fast and responsive, which is crucial when photographing something fast like a shark or manta ray. It is also nice to have some zoom, often in wide angle underwater photography you have no zoom ability, but having a range allows me to get some different shots if I meet something smaller whilst diving.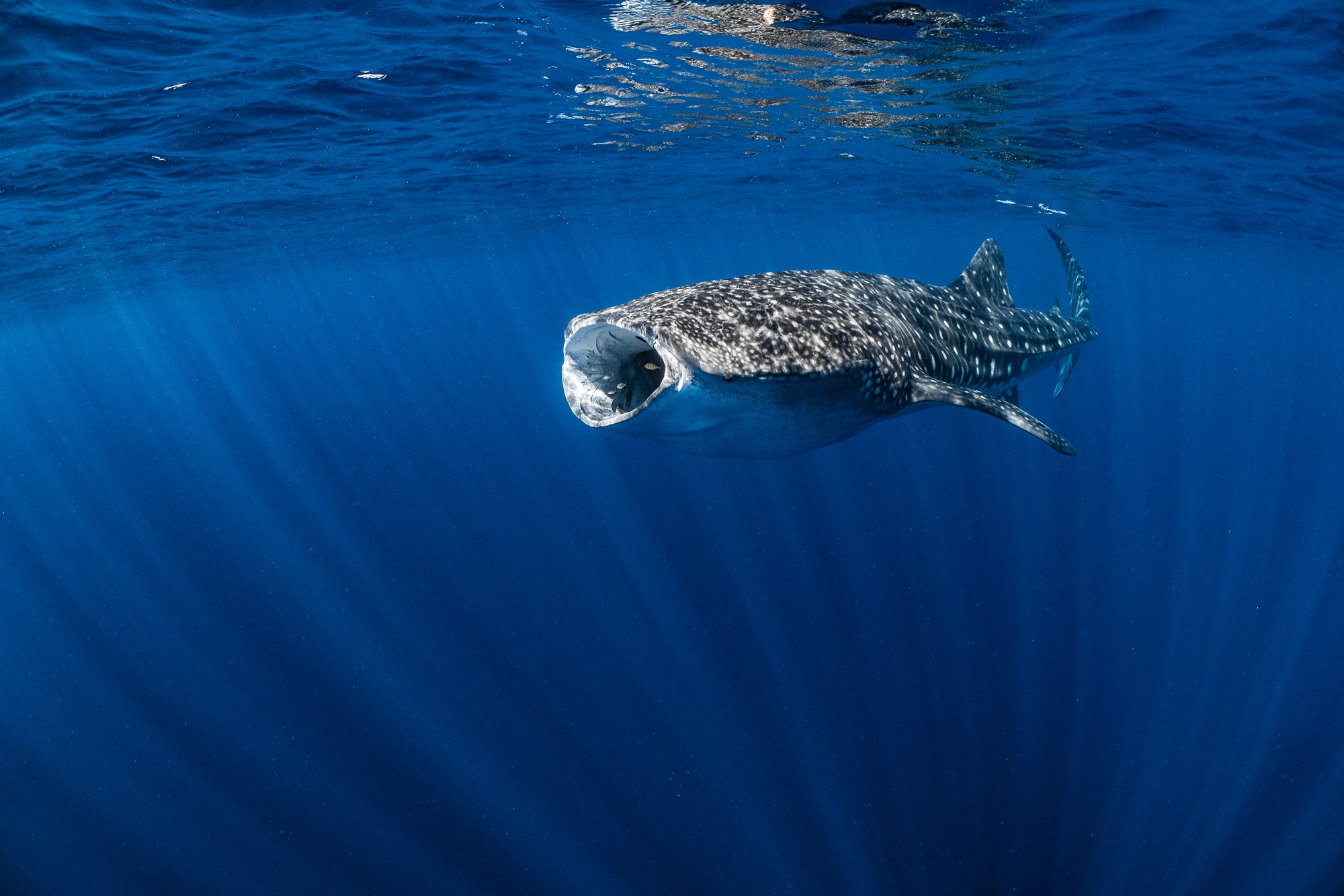 Photo by Ollie Clarke. Sony Alpha 7R III. Sony 28-60mm f/4-5.6. 1/320-sec., f/8, ISO 320
Sony 200-600mm f/5.6-6.3 G: The Sony 200-600mm is my go to choice for photographing wildlife above water. Having a 600mm focal length is amazing as more often than not the animals aren't close! The lens also has great autofocus and tracking, which is really helpful photographing quick animals like dolphins and breaching whales.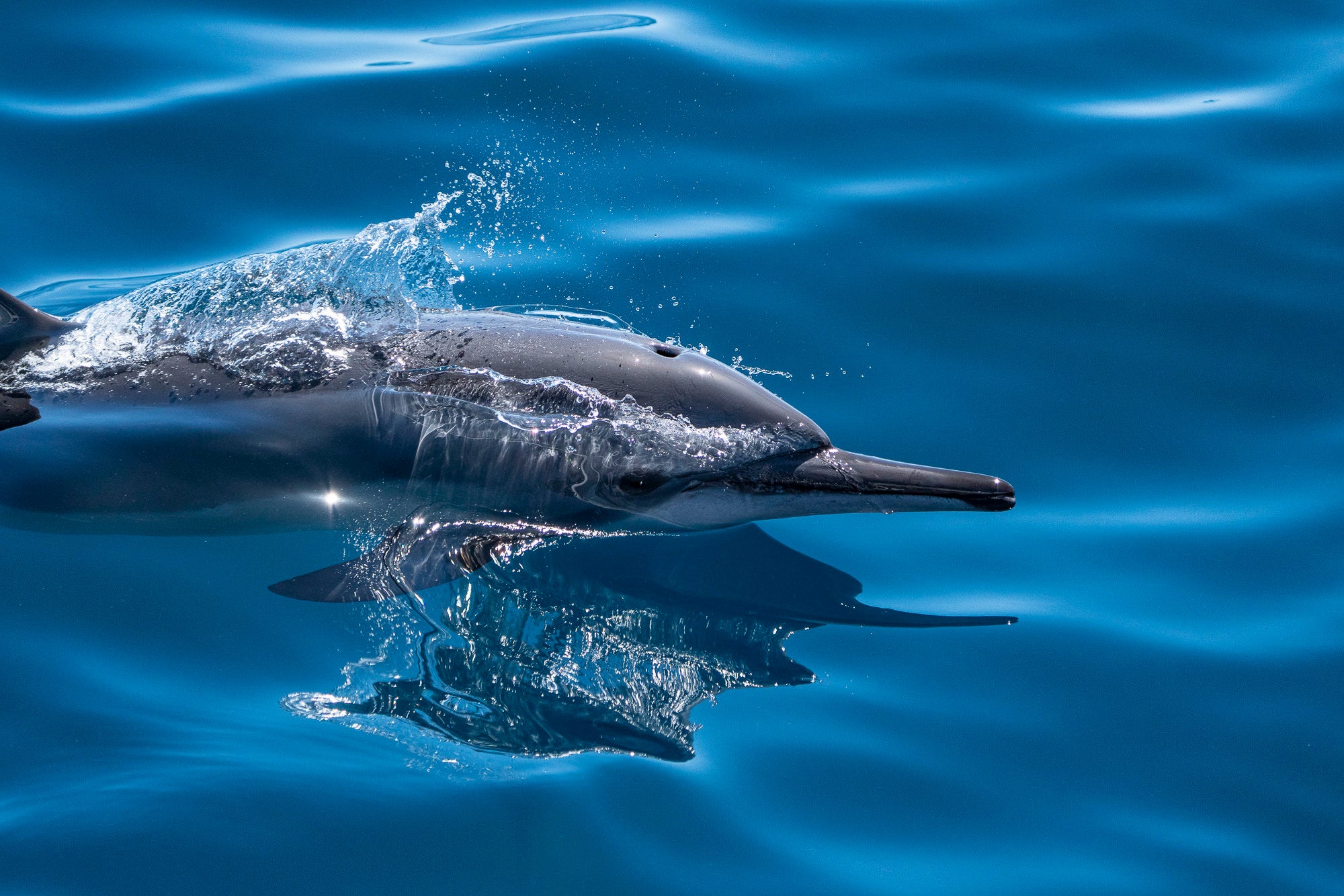 Photo by Ollie Clarke. Sony Alpha 7R III. Sony 200-600mm f/5.6-6.3 G. 1/2500-sec., f/5.6, ISO 320
Accessories
Nauticam NA-A7RIII Housing: essential for taking a camera underwater and an amazing piece of equipment.
Nauticam Wide Angle Conversion Port 1: Converts a 28mm lens into a 130 degree field of view creating extremely sharp, super wide images.
DiveR Carbon Freediving Fins: So important to have powerful fins which help to conserve your energy when you're shooting and diving all day.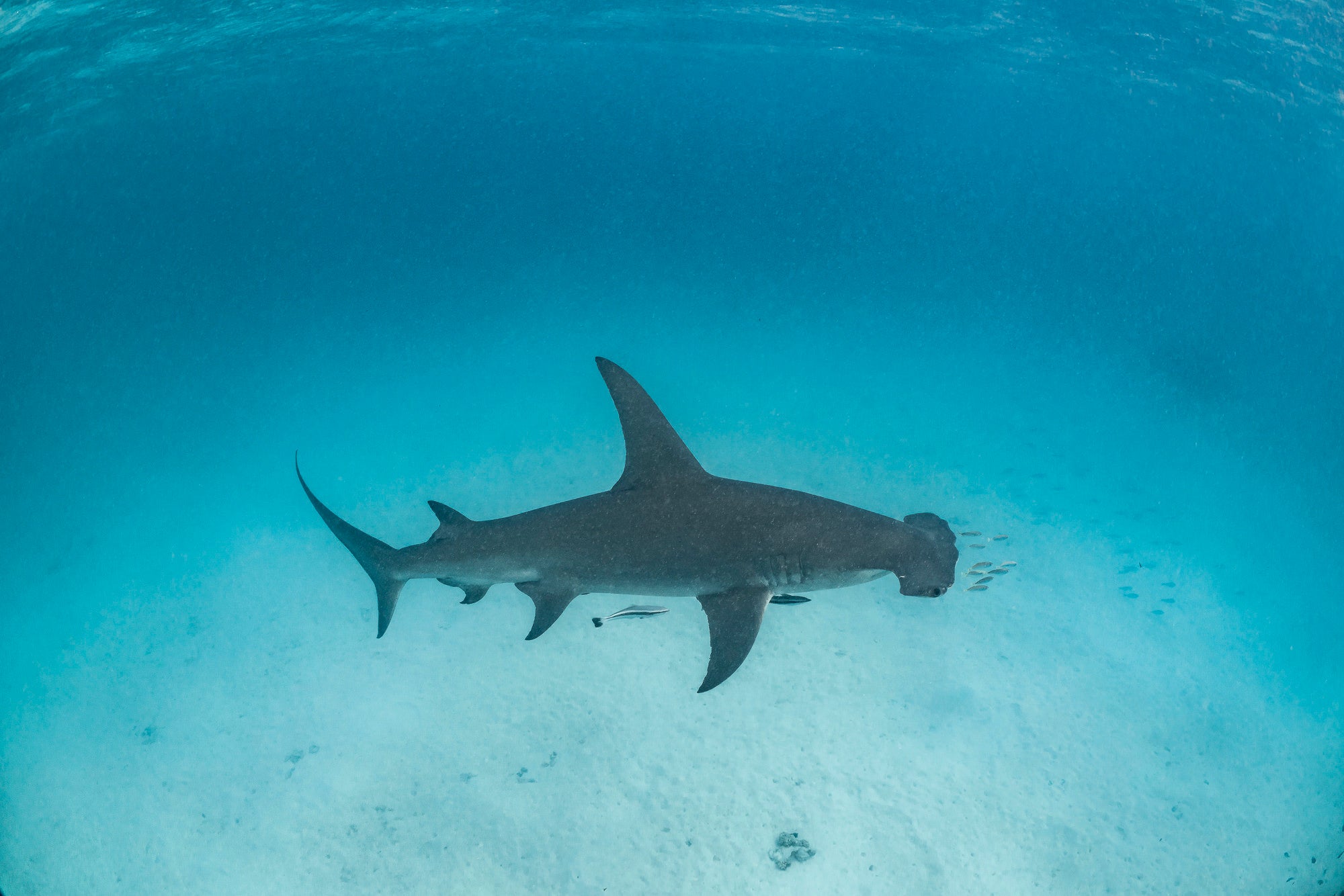 Photo by Ollie Clarke. Sony Alpha 7R III. Sony 28-60mm f/4-5.6. 1/400-sec., f/8, ISO 200
Fourth Element Scout Mask: Equally as important as fins, having a good quality comfortable mask is vital to underwater photography as it is your window to the underwater world.
NYA EVO Fjord 60C: This tough bag is an epic companion for adventures, it is weather proof and has huge and organized storage capacity which is exactly what you need lugging around all the extra gear you need to take cameras underwater.
See more of Ollie Clarke's work on Instagram @ollie_underwater.