Beth Lavin (@bethlavinphoto) is a personal branding and product content creator to help small businesses improve their online presence. She focuses on capturing natural, authentic images that are filled with color and personality to make her clients content scroll-stopping. Her work encompasses 'a little bit of everything,' so we were eager to learn what gear she uses in different situations and why. Keep reading as she takes us through her Sony prime lens "trinity" and everything else in her bag.
I have a lot of kit, and this isn't even the half of it! This is my core kit and I know it looks like a lot for every shoot, but I'd rather have spares and back-ups of everything in case of equipment failure. I've heard too many horror stories. Not only does the kit I've chosen allow me to provide my best work but it also allows me to capture personal imagery too. I'm trying to shoot more of my life at home and I always take one body and my 35mm whenever I'm traveling to photograph my own memories and document my own life. Sometimes I get so caught up in work, it's nice to just take my camera out and for there to be no pressure.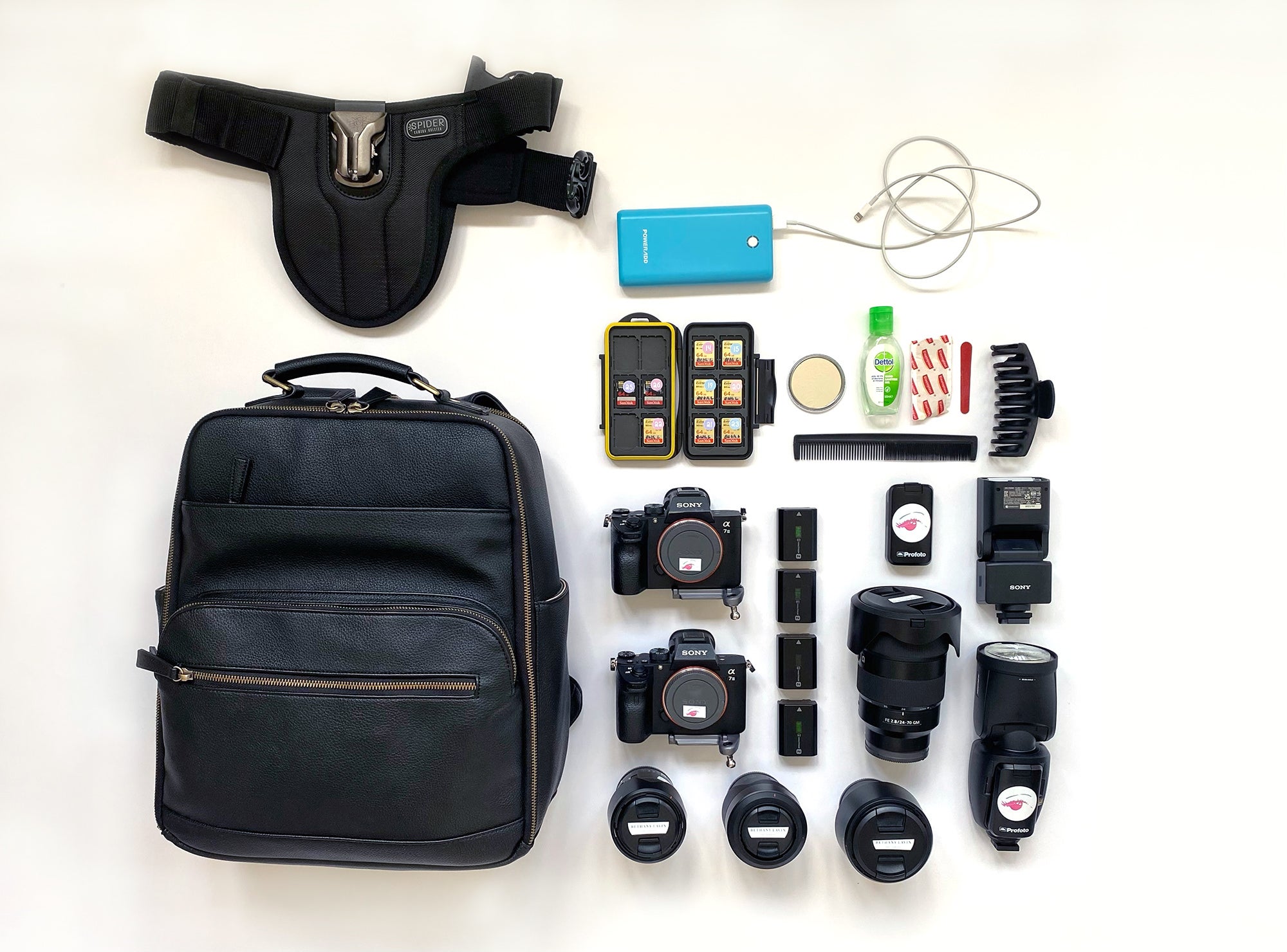 Cameras
Sony Alpha 7 III (x2): I have two Sony Alpha 7 III's and I can't be without them. I made the switch from a bulky Nikon D750 in 2019 and haven't looked back. The weight of the Sony's was really appealing to me because my wrists are weak as and if I'm shooting all day, I need something lighter, especially if I've got a big lens or my flash on. The eye auto-focus was also a real clincher for me, as well as the LCD viewer (I can now see what my shot is going to look like before pressing the shutter - amazing) and also the customization of the buttons so your camera is bespoke to how you want to shoot.
Photo by Beth Lavin. Sony Alpha 7 III. Sony 55mm f/1.8. 1/200-sec., f/4.5, ISO 400
Lenses
I have four lenses and I use them all in different scenarios.
Sony 24-70mm f/2.8 G Master: This lens has saved my skin more times that I care to mention. When choosing my lenses after I'd made the switch from Nikon, I knew I wanted a zoom that covered most focal lengths for the work I was going to be doing. Alongside my branding work, I also photograph weddings. The 24-70mm is a must-have for wedding photography. In my branding work, I use it for events when I don't have time to switch camera's and for establishing shots of buildings and interiors. On a wedding day, I use this lens for group shots, ceremony, dance floor - you name it. Anytime I need to switch quickly from one focal length to the other and still let enough light in, the Sony 24-70mm f/2.8 G Master is worth its weight in gold.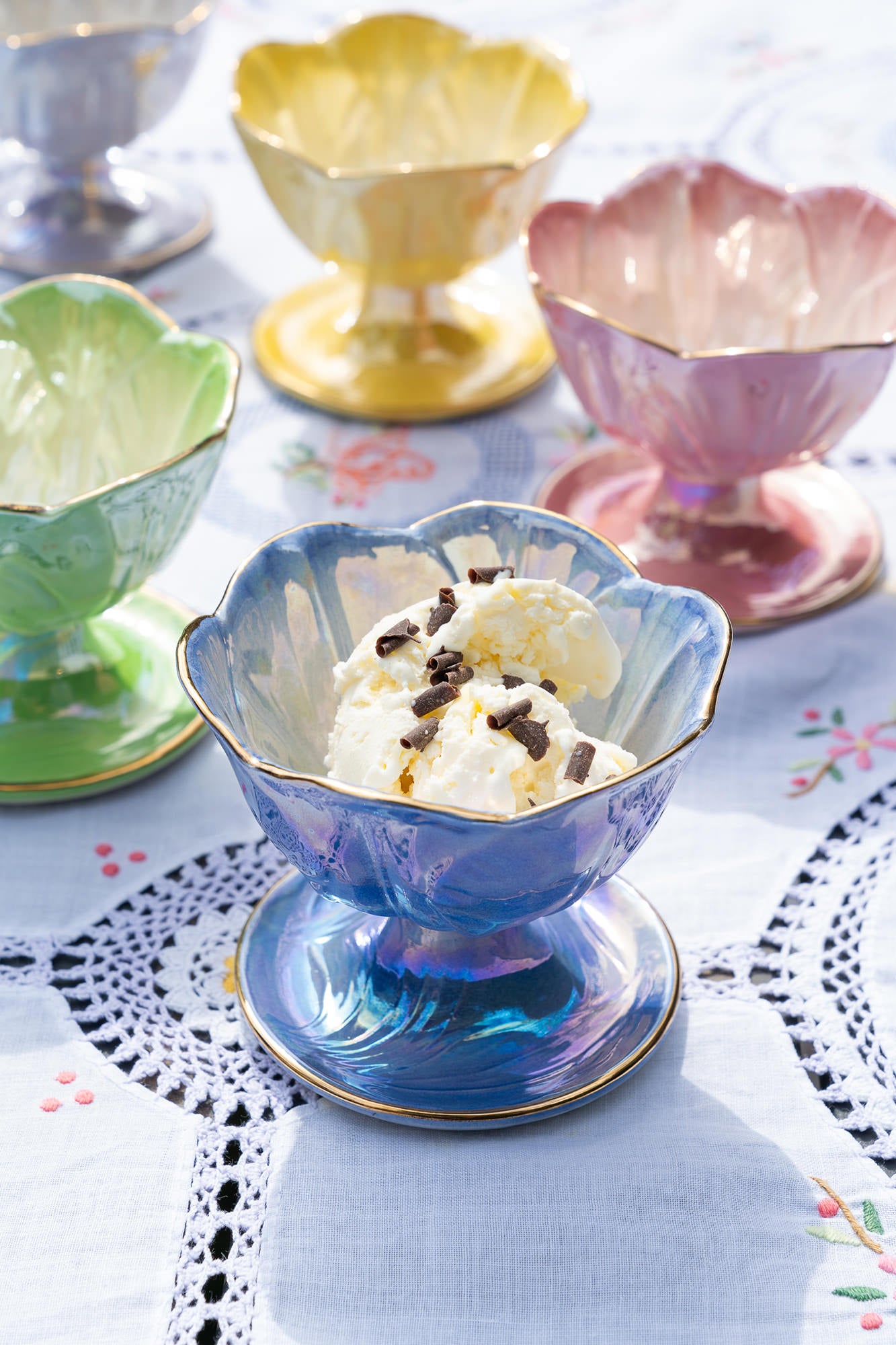 Photo by Beth Lavin. Sony Alpha 7 III. Sony 24-70mm f/2.8 G Master. 1/250-sec., f/9, ISO 200
Sony 35mm f/1.8: When I'm not using my 24-70mm, I love using my 35mm prime. Weight was a big factor for me when switching to Sony so I knew I wanted some primes to go alongside my zoom. I opted for the f1.8 because that extra point of a stop wasn't a big deal breaker for me, I knew the f/1.8 lens was still going to be amazing and was the right price for me too. This is my go-to lens for lifestyle portraits in my branding work and I love using it for video as well. This is also my favorite documentary lens for weddings and for my own personal work too. I can get super close to my subject and capture all the little details and the focus keeps up with how quickly I work too which is super important to me when shooting fast-paced days like weddings and events.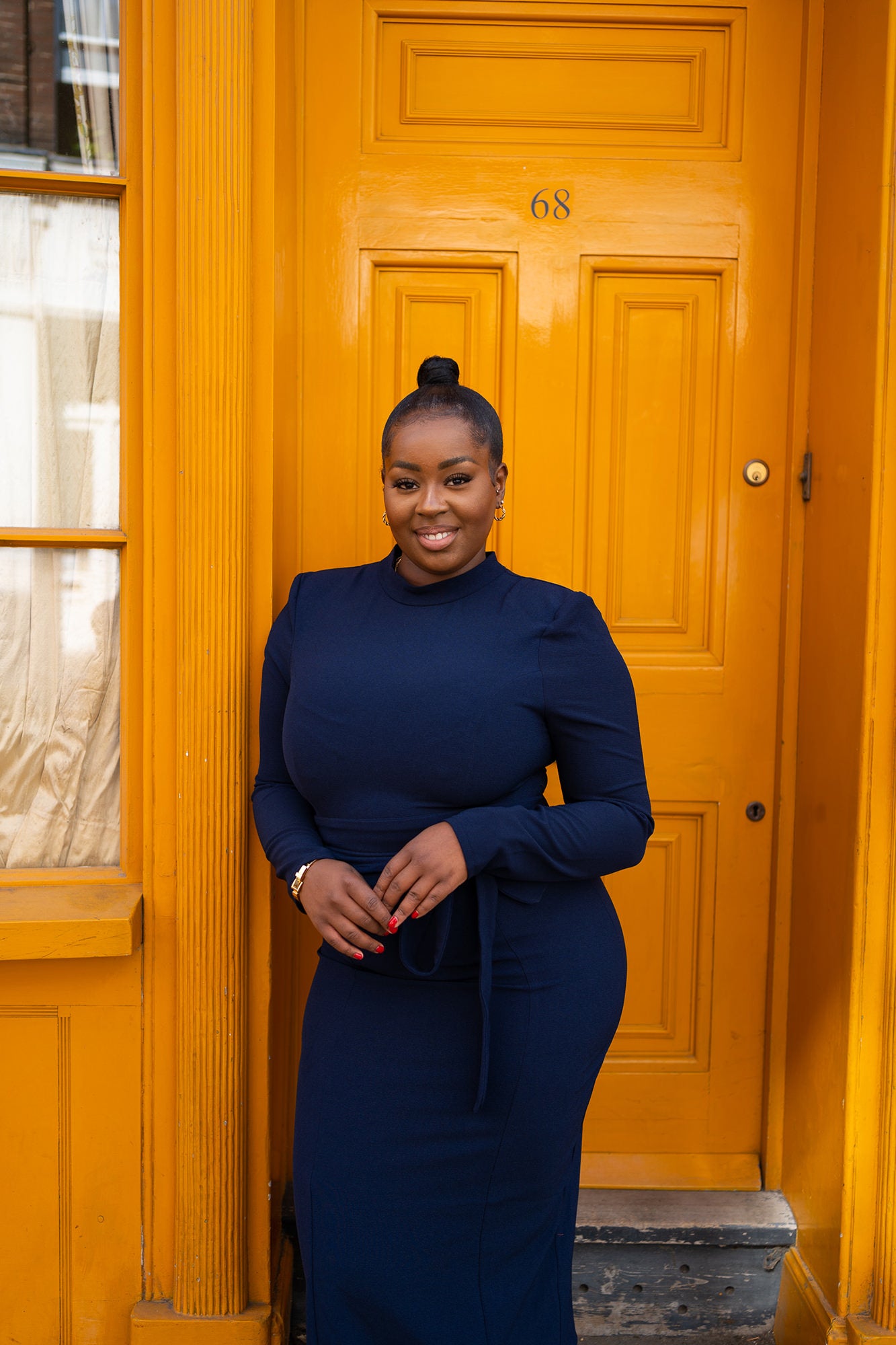 Photo by Beth Lavin. Sony Alpha 7 III. Sony 35mm f/1.8. 1/500-sec., f/2.5, ISO 100
Sony 55mm f/1.8: When I first started out in photography, the first prime lens I bought was a 50mm (from Canon). Since then, I've owned a Nikon 50mm, and when I switched, I knew I didn't want to be without one for my portrait work so I opted for the Sony 55mm. It's so flattering. A nifty-fifty is the go-to lens you need when you're starting out photographing people. There's no distortion so I don't have to worry about that like I do with my 35mm. I love how natural and authentic the portraits come out when I use my 55mm.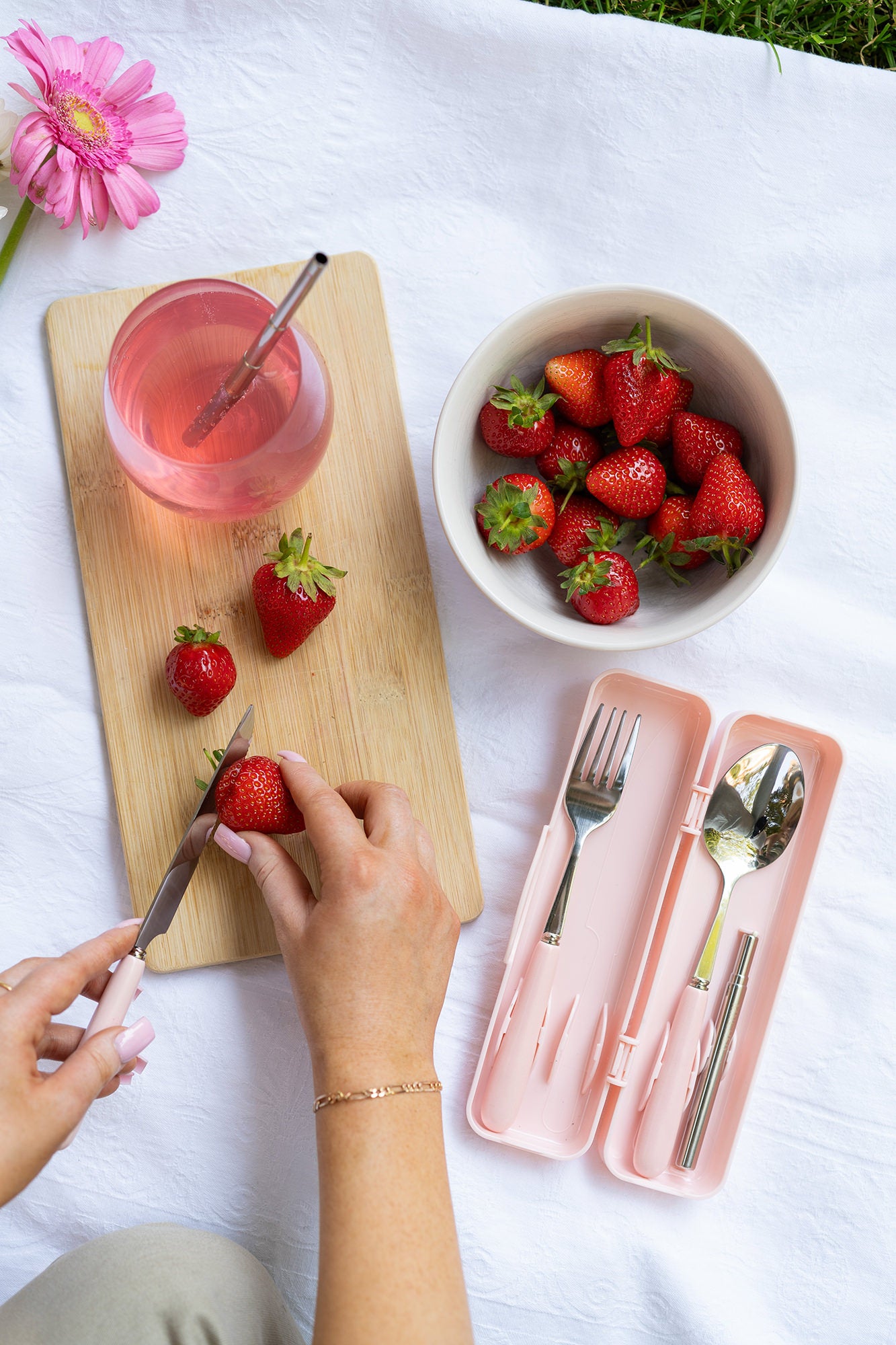 Photo by Beth Lavin. Sony Alpha 7 III. Sony 55mm f/1.8. 1/250-sec., f/3.2, ISO 160
Sony 85mm f/1.8: Last but certainly not least, the 85mm. The 85mm might be my favorite lens of them all. It's beautiful. It never disappoints me, regardless of what I'm shooting. Portraits, products, events, weddings - it can handle it all. It's particularly gorgeous for headshots, it produces crisp yet smooth shots and creates the most beautiful bokeh. Again, I went for the f1.8 because I rarely shoot lower than f/2.8 on all my lenses so it made sense for me to purchase this one rather than the more expensive f/1.4.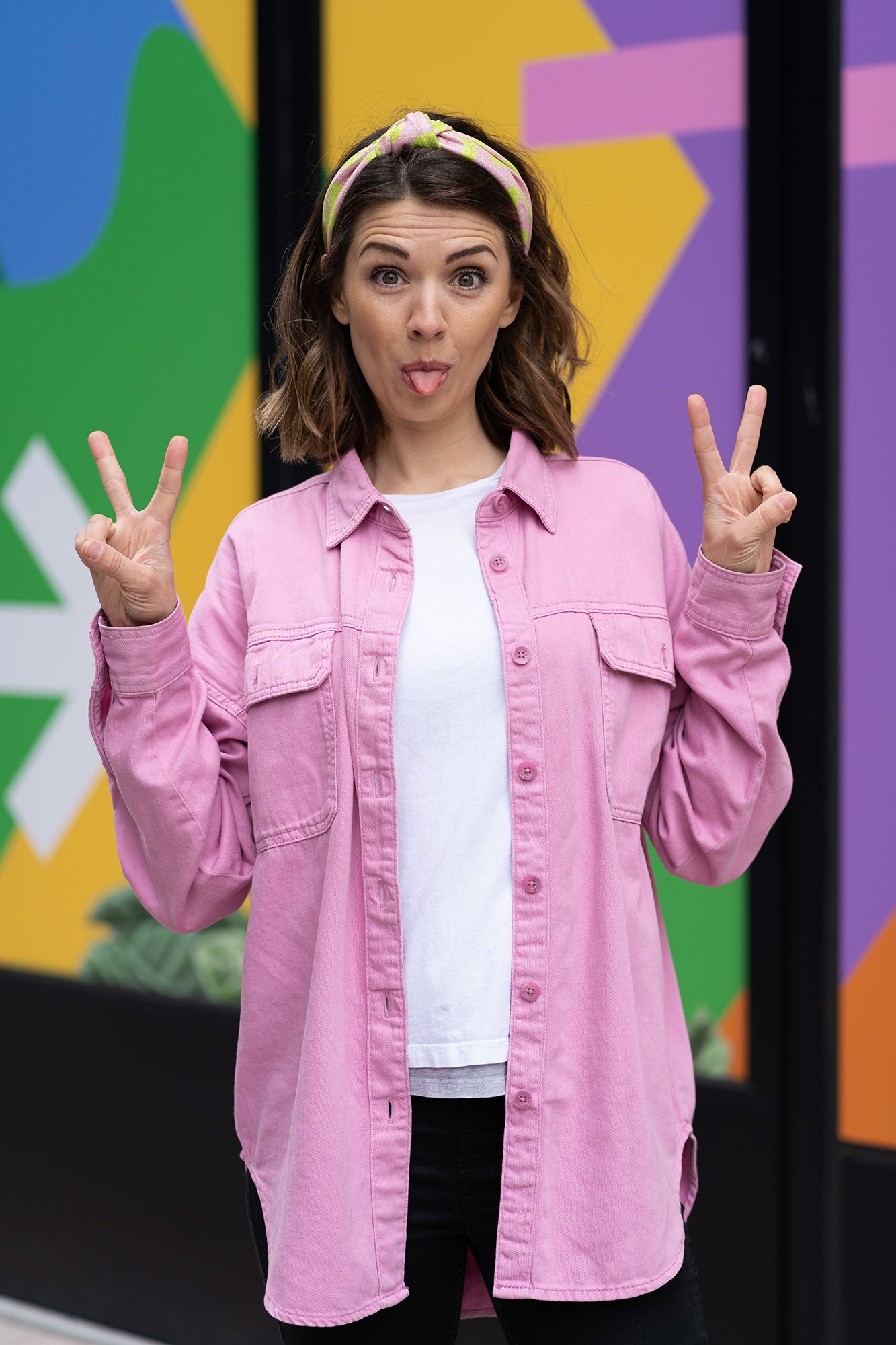 Photo by Beth Lavin. Sony Alpha 7 III. Sony 85mm f/1.8. 1/320-sec., f/2.8, ISO 100
All my lenses have a special place in my camera bag but if I had to choose favorites… well, put it this way, my most used lenses are my 35mm and my 85mm. If I had to add any lenses to my kit… I might opt for a 24mm prime. As much as I love my zoom, it's pretty hefty.
Accessories
Kamrette Camera Bag: My bag is also my favorite camera bag I've ever owned. It's from Kamrette. It's strong, structured and quite frankly, beautiful. It has loads of pockets for different things so I feel organized and can get set up on a shoot day really quickly.
Profoto A10 Flash: The Profoto A10 is a powerhouse of a flash. I've always used Profoto when assisting so when the time came for me to get a new flash, I knew Profoto was the way forward. I use this all the time on brand shoots where I'm not getting enough natural light. I bounce it off the ceiling and it makes my photos look 10x better.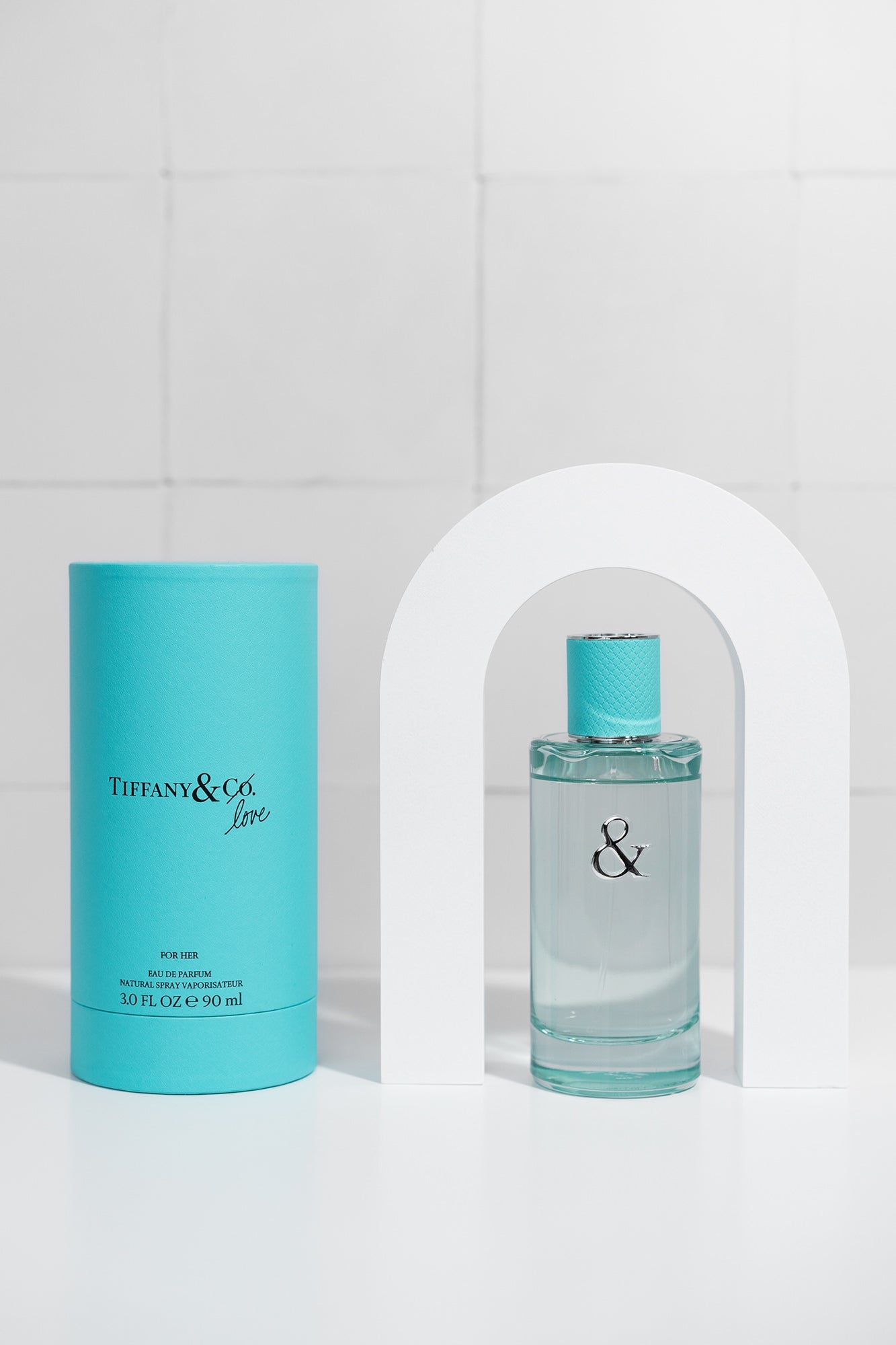 Photo by Beth Lavin. Sony Alpha 7 III. Sony 55mm f/1.8. 1/100-sec., f/4, ISO 250
Spider Camera Holster: I also use the Spider Camera Holster when I'm shooting events so I can change cameras that have different prime lenses on quicker as the action unfolds.
Other accessories that I'm never without: My portable charger, hand sanitizer, a compact mirror, lint roller, a hair clip, nail file, plasters, tissues, wipes and snacks on a shoot day. I need to be ready for all eventualities when out and about in London.
See more of Beth Lavin's work on Instagram @bethlavinphoto.