Burak Esenbey (@BurakEsenbey) is a landscape and nightscape photographer based in Osnabrück, Germany. He has been honored in many competitions: Capture The Atlas Top 25 Milky Way photographers in 2022, and most recently in the book selection (Top 101) of the International Landscape Photographer of the Year 2022. We sat down with Esenbey to see what his go-to gear is for making incredible landscapes and astro images!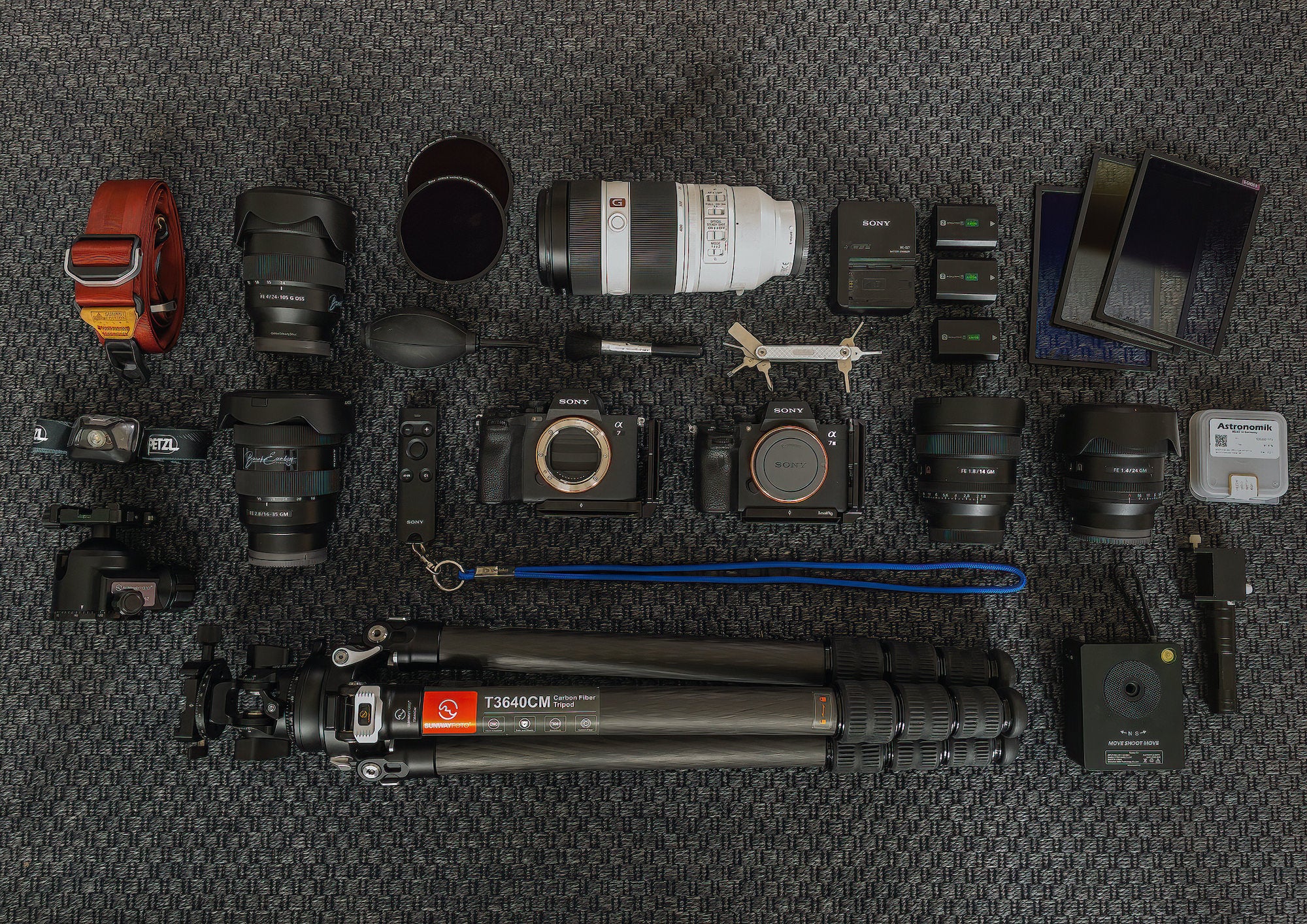 Landscape and nightscape photographer Burak Esenbey packs these two Sony Alpha cameras and five Sony lenses in his kit.
Ever since a trip to the Dolomites in 2018, I have been infected by landscape photography and it has sealed my photographic direction. Shortly thereafter, I found a second passion in astrophotography, which I think can be perfectly combined with landscape photography. Since then I have traveled to many places and have always developed my techniques further. My constant zeal for further development has made me the photographer I am today.
My Sony journey began just a couple of month after I started with photography. Literally the first time I had a Sony camera (Alpha 9) in my hand, I decided to swap my Canon Setup to the superior Sony. Since then, I've owned a Sony Alpha 7R, Sony Alpha 7S, Sony Alpha 7R III, and now the Sony Alpha 7 IV and the Sony Alpha 7 III (which I astromodified).
Cameras
Sony Alpha 7 IV: My primary camera is the Sony Alpha 7 IV right now. To be honest, I was really happy with my Sony 7R III, but unfortunately I had an accident in Iceland, when I fell into the sea. After a bit of research, I ordered the Alpha 7 IV on the release date and I have never been disappointed. It is my camera for all kind of landscape photography situations and for people if necessary. The 30mp is definitely nice for details and for post-processing. Beside the benefits of the flip display, I really like the overall performance of this camera. The individual custom options are great and I have organized everything like I want to work with. Even though it's not my primary focus, the AI autofocus for animals and people is insane.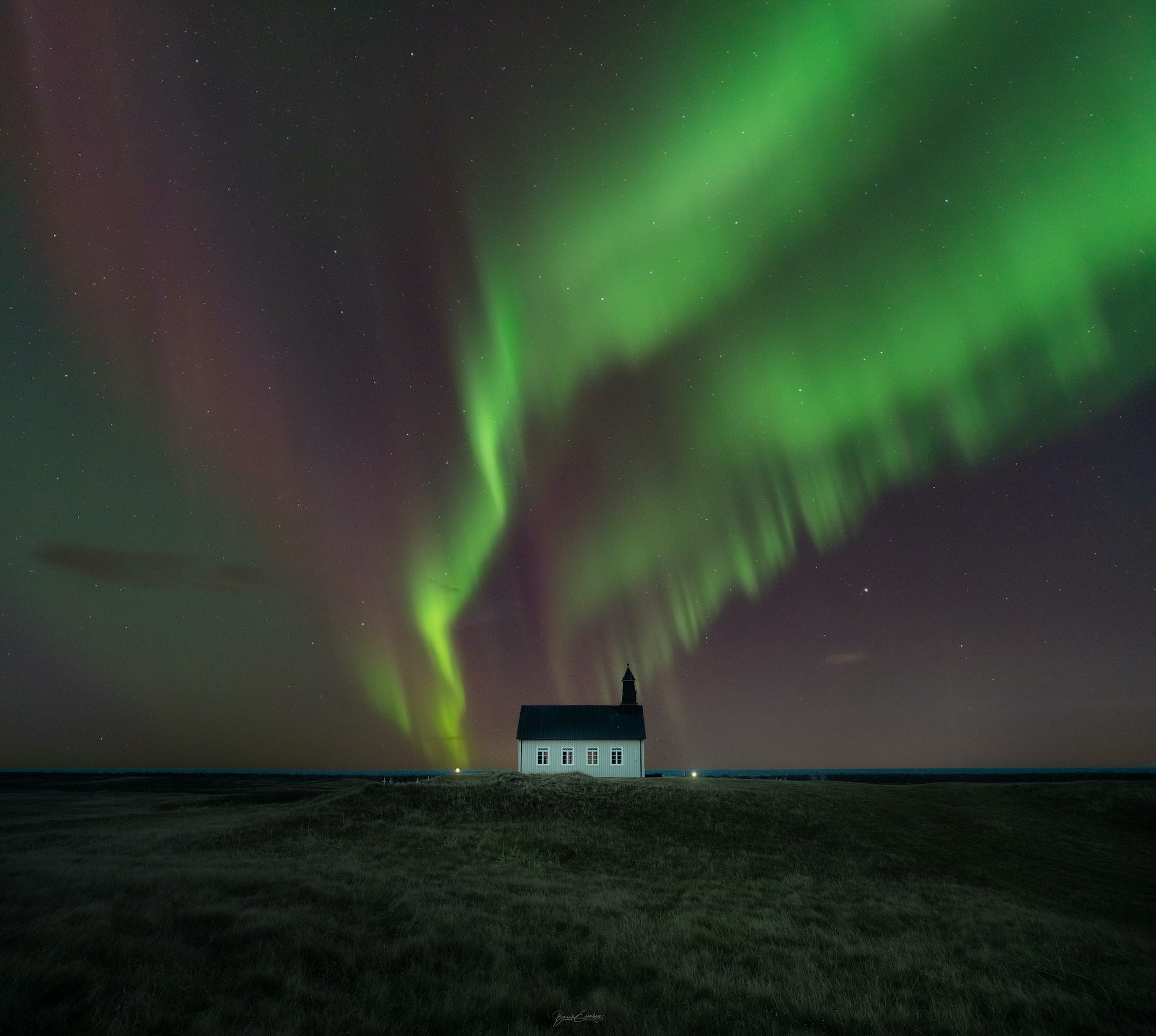 Photo by Burak Esenbey. Sony Alpha 7 IV. Sony 16-35mm f/2.8 G Master. Foreground: f/2.8, ISO 400. Sky: 2-sec., f/2.8, ISO 4000
Sony Alpha 7 III: My second camera is a Sony Alpha 7 III with an astro modification. Since astrophotography is a huge part of my photography, I love to work with a balanced camera with a nice sweet spot for the amount of pixels and very good low light performance. Most of the time I track my night images, so the weight of this camera is important too. As every Sony camera is insanely light, that point is no big deal. For my astrophotography I did an astro modification, it helps me to catch more HA-Alpha (more Red) on the sensor. Usually I use both cameras when creating images, my Sony Alpha 7 IV for the foreground, and the Sony Alpha 7 III for the sky.
Photo by Burak Esenbey. Foreground: Sony Alpha 7 IV. Sony 16-35mm f/2.8 G Master. 1/4-sec., f/5.6, ISO 1250. Sky: Sony Alpha 7 III (astro-modified). Sony 24mm f/1.4 G Master. 120-sec., f/2, ISO 640
Lenses
Sony 16-35mm f/2.8 G Master: This is my absolutely favorite lens. If I had to choose only one lens, I would always pick this one. It is the most flexible lens for my purposes, but more importantly, it has outstanding quality performance. In my opinion it's by far the best landscape photography lens on the market. I used it a long time for astrophotography too, until… well the 24mm f/1.4 G Master came into my life.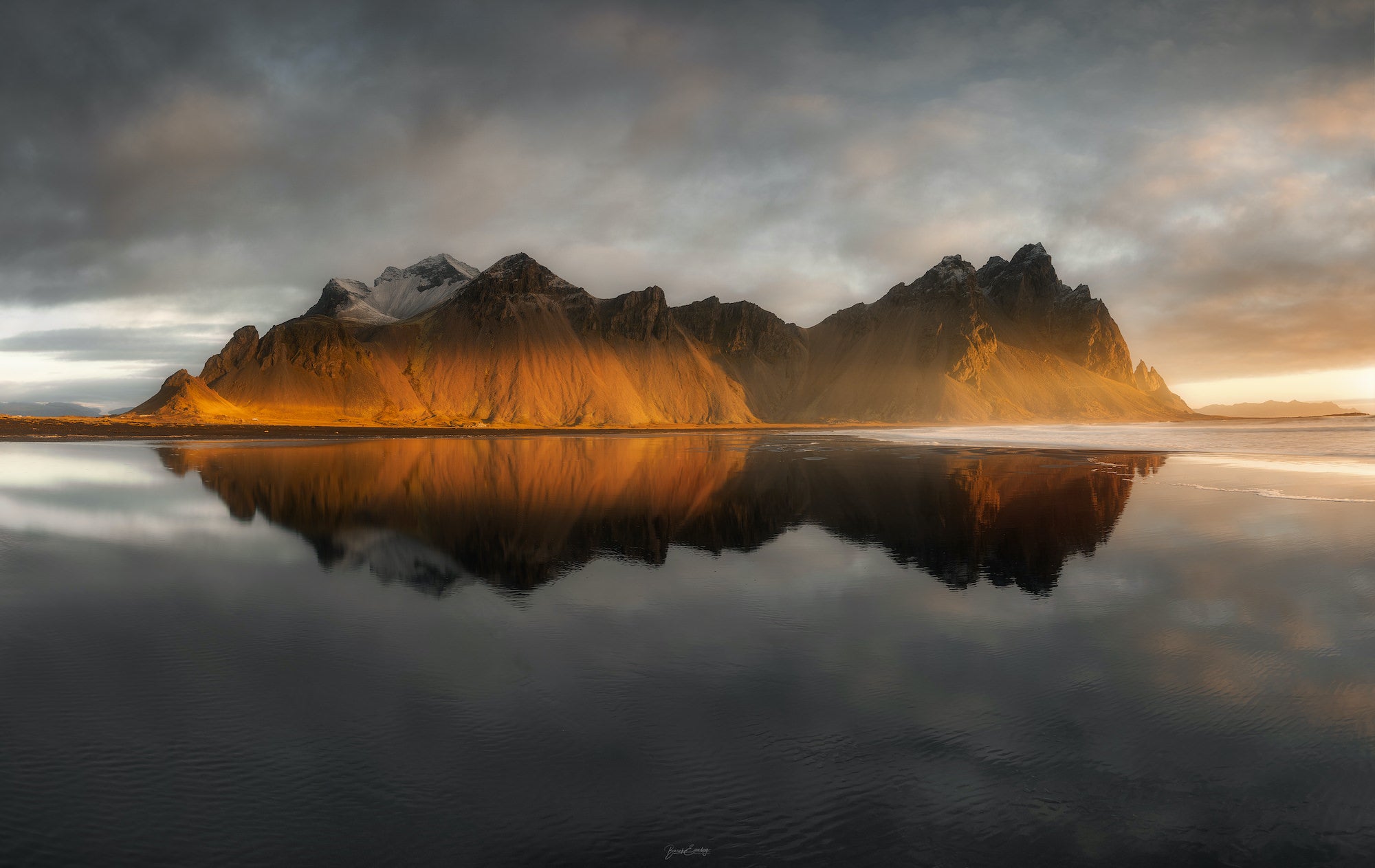 Photo by Burak Esenbey. Sony Alpha 7R III. Sony 16-35mm f/2.8 G Master. 1-sec., f/8, ISO 100
Sony 24mm f/1.4 G Master: I've owned this lens now for over a year and it immediately became my number one night sky lens. The quality, the sharpness of the images is incredible from corner to corner even wide open at f/1.4. Stars look like stars. An other aspect is that, this lens is only around 400g, which makes it perfect for travels with all the other stuff we carry around.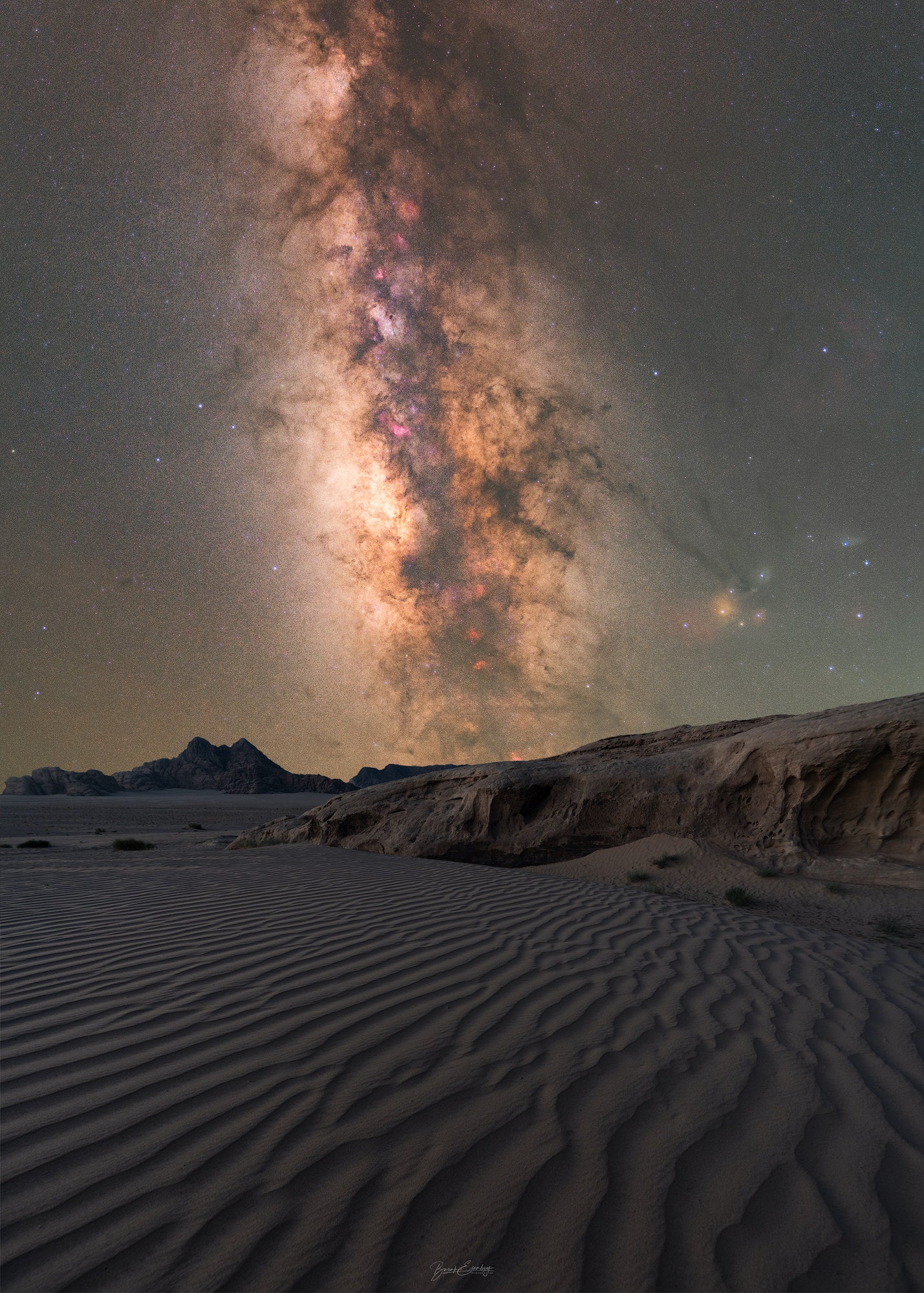 Photo by Burak Esenbey. Foreground: Sony Alpha 7 IV. Sony 16-35mm f/2.8 G Master. 1/4-sec., f/5.6, ISO 1250. Sky: Sony Alpha 7 III (astro-modified). Sony 24mm f/1.4 G Master. 179-sec., f/1.8, ISO 800
Sony 14mm f/1.8 G Master: An extreme lightweight lens that I always have with me when shooting night photography. I love to use it for timelapses, because it's sharp wide open, so it performs perfectly.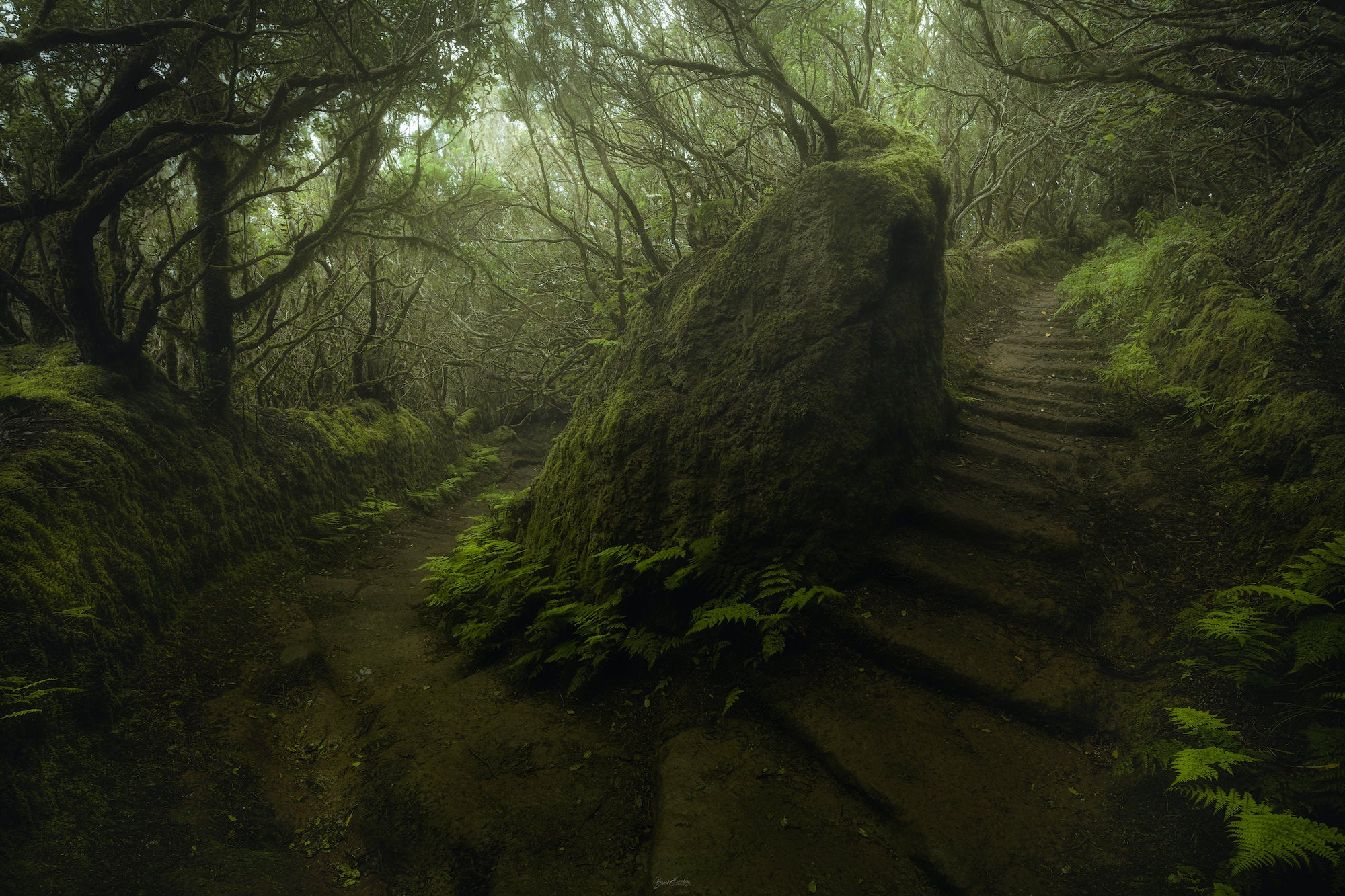 Photo by Burak Esenbey. Sony Alpha 7 IV. Sony 14mm f/1.8 G Master. 1/3-sec., f/9, ISO 160
Sony 100-400mm f/4.5-5.6 G Master: A telephoto lens is mandatory in my opinion for landscape photography. The 100-400mm is a perfect fit for that. I always have it with me on trips. You are able to catch wonderful details or just objects far away. For a Tele Lens the weight is ok and that's another point to mention here: the image quality is (like all GM Lenses) unbeaten.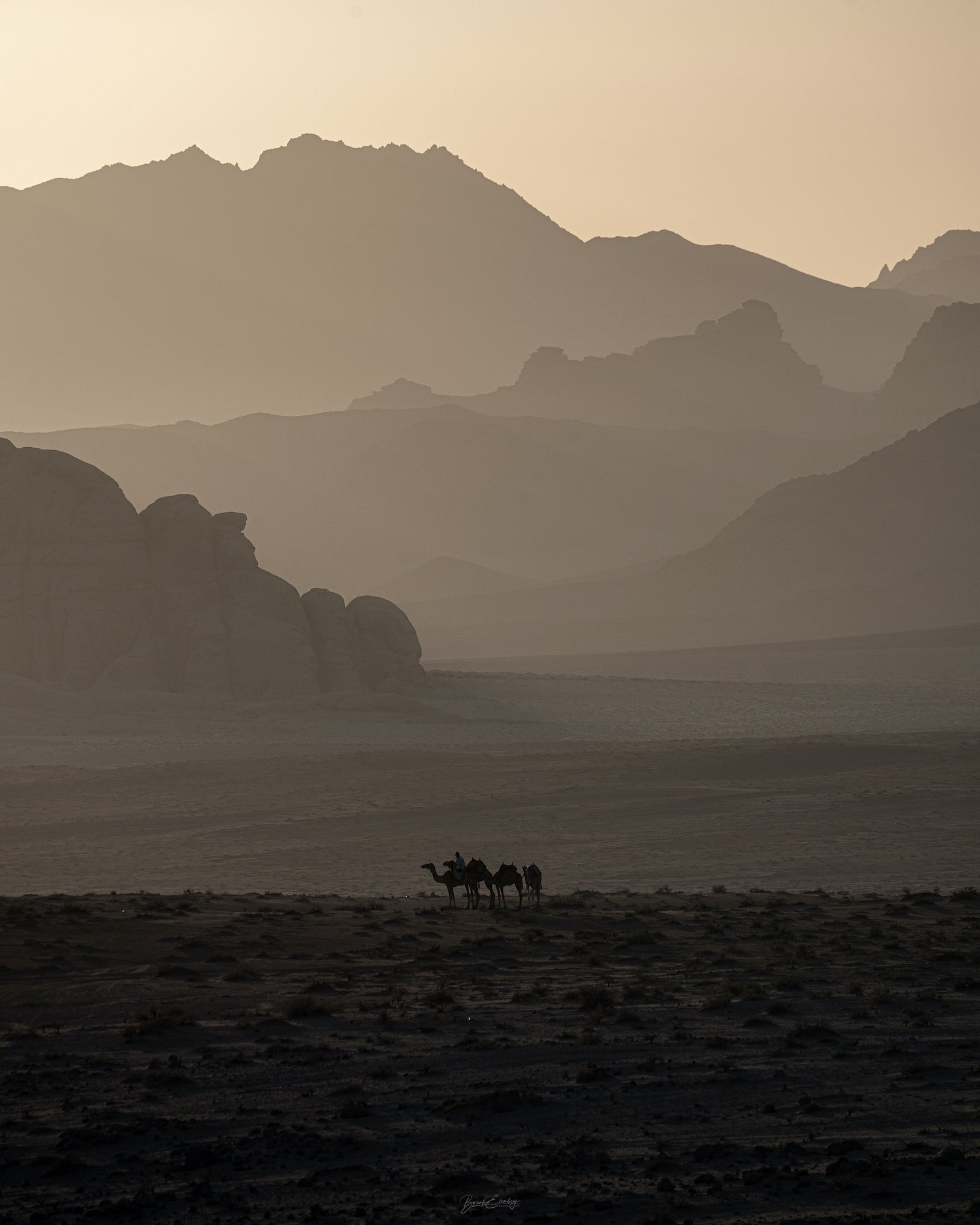 Photo by Burak Esenbey. Sony Alpha 7 IV. Sony 100-400mm f/4.5-5.6 G Master. 1/650-sec., f/10, ISO 125
Sony 24-105mm f/4 G: In addition to my setup, I have this more flexible lens in my bag. Mostly I use it in situations where it's maybe not clear what lens would be the best fit.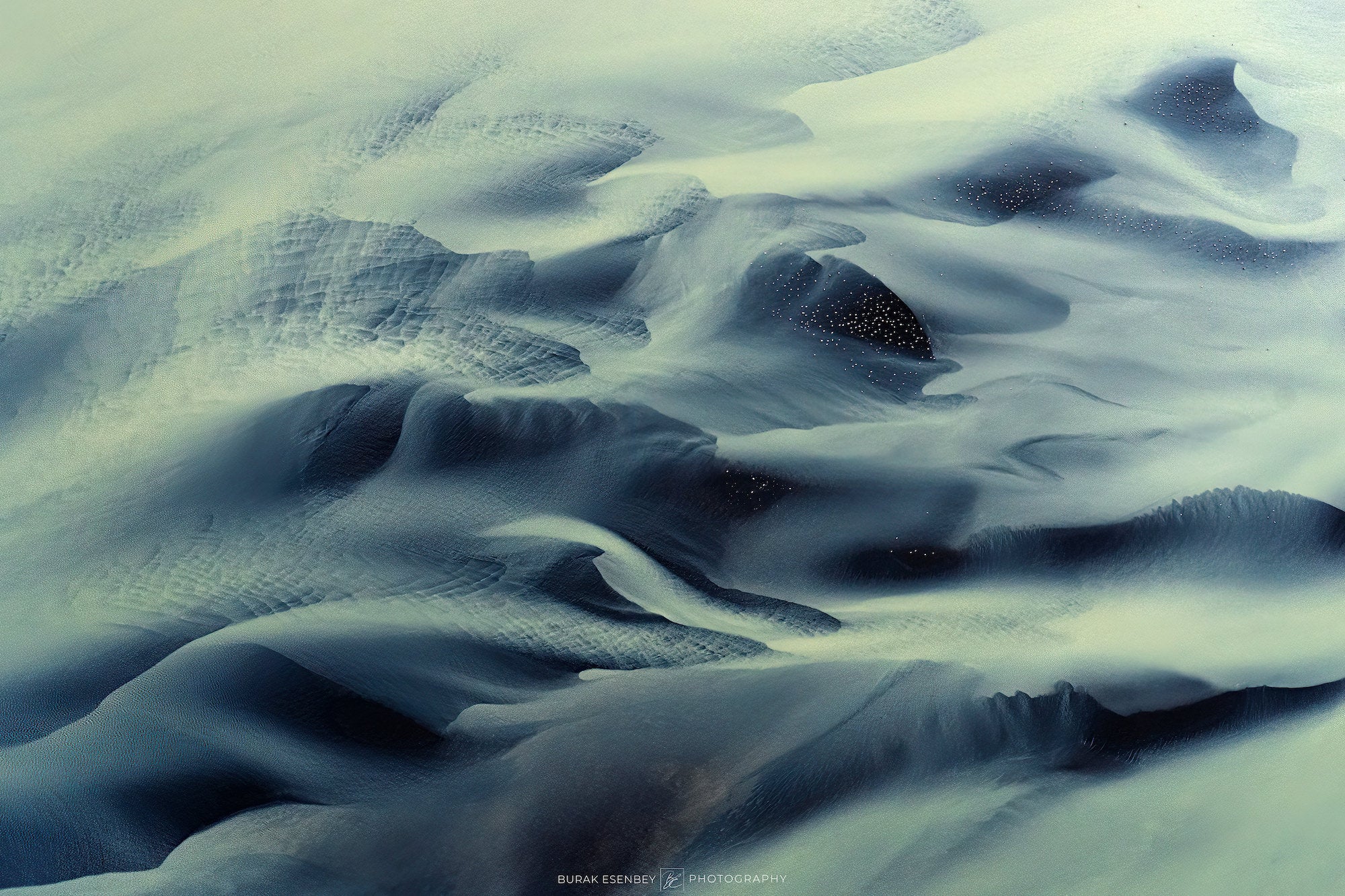 Photo by Burak Esenbey. Sony Alpha 7R III. Sony 24-105mm f/4 G. 1/2000-sec., f/8, ISO 640
Accessories
Sony Bluetooth Remote: My first choice remote controller from Sony. Its an essential piece in my camera bag for landscape photography. For tracked images I use an intervalometer, there I can configure 1-3 min exposure and let the camera run. Nevertheless, the bluetooth remote is constantly ready when I need it and I can use it meters away from the camera if necessary. It's important not to touch anything on the setup when shooting, so hanging around my neck, it is perfect to use.
KASE Armour Filters System: In landscape photography there are several use cases to work with filters and I always have my Amour System from KASE with me. The magnetic Armour System has by far the best concept in the market, they listened to their users and this makes working with these items so easy. In my KASE Bag there are gradient filters, a CPL filter and ND filters. For night photography there are different options like Nightpolution- or Star Glow Filters. Also there is a filter for focusing on stars. Even for my Sony 14mm 1.8. there is a perfect attachment for it, so I can use my filter system with it.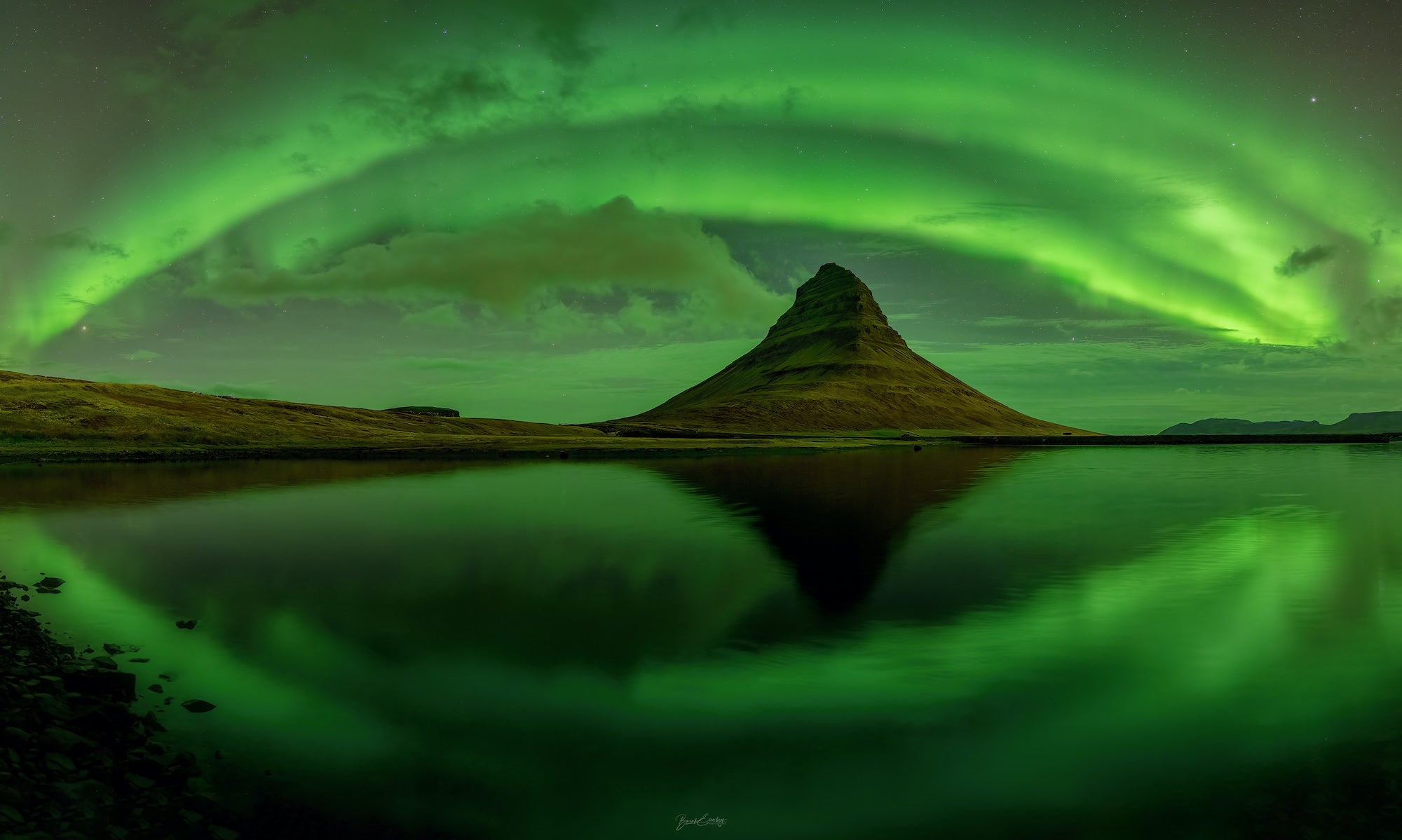 Photo by Burak Esenbey. Sony Alpha 7 IV. Sony 24mm f/1.4 G Master. 2-sec., f/2, ISO 2000
Sunwayfoto T3640CM Carbon Fiber Tripod: This tripod is my go to one which I'll take with me on every trip. I love working with the big ones, because I always need a sturdy tripod which can easily handle windy situations, waves, or the extra weigh of my Star Trackers. Although this tripod is one of the bigger category, it's still light enough to carry it around for hours. Additionally I use the DT-03: 3 Way Head. It allows me to work extreme accurately and makes my life so easy in terms of panorama shots. As an alternative head, I own the XB-52 from Sunwayfoto.
Star Tracker: Easy to use, lightweight 2-IN-1 Star Tracker which I highly recommend for stunning results of the night sky. It became a permanent piece of my backpack for night images and rotating timelapses.
Petzls Headlamp: Working in the night and hiking around in pitch black areas makes owning a headlamp necessary.
See more of Burak Esenbey's work on Instagram @BurakEsenbey.