Austin Rupp (@austinjrupp) started his career as a product photographer, but over the years has made the switch to portrait and lifestyle photography. Austin grew up in California, spent a few years living in the Micronesian islands, and is now based in Utah. Austin's focus is to capture dynamic photos, and videos, that tell a story. Coming from a fine art background, Austin approaches every portrait shoot with a gallery view in mind. "If I were to hang all my photos from a shoot next to each other on a wall, I would want each photo to have a unique look, but still relate to the others in the set. When I go out to shoot I am never going to capture a photo, but an experience or emotion." Austin tends to find himself in a variety of different shooting conditions and environments and he uses a Sony Alpha 7R V, an FX3 and a full spread of Sony G Master and G prime and zoom lenses for his creative pursuits. "I chose Sony because of the versatility. They have lens and body options to cover any situation I could possibly find myself in. I also needed gear that was reliable. I shoot almost every single day and needed gear that could handle that kind of constant workload. I am happy to report that after years of constant use my Sony kit hasn't slowed down or failed on me once." Austin gives us a look at the full kit he uses to capture creative portraiture and more.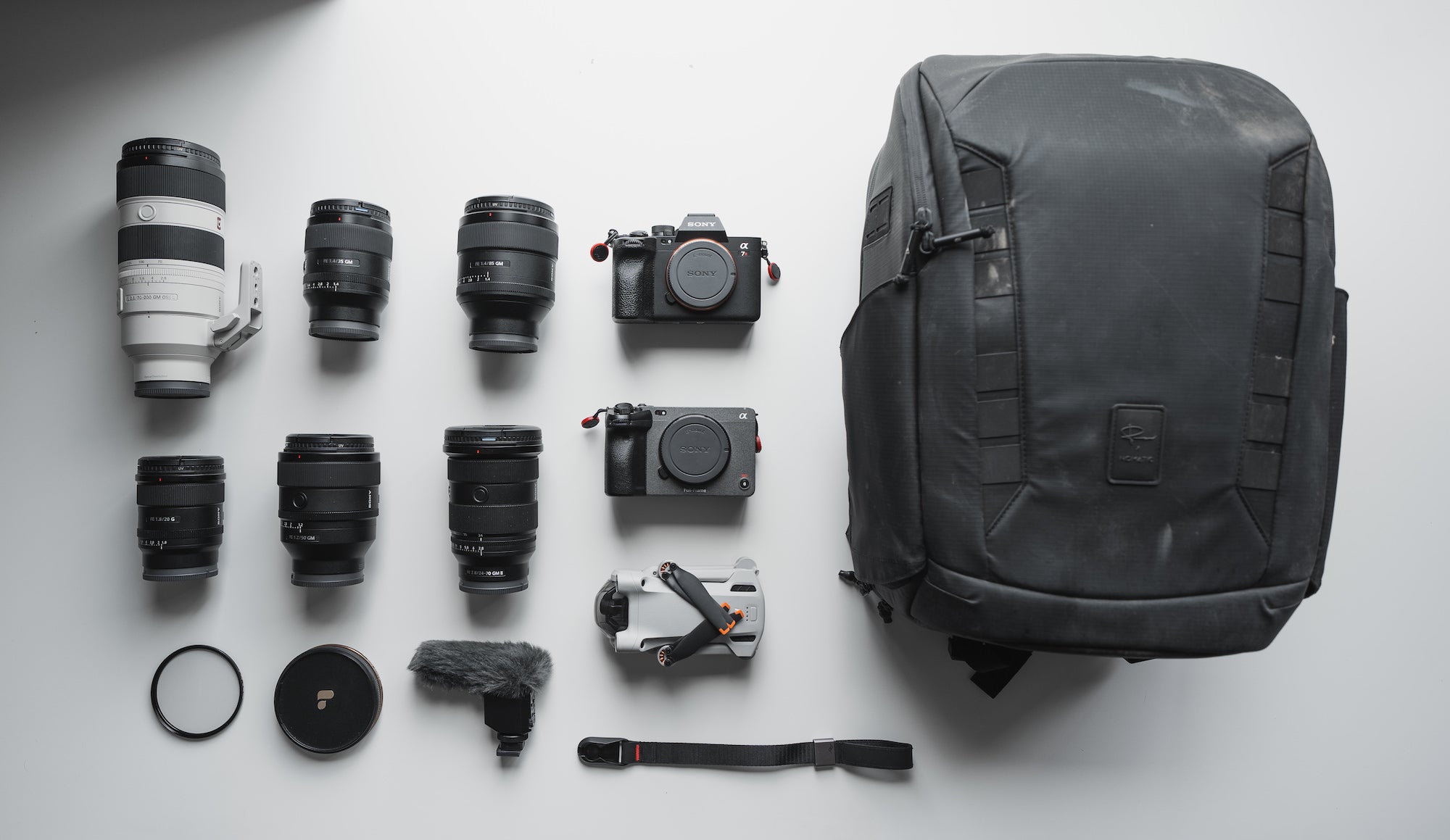 Cameras
Sony Alpha 7R V: The Alpha 7R V is my work horse. Every photo I take goes through this camera. The AF and subject recognition in this camera make it so I never have to worry about missing the shot. The Alpha 7R V is also the first camera in the R series to introduce 4k 10bit 4.2.2. LOG recording making it a very capable hybrid camera. On a recent portrait shoot, there was a bit of a hike before the location and I wanted to pack as light as possible. Thanks to the Alpha 7R V I was able to bring one camera body and still capture incredible photo and video. Throw in a 60-megapixel sensor, fully articulation rear screen, improved IBIS and there truly is no other camera I trust more to get the job done than the Alpha 7R V.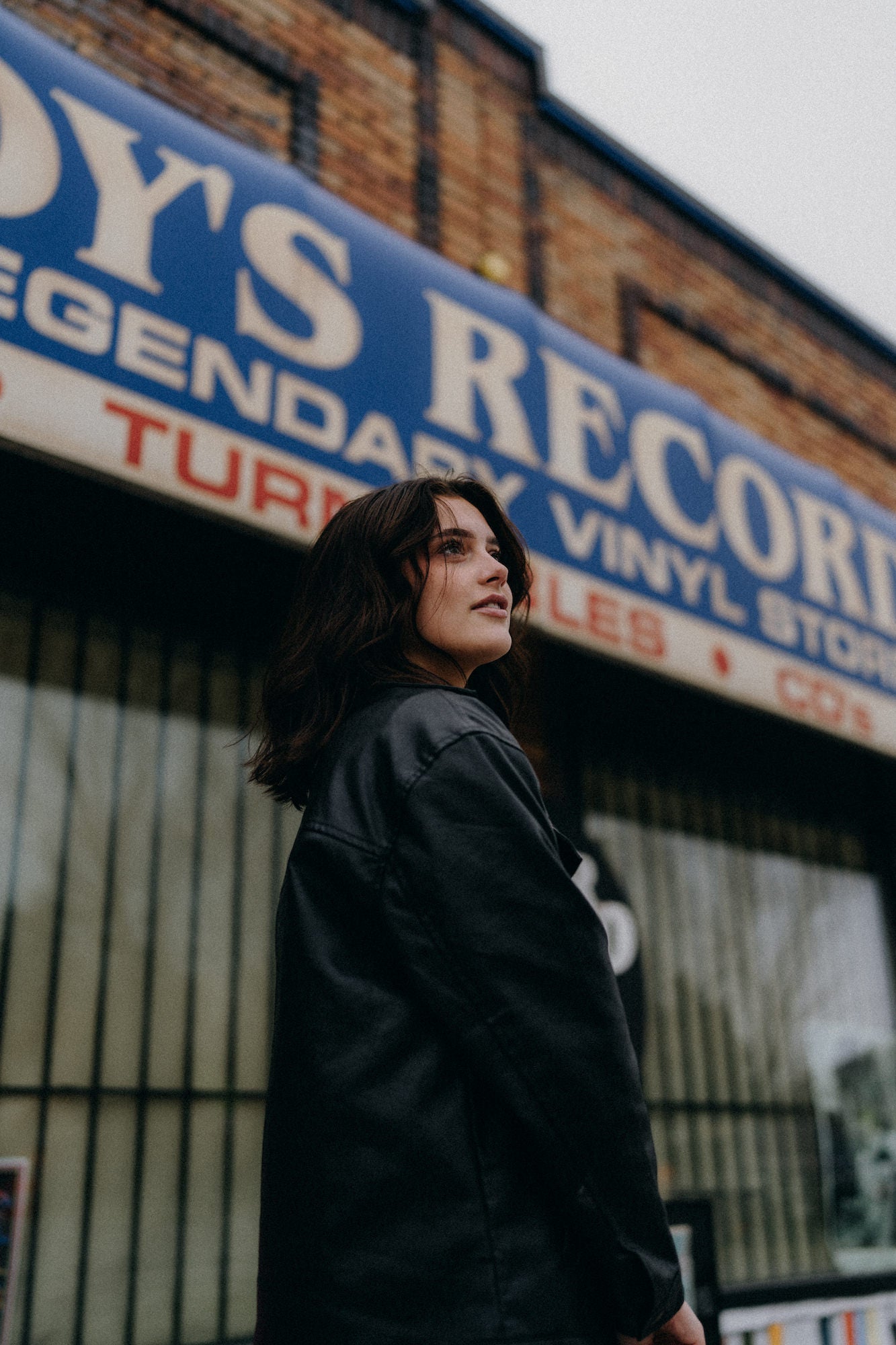 Photo by Austin Rupp. Sony Alpha 7R V. Sony 35mm f/1.4 G Master. 1/640-sec., f/1.4, ISO 100
Sony FX3: I use the FX3 when I want to capture cinematic video portraits. Being able to shoot 4k 60 frames per second with no additional crop means I can take full advantage of my full frame lenses while shooting video. I also tend to shoot video portraits after my photo portraits which means I am usually running low on light. This is never an issue though because the FX3 has a dual native ISO of 640 and 12800 which means I can capture crisp clean video well into blue hour. The FX3 is also my video workhorse in the studio. Whether I am shooting long form, short form, or top-down videos I can quickly setup up the FX3 thanks to it having mounting points built directly into its' body. I was never a fan of camera cages and love that I don't have to use one anymore.
Lenses
Sony 35mm f/1.4 G Master: When it comes to portrait photography, I love using prime lenses. I love how they separate my subjects from the background and give my images an almost surreal look to them. My favorite prime lens must be the 35mm. Specifically, the 35mm f/1.4 G Master lens. This lens was not always my favorite though. When I first started photography, I gravitated towards much tighter focal lengths like 135mm. As I have progressed in my career though I have grown to love incorporating more of the environment in my shots. I feel like 35mm gives me that perfect balance of environment inclusion and subject separation. I shoot 90% of my photos on this lens. The 35mm G Master is also a lot more compact and lightweight compared to other 35mm lenses on the market. This makes it perfect for those longer shooting days.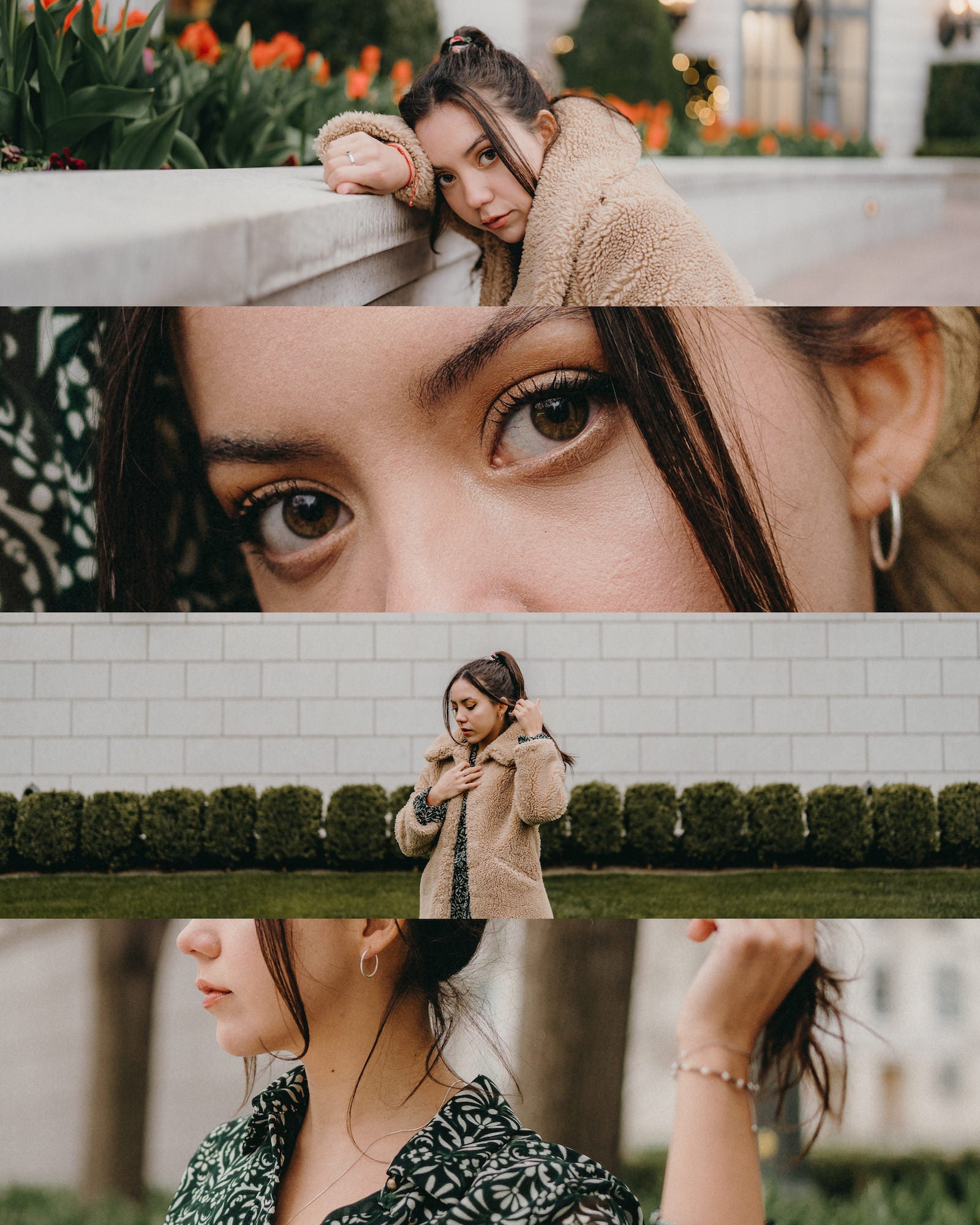 "35mm is great for capturing a variety of perspectives during a portrait shoot." Photo by Austin Rupp. Sony Alpha 7R V. Sony 35mm f/1.4 G Master.
Sony 85mm f/1.4 G Master: I have the 85mm in my bag as a complement to my 35. I find the two work really well together. The 85 doesn't get as much use as some of my other lenses, but every time I do decide to use it I am always impressed with the results I get.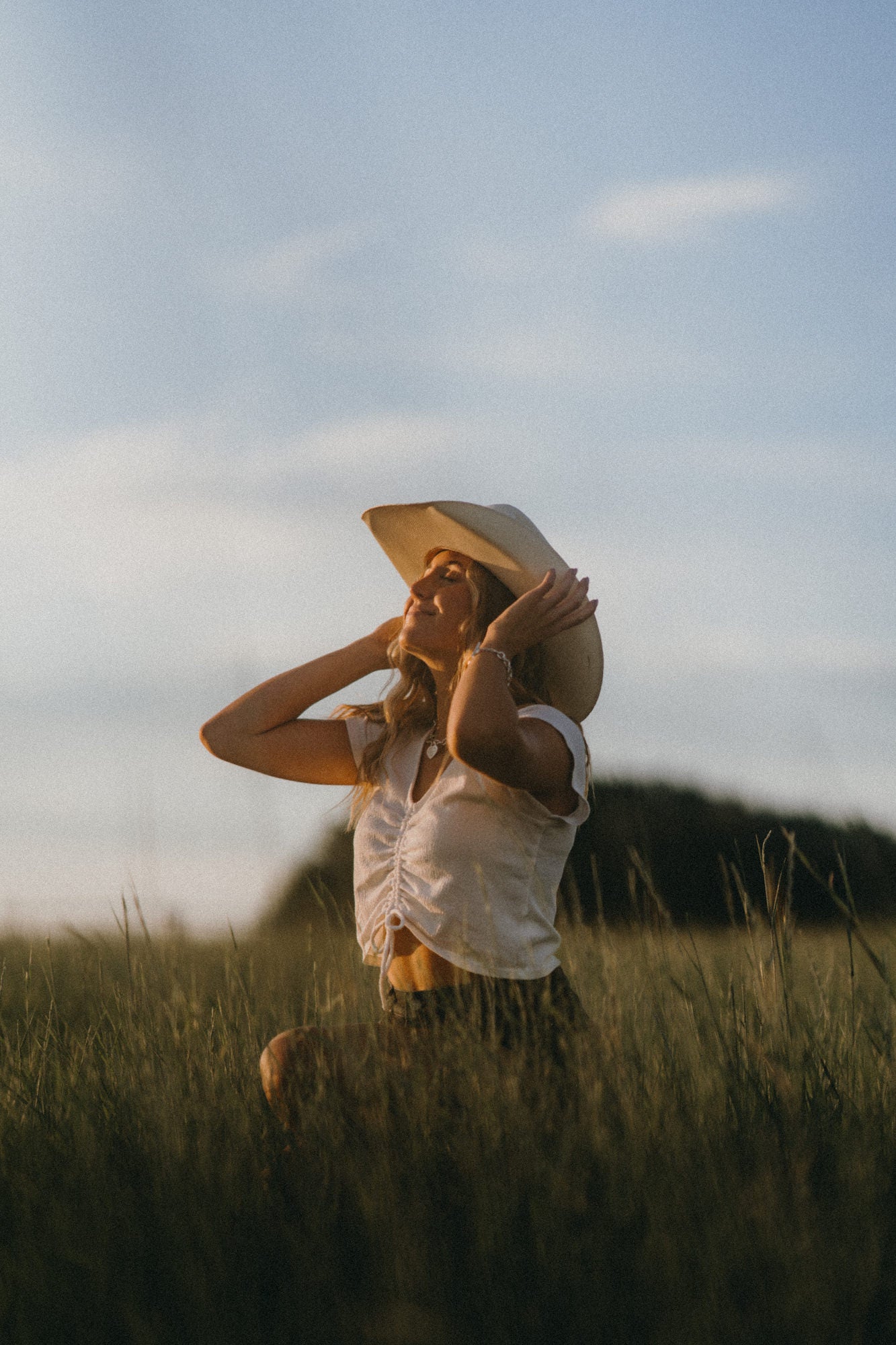 "The 85mm was a last-minute addition for this shoot and I am so glad I brought it." Photo by Austin Rupp. Sony Alpha 7R V. Sony 85mm f/1.4 G Master. 1/2500-sec., f/1.4, ISO 100
Sony 50mm f/1.2 G Master: The 50mm f/1.2 G Master is a relatively new addition to my camera bag. While I prefer 35 for photography, I have fallen in love with shooting video with the 50mm. This lens almost never leaves my FX3 anymore. There is just something about the combination of the focal length and compression at f/1.2 I find to be very pleasing when it comes to video. All of my video portraiture is pretty much exclusively shot on this lens.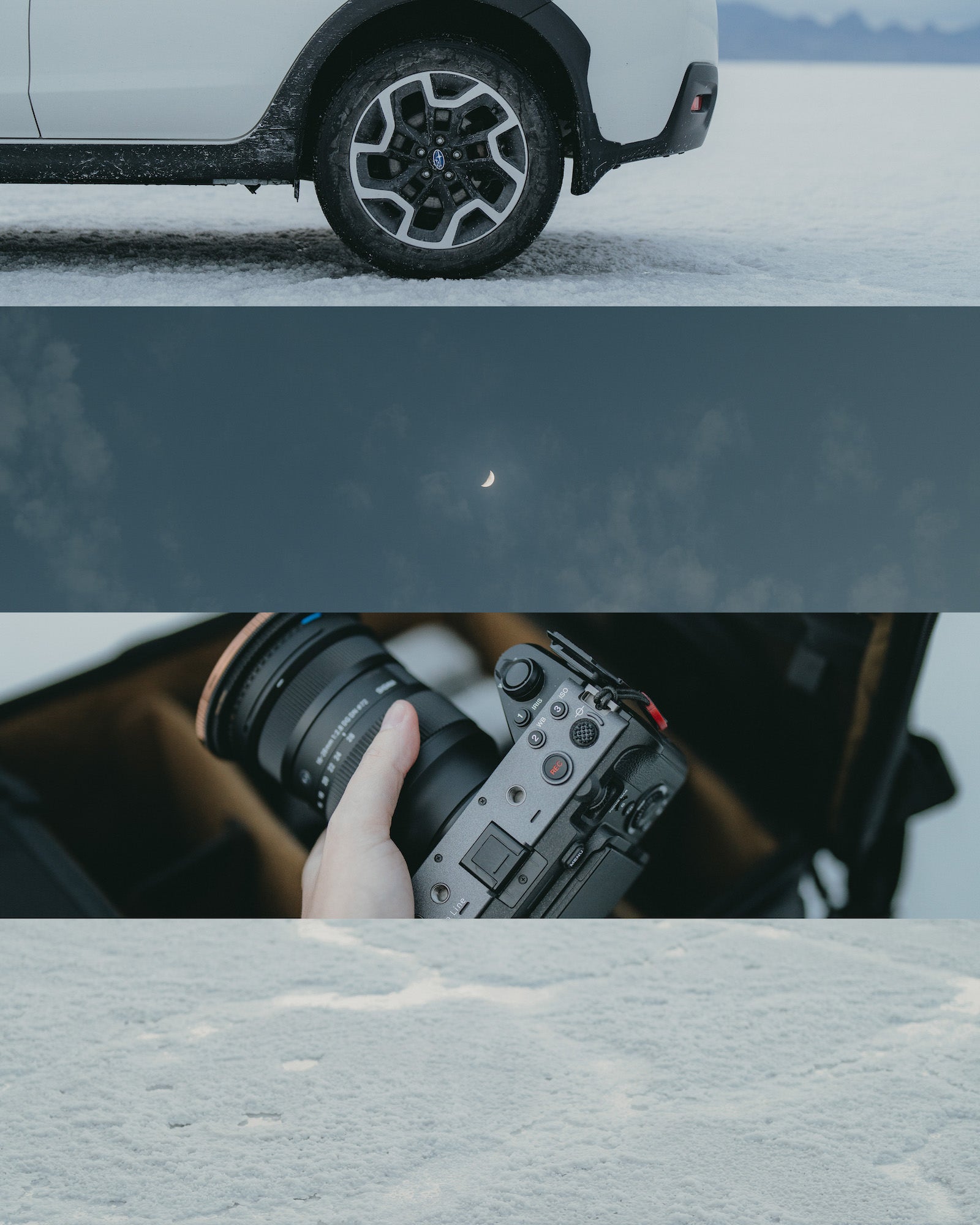 "I love capturing details with the 50mm." Photo by Austin Rupp. Sony FX3. Sony 50mm f/1.2 G Master.
Sony 20mm f/1.8 G: When I was deciding which ultra-wide lens to add to my kit, I was between this 20mm f/1.8 G lens and the 16-35mm f/2.8 G Master lens. I ultimately decided to go with the 20mm for a few reasons. For one, I only needed a wide lens. The 16-35 is a fantastic lens, but it has a lot of focal lengths in it that I already had covered with other lenses. The 20mm is also a lot smaller, lighter, and has a faster aperture at f/1.8. This lens just has a different look to it compared to other lenses. I love using it for portraits when I feel like getting out of my comfort zone and trying a new perspective.
"This was the first shoot I ever tried the 20mm on. I immediately fell in love with the unique perspective it provided." Photo by Austin Rupp. Sony Alpha 7R V. Sony 20mm f/1.8 G. 1/400-sec., f/1.8, ISO 100
Sony 24-70mm f/2.8 G Master II: The 24-70mm serves a few purposes for me. When it comes to video, this is my go-to lens when I need to be able to capture a variety of shots. I love being able to quickly switch from filming a talking head to B roll without having to slow down production with constant lens changes. With this second version of the 24-70mm being smaller and lighter, it has also become my do it all photography lens when I need to pack light or capture moments in everyday life. On a recent trip to Disney Land with my family I only took the Alpha 7R V and 24-70mm. This is the perfect combo for this kind of environment where you don't always have time to get into the perfect position to take a photo. With the versatility of the 24-70mm I was able to capture a variety of shots without ever slowing down the fun.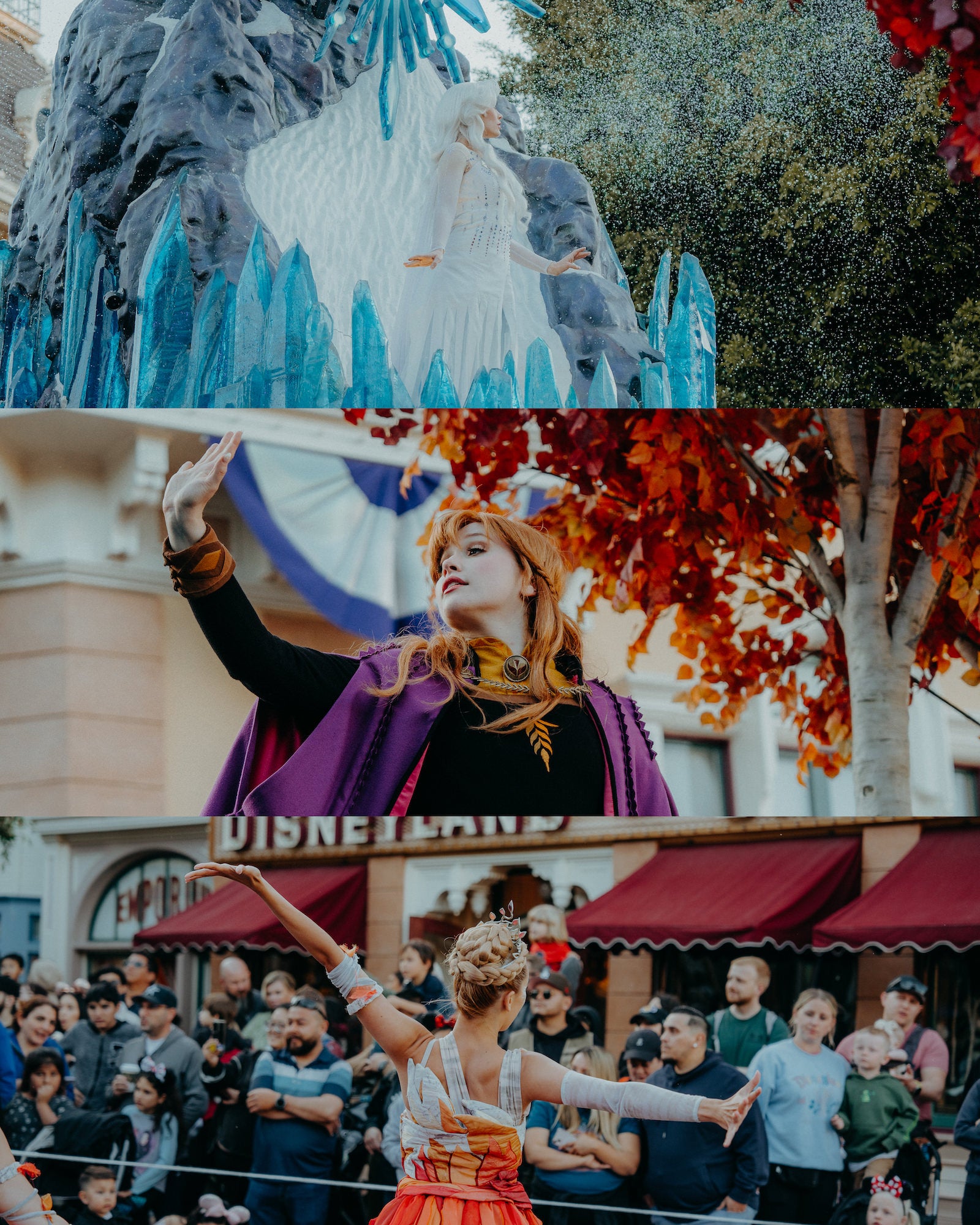 "Being able to capture a variety of shots, while being stuck in the same spot, made this parade even more enjoyable." Photo by Austin Rupp. Sony FX3. Sony 24-70mm f/2.8 G Master II.
Sony 70-200mm f/2.8 G Master II: The 70-200mm is a lens I only use in very specific situations. I mostly use the 70-200mm when capturing landscapes. I love being able to zoom in and capture the details in a location. On a recent portrait shoot in Snow Canyon I used the 70-200mm to capture detail shots of the surrounding red rock to complement the portraits. I find adding these types of shots to a portrait shoot really help to round out the set and a tell a fuller story. I also love using the 70-200mm to convey scale in my portraits. Capturing your subject, off in the distance, dwarfed by a vista is a photo you just can't capture with any other lens.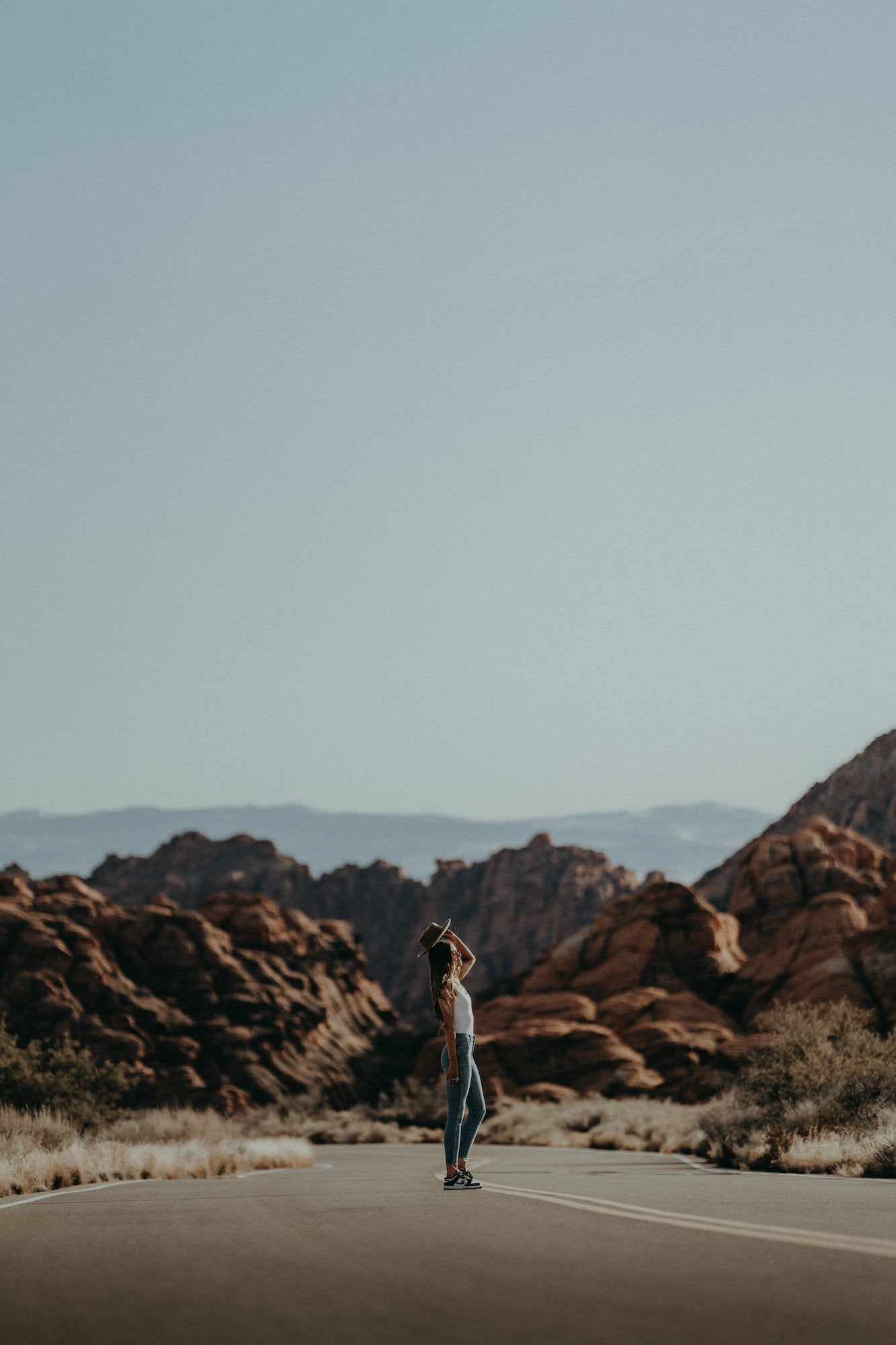 "This was a photo I wanted to capture for the longest time. It was a photo that could really only be captured by a 70-200mm." Photo by Austin Rupp. Sony Alpha 7R V. Sony 70-200mm f/2.8 G Master II. 1/4000-sec., f/2.8, ISO 100
Accessories
Camera Bag: My camera bag of choice is the Peter McKinnon X Nomatic camera bag. I have it in both the 20L and 30L. These bags are built like tanks and are super customizable.
Sony ECM-B1M Microphone: This has become my favorite mic to use. It integrates right into the hot shoe on the camera meaning you don't have to fuss with an audio cable. I also love being able to use things like the built in noise cancelation or Auto audio leveling while recording. I know my audio will always come out crisp and clear when I am using this mic.
Peak Design Wrist Strap: I am a huge fan of wrist straps. I find traditional camera straps to just get in the way while I am trying to shoot.
Drone: I just recently added a drone to my kit and have been loving it. It allows me to shoot with a perspective that was originally unobtainable.
ND Filter: If you shoot video you know how important an ND filter is. I use the Peter McKinnon X Polar Pro Variable ND with Mist.
Black Pro Mist Filter: I shoot 85% of my photos with a black pro mist filter. I love the dreamy/vintage look it gives the images. The specific ones I use are from Nisi and I have them in the 1/8, 1/4, and 1/2 strengths.
See more of Austin Rupp's work on Instagram @austinjrupp.