"I shoot sports exclusively, though I drift into other areas of photography on an occasional basis when family and/or friends come knocking (see baby photos). I have shot for newspapers, sports wire services, MaxPreps and local colleges and universities. Everything in my bag is geared toward sports and works best for what and how I shoot." - Kenneth Murphy
Photo by Kenneth Murphy. Sony α1. Sony 400mm f/2.8 G Master. 1/8000-sec., f/2.8, ISO 800
Photo by Kenneth Murphy. Sony α1. Sony 400mm f/2.8 G Master. 1/3200-sec., f/2.8, ISO 1000
Kenneth Murphy's Sony cameras and lenses for sports photography
Photo by Kenneth Murphy. Sony α1. Sony 135mm f/1.8 G Master. 1/2500-sec., f/2.8, ISO 2000
Photo by Kenneth Murphy. Sony α1. Sony 400mm f/2.8 G Master. 1/2500-sec., f/2.8, ISO 400
Photo by Kenneth Murphy. Sony α1. Sony 400mm f/2.8 G Master. 1/4000-sec., f/2.8, ISO 500
Photo by Kenneth Murphy. Sony α1. Sony 400mm f/2.8 G Master. 1/4000-sec., f/2.8, ISO 1000
Photo by Kenneth Murphy. Sony α1. Sony 400mm f/2.8 G Master. 1/2000-sec., f/2.8, ISO 1600
Photo by Kenneth Murphy. Sony α1. Sony 400mm f/2.8 G Master. 1/3200-sec., f/2.8, ISO 250
Photo by Kenneth Murphy. Sony α1. Sony 400mm f/2.8 G Master. 1/2500-sec., f/2.8, ISO 200
Photo by Kenneth Murphy. Sony α1. Sony 400mm f/2.8 G Master. 1/2500-sec., f/2.8, ISO 800
Photo by Kenneth Murphy. Sony α1. Sony 400mm f/2.8 G Master. 1/5000-sec., f/2.8, ISO 320
Photo by Kenneth Murphy. Sony α1. Sony 400mm f/2.8 G Master. 1/4000-sec., f/2.8, ISO 1000
Photo by Kenneth Murphy. Sony α1. Sony 400mm f/2.8 G Master. 1/4000-sec., f/2.8, ISO 250
Photo by Kenneth Murphy. Sony α1. Sony 400mm f/2.8 G Master. 1/3200-sec., f/2.8, ISO 250
Photo by Kenneth Murphy. Sony α1. Sony 400mm f/2.8 G Master. 1/4000-sec., f/2.8, ISO 800
Photo by Kenneth Murphy. Sony α1. Sony 400mm f/2.8 G Master. 1/4000-sec., f/2.8, ISO 800
Photo by Kenneth Murphy. Sony α1. Sony 400mm f/2.8 G Master. 1/2000-sec., f/2.8, ISO 800
Photo by Kenneth Murphy. Sony α1. Sony 400mm f/2.8 G Master. 1/2500-sec., f/2.8, ISO 2000
Kenneth Murphy has been photographing sports for decades. He relies on a combination of the Sony Alpha 1 and a trio of fast primes (including a 400mm f/2.8 G Master) to capture peak action. We caught up with him to take a look inside his bag for sports photography. Keep reading below to see the Sony Alpha cameras and Sony lenses he relies on to capture game-defining sports moments.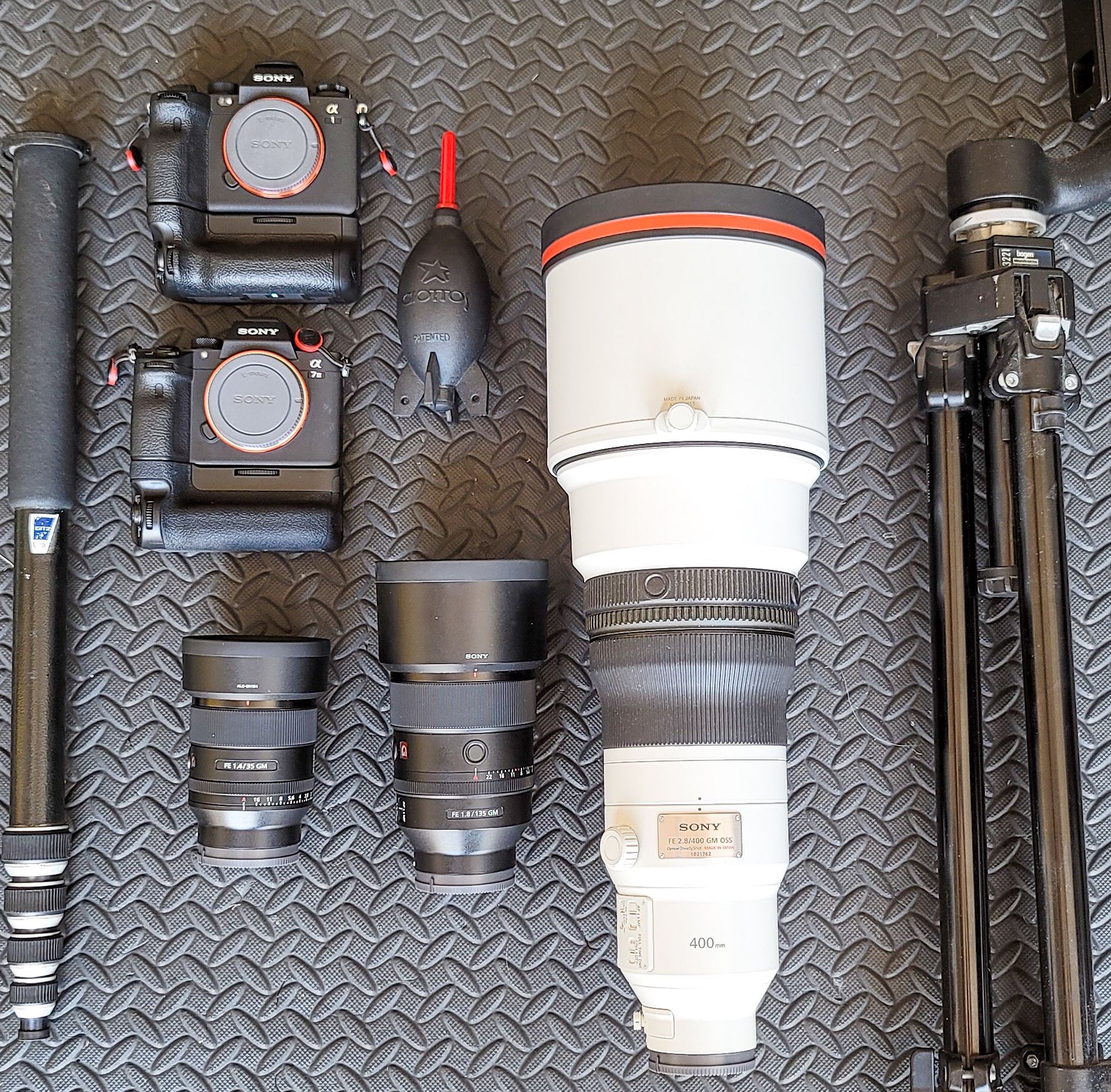 See how sports pro Kenneth Murphy uses a Sony Alpha 1 and the lens he describes as "...the best 400mm ever produced by anybody."
I mainly shoot high school sports but do shoot minor league baseball for a wire service out of Florida. I'm usually a one camera shooter though I'm sure some who read this will be aghast at that statement. I do drag along a second body when I know there will be post-game celebrations, usually for playoff-type games only. For me and what I shoot, my Alpha 1 and 400mm GM f/2.8 are my mainstay. They get me 90% of what I need and the other 10% I miss due to focal length constraints, well ... I just miss. Accurate and experienced positioning usually gets me past most problems though.
Cameras
Sony Alpha 1 (With VG-C4EM Grip): This is the workhorse of my gear. After having shot with the Alpha 9 and Alpha 9 II, this hit my bag in March of 2021. Oh what a joy to use. The Alpha 9 series bodies were fantastic but this surpasses them which to be honest, I didn't think was possible. It focuses faster and just doesn't slow down during shooting. I use it in the dog days of North Texas routinely which is usually >97 degrees in direct sunlight and have never had an overheating problem. I rarely use it for video. I'm not sure how Sony will top this camera but I'm sure they will develop another jaw dropping body at some point. Sony is at the apex of innovation and when on top of the mountain, they tend not to want to be knocked off of it.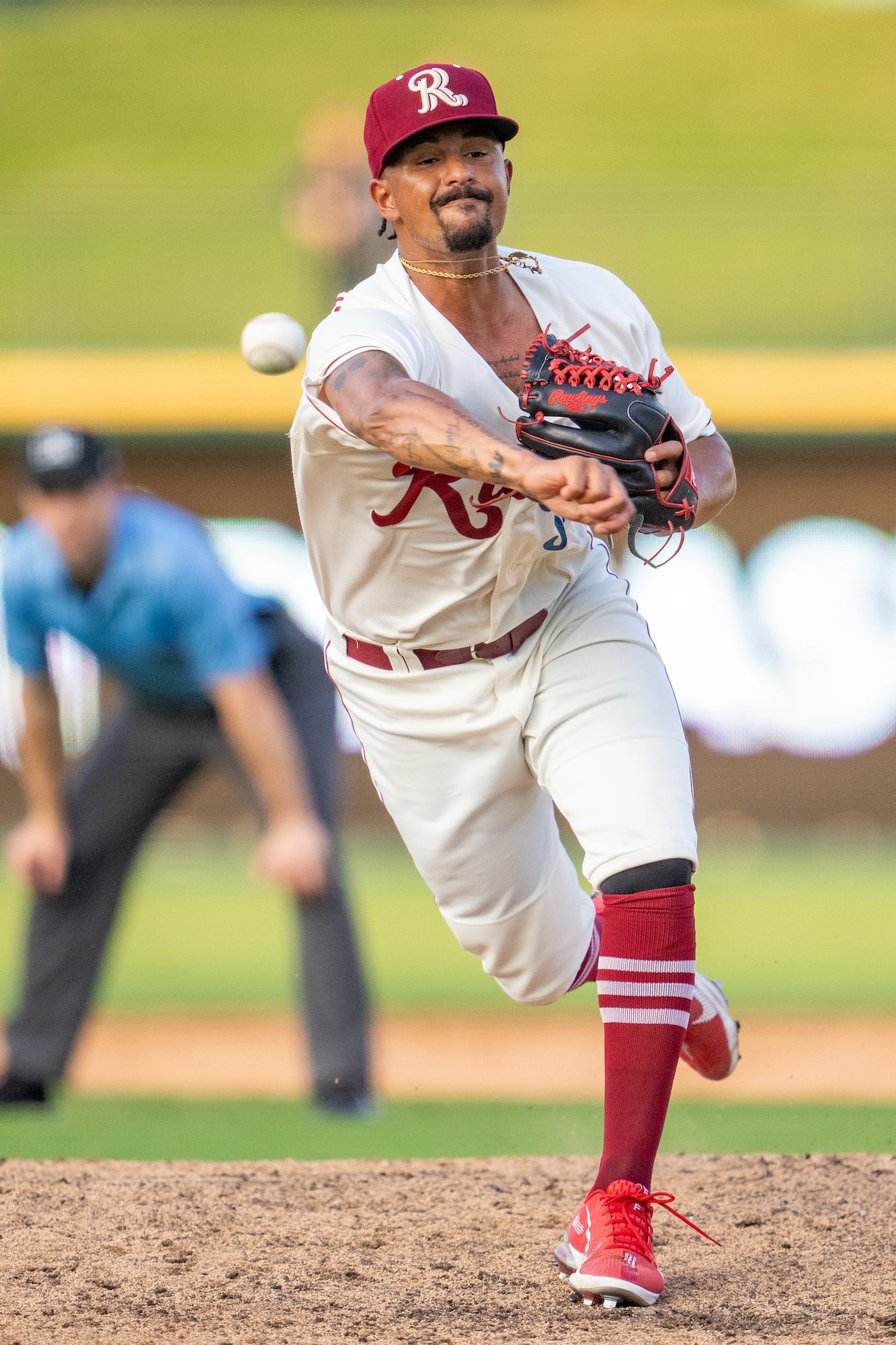 Photo by Kenneth Murphy. Sony α1. Sony 400mm f/2.8 G Master. 1/2500-sec., f/2.8, ISO 2000
Sony Alpha 7 III: I use the Alpha 7 III as my second body. I'm not a shooter that uses the second body much during action. I usually just have it along to get jubilation shots, group poses after the game, sportraits, etc. It does a great job at what I use it for. Though not as fast as the Alpha 9 or Alpha 1 series cameras, it does perfectly well for my intended purpose.
Lenses
Sony 400mm f/2.8 G Master: Dating back to 1999, I have used pretty much every 400mm that Canon and Nikon have produced. My Sony 400mm G Master is a piece of art & design that just blows them out of the water. First, the weight or more specifically, lack of weight, is amazing. My last 400mm weighed about 10.5 lbs. When you're lugging this around during a 3-4 hour game constantly shifting position hundreds of times/game, that three-pound difference makes a huge difference. The old adage, every ounce counts when hiking to the stadiums, shooting the game then back to the vehicle. The speed paired with the Alpha 9 series and Alpha 1 is faster than anything I have used in the past. The image quality it produces is sublime in nature. This lens just doesn't miss and produces beautiful images. I can't tell you how many times I have had someone ask me if what I was using was shot using a portrait lens. You get what you pay for on this lens. You will never regret buying this lens regardless of cost. In my opinion, it's the best 400mm ever produced by anybody!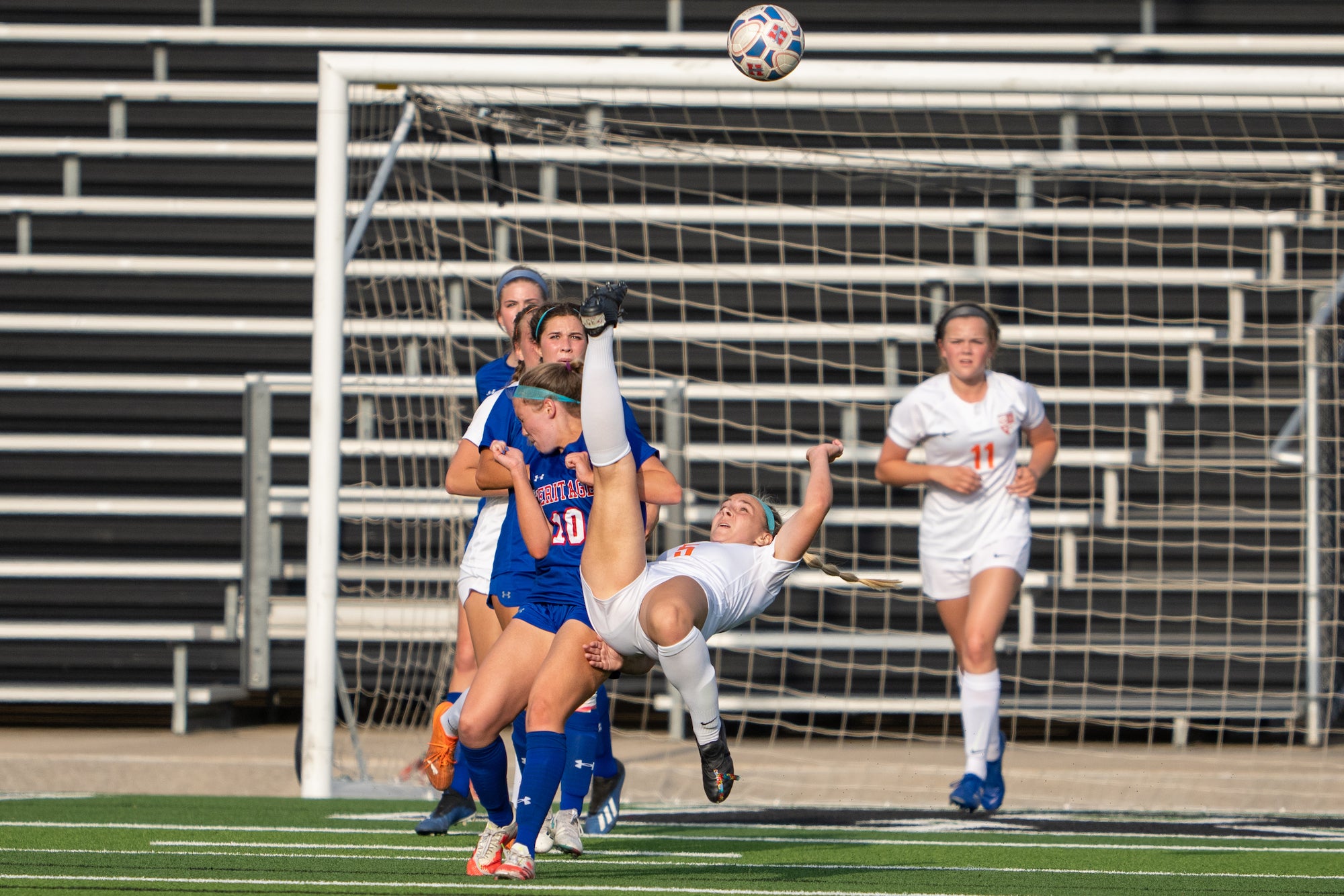 Photo by Kenneth Murphy. Sony α1. Sony 400mm f/2.8 G Master. 1/5000-sec., f/2.8, ISO 320
Sony 135mm f/1.8 G Master: The 135mm G Master is another lens I use on a regular basis. The image quality, AF speed and build of this lens are exceptional. Now, matched with the a1 and its 50mp sensor, images from this lens are easily cropped and just look great. I hate to be redundant and this seems to be a recurring theme with unbiased reviews of Sony G Master glass, but this is one of the best lenses produced of any focal length.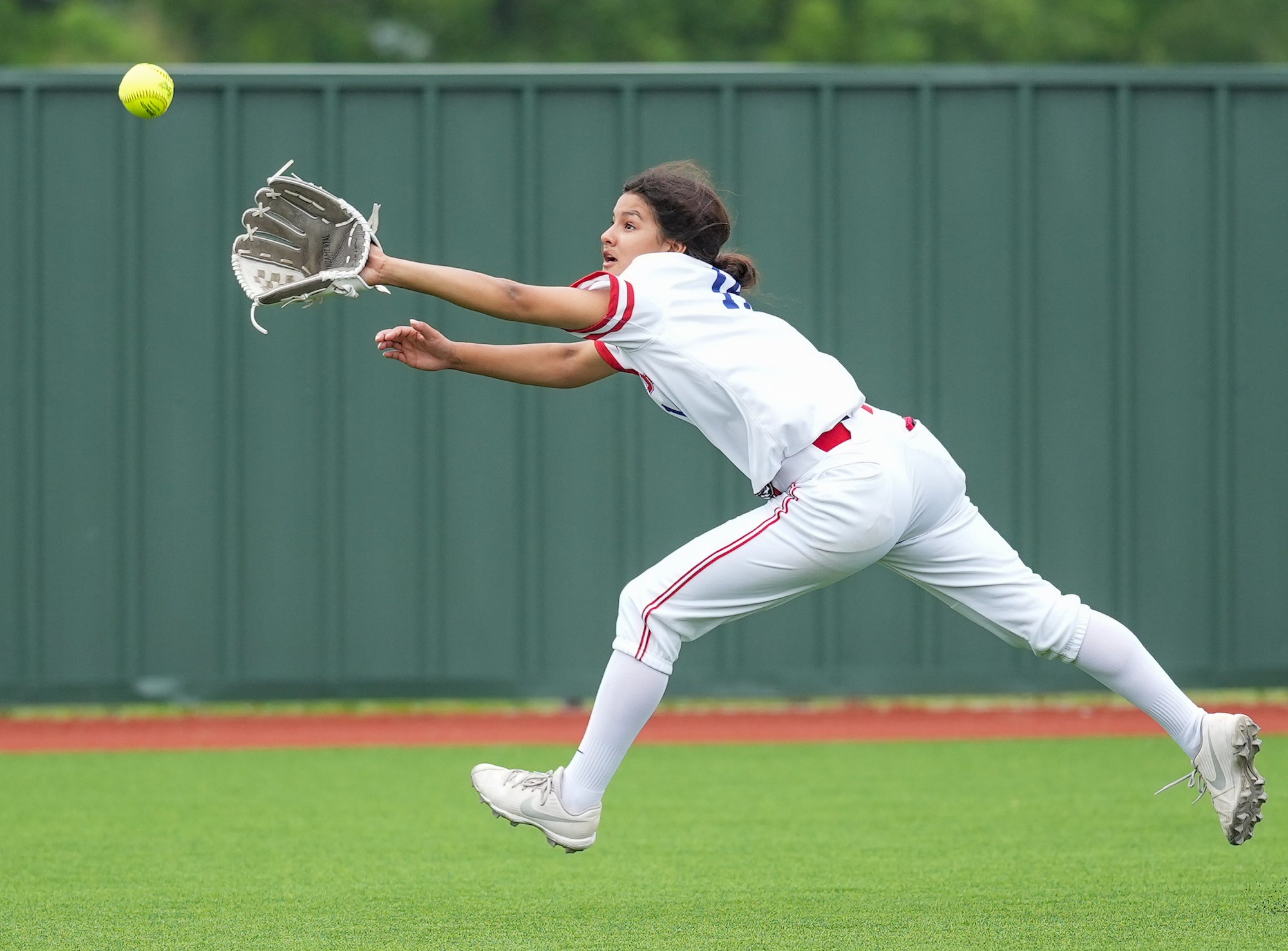 Photo by Kenneth Murphy. Sony α1. Sony 135mm f/1.8 G Master. 1/2500-sec., f/2.8, ISO 2000
Sony 35mm f/1.4 G Master: This is a new lens to my bag. It's super sharp, fast and produces wonderful images. I haven't had a ton of time to actually use this lens yet but it will get its paces soon as my shooting season begins shortly. I will have this on my Alpha 7 III for sideline, cheerleader, band, post-game, group shots. The speed and accuracy I'm seeing from this beautiful, light lens will be a welcome addition to my aching back.
Accessories
Gitzo 1564L monopod: I have used this tall support pod for more than 20 years. It's heavier than I would like and I should upgrade to carbon fiber but I'm used to it. It has never failed me.

Ruggard Alpine 600 Backpack: I love this bag for my Alpha 1 and 400mm GM. I don't have to reverse the hood and it fits perfectly and securely. I just throw my setup in and I'm on the road. My belief is the more you have to take the large hood off and on, the more chance of it getting dropped or dinging. I'm a stickler for keeping my gear in pristine shape.

Think Tank Spectral 10 Shoulder Bag: Great bag for my second body, love the magnetic clasp for one-handed gear access which locks automatically when closing the flap. Piece of mind with this bag.

Sony 160GB CFexpress Type A TOUGH Cards x2: Again, you get what you pay for. They are fast especially in post processing when transferring to my computer. These versus a fast SD card, no comparison. If transferring 50GB, this card will transfer in about 2 minutes vs. about nine minutes with the SD card. When you're tired and want to get in the bed, every minute matters once in your office.
Read more below and learn more about how Kenneth Murphy captures peak moments of action in his Alpha Universe Profile Spotlight article.