Lindsay Baca (@sitstaypetphotography) is a pet photographer based in Portland, Oregon. "I've been photographing dogs and the people who love them in gorgeous landscapes around Oregon for the last 10 years. I have a simple but powerful bag of gear that provides me with everything I need." We caught up with her to learn more about the cameras, lenses and more she packs in her kit for dog photography. Keep reading to see what's in her bag.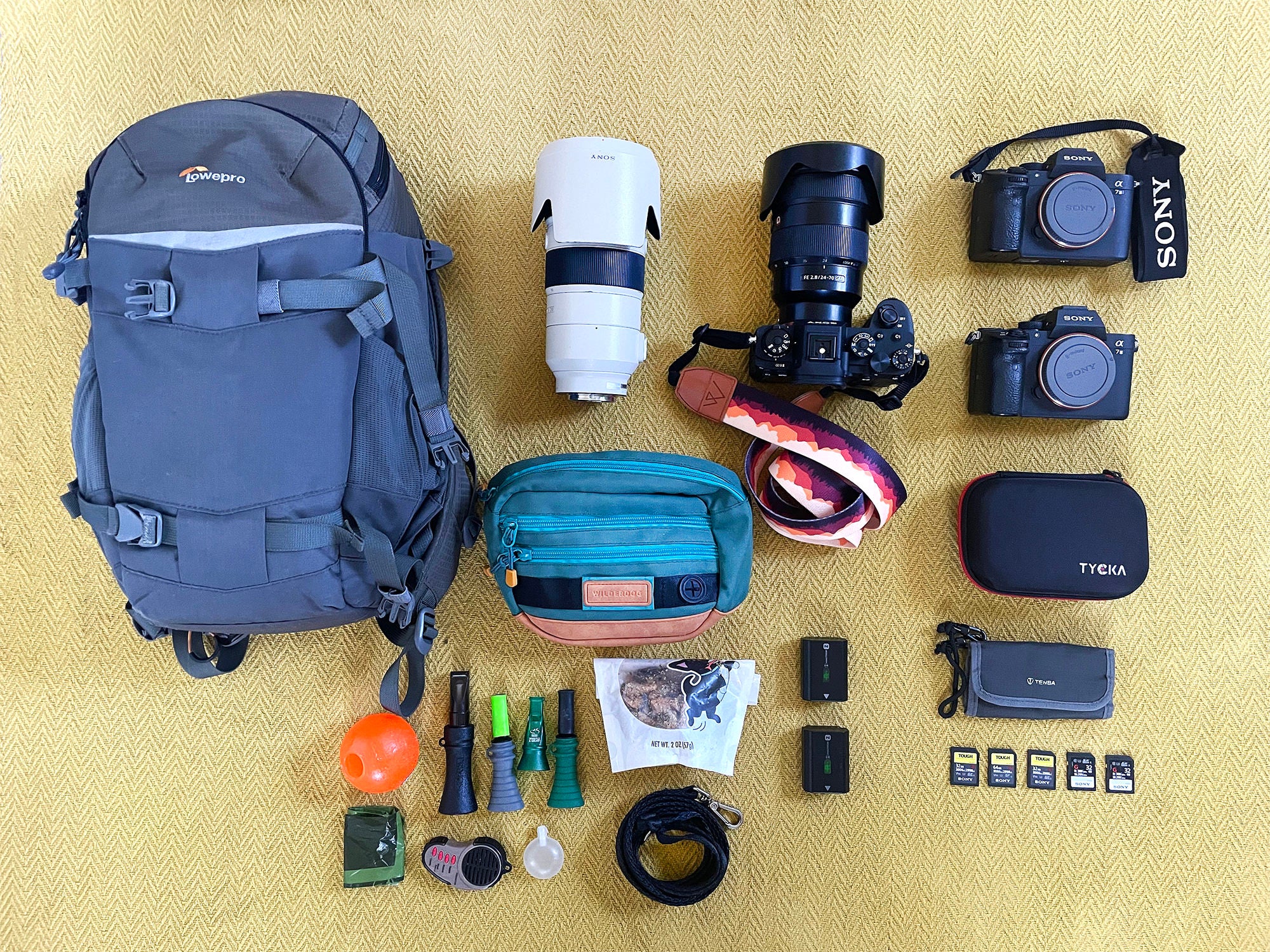 Pet photographer Lindsay Baca gives us a look at the gear she uses for photographing dogs and the people who love them in gorgeous landscapes.
Cameras
Sony Alpha 9 II: My main camera is now the Sony Alpha 9 II, which I just got a month ago after trying it out through the Sony Pro Support Program. After using it for about two minutes, I realized I couldn't live without it, since it captures action so well. Photographing dogs running towards me works so much better at 20 fps, with the amazing animal eye focus this camera has! Now I can consistently capture all the hilarious moments of dogs that happen much quicker than I can even see sometimes. Also, using the screen pulled out has saved me from always laying flat on the ground, since I photograph dogs at a low angle. It was a lot harder on my body and clothes before I switched to Sony cameras. I love that this works so well in low light or with a high ISO, which I use often. I often shoot before sunrise or after sunset and I'm amazed at what shots I can get with this while the dogs are still running around. It's so nice to have a camera that allows me to fully express my vision with such beautiful quality. I also just recently got this new camera strap from Pacific Hound that matches my dog's collar, which delights me to no end.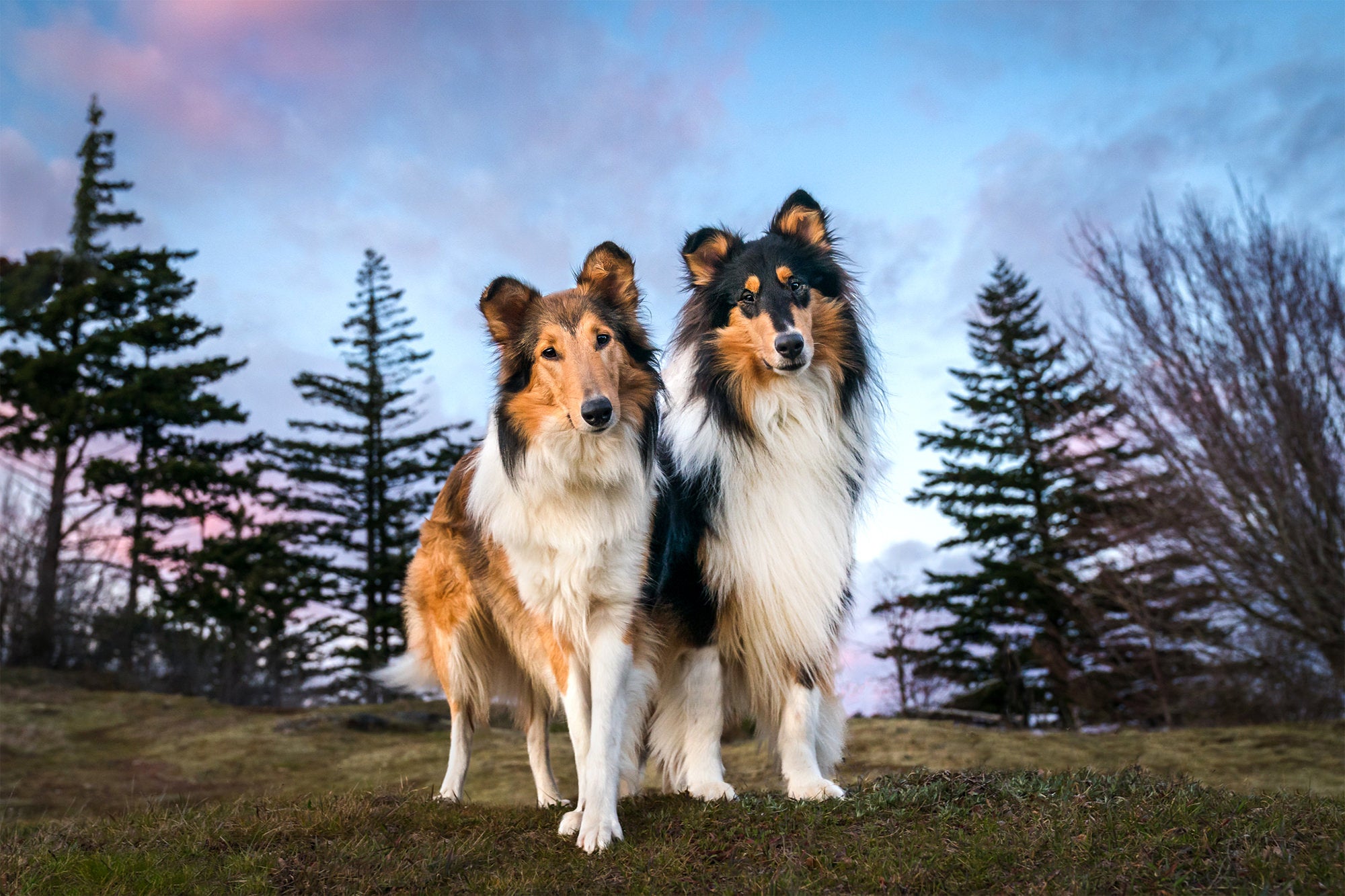 Photo by Lindsay Baca. Sony Alpha 9 II. Sony 24-70mm f/2.8 G Master. 1/250-sec., f/4.5, ISO 2000
Sony Alpha 7 III (2):I have two other camera bodies, both are the Sony Alpha 7 III, which I have loved for a few years now. I photograph families sometimes too, and I like to use both of these at the same time, one with the 70-200mm, and one with the 24-70mm. This allows me to change modes really quickly, without having to pause to change my lenses. The animal eye focus is great on this too, which is one less thing to have to think about all at the same time when working with subjects that are a little willy nilly. When I started using these cameras four years ago, they really changed the way I work for the better and I'll never forget how happy that made me when I first started using them. They just became part of my brain and everything became easier since they just work the way I want them to.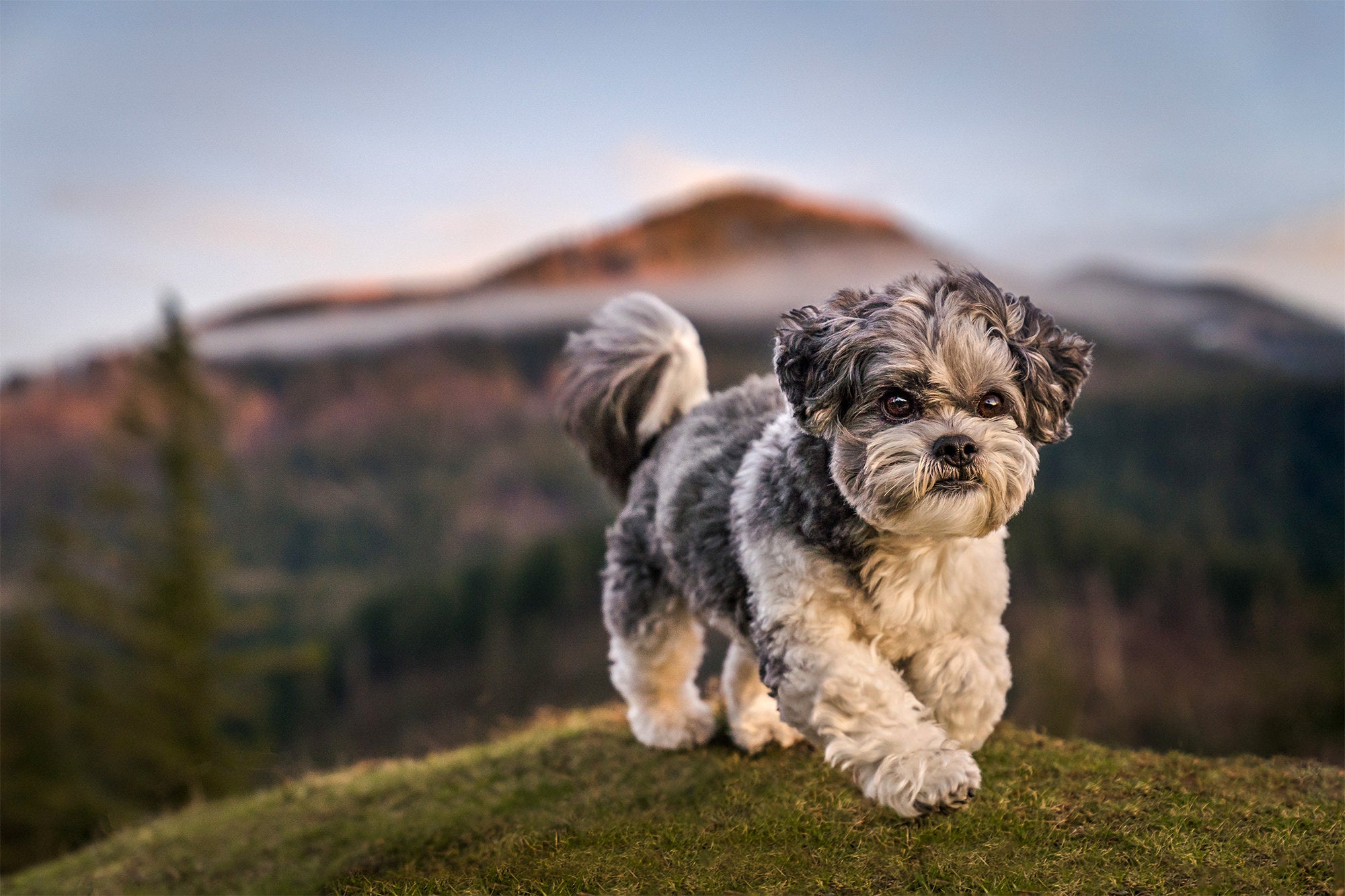 Photo by Lindsay Baca. Sony Alpha 7 III. Sony 24-70mm f/2.8 G Master. 1/800-sec., f/4, ISO 1250
Lenses
Sony 24-70mm f/2.8 G Master: My 24-70mm is definitely my go to lens. Often I will do an entire session with just this lens, since I like to include as much as the beautiful landscapes of Oregon as possible. One of the most important things about working with dogs is the ability to be flexible and quick since they move around so much and often don't do what is asked of them. This lens allows me to quickly move in or out to follow them, and the animal eye focus stays on them. I used to use mainly prime lenses, but I just require maximum versatility so I don't have to move myself around so much to get the shot. I could never be without this lens.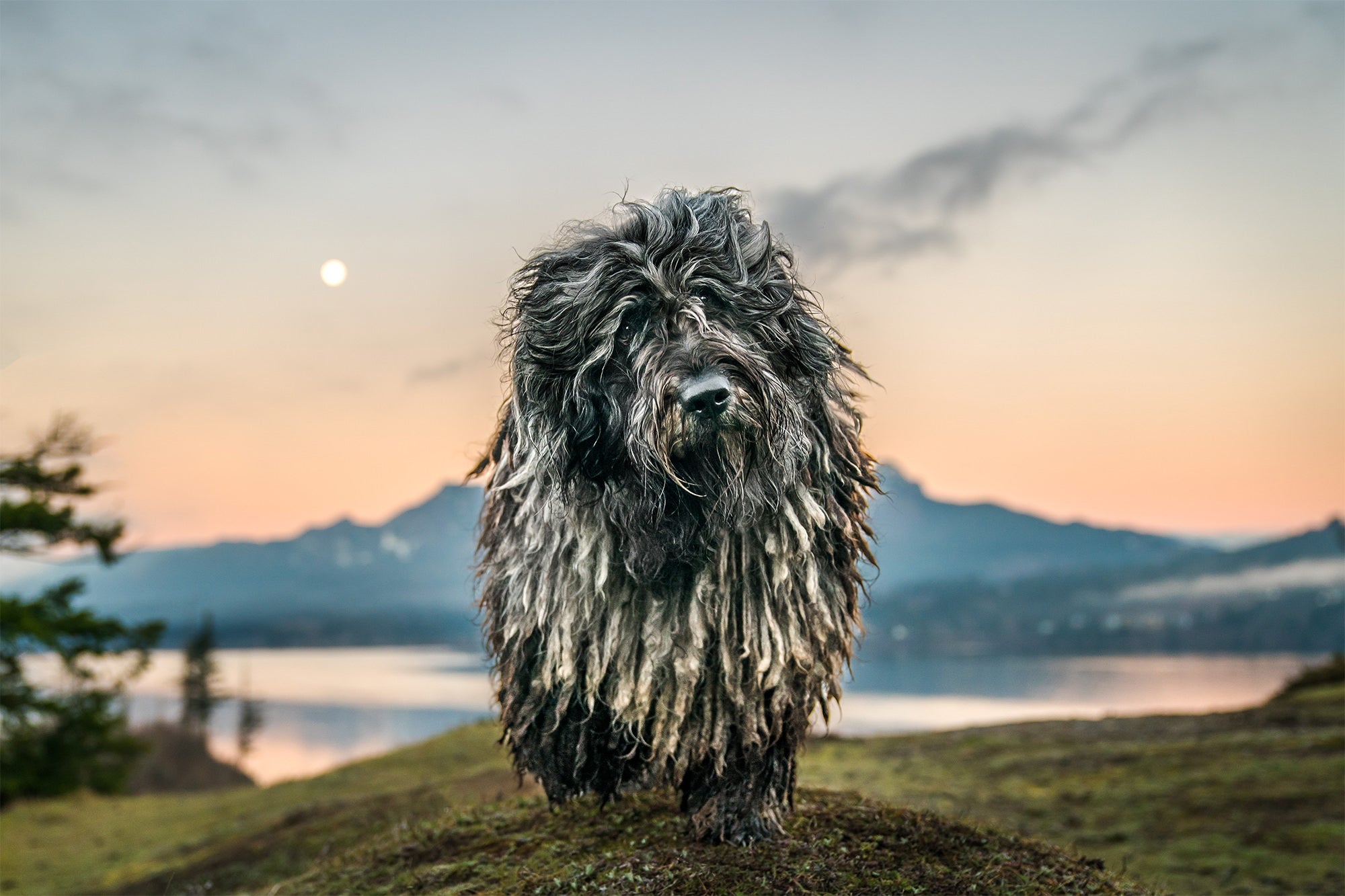 Photo by Lindsay Baca. Sony Alpha 9 II. Sony 24-70mm f/2.8 G Master. 1/320-sec., f/2.8, ISO 640
Sony 70-200mm f/2.8 G Master: I love my 70-200mm lens, which is especially great for capturing dogs in action without me worrying that they will crash into me, or that my shadow will be in the frame with me. It makes such beautiful bokeh and just gives my photos an extra creamy fanciness that I adore. This one is really great to use with shy dogs or cats since it gives me that extra distance away that helps them feel more comfortable.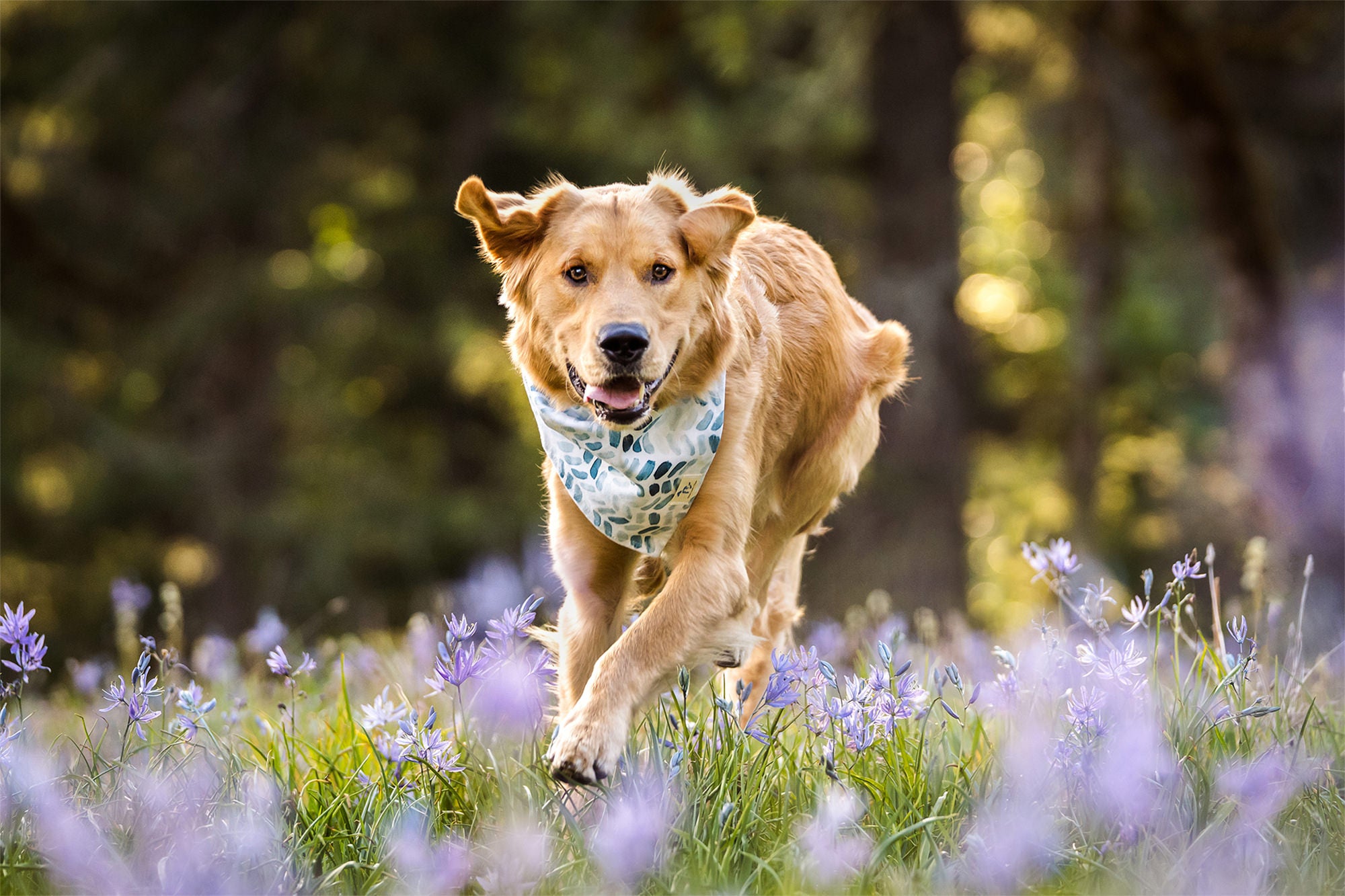 Photo by Lindsay Baca. Sony Alpha 7 III. Sony 70-200mm f/2.8 G Master. 1/1600-sec., f/3.5, ISO 2000
Accessories
In addition to my camera bag, my Wilderdog utility pack is always on my waist, and is filled with treats, a bunch of different kinds of hunting calls to get dog's attention, an extra leash, dog poop bags, and a ball. These things are all necessary to do my job well, although I think you would be quite wowed with the crazy noises I can make myself to get those head tilts from the dogs!
Of course, I always have extra Sony batteries, although the batteries last so long that I can usually get three full sessions out of one charge. I have a lot of SD cards since I have to shoot a lot of frames with action photos, and these ones are lightning fast. Finally, I also have a little cleaning kit since I always get my gear slobbered on or licked by pups.
See more of Lindsay's work on Instagram @sitstaypetphotography.