As we kick off a week of astrophotography content on Alpha Universe we're getting started with a look at the gear Andrew Eggers (@andreweggers) packs for his night photography. Eggers is a California-based photographer and Sony Alpha Imaging Collective member specializing in night shooting and astrophotography. He recently updated his kit and he gives us a look at the full-frame mirrorless cameras and lenses he uses for golden hour and after the sun is gone.
As we kick off a week of astrophotography content on Alpha Universe we're getting started with a look at the gear Andrew Eggers (@andreweggers) packs for his night photography.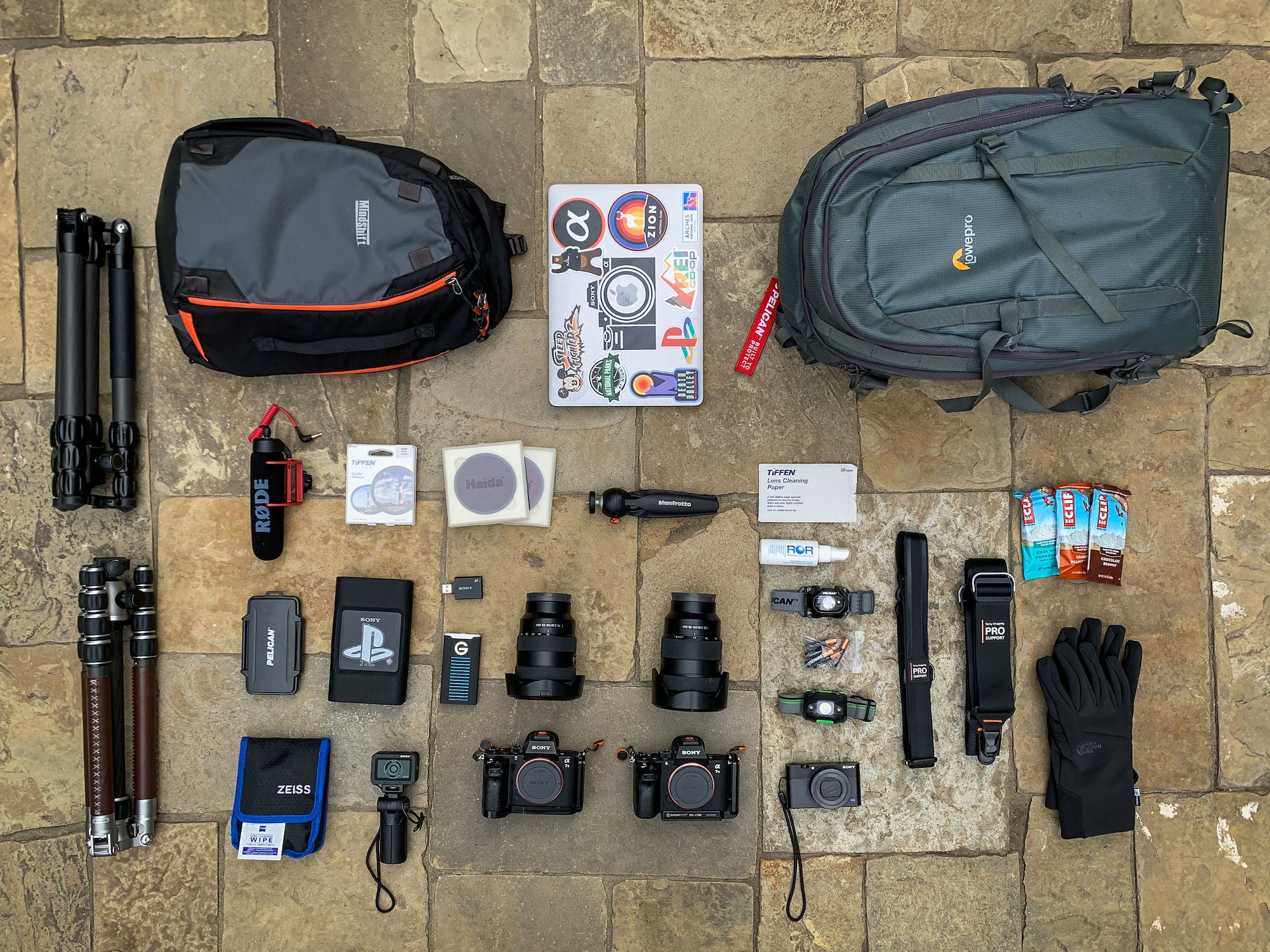 Every photographer has their own style and the same goes when it comes to packing their kits to fit their interests. Mine is more tailored to shooting at night and golden hour and to do that, here's a walk through the tools of the trade I use.
Cameras
Sony α7 III: It fits my shooting style perfectly because the sensor, which is an Exmor R back-illuminated CMOS Sensor for the technically inclined, has extreme low-light capability and low noise performance at a very respectable 24 megapixels. For me, the camera hits the sweetspot between low-light performance, resolution and cost. My α7 III sits on a Sunwayfoto L Bracket for easy mounting on my tripod and it fits my hand like a glove. Also, I really love how fast it focuses and the silent shutter makes shooting in the city very discreet.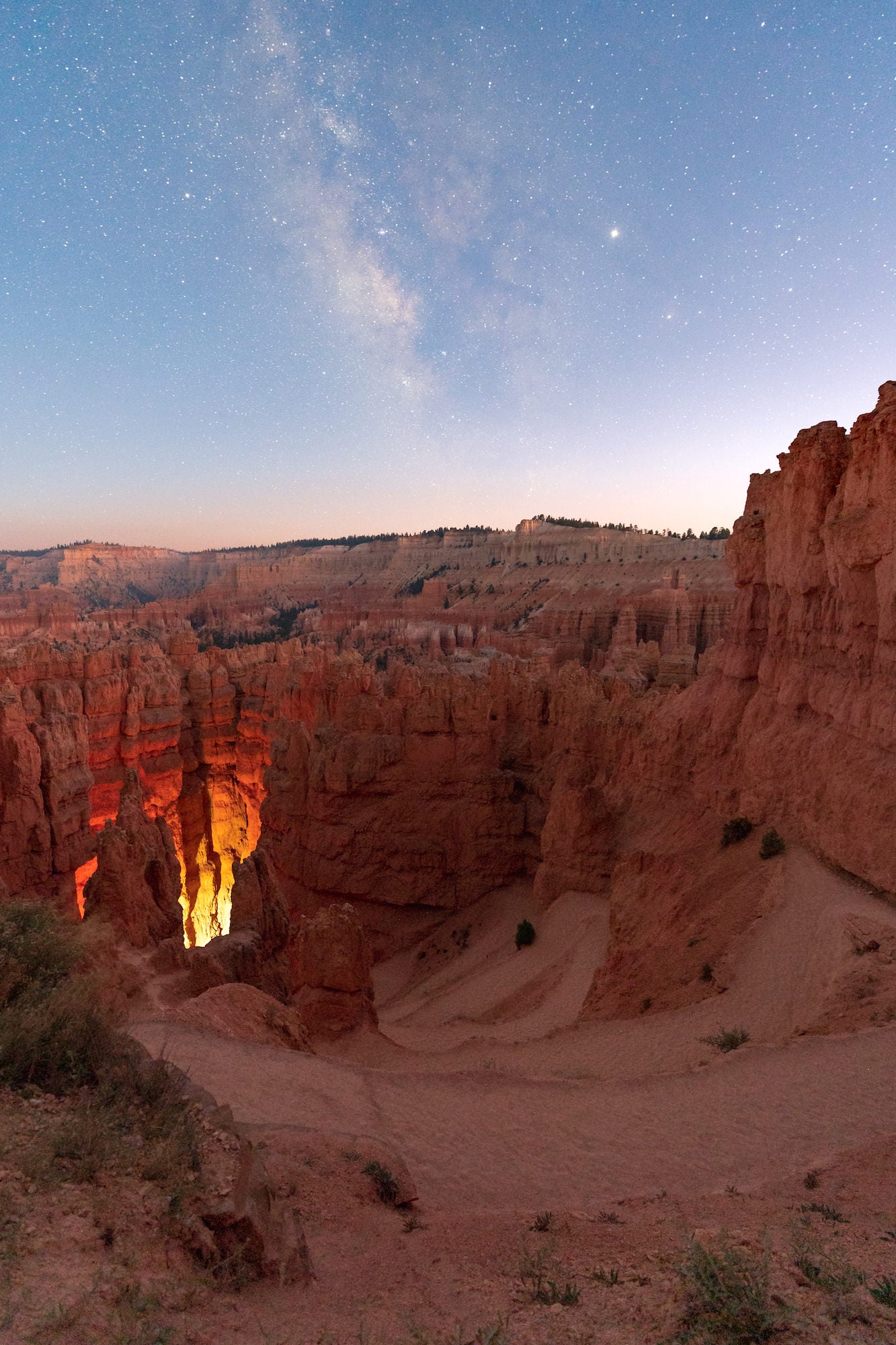 Sony α7 III. Sony 16-35mm f/2.8 G Master. 20-sec., f/2.8, ISO 3200
Sony α7 II: It is now my 'backup', but it will always remain in my collection as I'm not the type to sell any cameras. You can't go wrong having a sturdy, capable camera like the α7 II and having it as a backup is certainly a luxury. Both of my Alpha 7 cameras are fitted with Peak Design straps at all times as well because I'm paranoid about dropping them.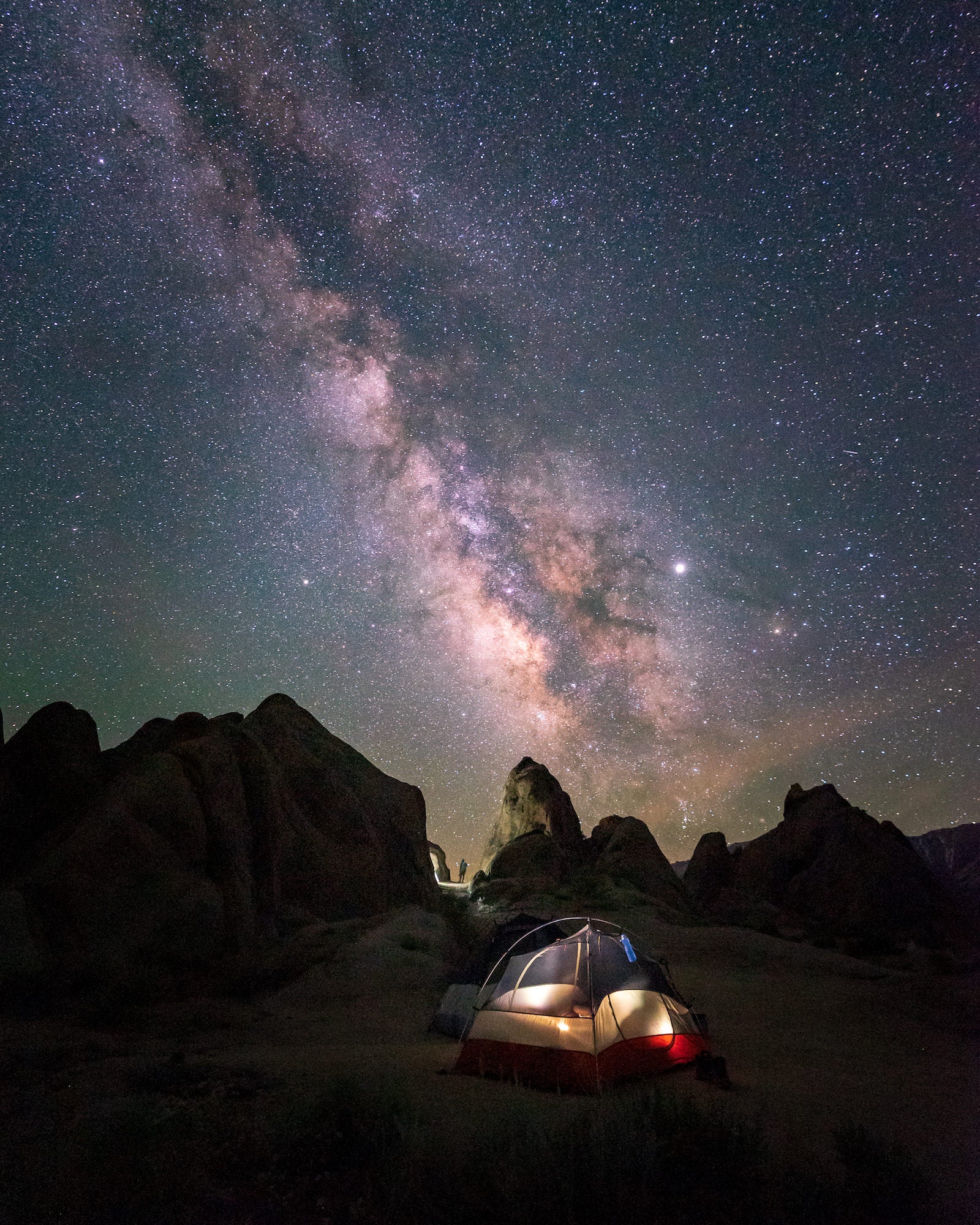 Sony α7 II. Sony 16-35mm f/2.8 G Master. 20-sec., f/2.8, ISO 6000
RX100 V: This pocket-sized camera is great when I'm short on space and still want high quality photos. Since my α7 III and α7 II are full frame cameras, I usually don't shoot with the RX100 at night and instead, use it mostly for quick in-the-moment snapshots and the ocassional BTS photo. It has taken many trips to the skate park and the high-frame rate keeps up with the athletes better than I do.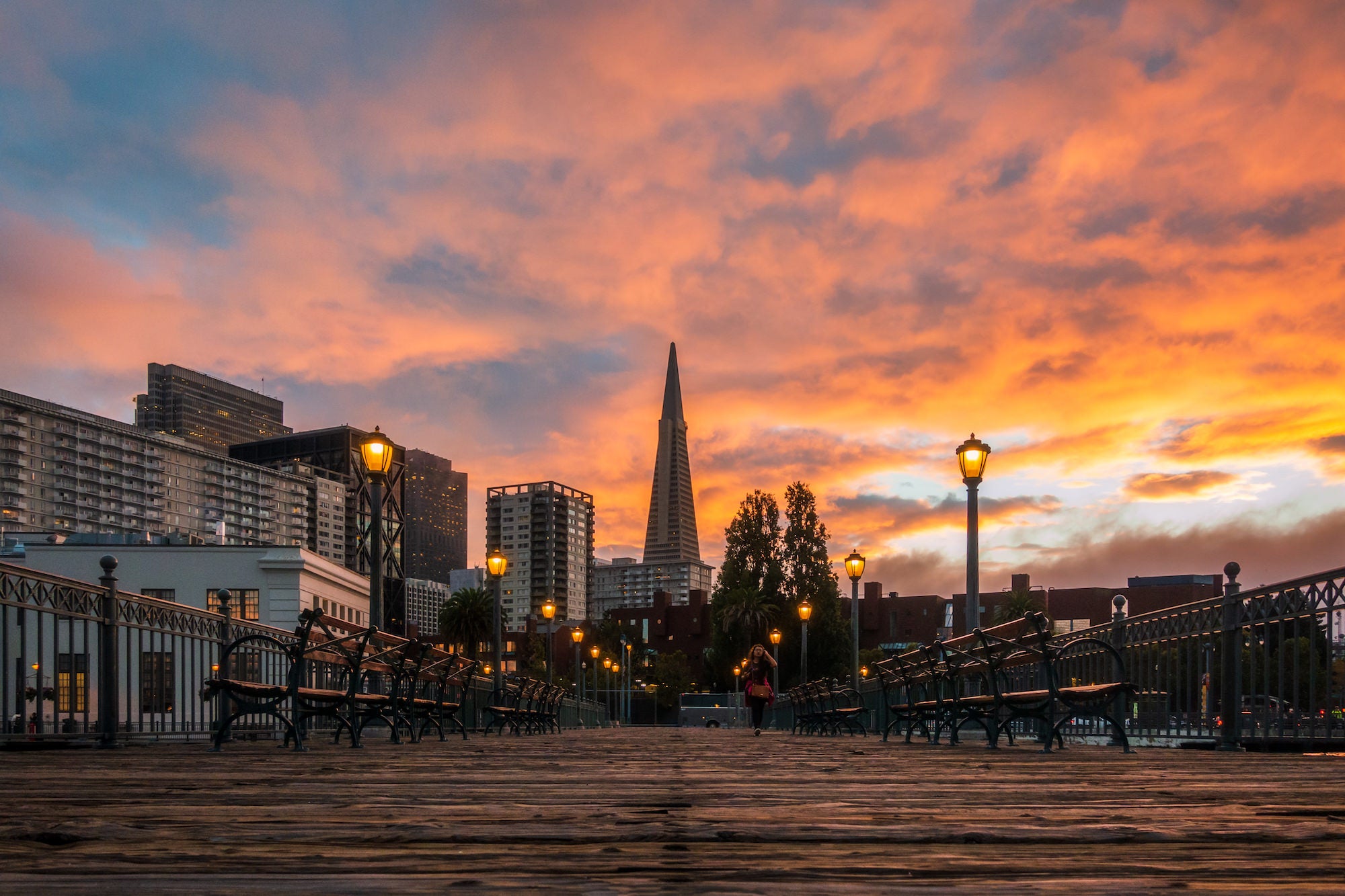 RX100 V. 1/160-sec., f/4, ISO 320
RX0 II: You can always find my RX0 II atop my Sony VCT-SGR1 Shooting Grip in my kit because it makes the RXO so easy to use. This is another great tool for me to capture some behind the scenes videos while I'm out shooting at night as well as family moments.
Lenses
Sony 16-35mm f/2.8 G Master: This is most often my lens of choice when shooting at night, whether it be between the buildings in the city or under the stars in the middle of nowhere. I can fit a big scene into the frame without losing any sharpness in the corners while shooting at f/2.8. This lens enhanced my ability as a photographer more than any other.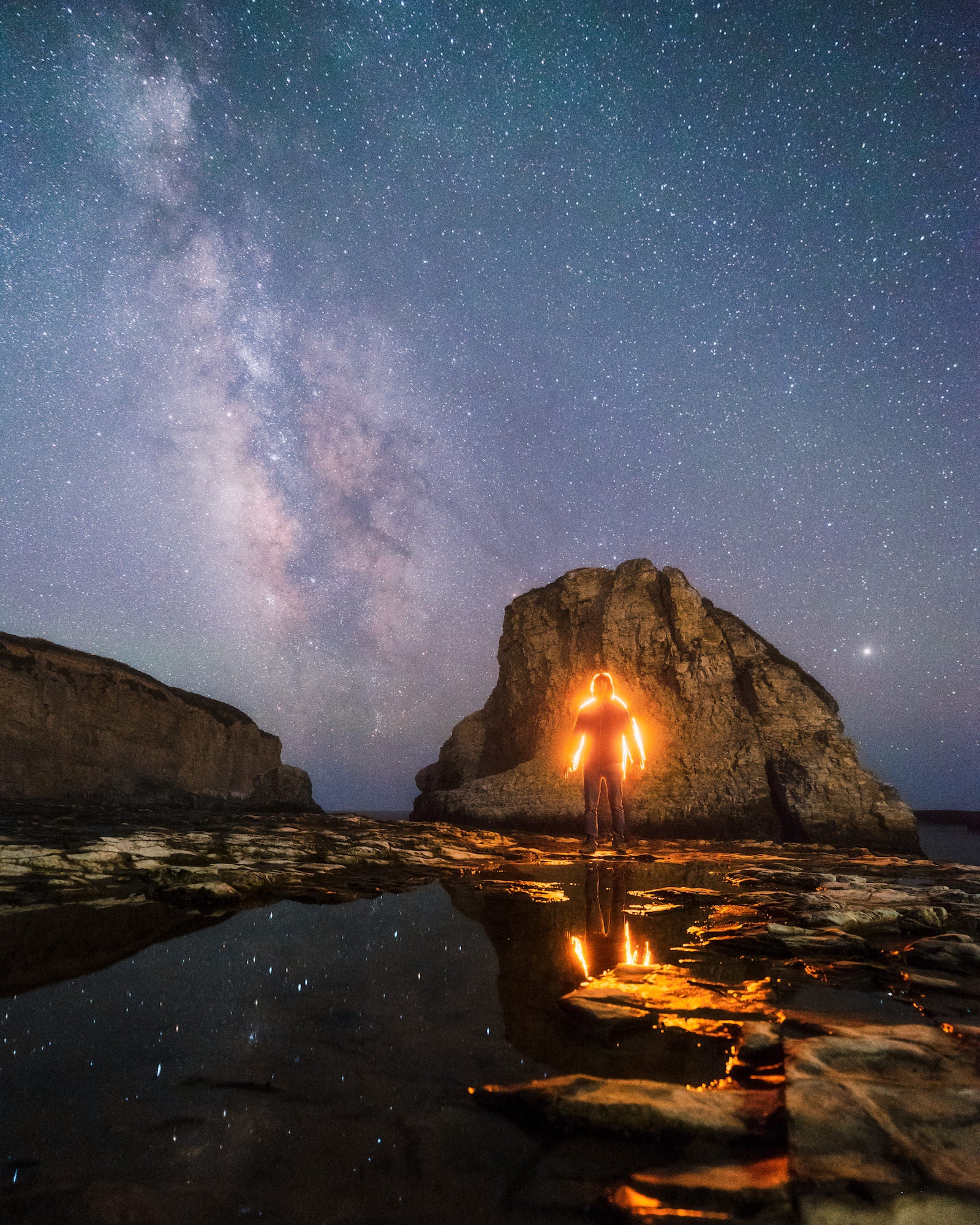 Sony α7 II. Sony 16-35mm f/2.8 G Master. 20-sec., f/2.8, ISO 4000
Sony 24-70mm f/2.8 G Master: This 24-70mm was my first G Master lens because of the quality and versatility. There are still plenty of times I find myself using the 24-70mm as my 'walk-around' lens because of the zoom's versatility and ideal mid-range focal length. For my astro photos, there are times when a tighter crop is a better choice than the 16-35mm G Master, and this lens produces a more robust Milky Way in that case as well.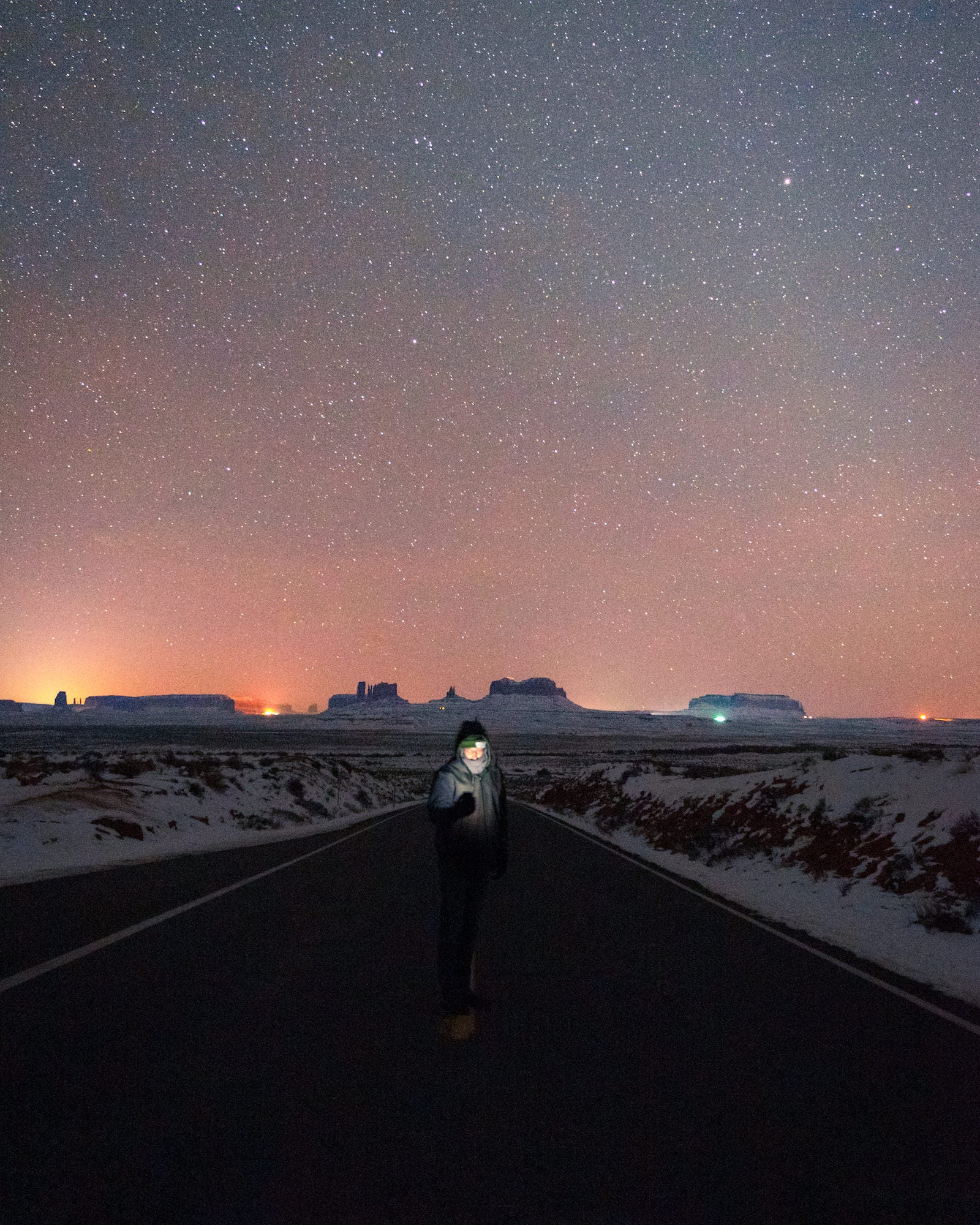 Sony α7 II. Sony 24-70mm f/2.8 G Master. 15-sec., f/2.8, ISO 5000
Tripods
MeFoto Globetrotter S Carbon Fiber: Every night shooter relies heabily on their tripod and I'm no different. MeFoto tripods have treated me well over the last few years and this carbon fiber model fits all my needs while being light and easy on the eyes.
MeFoto Roadtrip Classic CF Leather: Just like with the camera, it is a good idea to have a 'backup' tripod in case your primary has issues or if a buddy forgets theirs when you meet up. This one is a little more compact being their travel version, so I tend to only take it on longer trips as well and prefer the bigger one for local shoots.
Manfrotto Mini Table Top Tripod: When the rain and puddles come out, this mini tripod is super helpful in getting those low angles. My other two tripods don't flip upside down unfortunately, so this little guy makes a big difference for me at certain times.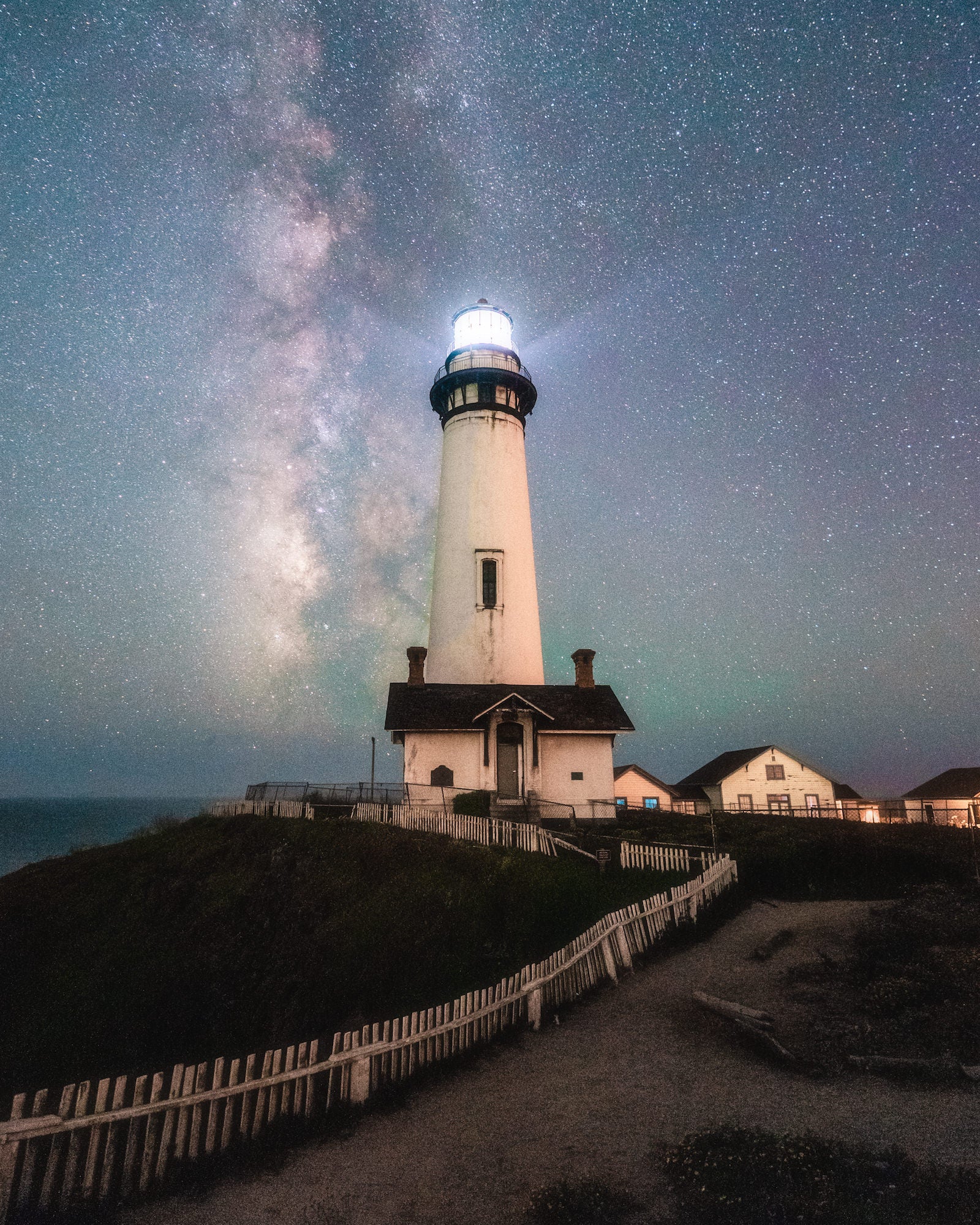 Sony α7 II. Sony 16-35mm f/2.8 G Master. 20-sec., f/2.8, ISO 5000
Filters
Haida 6-stop NanoPro Neutral Density: This is my favorite filter because it gets a lot of use during sunset and sunrises. It allows me to capture motion with trails and waves during those golden hour frames and being only 6-stops makes it easier to adjust as the light changes quickly.
Haida 10-stop NanoPro Neutral Density: The 10-stop doesn't get used a whole lot, but there are times after the sun rises when I try to get long exposures with cloud movement. Bulb mode using the Imaging Edge Mobile app is the way to go in those cases.
Tiffen Circular Polarizer: This is a recent purchase that I'm itching to get more use out of in the future and even combine with the ND filters since they are all screw-on. I have been trying to learn more tricks to improve my landscape photos during the day, so a circular polarizer was a must.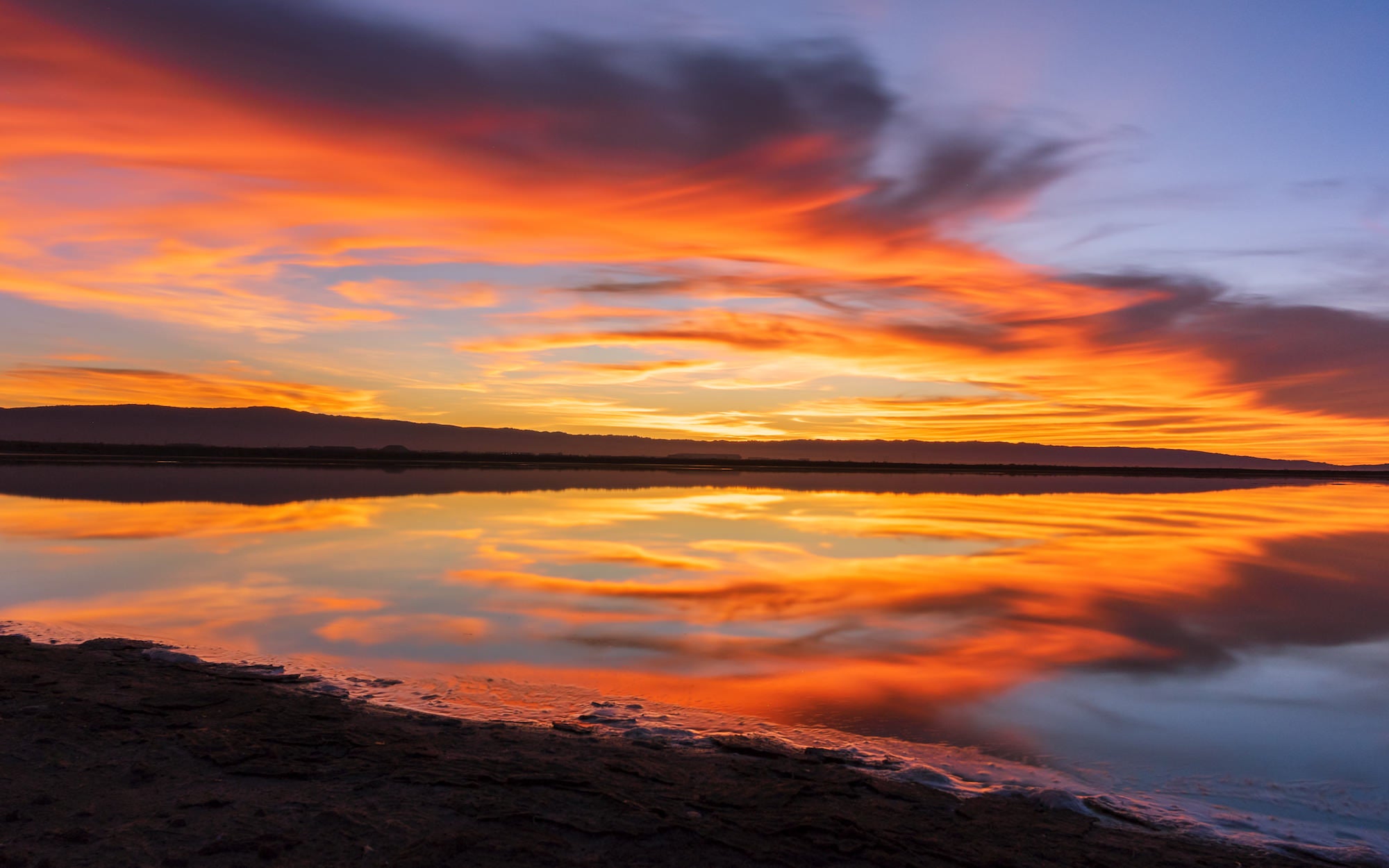 Sony α7 II. Sony 24-70mm f/2.8 G Master. 30-sec., f/11, ISO 64
Backpacks
MindShift Gear PhotoCross Sling Bag: The perfect compact bag that allows me to bring my camera with one lens attached and two others packed. I use this bag for most short trips around the Bay Area and have a tripod and case slung around my shoulder as well.
Lowepro Whistler BP 350: I've had this bag for a couple years now and can't see myself using another bag unless it was the 450. Still, with the 350 I have plenty of room and take this bag on longer road trips and flights, which fits perfectly under the airline seat.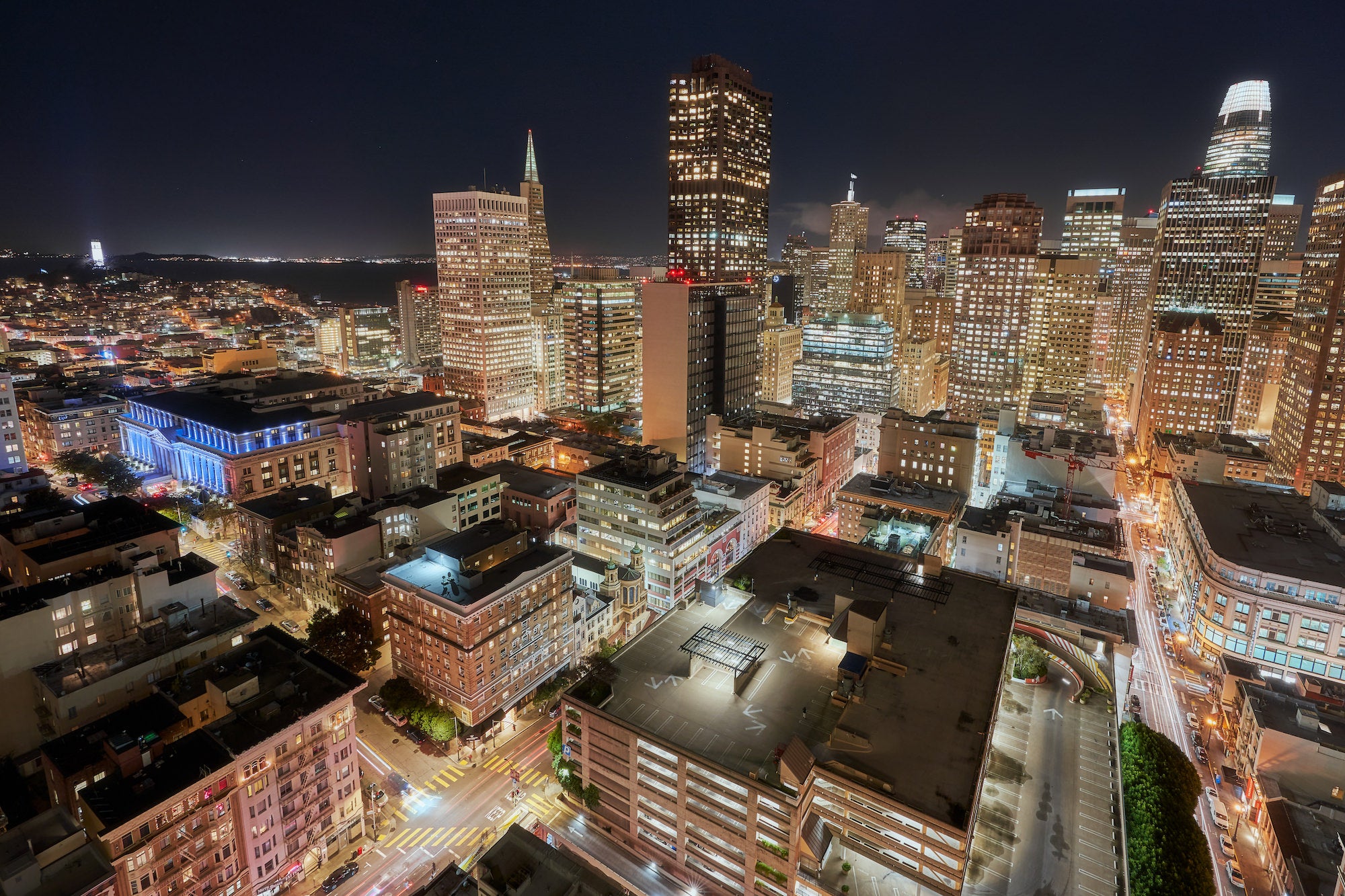 Sony α7 II. Sony 16-35mm f/2.8 G Master. 30-sec., f/11, ISO 160
Laptop/Storage
2017 13-inch MacBook Pro: My trusty laptop has been good to me so far the past few years, although I regret not getting a bigger internal hard drive. It gets me by in terms of editing photos (see more in Andrew Eggers' article How I Process Night Sky Astrophotography Photos).
Sony 2TB External Rugged Hard Drive: A very good hard drive for being on the go and it is more durable with a rubber case holding it in. I've had it for almost two years and has always worked perfectly.
G Technology 500 GB SSD: This is another recent purchase that will get a lot more use in the future. I bought it because it is dust and water resistant and my close friends and family know how much I can be a 'bull in a china shop' at times. I still have a broken hard drive that got whipped around by my computer before hitting the floor a few years back.
Sony TOUGH Cards and G-Series SD Cards: I use the Sony TOUGH and G Series SD Cards in my cameras and I carry them in an ultra-safe Pelican memory card case.
Sony UHS-II Card Reader: The reader is small and I keep it in my bag to pull my photos from my memory cards and process anywhere.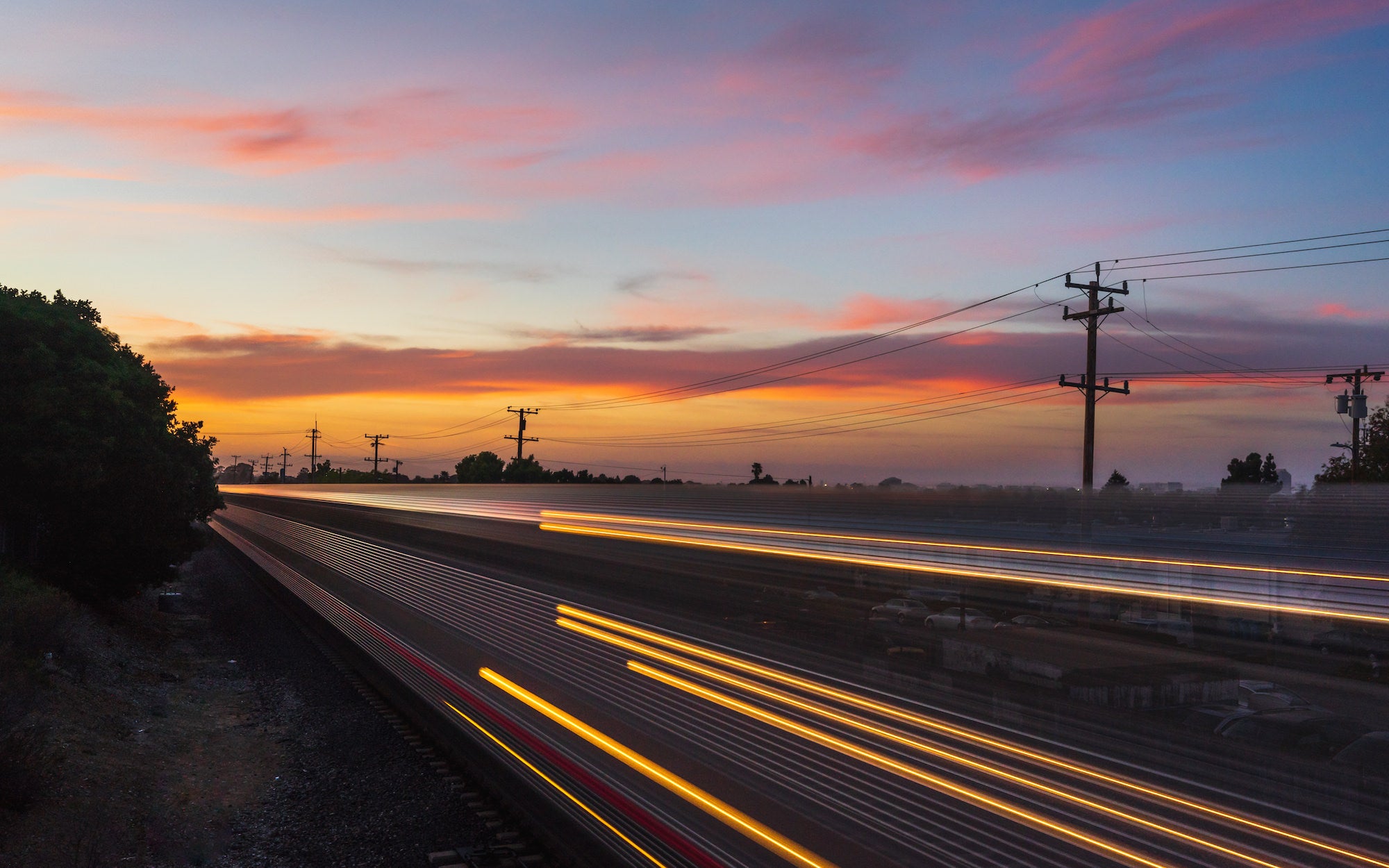 Sony α7 II. Sony 16-35mm f/2.8 G Master. 2-sec., f/11, ISO 200
Accessories
Rode Shotgun Microphone: I just started using this microphone to get more into video this year, so it has only been used a few times to practice around the house. It would be really cool to get good at filming short videos of my trips and different shooting ventures with friends, so I made it a goal to learn the basics of videography.
Pelican 2760 Headlamp: Having a headlamp is vital when shooting at night to free up both your hands and I usually carry at least two on most nights. The pelican is my preferred light and the other in the photo is an off-brand one that I like because it has the red-light feature, which is good to use in between astro shots.
Zeiss Cleaning Kit: This is great to have in the bag at all times because there are a bunch of single lens wipes that I replenish along with an air blaster and lipstick-style brush for removing dust.
Tiffen Lens Cleaning Paper/ROR Residual Oil Cleaner: I tend to use these two together when cleaning my camera gear at home, but it is also good to keep when on longer trips as you may need to clean gear between shooting.