Nathan Walker (@nathanwalkerphotography) is a Nottinghamshire-based (UK) photographer who runs his own wedding photography business. "I shoot documentary style, so it's really important that my camera can keep up with a fast-paced day where unexpected moments can happen in-between key events," he says. "I used to shoot with Nikon DSLRs, but at the time of switching Sony offered so many features that I knew would improve my photography and make shooting even more fun. I keep my gear to a minimum. I've found that doing this frees me up creatively because it limits my choices. It also helps me maintain consistency across the wedding day." We caught up with Walker to learn more about the Sony Alpha cameras, Sony lenses and more in his wedding photography kit. See what's in his bag below.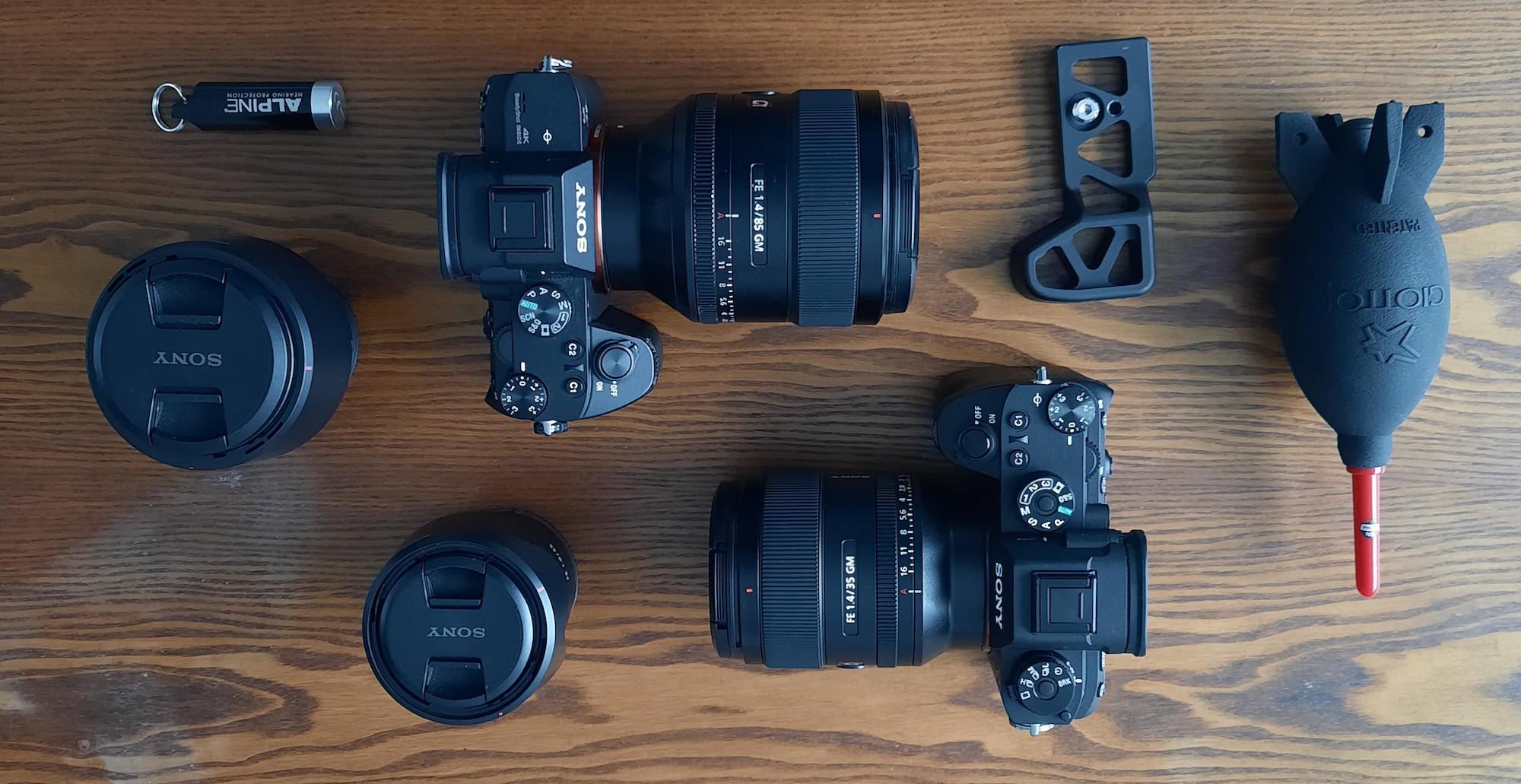 Wedding photographer Nathan Walker uses this Sony Alpha kit to keep up with a fast-paced day where unexpected moments can happen in-between key events.
Cameras
Sony Alpha 9: My main camera is the Sony Alpha 9. This is hands down the best camera for wedding photography that I've ever used. The freedom that silent shooting allows is incredible. I won a wedding photography award for one of my photos last year and I would not have dared take it if I were using a DSLR because I would have become noticed. Being silent is especially useful during ceremonies because it allows me to shoot through intimate moments without drawing any attention away from the couple.
As for the autofocus it is incredible, it's so fast and reliable it blows my mind. It gives me an amazing sense of confidence in key moments when I don't have to worry that a shot might be a little 'soft'. The only downside to this is it makes culling take slightly longer than when using other systems because I have so many more 'keepers' to choose from.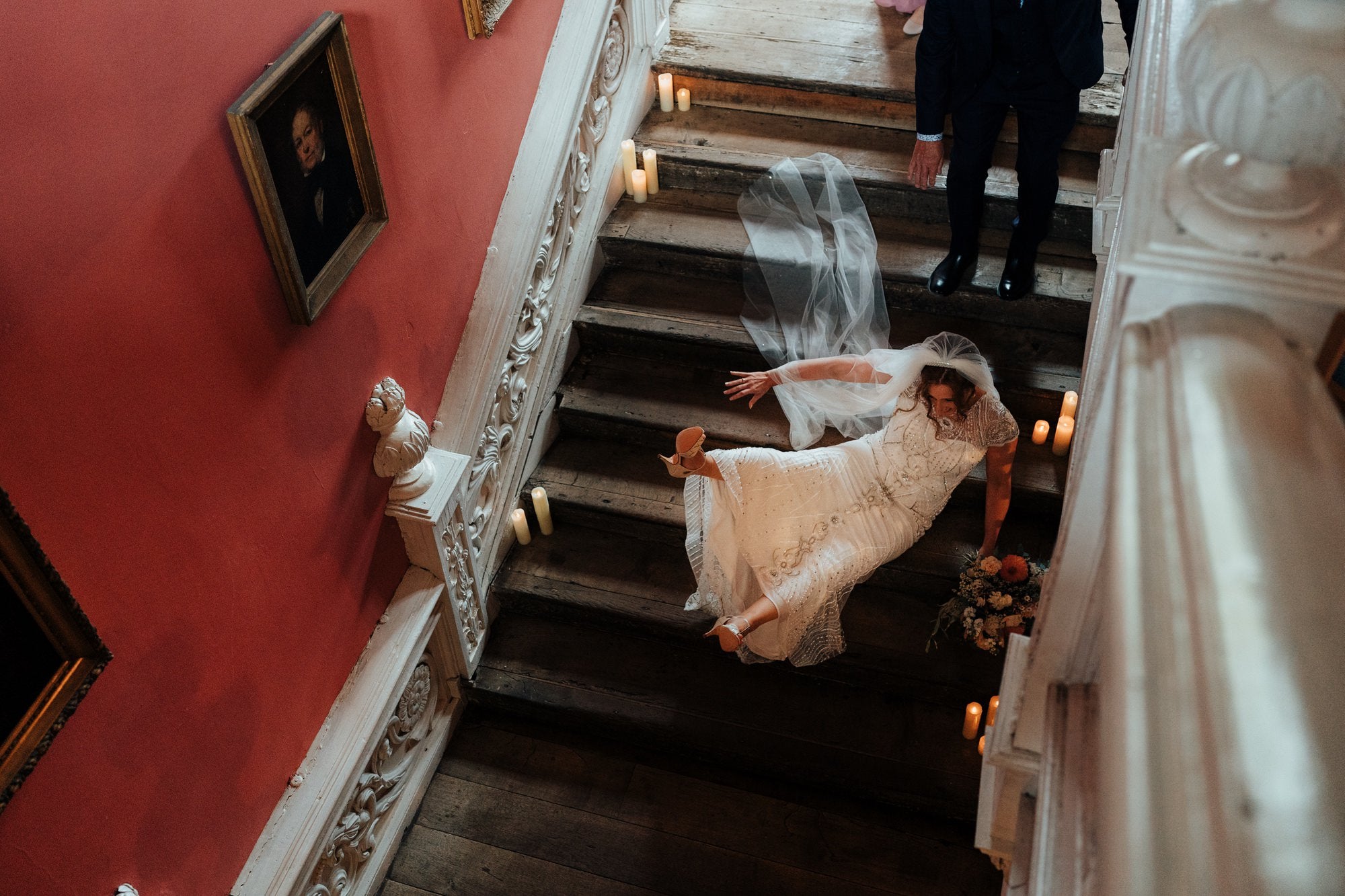 Photo by Nathan Walker. Sony Alpha 9. Sony 35mm f/1.4 G Master. 1/500-sec., f/2.5, ISO 3200
Sony Alpha 7 III: I have a Sony Alpha 7 III as backup camera. It has almost everything I love about the Alpha 9. I also use this camera with the flash for the first dance. I could happily shoot an entire wedding with just this camera if the need arises.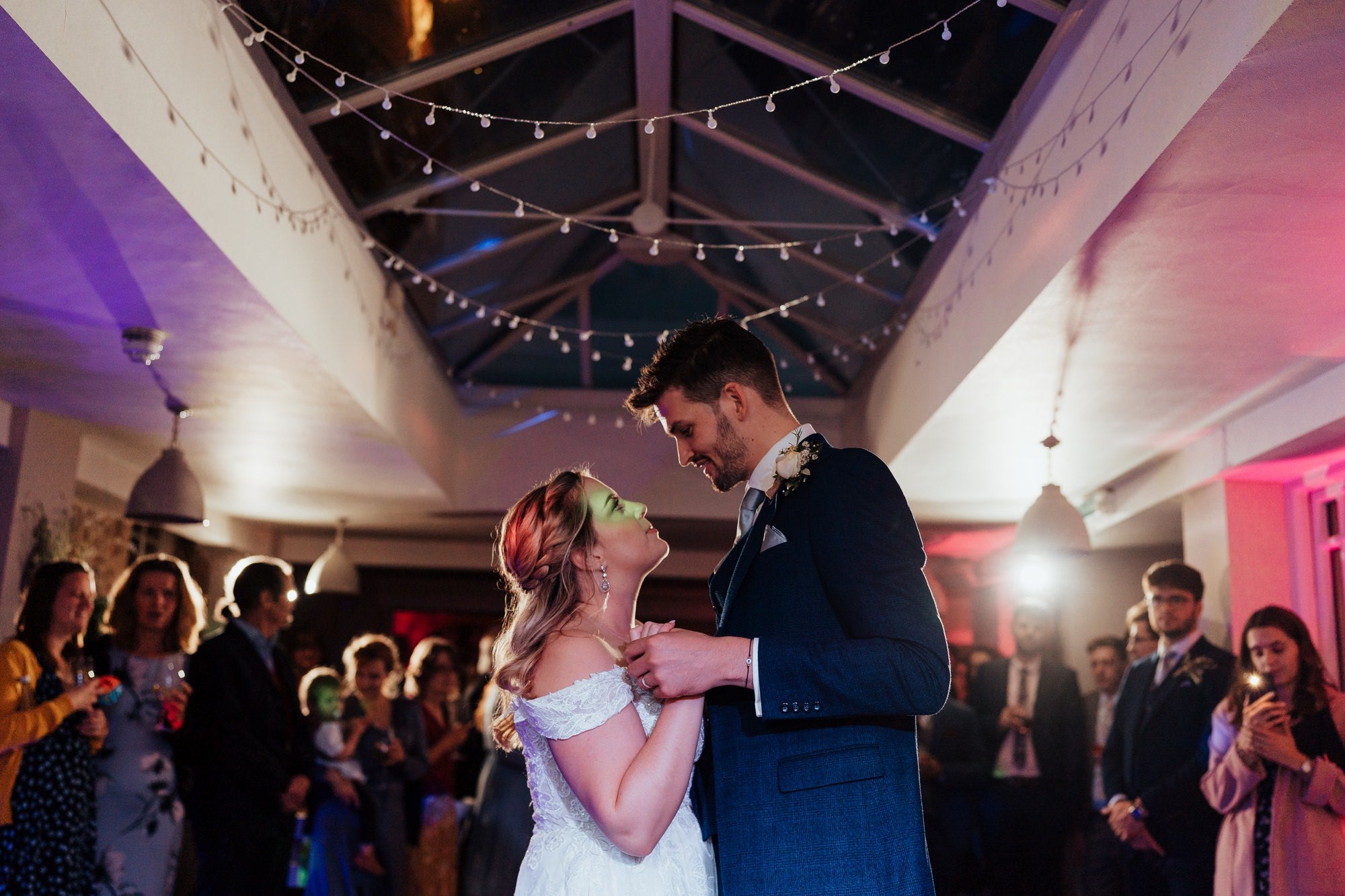 "I used the flip screen to compose the shot so I could shoot from the waist while angling the lens up to fit the ceiling in the frame." Photo by Nathan Walker. Sony Alpha 7 III. Sony 35mm f/1.8 G Master. 1/400-sec., f/2, ISO 320
I want to comment on what I love about both cameras and why they are both a joy to shoot with. There's nothing like having a camera that makes you want to pick it up and shoot away.
They are so easily customizable through their ample function buttons. I never have to hunt for anything within the menu. Having everything I need to access right under my fingertips saves so much time because I'm continually toggling settings on and off depending on the environment or situation I enter.
Their small form factor makes them ideal to have on you all day because they are relatively lightweight compared to DSLRs.
The flip screen allows me to get more creative compositions on the fly, like being able to shoot with the camera above my head or close to the floor.
Being able to select focal and move focal point with the touch screen allows me to compose very quickly too.


Lenses
I've found that using primes has helped me to visualize a shot before I take it and I only shoot with two focal lengths for consistency.
Sony 35mm f/1.4 G Master: My main lens is the Sony 35mm f/1.4 G Master and it is the best 35mm lens I have ever used. Its lightning fast to focus, bitingly sharp wide open and the contrast is outstanding, even in backlit conditions. It stays glued to my camera for 90% of the day because I find the 35mm is in the 'goldilocks' range - not too wide and not too tight and it's suited to most situations that I find myself shooting in at a wedding.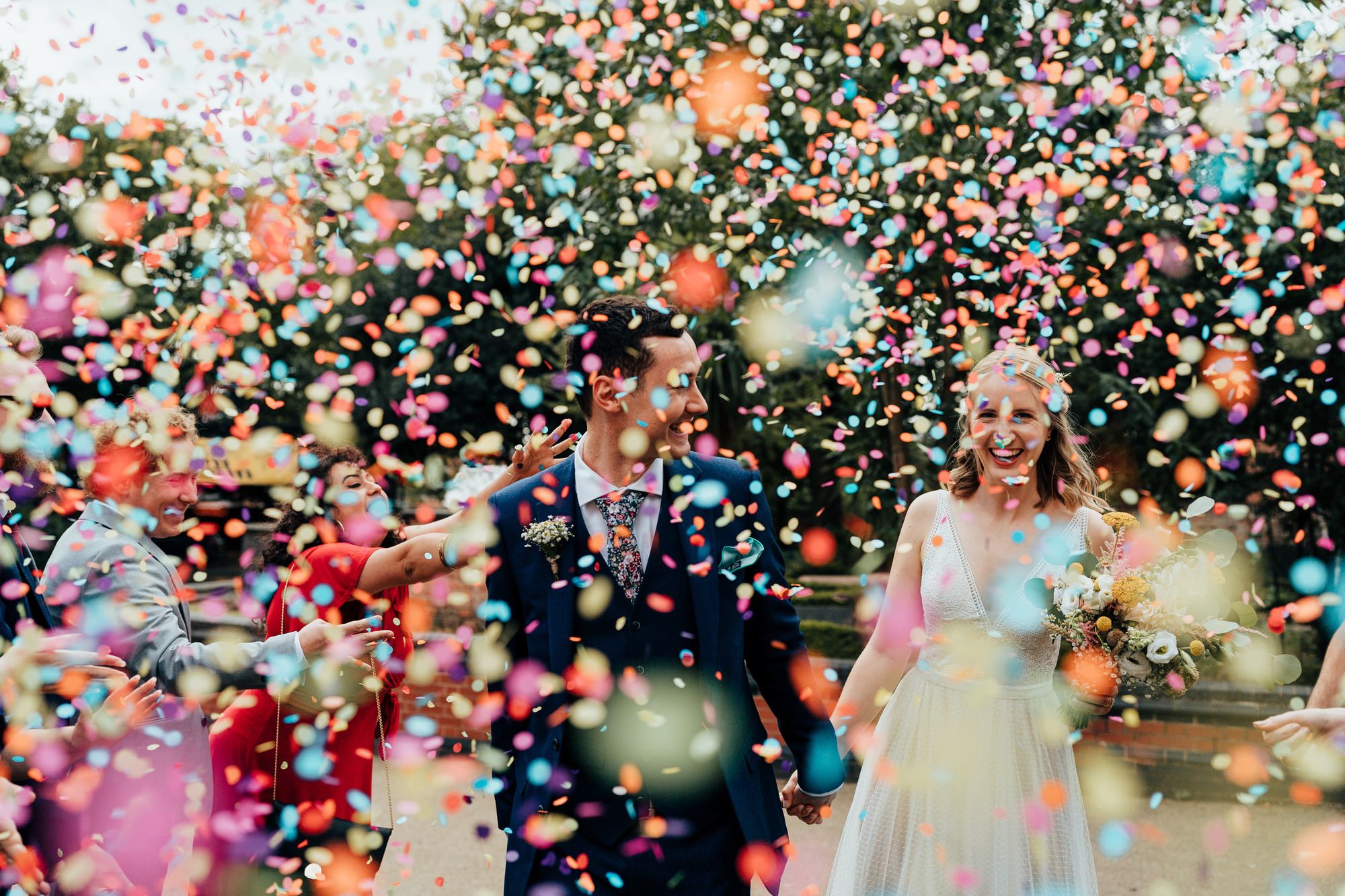 Photo by Nathan Walker. Sony Alpha 9. Sony 35mm f/1.4 G Master. 1/4000-sec., f/2.5, ISO 200
Sony 85mm f/1.4 G Master: This lens is worth lugging around despite its weight because the image quality is absolutely stunning. It pairs perfectly with the 35mm and I have rarely been in a situation where I wished I had more 'reach'. I also keep a Sony 85mm f/1.8 handy as a backup.
I also carry the Sony 35mm f/1.8 and the Sony 85mm f/1.8 as backup lenses. They are both very capable and much lighter than the G-Masters. The main reason they are back-ups is because the contrast, bokeh and color rendition are not in the same league as the G-Master series.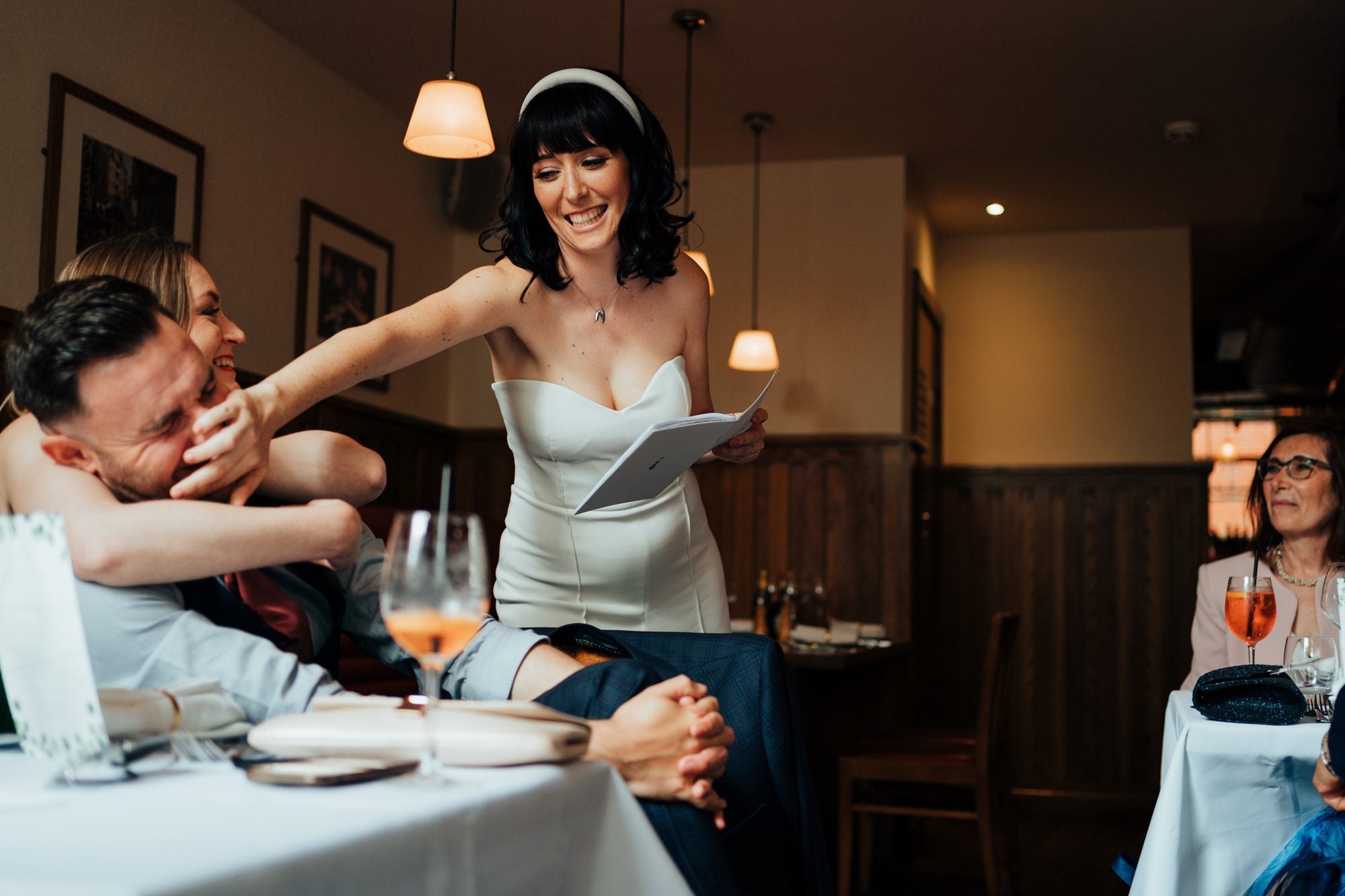 Photo by Nathan Walker. Sony Alpha 9. Sony 35mm f/1.8. 1/250-sec., f/2, ISO 125
Accessories
Godox V860II-C: I use them for the first dance in radio mode and I operate the off-camera flashes from the master on the camera. The battery life on this equipment is astonishing.
Black Rapid Sports Breathe strap: comfortable enough to wear all day and the camera always feels to be anchored solidly.
Think Tank Steroid Speed Belt v2.0 with pouches: saves me from being weighed down by needing to carry two camera bodies all day. The system allows me to easily and quickly change lenses without missing moments.
Giottos AA1900 Rocket Air Blower: it's great to have on hand to blow off any bits of dust that might settle on the sensor and lens elements, especially after many lens swaps during a wedding day.
Meike MK-X1EM Hand Grip: gives my hand a little more purchase on my Sony bodies and gives it more of a balanced feel when the Sony 85mm f/1.4 G Master is mounted.
See more of Nathan Walker's work at nathanwalkerphotography.co.uk and on Instagram @nathanwalkerphotography.