Rachel Jones Ross (@rachel_jones_ross) is a member of the Sony Alpha Imaging Collective and a photography educator in the beautiful Canadian Rockies. Her photography is primarily landscape and astro-landscapes. (You can see more of her work and learn about the workshops she offers at AstralisPhotography.com.) When Rachel isn't traveling, the mountains are home for her. "Between traveling and hiking, I try to keep my bag as light as possible. My work has continually grown and evolved over the last number of years, as has my gear. As part of the Alpha Collective, I am fortunate to be able to try new gear as it comes out. I have yet to find a Sony camera or lens I do not love, but I must be judicious with the gear that can occupy a permanent spot in my bag." She gives us a look inside her bag and explains her reasons for carrying the gear she uses for landscapes and astroscapes below.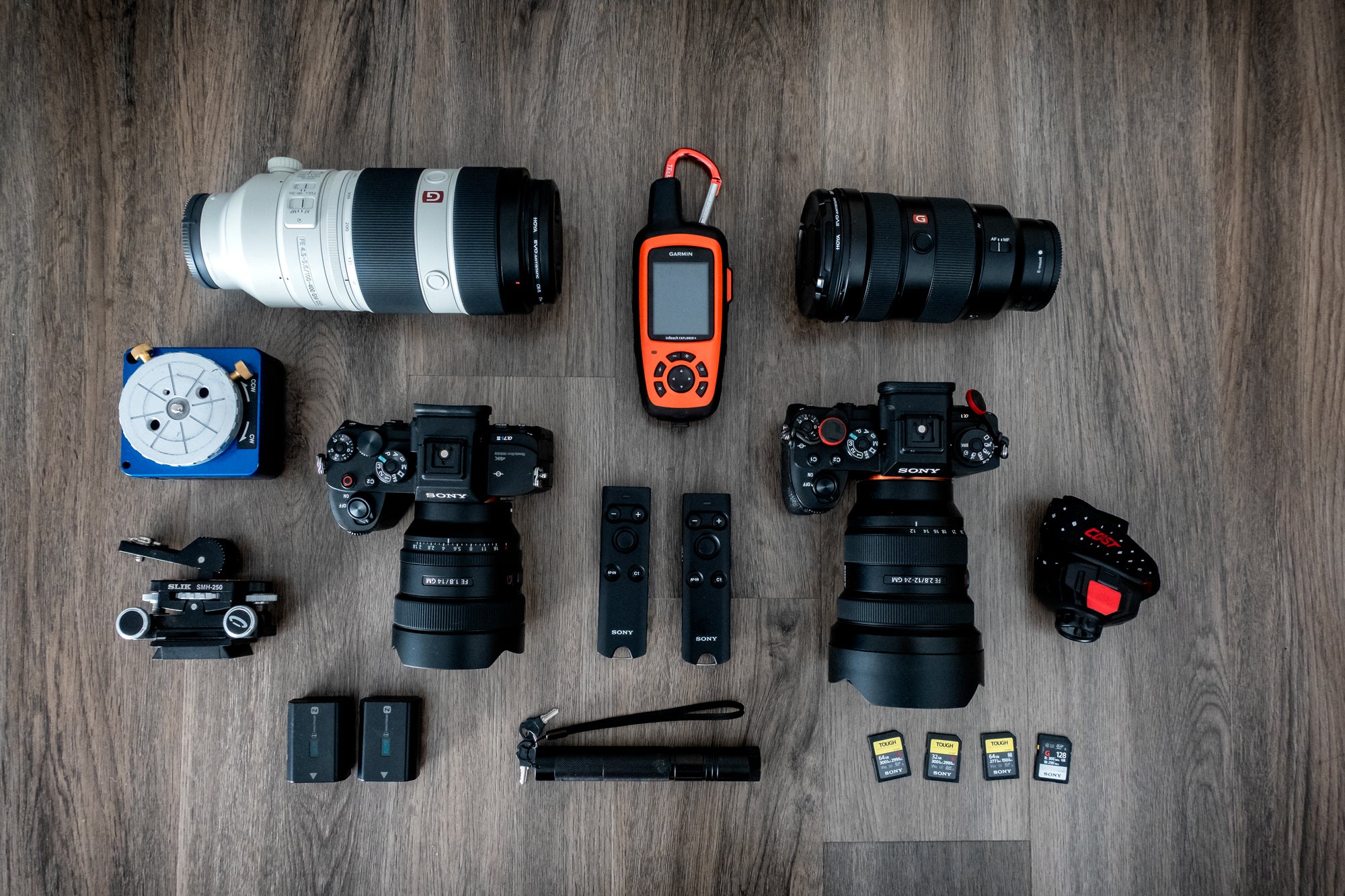 Rachel Jones Ross of the Alpha Collective gives us a look inside her Sony Alpha kit for capturing landscapes and astro-landscapes.
Cameras
Sony Alpha 1: For the last few years, the Sony Alpha 7R III has been my primary camera. I never imagined that I might part with it, until I had the opportunity to shoot with the Sony Alpha 1. I quickly fell in love with this camera for its high resolution and versatility. This camera boasts a 51 MP sensor, and shoots at 30 fps. And, consistent with the Sony Alpha line up, this camera also handles low light shooting. This is my go-to camera for any environment.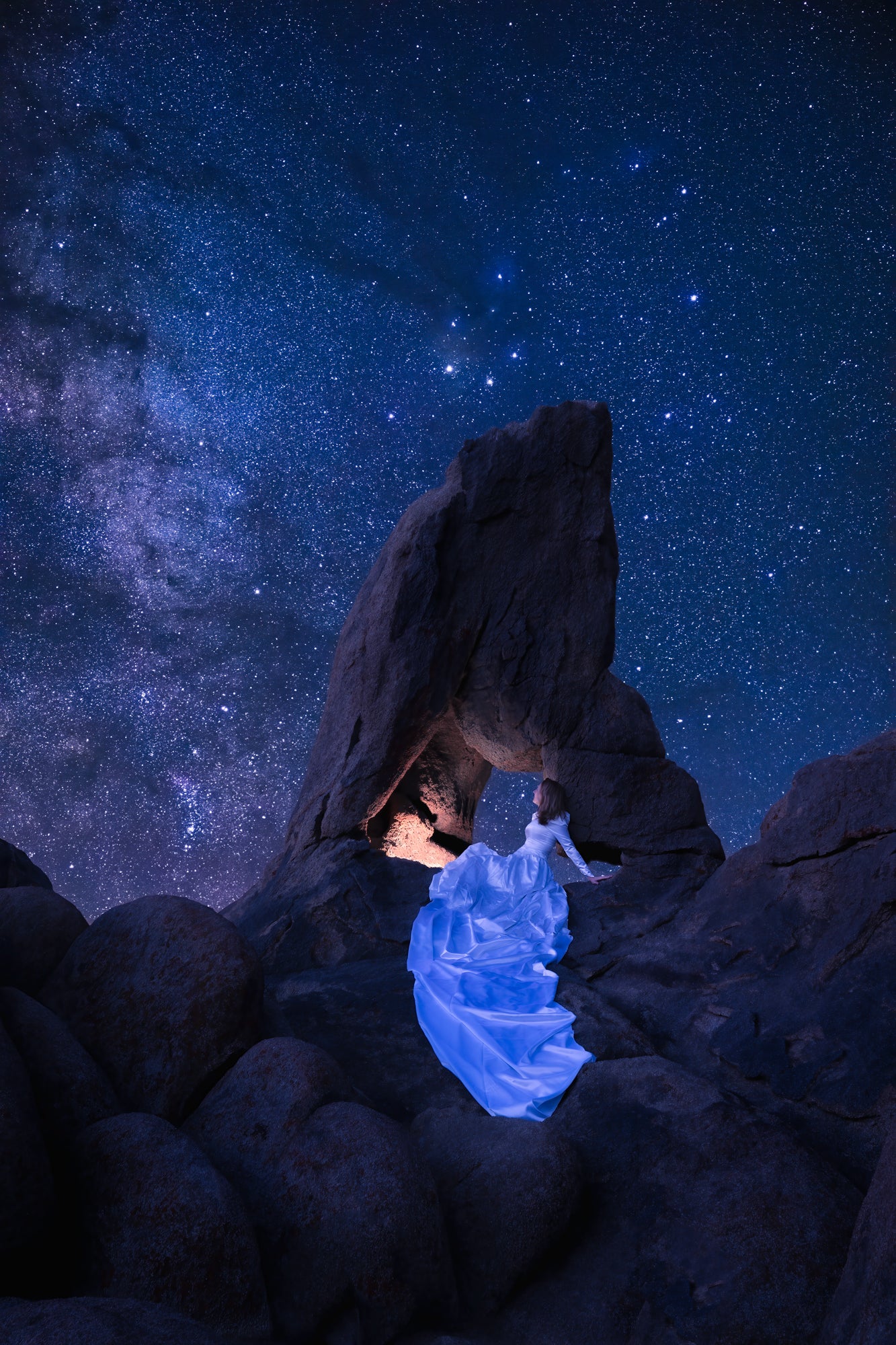 Photo by Rachel Jones Ross. Sony α1. Sony 24-70mm f/2.8 G Master.
Sony Alpha 7S III: My very first camera was the Sony Alpha 7S and has always held a special place in my heart. Like its predecessor, the 12 MP Sony Alpha 7S III trades the high resolution of the R lineup for light sensitivity, making it ideal for any kind of low light shooting. I always reach for my Sony Alpha 7S III for night shooting, but I particularly love this camera for shooting night timelapses, as well as low light portraits. With programs like Topaz Gigapixel AI, the low resolution is not so limiting. Ultimately, the creative possibilities with this camera are endless.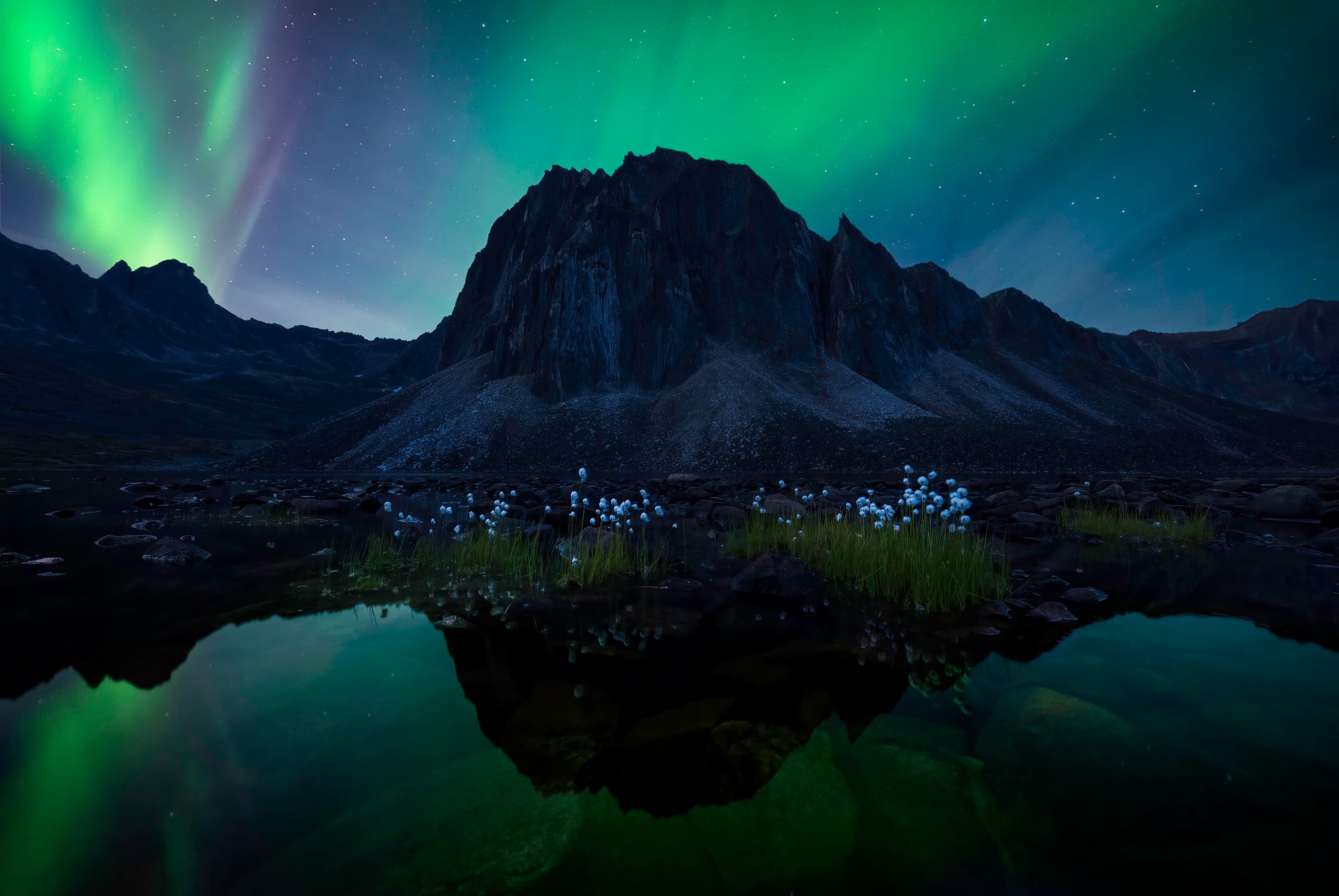 Photo by Rachel Jones Ross. Sony α7S III. Sony 12-24mm f/2.8 G Master.
Lenses
Sony 12-24mm f/2.8 G Master: This is hands down my favorite lens. Living in a place with landscapes as grand as the Canadian Rockies, it should come as no surprise that I love a wide-angle lens but there is so much more to love than how much can fit in the frame! This lens is the first of its kind, with a focal range of 12-24mm at a consistent f/2.8 aperture. At f/2.8 it is great for photographing the stars, and unbelievably sharp. The feature of this lens that I love the most, however, is using the super wide-angle distortion to create compelling foreground elements.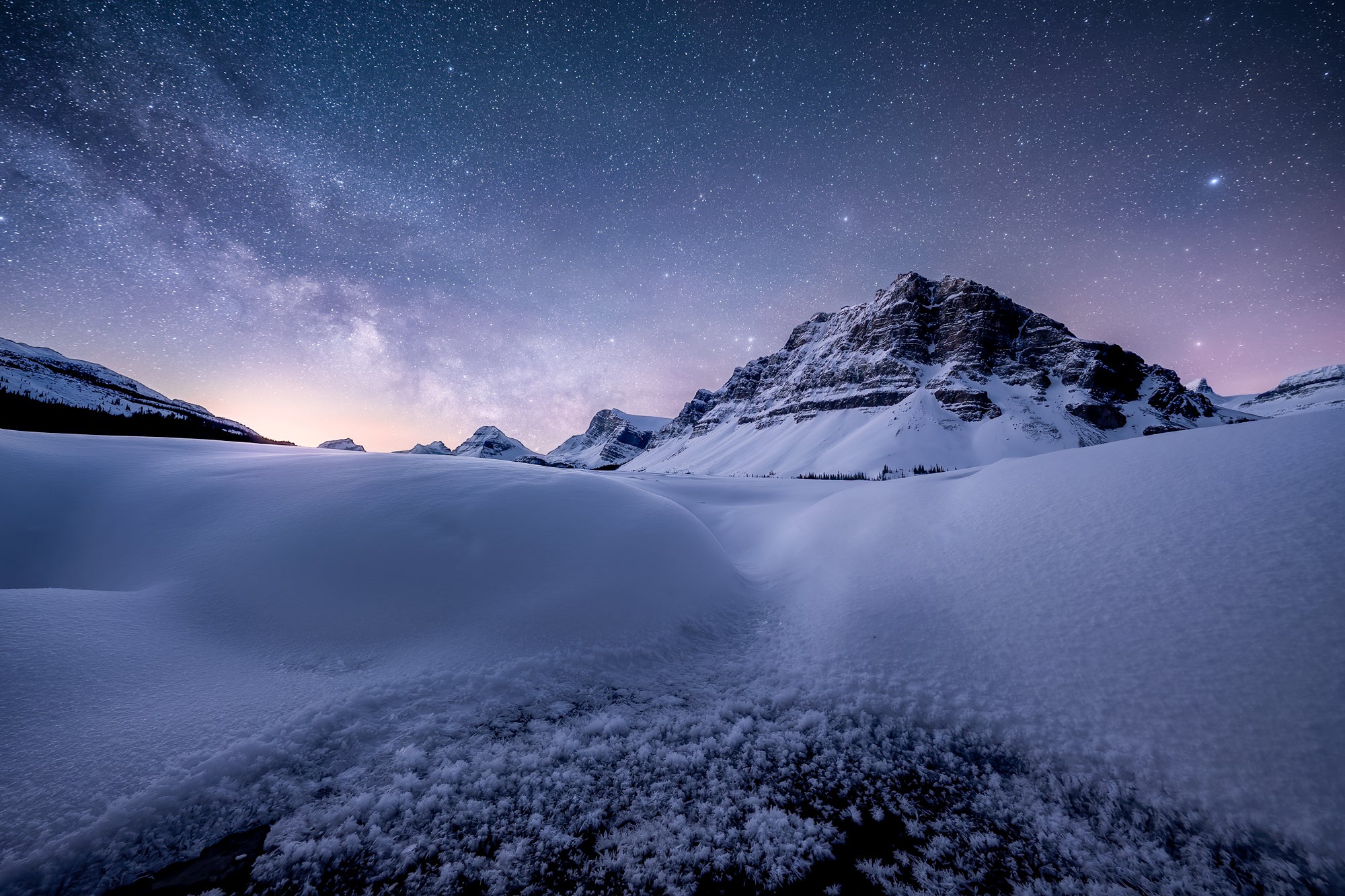 Photo by Rachel Jones Ross. Sony α7S II. Sony 12-24mm f/2.8 G Master.
Sony 24-70mm f/2.8 G Master. I must admit, I do not use this lens a lot at home, given the immense size of the mountains I shoot. However, it is invaluable when I travel. With an f/2.8 aperture, I can use it to shoot starry landscapes. It is also great for shooting more intimate scenes.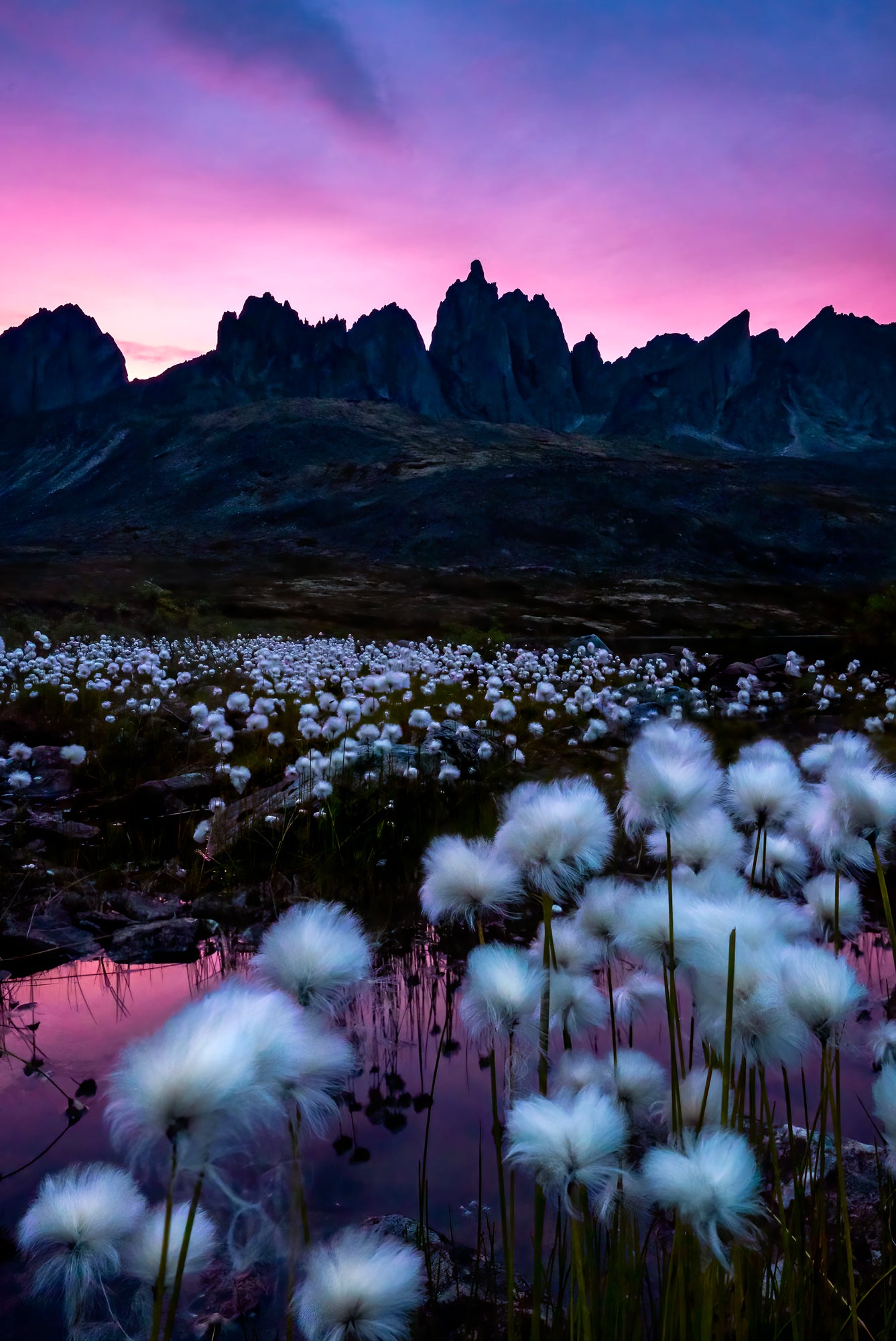 Photo by Rachel Jones Ross. Sony α7S III. Sony 24-70mm f/2.8 G Master.
Sony 100-400mm f/4.5-5.6 G Master: This lens is a more recent addition to my bag. I used to carry the 70-200mm f/2.8 G Master but have since opted for the longer reach of the 100-400. I enjoy having this lens on my camera and ready to shoot when I drive, as I never know when I might see wildlife, or atmospheric conditions around the mountain tops.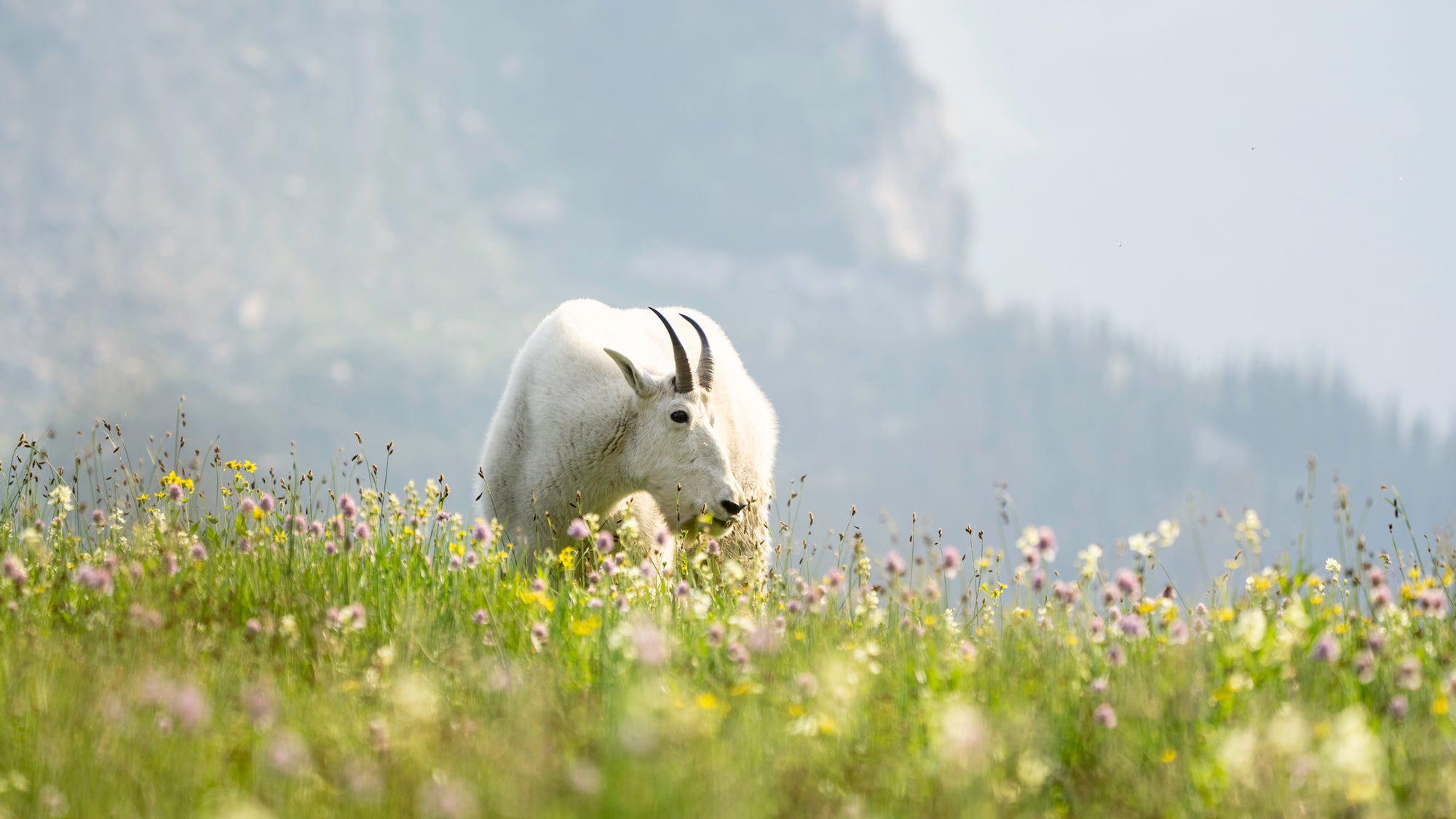 Photo by Rachel Jones Ross. Sony 100-400mm f/4.5-5.6 G Master.
Sony 14mm f/1.8 G Master: For as much as I love the versatility of my zoom lenses, I gravitate toward prime lenses for night sky photography whenever possible. Primes are not always practical to have on hand, so I do not travel or hike with a full range of primes. If I were going to choose just one to carry with me, it is typically this one. It is wide enough for most everything I shoot, and it has a digital display on the lens that I like when I am working quickly.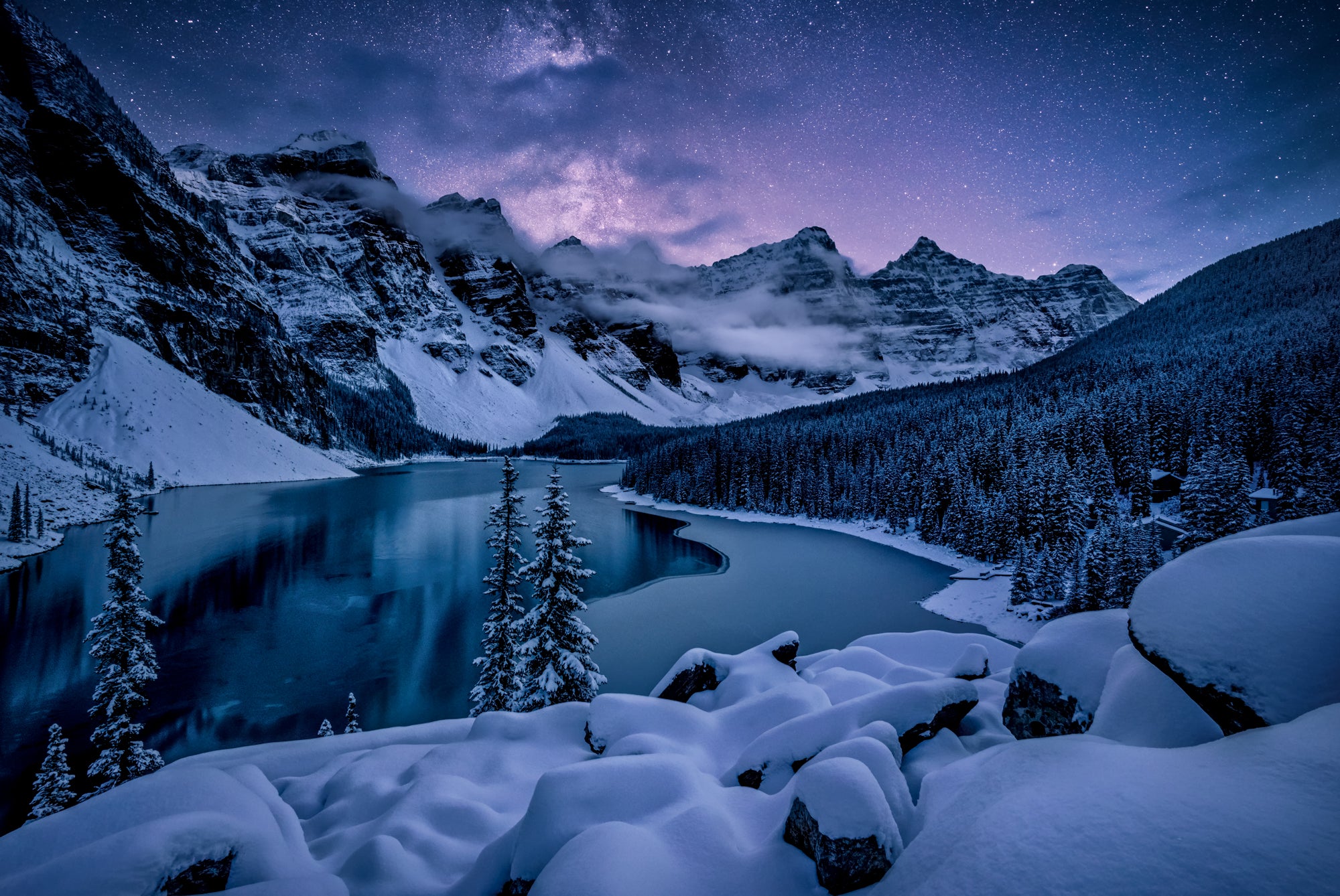 Photo by Rachel Jones Ross. Sony α1.
Accessories
Sony Commander: This little remote has quickly become my favorite accessory. I use it to focus stack my images quickly and easily with just a few clicks.
Atlas Athlete Pack: Finding a good camera bag is like finding a good pair of boots. This pack is large enough to hold all my gear, plus extra layers of clothes, my tripods, my lunch, and bear spray. It is comfortable. And it fits in all overhead compartments, anywhere I fly.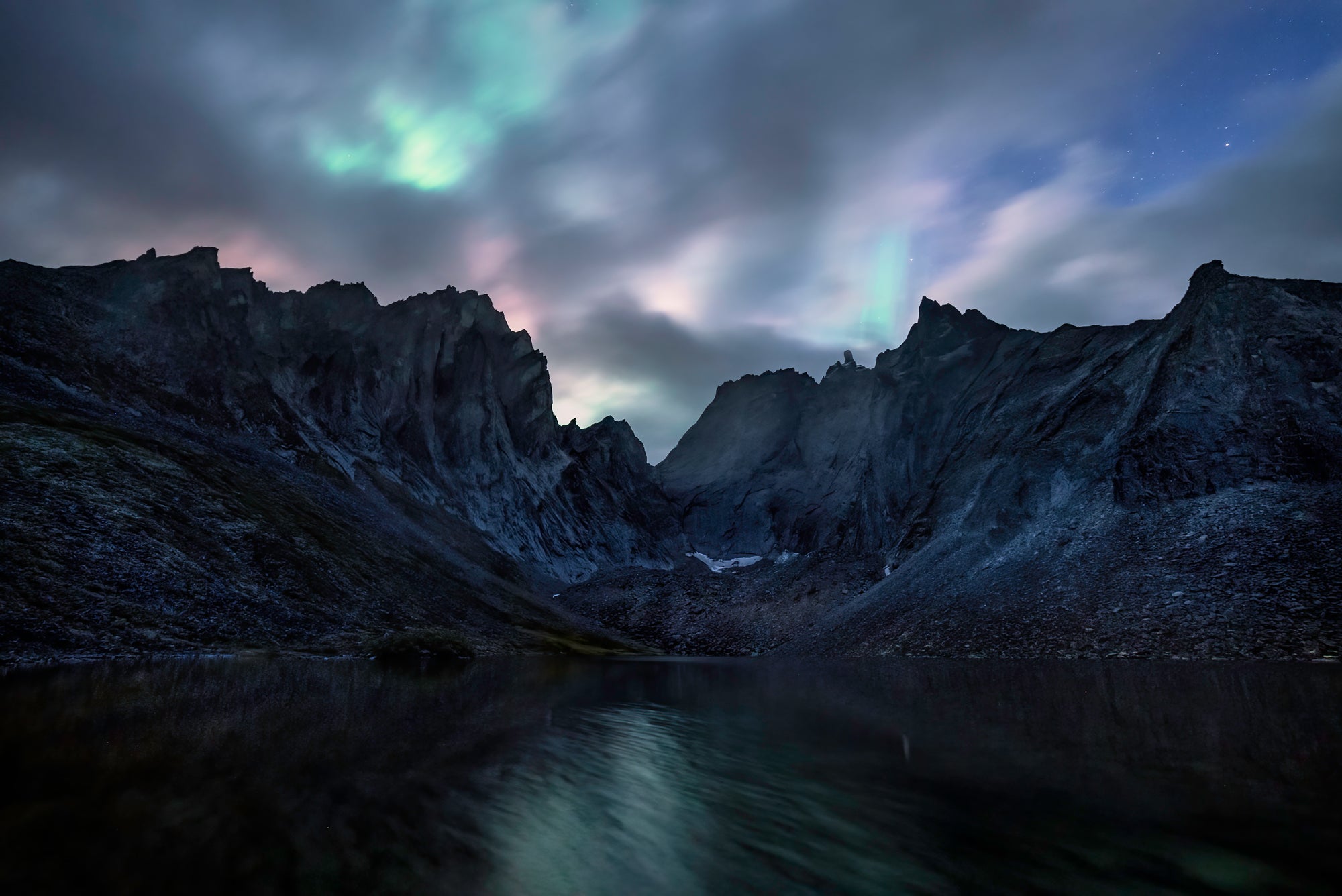 Photo by Rachel Jones Ross. Sony α7S III. Sony 12-24mm f/2.8 G Master.
Slik USA Tripod: I love this brand of tripods. I have multiple sizes including the 634 CF, 734 CF, and 834 CF. My favorite is the 734 CF. It is lightweight enough for hiking, but sturdy enough for my Sony Alpha 1 with the 100-400mm.