Andrew Seegmiller (@andrewseeg) is based in the Wasatch Mountains of Utah, his photography career started early with basic point and shoot cameras and a fascination for the natural world. Over the years he's had the ability to refine his passion for the natural world into a career that allows him to share the stories of these beautiful animals with others. "The gear that I carry is critical in telling these stories," he says. Seegmiller explains why he uses the two Sony Alpha cameras, a prime and a zoom lens along with a few key accessories in his svelte kit.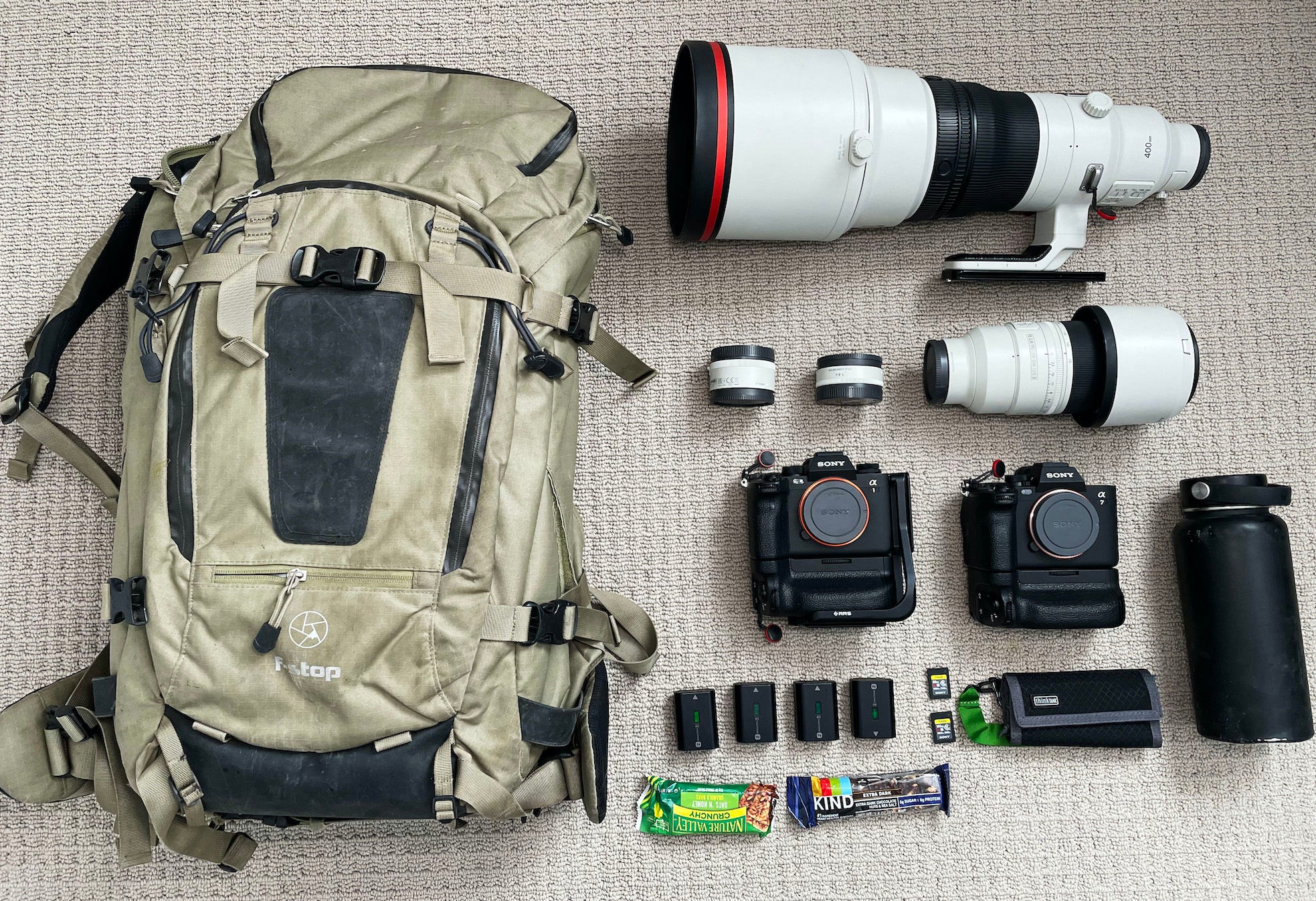 Two cameras and two lenses make up wildlife photographer Andrew Seemiller's kit – see more of what's in his bag.
Cameras
Sony Alpha 1: Years ago I made the switch to the mirrorless system shooting with several different Sony bodies including the Alpha 7R III and the Alpha 7R IV before getting a hold of the Sony Alpha 1. The Alpha 1 has quickly become my favorite camera and my workhorse primarily due to the impeccable autofocus and tracking. The high frame rate of 30 frames per second is also a huge advantage when dealing with fast action wildlife. The 50-megapixel sensor is a sweet spot, in my opinion, rendering huge amounts of detail for larger prints while also giving me the freedom to crop in post-processing as needed. I could go on and on about all the different features I love about this camera.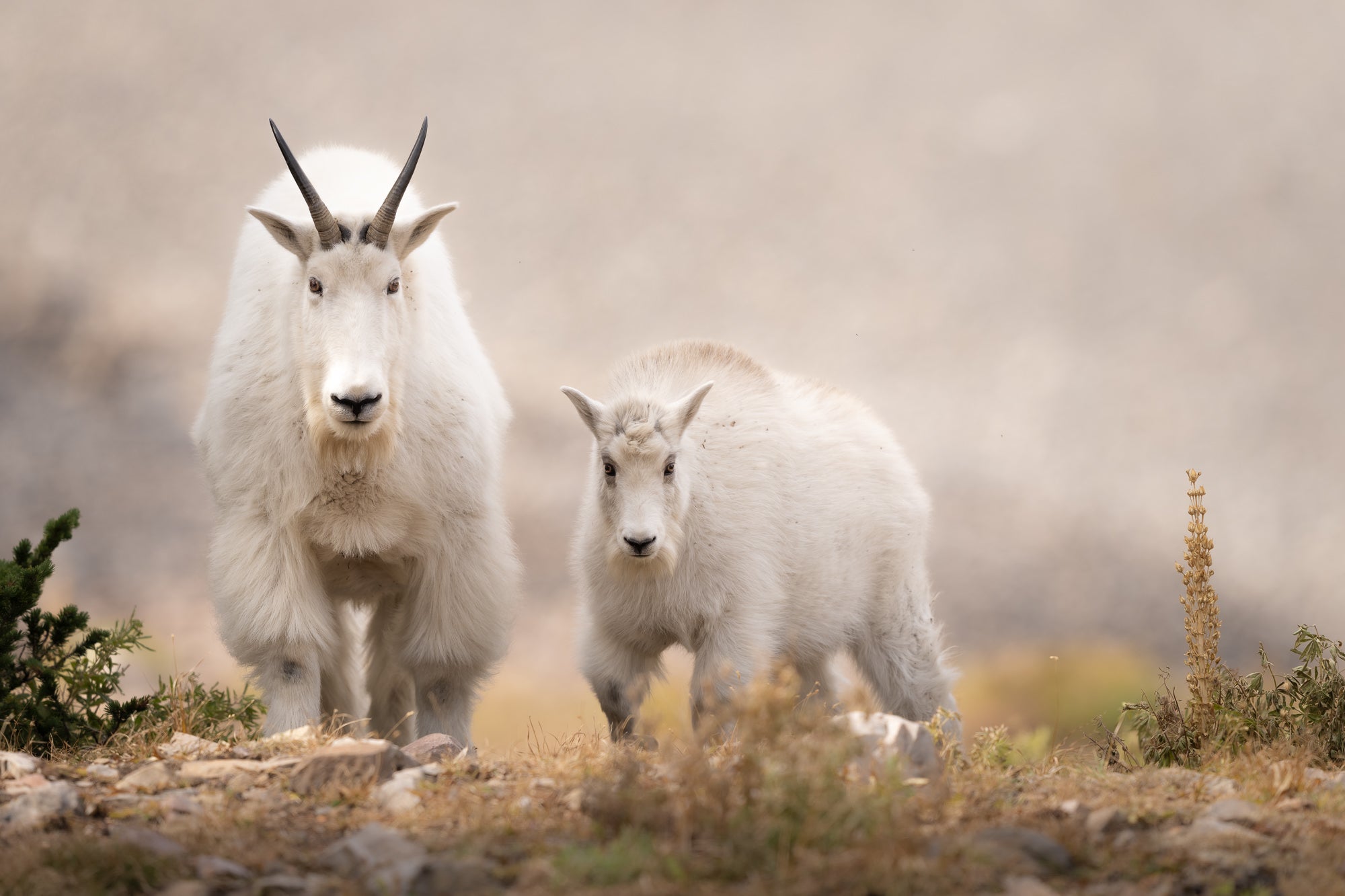 Photo by Andrew Seegmiller. Sony Alpha 1. Sony 400mm f/2.8 G Master. 1/500-sec., f/4, ISO 200
Sony Alpha 7 IV: Shooting with a prime as my primary lens means having a second body with a different focal length lens attached can be critical to not missing the shot. For this, I prefer the Alpha 7 IV, a body that does everything well. The autofocus and tracking are very good while maintaining 10 frames per second with a buffer that clears quickly makes this an ideal secondary body that compliments my style of shooting perfectly.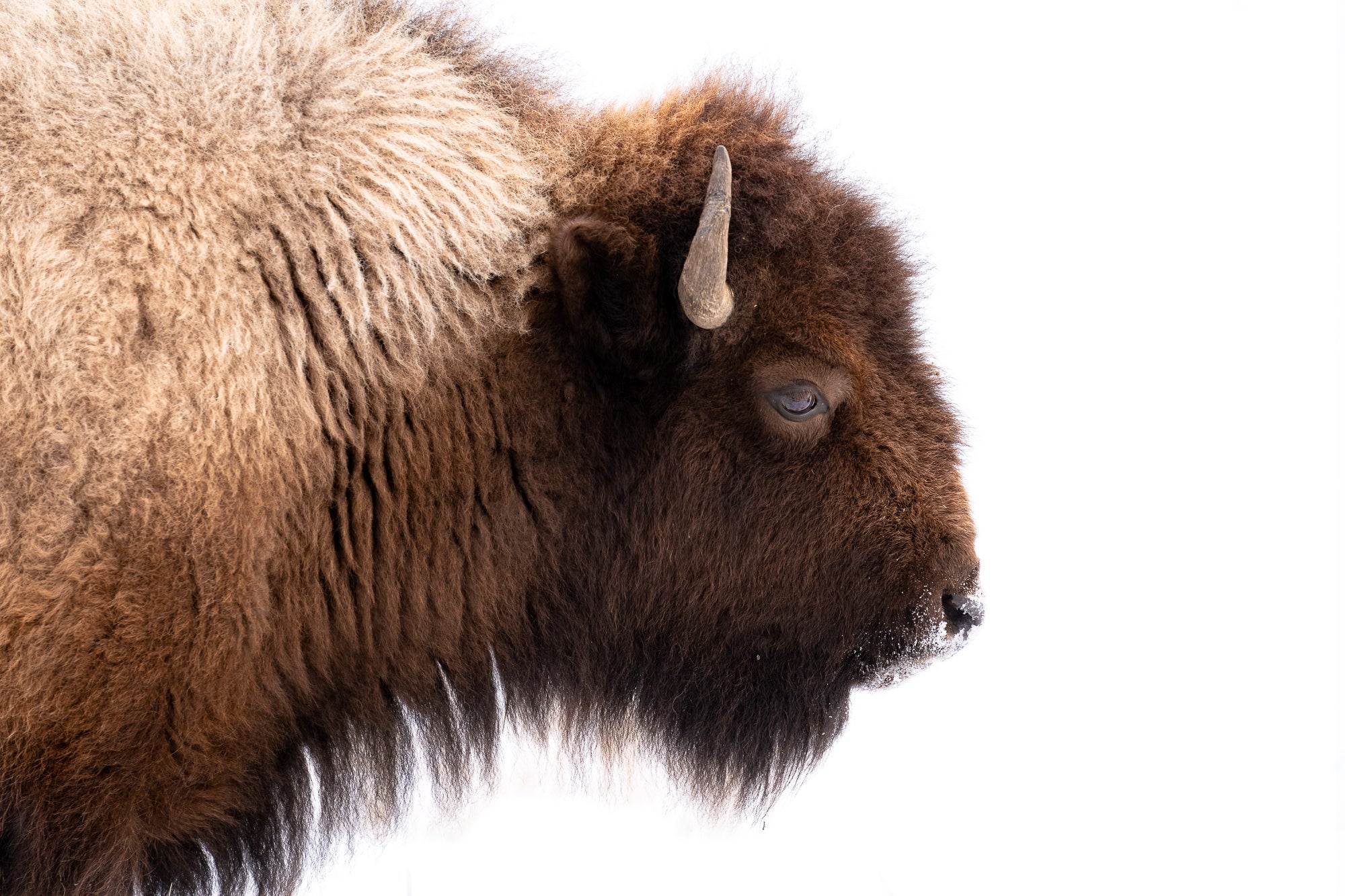 Photo by Andrew Seegmiller. Sony Alpha 7 IV. Sony 70-200mm f/2.8 G Master II. 1/400-sec., f/4, ISO 800
Lenses
Sony 400mm f/2.8 G Master: The biggest hurdle in wildlife photography tends to be distance and light. The 400mm gives me all the reach I need most of the time and accepts the 1.4x teleconverter extremely well if I need a little more, allowing me to give the wildlife more space. In terms of light, with wildlife typically being most active at dawn and dusk, that means shooting in low light is common. The constant f/2.8 aperture allows me to start shooting earlier in the morning and continue shooting later in the evening while being able to keep my ISO lower. The lens is incredibly light giving me the freedom to shoot handheld most of the day while maintaining an incredibly fast and accurate autofocus system ensuring I won't miss the shots I am after.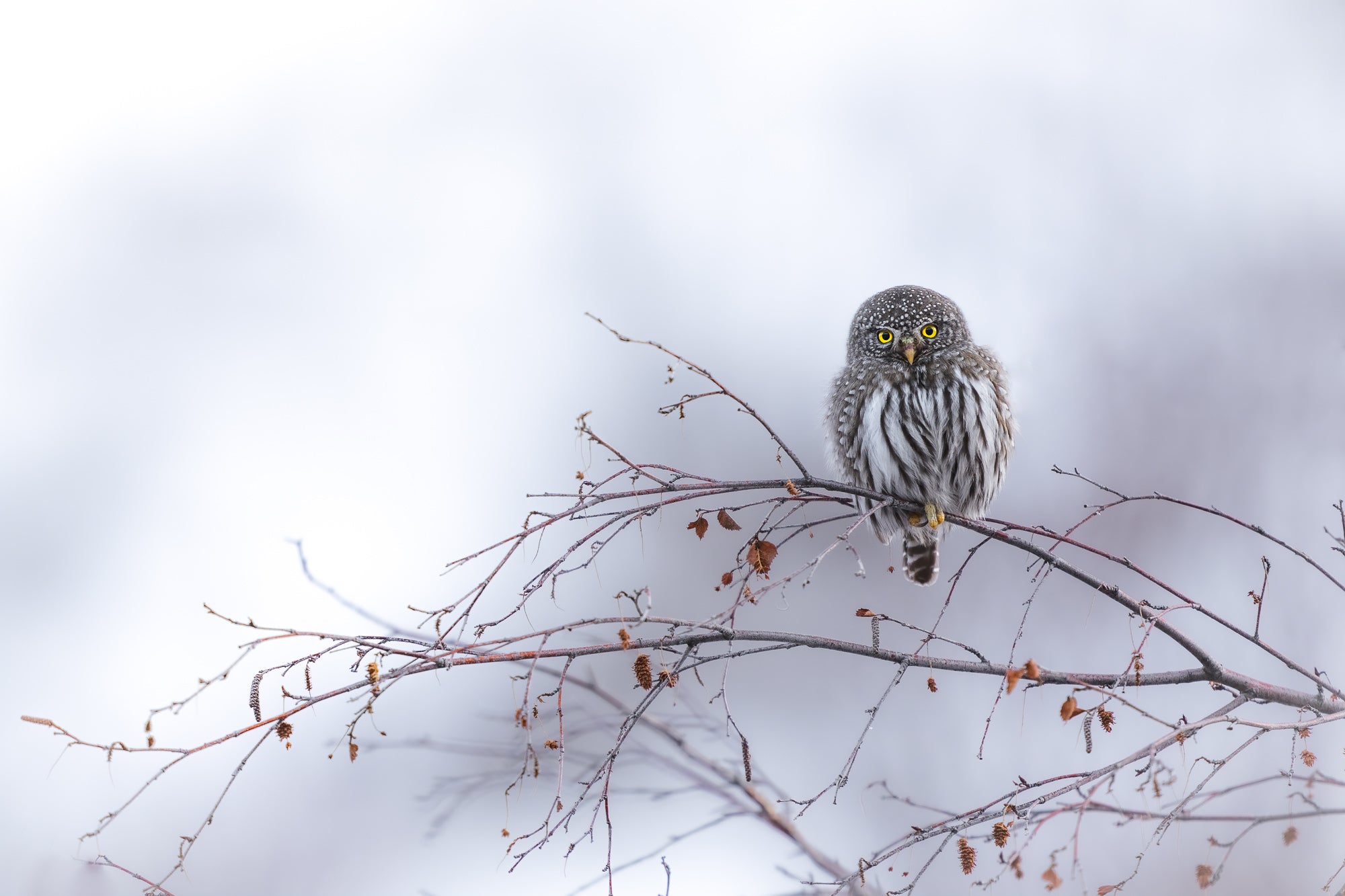 Photo by Andrew Seegmiller. Sony Alpha 1. Sony 400mm f/2.8 G Master. 1/400-sec., f/4, ISO 640
Sony 70-200mm f/2.8 G Master II: This is my favorite lens to shoot more wide-angle environmental wildlife shots and can almost always be found attached to my secondary body. Being the lightest 70-200mm in its class makes it an easy lens to pack around along with my 400mm. Again, the speed and accuracy of the autofocus in the lens is critical for capturing fast-moving wildlife and this lens does not disappoint all while producing tack sharp images.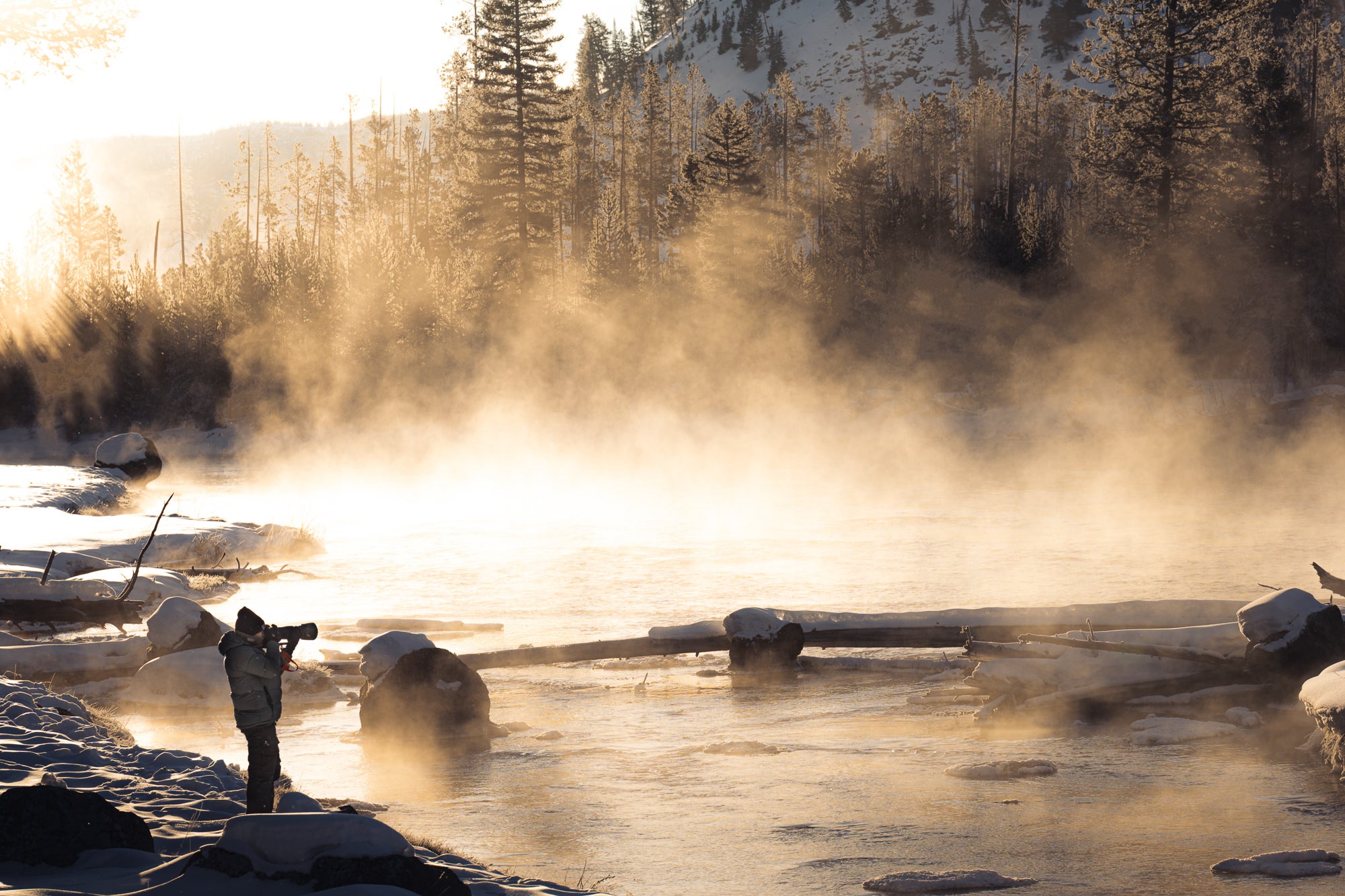 Photo by Andrew Seegmiller. Sony Alpha 7 IV. Sony 70-200mm f/2.8 G Master II. 1/200-sec., f/8, ISO 64
Accessories
Sony 1.4X and Sony 2X Teleconverters: Sometimes you just need more focal length, for these situations having these teleconverters in the bag is priceless.
Really Right Stuff Monopod: Though shooting handheld is my preference, I will shoot with a Monopod from time to time, typically when I need a little extra stabilization.
Sony VG-C4EM Vertical Grip: I use vertical grips on both bodies I carry. First I enjoy the extra battery life and secondly when shooting with the larger telephoto and super-telephoto common in wildlife photography I find the grip helps balance out the lenses nicely.
Sony CFexpress Type A Cards: The speed of the Sony Alpha 1 is only as good as the cards in the camera. Having the best cards on the market ensures I do not miss any shots while waiting for the buffer to clear.
Batteries: I tend to err on the side of safety with this one, there is nothing worse than running out of battery life mid-shoot so I carry quite a few extra batteries with me.
Rain Gear: Having the ability to stay out in the field regardless of the weather can make the difference between coming home with photos or not some days. For this, you need the ability to keep yourself comfortable as well as protecting your gear from the elements. I will typically carry a rain jacket for myself and a waterproof sleeve for my lens such as the LensCoat RainCoat
Fstop Tilopa Backpack: Moving large super telephoto lenses can be a bit of a hassle. Having a large enough pack to comfortably hold and protect all your gear is paramount.
Snacks/Water: Wildlife photography is often a game of patience. Having snacks and something to drink helps me stay in the field comfortably for longer periods of time.
See more of Andrew Seegmiller's work on Instagram (@andrewseeg).