In my last article, I gave my tips on how to prepare for working with models on set. Preparation is key to having a successful shoot, but even with all the preparation in the world, it's still very possible to choke under the pressure of actually being on set. Here I share some tips for working on set with models to ensure everyone has a good experience and you get the photos you need.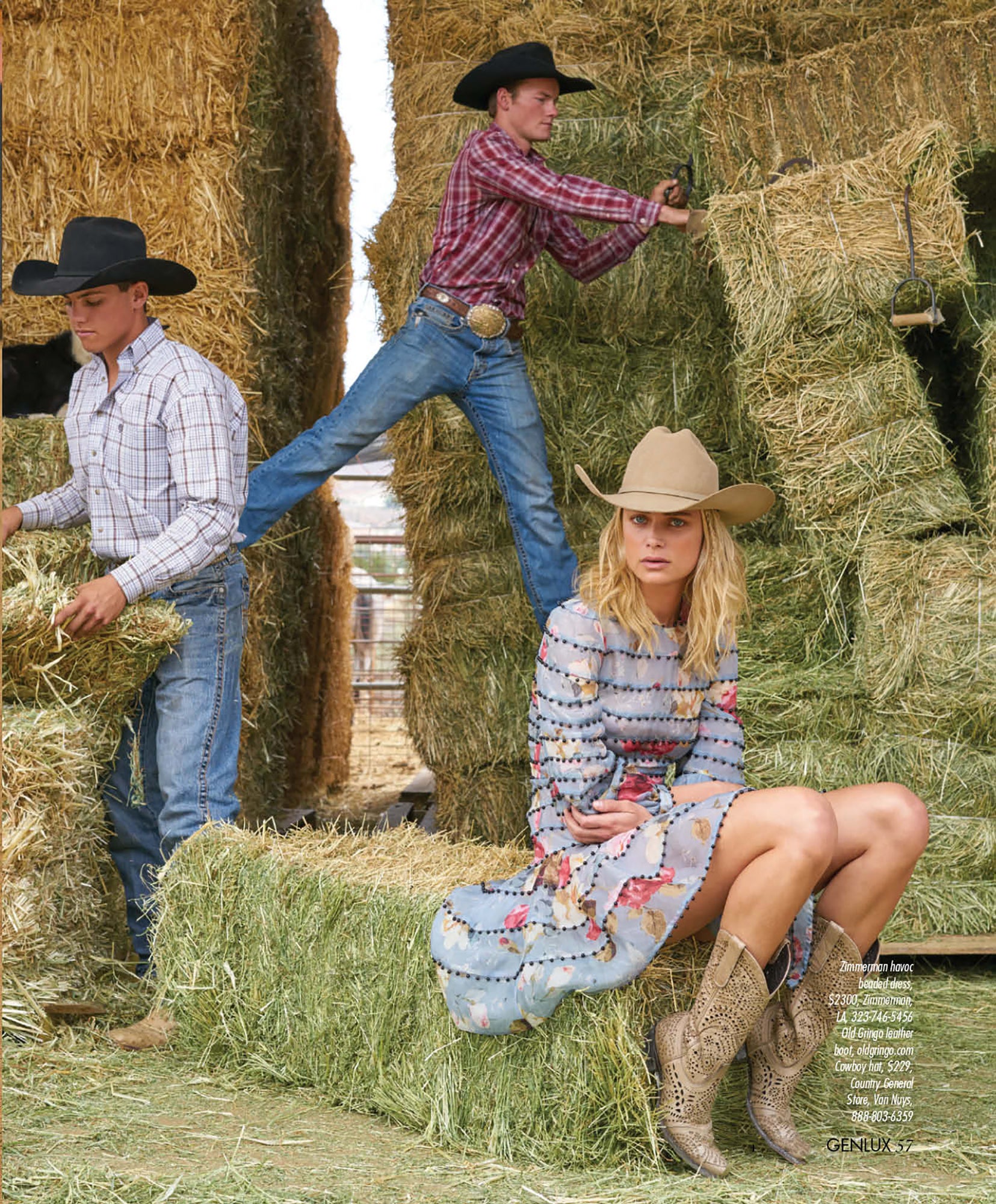 1. Build A Relationship With Your Models
Build a relationship with your model(s) while your assistants get the set sorted. It takes time to set up lights and other gear. Use this time to build a rapport with your models and glam squad. It's your time to schmooze with the client.
2. Use Mechanical Shutter
One super-cool feature in my Sony Alpha cameras is Silent Shutter, but for fashion, I select Mechanical Shutter for the following reason – the click of the shutter is feedback for your model. It's affirmation. It's approval. It communicates a job well done. I want her to hear that, to know it and to feel it. Silent shutter would obviate all such affirmation.
3. Learn To Work Quickly
Having time in photography is a luxury. I never expect to have it and I often don't. Just because your SD card has room for three thousand exposures doesn't mean you need to shoot out the card. Indeed, don't overshoot. When you know you have the shot, call it. Who wants to sit over their computers and cull hundreds of the same shot? I also split a job across a number of cards so I never have all my eggs in one basket. I've found my Sony SD cards to be very reliable and robust, but I like to be extra safe. I once had a potential client ask if I could shoot 20 shots in a day. This was for a catalog job. Of course I can. I got the job, shooting up to 30 looks per day. With experience comes speed, but I always try to be efficient with my time and energy.
4. Openly Communicate With Your Subject
Communicating with your subject is make or break. I'm constantly directing, dialoguing, talking, encouraging, praising, and you should do the same, throughout the time they are in front of your camera. Don't be afraid to ask your model to do exactly what it is you want them to do. My pictures don't just happen and neither will yours. Models have told me more than once that some photographers would say to them, "Okay, do something," and if whatever they then did wasn't right, the photog would say, "No, do something else." Be specific with your direction. Be encouraging. Get on set and show them. Learn how to pose. Show them your mood board again. Remember, you're making a photograph, not taking one.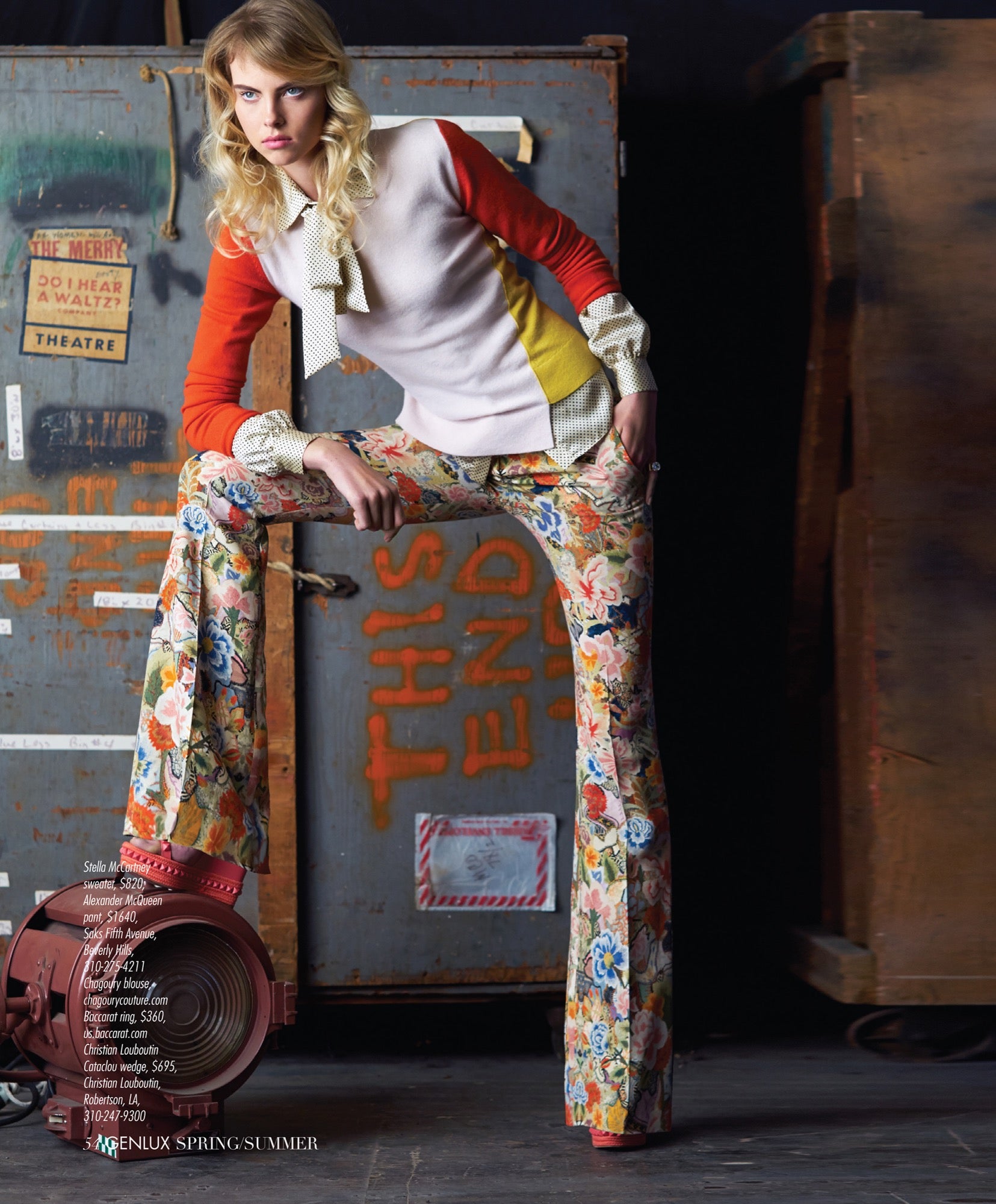 5. Always Pay Attention To Everything
We'll fix it in post is never an excuse. Look at everything, all the time and adjust accordingly. Are the clothes right? Does your model look good? Is something in the outfit laying funny or oddly? Is anything bunching or can you see something you're not supposed to be seeing? Is her position awkward? Is there tension in her hand or does it look funny? Is there some hair out of place? It's great to let things fall as they may and let things happen, and it's our job is to keep an eye on every element in the photo and work with our team to ensure the best results.
6. Make It Fun
Seriously, when you're having fun, the person in front of your camera will have fun as well. You're a photographer. You could be working at a warehouse loading trucks with boxes. Stay in gratitude, do good work, play good music, but ask your model what they'd like to hear and play that. Get yourself a small Bluetooth speaker for shooting on location. We're lucky to be able to do what we do.
7. Make Sure Your Models Are Comfortable (But Get The Shot)
Along with fun comes comfort. When everything is on the line, a model's comfort is second to getting the shot. I know, I know, sounds harsh. That's not to say I will accept it if my model looks uncomfortable. That is intolerable and unacceptable, but isn't there some saying about suffering for fashion? So if my model is a bit cold or uncomfortable for a bit, so be it, we are there for a reason and everyone needs to play their part to get the shot. BUT, it's good to be hyper-aware of when your model is showing signs of tension or discomfort. This could show in their mouth, or they may furrow their brow without realizing it, or perhaps they're getting fixated on the camera, squinting or not blinking normally and their eyes are watering. Be sensitive to all of this and break when necessary to reset.
8. Know Your Plan
Not totally unrelated to comfort is to know what your plan is before you get her on set. There's almost nothing worse than trying to figure things out while your model is on set, or worse, when the model's on set and your client's looking over your shoulder. Before he or she steps into place, have your camera set, your light dialed in, know how you want them to be and make sure everyone on the crew is on the same page and ready. Last looks everybody!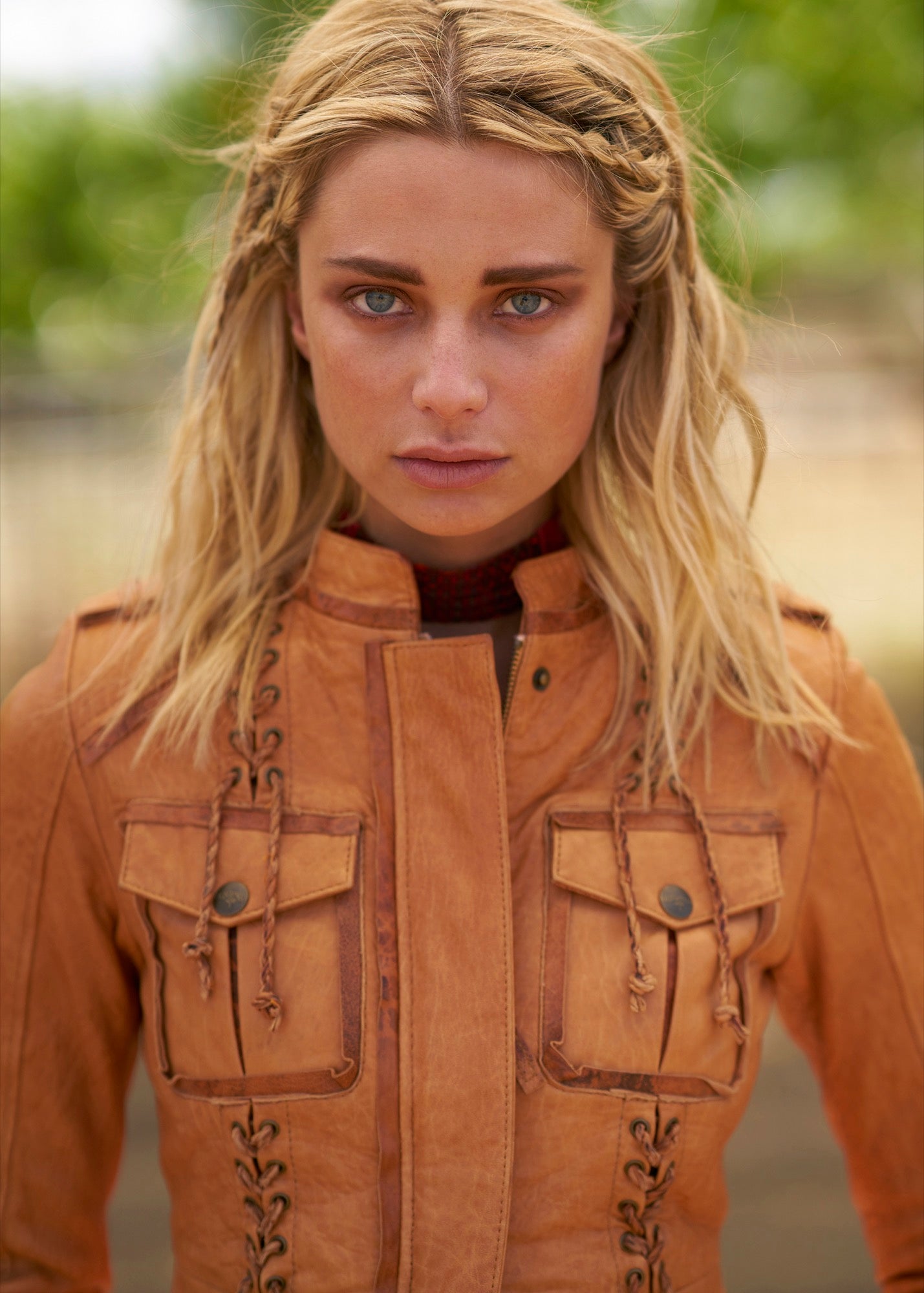 9. Have Your Own Identity
And because it needs to be said, all those photos on Instagram of models in various stages of undress, on the beach or standing by a window with a cool filter over the whole thing - very few of them are real fashion pictures, and most of them are interchangeable – you can't tell one photographer's photos from the other's. If you're looking to make a name for yourself in fashion and stand out from the pack, that's not the way to do it. And also because it needs to be said, please do not ascribe the value of your work, and whether any photo is good or not, to the amount of "likes" it may garner on social media. And because so many of us are active in various social media forums where photographers critique posted work, if you post, please always remember that our peers, other photographers, aren't your clients, they're not your market. Everyone has an opinion and it's great if you receive some really constructive notes, but always remain cognizant of the messenger and apply accordingly. You do you.
10. Know When Something Is Overdone
And as your taste level and sensibilities mature and evolve… know that good enough isn't good enough. Know enough to realize when something is being overdone. Know when enough is enough and too much is too much. Don't over-light. Don't over-fill. Don't over flash-fill. Don't over-reflect. Don't allow over-styling, whether it's clothing and accessories, makeup or hair. Any of this will bring down the level of your work, and if you're still reading this, then I'm sure that isn't what you want.
11. Don't Shoot On Railroad Tracks
It's been done. It's cliché. It's uninteresting. It's dangerous and not worth the risk. #WeAreSarahJones. If you're unfamiliar with that hashtag, look it up.
12. Don't Be Afraid To Be The Bad Guy
Sometimes you have to be the bad guy, and that's okay. I was shooting a hair color ad for L'Oreal in Paris a while back and even though I always periodically check in to see how HMU is going, when our model came out, the hair was not right. After conferring with my agent and the client, it was up to me to tell the hairstylist to wash her hair and start over. I speak French well enough to know that he was not happy and he put the blame squarely on me. That's cool, though, I'll take that blame if it means a successful shoot at the end of the day, which it was. Moral of the story, do make sure that makeup, hair, clothing styling, manicure, everything, is right for the shot, and if it's not, don't hesitate to find a way to make it right, even if it means starting from scratch. You're the photographer, the buck stops with you.
13. Show Your Talent The Results
Whether I'm shooting to a card or tethered, I like to make sure my model is very clear on our creative. And I like to be able to fire off one initial shot and show our talent how things are shaping up. To this end, one benefit to the high resolutions and color rendition of the EVF in my Alpha cameras is that in a sunny studio or on location, where it is often bright and sometimes difficult to see images on the camera's rear screen, if I'm not tethering I'll direct my model and crew to take a gander into the EVF to really see how things are looking. That's usually followed with comments along the lines of, "How cool!"
14. Act & Dress Appropriately
Do be a gentleman, even if you're a woman. Be cool. #MeToo? It's too easy to not act inappropriately on set. Don't be creepy. And don't be a GWC, ever. And don't wear a khaki photo vest unless you're on safari. You're a "fashion" photographer, look like it.
15. Be Confident
Do exude confidence and comfort in your role as a photographer for a better performance from your model. And remember that your model also may have a great idea. This is a creative collaboration.