There's an Anthony Bourdain quote that resonated with me when I first visited Tokyo. He said, "I often compare the experience of going to Japan for the first time, going to Tokyo for the first time, to what Eric Clapton and Pete Townshend—the reigning guitar gods of England—must have gone through the week that Jimi Hendrix came to town. You hear about it. You go see it. A whole window opens up into a whole new thing. And you think, What does this mean? What do I have left to say? What do I do now?" That's how I feel when I go to an incredible place that makes me realize that the world that I've been photographing is just a small corner of the planet and suddenly I see the possibility a whole new level of images. For two weeks I had a special chance to explore Tokyo and other parts of Japan with my camera and a small group of fellow creatives from the Alpha Imaging Collective. Shooting primarily with Sony α9 and α7 II bodies and the 85mm f/1.4 G Master and 28-70mm f/3/5-5.6 lenses, it was an extraordinary experience that truly broadened my vision for my street photography surpassed my wildest dreams.
"There is an old saying that 'we date our cameras but marry our lenses'. How true that is." -Ashley Noel (@nyroamer)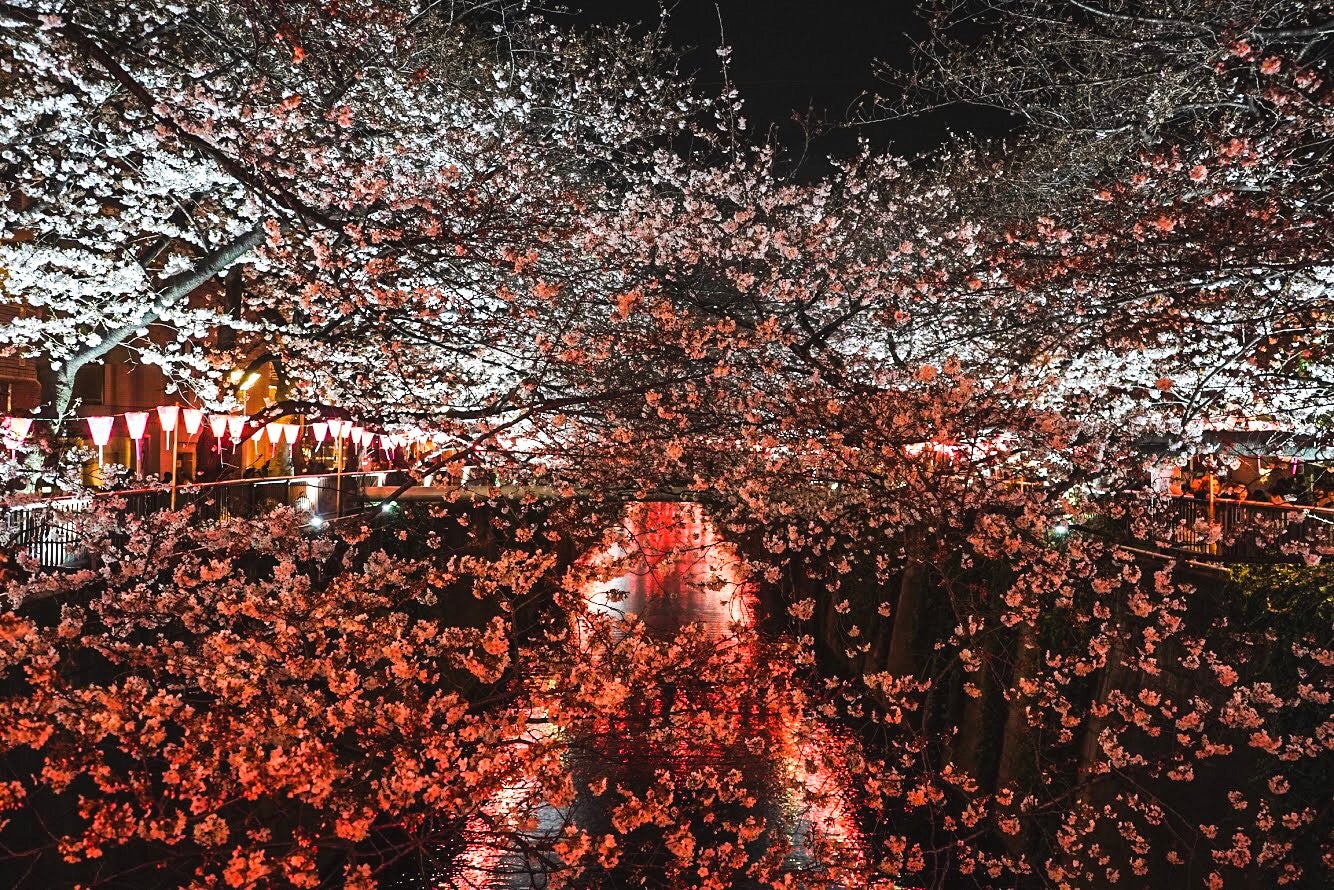 Sony α9. Sony 28-70mm f/3.5-5.6. 1/40-sec., f/4, ISO 3200
Tokyo is a photographer's paradise – a complete sensory overload, overwhelming, perplexing and fascinating, and a combination of so many different sights, sounds and feelings. As a New Yorker, my threshold for intrigue (when it comes to other cities) is quite high. But, Tokyo captivated me in every way.
There's a certain energy that accompanies any city, accompanied by the mass movement of people. With my camera, I look for places where that energy is palpable. In Tokyo, areas like Shibuya crossing, Shinjuku, crosswalks, traffic-filled streets and fully neon-decorated streets are perfect for street photography. The combination of lights, action and the movement of people wandering the streets is what I always envisioned Tokyo to be.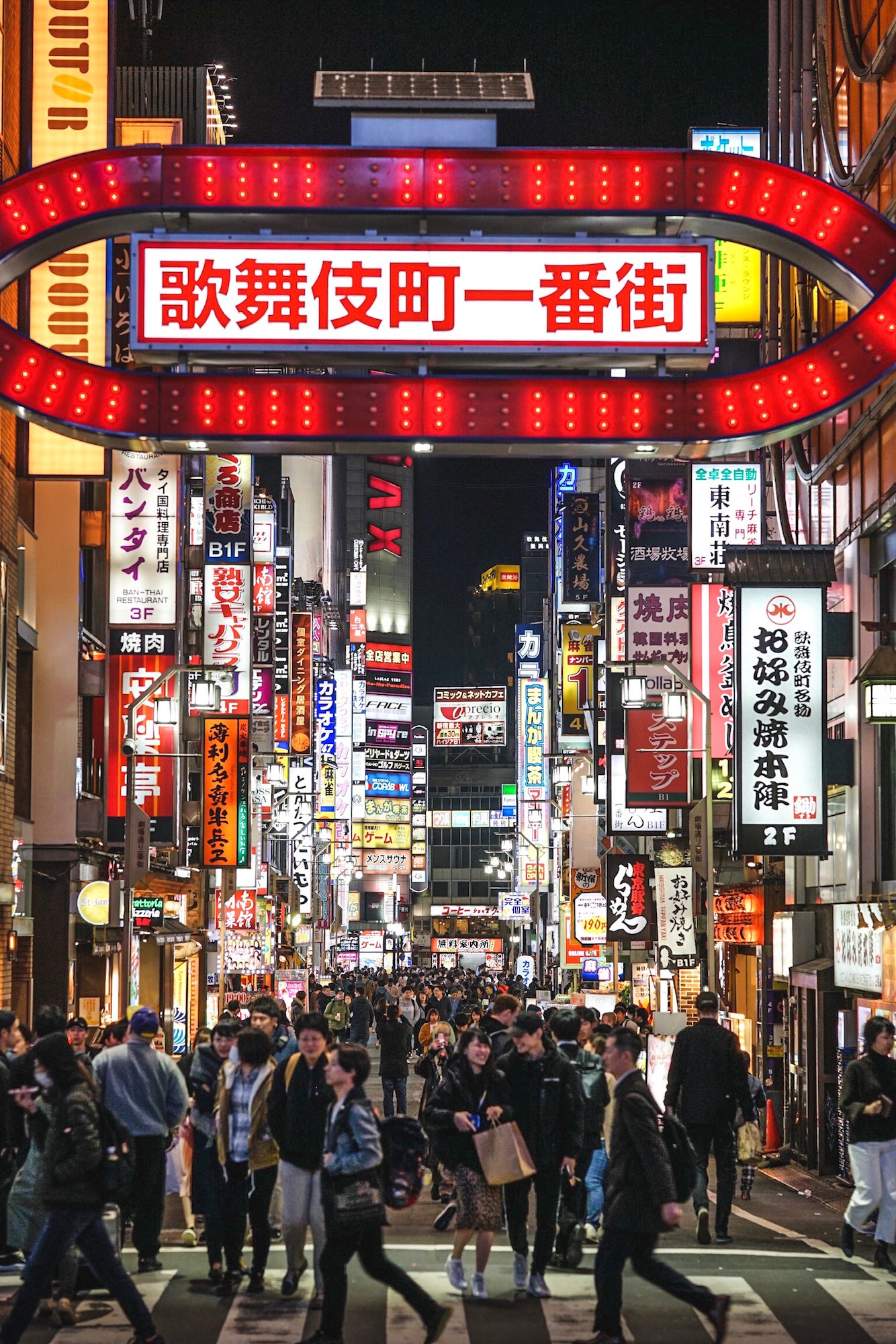 Sony α7 II. 85mm f/1.4 G Master. 1/100-sec., f/4, ISO 400
I shot with the α9 at 20 frames-per-second because in an environment where movement is everything and you have a short window of time to capture a moment, that speed can make the difference between "the decisive moment" and a near miss.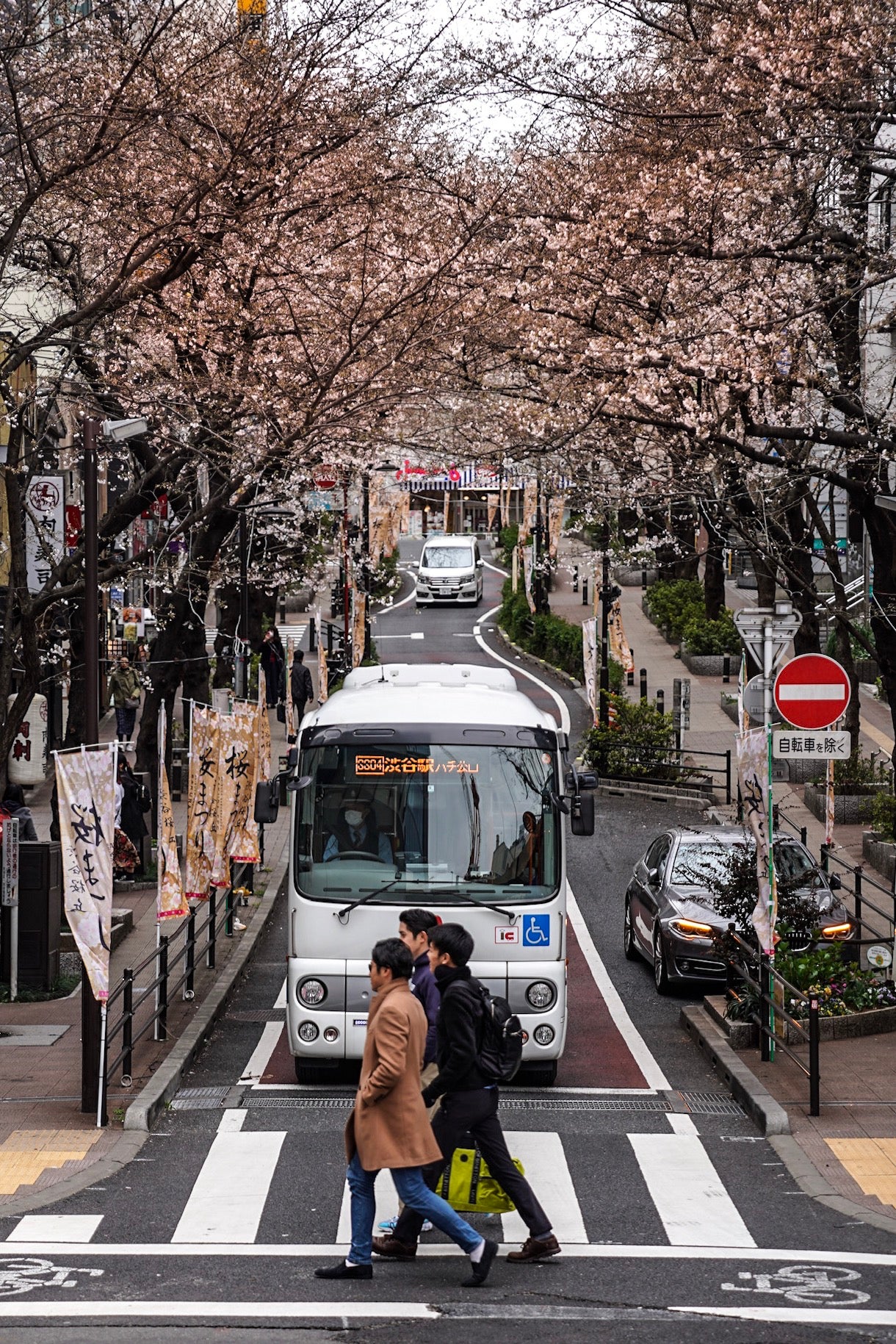 Sony α9. Sony 24-70mm f/2.8 G Master. 1/250-sec., f/2.8, ISO 100. A great thing about traveling with fellow Sony shooters int Japan was getting to try out some different lenses from time to time. Here I was using a 24-70mm f/2.8 G Master instead of my usual 28-70mm.
In a city like Tokyo, there's so much constant motion that can be difficult to convey in a photograph. I wanted to capture that feeling with a partial blur panning shot. The basic idea is that you set a slow-ish shutter speed and then pan your camera with the moving subject so that you get a sharp main subject and a blurred background. This takes some trial and error to find the right combination of shutter speed, background and subject. I wanted to capture the colorful city as the backdrop, with a clear shot of a moving motorbike. I used my α9 with my 28-70mm lens and I put the camera in shutter-priority mode and set the camera's autofocus mode to continuous so that it would stay locked onto the moving subject as I panned.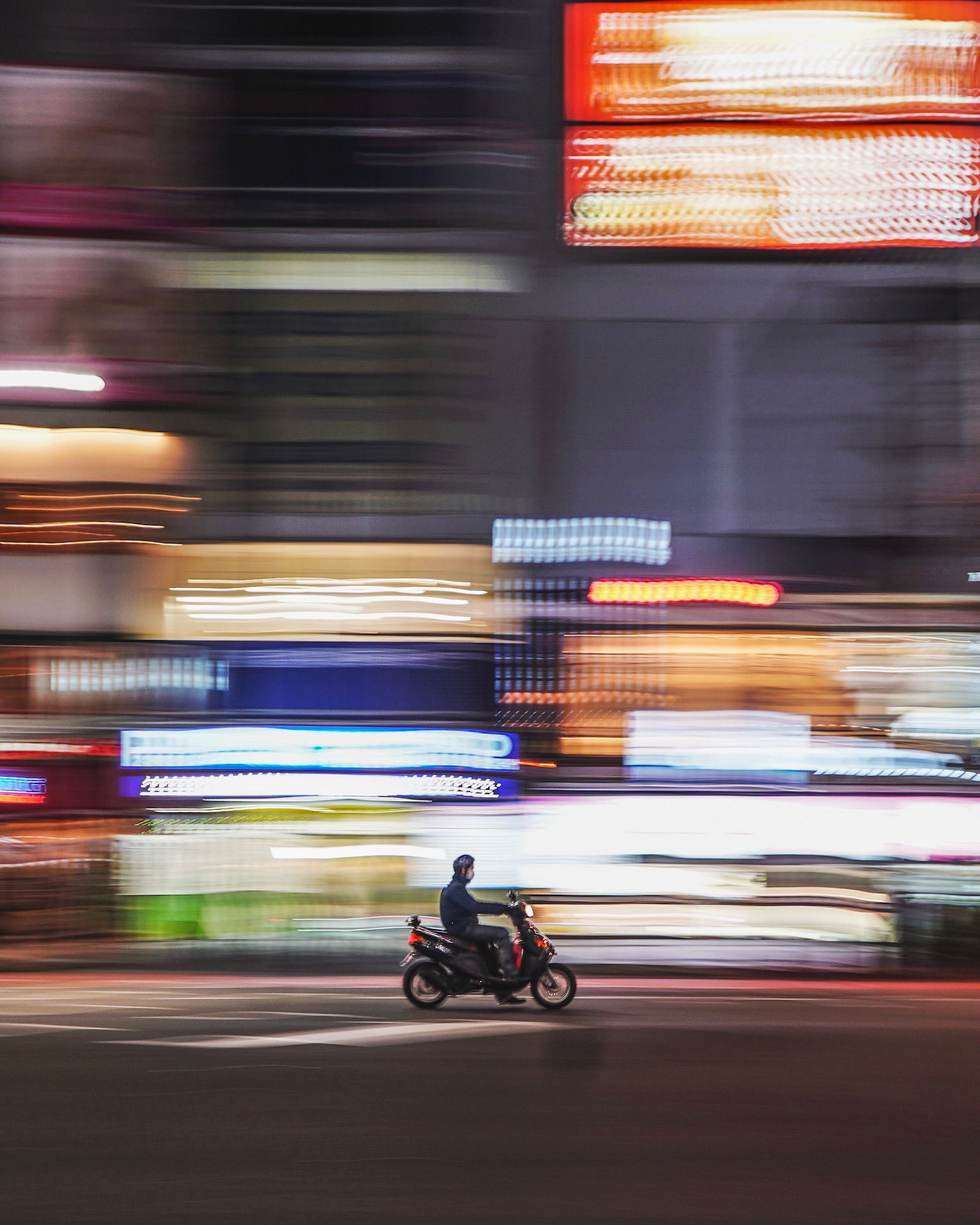 Sony α9. Sony 28-70mm f/3.5-5.6. 1.6 sec., f/3.4, ISO 125
In any city there are areas of frantic motion and areas of quiet tranquility. In Tokyo these contrasts are stark and visually fascinating. Finding small, quiet, quaint streets is like a photographic oasis where I could recalibrate my vision. Places like Goldengai, made up of several narrow alleyways connected by narrow passageways and over 200 small shanty-style bars and restaurants, is full of character, charm, and charisma. Walking down those streets at night was almost dreamlike. It transported me to days gone by with an array of mismatched taverns and scenes in dark streets. It's as if every twist and turn holds a story to be told. Places like this in a big city are a street photographer's dream.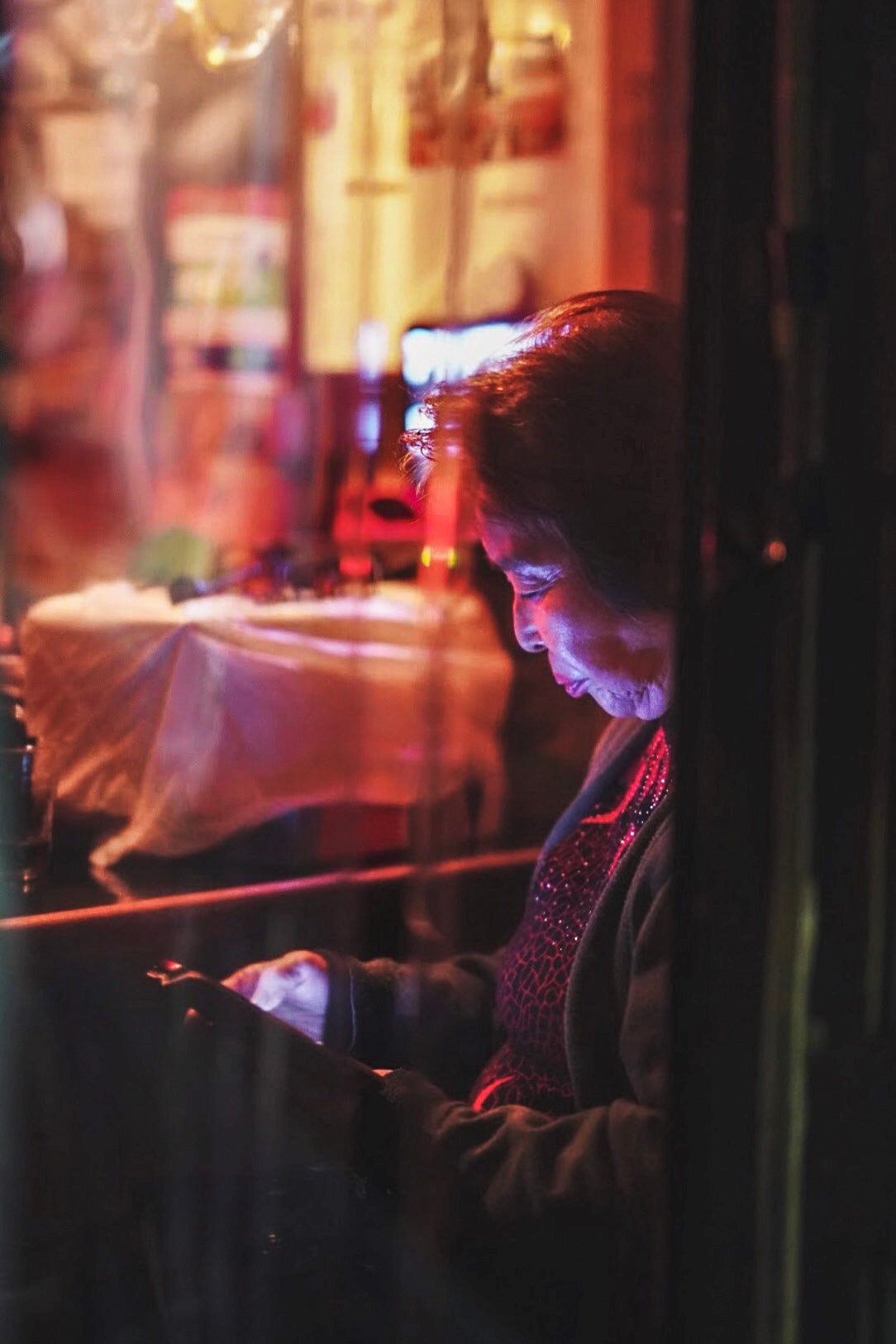 Sony α9. 85mm f/1.4 G Master. 1/100-sec., f/1.4, ISO 6400
Omoide Yokocho (close to Shinjuku station) translates into "Memory Lane" and is comprised of rickety, wooden yakitori stalls that line several alleys. There are over 60 cramped little bars and eateries, which is a haven for open barbecue food stalls with smoke, noise, steam – and combined with all walks of life. Like Goldengai, Omoide Yokocho seems more populated at night, but the daytime also proves to be lovely. The alleyways are accentuated by beautiful lantern lights which dangle from above, along with cherry blossoms. Standing at the end of one alley, I saw a couple arm-in-arm in the distance. I positioned myself as centered as I could, and chose a vantage point that I felt provided the best background while focusing on the couple in the distance. There was a soft, diffuse light penetrating from above and I appreciated the manner in which it accentuated the couple. Something about the diffused light and smokey alleys almost added an element of nostalgia, combined with the lanterns and cherry blossom decor which cradled the alleyway. The 85mm G Master lens at f/1.4 enabled me to capture the couple crisply, with the creamy, smooth bokeh of the alleyway, cherry blossoms and lanterns in the background. It was the beautiful background separation that I was seeking.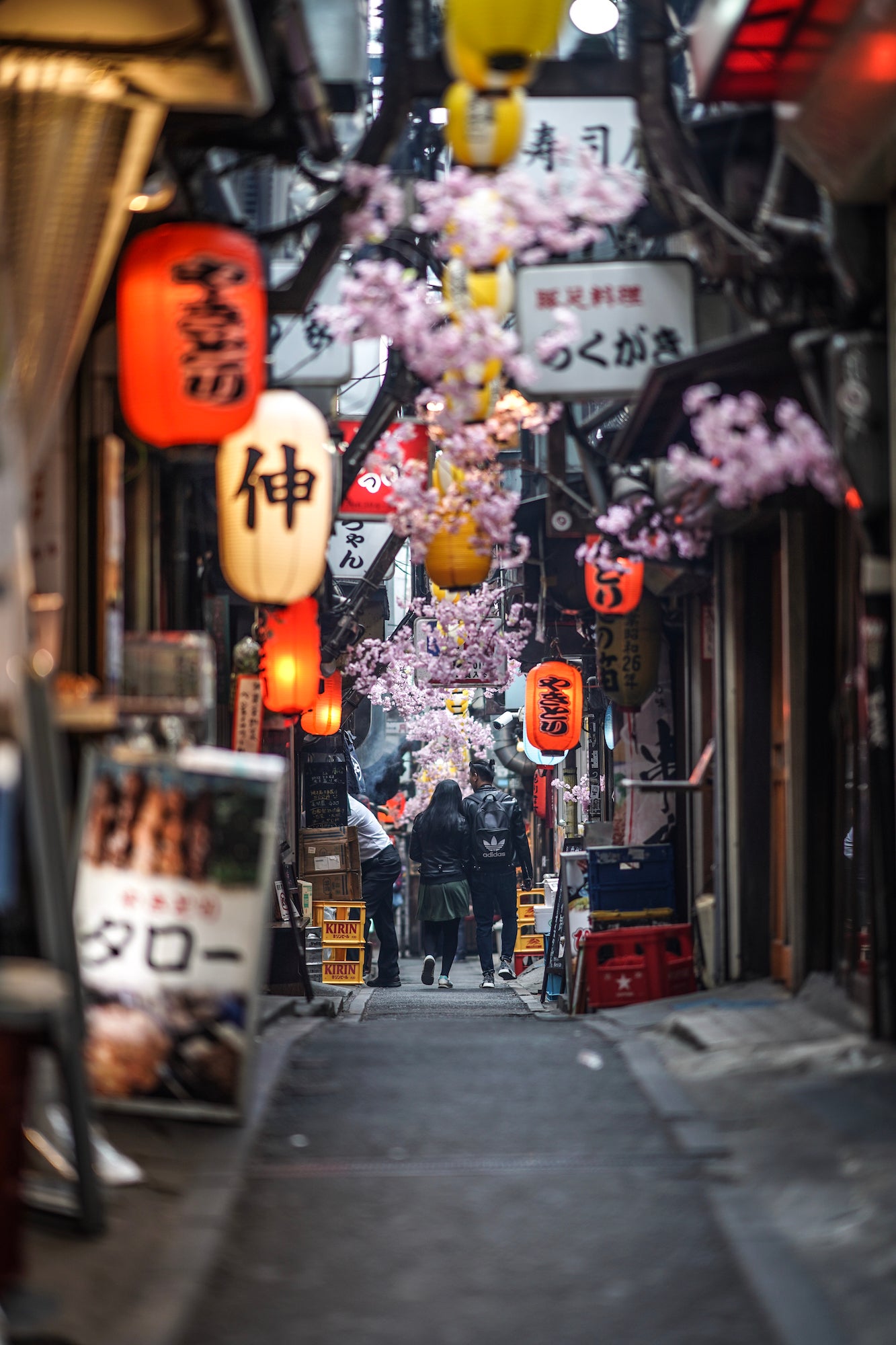 Sony α9. 85mm f/1.4 G Master. 1/250-sec., f/1.4, ISO 100
For many of the street shots I captured, the α9 paired with the 85mm was most comfortable and useful to me. There is an old saying that 'we date our cameras but marry our lenses'. How true this is. I find 85mm to be a great focal-length for street photography, in that I don't have to get too close. And while the 85mm G Master is most often thought of as a portrait lens, it's ideal for street shooting as well. The combination of the focal length which creates some telephoto compression and the f/1.4 aperture lets me isolate the main subject while converting clutter in the foreground and background into smooth swathes of color. I can eliminate distraction without losing context. It provides cinema-like depth of field and the sharpness is outstanding. Also, the f/1.4 aperture helps me to keep enough shutter speed in the dark and the autofocusing is fast and accurate.
For as much energy, movement, and intensity as Japan/Tokyo possesses, it's difficult to explain that it is surprisingly quiet and peaceful. As a New Yorker, I am accustomed to beeping horns, screeching brakes, grinding subways, loud subway stations, and the chaos that makes NYC everything it is. While Tokyo is a huge metropolis and its streets are quite crowded, there's a certain harmonious tranquility that exists. Somehow, despite its crowds, the streets (and even subways) are orderly, clean and quiet. It was a fascinating dichotomy of jam-packed energy and cramped quarters, coupled with a courteous, peaceful existence. Other areas like Kyoto, with the famous Fushimi Inari Shrine and its famous orange torii gates, is peaceful and almost spiritual despite the crowds of tourists. It is certainly opposite to the hustle and bustle of Tokyo. If you wait a few minutes, it's easier than you would think to capture the empty torii gates. My goal was to find a lone person walking through. Because street photography requires some patience, persistence, and luck, you sometimes need to wait for the right moment to shoot. In this moment, waiting those few extra minutes for the lone woman to walk through, was exactly what I sought and it is what I am learning to better my craft in storytelling.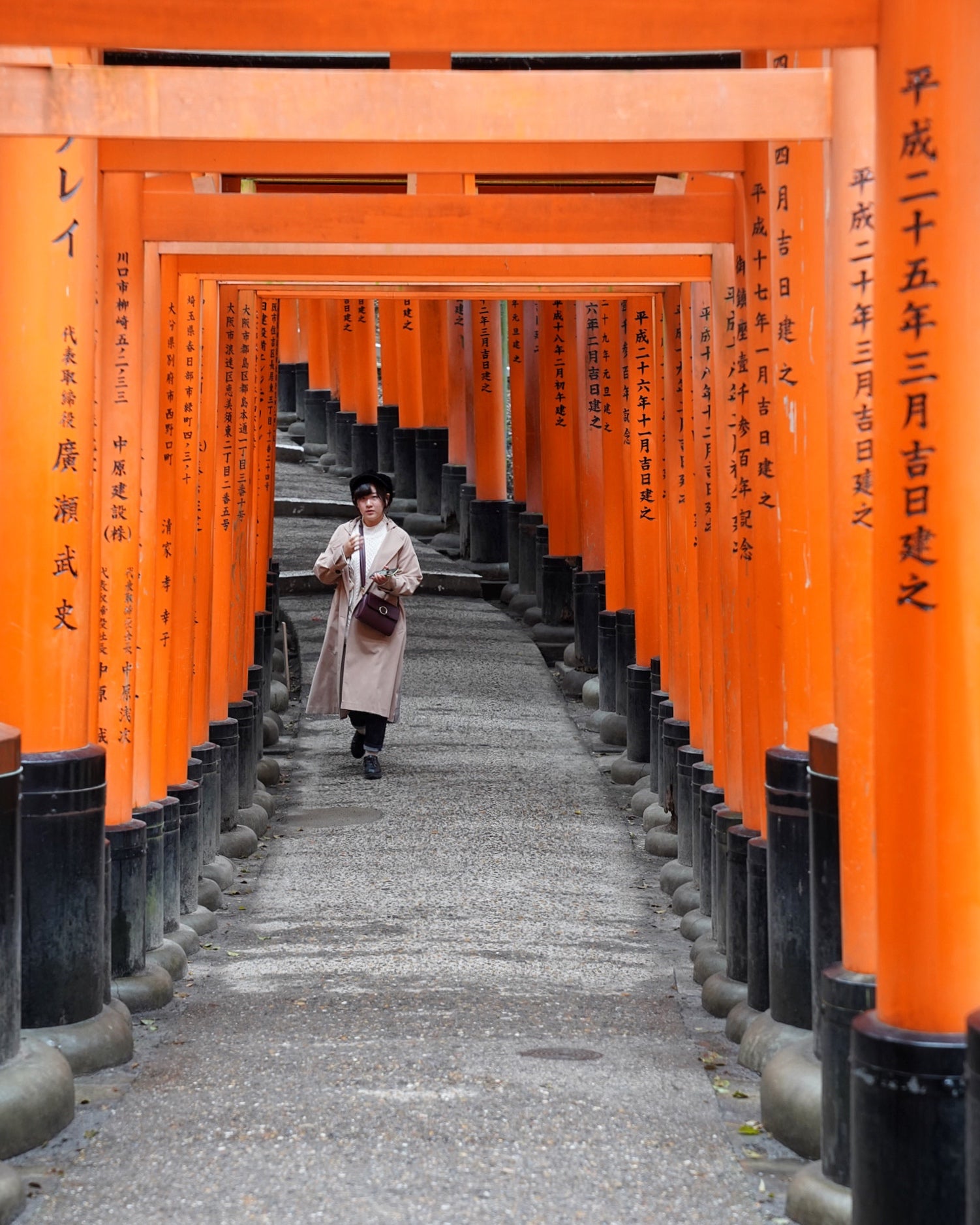 Sony α9. 24-70mm f/2.8 G Master. 1/160-sec., f/4, ISO 1000
The Hie Shrine in Akasaka Tokyo with the Red Torii Gates Tunnel also had the same peaceful existence. It's a pleasant and serene place to take a break from the surrounding hustle and bustle. In this shot below, I had the α9 coupled with the 85mm G Master lens while standing at the top of the stairs looking down at the red torii gates tunnel. The combination allowed me to focus on the lone girl walking down the stairs. I appreciated the clarity of the subject against the creamy bokeh gates. It's as if the lens gave the image a three-dimensional feel, where the subject "popped."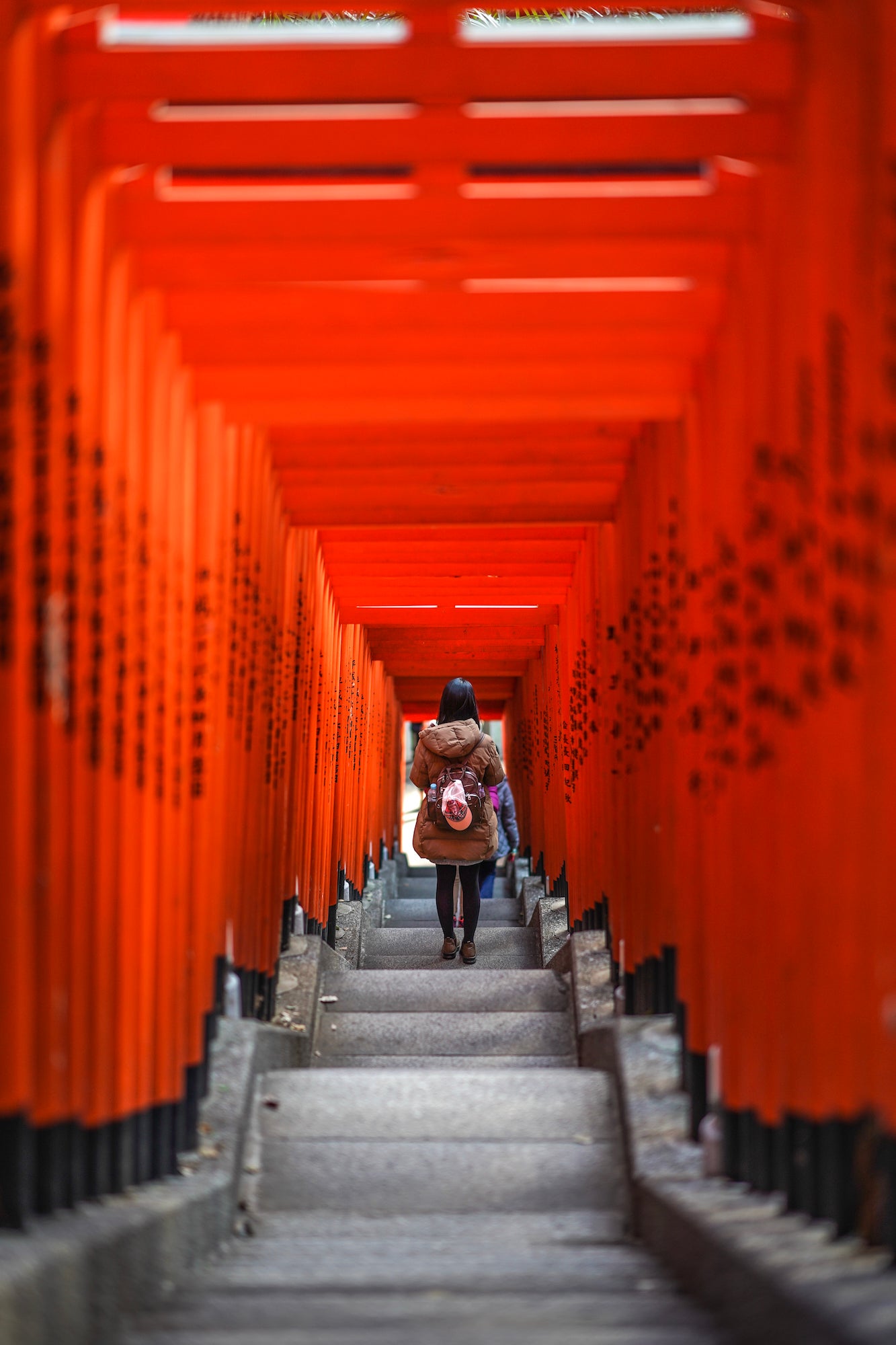 Sony α9. 85mm f/1.4 G Master. 1/100-sec., f/1.6, ISO 100
Back to Bourdain's quote, "You hear about it. You go see it. A whole window opens up into a whole new thing." Suddenly, that all makes sense. One is bound to feel overwhelmed in a new place that's as vibrant as Japan, but in a pleasant way. It's that energetic and pulsating vibe. From a photographic standpoint, there are a million decisive moments happening wherever one goes, just waiting to be captured. As a street photographer who shoots mostly in New York, photographing in Japan broadened my vision. The intensity of movement in Shibuya, the grit and glow of Shinjuku, the charm of the off-the-beaten-path Goldengai and the tranquility of Kyoto, gave me something new to consider. This is why travel is so important for street photographers. New places fundamentally change your outlook and keep opening windows into a whole new thing. There are a million scenes just waiting to be captured.