There's an authenticity and relatable quality about street photography regardless of where in the world the images may be set. Instead of directing models or timing a mountaintop sunset, street photographers freeze moments in the daily lives of strangers. Paola Franqui (@monaris_) and Steven Irby (@stevesweatpants) were two of the ten members of Sony's Alpha Imaging Collective that traveled last month to Spain for a week of street photography in the Andalusia region.
Paola Franqui describes the art of street photography as one of documentation and preserving unique, organic moments. "Street photography is all about observing and capturing moments as they unfold. There will always be new opportunities and experiences. Moments captured will never happen the same way or look the same way again. "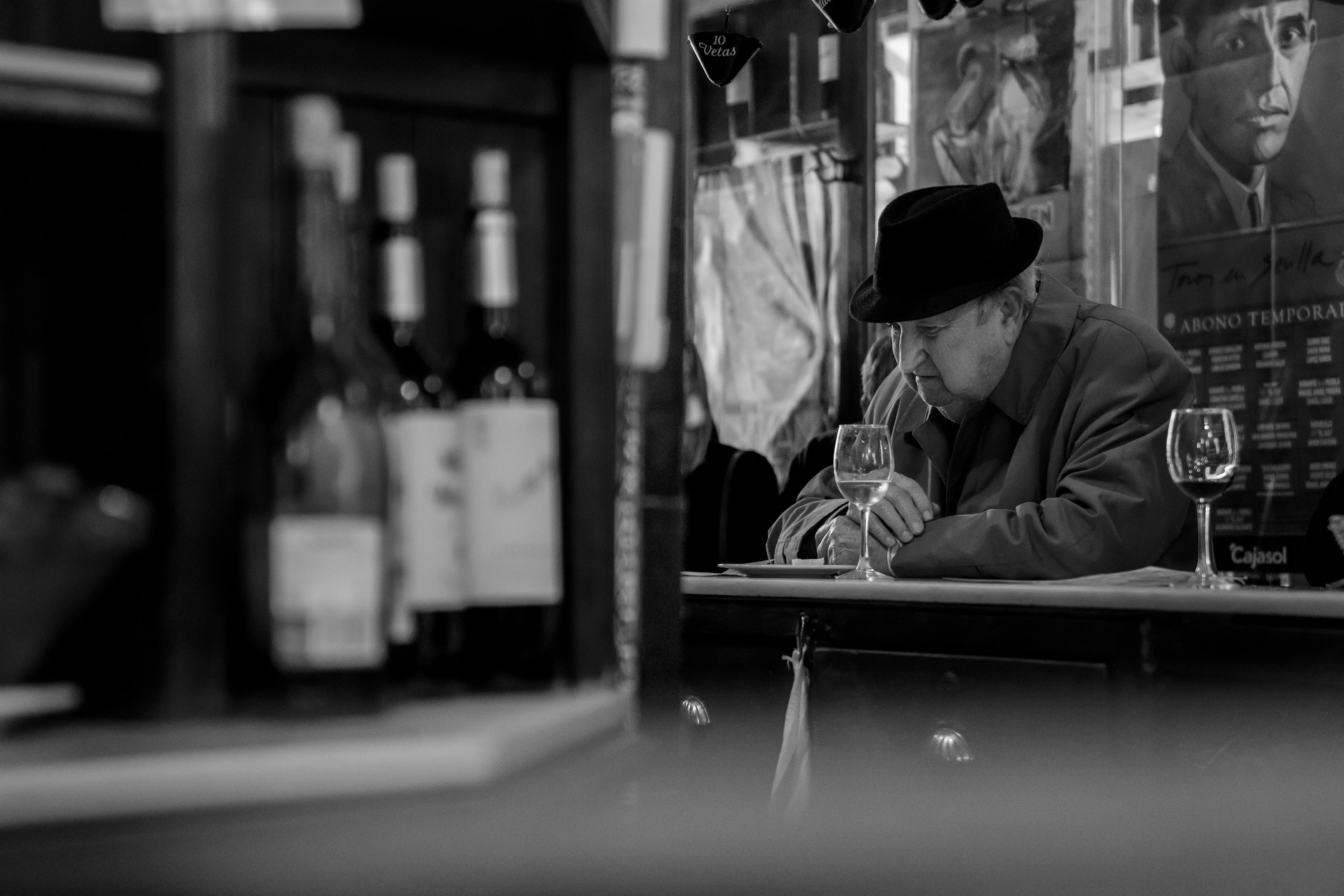 Photo by Paola Franqui. Sony α7R III, Sony FE 24-70mm f/2.8 G Master lens. 1/125-sec., f/2.8, ISO 3200. "He Remembered Like It Was Yesterday." I always try to show emotion in my portraits. It felt amazing to push the shutter button and capture this. This image froze a moment in time in which, for many of us, displays an early and cruel fast forward to our own situations in life, and yet, somehow a fresh relief that everything will be okay. I use my Sony α7R III with the Sony FE 24-70mm f/2.8 G Master and the FE 70-200mm f/2.8 G Master lenses the most. The 24-70mm f/2.8 is pretty much my go to lens when walking the streets because of its versatility.
Steven Irby pointed out that street photography means engaging with people who are living their daily lives and so even something as basic as common courtesy and a sense of decency are key to signaling respect and sensing when it is and is not appropriate to photograph people. "I think the biggest thing when it comes to street photography, especially when dealing with people, is about having a level of social etiquette. There are going to be times where you have to be aware and consider if it's an awkward moment to put a camera in front of someone's face. You have to be prepared for that reaction. Sometimes it could be a little bit negative or sometimes it could be positive, but whatever that reaction is you have to respect that person's position because we are at their mercy. So in the same sense, I like to become super personable with people and try to make them feel comfortable before even taking the photo. "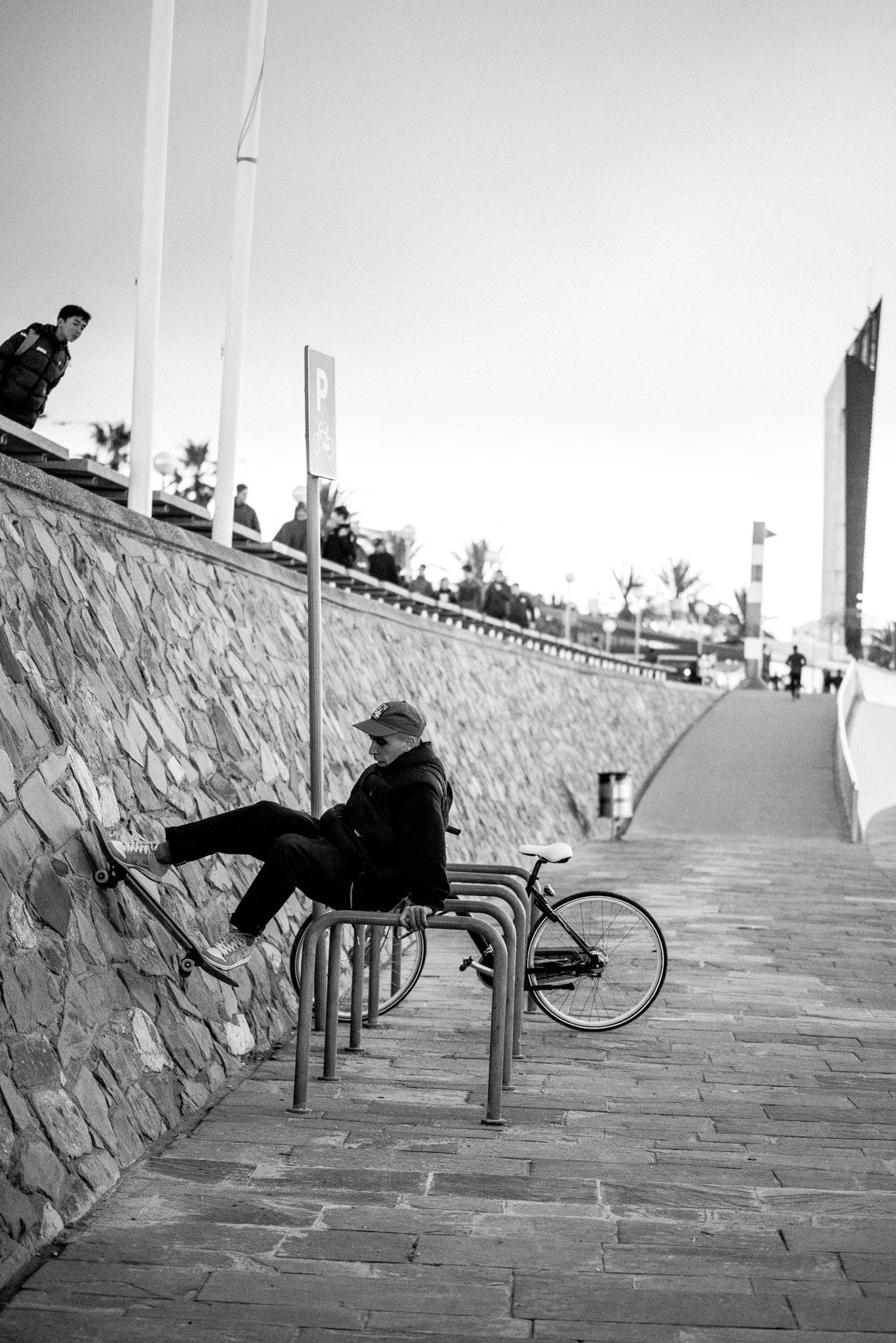 Photo by Steven Irby. "Skateboarding in Seville." Sony α7R III, Sony FE 70-200mm f/2.8 G Master lens. 1/2000-sec., f/2.8, ISO 4000.
Franqui adds that while street photography may seem like a very natural, approachable style of shooting, it can actually present a number of challenges. "Street photography is one of the most difficult types of photography to do well. Although it is the most accessible, there are so many variables that are out of your control. How do you go about making a seemingly normal street-scene interesting? How do you get the confidence to take photos of strangers? There are also other concerns, such as the "right" to take photos of strangers without their permission. I believe that one of the biggest misconceptions about street photography is that it tends to upset and bother the people you are photographing."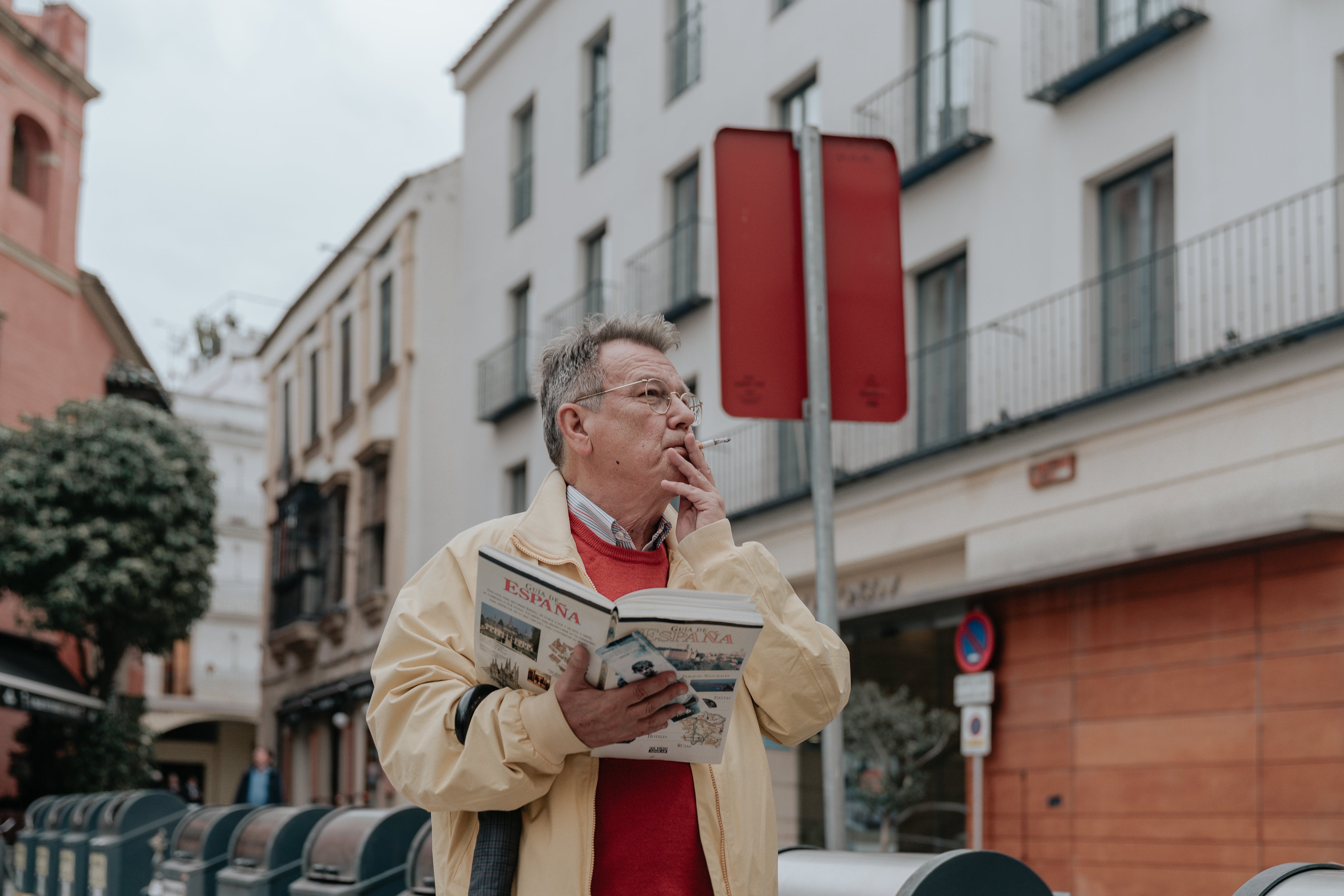 Photo by Paola Franqui. Sony α7R III, Sony FE 24-70mm f/2.8 GM. 1/320-sec., f/2.8, ISO 100. "And he wondered…" I tried to be sneaky on this one by shooting from the hip. He was too close to me and I didn't want to raise my camera and him noticing me. I loved how his clothing matched his surroundings, his 'guide of Spain book', and the way he seemed lost in thought. Face expressions are always important to me and something I look for when choosing my subjects.
Irby believes it is important to acknowledge other artists that you may happen upon while out shooting. He believes that as members of a larger creative community, photographers should make an effort to show respect and support whenever possible. "If someone is a street performer and you can see that they're taking their time and their effort to play music and share this with them, then who am I not to donate a dollar to them? For them to spend their time, if I'm taking a photo of them, there has to be this level of respect for their art. Definitely as a gesture, and also as a fellow artist, you wanna make sure that you're respecting other artists and you're pushing the creative platform. I feel that makes the pictures a little more intimate, more personal. You feel that you're contributing to the process."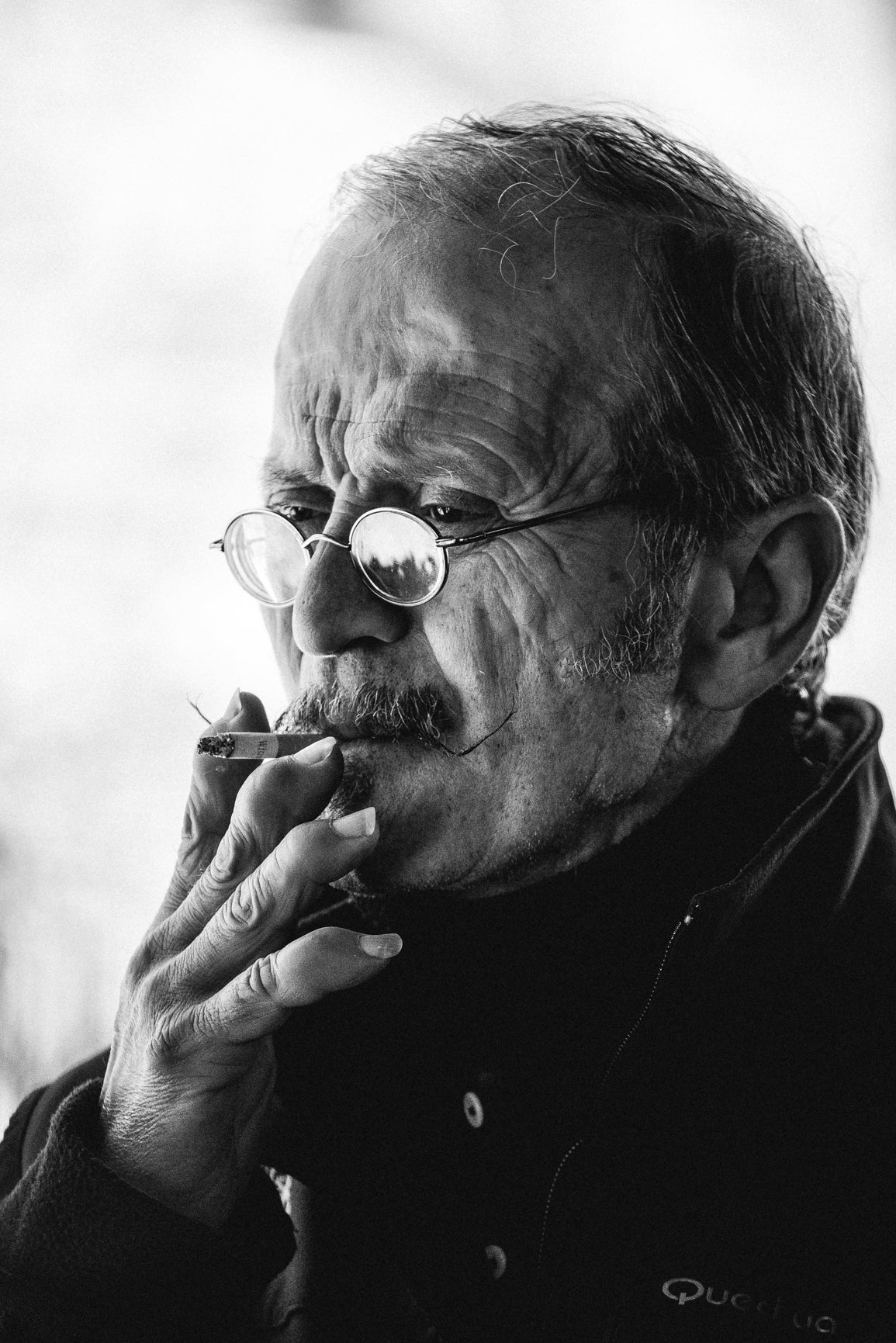 Photo by Steven Irby. "A spanish smoke break." Sony α7R III, Sony FE 70-200mm f/2.8 G Master lens. 1/2000-sec., f/3.5, ISO 1600.
"From my experiences, it doesn't matter where in the world you are," says Franqui, "people respond to street photography mostly in a positive way. One of the things that I always say to everyone who asks me about this is this; A smile goes a long way in street photography. Just by smiling and waving to them afterwards you are able to make them feel much more comfortable. There have been instances where the subject walks up to me and asks why I was taking their photo (if this happens, don't panic!). I smile, and usually give them a compliment – being honest and flattering oftentimes will be enough to close the discussion. It's all about making them feel comfortable, being open and friendly. Although it might be intimidating or difficult, cultivating this ability is extremely rewarding. But if someone ever voices a concern (it does happen) about having taken their photo, it is important to treat their concerns seriously. The subject's opinions and wishes should always be respected. This tells people that despite the fact that I'm the one with the camera, they are still in control."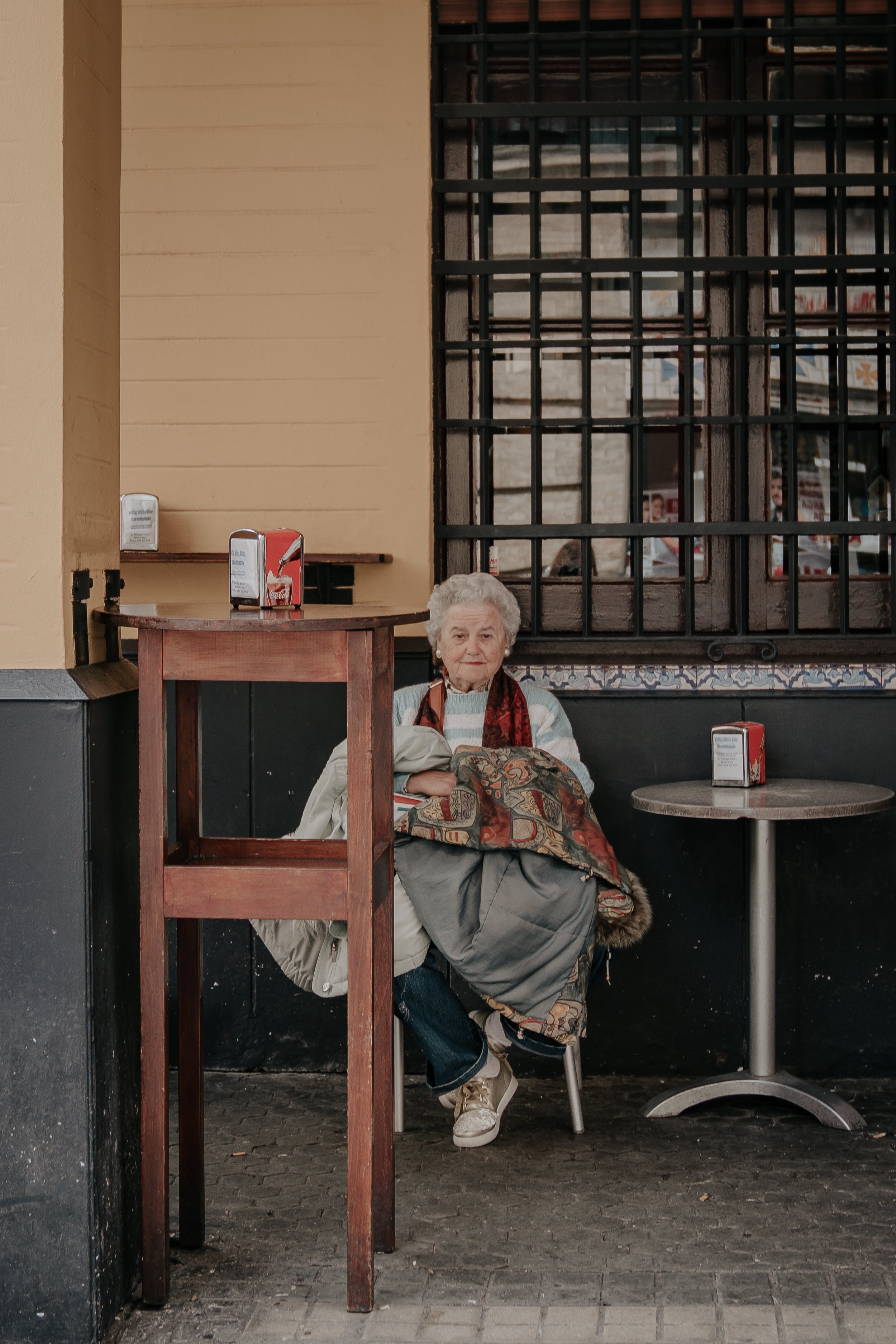 Photo by Paola Franqui. Sony α7R III, Sony FE 16-35mm f/2.8 G Master lens. 1/00-sec., f/2.8, ISO 100. "Something about the way they look at me." This lady gave me such a warm feeling through her face. I slowly raised my camera to take her photo and I noticed that she didn't show any signs of feeling uncomfortable or not wanting her photo taken. To me that was a green sign to proceed with capturing her just the way she was. She immediately smiled at me and I smiled back. It was the best outcome possible.
Some of Steven Irby's favorite subjects in street photography are children. When photographing kids at play, Irby stresses the need to recognize that the child's comfort and safety reign paramount and the effort should be made by photographers to understand if children are inviting of that attention or not. "I feel one the most effective ways to photograph kids is finding the respectful boundary of when is an appropriate time to photograph children? Because for proper reasons, everyone is ready to protect their little children and because you don't want to ever want to cross the boundary of awkward or weird, or making them feel awkward or weird. I've always found good balance, for instance, instead of just running up to them with a camera sometimes I try to have some kind of interaction first. So if they're playing or they're hanging out shooting basketball, I would try to give them the peace sign or sometimes just to be friendly or hype them up a little bit to see if they react. And if they start react and they see the camera with it as well, then they'll get in the zone and become comfortable because we set that boundary."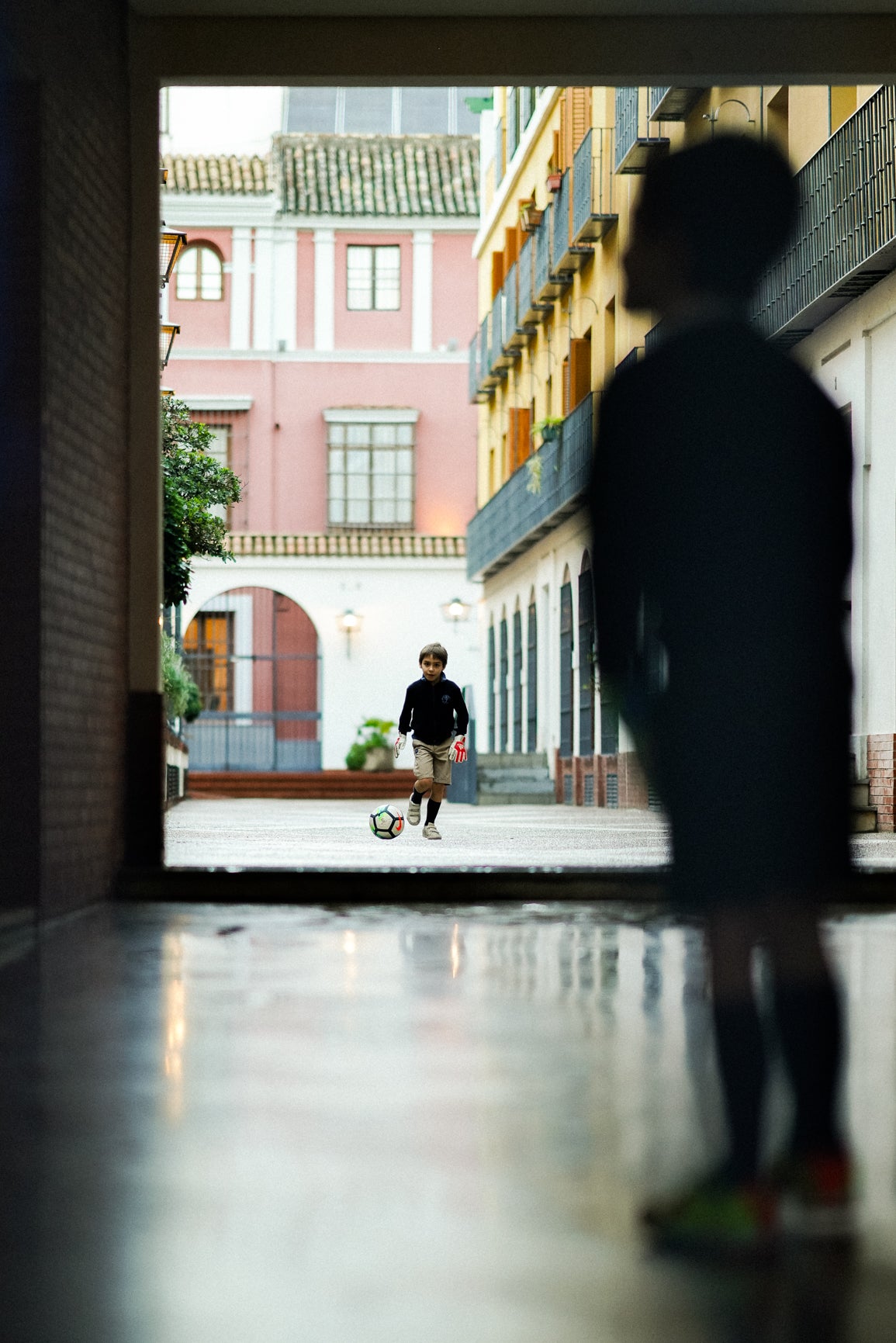 Photo by Steven Irby. Kids playing football in Spain. Sony α7R III, Sony FE 85mm f/1.4 G Master lens. 1/640-sec., f/1.4, ISO 800. My go to gear selection for street photography is the Sony FE 85mm f/1.4 G Master. That lens has everything that I need. It's not intrusive, it's crisp, and the portraits are wonderful. Finding interesting compositions and textures with the 85mm has been my latest obsession.
Paola Franqui agrees that as a photographer you must be cognizant of the dynamic between you and your subjects as well as aware of your surroundings. "I get asked a lot 'how do you get all those candid shots of strangers? Do you try to be sneaky, hip shooting, or something more blatant?'"
Franqui says while there's not one right way to address all situations, using good judgement and communication and tailoring her approach to each unique scene works best. "I use a combination of candid and forthcoming approach to my street photography. I might be photographing someone without their prior consent, but at times the subject looks into my lens resulting in pictures with intense eye contact and a palpable engagement. I love when this happens because it creates a powerful connection between us. Other times I see something that has potential and wait for a frame or subject to present itself. Patience is key and you'll eventually get to a point where you already know what's going to happen before it happens."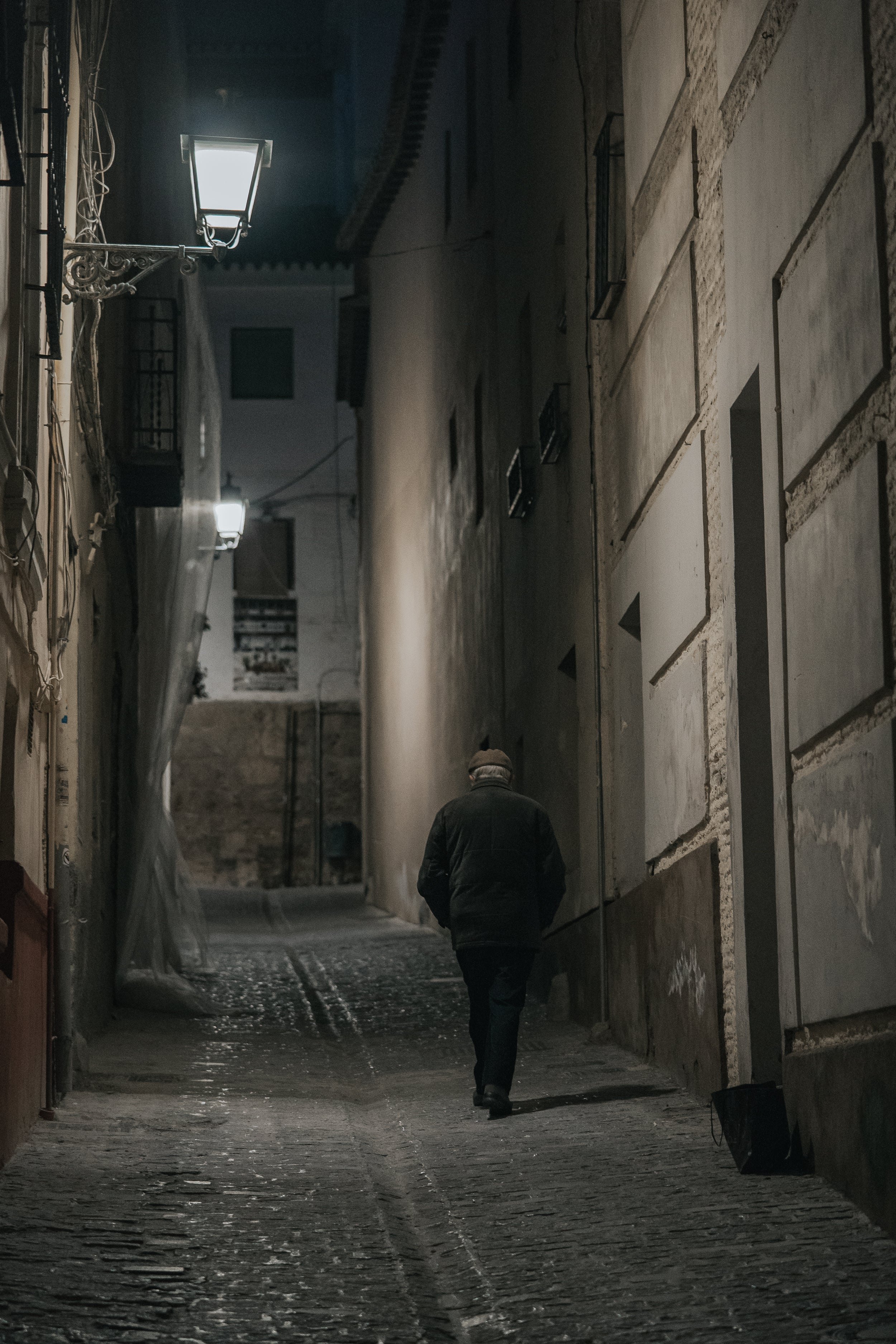 Photo by Paola Franqui. Sony α7 III, Sony FE 70-200mm f/2.8 G Master lens. 1/125-sec., f/3.2, ISO 2500. "Sometimes getting lost is a good thing." There is something truly special about night photography, especially when you find yourself in Granada, Spain. While wandering through the maze of cobblestone streets, I turned my head and saw this lonesome man walking by this beautiful street. I couldn't contain my excitement and immediately snapped the photo. It felt like scene from a movie, where everything worked so well together. The 70-200mm f/2.8 was essential to me when I wanted to focus more on my subjects and create a more visually compressed scene.
Franqui insists that although you are capturing images of others living their lives, street photography and each photographers individual approach makes it an extremely personal experience and expression. "Every time I travel and I encounter different people and cultures, my approach will ultimately be for my photography to be a reflection of myself; to reveal who I am, my vision, imagination, and my authenticity in being able to capture the unseen within the everyday....Find your own style, your own voice, shoot your own way (what works for others might not work for you!), choose your own subjects, and most importantly, HAVE FUN. There are lots of stories out there waiting to be told."
See more images on Instagram from Alpha Imaging Collective members Paula Franqui (@monaris_) and Steven Irby (@stevesweatpants) and the other eight members of the Alpha Imaging Collective that spent the week together in Spain with the hashtag #AICdoesSpain.