On her Alpha Universe profile, Joanna Claire Sellick writes, "I am a self-portrait and fine art photographer from the UK. My photography journey started with fantasy self-portraits when I was 16. I quickly discovered I loved telling stories through my narrative self-portraiture and these pieces of work still make up 95% of my portfolio today. I also photograph editorial, portraiture and weddings!" Her richly-retailed and dynamic finer-art self portraits capture a viewer's imagination and invite one to slow down ands let the mind wander as you look through the frame. We connected with Joanna to learn more about her fine art photography, the inspiration behind it and why she switched to Sony Alpha full-frame mirrorless cameras and lenses to capture it all. Read more about her below and visit her profile for more.
Join Alpha Universe and complete your own public profile. It's free and you'll have a chance to be featured on Alpha Universe!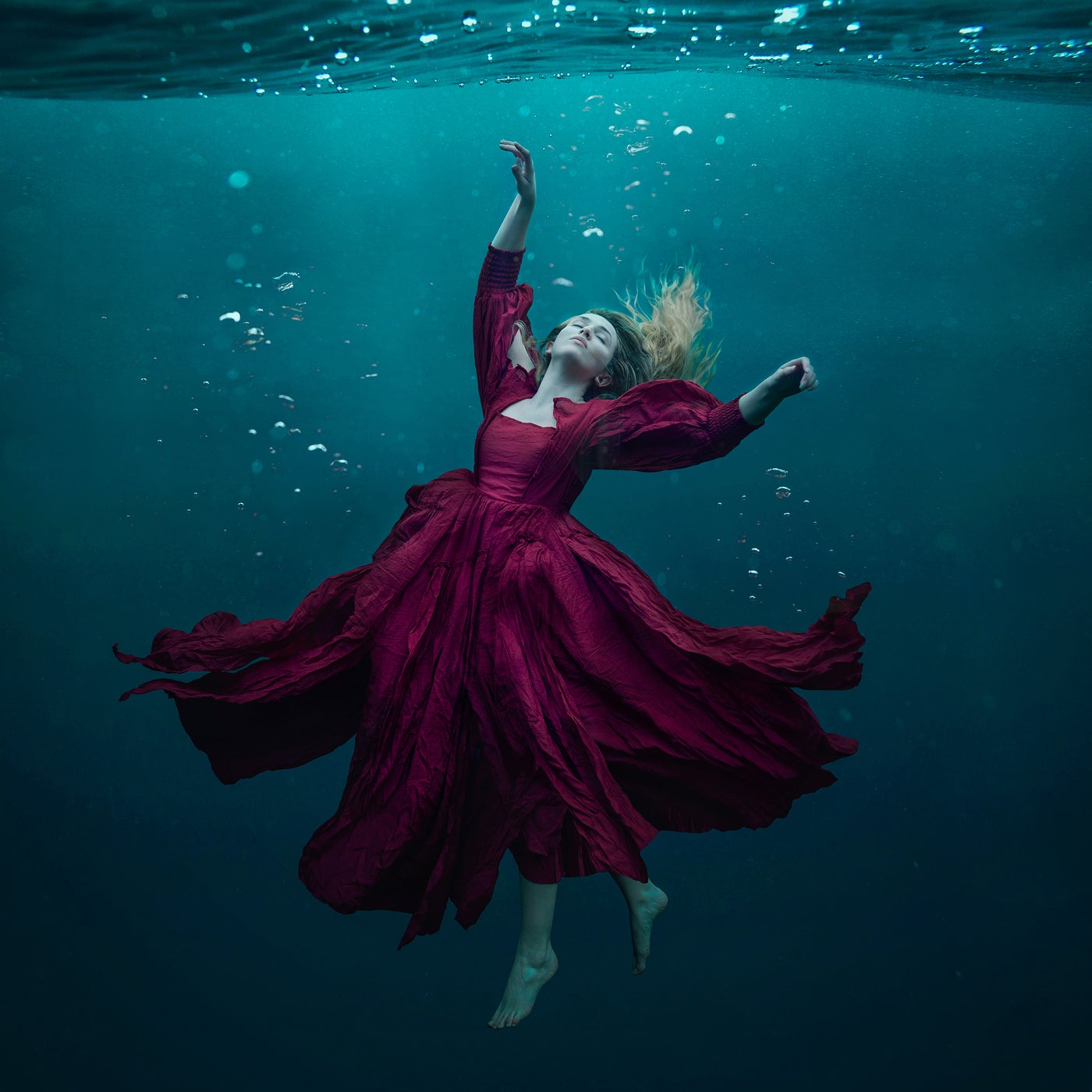 Photo by Joanna Claire Sellick. Sony α7R III. 1/1000-sec., f/2.2, ISO 200
Career Snapshot
I am a self-portrait and fine art photographer from the UK. I first picked up a camera when I was around sixteen and studying for my A-levels. As a graphic design student, all I needed to learn back then was how to take a basic photo of a product I had produced. At the same time, a friend of mine studying art stumbled across the work of several self-portrait artists (Rosie Hardy, Joel Robison and, of course, Sony Artisan Brooke Shaden) and I absolutely fell in love with their work. It was that fascination that inspired me to start taking my own self-portraits. Fast-forward to 2017 and I began taking photography more seriously - dedicating more time to my self-portraits, learning from online tutorials and attending workshops. Today, self-portraits are still at the heart of my work, but I have also branched out into editorial, portraits and weddings!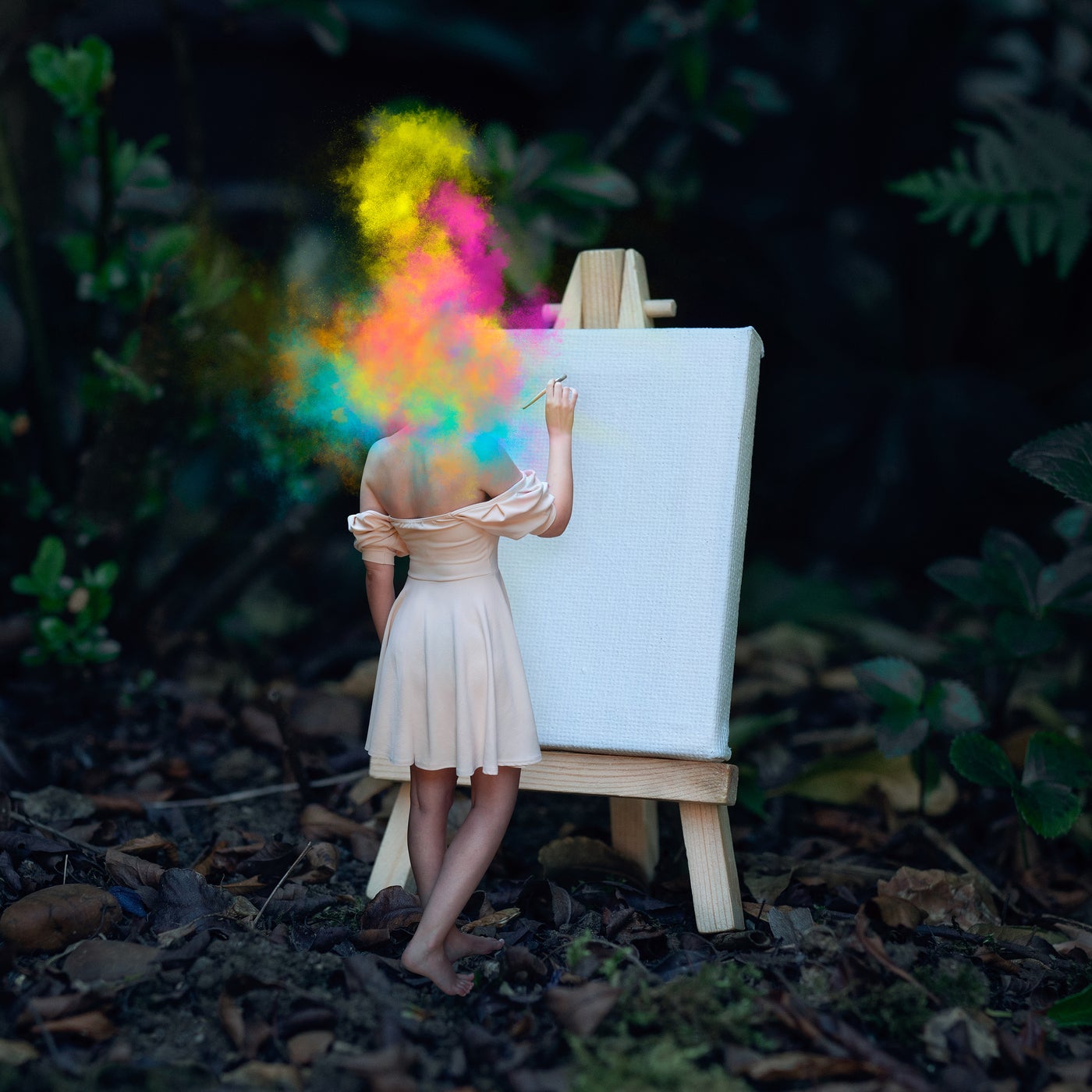 Photo by Joanna Claire Sellick. Sony α7R III. 1/500-sec., f/3.2, ISO 640
Why I Made The Switch To Sony
Last year, I made the switch from Canon to Sony and I will never go back! I had been humming and hawing about upgrading my Canon at the time but didn't get on well with any of the cameras in their advanced/professional range. Someone suggested I try Sony and after taking a friend's α7R III for a test drive I absolutely fell in love! The eye-focus technology is something that particularly sold me on the brand. Getting the focus right with the use of a remote had always been a tricky task, but my new Sony seemed to have no trouble picking up the focus at all. Another important thing for me is that my Sony camera is so much lighter than my previous DSLRs. I suffer with RSI flare-ups and previous camera models would leave my wrist in pain at the end of day's shooting. I haven't had this issue since switching to Sony!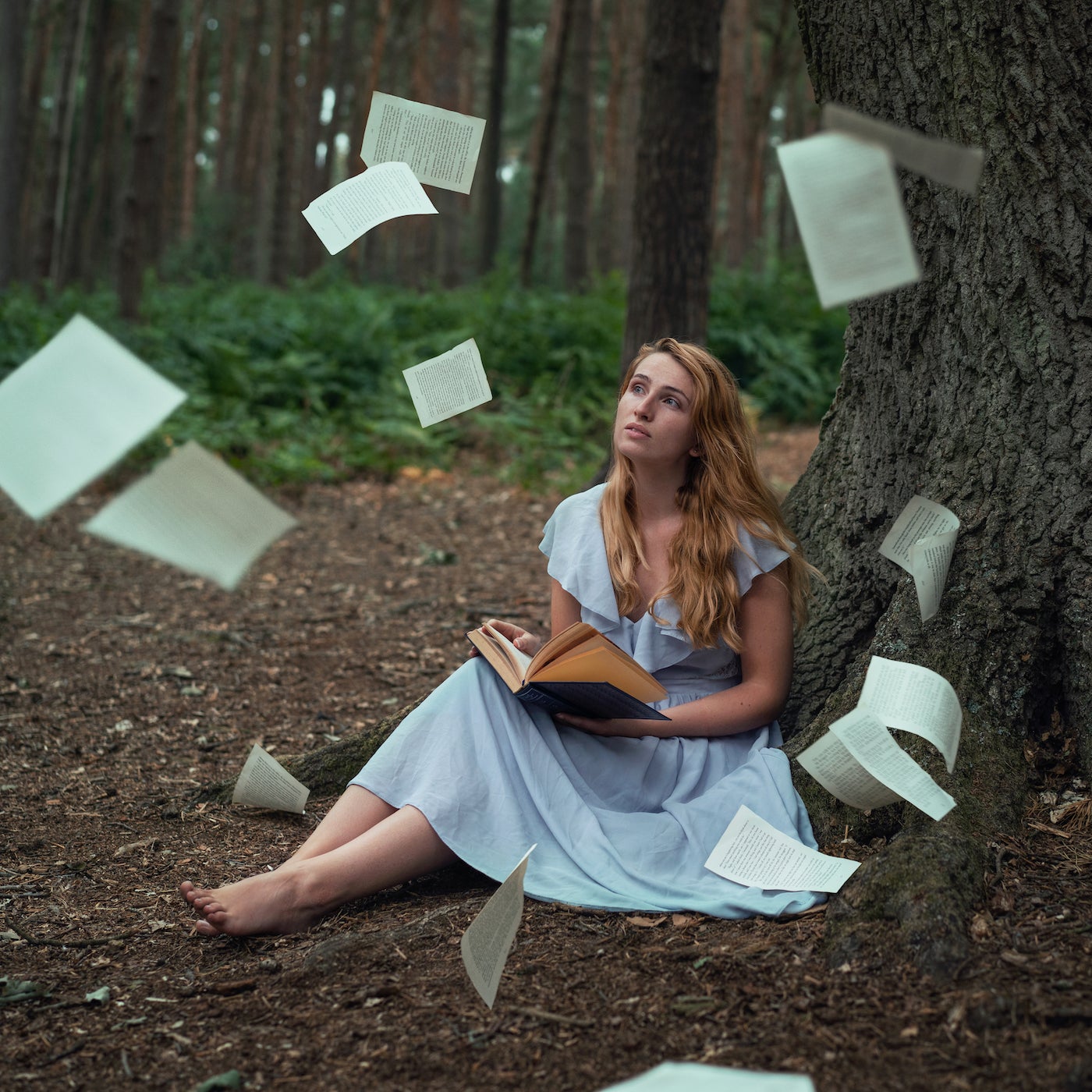 (Learn how Joanna created this photo in her Behind The Shot Article.) Photo by Joanna Claire Sellick. Sony α7R III. Sony 55mm f/1.8. 1/500-sec., f/2.8, ISO 800
My Go-To Sony Gear
At the moment I am the proud owner of a Sony α7R III. It is perfect for my fine art work as the incredible file size captures everything in frame in beautifully sharp detail – perfect for when I am working with one-of-a-kind headpieces and dresses. This makes printing a breeze. I know I can print at larger sizes and not compromise on quality. My next investment will be the α7 III for my wedding and portrait work – when such large file sizes aren't required so much, but I still need the same guaranteed quality. The Sony 55mm f/1.8 is my absolute go-to lens and perfect for close-up or full-length portraits. It is fast, sharp and leaves a beautiful blurred background behind the subject when shooting at low apertures.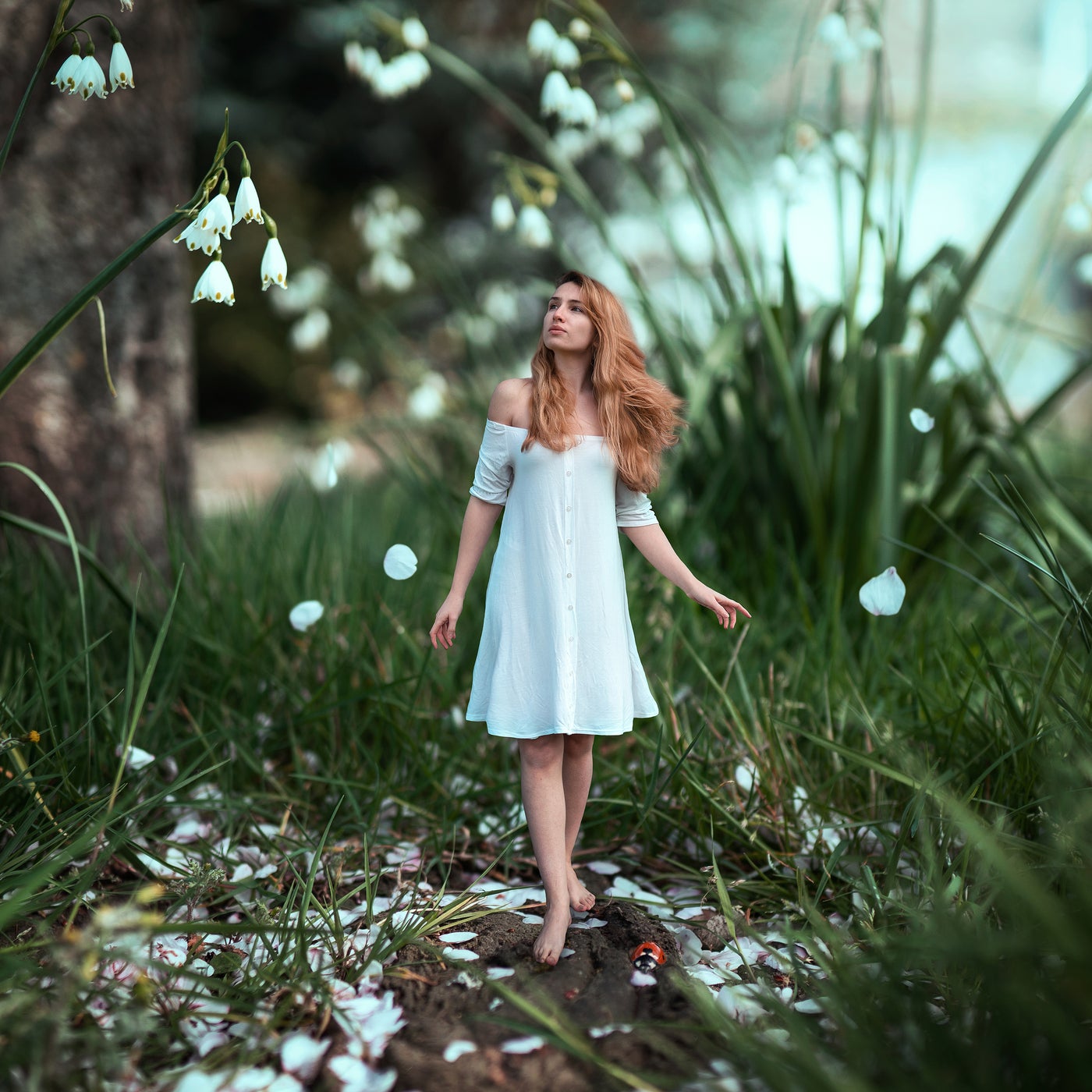 Photo by Joanna Claire Sellick. Sony α7R III. 1/1000-sec., f/1.8, ISO 100
Photography & Being Part Of The Sony Community
To me, being a photographer is creating work that means something to people. When I shoot self-portraits, I am capturing ideas and images that reflect who I am and where my dreams are taking me. When I am photographing weddings, I am taking photos of moments my clients want to remember for years from now. The Sony community has given me many opportunities to refine the skills I need to do both. They are an active stand at any photography show (I attended Creative Space in NYC last year and they had an entire warehouse for talks and demonstrations) and even held Sony Kando Everywhere 2020 as an online event when everything closed due to Covid. The chance to see people like Brooke Shaden speak (for free I might add!) was a great source of inspiration during the rough times this summer. On a personal level, Sony also gave me the chance to speak at my first-ever event in 2019 on the Sony stage at The Photography Show in Birmingham, UK.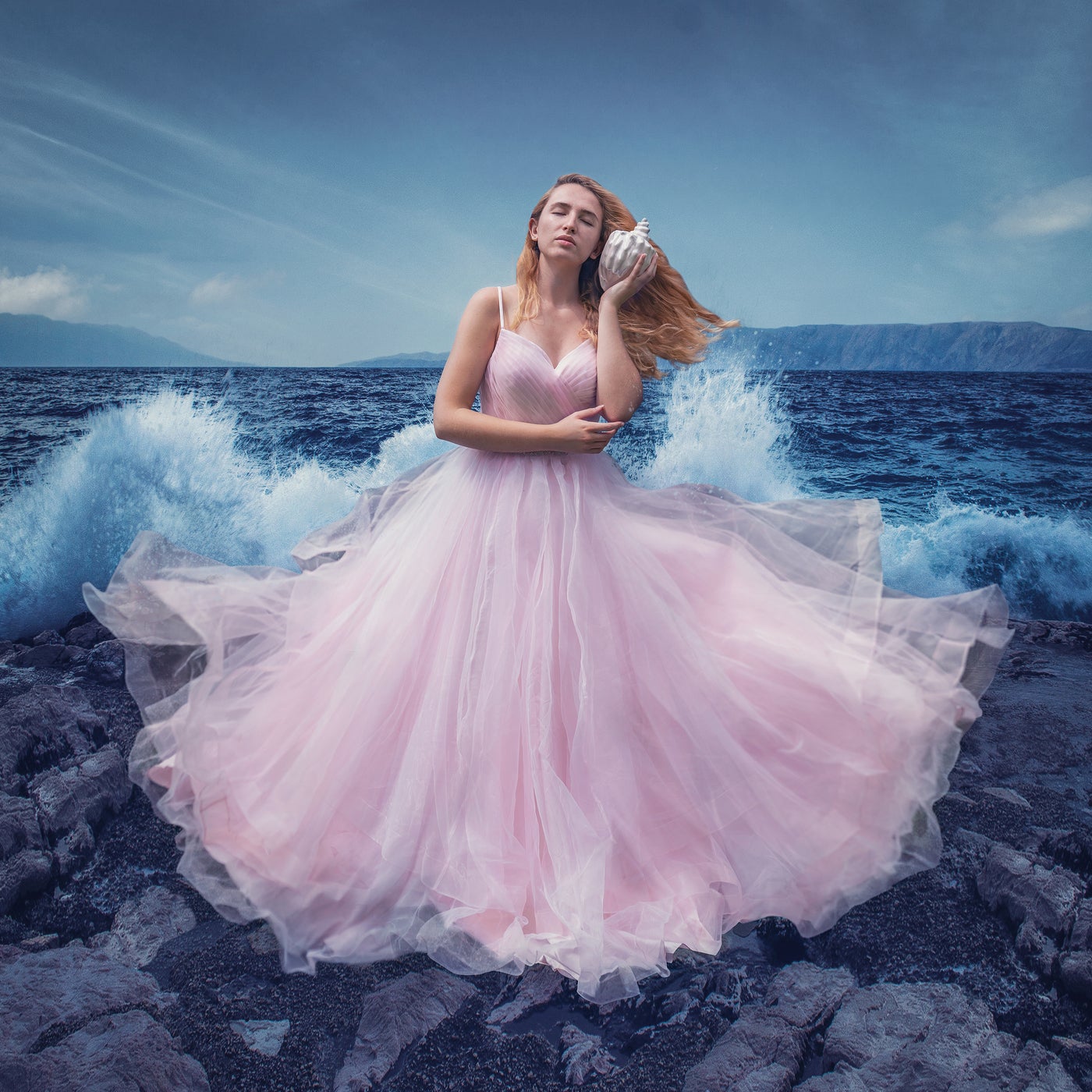 Photo by Joanna Claire Sellick. Sony α7R III. 1/1250-sec., f/2.8, ISO 100