Josh Mainka's story on his Alpha Universe Profile reads, "After 25 years working in international television news Josh is no stranger to conflict, natural disasters and war zones. Taking a year off in 2017, he traveled extensively in Scandinavia with an α7R II to hone his skills in landscape and street photography. Now with BBC News in Belfast he can be regularly seen checking weather and aurora forecasts, planning his next adventure."
We connected with Josh to learn more about him, his career and why he relies on Sony Alpha cameras and lenses to capture each moment. Learn more about him and see some of his work below. Create your own Alpha Universe Profile HERE for your own chance to be featured.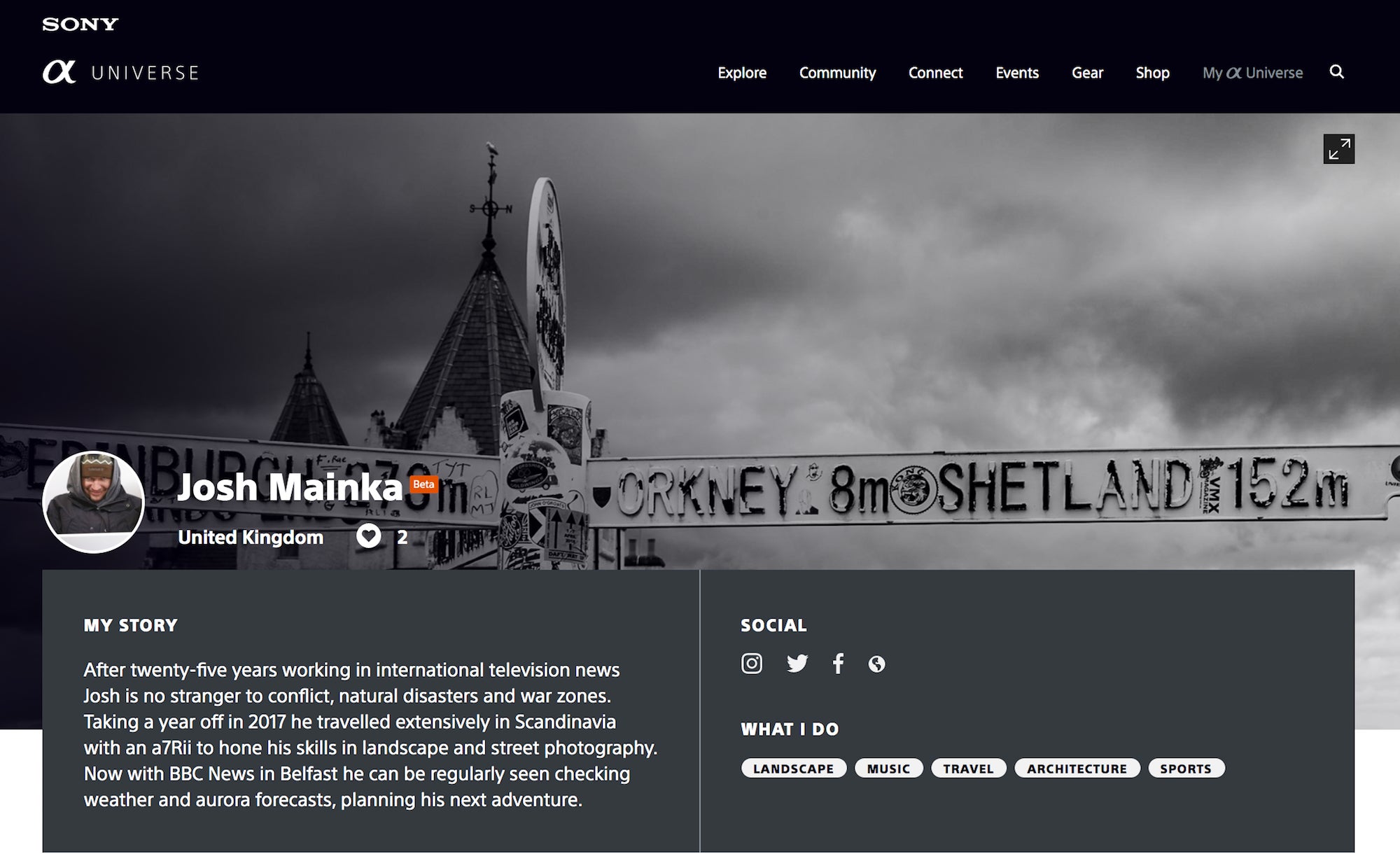 Join the Alpha Universe community and complete your own public profile. It's free and you'll have a chance to be featured on Alpha Universe!
Career Snapshot
​I've worked in international television news for the past 25 years as a satellite newsgathering engineer, sending the pictures back that you see on your news bulletins. I always made the point of carrying a small camera on my travels, documenting whenever possible, the amazing places and events I was witnessing, from the chaos of the Arab Spring to the battle to retake Mosul from ISIS in late 2016.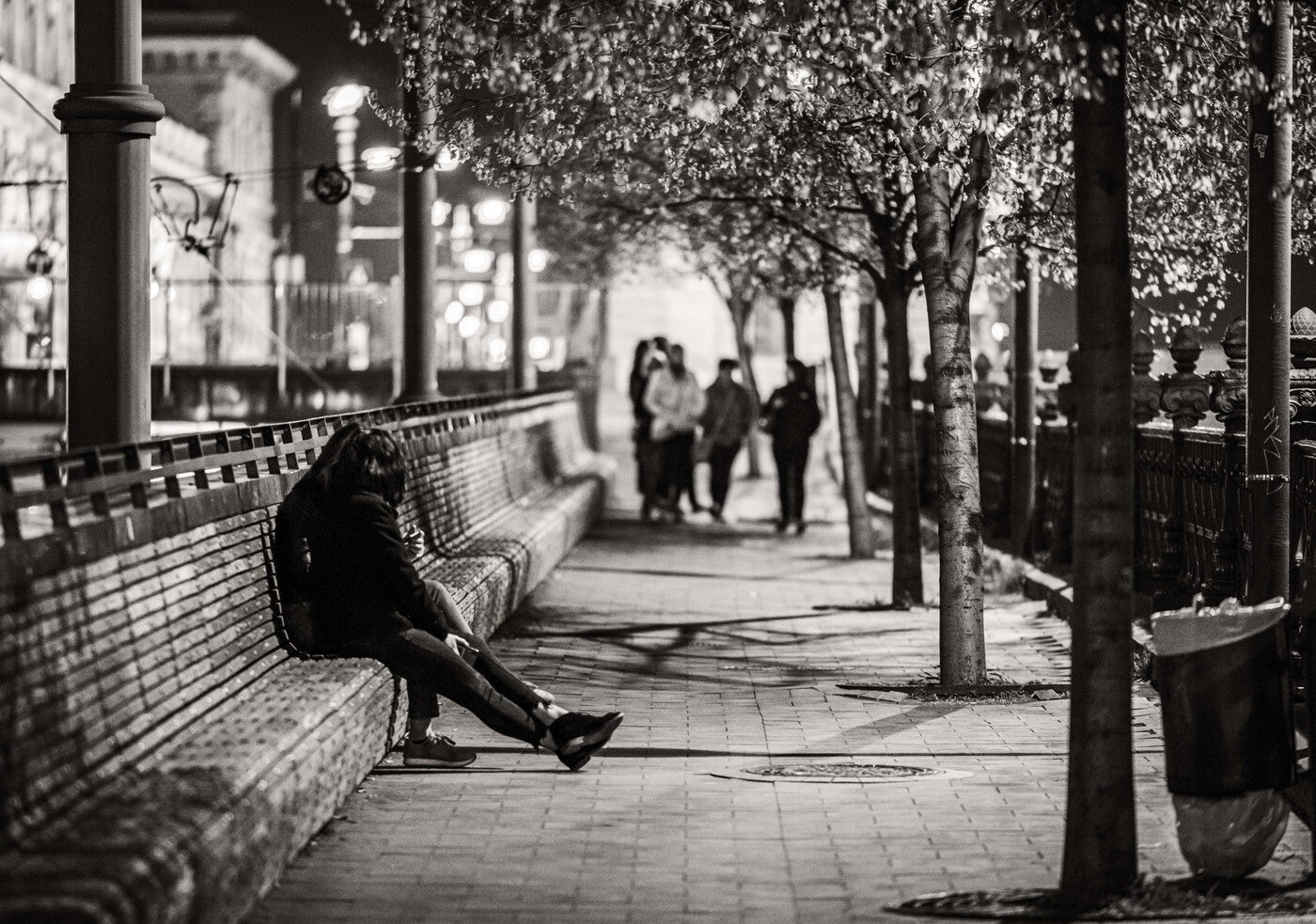 Photo by Josh Mainka. Sony α7R III. Sony 70-200mm f/1.8 G Master. 1/40-sec., f/2.8, ISO 1600
I had an eye for a good image but I knew I had a lot to learn, so when I was made redundant after 11 years in television news, I invested in my first mirrorless camera – an α7R II. I took a year off traveling, heading north to the Arctic Circle to work on improving my photography skills.
I spent time in Norway, Iceland, Sweden and Finland chasing the Northern Lights and trying to capture the epic scenery all around me. The image quality from the α7R II was incredible and having started a new role with the BBC in 2018 I upgraded to an α7R III and headed back to Norway in February 2019 on one of Sony Artisan Colby Brown's landscape workshops in Lofoten. I learned so much in one week, not only about composition but the craft of processing the incredible images I was capturing.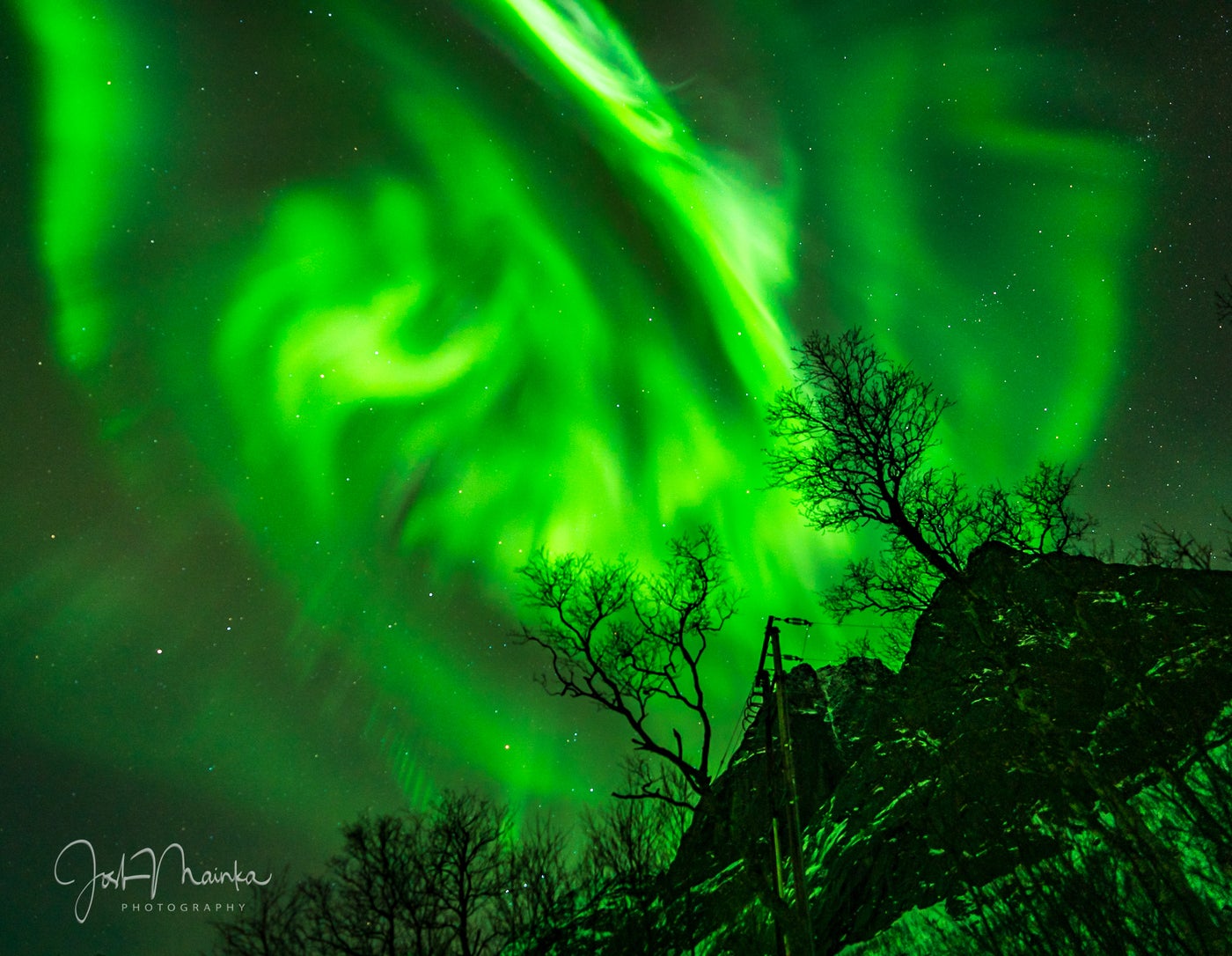 Photo by Josh Mainka. Sony α7R II. Sony 16-35mm f/2.8 G Master. 5-secs., f/2.8, ISO 1600
In 2019 I developed a passion for street photography and honed my skills on the streets of my new home in Belfast and then in Eastern Europe and the gothic wonders of Budapest, Warsaw and Krakow. Around that time the manager of my favorite band Marillion saw my images on Instagram and invited me to be one of the official photographers at their weekend of concerts in Lisbon, Portugal. Concert photography was now my new passion and I got some great shots on the band over the three nights in the Portuguese capital. The band were pleased too and I was published in their souvenir program.
The global pandemic has put paid to my travel plans for now but I'm looking at the Italian Dolomites this autumn/fall and some wildlife photography in Sweden, something I haven't tried before.
Photo by Josh Mainka. Sony α7R III. Sony 70-200mm f/1.8 G Master. 1/250-sec., f/2.8, ISO 5000
Why I Shoot With Sony
​I'd used Sony XDCAM Camcorders with work for several years and was familiar with the menu systems and editing workflows. The PDW355 was our newsgathering workhorse, but one of our Asian based camera operators, Matt Allard was an early adopter of a Sony α7R and was producing incredible cinematic news packages as a result. This put the mirrorless Alpha cameras firmly on my radar and I made a promise to myself to acquire one when the timing was right.
My Go-To Sony Gear
I fell in love with the Sony α7R III the first time I used it in Lofoten. The image quality is superb and the incredible Eye AF was a game changer for concert photography. I currently have two G Master lenses, the Sony 24-70mm f/2.8 GM and Sony 70-200mm f/2.8 GM and I've just invested in the Sony 20mm f/1.8 G which is stunning for a G lens.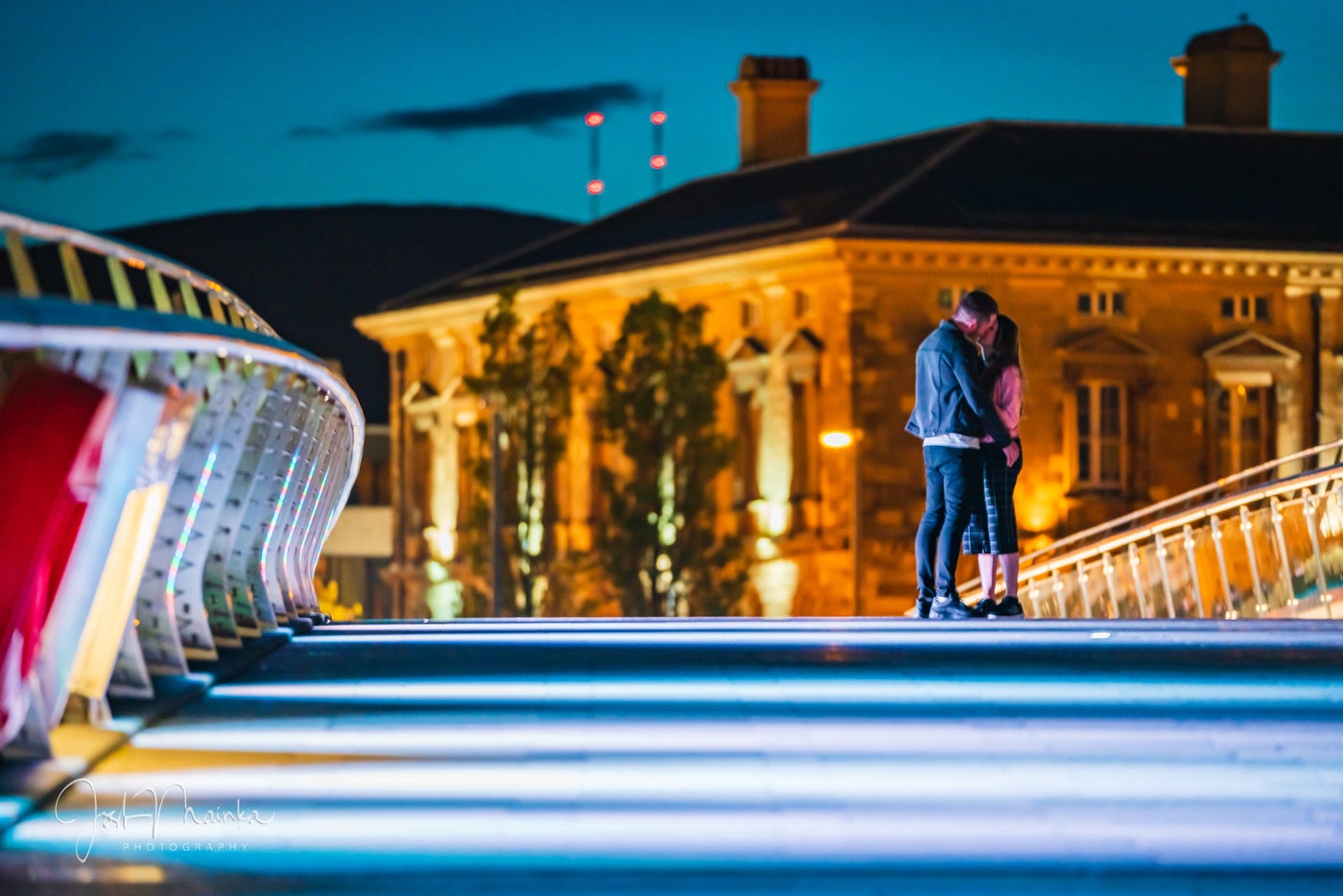 Photo by Josh Mainka. Sony α7R III. Sony 70-200mm f/1.8 G Master. 1/20-sec., f/2.8, ISO 1600
The 70-200mm f/2.8 GM is perfect for a wide gamut of circumstances, from those candid street shots at night, the animated singer on stage to the intimate landscape image. The Sony 24-70mm f/2.8 GM lens gives me wider options for street and landscapes and my new baby, the 20mm f/1.8 G will add another dimension to my landscape and astrophotography.
What Photography Means To Me
​Photography brought me a sense of peace after half a lifetime covering wars, conflicts and natural disasters. I've had two brushes with PTSD, both after covering events at the front lines of very active war zones and losing close colleagues in the process. Photography makes you slow down, look around and see the world with fresh eyes. I've been witness to many a historic event, but every time I press that shutter and capture an image, I'm recording my very own moment in time.
Photo by Josh Mainka. Sony α7R III. Sony 70-200mm f/1.8 G Master. 1/30-sec., f/3.2, ISO 1600
Join Alpha Universe and complete your public profile. It's free and you'll have a chance to be featured on Alpha Universe! Click here to learn more.