Travis Ellison is a multi-faceted professional photographer. His story on his Alpha Universe profile reads, "I currently work in the NFL as the photography coordinator for the Minnesota Vikings. I also do freelance work where I cover a number of other sports and music concerts. Overall, I have truly enjoyed my experience using the Sony Mirrorless system since 2016. The continuous push for top-notch technology is truly appreciated."
We connected with Ellison to learn more about him, his photography and why he chooses Sony to capture all of the action. Learn more about him and see some of his work below. Create your own Alpha Universe Profile HERE for your own chance to be featured.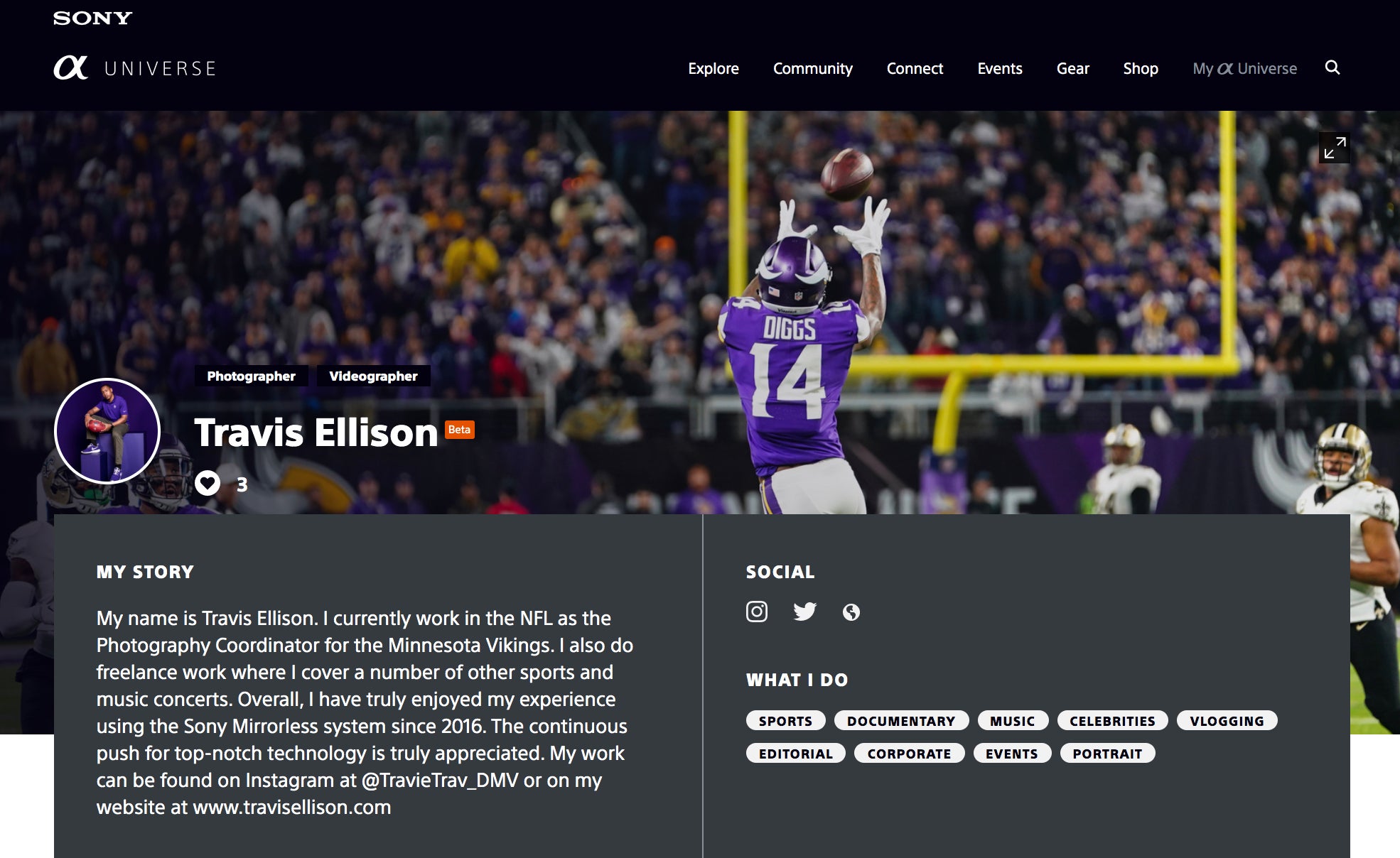 Travis Ellison's Alpha Universe Profile. See more HERE.
Join Alpha Universe and complete your own public profile. It's free and you'll have a chance to be featured on Alpha Universe!
Career Snapshot
As a child I took photos on Kodak disposable cameras. I even won an elementary school photography competition but I never thought much of photography as a profession. I was more excited behind the technology that would allow me to see an image through a viewfinder, snap a button, then take it to the store and develop the film into photos. That was the coolest part to me.
It wasn't until years later, in college where I decided to purchase my first DSLR camera. My intentions were set on purchasing this camera to allow me to create music videos and do photoshoots to help fund my music career as a singer/songwriter. I started covering concerts and shooting sporting events; much of which were not paid opportunities. Deeper into my college experience I started finding opportunities that would pay me for my photography and videography services. I had already fallen in love with the craft, but once I started getting paid, I came to the realization that I had an opportunity to do this for a living.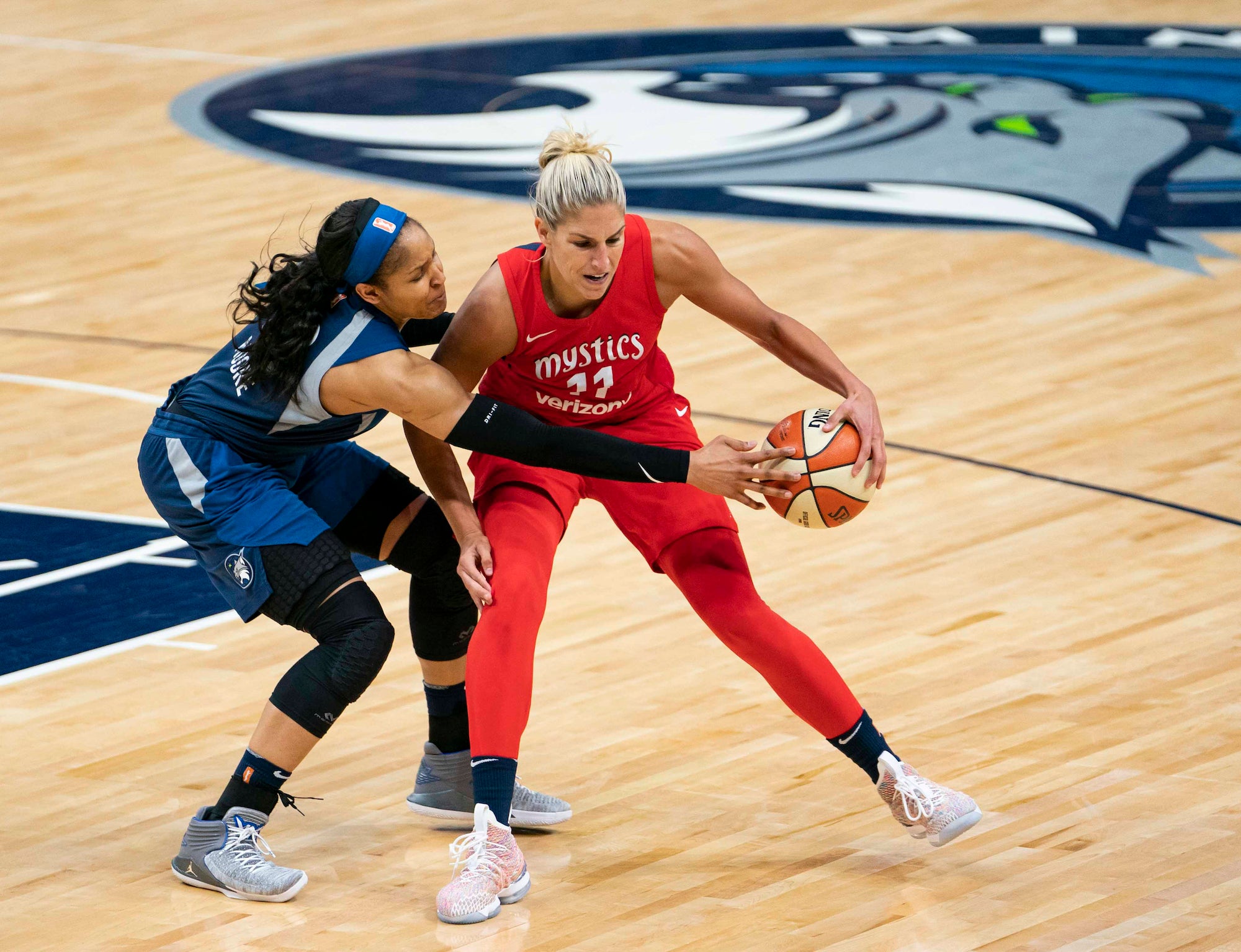 Photo by Travis Ellison. Sony α9. Sony 70-200mm f/2.8 G Master. 1/1600-sec., f/2.8, ISO 2000
After a number of internships in sports and entertainment, I had earned myself a full-time job in the NFL as the photography coordinator for the Minnesota Vikings. I just completed my fifth season as an NFL employee and I have cherished the countless number of amazing experiences that I have had thus far in my journey.
Why I Shoot With Sony
I started using Sony cameras in 2016. I had been eyeing the Sony α6300 for a while and my previous DSLR camera broke on the same day that I had a graduation shoot scheduled. Instead of trying to rent, I went ahead and bought the α6300 and figured I'll give it a try because I had done the research and I believed mirrorless would be the next big thing for photography.
I ended up falling in love with the electronic viewfinder as well as the compact body and focusing system. When it was time to purchase my first full-frame camera, I ended up going with the latest DSLR in the market. I enjoyed the quality but the user experience wasn't as joyful as the Sony α6300 had been as a mirrorless camera. About 20 days after that purchase, the Sony α9 was announced, so I immediately returned the DSLR and placed my order for the α9. I ended up shooting one of my most notable images on that camera, Stefon Diggs' game winning touchdown in the Minneapolis Miracle playoff game.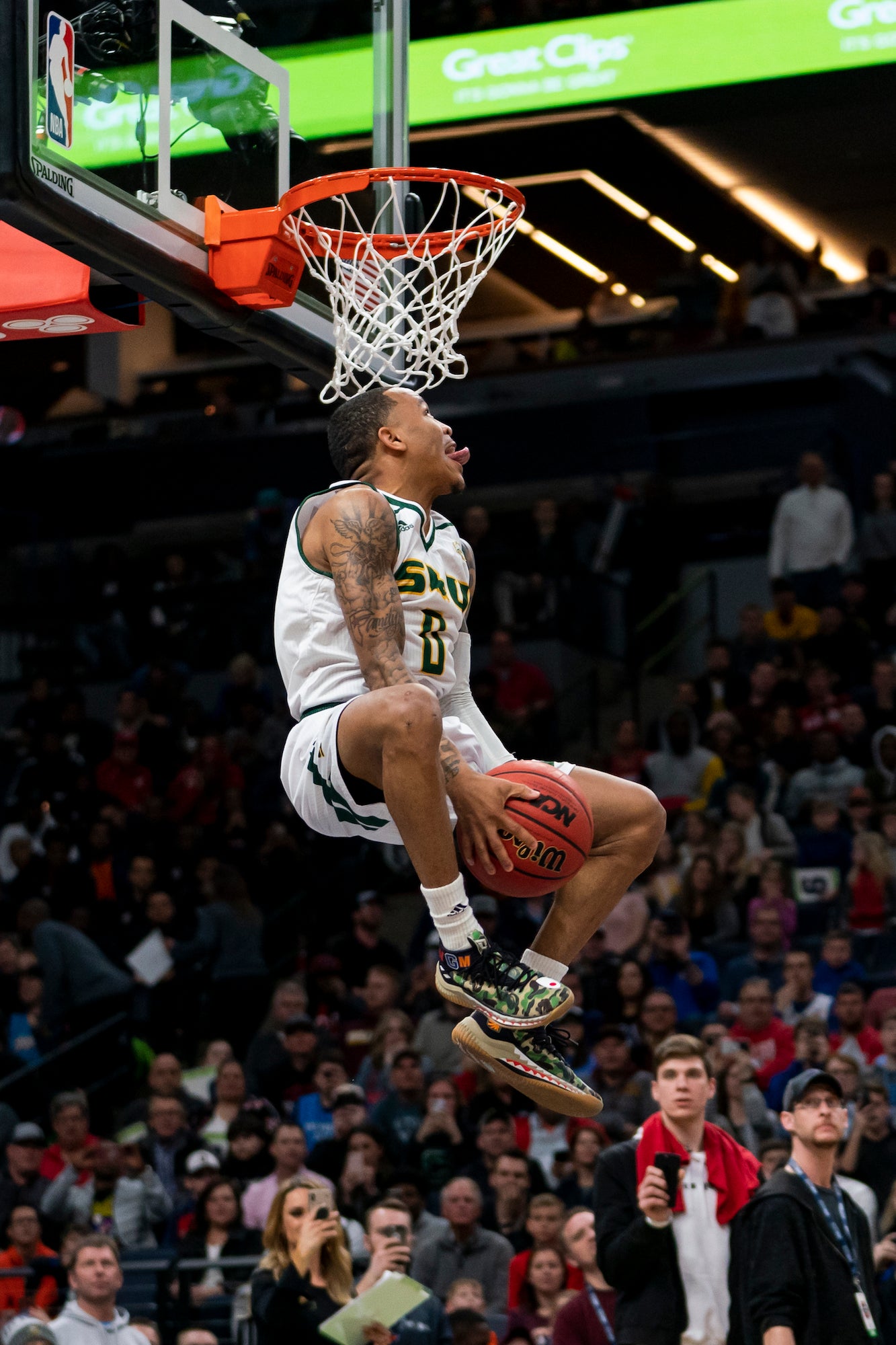 Photo by Travis Ellison. Sony α9. Sony 70-200mm f/2.8 G Master. 1/1600-sec., f/2.8, ISO 1600
To stay versatile I've tested out other camera companies from time to time but I find myself choosing the Sony lineup every time. At this point, after six years of shooting with Sony Alpha, I envision myself building my career, portfolio and legacy around creating with their technology. I love their determination to push against the odds and I also love their underdog story of how everyone once underestimated their ability to compete with the other professional camera companies in the industry.
My Go-To Sony Gear
My go-to camera bodies are the Sony α9 II, Sony α7R III and Sony α7C. I'm looking forward to adding the Sony α1 to my lineup. The α9 II and α9 are really unmatched when it comes to the speed, focusing capabilities, lightweight and no-blackout technology. The α7R III for the megapixels, but I believe the α1 will eliminate my need for the α7R III. The α7C has been a great addition to my kit. It has made creating video content so much easier as a content creator when recording vlog-style content or YouTube content because of the flip out screen. I can also see it being a great everyday camera to bring along for day-to-day content.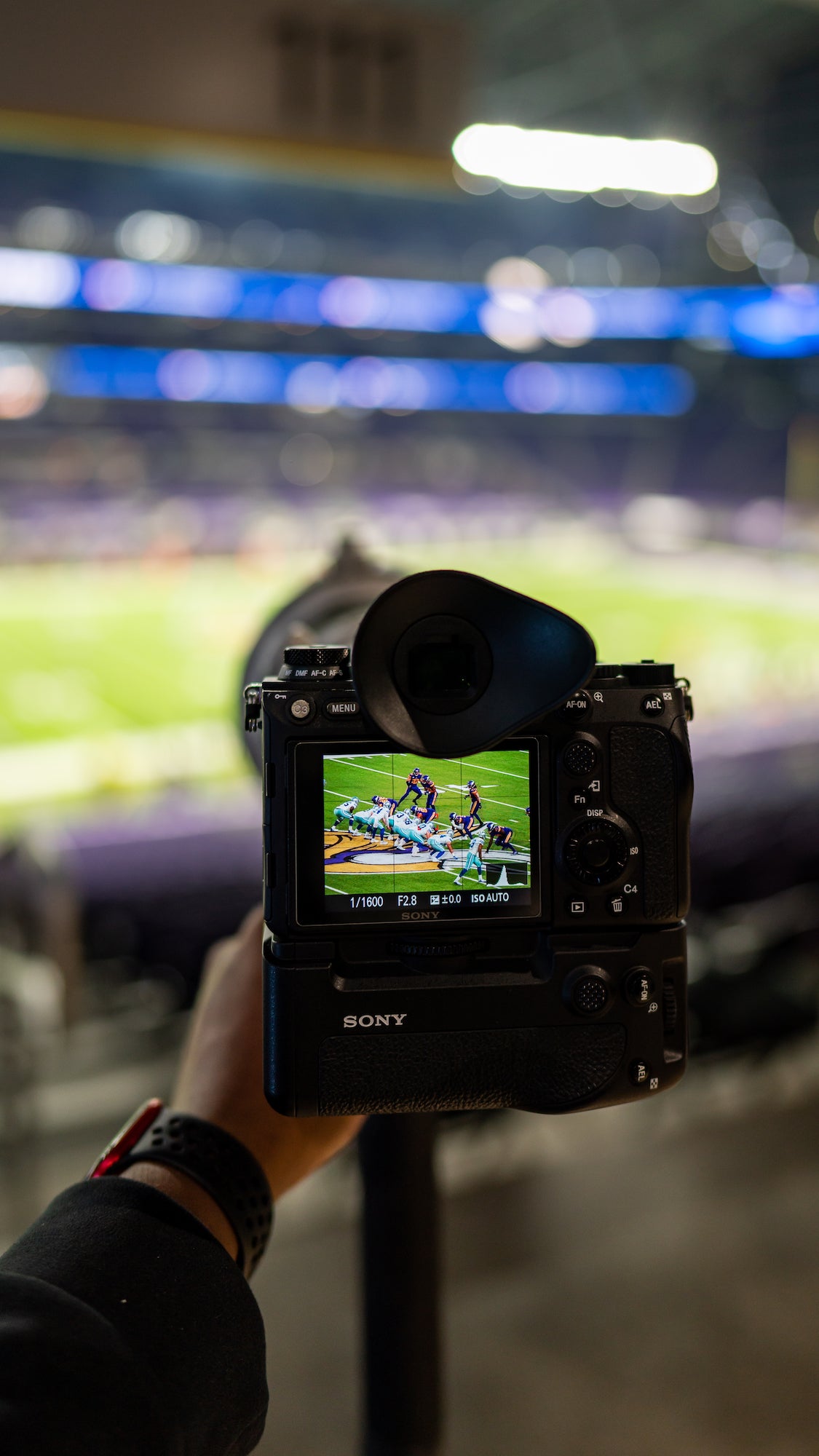 My current go-to lenses would have to be the Sony 400mm f/2.8 G Master, Sony 135mm f/1.8 G Master and Sony 24mm f/1.4 G Master. Shooting professionally in the NFL and other outdoor sports, the 400mm focal length is a standard. It's super lightweight compared to other branded 400mm lenses I've used in the past and it also focuses amazingly fast paired with the new Sony cameras. The 135mm f/1.8 G Master is such a beautiful piece of glass that I plan to use more often. Transitioning away from the 70-200mm focal range, the 135mm lens gives me better sharpness, depth of field (bokeh) and better low light performance in darker environments like basketball gyms or even concert venues. The 24mm f/1.4 G Master is an awesome lens for a variety of reasons. It's super sharp, I love the colors straight out of camera and the 1.4 aperture is great for low light photography, portraits, travel or even some product photography. I also use the 24mm lens for a good portion of the video content I create. It's a small and compact lens but the quality is amazing!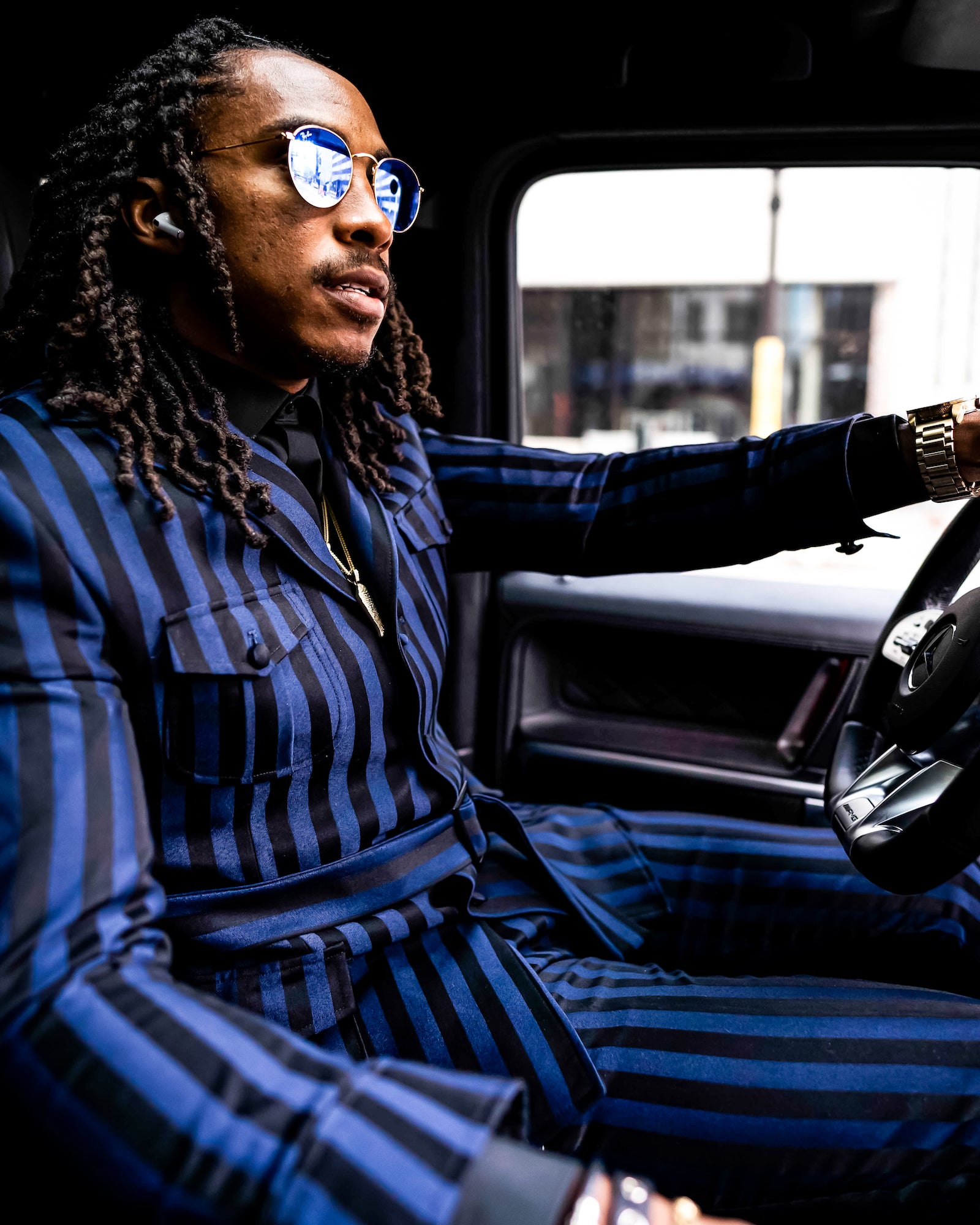 Photo by Travis Ellison. Sony α9 II. Sony 24mm f/1.4 G Master. 1/400-sec., f/2, ISO 3200
What Photography Means To Me
Photography has been the awakening to my awareness of my own creativity. It means so much to me because it has impacted my life and my decision making ever since I realized it was connected to my purpose. I found MYSELF within the craft of photography. It has been the vehicle that has taken me so many places, given me the experiences I've had and some of the friends/mentors I've gained.
There are two things I love most about photography. First, capturing moments that will live on forever with a story. I really love being able to scroll through images in my phone or even old content from my hard drives and be able to cherish the stories and emotions attached to the images my eyes are viewing at the moment. It's truly a beautiful bliss that reminds me of how far I've come and reassures me with confidence that I'm here on earth to capture these moments.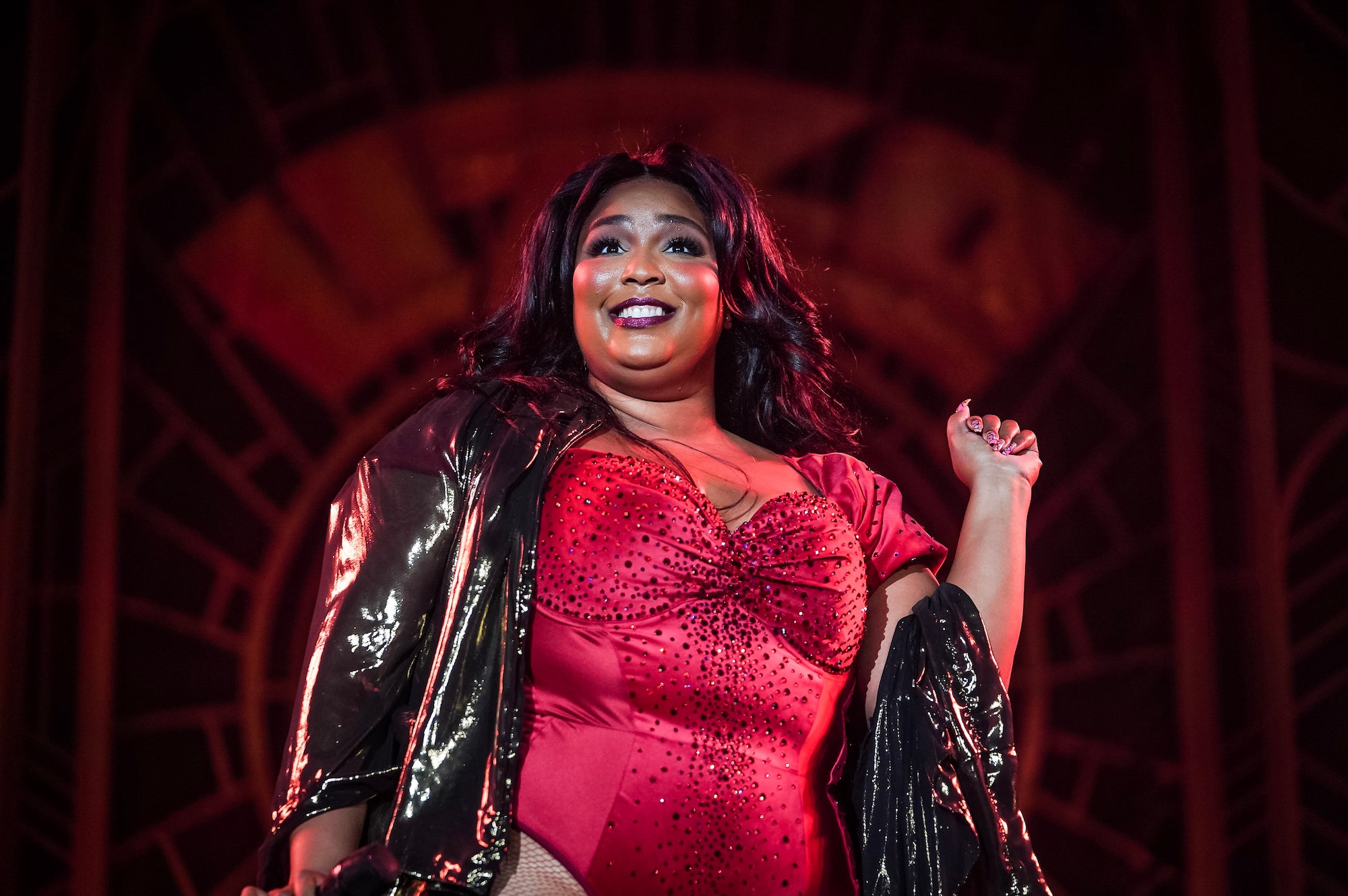 Photo by Travis Ellison.
Second, is the impact I have the ability to create through the platforms photography and my job have placed me in. I see myself as more than "just" a photographer, so a part of my job is helping create the best content that can make a positive impact on how we choose to live our lives and serve others. The knowledge I've gained in the craft of photography has given me the platform to become a mentor to others who are trying to learn the things I've learned or aspire to create at the highest level. I'm here to serve others and photography allows me the opportunity to do that in numerous ways.
Join Alpha Universe and complete your public profile. It's free and you'll have a chance to be featured on Alpha Universe! Click here to learn more.