Explosion (ikˈsplōZHən), noun: a violent expansion in which energy is transmitted outward as a shock wave.
In the "don't try this at home" department, we're turning to a recent project by Jesper Grønnemark, a photographer based in Denmark who is all about the action. Specializing in commercial sports photography, he has traveled the world shooting for a variety of brands like Red Bull and Reebok for the past 12 years. His draw to the world of action sports started at a young age when he got really into skiing and skateboarding.
"Skiing and skateboarding were like more than sports to me, they were lifestyles," said Grønnemark. "I would buy skateboard magazines and was really drawn in by the photos. I loved having them hanging in my room as a kid and looking at them, and at some point I thought that I should go try capturing photos like that. I bought myself a camera and it just went from there."
In addition to now shooting commercial sports photography for big brands, Grønnemark likes to execute some personal projects of his own in order to let his creativity flow. In 2017, he completed two action projects that included skydiving and wakeboarding. As he completed these shoots, he started to see a theme coming together:
"There are four elements that bring everything together in the world and that is wind, water, fire and earth. I covered wind and water with the skydiving and wakeboarding projects so I thought, 'Why not continue and make projects related to these four elements?'"
With fire next on the list, Grønnemark decided that it was time to blow something up. Explosions in the background of some action would surely make for a high-energy shoot with some insane results. But what would the subject be? Since Grønnemark shoots for Red Bull, he luckily has access to those athletes. Even luckier for him, the newest member of the Red Bull family in Denmark was Mike Jensen, the world champion of stunt biking and an obvious choice for the subject of the shoot.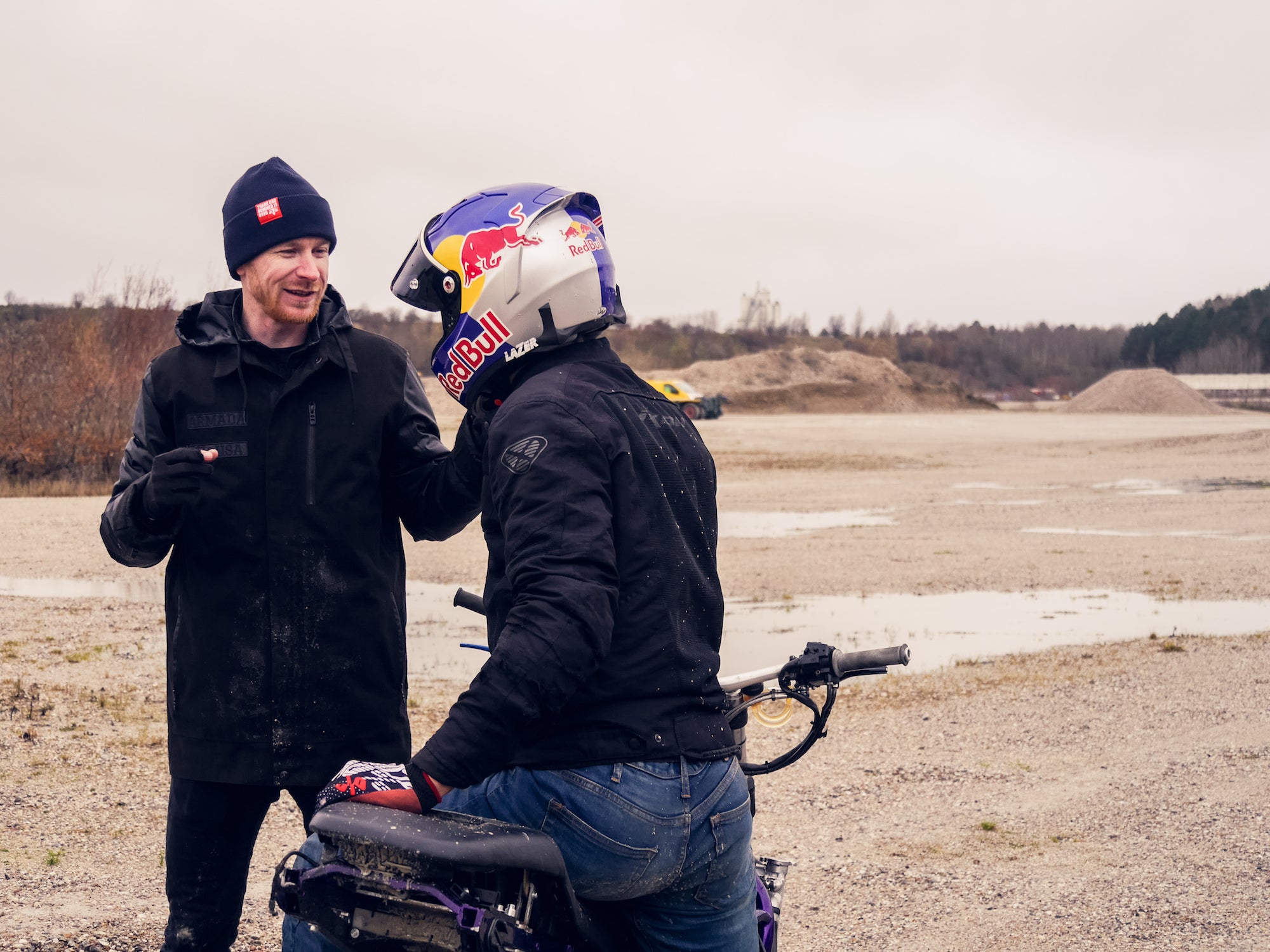 Now with his subject for the shoot determined, his production crew from the previous projects on board, and enlisted help from Red Bull and an explosives expert, Grønnemark just needed to decide what to capture it all with. He settled on using the Sony α7R III.
"I have the α7R II and I used that for the wakeboarding shoot because I really loved the file size and the dynamic range in the images," said Grønnemark. "I used the α9 for the skydiving shoot because I liked the high frames-per-second and also the auto-focus in that camera. Once they came out with the α7R III, I saw it as a mix of the α7R II and α9 so I really wanted to try it out for the explosions shoot."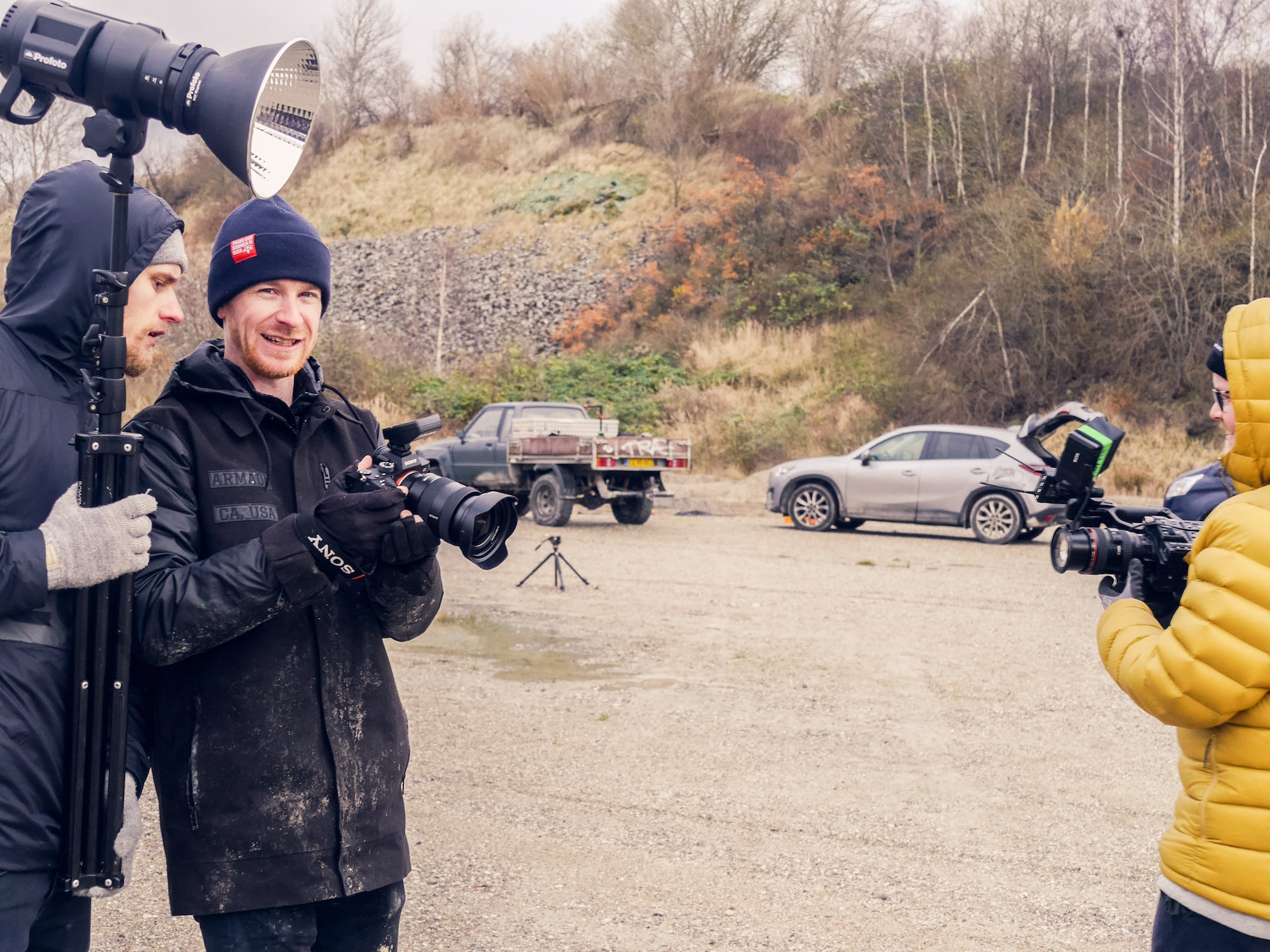 When the day of the shoot came, hard rain and wind made it too difficult to control the explosions so they had to postpone. When they returned, there were still some rainy conditions but they were able to hold out and carry on with the project. They had to be extra careful because the stunts would be done on a gravel pit, a much different surface from the flat asphalt the stunt biker was used to performing on. They marked out the spots where the stunt biker would be during the explosions and ran a few tests. Grønnemark wasn't shooting in burst mode, he was just shooting one frame at a time. He needed to know exactly where his subject would be so he could properly lay out his composition and be ready for the moment. It was a project that pushed the boundaries for everyone and resulted in some really great shots.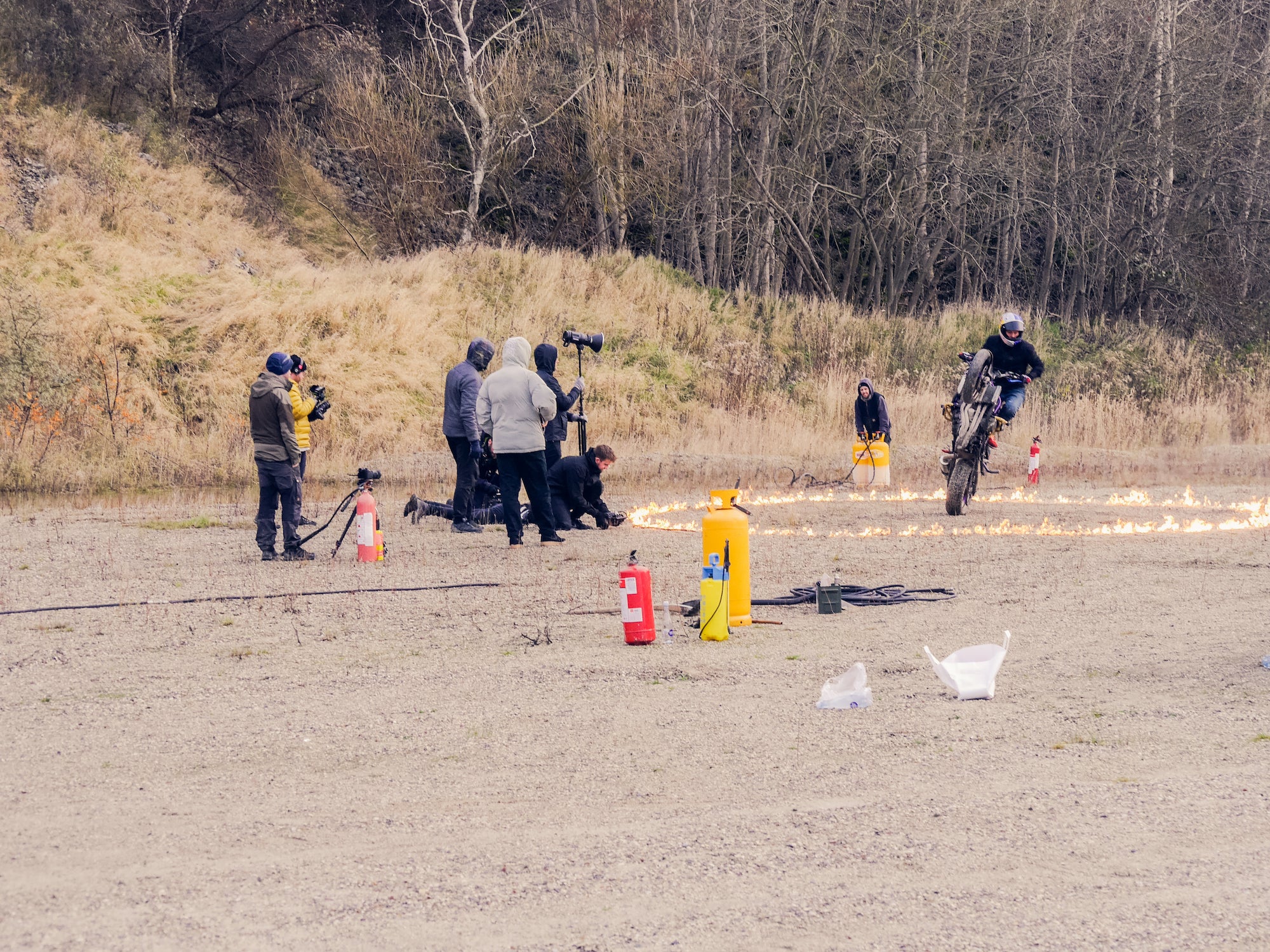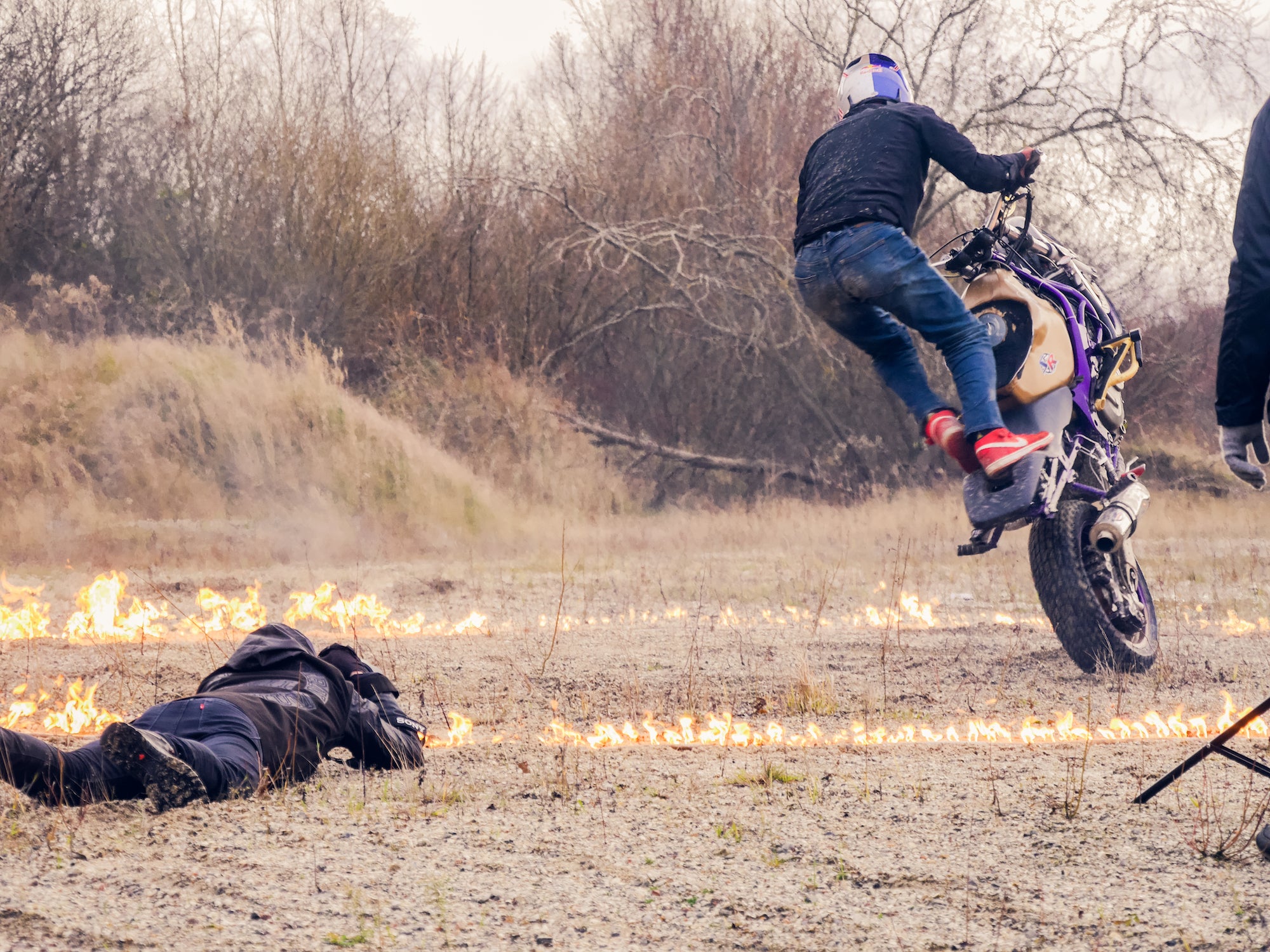 "I was really happy with the α7R III for this project. I needed the great dynamic range of this camera because of the gray weather and then the brightness of the explosions – I didn't want to blow out any colors," said Grønnemark. "To me, this camera passed the test. Had I brought the α7R III for the wakeboarding shoot or the skydiving shoot it would perform at least as good as the other cameras, if not better. I got what I expected from the α7R III and it feels a bit more professional to me than any others I've used. You can tell the people at Sony really read the feedback on blogs and stuff. The menu is also easier to navigate. They might be small details, but they make a big difference. There's nothing else to say about the camera. To me, it's just amazing."
The photos are definately high-impact, but--and yes, we have to say this – fire is very dangerous and creating explosions is both dangerous and often illegal. Unless you're properly trained and qualified, please don't try this at home.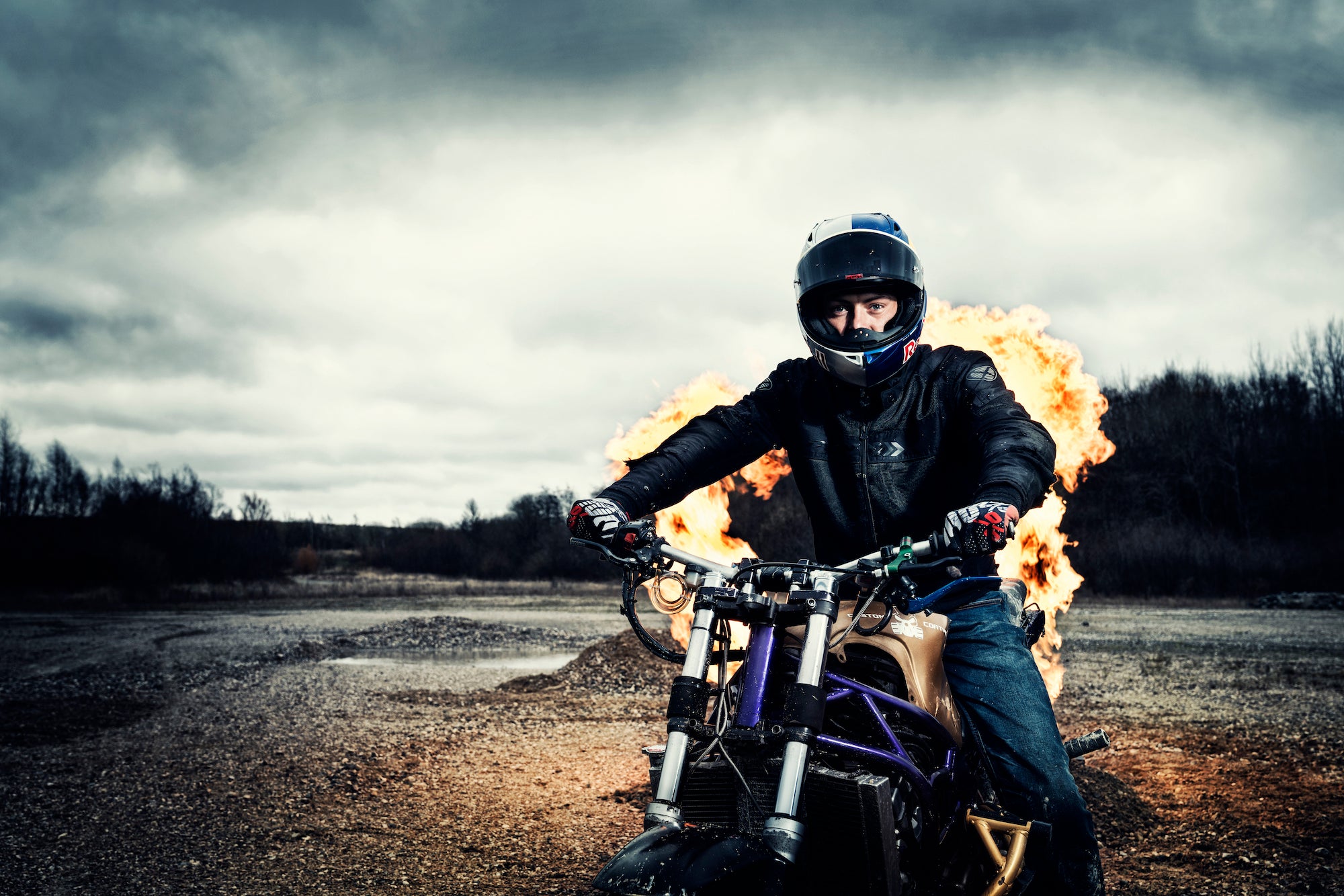 Sony α7R III. Sony 24-70mm f/2.8 G Master lens. 1/125-sec., f/5.6, ISO 125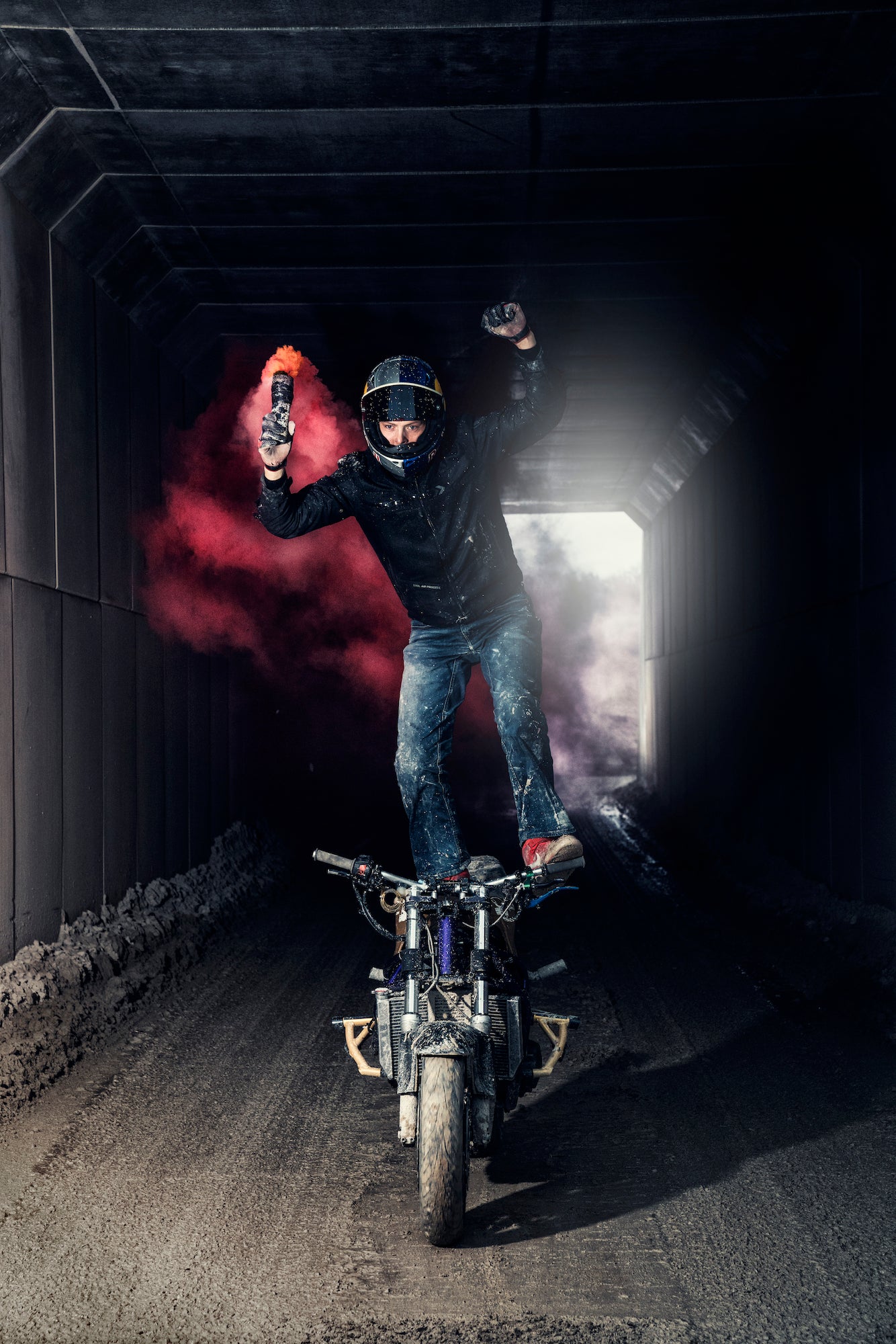 Sony α7R III. Sony 24-70mm f/2.8 G Master lens. 1/320-sec., f/5.6, ISO 2000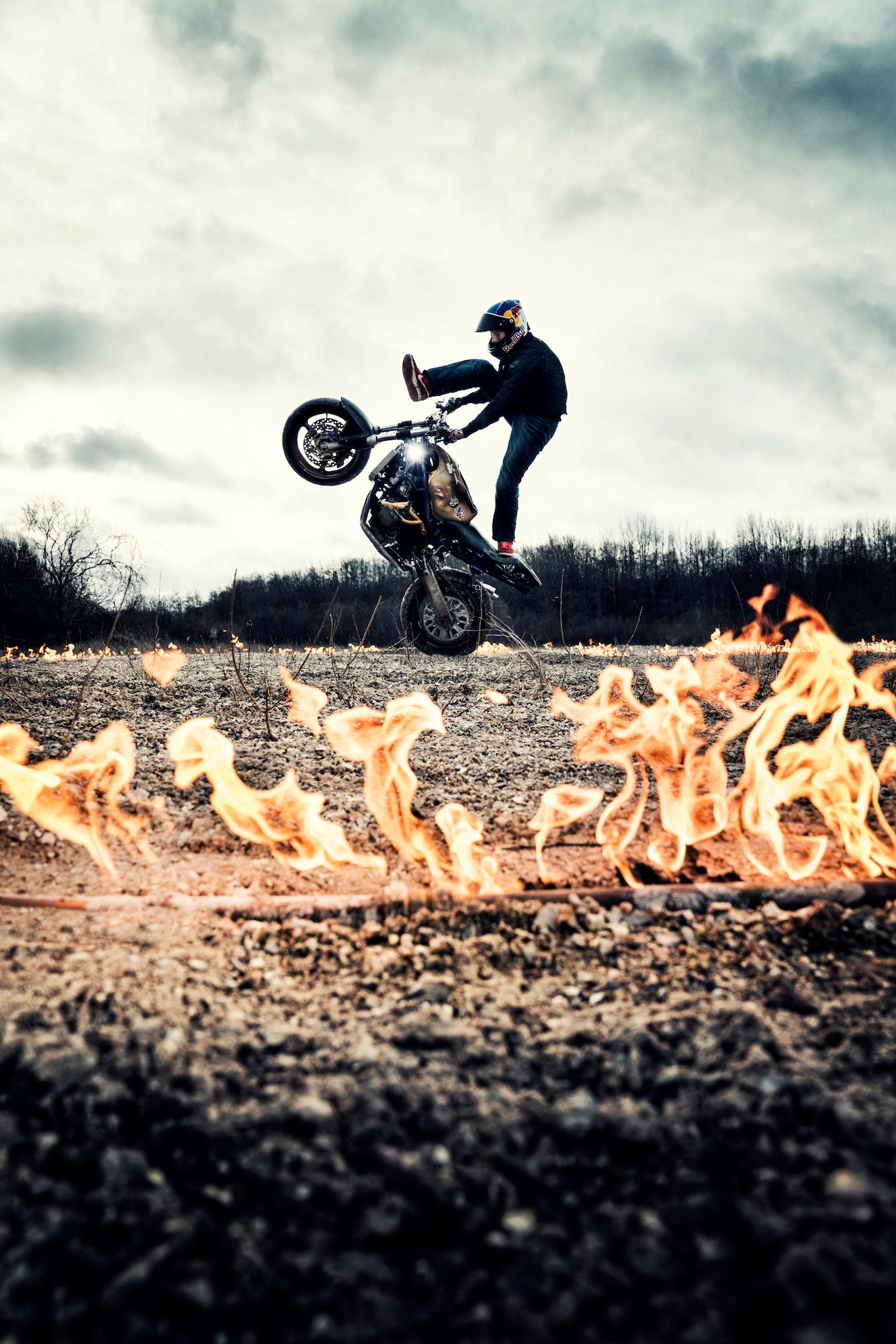 Sony α7R III. Sony 24-70mm f/2.8 G Master lens. 1/800-sec., f/5.6, ISO 1250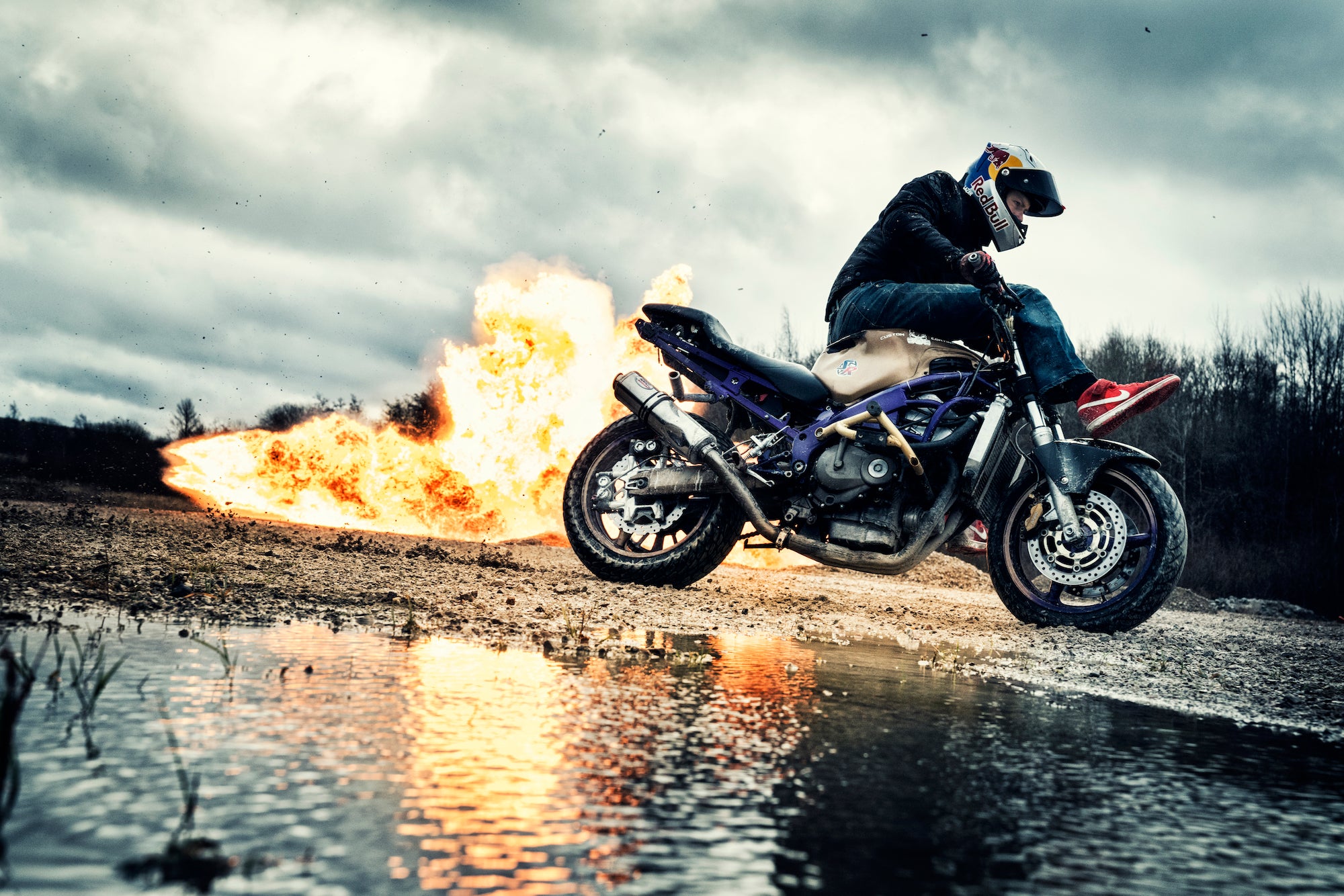 Sony α7R III. Sony 24-70mm f/2.8 G Master lens. 1/1250-sec., f/8, ISO 2500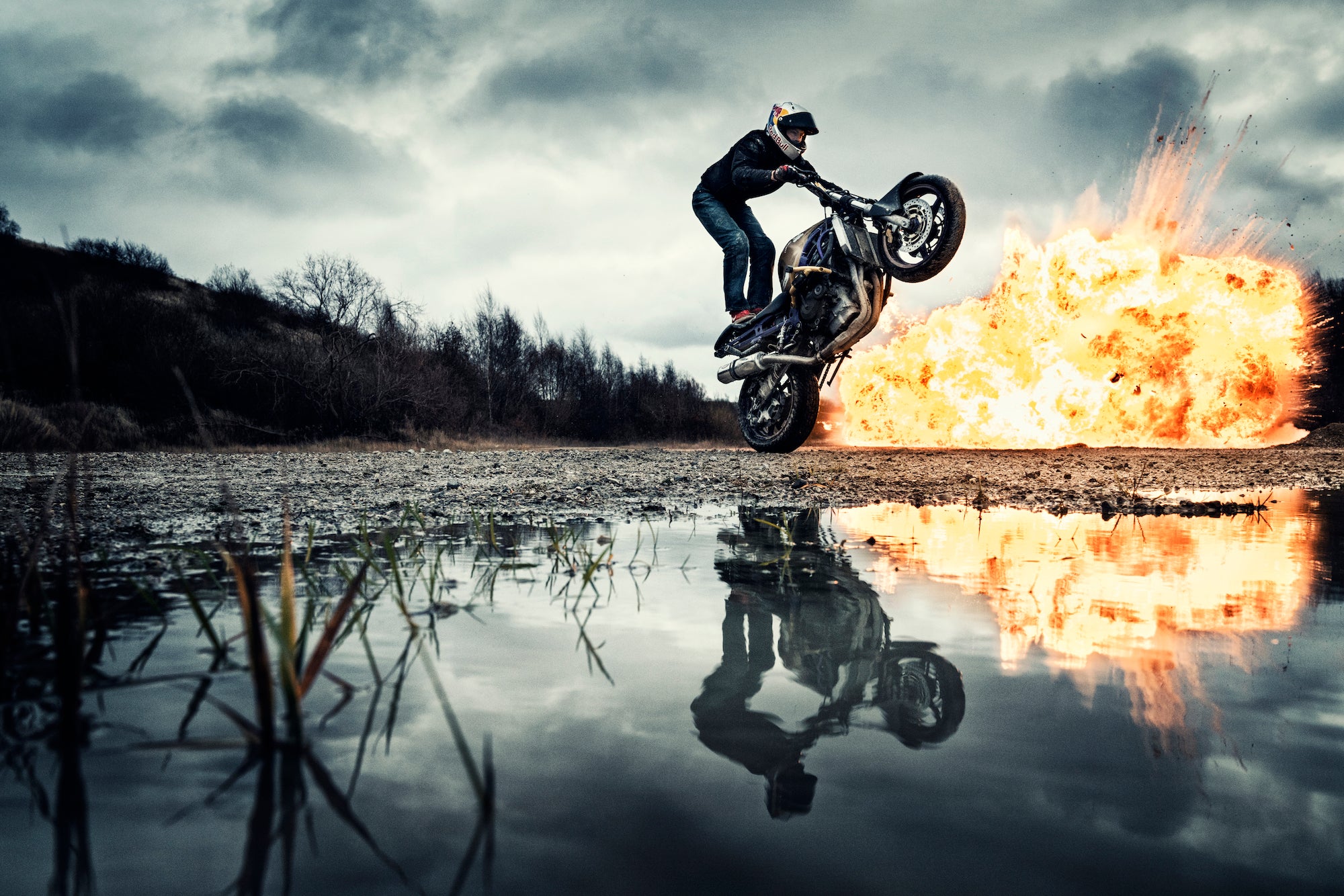 Sony α7R III. Sony 24-70mm f/2.8 G Master lens. 1/1250-sec., f/8, ISO 2000
Grønnemark has plans for a project on the final element, earth – but he's not ready to share the details on that just yet. You can follow him on Instagram @jgronnemark and check out his website gronne.dk for updates on future projects.