Andrea Friederichs-du Maire (@friederichsdumaire) is a self portrait photographer and storyteller and as you scroll through her Instagram, you will see endless scenes she's created through a mixture of her photography and digital art. Andrea's creativity is boundless and we love seeing each scene she's carefully crafted from beginning to end. We recently saw this image of a summer dream and needed to learn the story behind the shot. From capturing self-portraits with her Sony Alpha camera to the final composite, Andrea gives us a look at her creative process.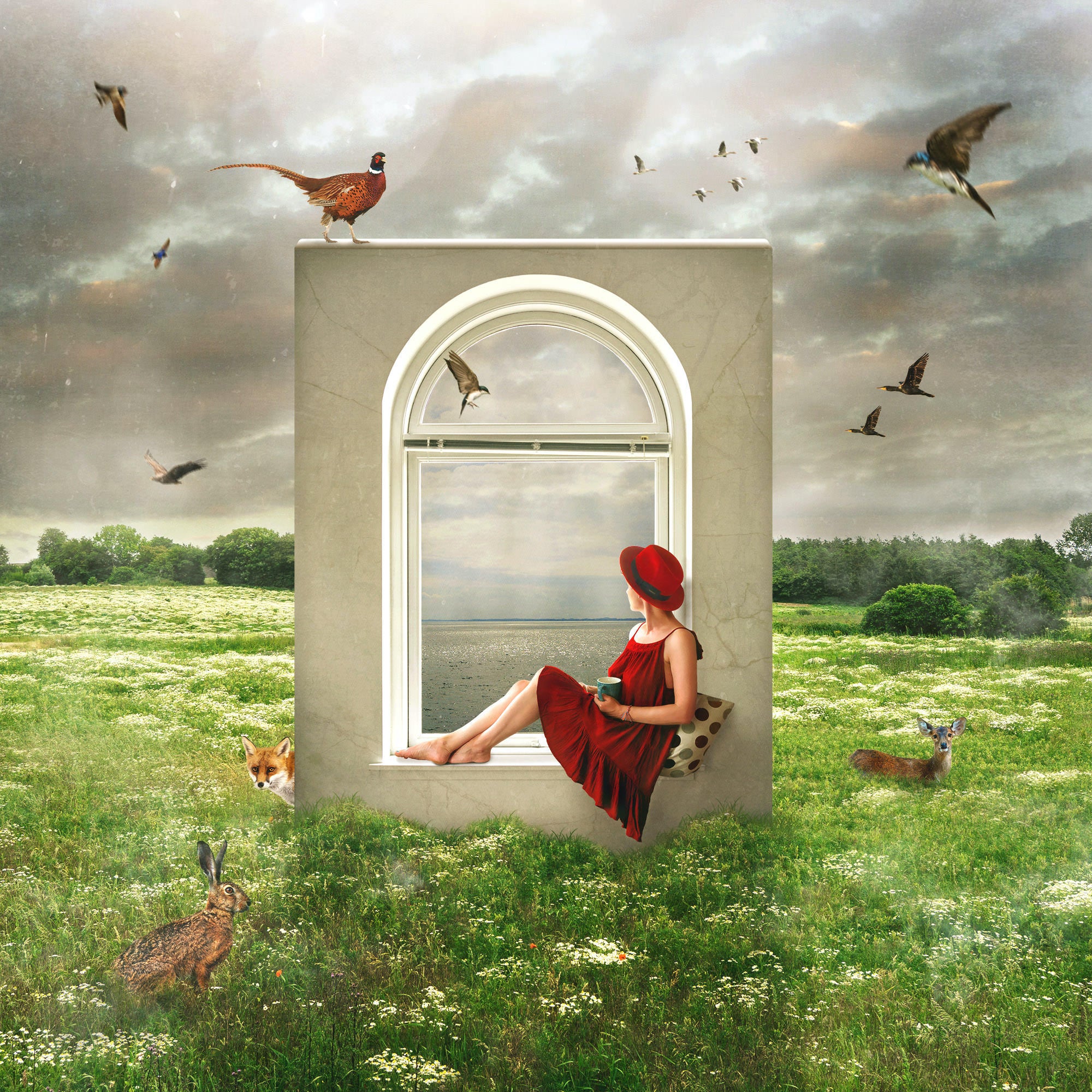 Photo by Andrea Friederichs-du Maire. Sony Alpha 7 III. Sony 35mm f/1.8 & Sony 55mm f/1.8.
Coming from psychology I'm interested in personal development, building identity and radical self reflection. In my artwork I transform my own inner visions and imaginations which are bound to my emotions into poetic, dreamy, and sometimes funny images with the help of handcrafted doll house dioramas, photography and photomontage techniques. My focus is my own inner self, but I invite the viewer to find themselves in my surreal stories.
I also work as an event photographer to capture atmospheres and memories and as a coach and pedagogue. For my photography I use the Sony Alpha 7 III camera and a variety of lenses from Sony including the Sony 35mm/1.8, Sony 55mm f/1.8 and Sony 85mm f/1.8. My images were part of different exhibitions and art fairs in Russia, France, Greta Britain, Denmark and Germany.
Building A Fairytale
I collect moments and feelings. It was in summer 2021 as I traveled with my family to a little island in the Baltic Sea after so many months of the pandemic situation and had two amazing weeks in the middle of nature full of stillness, fields, beach, and the wide sea. I felt so relaxed and happy to be there.
We lived near by the sea and around our house we saw many animals: Pheasants, cormorants, seagulls, sea eagles, buzzards, mouses, rabbits, deers, butterflies, bees and a little fox. The weather was very capricious these days and the sky had many variation of light for us. After these wonderful days I felt so well and a bit like I had lived in a fairytale for a while. I knew I had to create an image for myself to remember that feeling in the future. So I decided to collect all elements that were important for me and mix them together to a piece of artwork.
Shooting The Scene In Pieces
I worked with my Sony Alpha 7 III camera and different lenses. For shooting the most parts of the image, I used the Sony 35mm/1.8 lens, because it gives me the possibility to get as much room as possible. The sky was shot with the Sony 55mm f/1.8.
With the Sony Alpha 7 III I can work in every situation of light. You can raise the ISO to get good exposure and good sharpness over the whole image. For my work it's important to have shallow depth of field because I need clear edges to cut the things out later. I still don't use flashes. So I decided to work with lenses that are very sensitive to different and especially low light situations.
I always work with RAW files. My shots aren't perfect,they don't need to because I edit them a lot in my editing process later. I just need some first pieces to work with.
Here you can see the images I used to create my story.
The field in the front of our house was shot with a tripod through the window at the first floor.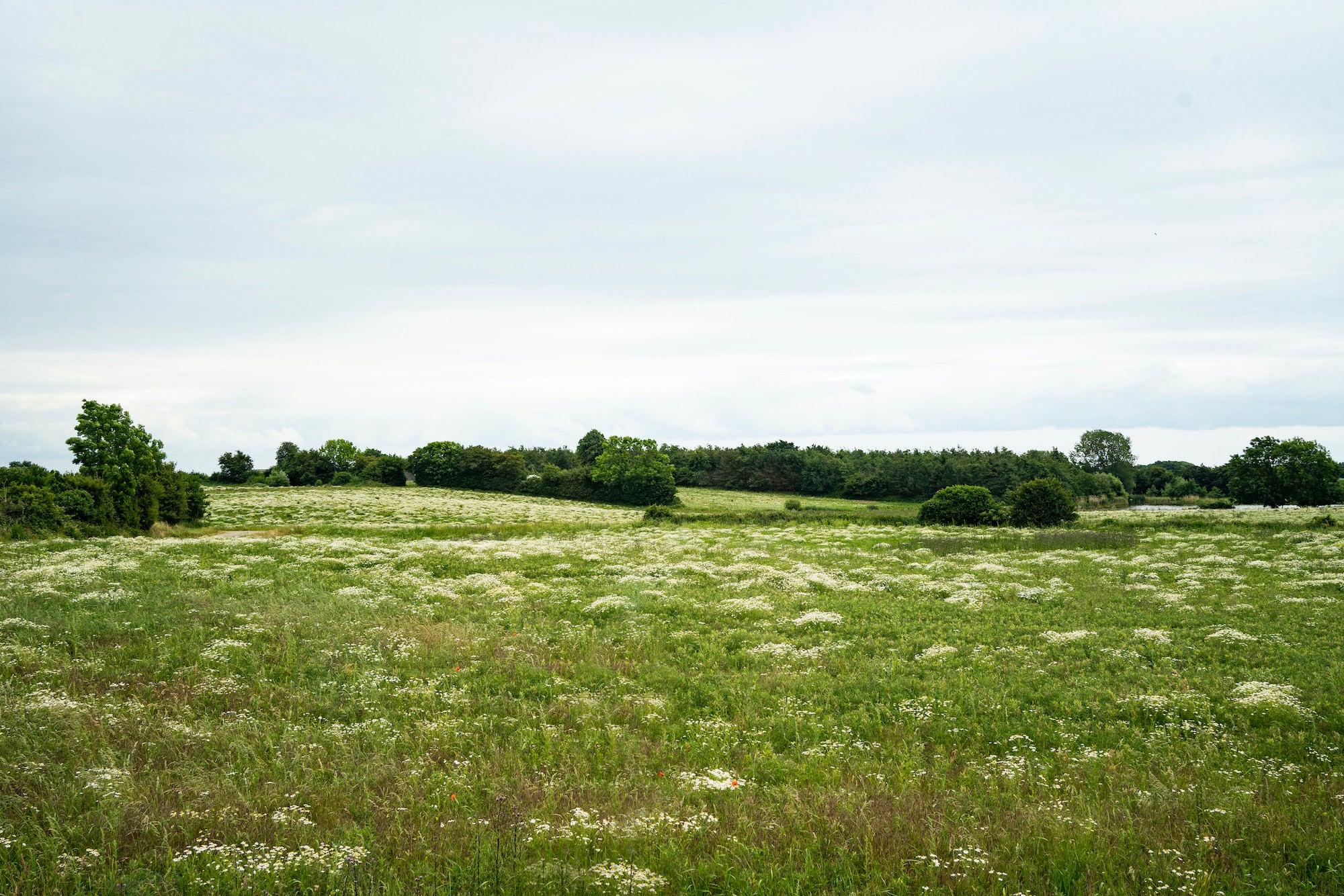 Photo by Andrea Friederichs-du Maire. Sony Alpha 7 III. Sony 35mm f/1.8. 1/100-sec., f/7.1, ISO 125
The apartment window is shot with a tripod and a smaller aperture. The original RAW file is really dark, but I wanted to get a good light and shadow effect at the edges and a good sharpness at the whole window. I pulled up the exposure in the Camera RAW development. Fortunately the weather was a bit grey so it worked well.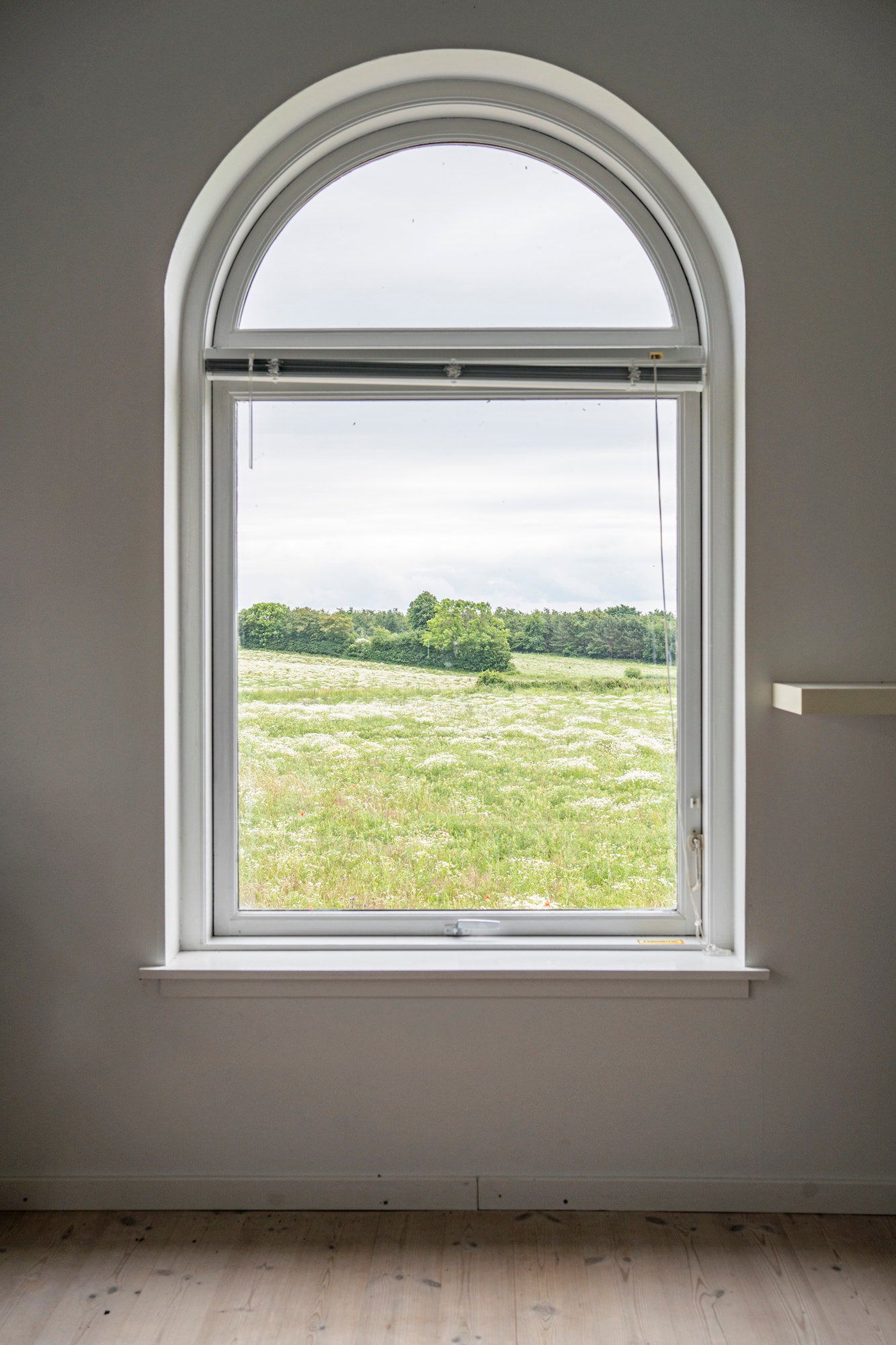 Photo by Andrea Friederichs-du Maire. Sony Alpha 7 III. Sony 35mm f/1.8. 1/100-sec., f/7.1, ISO 125
I shot the sea while it glistered in the sunlight with the camera in my hands.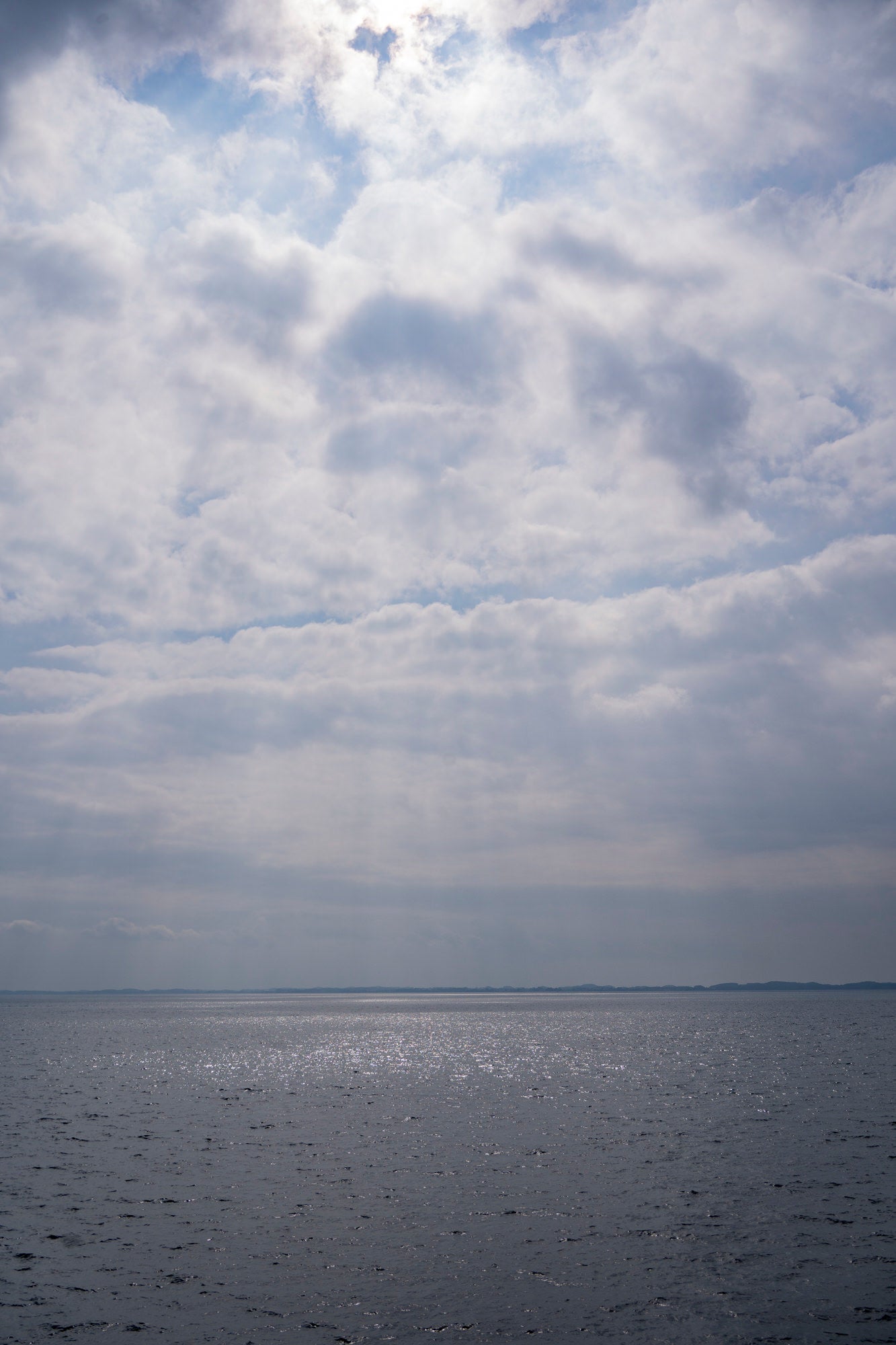 Photo by Andrea Friederichs-du Maire. Sony Alpha 7 III. Sony 35mm f/1.8. 1/800-sec., f/9, ISO 100
And I shot so many photos of the sky because I was fascinated. I shot them with the camera in my hand at one of my daily walks.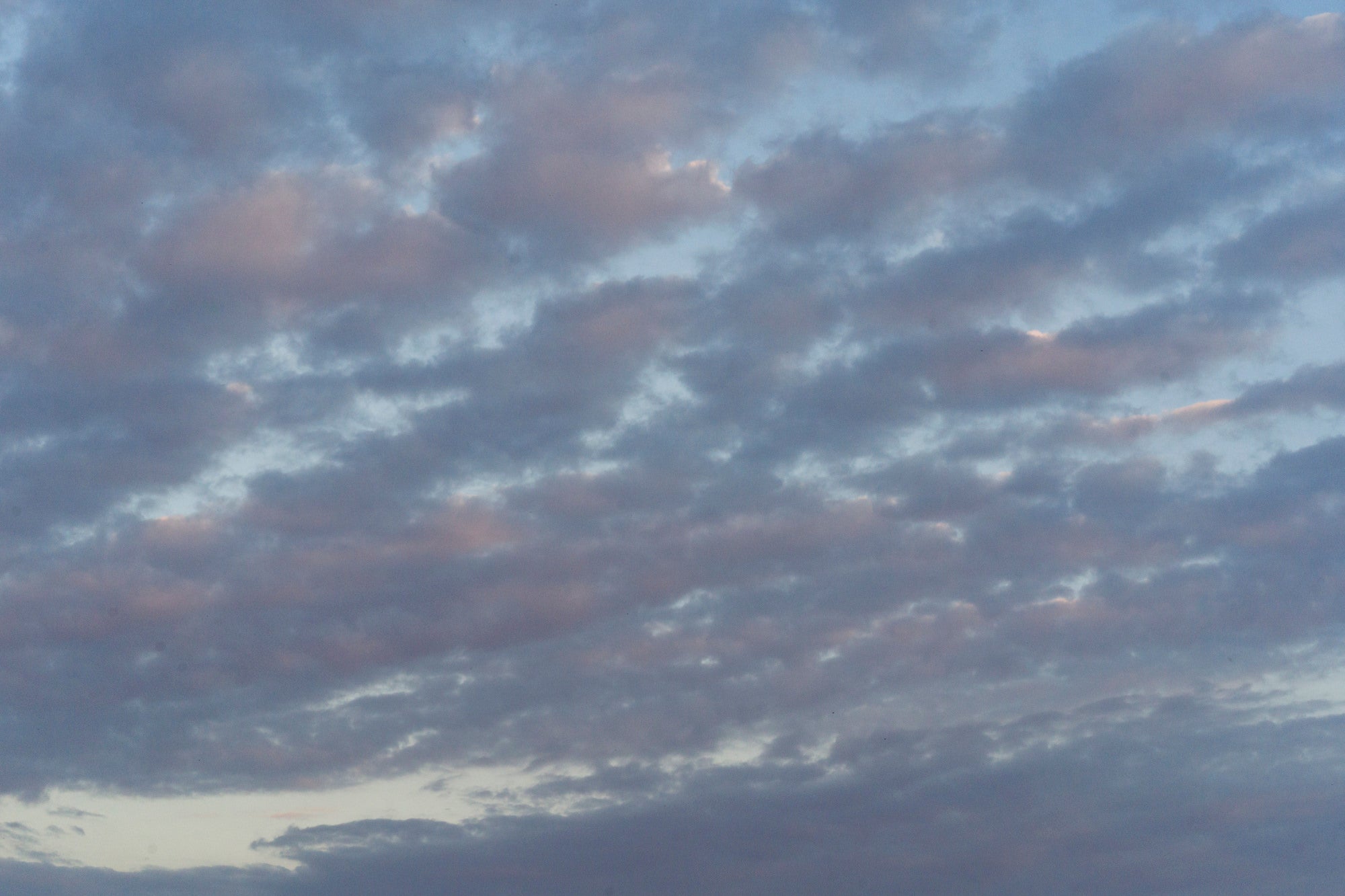 Photo by Andrea Friederichs-du Maire. Sony Alpha 7 III. Sony 55mm f/1.8. 1/200-sec., f/11, ISO 1250
I shot myself back at home (because my test shoots at the original place didn't work) while I'm sitting in a window of our living room. I used a tripod and a high ISO to reach a good exposure and a fine sharpness on my whole body.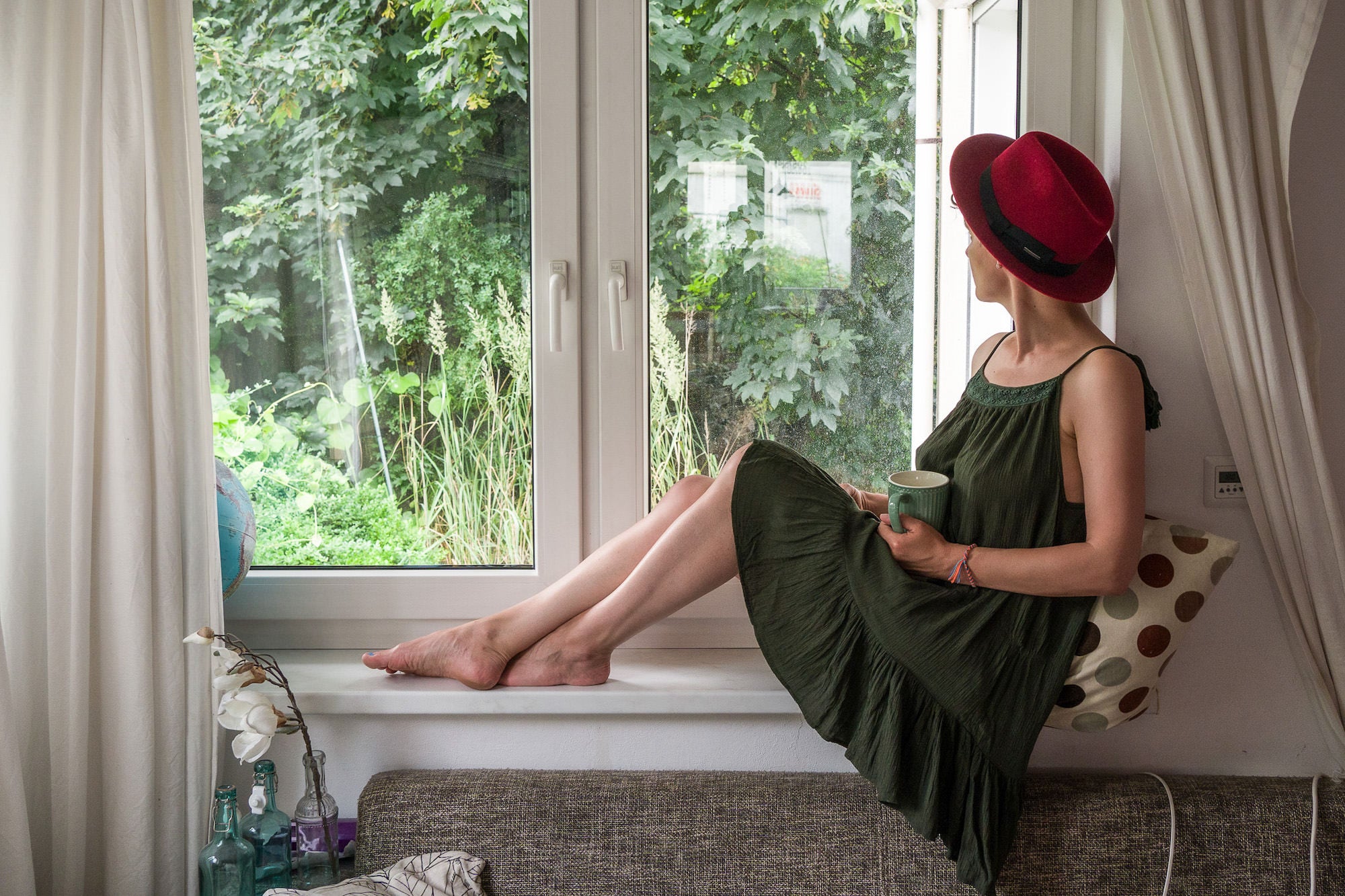 Photo by Andrea Friederichs-du Maire. Sony Alpha 7 III. Sony 35mm f/1.8. 1/50-sec., f/8, ISO 1250
I collected and licensed some Adobe Stock images of animals because they are so important for the atmosphere. (Unfortunately I'm not an animal photographer, they are always too fast for me.)
The Art of Creation Through The Edit
I made a decision for the final photos and developed them into jpg-files with Adobe Bridge and Camera RAW. I created a new file in Photoshop and now I had to put all the things together.
In Photoshop you can work with different layers which can be blended into one scenery. Here you can see how I built the sky over the field and set the window in the middle of the image. I cut the window out and put the sea behind instead.
These were my first steps.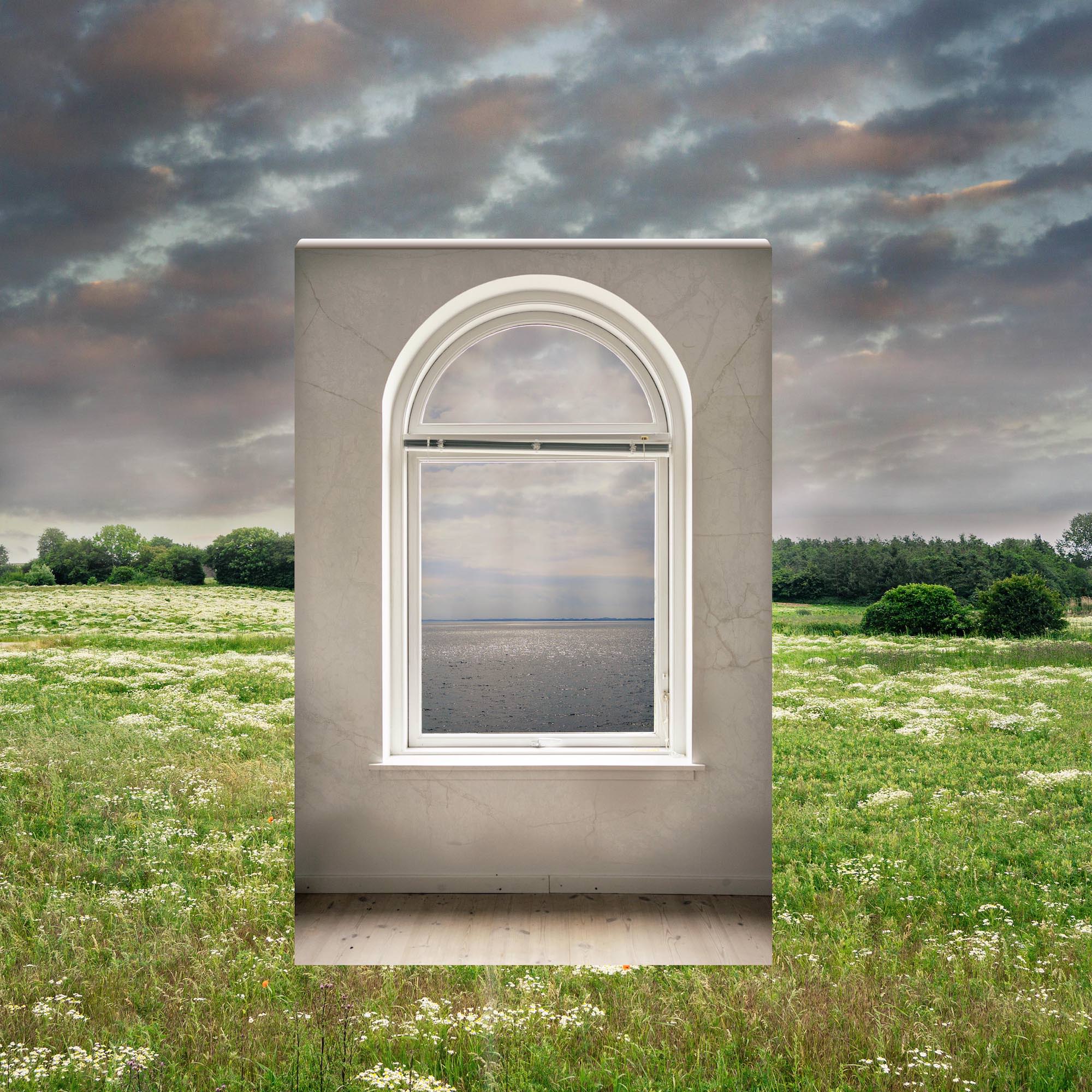 Photo by Andrea Friederichs-du Maire.
With another layer I used the image of the field again. In the front of the window I hid the floor under the window. With the help of some Photoshop Brushes I could create the illusion of a window standing in the middle of the field.
I cut out myself with Photoshop (this was much work because I cut it out 'by hand' with my graphic pencil, but I love to do these fine steps and hold the control above the process) and added myself into the window.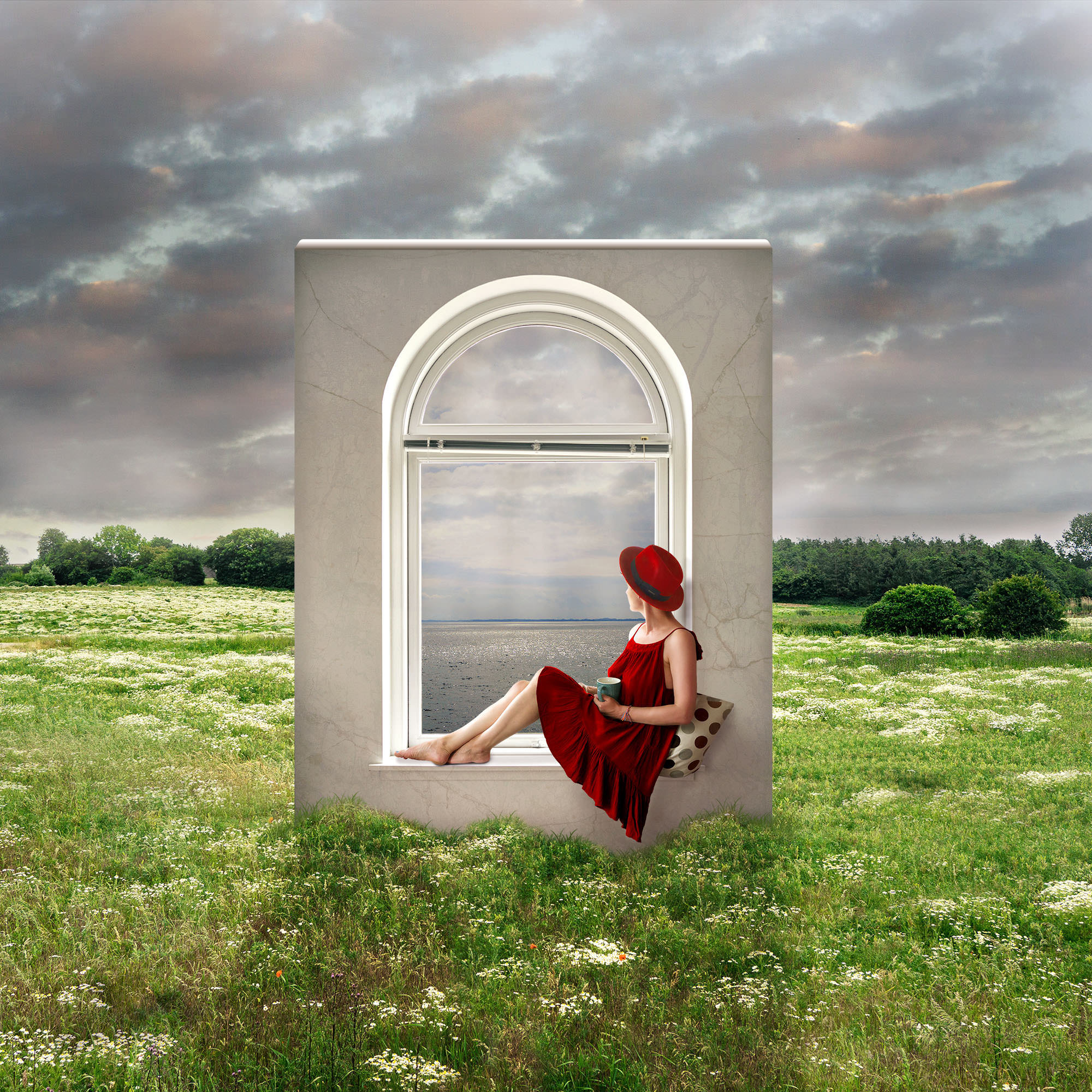 I added some shadows to make it more real and gave the wall around the window some stone-like texture.
After this I added the animals, gave them some motion blur so they seemed to be in action. I added some light and shadow effects, some texture to make it a bit more painterly and adjusted the colors. And that's how I created this reminder of those beautiful danish summer days.
See more of Andrea Friederichs-du Maire's work on Instagram @friederichsdumaire.