While 2020 is coming to an end, we can't deny that plenty has happened over the course of this unforgettable year. The Sony Alpha Imaging Collective is known for capturing moments and creating images with unique perspectives, and we wanted to see the best of what they've captured in 2020. We asked them to choose the image from the past year that was most meaningful to them. See the photos that Cath Simard, Nate Luebbe, Steven Irby, Erin Sullivan, Ashley Noel, Dan Joyce, Charly Savely, Connor Surdi, Andrew Eggers, Michelle Chu, Matthew Hahnel and Stan Moniz shared with us below along with their story behind what makes each so important to each of them.
Cath Simard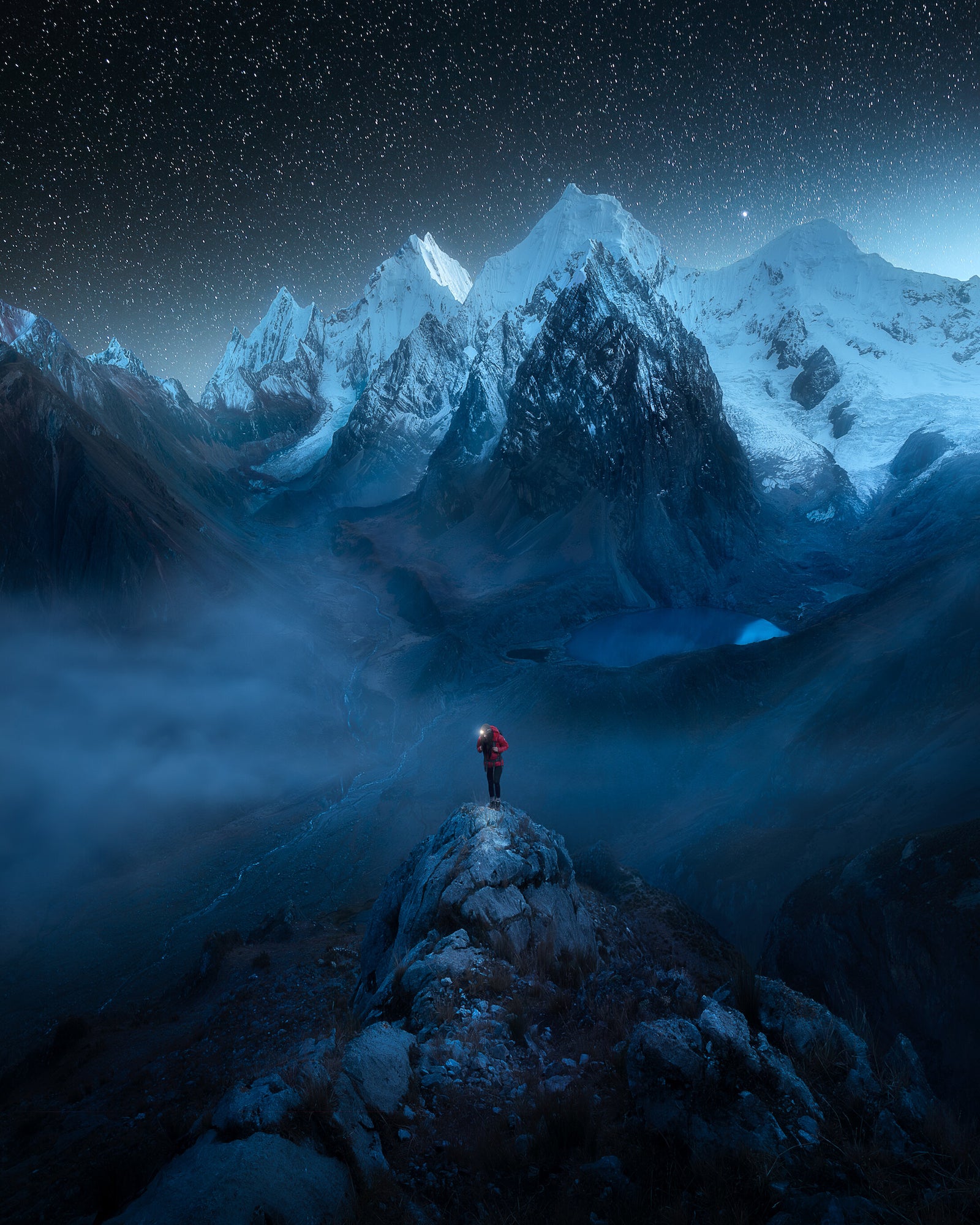 Photo by Catherine Simard. Sony α7R III. Sony 16-35mm f/2.8 G Master.
"An image from last year's workshop in Peru. Reaching this viewpoint was the most difficult part of the trek. We left at 2am to climb up the pass in the dark, after reaching 4990 meters, we went down on a steep scramble to arrive right before sunrise at that spot. This trek is the best I've ever done in my life and by far the most rewarding with insane views every single day."
"This image is meaningful to me for its meaning and metaphor. It represents rising above. Despite the fears, the losses and the doubts that 2020 has brought us, it is always worth it to look up, keep pushing to get out of that foggy and dark space and to climb at the top to see the light. The little figure wearing a headlamp represents that this light is and has always been within yourself. You are our own light."
Erin Sullivan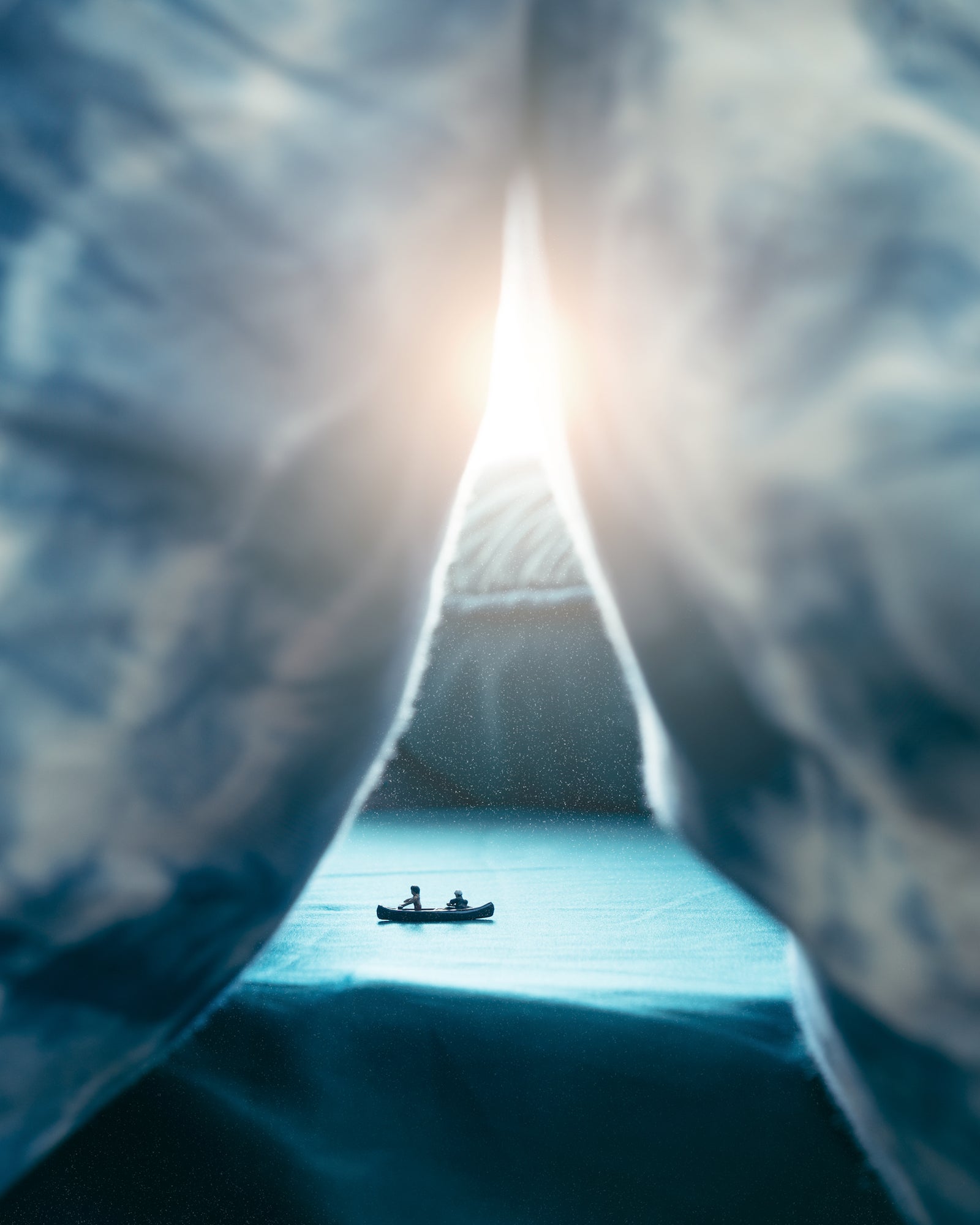 Photo by Erin Sullivan. Sony α7R III. Sony 24-70mm f/2.8 G Master. 3.2-secs., f/6.3 ISO 100
"This is my sheets and pillows set up to look like an ice cave, and a mini canoe figure. I photographed this scene early on in quarantine, and it was one of my first images in my miniature series. That series went on to push me and my creativity in new ways. I had this image in my head and it was very fulfilling to bring this image and series to life."
Learn more about this photo and more from Erin's #OurGreatIndoors project HERE and check out the Alpha Universe Podcast with Erin HERE.
Steven "Sweatpants" Irby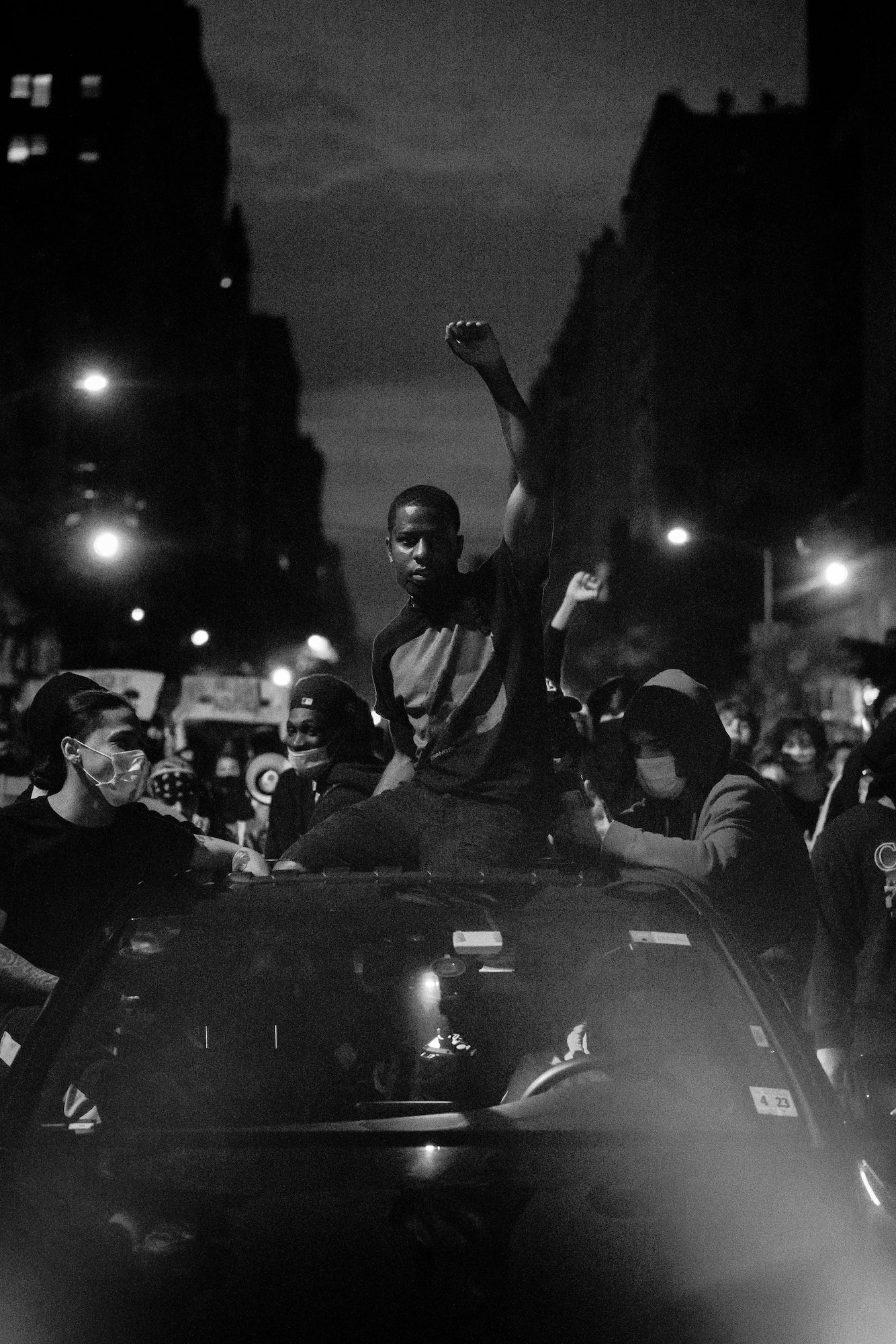 Photo by Steven Irby. Sony α7R III. Sony 70-200mm f/2.8 G Master.
"This is the first night that the city established we will be having a curfew. I remember my mom telling me to watch my back when I go out that night. I didn't know what to expect. The commute from Bed Stuy to uptown felt faster than ever. My palms are lightly sweating and my thoughts are moving faster than the train. But when I finally got out, and saw the thousands of humans in unison I felt immediately at ease. My soul was blanketed with conviction and reassurance that were in this together. The further we walked into the night, the stronger we grew as movement. The closer the clock moved towards curfew, the more empowered we all felt. While I was walking in the crowd and documenting for the New Yorker this summer night, I literally walked into a car. It was somehow masked in the center of the crowd, just creeping at a slow speed but with allies in the whip in solidarity. Me and the brother made direct eye contact with each other, and he sat on top of the car and slowly raised his fist. That moment felt like the definition of what it not only felt to be out that night, but how we will define our generation's stance on the black experience. Everything I mentioned previously, goes hand in hand with amplifying more of a full spectrum narrative. Fighting for the truth, means fighting for black and brown people to have not only their voices heard, but their visions amplified."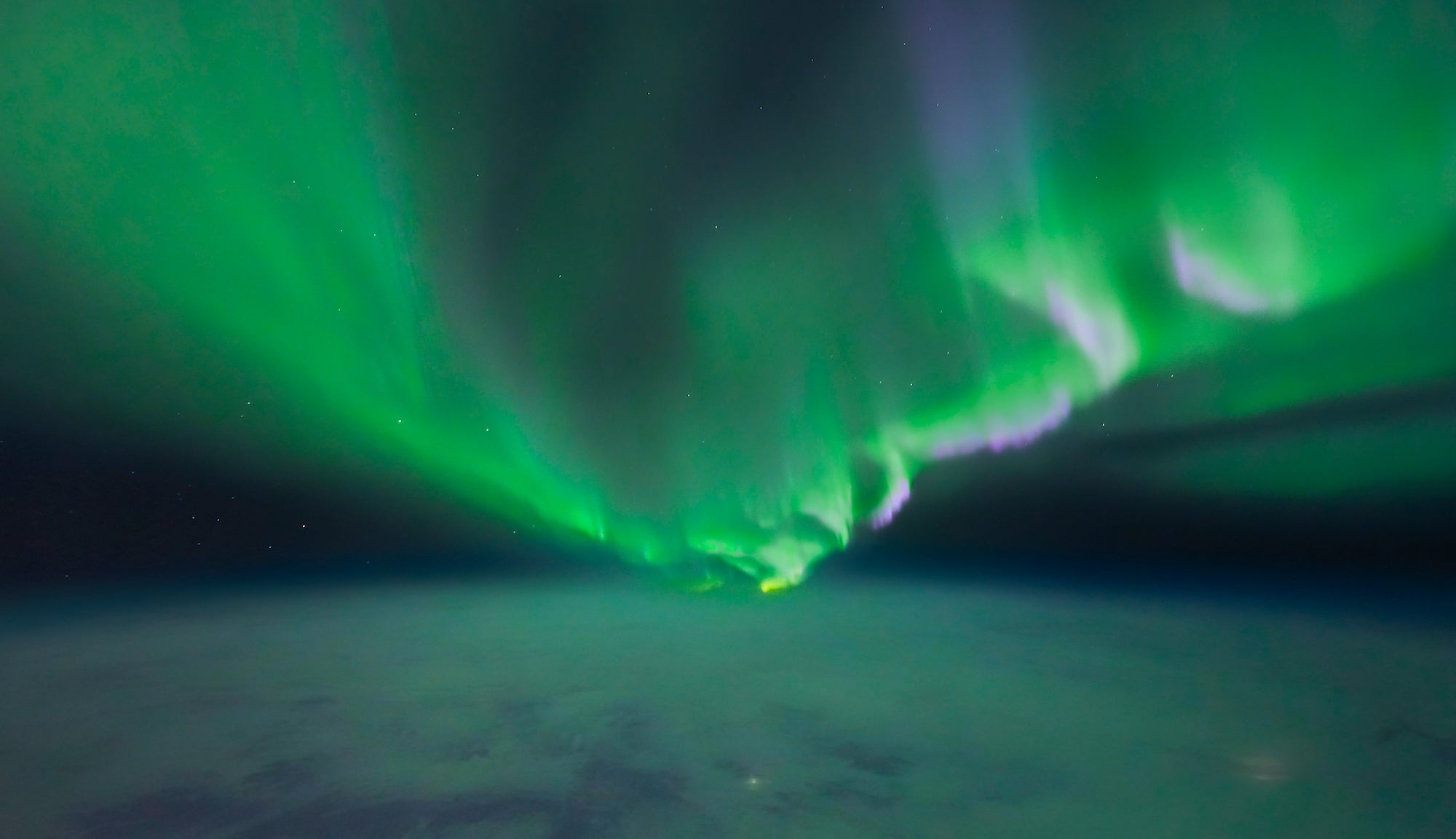 Photo by Nate Luebbe. Sony α7S III. Sony 20mm f/1.8 G.
"I custom engineered a highly insulatory stabilization and protection mechanism for a Sony α7S III and then attached it to a weather balloon. This image was captured at 122,400 feet above sea level around 3 a.m. This was my first real "dream big" idea, and my first time being in charge of a production team. The film we produced, Light Side Up, was my directorial debut and by far the biggest project of my life to date."
Ashley Noel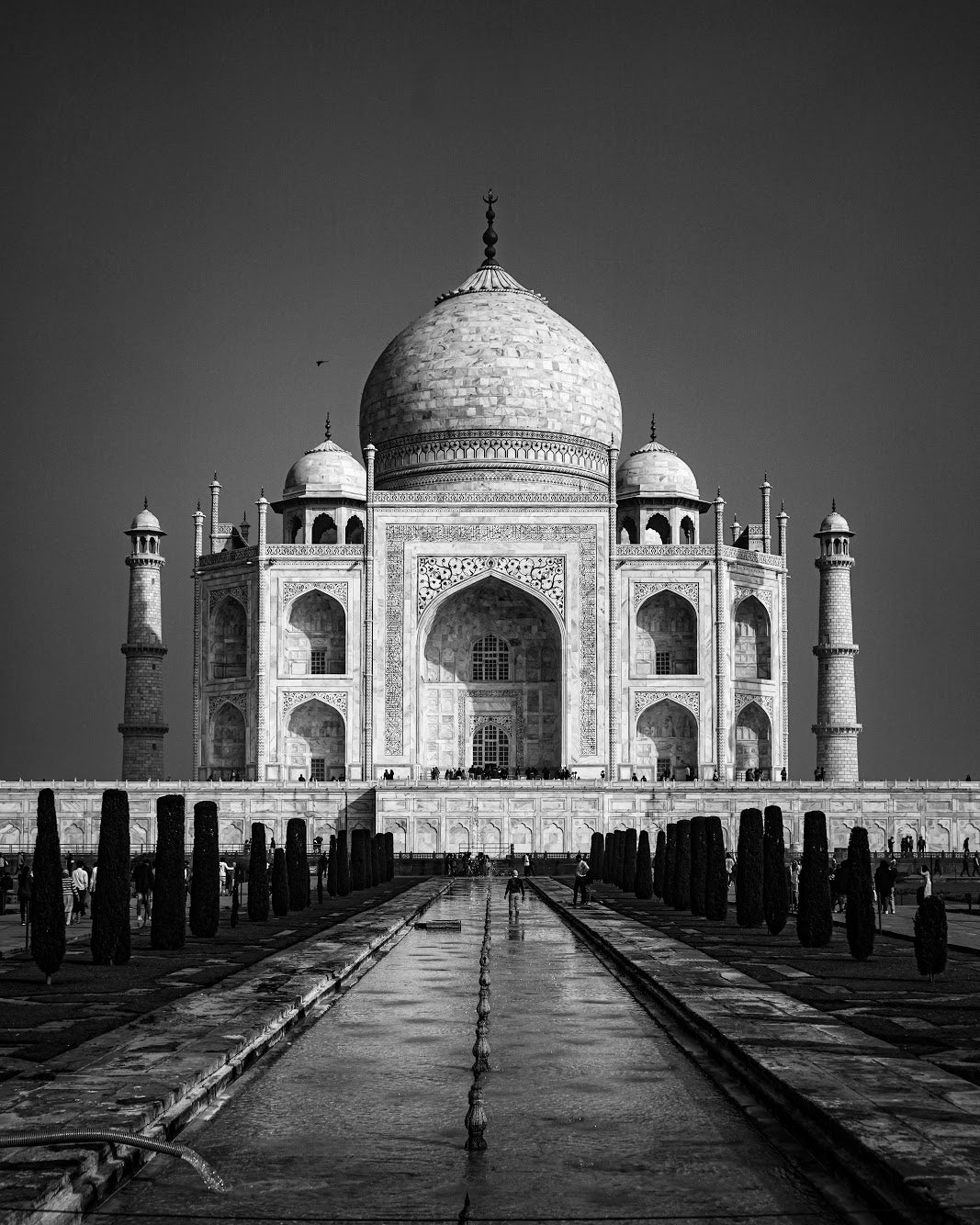 Photo by Ashley Noel. Sony α9. Sony 28-70mm f/3.5-5.6.
"The Taj Mahal is an impressive building from afar. This is a signature shot and certainly the most photographed one. But, it is a breathtakingly beautiful perspective of the Taj Mahal. This image was taken in the morning, on a relatively sunny day, so I had light to my advantage. Luckily I was one of the first few people to arrive when it opened, which enabled me to get a perfectly symmetrical shot with the fountains in the front. I had long visualized standing before this magnificent structure and found the best vantage point was standing in the center (you cannot bring a tripod inside). While I had always envisioned standing here, the beauty was so overwhelming that it made me emotional. I appreciated the black and white version, as it resonated with me, since I felt it was more dramatic and soulful."
"This image is incredibly meaningful to me because it was taken at the Taj Mahal, a wonder of the world, and front runner on my bucket list. On a personal level, it was a special day, as it was my mother's birthday and this trip to India was a surprise Birthday present from me to her. This was taken early in the morning, on an organized tour, prior to the huge crowds of tourists. There was something deeply meditative, dreamy, and zen-like in being at a wonder of the world, early in the morning on my mother's (milestone) Birthday. It was breathtaking. There was soft light cascading in among this huge, beautiful structure, accentuating the beauty. Looking back at these quiet moments, which was approximately one month prior to the pandemic, makes me appreciative of this moment. When I reflect back, I now see, little did I know, my life was about to change. This was a moment of a lifetime, one I'll forever cherish, and certainly more so now, as it was the last time I traveled."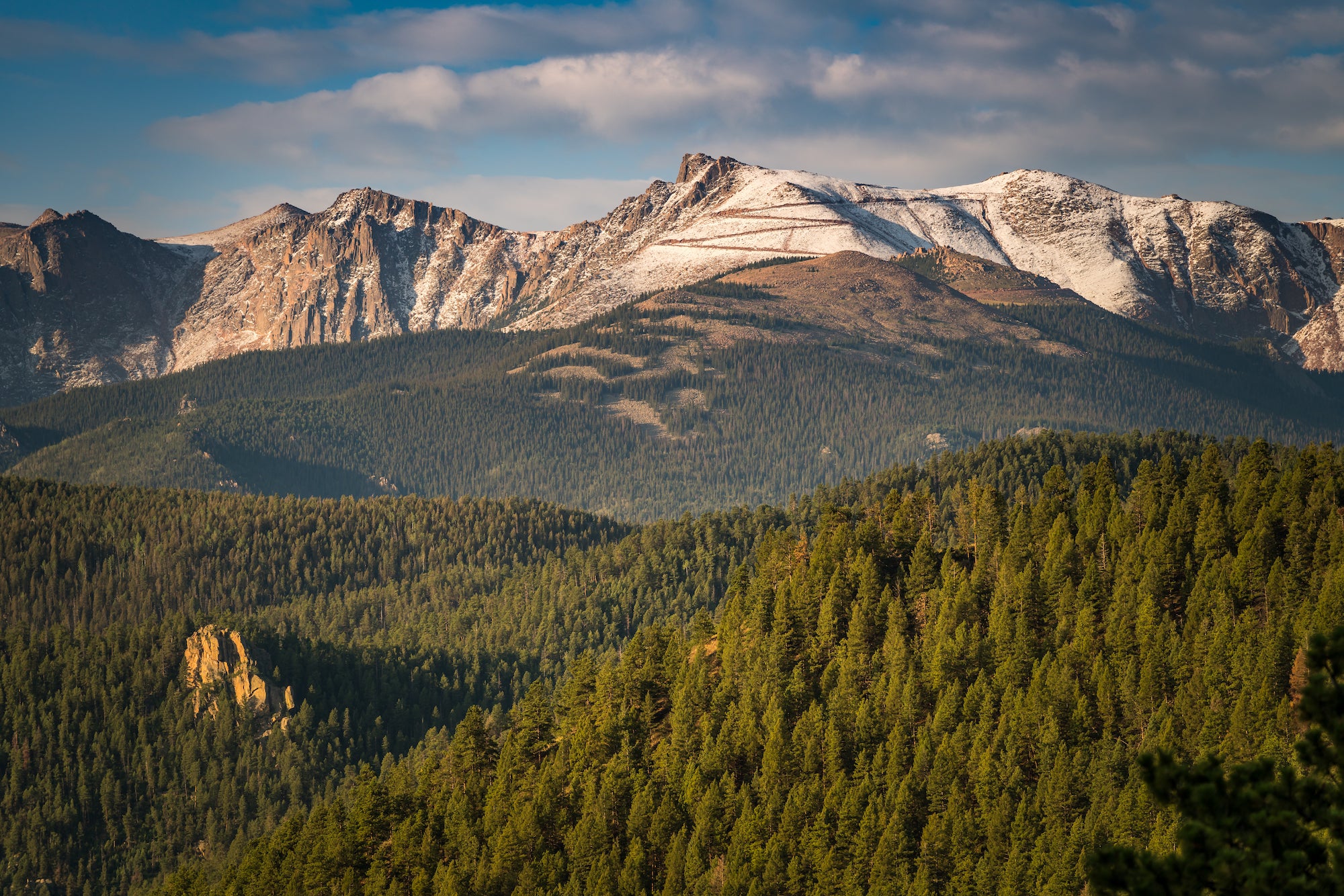 Photo by Dan Joyce. Sony α7R III. Sony 70-200mm f/2.8 G Master.
"I made this image of Pike's Peak off the balcony of our summer place in Colorado with my α7R III and Sony 70-200mm f/2.8 G Master. I personally love the 70-200 for landscape images for the way I'm able to compress the foreground, subject, and sky that creates a frame-filling scene. Believe it or not, this was my desk view for the greater part of the summer of 2020 and it is one the views I want to remember most."
"2020 presented an extraordinary amount of challenges, both personally and professionally. My freelance photo work, which is traditionally heavily influenced by travel and tourism gigs, screeched to a halt. Come summer, we decided to escape the Texas heat for Colorado, spending a little over a month with this view of Pike's Peak out of my remote office. Each day, I'd wake up and sit on the porch with a cup of coffee and just take in the view. The morning sun reflecting off of the peak and the clouds dancing above always provided a serene moment to the morning–just me with my thoughts and a paint-by-number morning sky. This day was different, however, as the peak had been dusted by an overnight ice storm which added new colors and textures to the scene I had become so familiar with. There's nothing especially spectacular about this photo. It is simply that this scene and these moments are the part of this otherwise miserable year that I want to remember."
Photo by Charly Savely. Sony α7R III. Sony 400mm f/2.8 G Master. 1/6400-sec., f/3.2, ISO 640
"I was photographing brown bears out in the remote wild of Alaska. A water bottle washed up on shore, and the bear carried it away. It was really shocking to see. It should how our impacts on the planet have reached even the wildest places. Made me reflect on my own consumption and how I can use my voice to speak up for the planet."
Connor Surdi
Photo GIF by Connor Surdi. Sony α9 II. Sony 50mm f/1.4.
"I've been practicing this 3D technique for the last year on still objects and this was the first time I really tried it in a fast pace environment w/ people. It worked perfectly and the traffic light in the background added a nice little artistic touch to it. The message is crystal clear, Black Lives Matter."
Andrew Eggers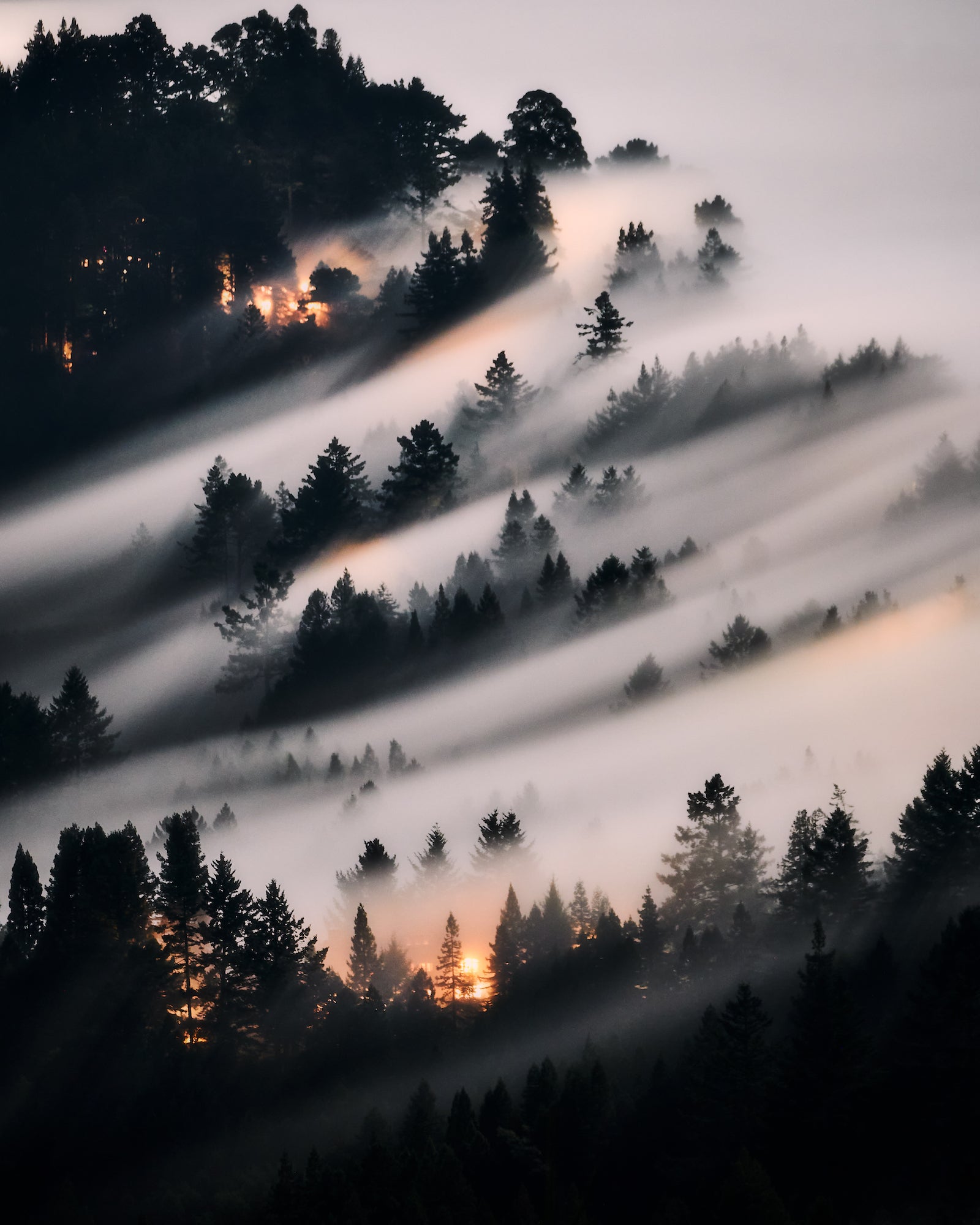 Photo by Andrew Eggers. Sony α7 III. Sony 100-400mm f/4.5-5.6 G Master. 30-secs., f/5.6, ISO 640
"This image was taking during an evening this Summer at Mount Tamalpais, with my friends Marcus and Fred. This is a popular spot to capture the rolling fog above the San Francisco Bay Area when the conditions are just right. It's worth the drive and hike, depending on which spot you choose from."
"This image is most meaningful to me because it's a shot I've wanted to get for a few years now, but didn't ever have a telephoto lens to ideally capture the fog until this year. I was able to save up and purchase the Sony 100-400mm GM and finally made it happen. Also, it reminds me of this Summer and how during the Pandemic, getting out to shoot with my closest friends (while wearing masks six feet apart) helped me stay positive and connected to others through photography."
Michelle Chu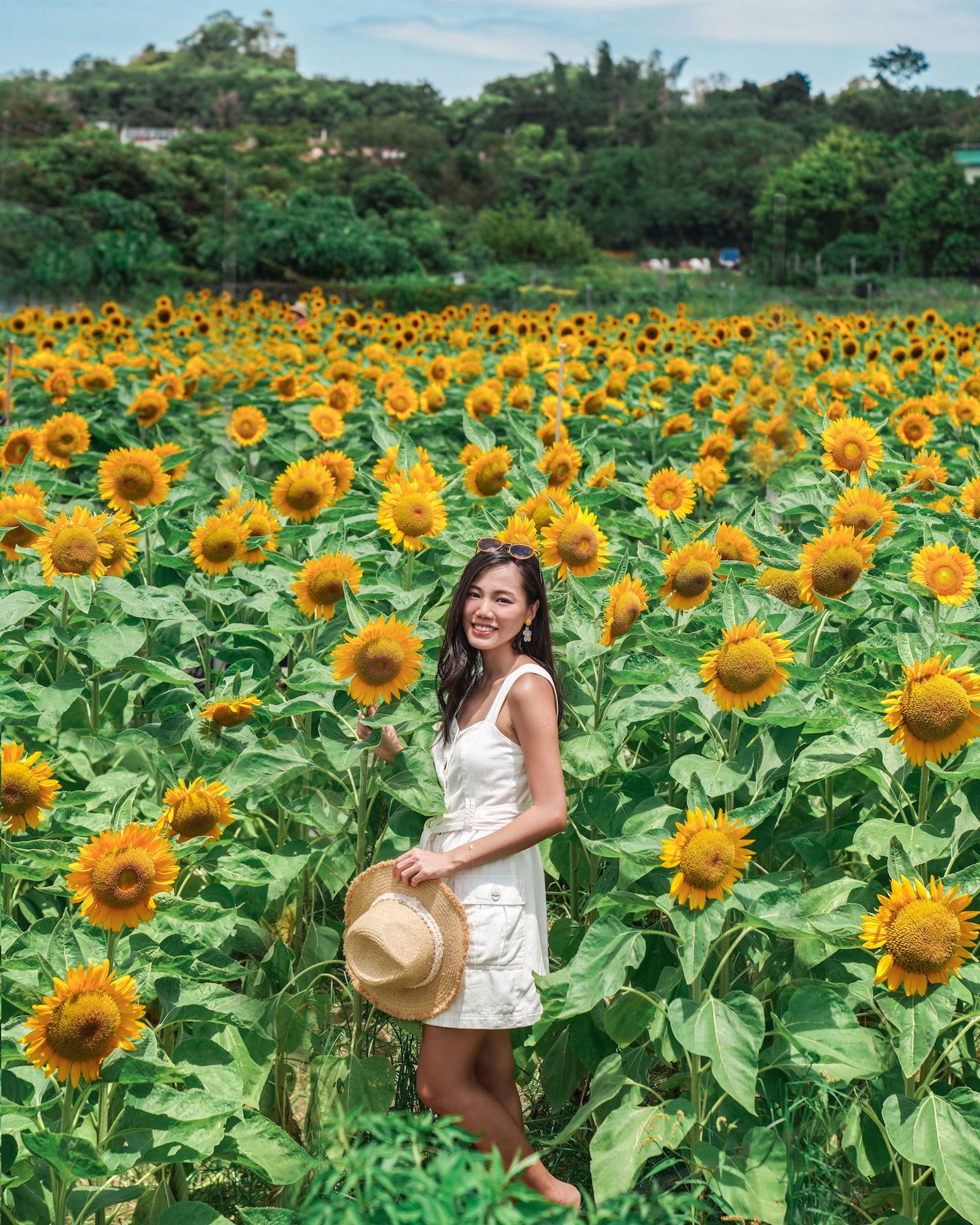 Photo by Michelle Chu. Sony α7R IV. Sony 24-70mm f/2.8 G Master.
"This photo was taken at a sunflower field in a secluded location in Hong Kong during the beginning of the pandemic. We were able to remove our masks briefly to take a quick shot. This is memorable because it is the last photo I took on a trip in 2020, after I returned home to Los Angeles I haven't traveled anywhere."
Matthew Hahnel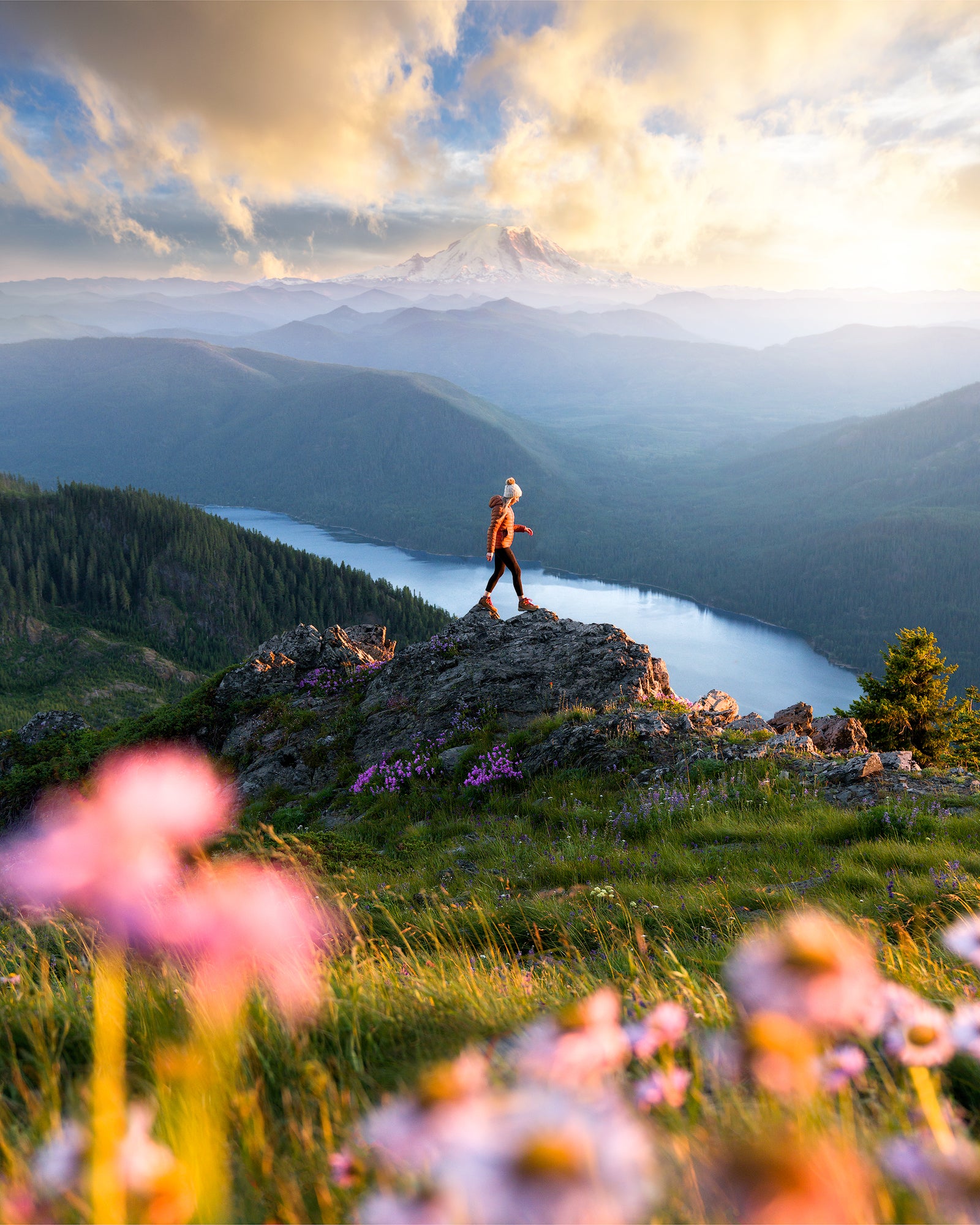 Photo by Matthew Hahnel. Sony α7R IV. Sony 24-70mm f/2.8 G Master.
"This was taken on an early season backpacking adventure in the cascades. The flowers were starting to bloom, and the sun was warm on our faces. After a long winter it always feels amazing to get back out into nature without fighting for survival in the frigid winter temperatures. The photo is meaningful to me because it embodies everything I love about Washington, the state I am lucky enough to call home."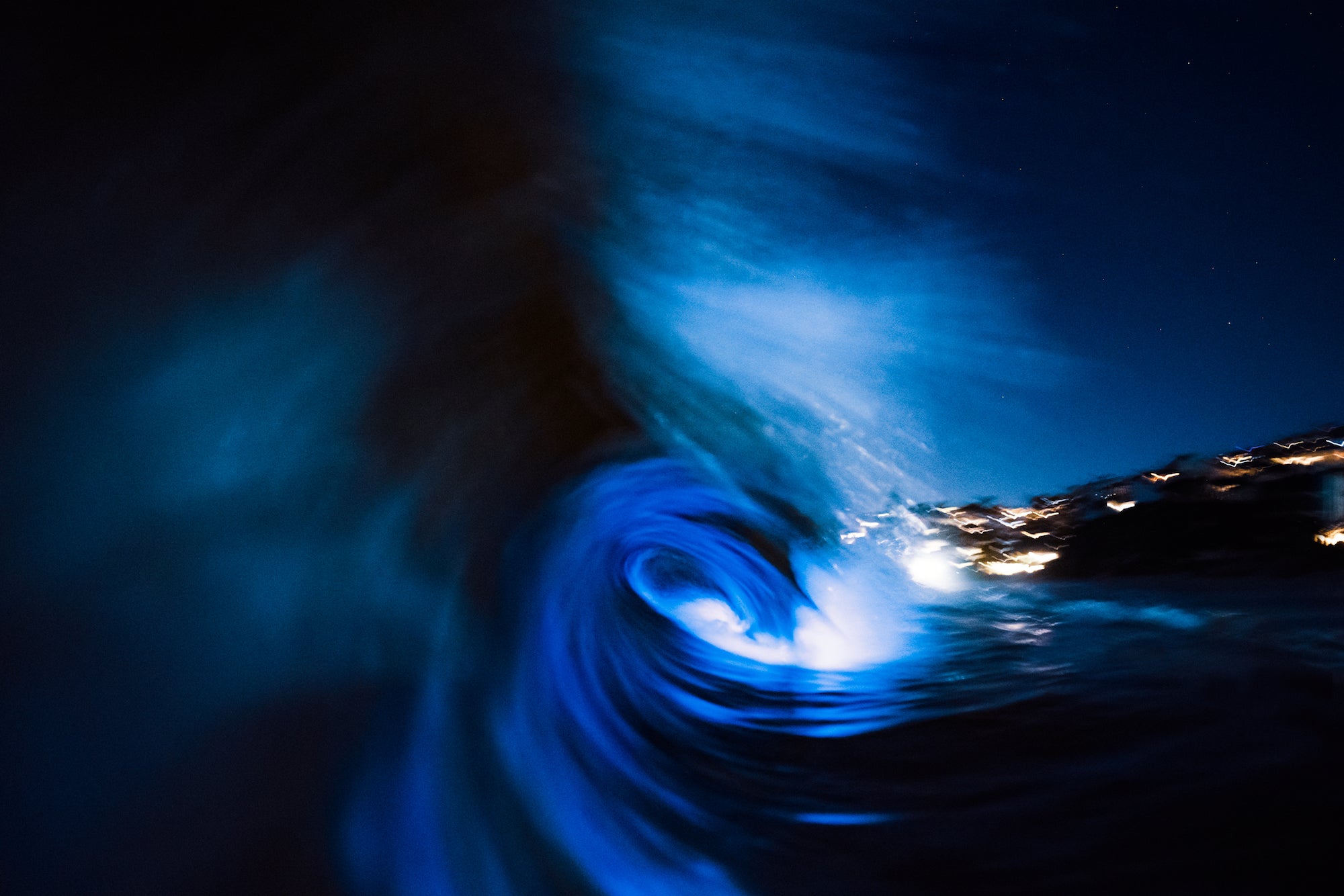 Photo by Stan Moniz. Sony α7R III. Sony 24mm f/1.4 G Master.
"During the height of the pandemic everything was shut down in my neck of the woods. Beaches were closed for months with no day use allowed. My love for ocean photography came to a screeching halt! What happened this week though in May put an entirely new spin on the art form surf photography at night. A upsurge of microscopic phytoplankton hit the Southern California shores causing the waves to glow blue at night due to its bioluminescent properties. "This is social distancing to the max you could say." I would stand on the shore at night without another soul around. I began to wonder. What if I could capture this unworldly glow from inside of a barrel? On this very night everything just clicked! With the camera in my Aquatech water housing, camera setting finally dialed in and ocean swell conditions proving most favorable. I was able to merge both surf and astrophotography into one. I produced a series of photos from this unforgettable evening but this image in particular stood out to me as my most meaningful photo of 2020."
"This photo is meaningful to me because at the height of a pandemic it pushed me to really think out of the box. If I wanted to photograph the ocean from the water it would have to be at night. The timing of this natural phenomena and the shut down was directly responsible for me to dream big. I created something so unique that could possibly be a once in a lifetime shot."