Every video creator, whether it be of Instagram Reels and TikToks or complete cinematic films, should have enough versatility in their kit to capture the different kinds of dynamic footage needed to keep viewers interested. We recently showed you our list of the Best Prime Lenses For Video, Vlogging & Content Creation In 2023, all great fixed focal length options to give you beautifully crisp footage. But if you're looking for a more versatile option to include in your video kit, there are plenty of Sony zoom lenses in the lineup ready to get to work. Sure, with zooms you do sacrifice some portability, but probably not as much as you might think. These Sony zooms are smaller, lighter and more compact than others out there, which is why they've made our list of Best Zoom Lenses For Video, Vlogging & Content Creation In 2023. Keep reading to learn more about some of our favorites and for more info to up your video content creation game, check out our page dedicated to vlogging at alphauniverse.com/vlogging.
From quick TikToks to docs and cinematic films, as video creation leads the way in 2023 here's a list of the best Sony zoom lenses to get the footage you need.
The Sony 10-18mm f/4 lens has been a unique favorite for video creators for years, and why not? It's lightweight, it's sharp, and it adds that ultra-wide perspective that helps you tell a broader story in your videos. If you're traveling to a beautiful place, use this lens to capture more of the landscape in your frame. It's officially an APS-C lens, but the Sony mirrorless system makes it usable on full frame cameras. The camera will detect the lens and go into an APS-C crop mode, which you can also override and experiment with it in full frame. Pretty cool and makes for an interesting lens that's even more useful than you realize!
Professional content creator, filmmaker and photographer Justin Espejo includes the Sony 10-18mm f/4 in his kit. "Probably my favorite zoom lens. Perfect for vlogging and awesome for taking unique angles and perspectives. Image is sharp and autofocus just works so well with my Sony cameras. OSS works really well with my Sony Alpha 6400 too! However, the biggest reason this guy is in my kit is because I love using it on my full frame camera too as an uncropped full-frame 12/13mm UWA lens!" Read more in What's In My Bag: A Versatile Kit For Vlogging, Content Creation & More and watch Espejo's vlog below to see his gear in action.
Another power zoom that's even smaller and lighter, making it a great choice for when you need to be mobile or are shooting video for long periods of time. As is to be expected, the Sony 10-20mm f/4 G PZ's autofocus smoothly tracks your subjects in frame and you can adjust the zoom speed for the specific shot you're taking. The power zoom feature really expands those possibilities for what you're able to create.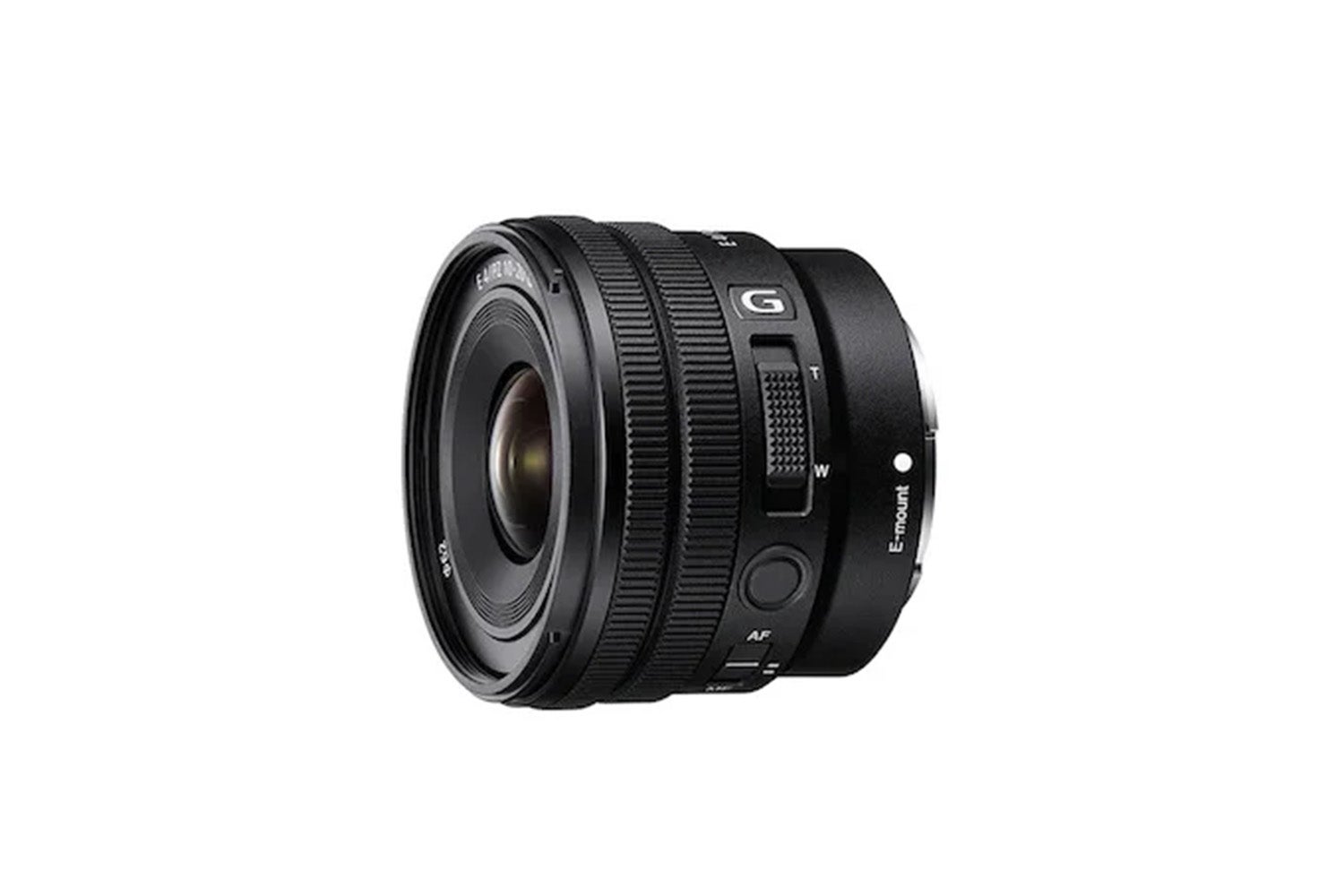 B-roll footage is useful for vlogs and videos, and YouTube creator Miguel Quiles is a big fan of the Sony 10-20mm f/4 G PZ for his run and gun setup. "The f/4 aperture works great when I'm filming outdoors, and the power zoom feature also comes in handy when you're shooting video." Watch the video below to see his complete setup about and read more in Looking For A Portable B-Roll Powerhouse? Check Out These Gear Setups For Video.
If you're creating video content and don't have a power zoom, you're really missing out. The Sony 16-35mm f/4 G PZ is ideal for video production and vlogging because it smoothly and silently tracks fast-moving objects while maintaining focus. Being able to get such different perspectives and depth with one small, light and compact lens is pretty awesome – and many video creators say it's a must-have in their kits.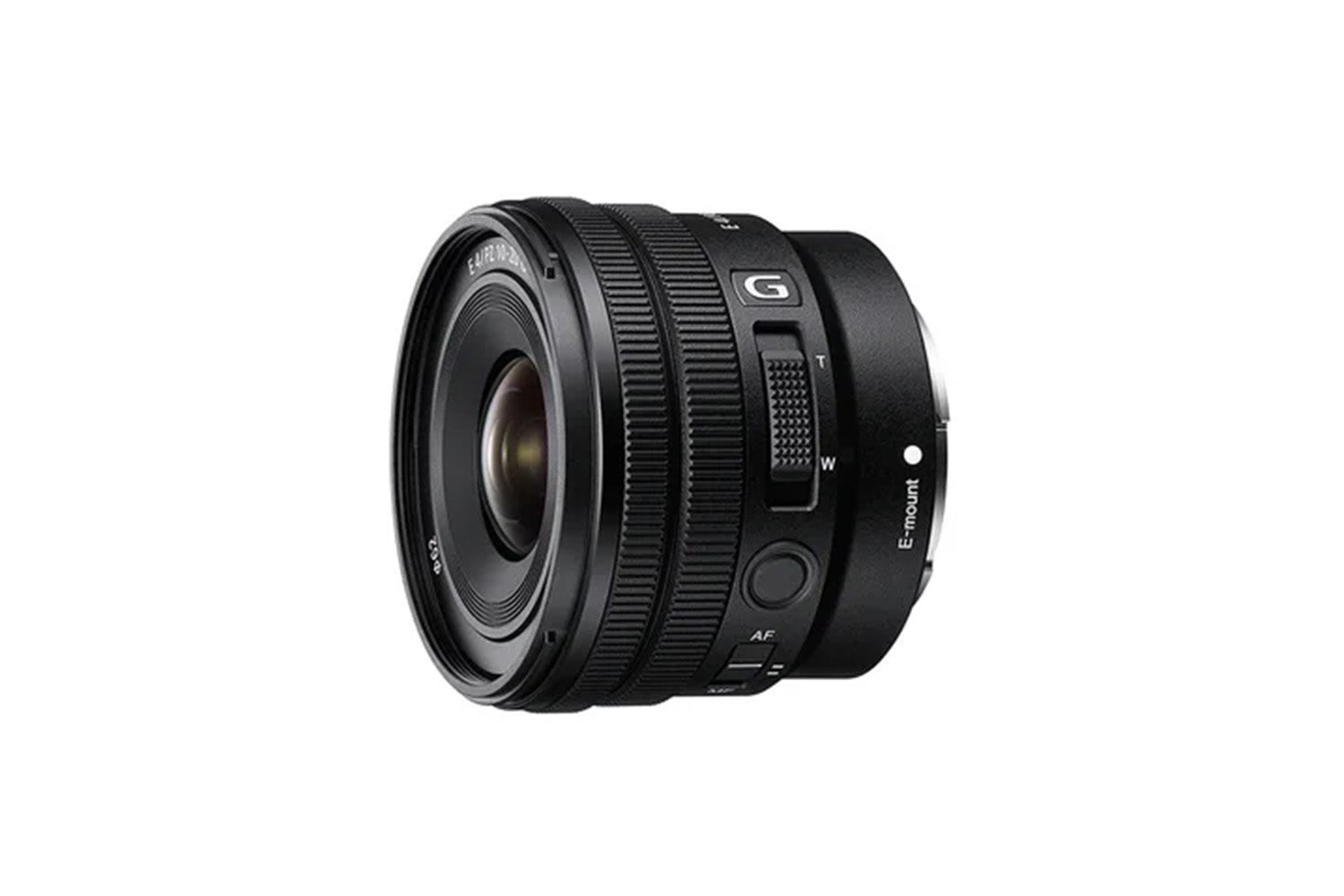 Filmmaker and Alpha Collective member Sal D'Alia likes to use the Sony 16-35mm f/4 G PZ lens paired with his Sony Alpha 7S III to create strong visual effects on the fly. "You can do what I call the vertigo effect, the Hitchcock vertigo effect, where you dolly zoom to go away from a subject while punching in with your zoom," explains D'Alia. "It creates this beautiful kind of effect with your subject staying in the same spot and your background moving. It's very cinematic. From a filmmaker's perspective, the Sony 16-35mm f/4 G PZ is a very useful tool. Not just because of the weight and size, but because with the power zoom you can have nice fluid movement without having a change in the balance. If you're using a gimbal, that's a huge feature." See some of the footage he created with the lens in the videos below (including one showing the vertigo effect) and read more in Perfect On A Gimbal: Why This Filmmaker Uses A Small Power Zoom In The City.
The Sony 20-70mm f/4 G lens is another perfect choice for video content creation. The 20mm allows you to maintain a wide-angle-of-view when shooting video with a 16:9 or 2.35:1 aspect ratio. This means you can capture more within a single frame, a critical need for vlogging and shooting selfie-style video. Another nice thing about the wide angle is it gives video creators more flexibility to crop their frames in post-production. The G-series lens is also great at acquiring focus and smoothly tracking fast-moving subjects, which is extra important for those solo shooters.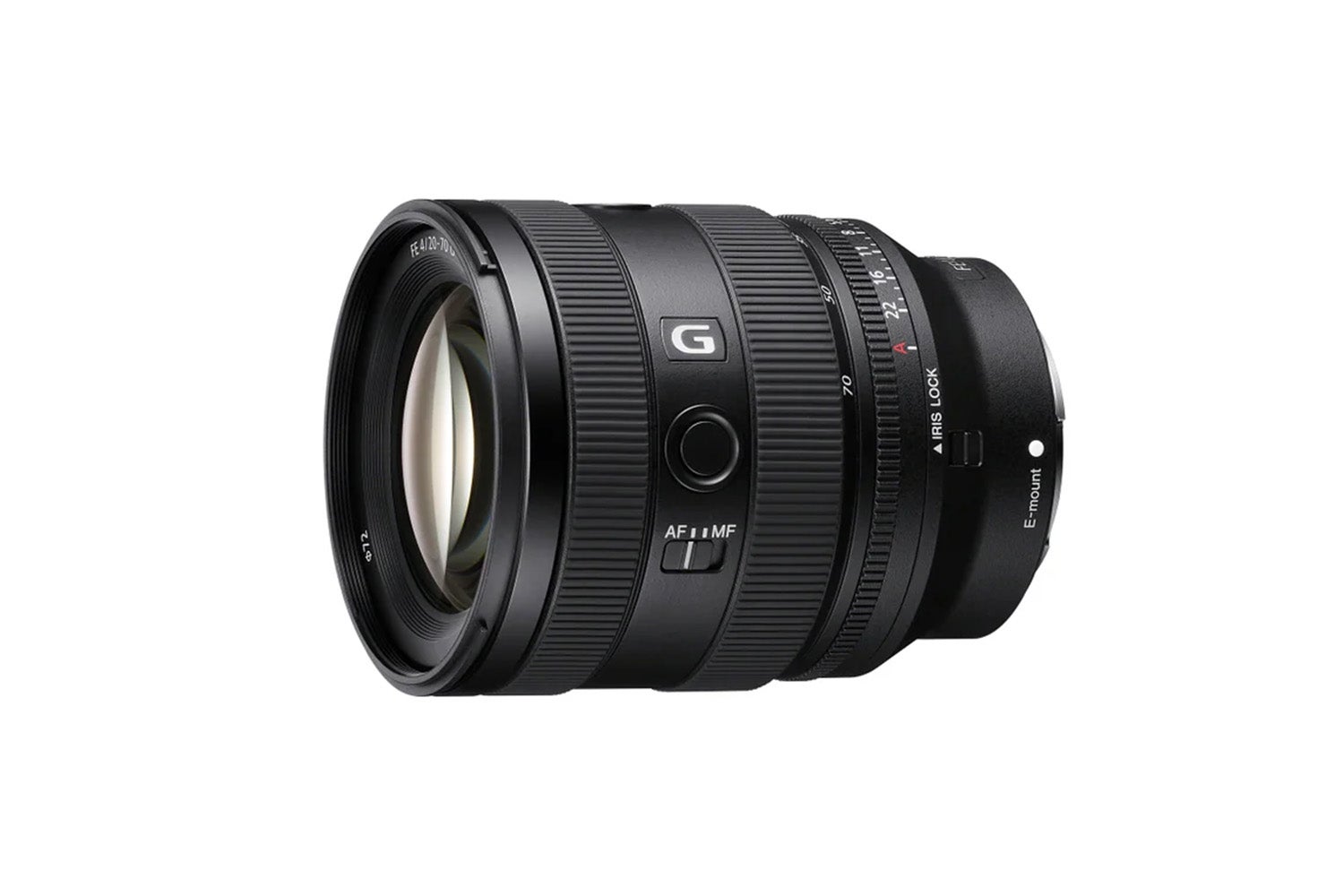 Sony Artisan and YouTube content creator Miguel Quiles took the Sony 20-70mm f/4 G lens with his Sony Alpha 7 IV to shoot video at a local aquarium. "It was truly a pleasure. And having this lens go as wide as 20mm adds so much versatility. Before this lens I would have to take something like a 16-35mm and a 24-70mm to give me the flexibility of capturing any wide scenes or tight spaces that I might run into."
The XD Linear Motors make the autofocus system basically silent, so you won't have to worry about the microphone picking up the sound of the lens while you shoot. "Long story short," he says, "the 20-70mm f/4 G is a great lens for everyday video use, for vlogging, and of course, for content creation." Watch the video below to see Quiles put the lens in action and read more in Up-Close With The New Sony 20-70mm f/4 G Zoom.
You might not necessarily think of this G Master zoom for vlogging and video creation on the go, but because this second generation version is so small and lightweight it's actually a favorite. Many creators attach the Sony 24-70mm f/2.8 G Master II to their Sony Alpha cameras when shooting video because its focal range makes it a versatile piece of gear and its high-quality footage is unmatched.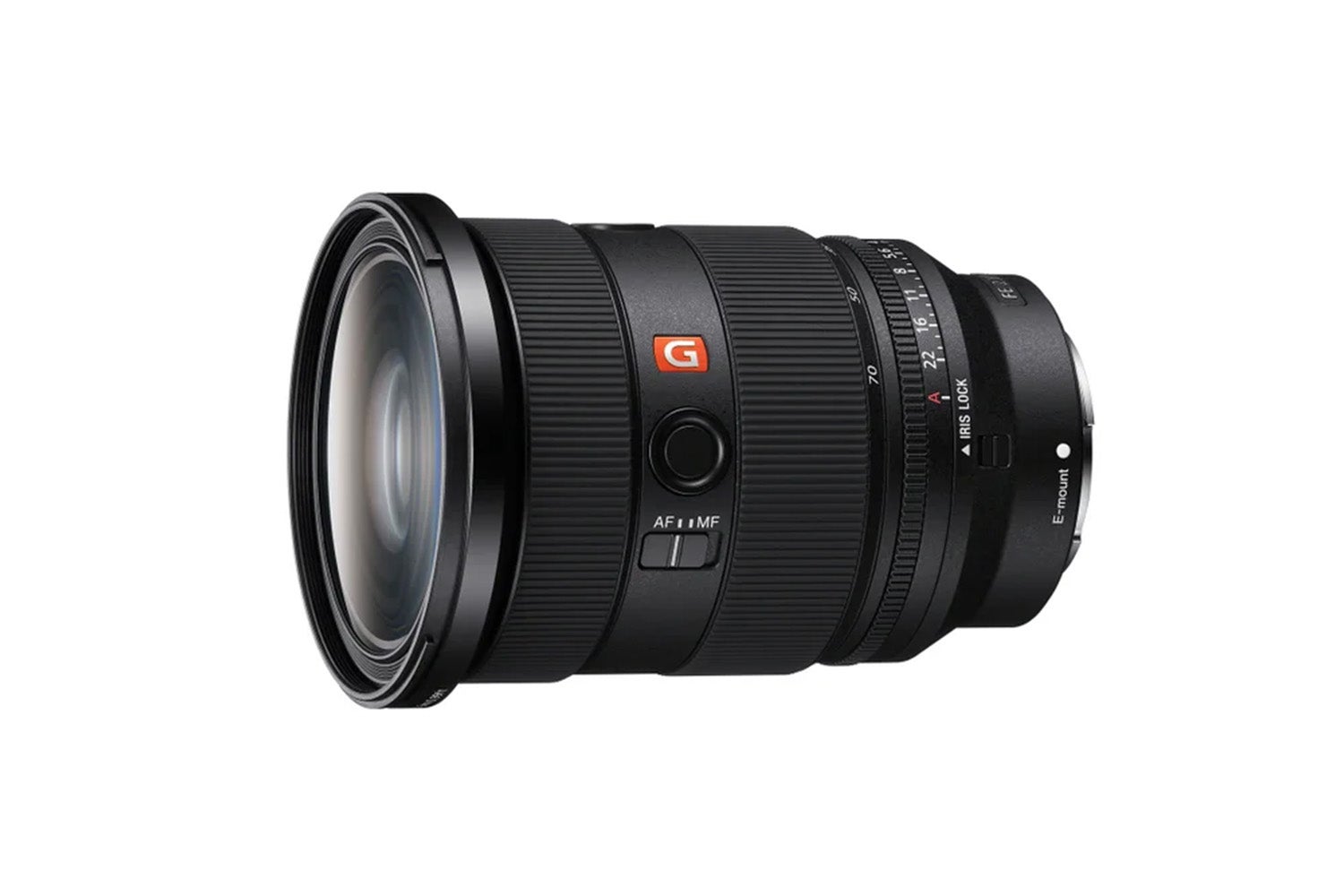 Sony 24-70mm f/2.8 G Master II
Content creator Terry Warfield likes to have a variety of lenses in his vlogging kit for different looks, but he says the Sony 24-70mm f/2.8 G Master II is his go-to for most occasions. "If you had to pick one lens to go along with your Sony Alpha 7 IV, or whatever camera you're using, the Sony 24-70mm f/2.8 G Master II is the way to go" he says. "And the reason I say it's the way to go is because it's so versatile. Especially as a vlogger or content creator, most of the focal lengths that we use are within 24-70mm." Watch the video below for more from Warfield on vlogging and using your gear to help tell the story and read more in Vlogging Tips & Gear With Terry Warfield.
Sony Artisan and YouTuber Miguel Quiles says the Sony 24-70mm f/2.8 G Master II is a really good lens to do a travel vlog style of video. You can see more on his mobile vlogging rig in his video below and read more in How To Create Content On The Go With This Mobile Vlogging Rig.