My name is George Ilstrup (@georgeduluth) and I work as a full time special education teacher in the Duluth, Minnesota area. I spend my free time photographing the landscapes of Northern Minnesota and Lake Superior. I became passionate about photography after moving to Duluth for college. It wasn't until my second year of college, that I started appreciating the incredible landscapes that were just a short drive away from me. I became inspired to take photos of the views I was seeing and this quickly grew into an obsession. Since then I've spent almost all of my free time exploring and taking photos in the area. Many people don't think of Minnesota as a destination for landscape photography, but I'm a firm believer that it's one of the most gorgeous places in the United States. Over the last few years, I've really focused on capturing the various seasons of this area through lesser seen vantage points.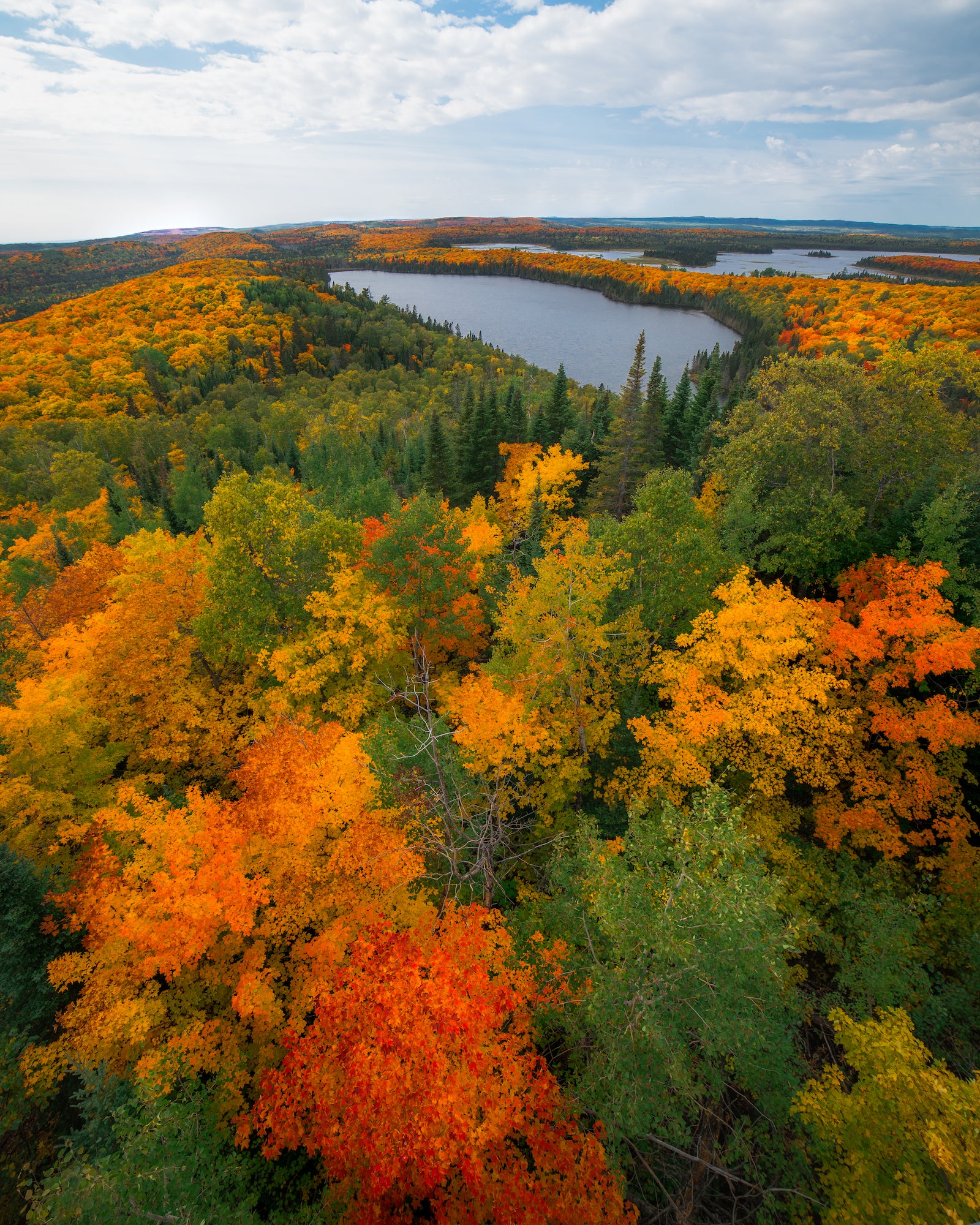 Photo by George Ilstrup. Sony α7R II. Sony 16-35mm f/4. 1/320-sec., f/5.6, ISO 200
From gear and camera settings to post-production, photographer George Ilstrup shares how he captures the fall colors in Minnesota.
My Camera & Lenses For Fall Color
I find myself primarily shooting with a wide angle lens during fall, to really grasp those expansive fall views. I am shooting on the Sony α7R II camera body, with a Sony 16-35mm f/4 lens for the majority of my shots. The 16-35mm is easily my go-to lens, and it does an amazing job on many different subjects. Aside from that, I often use my Sony 24-70mm f/2.8 GM lens. I sometimes use the Sony 70-200mm f/4, but I don't find myself using a telephoto as often in the fall.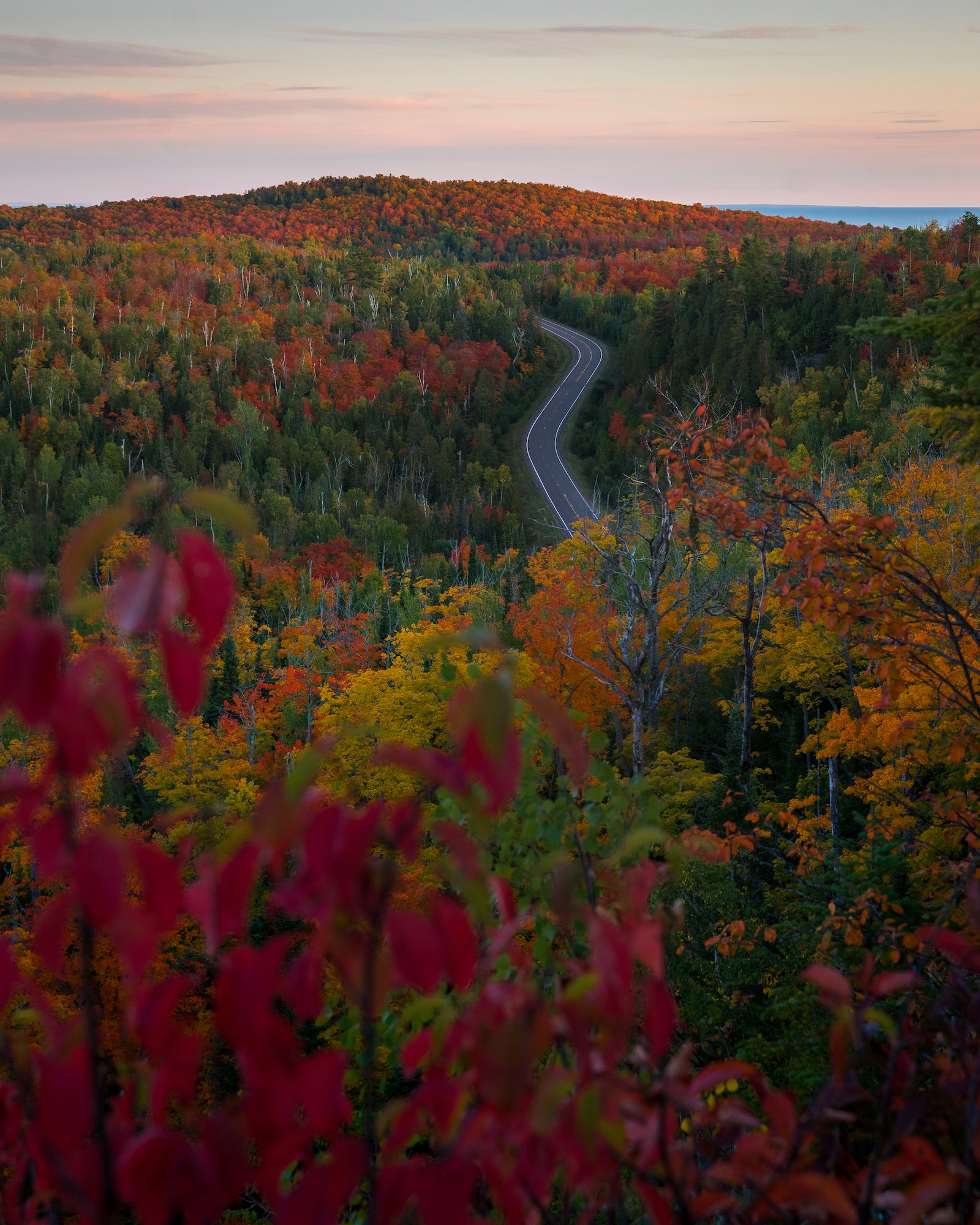 Photo by George Ilstrup. Sony α7R II. Sony 24-70mm f/2.8 G Master. 1/160-sec., f/5.6, ISO 500
My Camera Settings For Fall Color Photography
As far as settings, I generally shoot with an aperture around f/5.6 to f/10. I try to always keep my ISO as low as possible, although I've found that the mirrorless Sony bodies allow me to turn it up if needed. I usually shoot with a shutter speed as low as possible, while still avoiding any motion blur. This helps me keep my ISO nice and low. I hate carrying around a tripod when I hike, so I take the majority of my photos handheld. The in-camera stabilization with the α7R II helps greatly with this. When I'm taking photos of waves from inside the lake, I'll turn my shutter speed up very high, usually at least 1/1250 of a second, to get a crisp shot of the wave. I use an Aquatech Elite water housing which is built for many different Sony cameras, and it does a fantastic job of keeping the image crystal clear in the water. If I'm shooting in the daylight, I will use a polarizer to reduce the harshness of the lighting. Aside from that, I like to keep my setup pretty simple and minimalistic!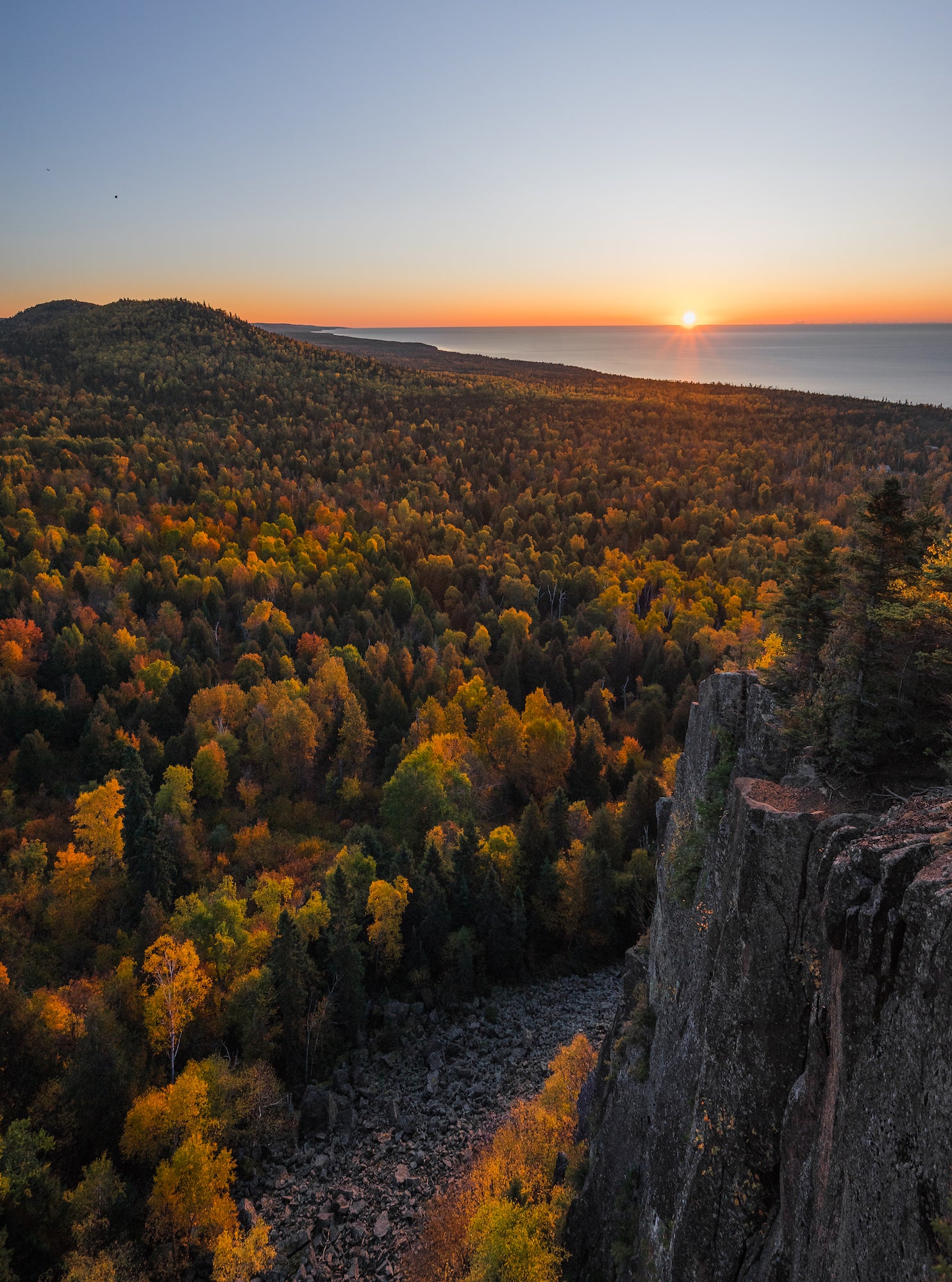 Photo by George Ilstrup. Sony α7R II. Sony 16-35mm f/4. 1/640-sec., f/4, ISO 500
Post-Processing My Fall Color Photos
Post-processing is a crucial part of fall photography, but if you shoot in good lighting it doesn't need to be a complicated process. It's always crucial to shoot RAW files. This allows you to be able to adjust your colors and take full advantage of the dynamic range on the Sony cameras. My post-processing is pretty simple, and my goal is to always try to recreate the feeling I got while being at the scene. I think it's important to make the photo feel just as alive as the scene looked in person.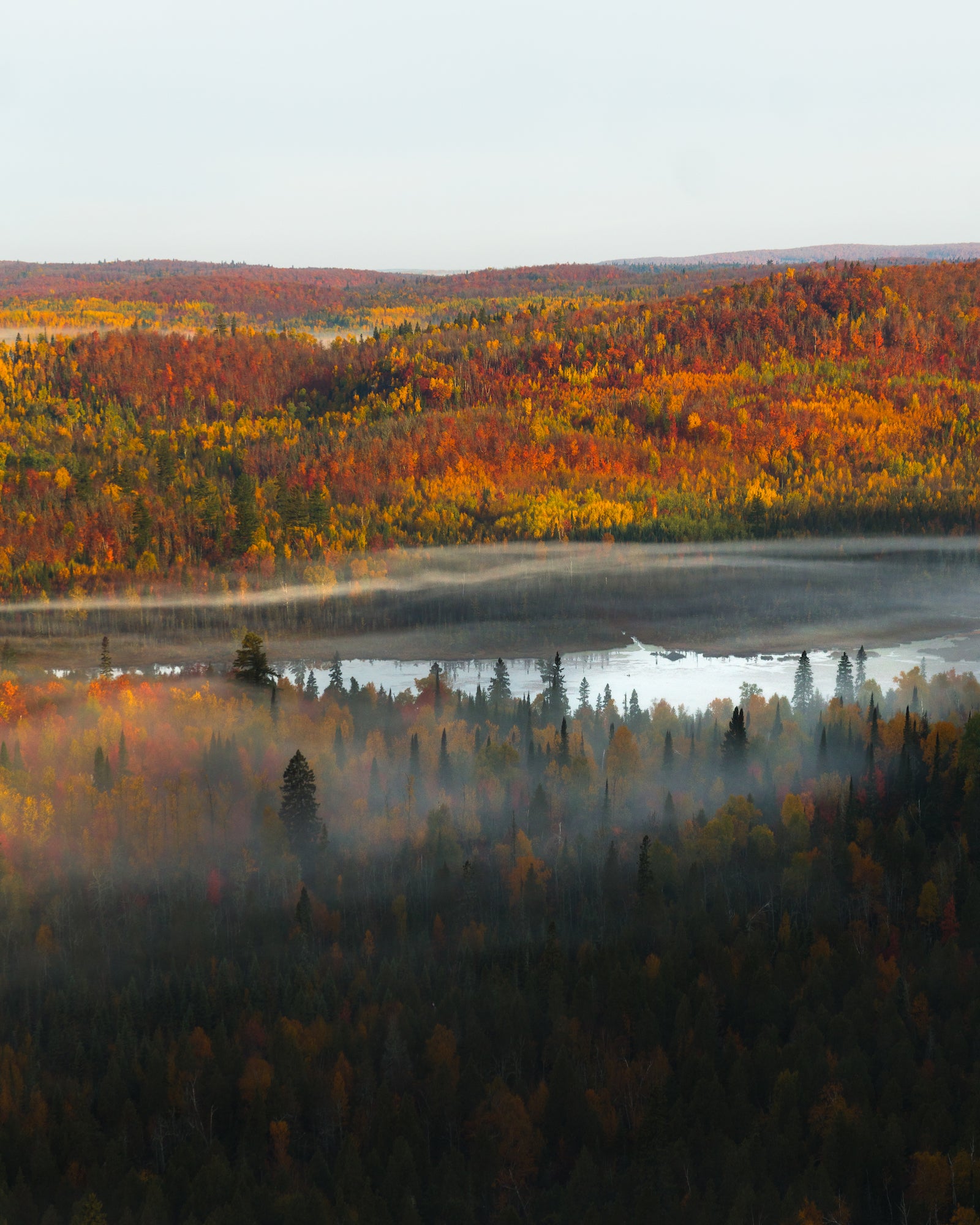 Photo by George Ilstrup. Sony α7R II. Sony 24-70mm f/2.8 G Master. 1/3200-sec., f/2.8, ISO 320
My entire editing process is done in Adobe Lightroom, and I try to keep it pretty basic. I always start with making minor adjustments to my whites, blacks, highlights, and shadows. Next, I'll make mellow adjustments to the tone curve and adjust my colors. I add basic sharpening and adjust my clarity slightly, and that is essentially all I do. I've found that with proper lighting and settings, you really don't need to do a ton in post-production for the style of images that I go for. There's many different styles of editing so it all depends on what look you're going for.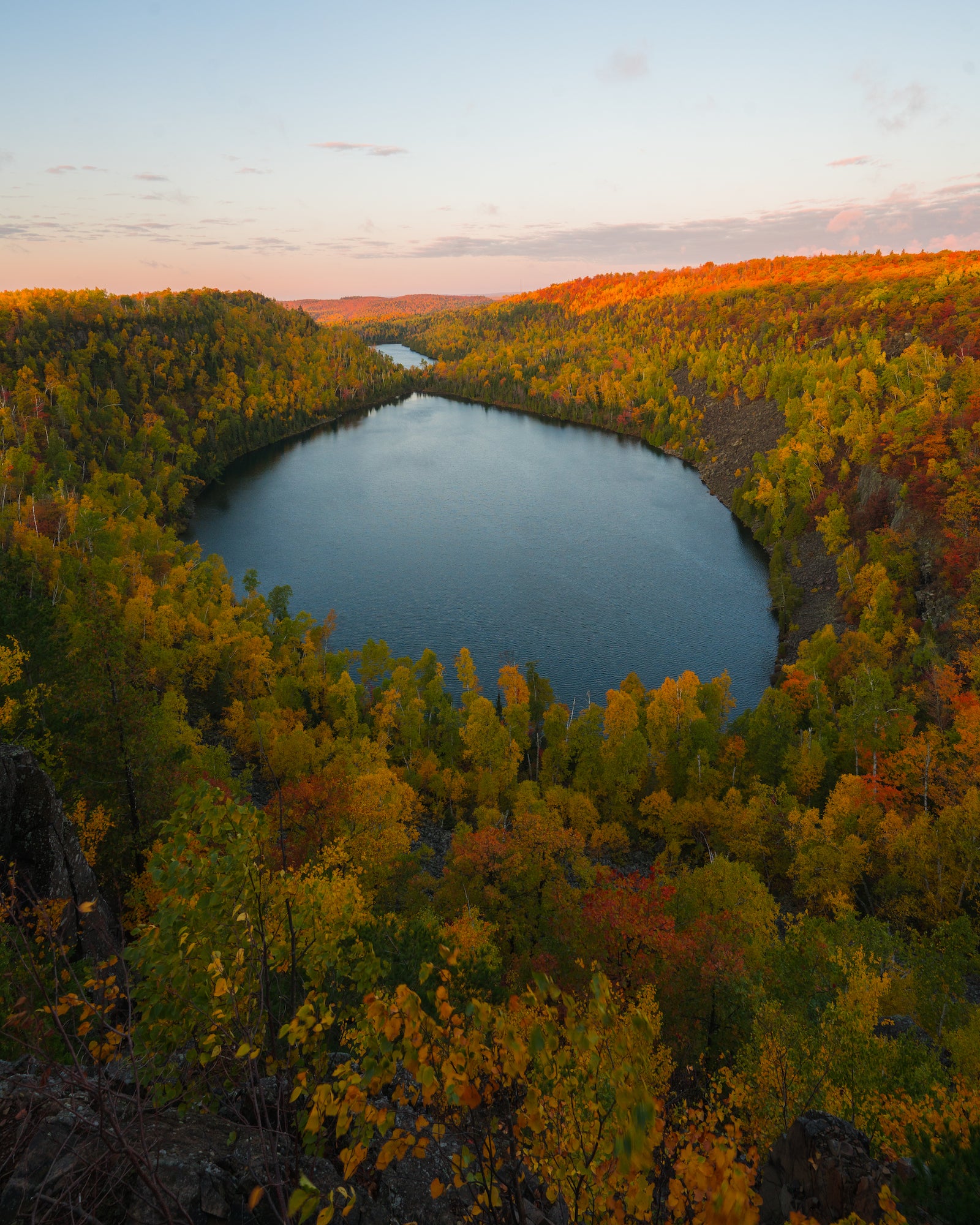 Photo by George Ilstrup. Sony α7R II. Sony 16-35mm f/4. 1/40-sec., f/9, ISO 500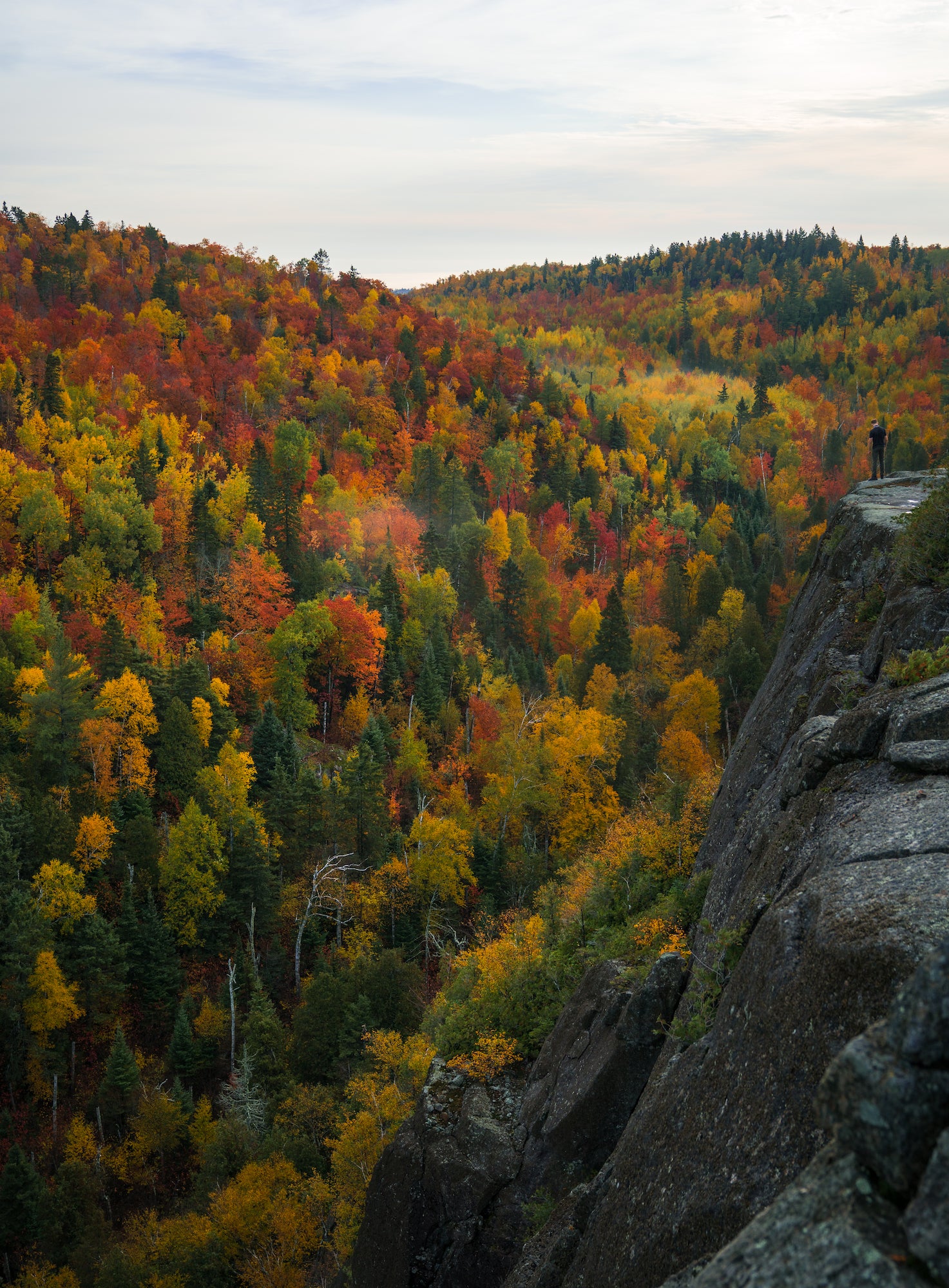 Photo by George Ilstrup. Sony α7R II. Sony 24-70mm f/4. 1/1000-sec., f/4, ISO 250
Why I Love Midwestern Fall And My Favorite Places To Photograph
Fall is easily one of the most beautiful seasons in Minnesota. We are fortunate to get some of the best fall colors in the country. The red, orange, and yellow leaves make an already beautiful landscape come alive. While photographing fall colors, I focus on finding expansive overlooks and shooting them with ideal lighting and peak fall colors. The Superior Hiking Trail is an obvious go to, and has countless overlooks to admire. We have many beautiful state parks, with Tettegouche State Park being my favorite to photograph because of the wide variety of views there. There are also multiple fire towers in the area which I take full advantage of to get wide open views. I also love capturing fall colors along the shoreline of Lake Superior, and sometimes from inside the lake with an underwater camera housing. One of my favorite images from this fall is a photo of a breaking Lake Superior wave with fall colors in the background, which you can see below.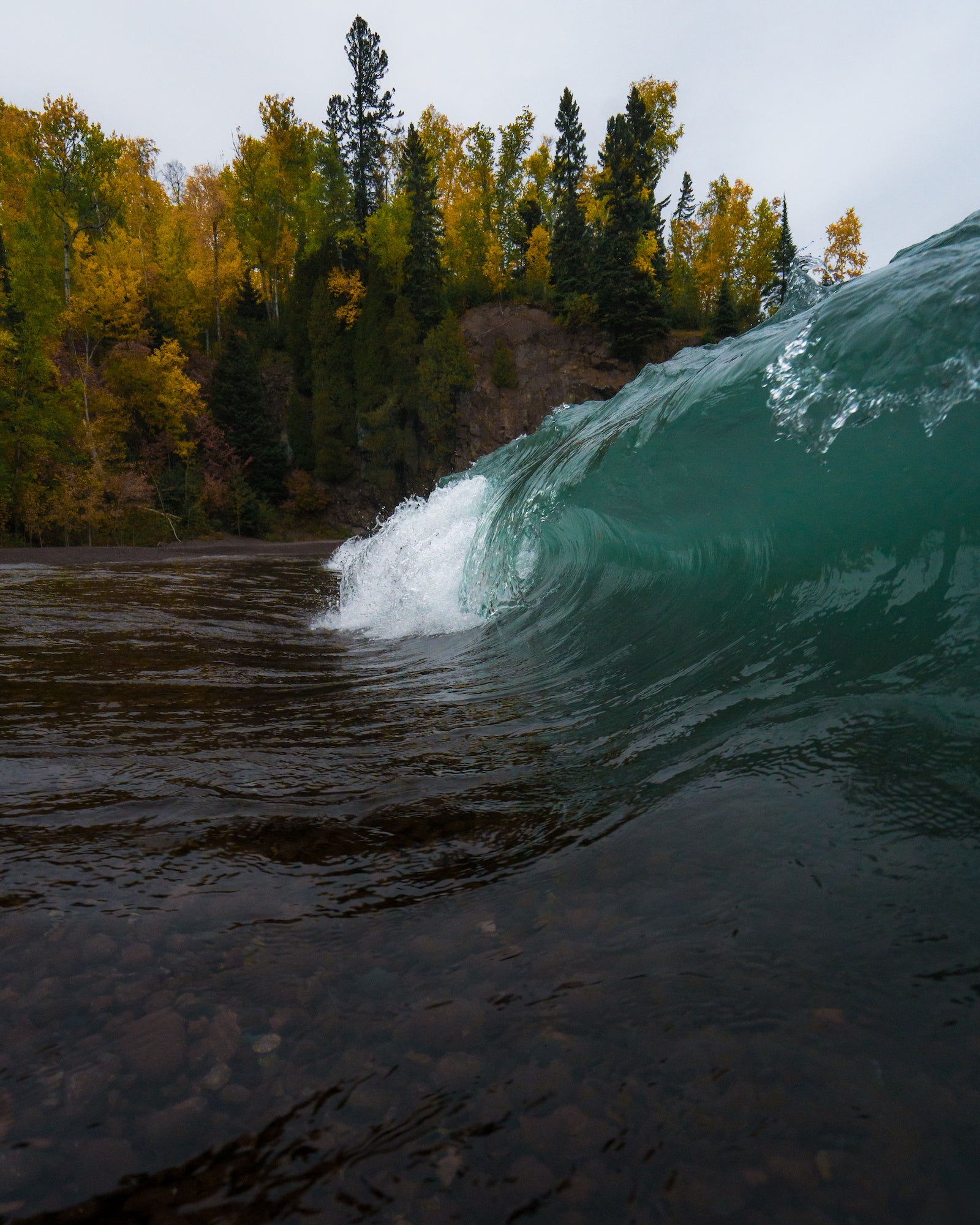 Photo by George Ilstrup. Sony α7R II. Sony 16-35mm f/4. 1/800-sec., f/5.6, ISO 1600
Lake Superior provides an interesting element, with the vibrant blue water and jagged cliffs. Lake Superior creates some impressive waves, and there are often opportunities to photograph the waves with fall colors. Various locations peak in fall color at slightly different times due to elevation, location, and type of trees in the area. I try to time my hikes so that I catch locations at their peak color. One thing that has helped me greatly with location scouting, is writing down photo ideas whenever they come to me. I try to keep an organized list of places to photograph, so I can stay focused and get the shots I want. Location scouting is important, but equally important is getting out during the best lighting. Sunrise and sunset lighting enhances the fall colors, and makes them come even more alive. It's always important to get out before sunrises and sunsets, and stay for a while after. The lighting changes dramatically in the time before and after sunrises and sunsets. I try to get out for as many of these as possible during peak color.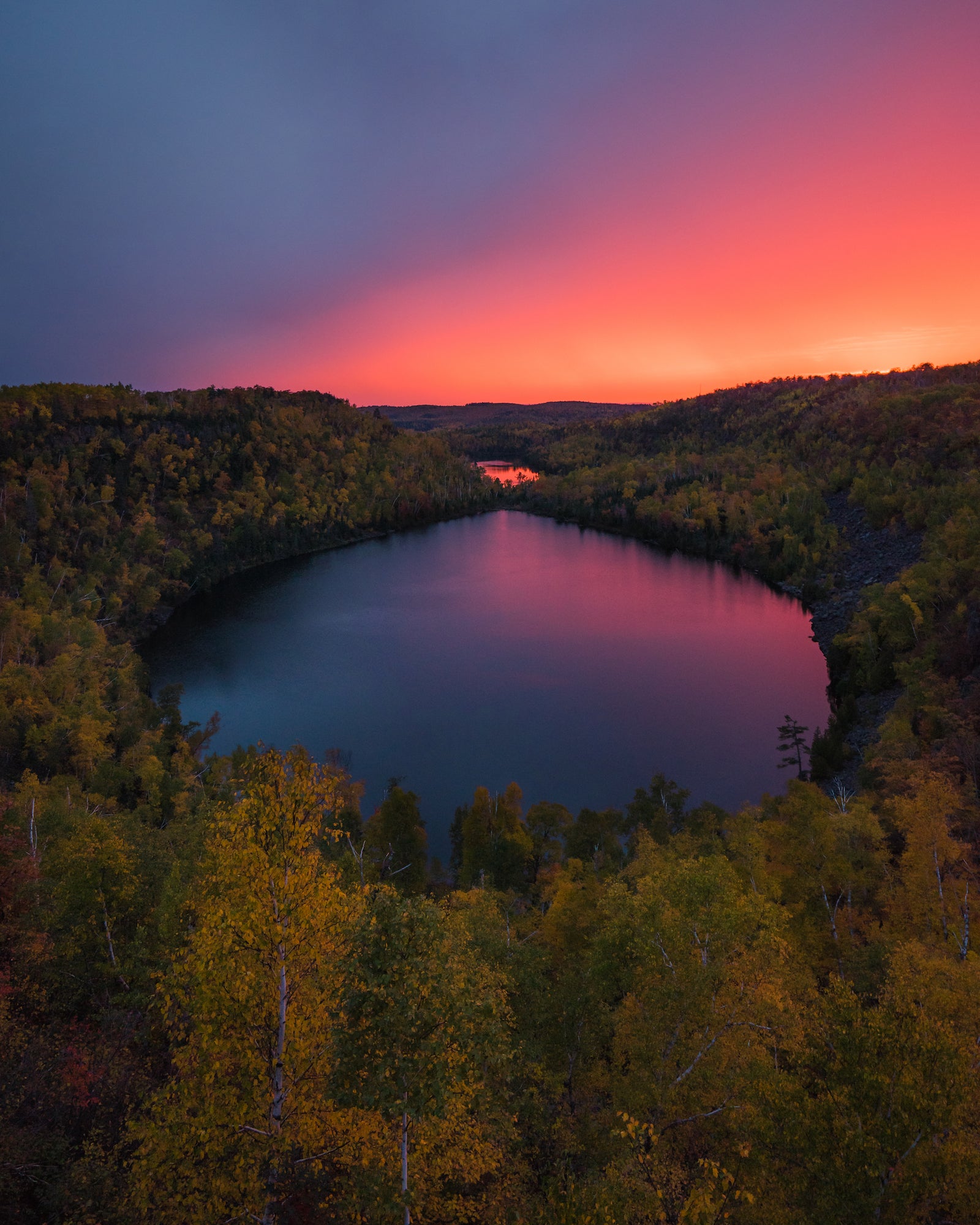 Photo by George Ilstrup. Sony α7R II. Sony 16-35mm f/4. 1/60-sec., f/4, ISO 800