In October of 2017, a group of photographers in the Alpha Collective journeyed to the coast of Maine to explore the legendary fall colors of New England. Despite challenging weather and conditions, the group came back with stunning images that aren't the usual fiery technicolor showcase of red, orange and yellow.
For one of the photographers on that trip, Lisa Bao (@lisabao), this wasn't just a nice chance to see fall in the northeast, because for Bao, fall color isn't just something "nice". It's something she pursues. "It's my favorite season," she says simply. "I think there's something about it that's magical, in the sense that you have to chase it down. It's timing meets location, meets opportunity. You have to work pretty hard for it and that just makes it feel much more special. I really enjoy that chase. I live in San Francisco, so I can't just walk outside my door and capture or see beautiful fall color. I have to pursue it."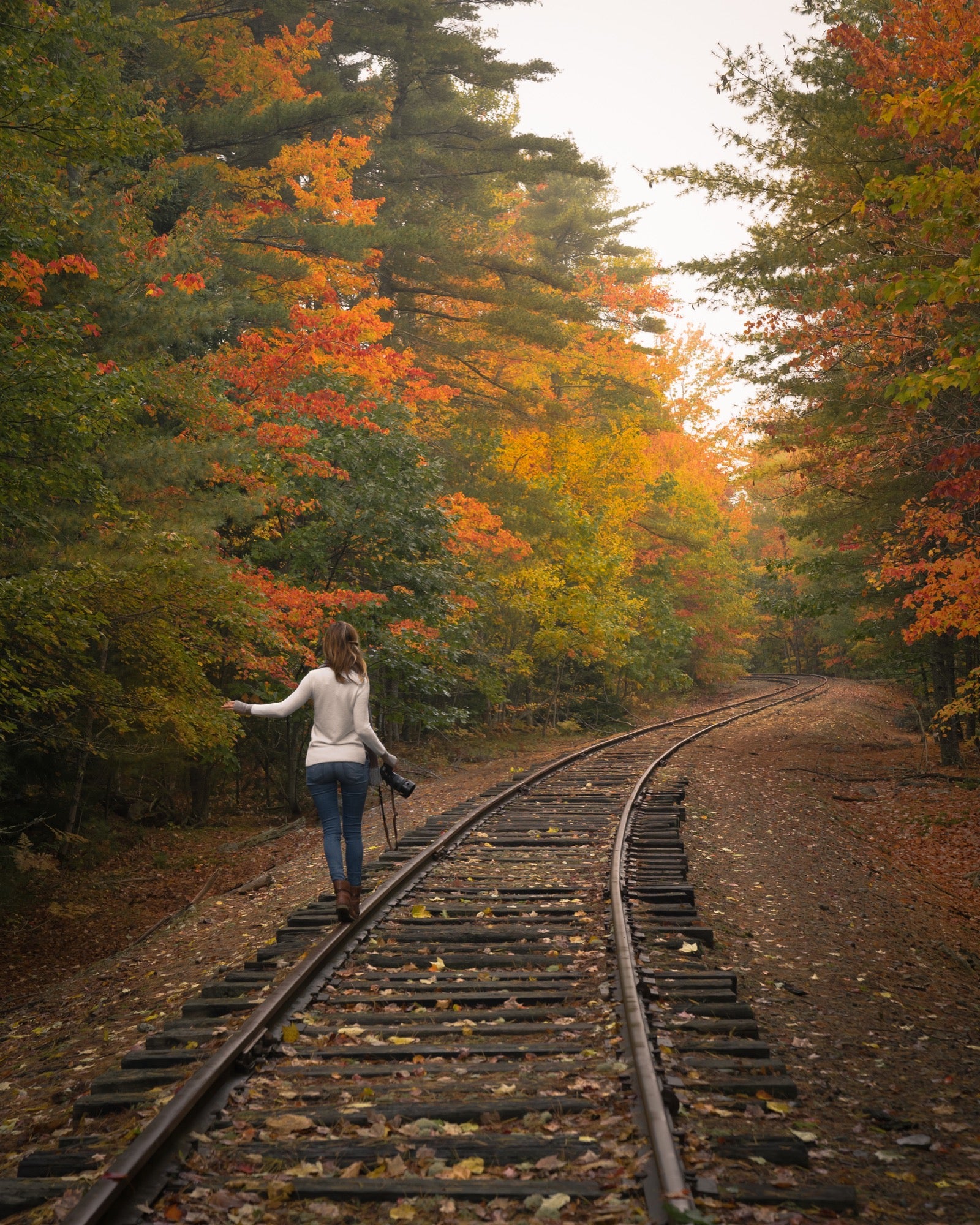 Sony α7 II. Sony 24-70mm f/2.8 G Master lens. 1/250-sec., f/5.6, ISO 320
Talking with Bao you get a sense that she has a meticulous nature. She's quick to laugh, but talking about how she stalks the hues of autumn, it's all business, and she draws upon a lot of resources. "I have to plan in advance. I check the weather systems and check how was winter the previous year. I make plans months in advance to figure out where I want to be and when. And the chase, and the work to be in the right place at the right time, makes it feel so much more worth it when everything comes together."
Some photographers are trophy hunters. Swooping in and getting the shot and quickly moving on to the get the next one. There's nothing wrong with efficiently, but sometimes one has to wonder if they aren't missing something. Bao is different. When she's in those moments and places where it all comes together, she doesn't just shoot and run. Her photography seems almost secondary to the experience itself. "For me, it's so much more about appreciation and the fact that I feel so lucky to have been in this fleeting moment. Even after the research and getting to the place and having it all come together, fall colors only last just so long. You see them, but a week or two later, they're gone. That's what makes it feel so special to me. I feel like I've experienced something that many other people maybe haven't seen, and I had to work a little bit harder to get that experience."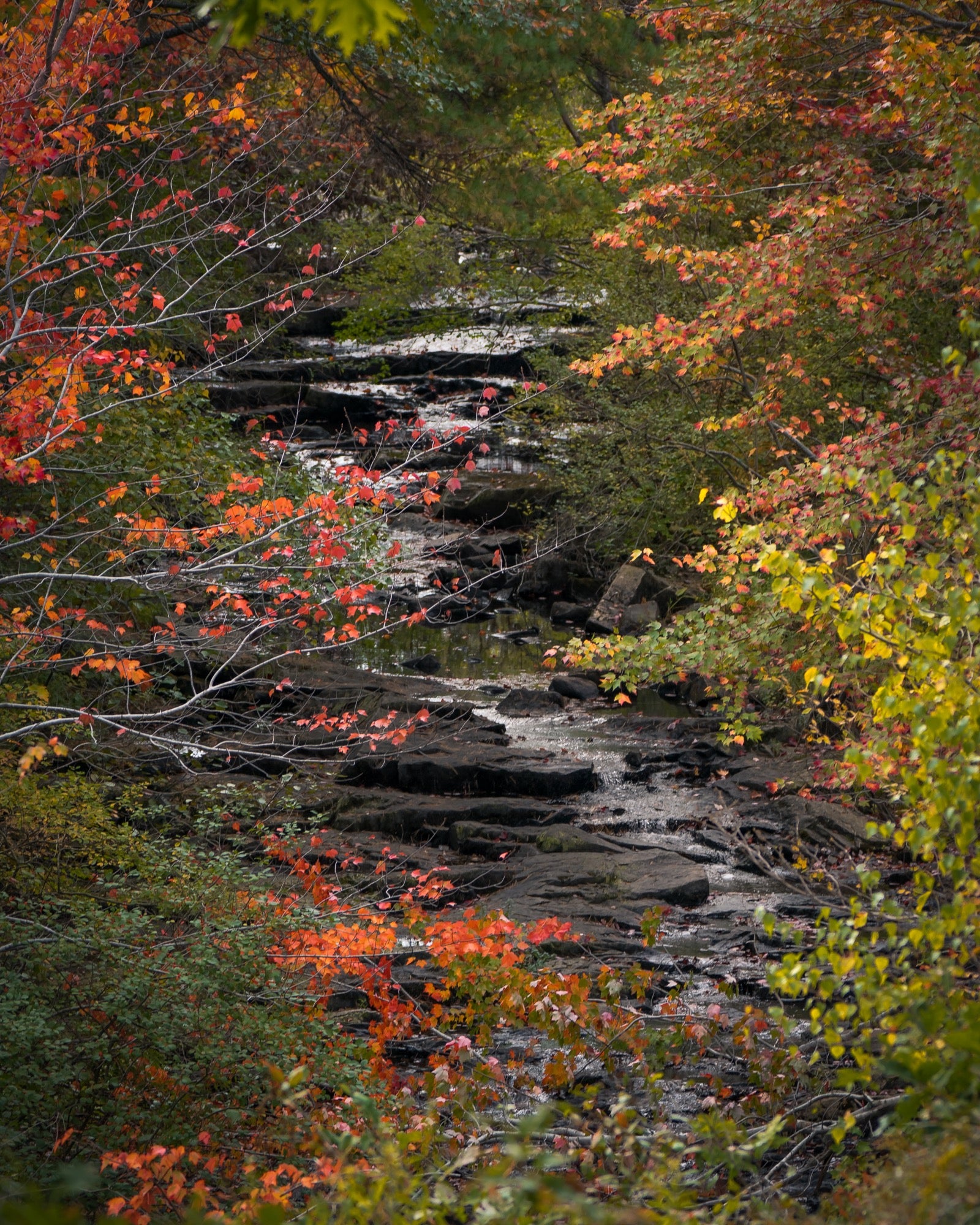 Sony α7 II. Sony 100-400mm f/4.5-5.6 G Master lens. 1/320-sec., f/5.6, ISO 250
To capture her fall-color experiences, Bao started with a phone then a DSLR. She used that camera and honed her skills for a couple years before switching to a full-frame Sony. "I decided to move over from shooting photos on my phone, or a point-and-shoot camera, and invest in an actual camera that could take the quality of photos that I've always admired from other people." She continues, "A lot of my photos are focused primarily on my travels. Part of why I moved from the DSLR to a full-frame Sony was because it's just such a lightweight system for me. I'm a pretty small girl and for me, convenience was a major factor. It's something that I can carry with me anywhere. I can throw it into my purse or my bag. I do a lot of hiking and backpacking and camping, and with my Sony, I don't have to worry about extra weight and I get insanely good-quality photos."
Bao's Sony α7 II camera and lenses were put to the test in Maine. "I've obviously been a lover of fall color for quite some time, but mostly in the West, where the yellow aspens dominate the landscape. I haven't spent too much time on the East Coast as a photographer. For me to be able to see some of these deep reds, and oranges, and the combination of this transition across the color spectrum, was just incredible."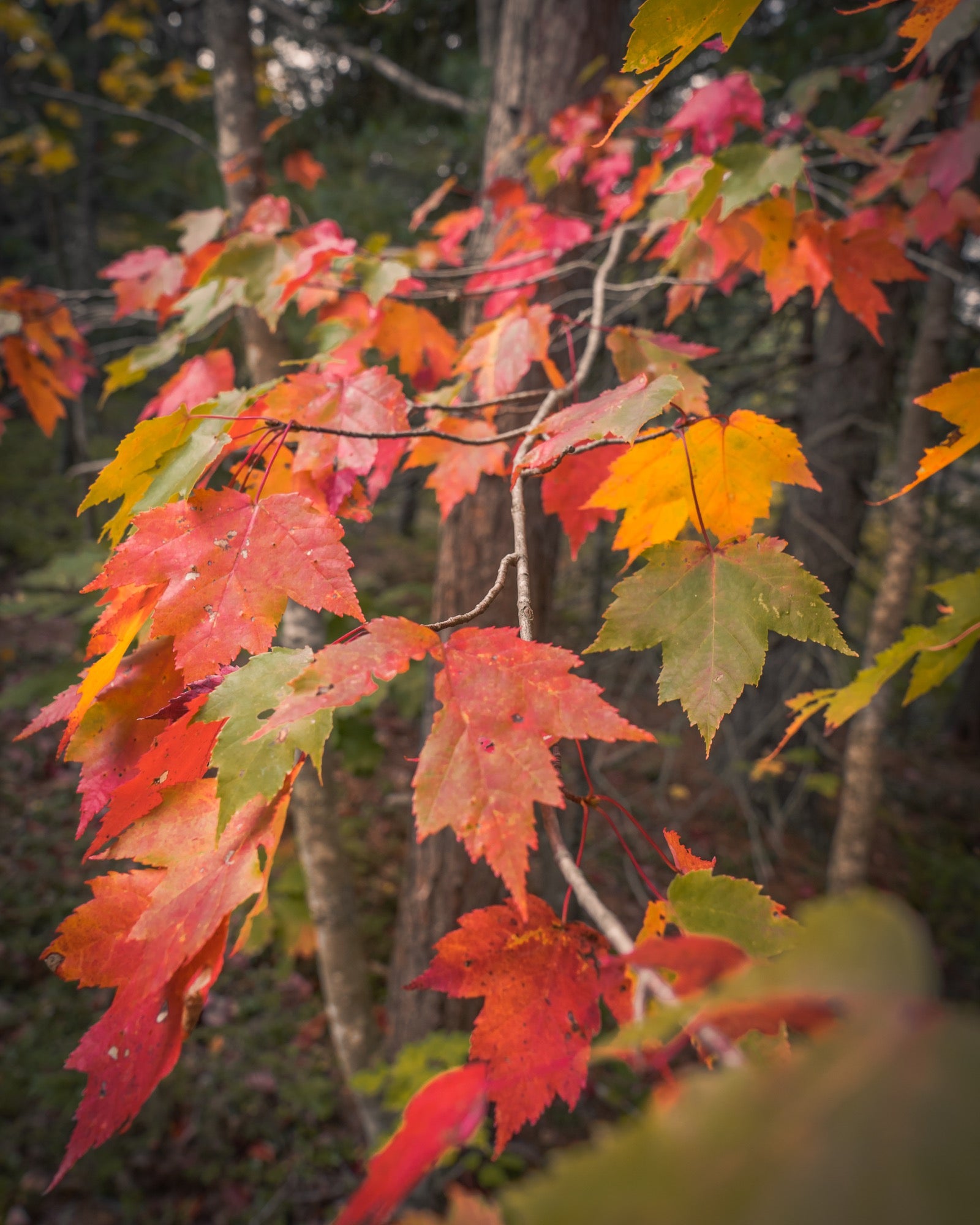 Sony α7 II. Sony 24-70mm f/2.8 G Master lens. 1/60-sec., f/7.1, ISO 250
She explains her photographic approach in and around Acadia, "As a landscape photographer, my go-to lenses are pretty wide. I have used the 16-35mm a lot and I recently started using a 24-70mm, which just gives me a little bit more versatility. I definitely try to stay pretty wide when I can because I like to be able to capture the whole scene. In Maine, I was challenging myself to get a little more creative with telephoto lenses. The 70-200mm and 100-400mm were super cool to use for a little bit more of a closer look. They gave me different framing than I normally try to get with a big landscape."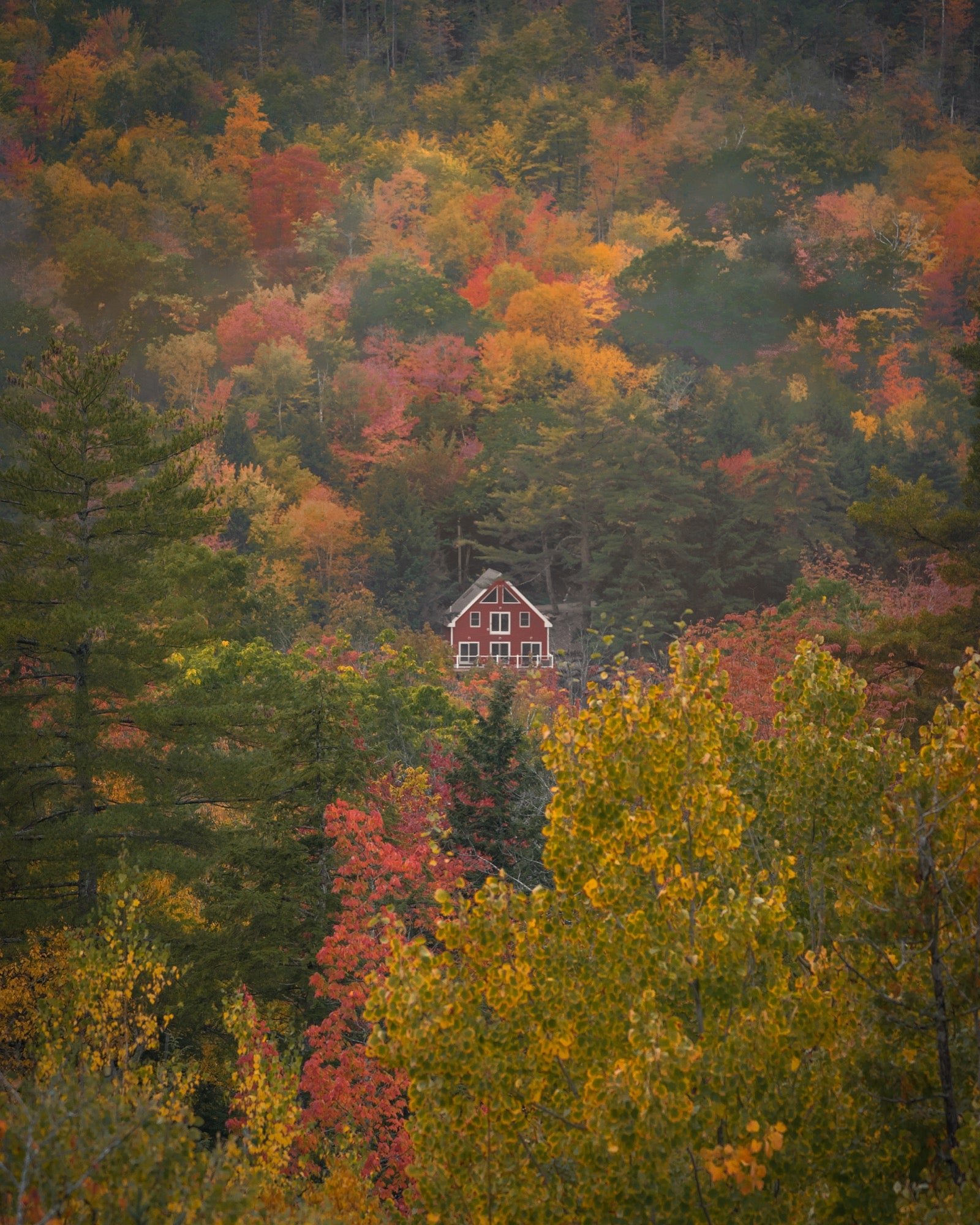 Sony α7 II. Sony 100-400mm f/4.5-5.6 G Master lens. 1/1000-sec., f/5.6, ISO 500
As she was departing from the Acadia area, Bao was already plotting her next foray into the fleeting hues of autumn, 2017. "I'm heading to the enchantments right now to chase the remaining fall larches before winter sets in!" Because that's what you do when you're in pursuit of fall color.
Lisa Bao is part of the Alpha Collective. You can follow her on Instagram @lisabao