In Havana, it seems, no single human activity can be separated from another. The city's narrow streets, lined on either side by a solid wall of buildings, light up like slot canyons in the midday sun; as we walk along, we dodge vintage cars and pedicabs to photograph the fissures and textures formed by time and neglect. On one side of the street, pig heads propped up on an open-air butcher's stand sniff the street's exhaust fumes. On the other, a worker sinks all his weight into a deafening jackhammer that fills the air with clouds of dust. An old woman ambles by with half a huge mamey, the national fruit of Cuba, balanced on her open hand like a waiter's tray. Its orangey red flesh is vivid in the hard light.
A man smoking a cigar gestures for our attention. He nods at someone fishing for food in a nearby dumpster, raising his hands to hold an imaginary camera. He seems to know that photographers have a fondness for desperate scenes in hardscrabble places like Cuba. Indeed, Havana suffers from a level of decrepitude—brought on by the half-century of deprivation caused by America's embargo (el Bloqueo) and a dictatorial regime that has squandered limited resources—that invites "poverty porn" photography. But our group of 16 photographers, visiting Cuba on a trip organized by the Master of Professional Studies in Digital Photography program at New York's School of Visual Arts, is determined to find and photograph the inner beauty of the country's people and culture.
When we arrived in Centro Habana, we scattered to check in to our individual casas, private apartments that offer bed and breakfast, all a few blocks from one another. Then we regrouped and readied our gear for an afternoon of street shooting. Sony provided seven of its cutting-edge cameras and a selection of lenses for us to use along with our own equipment, dispatching Sony Artisan of Imagery Tony Gale to help us master them.
Our trip's leaders were both faculty members in SVA's MPS Digital program, and both fluent in Spanish. New York-based Jaime Permuth, who hosts the department's i3 lecture series and hails from Guatemala, knows the Latin world inside-out. Chicago-based Alex Garcia, a professional shooter who teaches editorial photography, has extended family in Cuba. (His vivacious young cousin Orietta Fernandez served as our "fixer" on many days.) Handling logistics and overseeing the Sony loaners was Marko Kovacevic, MPS Digital's studio manager. We couldn't have asked for better guidance as we navigated our way through the uncharted waters of this newly accessible island nation.
Cuba is in a state of transition. American tourists and photographers are coming to the country in increasing numbers and telling the evolving story of people and culture is difficult. Jaime perfectly expressed the difficulty of shooting Cuba. "The single greatest challenge is avoiding the lure of its seductive surfaces," he said. "One could easily stay occupied photographing the vintage cars, the pastel-colored buildings, and the beautiful faces of Cuban people. But Alex and I encourage photographers to look deeper." Look deeper at Cuba and you begin to see, and capture, a complex and vital culture with rich history and traditions that are finally coming to light.
In a trip that took our group throughout the city and out into the countryside, perhaps our most memorable shooting venue, prearranged by our fearless leaders, was a boxing gym in Old Havana. Though modest in its space and paraphernalia, the Gimnasio de Boxeo Trejo is a top training venue for some of Cuba's most promising athletes in one of the country's most popular sports. (Photographer Michael Kaminski, who along with Travis Keyes was one of our group's several pros, brought the gym a large amount of donated boxing and athletic gear.) In this busy gimnasio, we saw a microcosm of Cuba.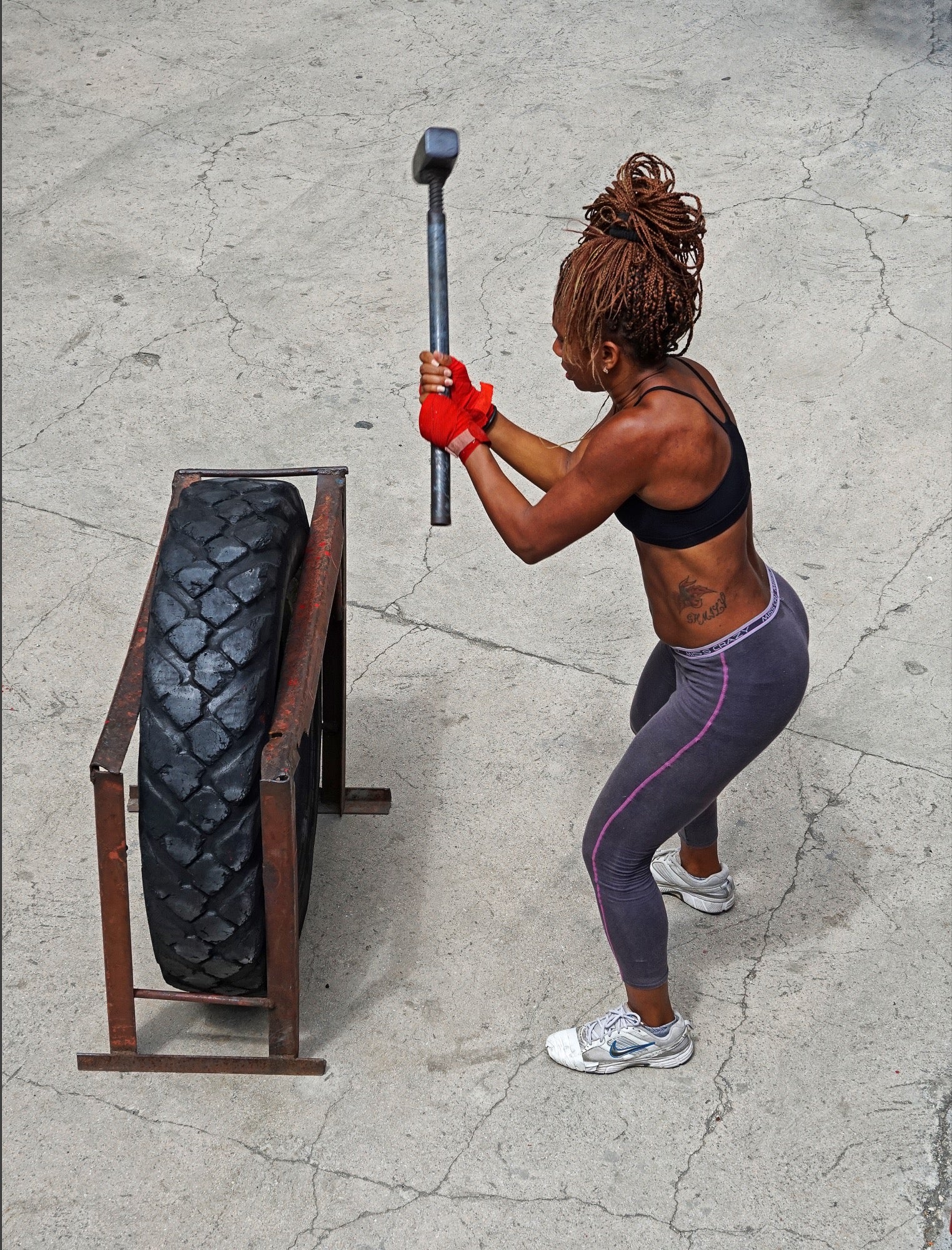 Sony α6300. Sony 16-70mm f/4 lens at 44mm (66mm equivalent). 1/800-sec., f/8, ISO 500.
When we arrived, more than a dozen boxers were starting their morning routine in the gym's open-air compound. Despite Cuba's ban on female competitive boxing, a couple of them were women, their long hair in tight, swirling braids. Some boxers were built like tanks, apparently weight-training along with their fighting regimen; others were sleeker, though no less skilled at the sport. As their trainer called out commands, they spun in a big circle while punching and kicking the air; partnered off to work on swings and jabs; took turns pounding an old tire with a sledgehammer; or headed off to lift weights in the compound's back room. In the middle of it all was a single elevated ring.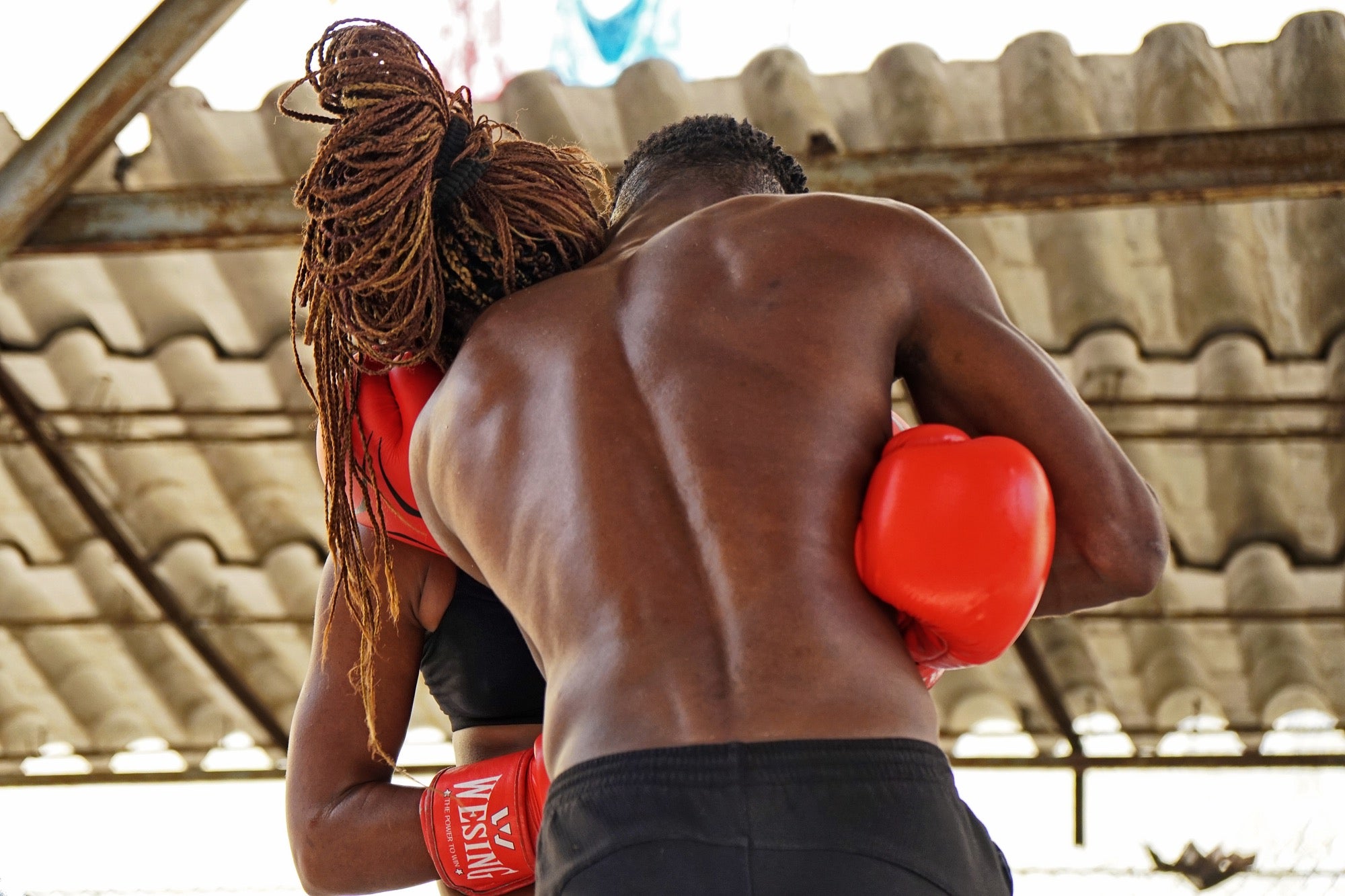 Sony α6300. Sony 16-70mm f/4 lens at 70mm (105mm equivalent). 1/800-sec., f/4, ISO 500.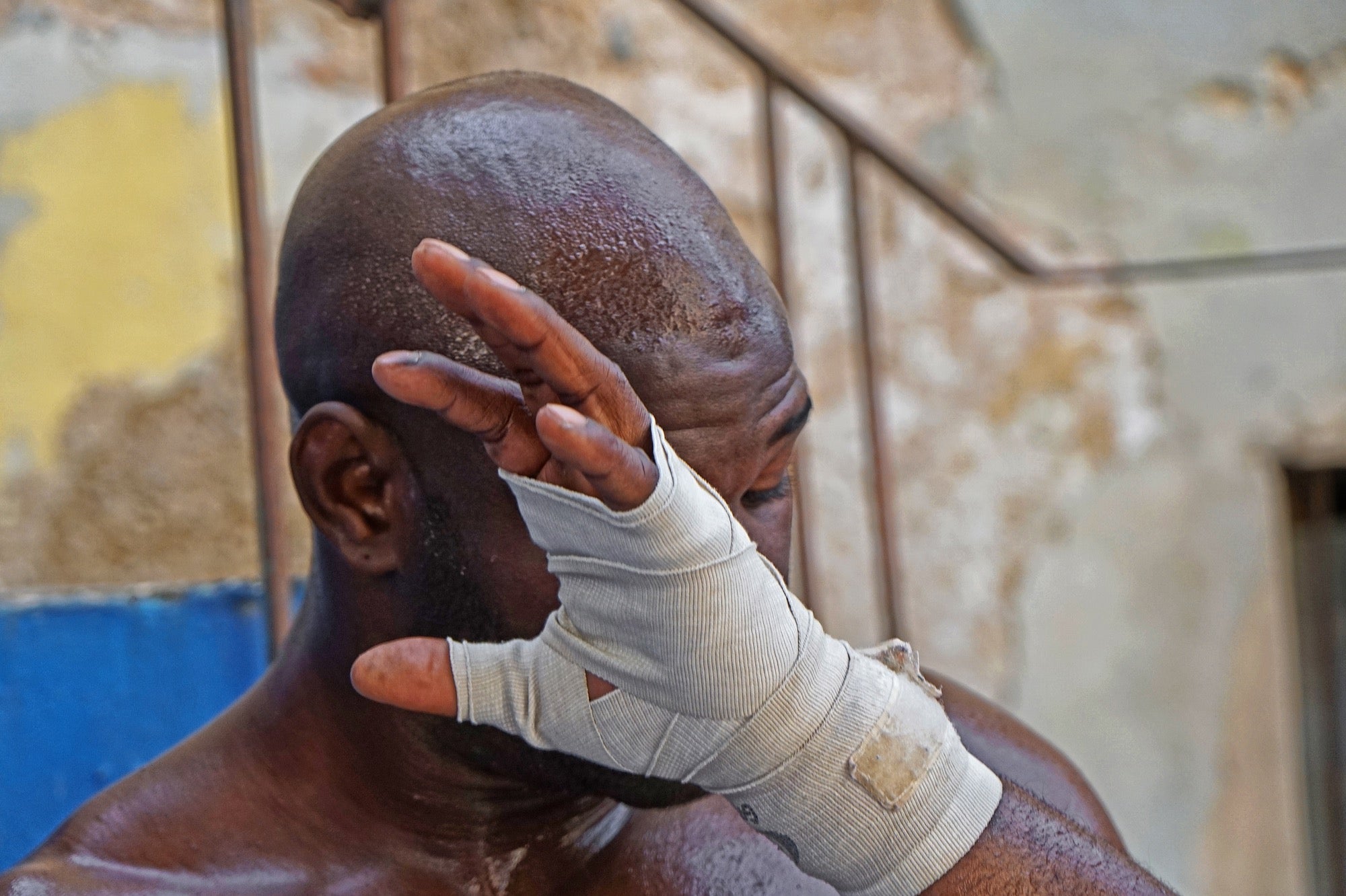 Sony α6300. Sony 16-70mm f/4 lens at 70mm (105mm equivalent). 1/1000-sec., f/4.5, ISO 640.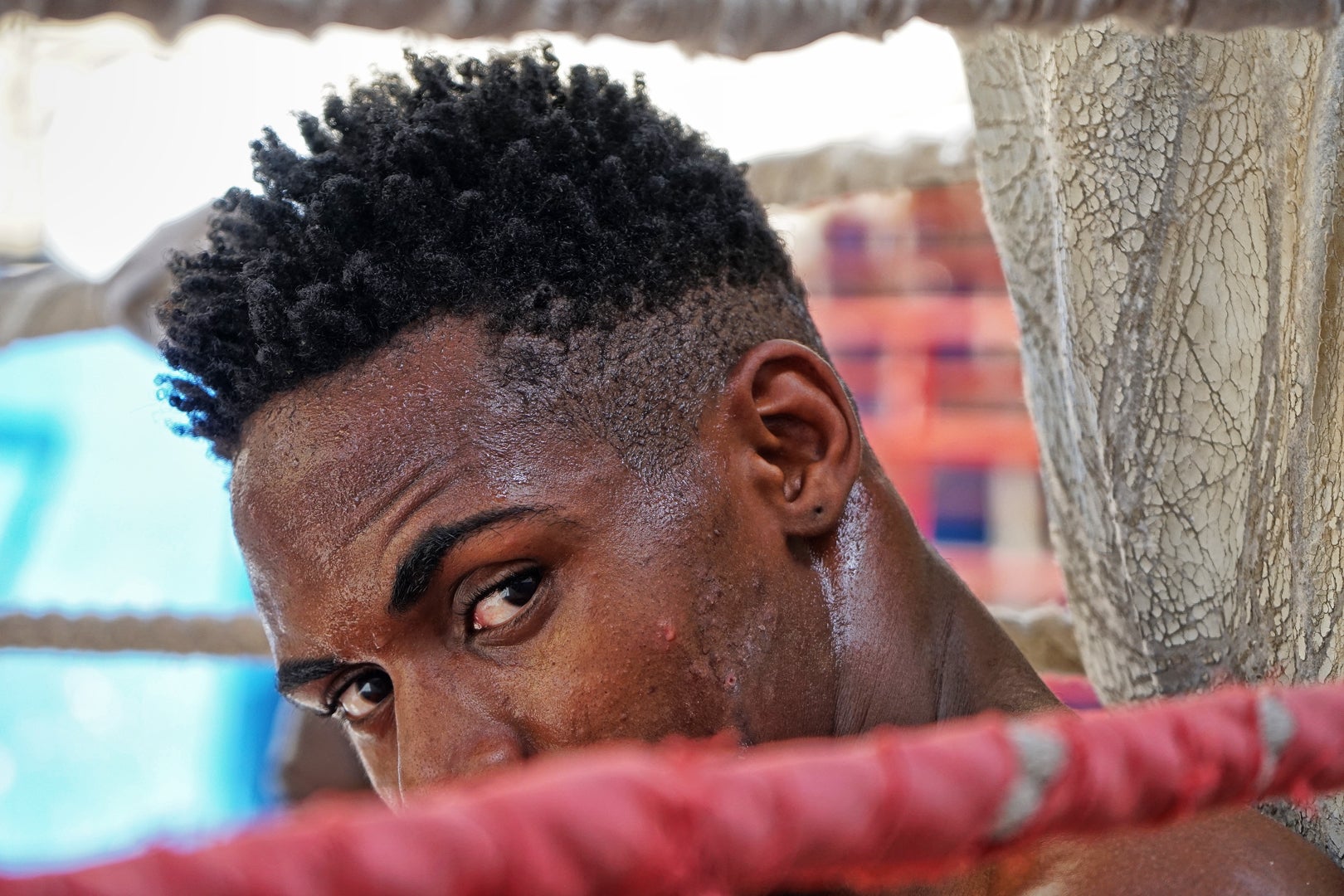 Sony α6300. Sony 16-70mm f/4 lens at 70mm (105mm equivalent). 1/800-sec., f/4, ISO 500.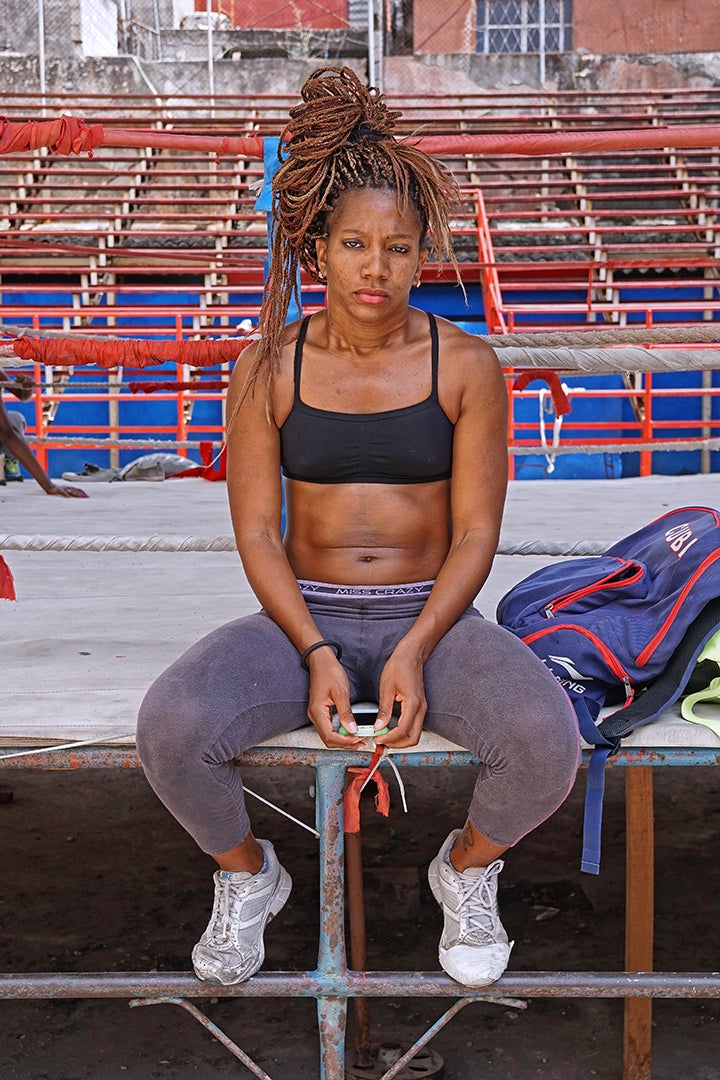 Sony α6300. Sony 16-70mm f/4 lens at 40mm (60mm equivalent). 1/400-sec., f/6.3, ISO 500.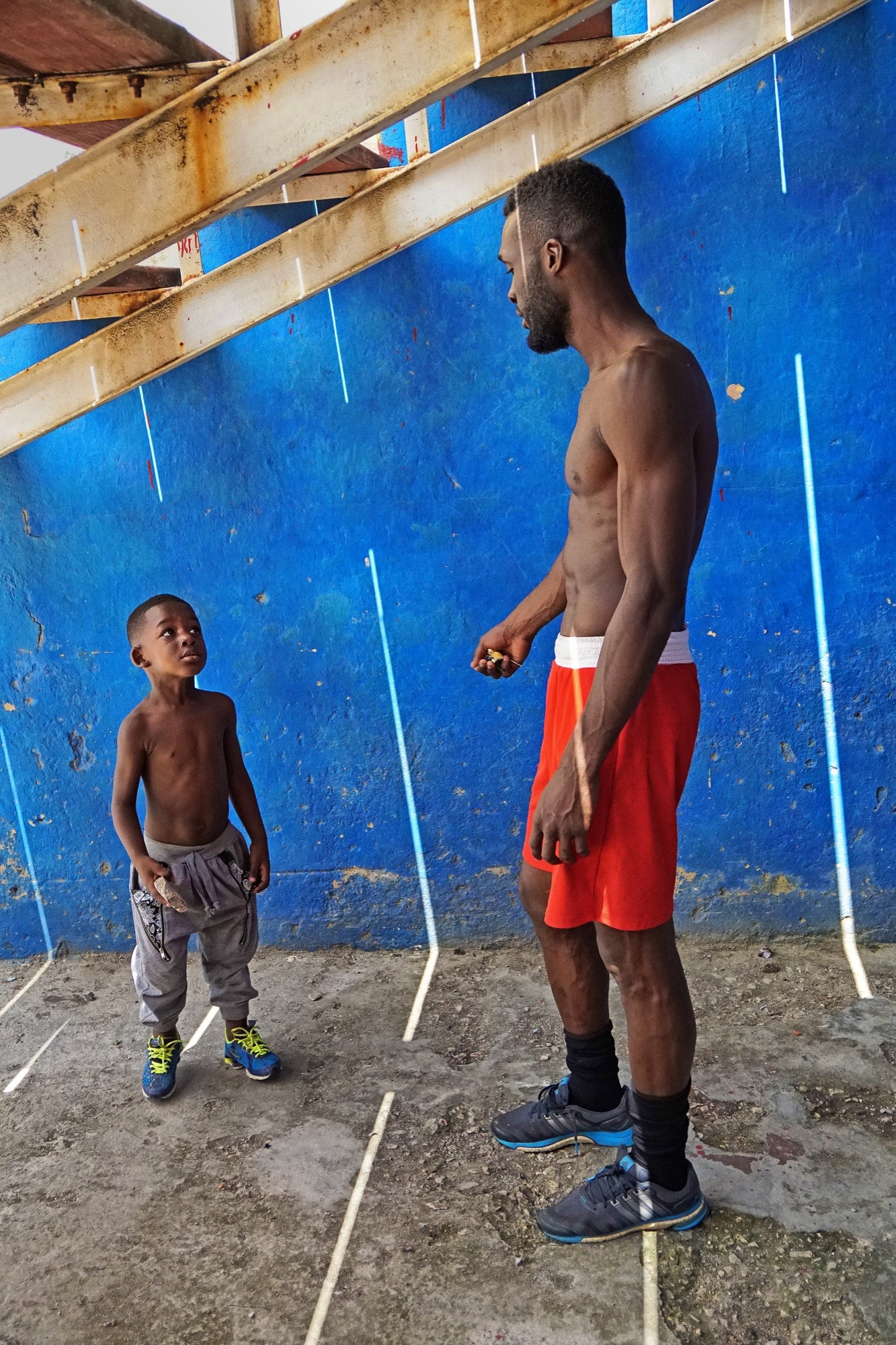 Sony α6300. Sony 16-70mm f/4 lens at 25mm (37mm equivalent). 1/1600-sec., f/4, ISO 1600.
The boxers took turns in the ring, and while I admired the egalitarianism of the women fighting men, I worried about the full body blows they seemed to be taking. The delightful young son of one boxer clung to the ropes as he was mobbed by us paparazzi. Egged on, he donned adult-sized gloves and imitated his father's moves.
Beyond the gimnasio, our group's quest to look deeper than the visual stereotypes that have dominated American media decades brought us into contact with other facets of the island. It's a place where a visual exploration and an open-minded approach that's not fenced in by the photos one has seen in the past, can reveal the culture and traditions.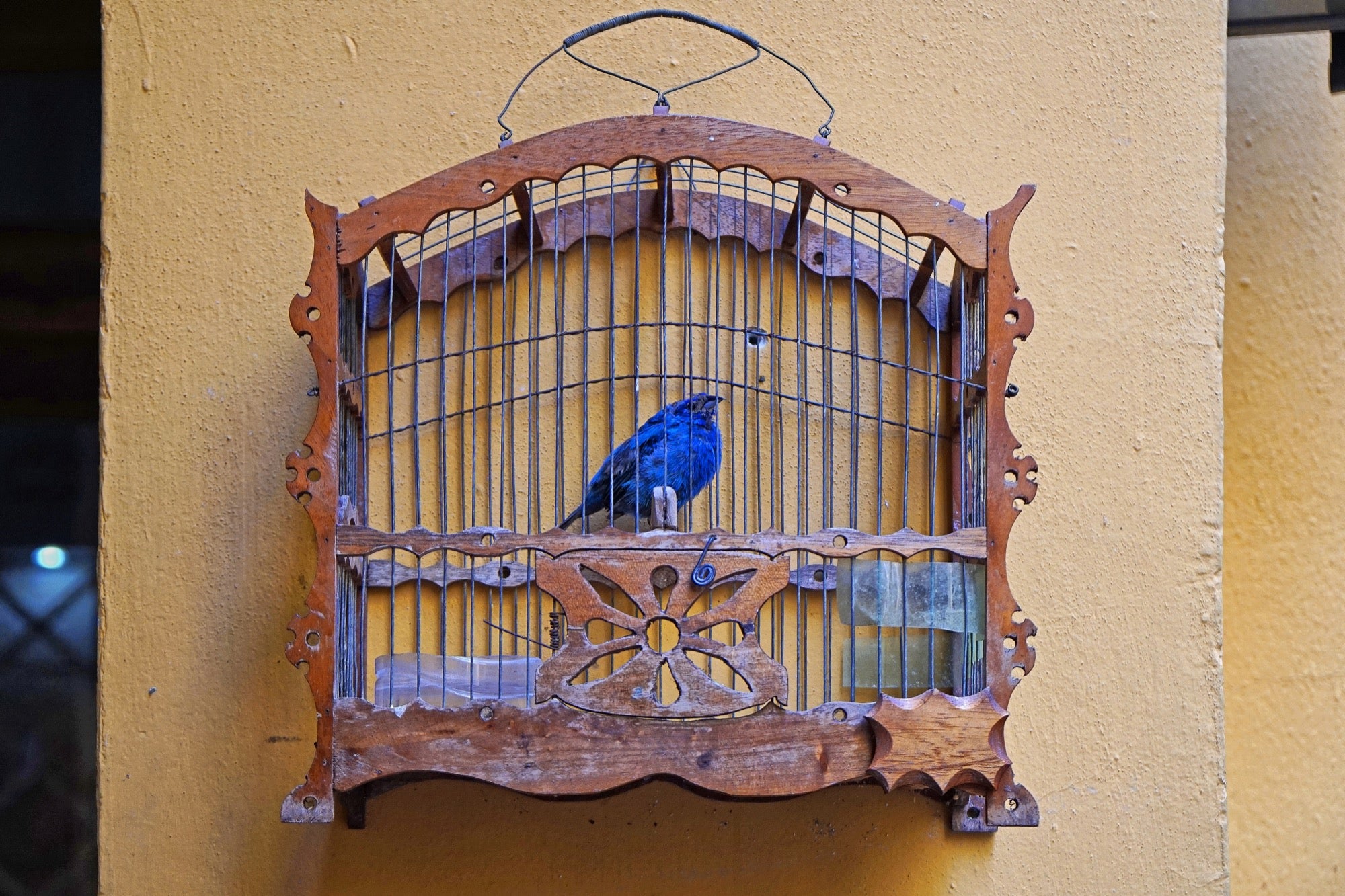 Sony α6300. Sony 16-70mm f/4 lens at 48mm (72mm equivalent). 1/200-sec., f/4, ISO 640.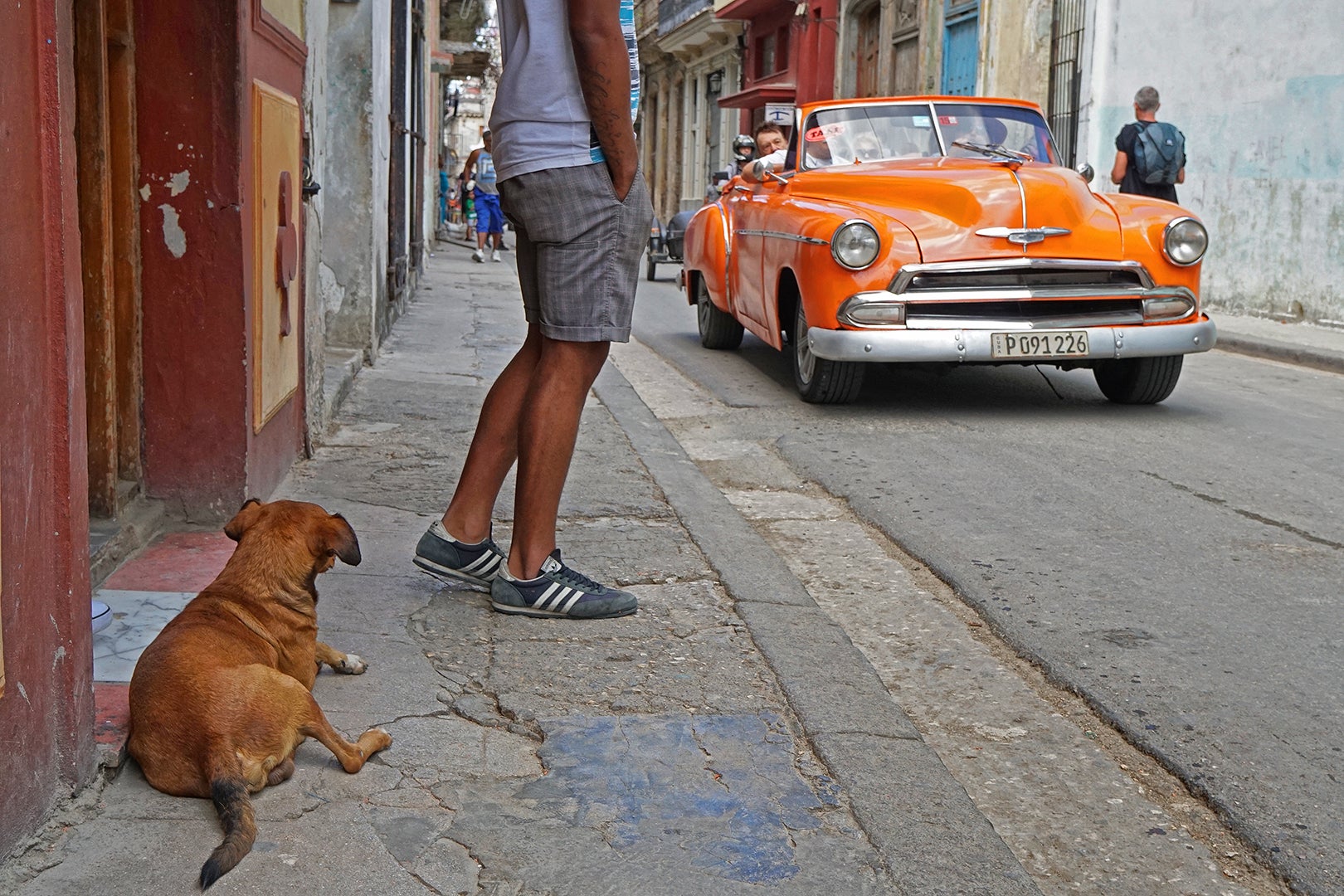 Sony α6300. Sony 16-70mm f/4 lens at 29mm (43mm equivalent). 1/500-sec., f/7.1, ISO 640.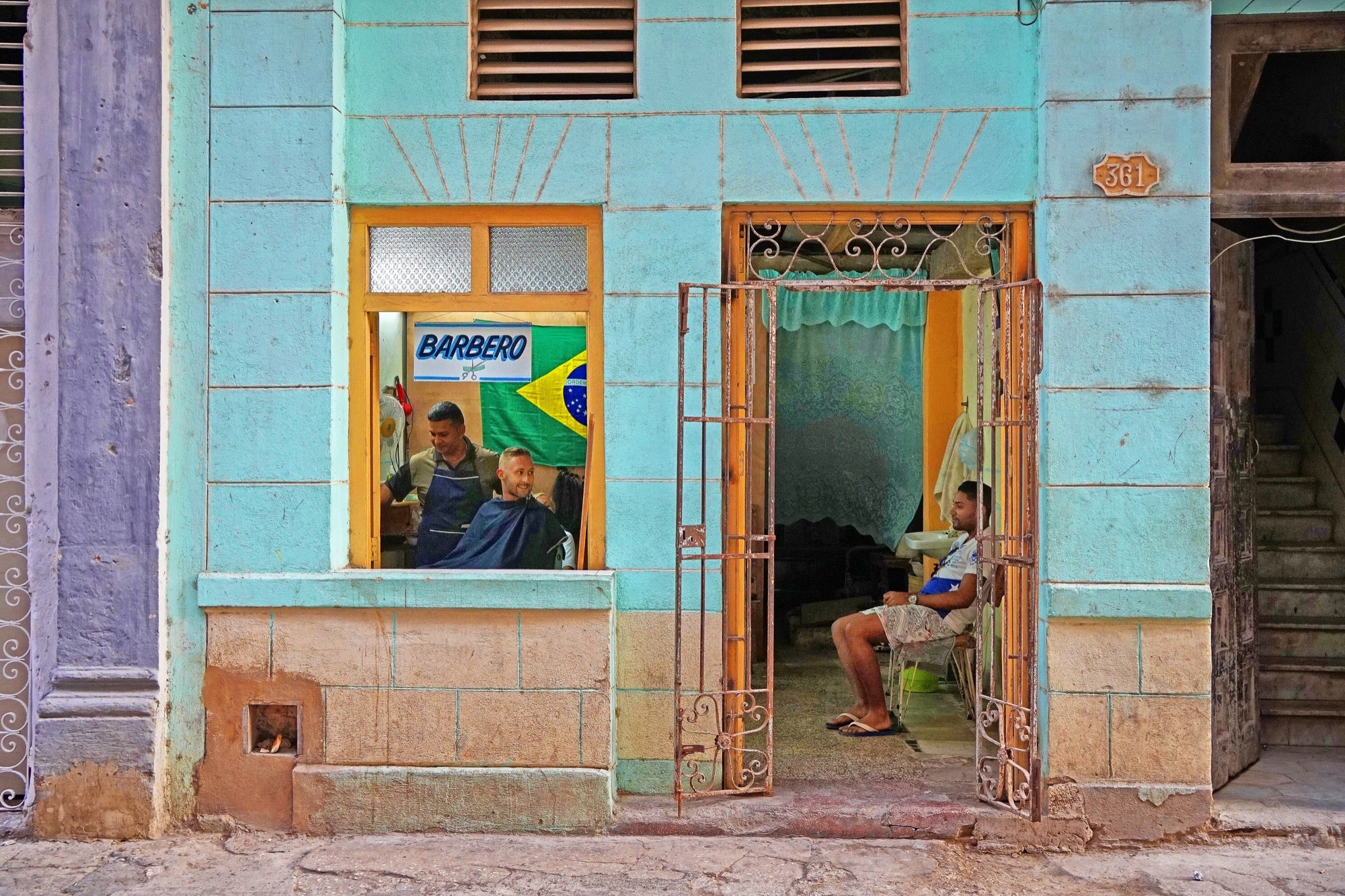 Sony α6300. Sony 16-70mm f/4 lens at 27mm (40mm equivalent). 1/200-sec., f/4.5, ISO 640.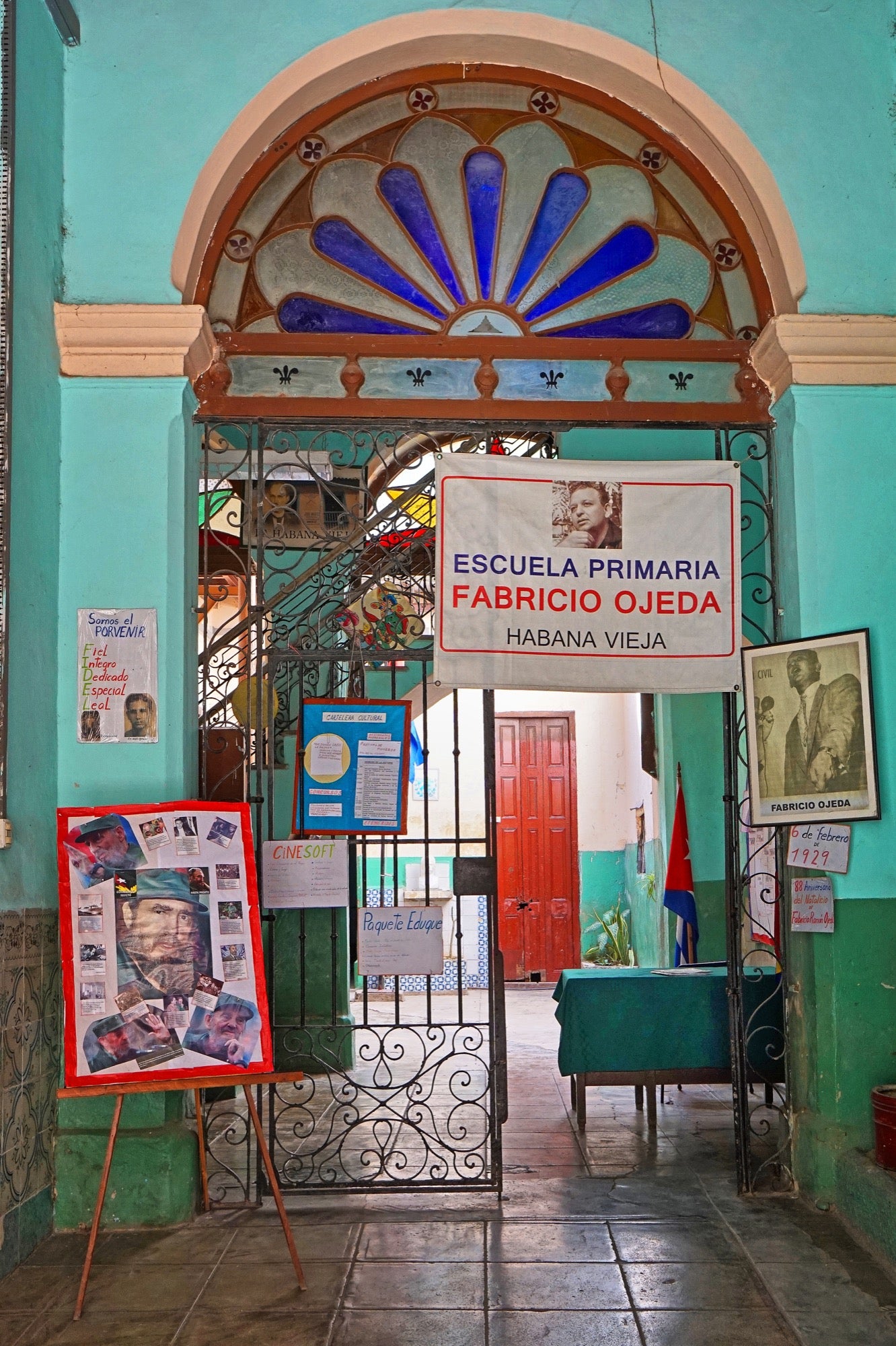 Sony α6300. Sony 16-70mm f/4 lens at 23mm (34mm equivalent). 1/100-sec., f/7.1, ISO 640.
Look for more photos from the SVA expedition to Cuba in the coming weeks on AlphaUniverse.com