When the coronavirus hit the United States, stay-at-home orders were put in place all over the country. The dense population of Los Angeles meant the city pretty much had to have a full shutdown to keep everyone at home. During all of this, Sony photographer Robiee Ziegler (@robiee.zee) decided to start documenting people at their homes while social distancing – something that's grown into the Making Waves Project, a community-driven project that's connecting people all over Los Angeles.
See how Sony Alpha photographer Robiee Ziegler is keeping people in Los Angeles connected during the pandemic, one wave at a time.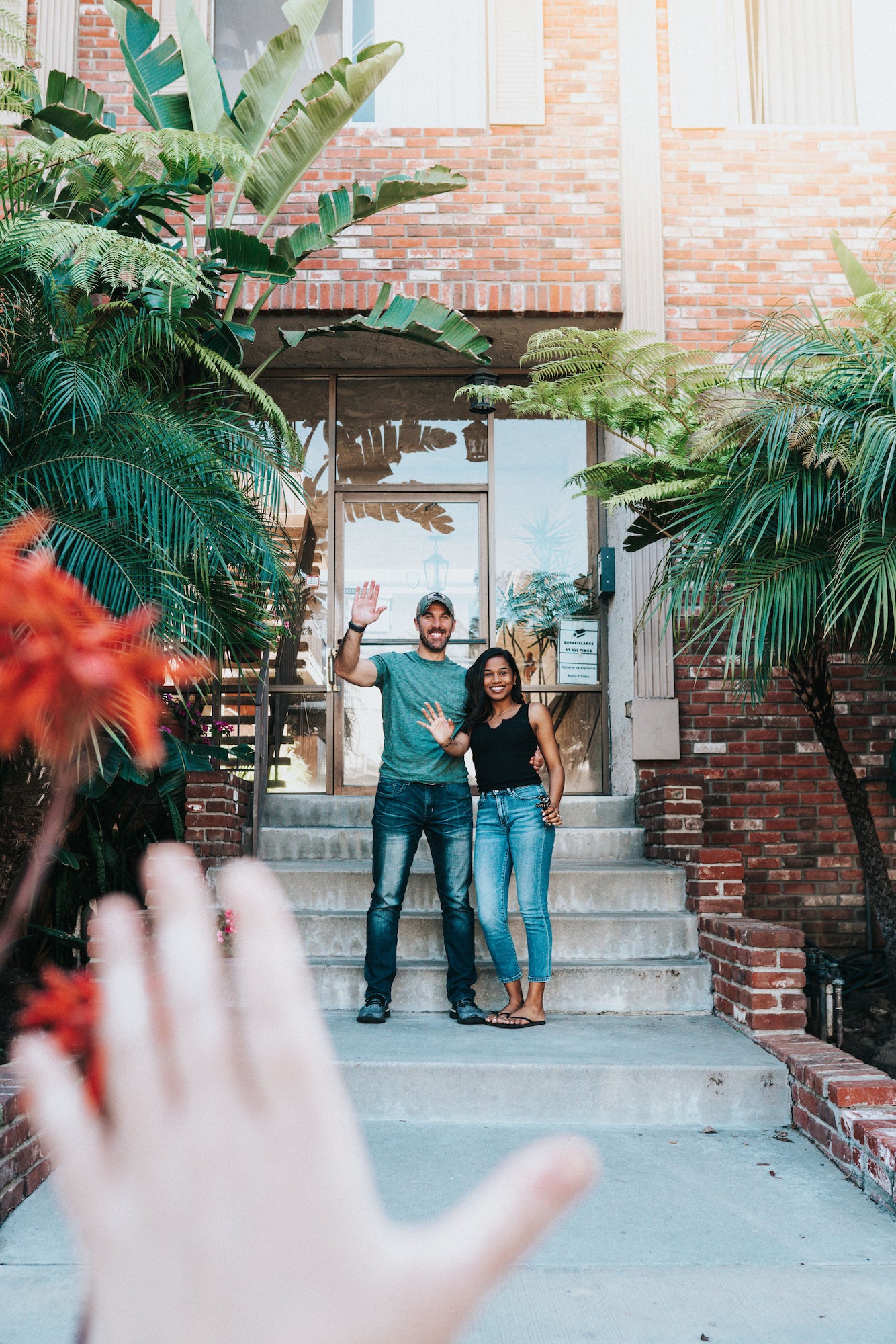 Photo by Robiee Ziegler. Sony α7R III. 1/400-sec., f/4, ISO 250
"I wanted to be able to create a community for people to feel connected, even though we were alone," explains Ziegler. "I just wanted people to know that although we couldn't be together, we weren't really alone anymore. It's been incredible just being inspired by everyone's stories and giving them a chance to be a part of something. Making waves comes from the idea that when life gets difficult, you can either do one of two things – you can go with them or fight against them. And with this project we're making the most out of the current situation."
The idea came to Ziegler when one of her friends asked if she could come by and just wave to Ziegler on the balcony from the sidewalk. Her friend just wanted to see her, and Ziegler knew that so many other people were missing human connection and feeling the same way. She decided she would start photographing people while waving at them to facilitate a small moment of connection, creating a light during this darker time. After the "wave photo," she documents their personality and what they're doing during social distancing in a series of images. She set up a website for people in the Los Angeles area to sign up and have their photos taken, and has been going around documenting each request with her Sony α7R III and a combination of the Sony 55mm f/1.8, Sony 70-300mm f/4.5-5.6 G and a 35mm.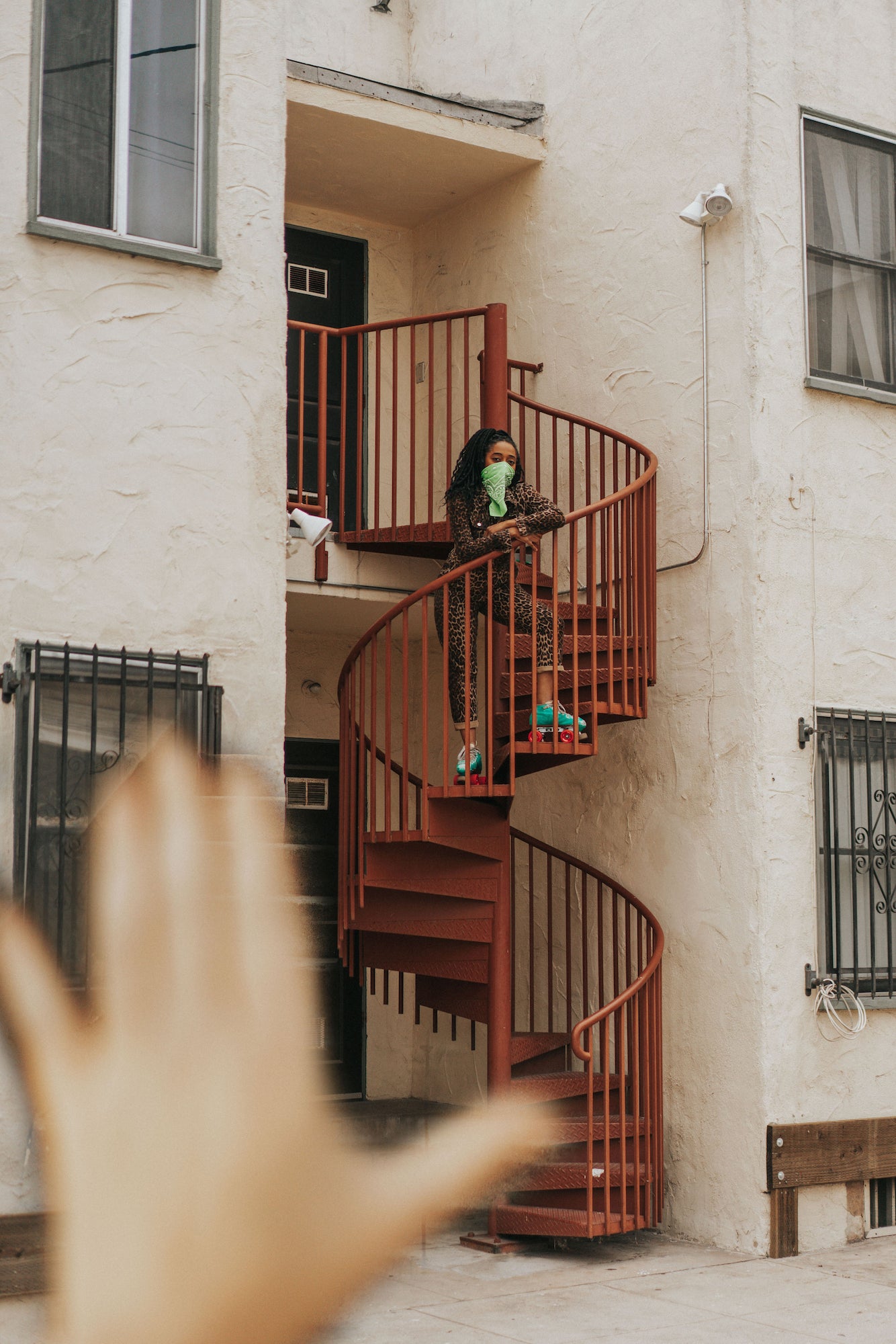 Photo by Robiee Ziegler. Sony α7R III. Sony 55mm f/1.8. 1/3200-sec., f/1.8, ISO 160
"I've been using Sony for the last six years, and it's a system that's really helped me find my creative voice," says Ziegler. "For how much I'm shooting during this time, the α7R III is working perfectly for me. The quality and the file size is just amazing. My longer 70-300mm f/4.5-5.6 lens really helps me get those close-up shots while still practicing social distancing. It allows me to capture a close and intimate portrait, but without having to actually be close and in their space. The 55mm f/1.8 is so sharp and the focal length does a great job of focusing on the subject while still creating a scene and adding that depth that I really love. It's a go-to for me because of the dream-like effect you can capture with it. Then I have a 35mm that specifically helps me in the photographers where I have my waving hand in the foreground. This focal length is wide enough to help show that I'm keeping my distance while still managing to fit my hand in the frame."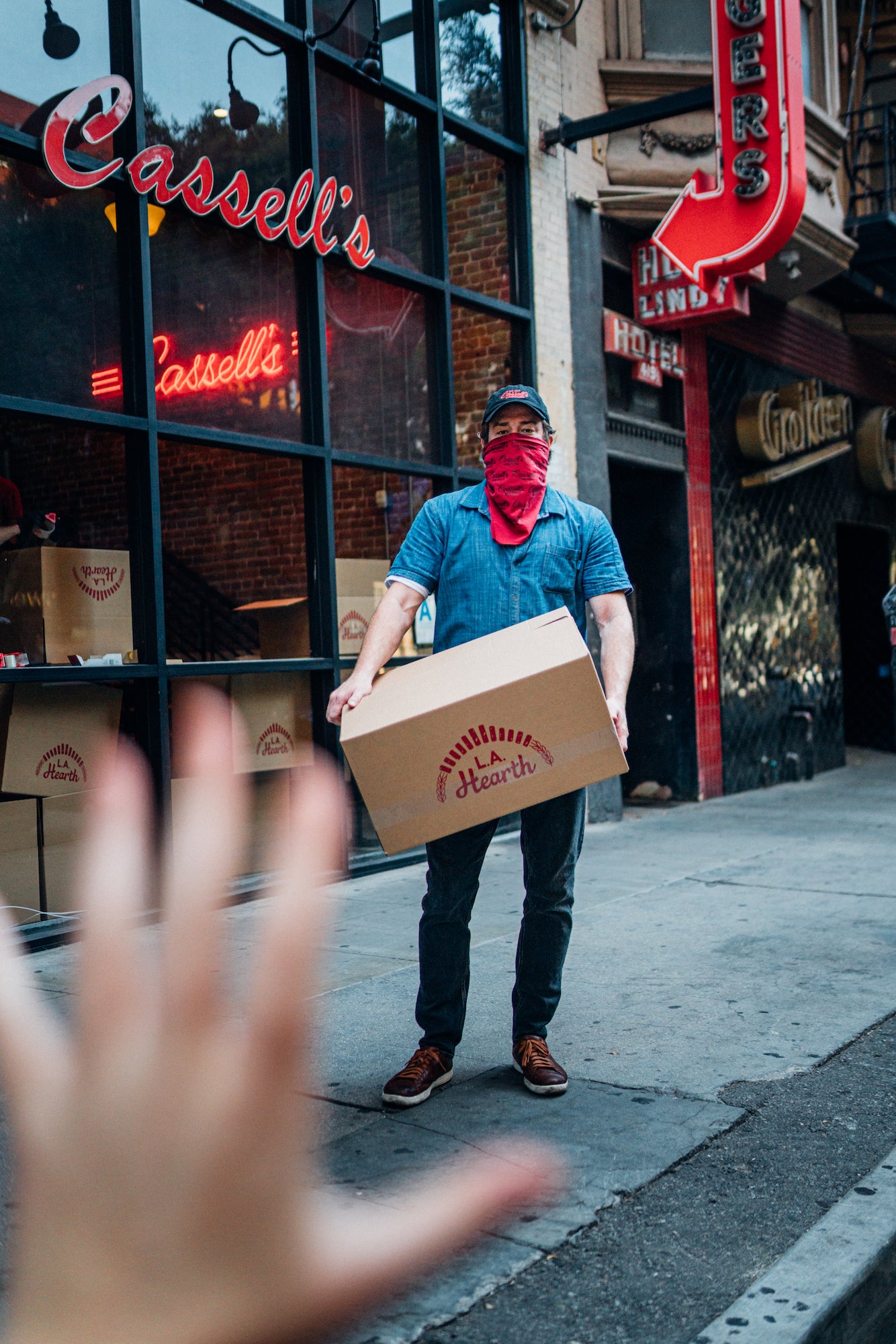 Photo by Robiee Ziegler. Sony α7R III. 1/4000-sec., f/1.4, ISO 640
In addition to the photographs, Zeigler has been getting her subject's thoughts and stories during social distancing and publishing them with their photos. Reading their authentic feelings of this period in time combined with seeing their photos has created an entire connected community, and Ziegler is at the forefront of it all.
"On top of people connecting through these stories and photos," explains Ziegler, "I personally have met so many cool people through this. I photographed a woman, Jax, who manages the Marina. She lives on this boat with her cat and is currently spending her days jet skiing since it's an activity where you can still social distance. She's also building a collection of fun rafts so when all this is lifted, she can cast them off the back of her boat and have a bunch of friends over to celebrate."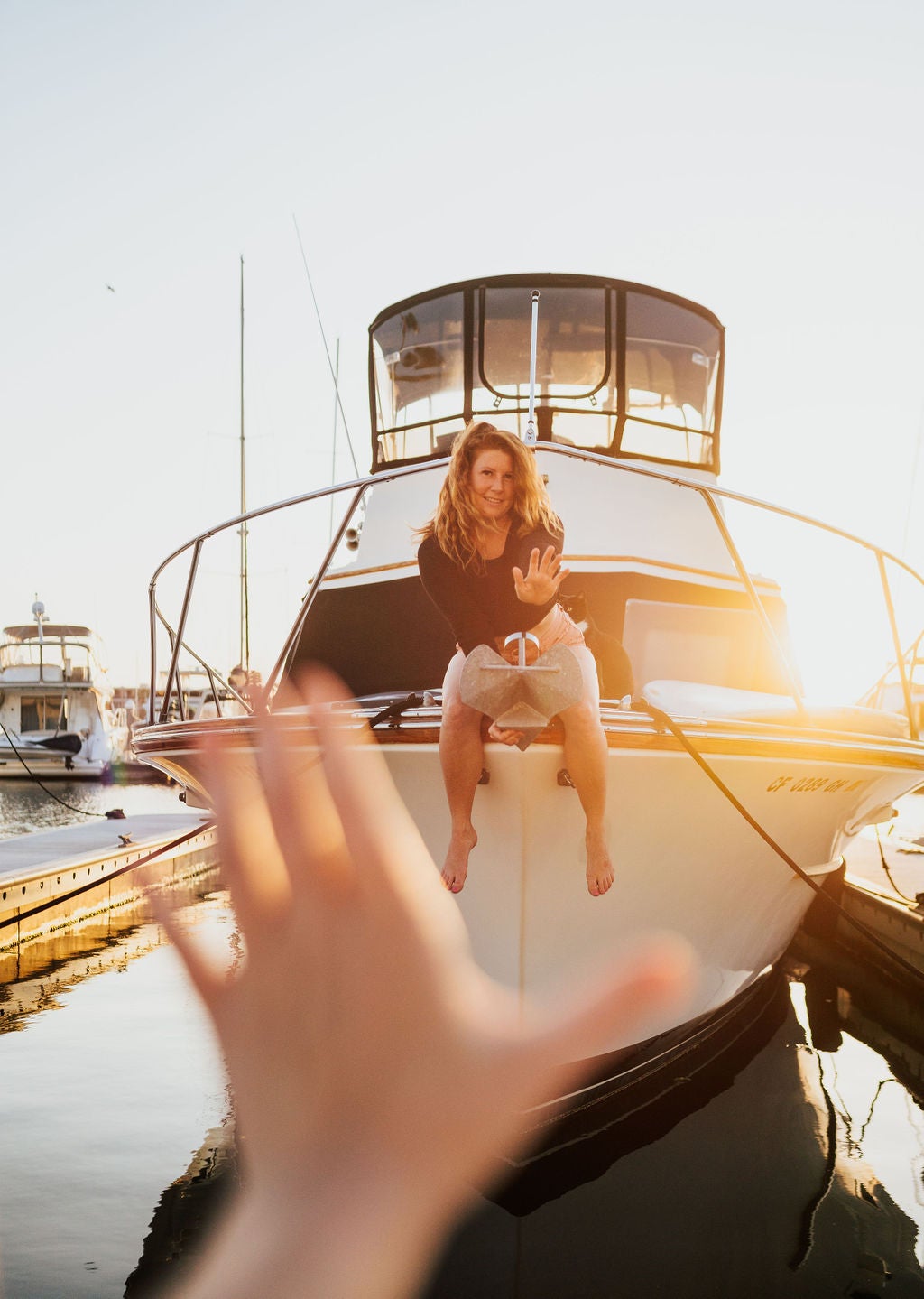 Photo by Robiee Ziegler. Sony α7R III. 1/4000-sec., f/2, ISO 400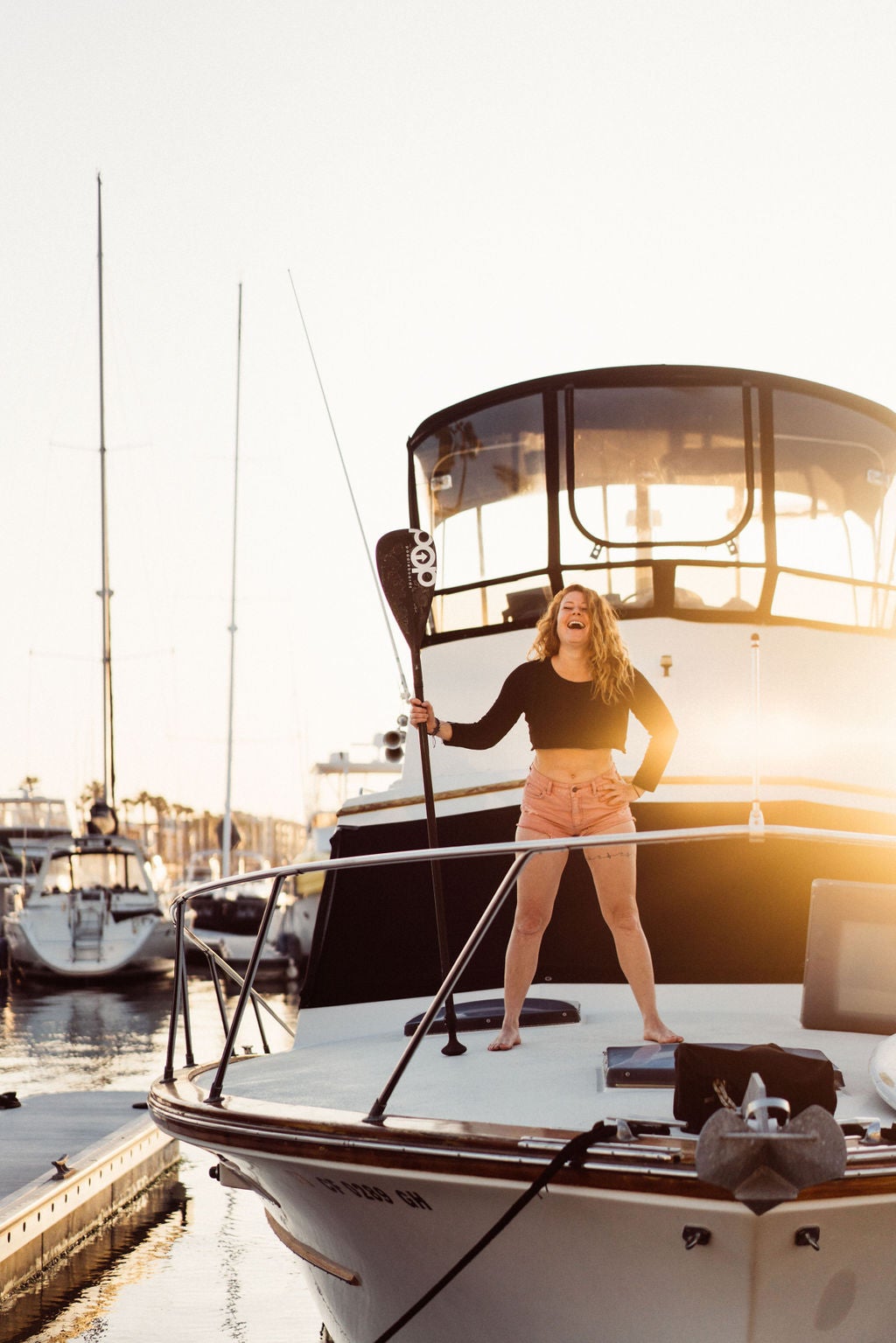 Photo by Robiee Ziegler. Sony α7R III. Sony 55mm f/1.8. 1/4000-sec., f/2, ISO 400
"I'm also accepting nominations from people who have someone they want me to photograph, and I had one brother reach out for his sister's birthday to see if I would photograph his sister's family. I agreed to do it and explained to his sister's family what would be happening. I showed up to meet them for the first time, and it turns out they had a surprise of their own. They were pregnant with their third child and wanted to tell their family through these photos! Her brother had no idea when he contacted me to nominate her, but it turned into a pregnancy announcement which was a really cool gift within a gift."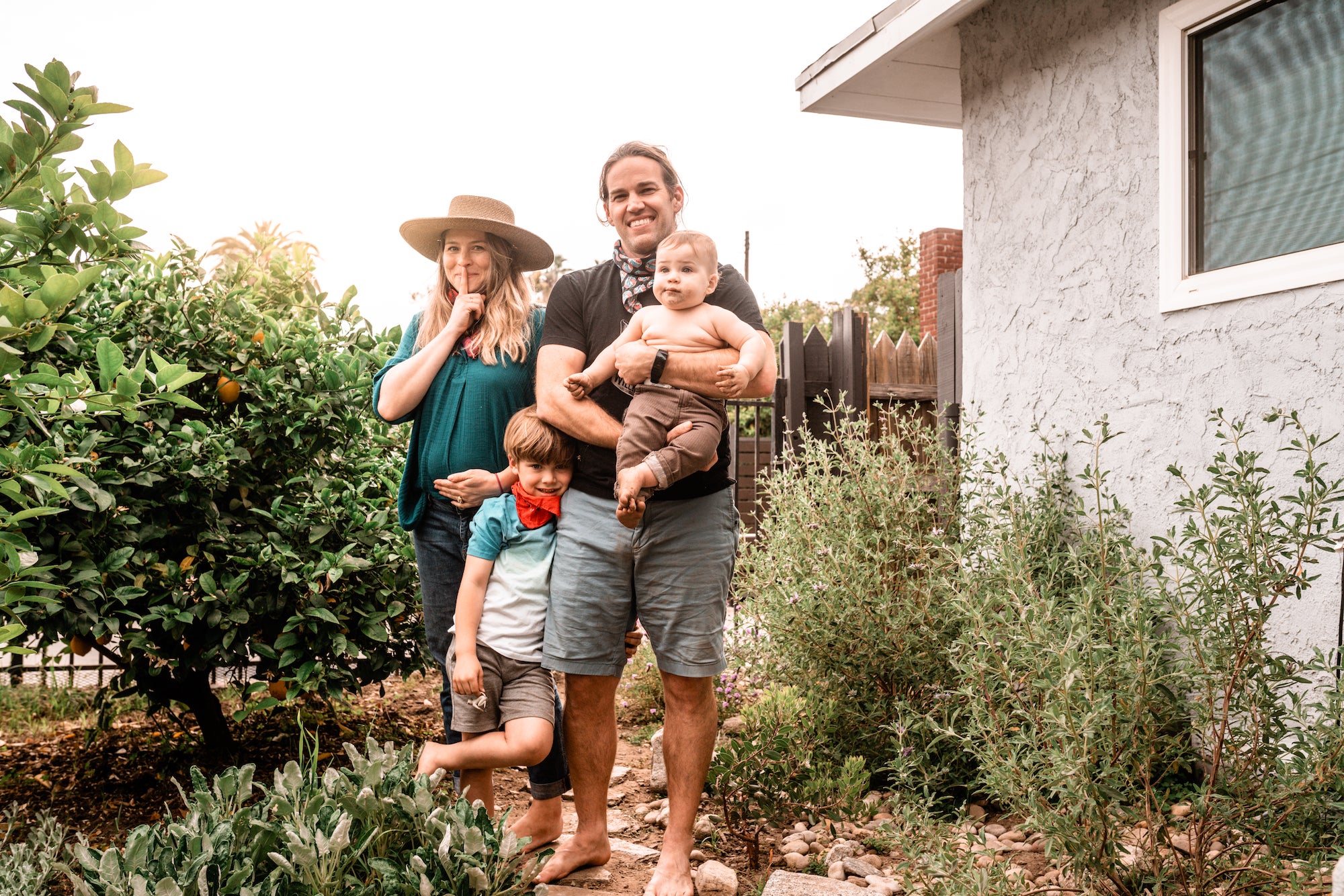 Photo by Robiee Ziegler. Sony α7R III. 1/500-sec., f/5, ISO 400
"Then I had another nomination from a woman living in Colorado, but who had an elderly mother living in Los Angeles. She couldn't come to Los Angeles to visit her mother, even if she was able to get there she couldn't really visit her. So I agreed to go to take photos of her mother for her. When I showed up I think her mom was a little skeptical at first, but by the end she was smiling so big and so happy. It gave her something to do and a way to connect with someone. When I showed the photos to the daughter, she was in tears. It's just been such an awesome project all around with the way it's helping people connect and cope right now. These people are helping me create this project and I'm just wanting to do something in return, and I hope I am by making them a part of something."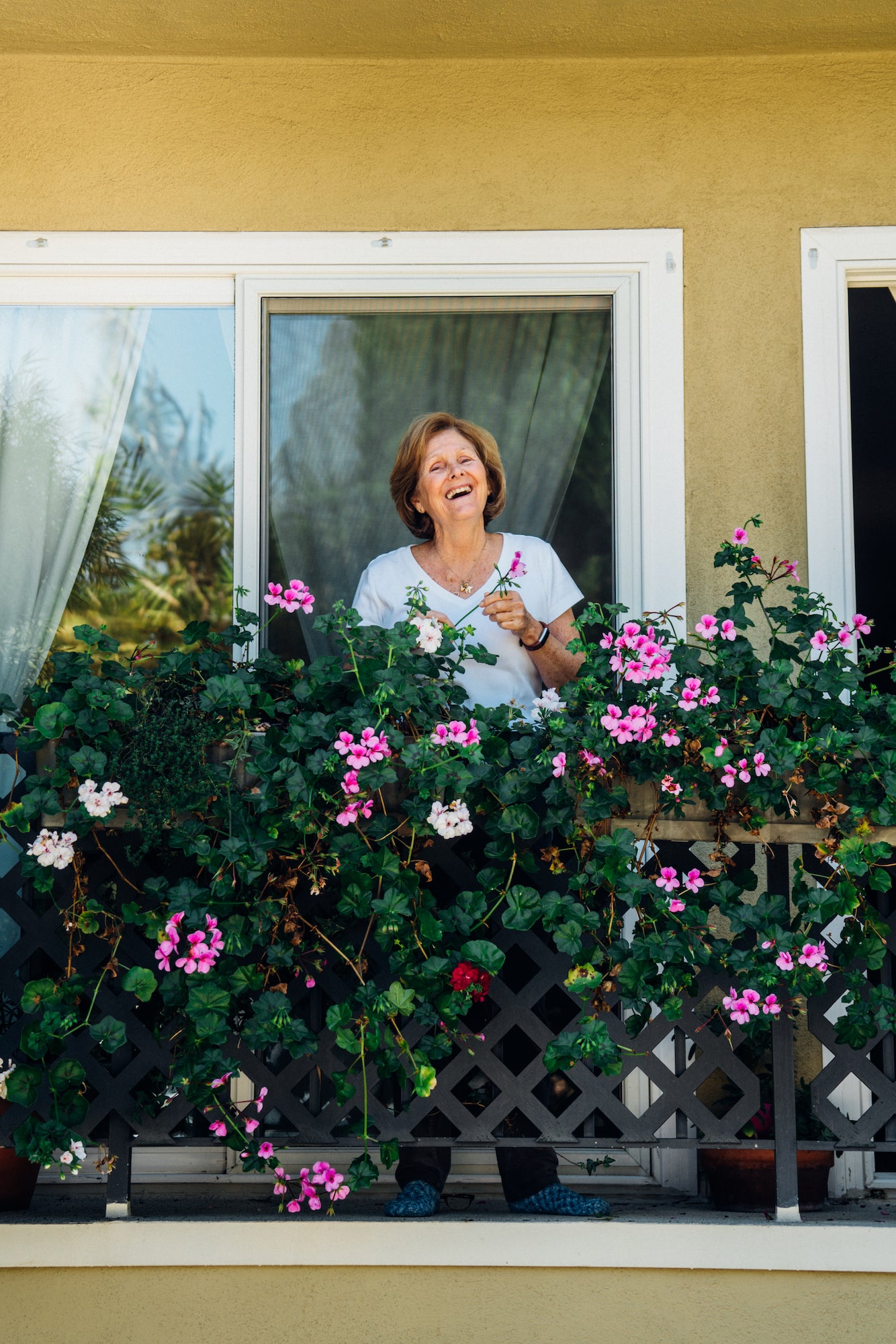 Photo by Robiee Ziegler. Sony α7R III. Sony 70-300mm f/4.5-5.6 G. 1/125-sec., f/4.5, ISO 125
You can see more of these photos and stories on Ziegler's Instagram @robiee.zee and at makingwavesproject.com.