For years photographer, cinematographer and drone pilot Craig Coker (@craig.coker) had been toying with the concept of putting lights on drones, hoping to shoot a project including athletes in action at night. The problem? In the past there just hadn't been much to work with in terms of lighting components, and the project concept always seemed to fizzle out. That is, until the Sony Airpeak S1 entered the drone scene and Coker's desire to shoot the project reignited. He saw it as the perfect platform to mount lights on and set out to make his Light The Night project happen. "I got a crew together, and all of the athletes were pumped. We had three days to shoot it, so there was no flex time to mess up. We essentially just had the three days, with three athletes, all in their different environments." Watch it all come together in the video below and keep reading as we connect with Coker on the illuminating project.
3 days, 3 athletes, 3 different locations. We sat down with filmmaker Craig Coker to learn how he used an Airpeak S1 to bring this breathtaking project to life.
3 Days, 3 Athletes, 3 Locations
The first segment took place in the remote desert with professional offroad driver Blake Wilkey (@Blakewilkey357), who is known for his talent behind the wheel. For the second segment they traveled to Snow Summit Ski Resort in California (@snow_summit) with world-renowned professional freestyle skier Joss Christensen (@joss), and the third segment took the crew to the coast with world champion skimboarder and social media sensation Austin Keen (@austinkeen). "If one of them didn't work out, then we would have to roll without it," says Coker on the tight shooting schedule, "but fortunately everything worked. It's crazy how it all worked out and we got content for all of the athletes."
Since they only had a couple of hours to shoot for every athlete, Coker says it was very important for the aircraft to be online all the time. The hot swap capabilities of the Sony Airpeak S1 allowed him to do that with ease. "I could hot swap batteries all the time because we were just constantly going on one hot after another, so with every shoot I never had to turn off the aircraft. Since there are two batteries on board I can just pull out the depleted and replace with fresh ones and be ready to go. So I can essentially land, hot swap and be back up to the air in like 15 seconds, which is a very rare thing in the drone industry."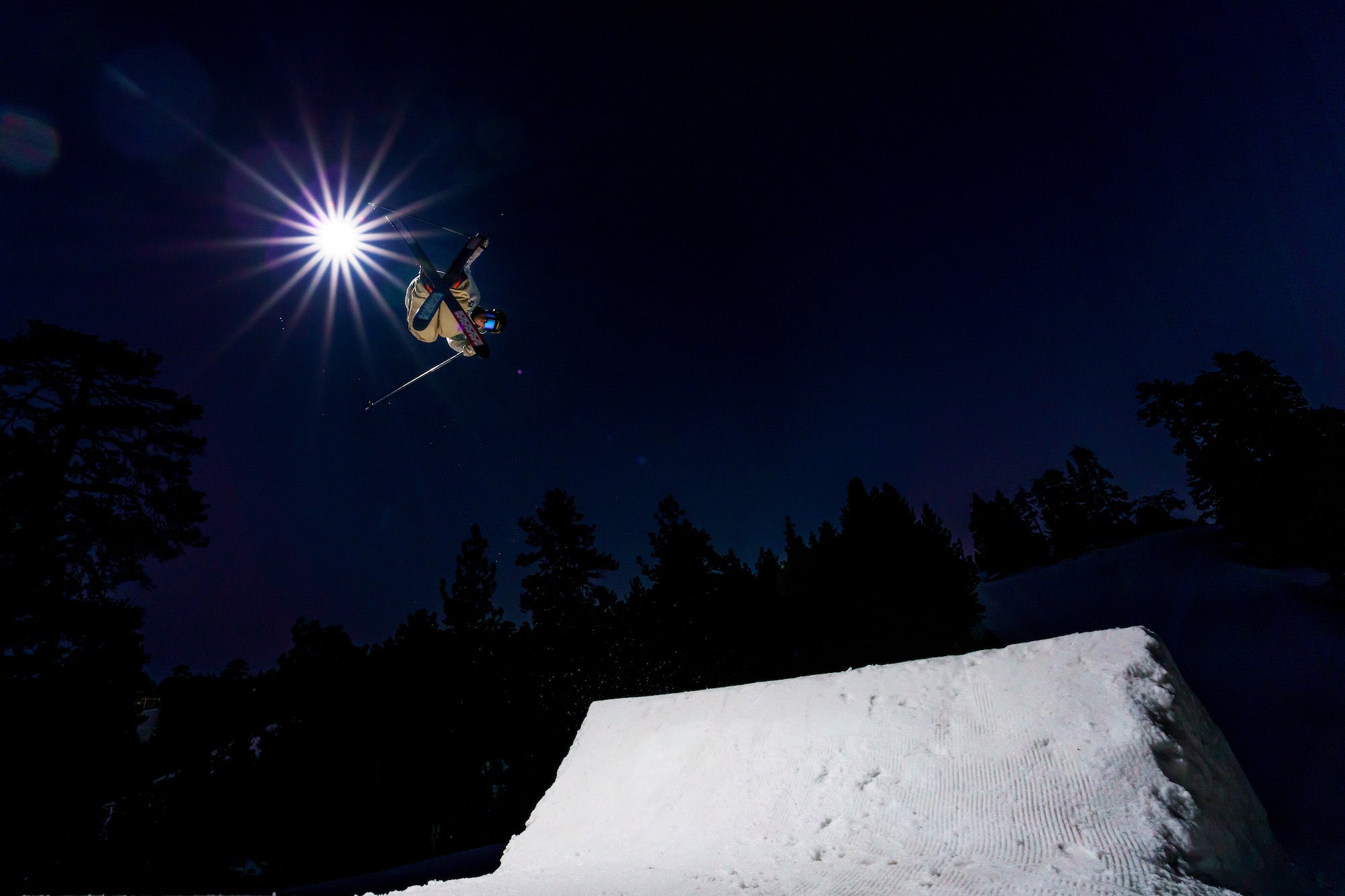 Photo by Craig Coker. Sony Alpha 7R IV. Sony 14mm f/1.8 G Master. 1/250-sec., f/10, ISO 500
Coker had the remote for the drone attached to a chest mount harness system and his Sony Alpha 1 attached to a tripod. "This allows me to multitask when I need to fly the Airpeak and then instantly jump over to the camera to shoot a photo," he says. On the drone he uses the Godox AD300 outdoor flash and the Light & Motion Reflex S LED/Flash Head paired with a Gremsy Gimbal for tilt control and stabilized light. (You can learn more about all of the gear Coker used in his What's In My Bag article for the project.) He also had a talented crew with him to help capture and create the entire project, which included Lee Stockwell (@leestock), Brandon Skinner (@whiteroomfilms) and Johnny V (@johnnyv_imagery).
New Possibilities With Airpeak
The project wasn't only about getting the images of the athletes, but also the cinematography side and creating a unique look that people don't typically see. "We wanted the light to shine down on our athletes, showing them the way," Coker explains. "So we captured both the photography and cinema side. I really believe this is just the beginning because this technique is still so rare. There are a few other people out there using lighting and drones but there aren't many people that do it and I think the reason why is because it's not easy to combine all these components and make it work. It's kind of difficult and not only that, but it's a flying light component. You have to fly and capture what you're looking to create on site."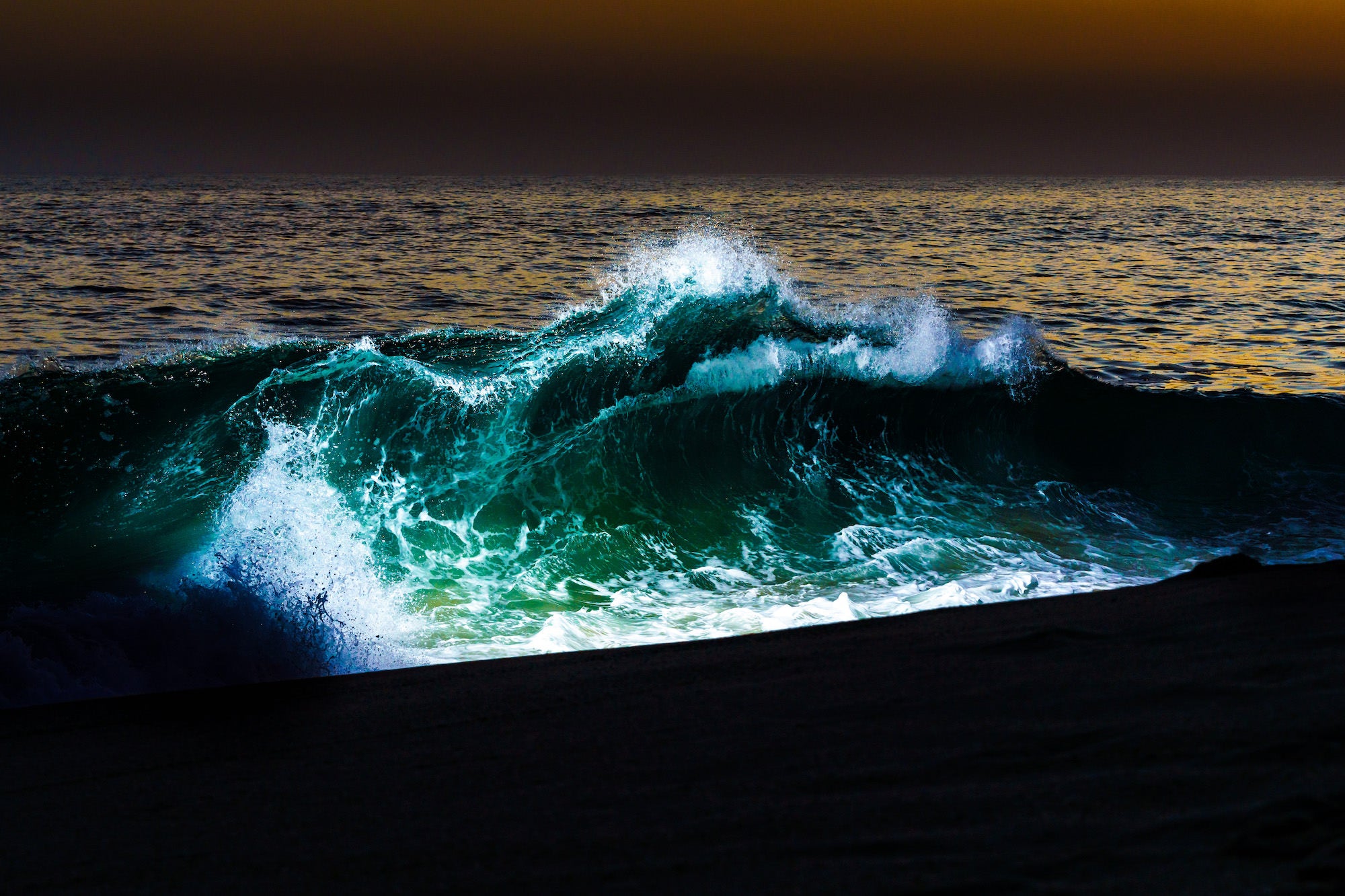 Photo by Craig Coker. Sony Alpha 7R IV. Sony 70-200mm f/2.8 G Master. 1/250-sec., f/6.3, ISO 100
He continues, "But now since Airpeak's around, it's a super stable, easy flight. You don't have to worry so much about the aircraft. You can just place it wherever you want and it just sits there and hovers. And not only that, but now you have a fully stabilized light source because it's attached to the gimbal, and you can tilt it any direction that you want. Previously you didn't really attach it to gimbals, so it was just hard mounted and difficult to use. There are also those high- end production films that have very intense lighting sources, but this one's just kind of your all-in- one smaller package that you can take anywhere. And that's what's really important, especially for the environments that I get into."
This use of the Sony Airpeak S1 as the lighting platform for photo and video shoots has allowed Coker to open up his mind creatively and think in different ways of how he can utilize it. And it's not just the photo and video industries where this application of the Airpeak is useful, he says there are many scenarios in which you can see the benefits of a lighting source on a drone. For example, rocket companies like SpaceX who do a lot of their inspections at night have approached him about using the drones to spotlight certain components of the large aircrafts.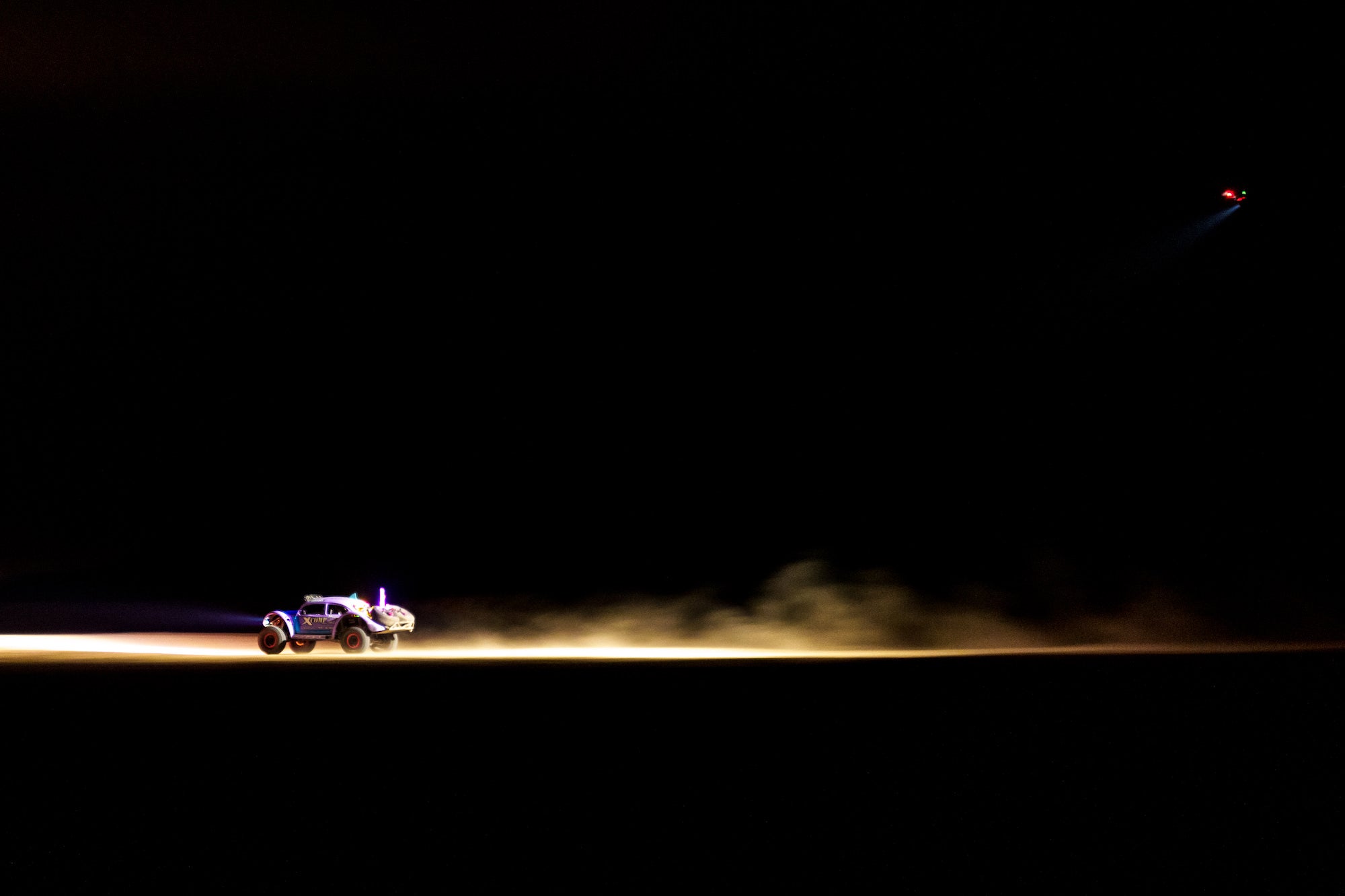 Photo by Craig Coker. Sony Alpha 1. Sony 24-70mm f/2.8 G Master. 1/8-sec., f/3.2, ISO 6400
"There are so many possibilities," explains Coker. "Whether it's to provide light to a production crew, or even in a cinema aspect, or even search and rescue or first responders. They could use this light source and have it projecting anywhere. Not only that, but you could have multiple out there lighting up different areas. I hope this project really opens others' eyes to the benefits and how Airpeak offers a platform you can attach more to than a Sony Alpha camera. It's awesome to see something come from concept to something that people can actually go out and buy themselves as a plug in and play solution and actually do it."
Learn more about Sony Airpeak HERE.
Watch more videos on the Sony Alpha Universe YouTube Channel.