I'm Matthew Hahnel (@matthewhahnel), a full-time outdoor/travel photographer and a member of the Sony Alpha Imaging Collective. I recently shared what gear, including which of my Sony cameras and lenses I would be taking with me to Kenya in this article. This time I thought I'd share some of my experiences in Kenya with you, some of my favorite images captured during the trip, as well as give a run-down on how all of my gear performed and any changes I would make for future African safaris.
See how this professional outdoor & travel photographer captured images of rare and endangered wildlife in Kenya, as well as the story of the conservation organization that's trying to save them.
I had the opportunity to make this trip to Kenya in the first place because my wife, fellow Sony Alpha Imaging Collective member Renee Hahnel (@reneeroaming), was asked to visit the Ol Pejeta Conservancy to help raise funds and awareness to the incredible work they are doing there. The Ol Pejeta Conservancy is pioneering some of the most sustainable and effective conservation efforts in Kenya. It is home to 140 square miles of safe passage for the wildlife of Kenya, which includes the last two northern white rhinos left on the planet and dozens of rescued chimpanzees from other areas of Africa. They are also involved in many initiatives to make sure what they are doing inside the conservancy is having a positive impact on the local communities around them. The organization is doing truly extraordinary work and making a real difference.
We were lucky enough to stay at Ol Pejeta Bush Camp, which is run by Asilia within the conservancy. Using this as a base camp, we spent six days going on game drives where we saw elephants, a pride of lions, white and black rhinos, giraffes, hyenas, warthogs and much more. We also joined workers from many different departments around Ol Pejeta to see how they conduct their day-to-day conservation work. In a preserve full of incredible sights, here are some of the most memorable and poignant elements of our experience there.
Last Northern White Rhino Visit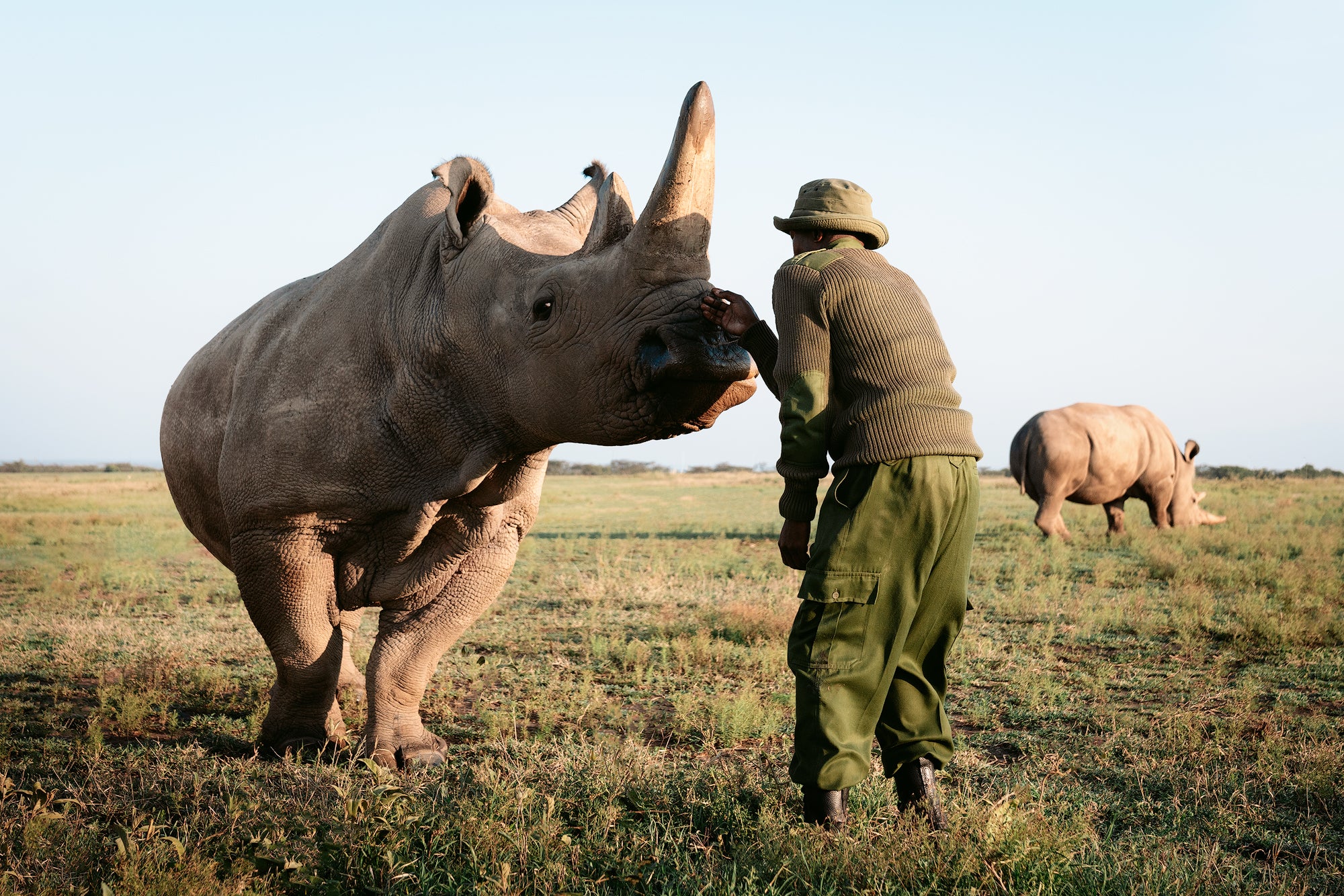 There are only two northern white rhinos left on the entire planet, Fatu and Najin, who are both females that are unable to carry a calf due to various health issues. Sudan, the last male, died in 2018 of age related complications. Despite the dire situation, not all hope is lost for the northern white rhino. The team at Ol Pejeta are currently using semen taken from Sudan before his passing and eggs from Fatu for artificial insemination in hopes of saving the northern white rhino from extinction. Due to Fatu's inability to carry a child, they will be implanting the embryo into a southern white rhino who will act as a surrogate. If successful, genetically the calf would be 100% northern white rhino even though it was carried by a southern white. This has never been done before, so it's an exciting and nervous time at the conservancy. Our time with Najin and Fatu was amazing. Although they were the size of a car, they were so gentle in nature. We were able to get out of our car and stand just feet from them. At one point their carer even allowed us to touch them.
Lion Tracking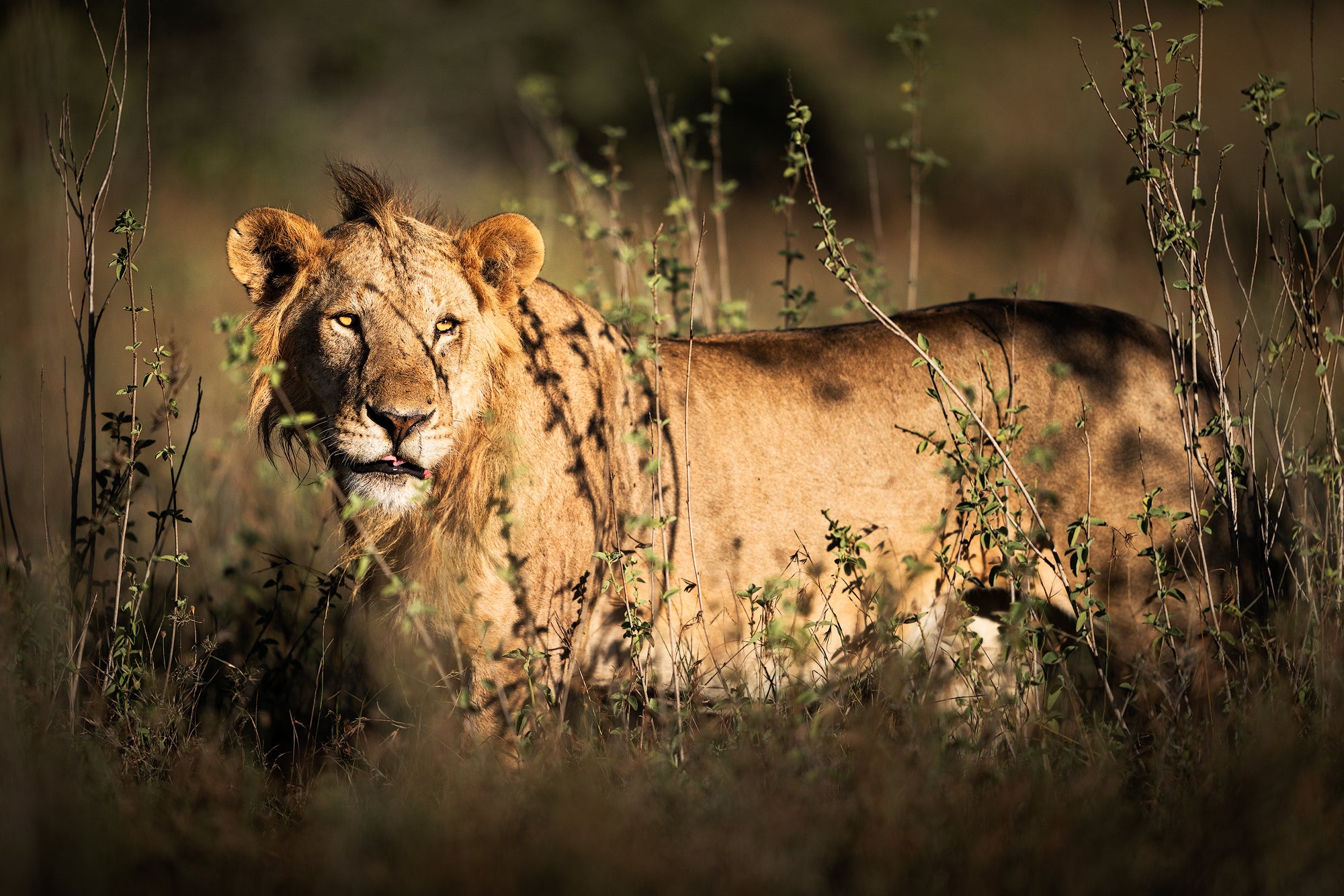 In Ol Pejeta, one female in each pride of lions wears a collar. This helps to monitor their movements around the conservancy. We were picked up by two rangers, one driver and one passenger with a strange looking device. It was a large electronic box with an antenna attached by wires. As we drove further into the conservancy, the ranger with the tracking machine stood up through the sunroof, held the electronic device to his ear and the antenna in the air. We asked him how it worked, and he explained that the collar on the lion will emit a beeping sound once close enough to the antenna. The smaller the gap between the beeps, the closer the lion. Not too much longer we drove up on a whole pride of lions resting in the grass. We counted three adult females, two adult males and four cubs. We were able to drive right up next to them as the adults rested and the cubs played and nibbled on an old kill. It was amazing that we were able to get so close to them, and the cubs were so incredibly cute. We watched for an hour or so before we had to get back to camp.
Game Drives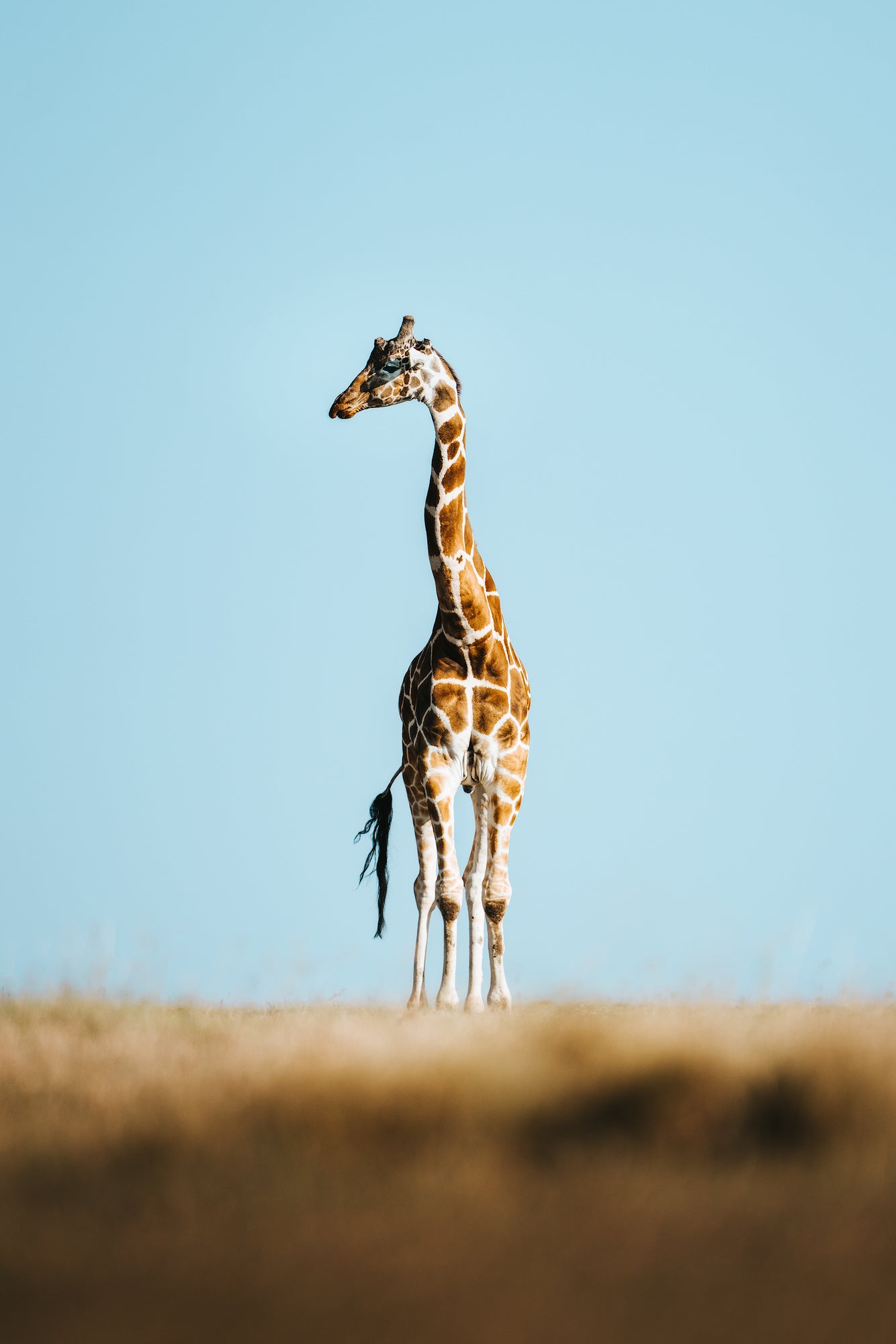 A game drive is when you have a guide who drives you out into the conservancy to look for wildlife. We would set our alarm to go off before the sun rose every morning, get up, have a coffee, then meet our guides who had the car ready and seats warmed with hot water bottles and blankets. Surprisingly, Kenya was quite cold in the mornings and evenings. Ol Pejeta is actually at around 6000 feet in elevation, and is close to Mount Kenya which stands at over 17,000 feet tall. This brings cooler conditions than what you might expect from the rest of Africa.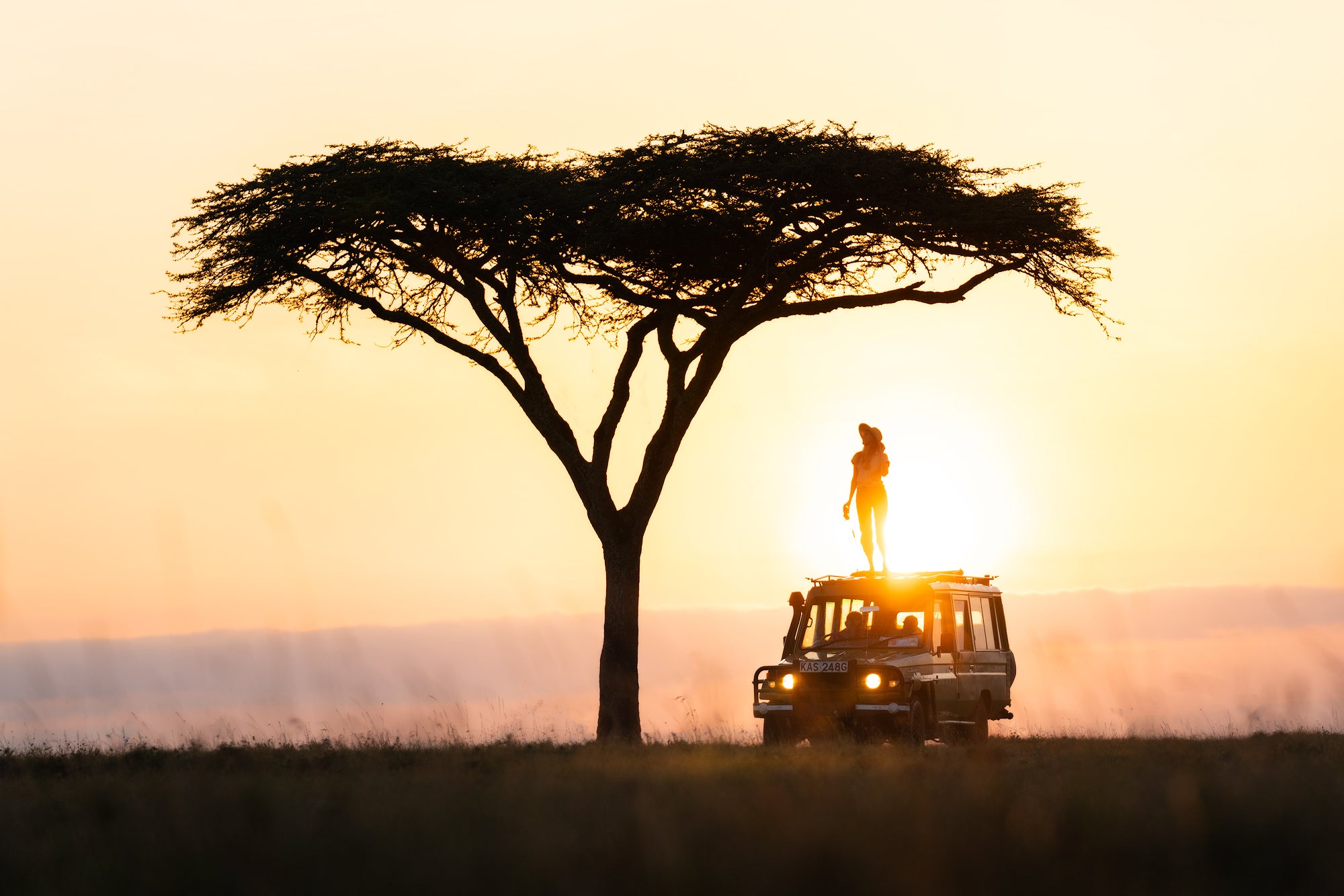 Our driver would then drive us out to a new area than we went on our last drive, or to an area that an interesting animal had recently been spotted. We would usually stay out for a few hours, come back to camp, have lunch, back up photos, rest, and then go back out for a couple of hours before sunset for another drive. We did this every day for the six days that we were there. We were very lucky to spot a large variety of wildlife during our stay.
K9 Unit Training Session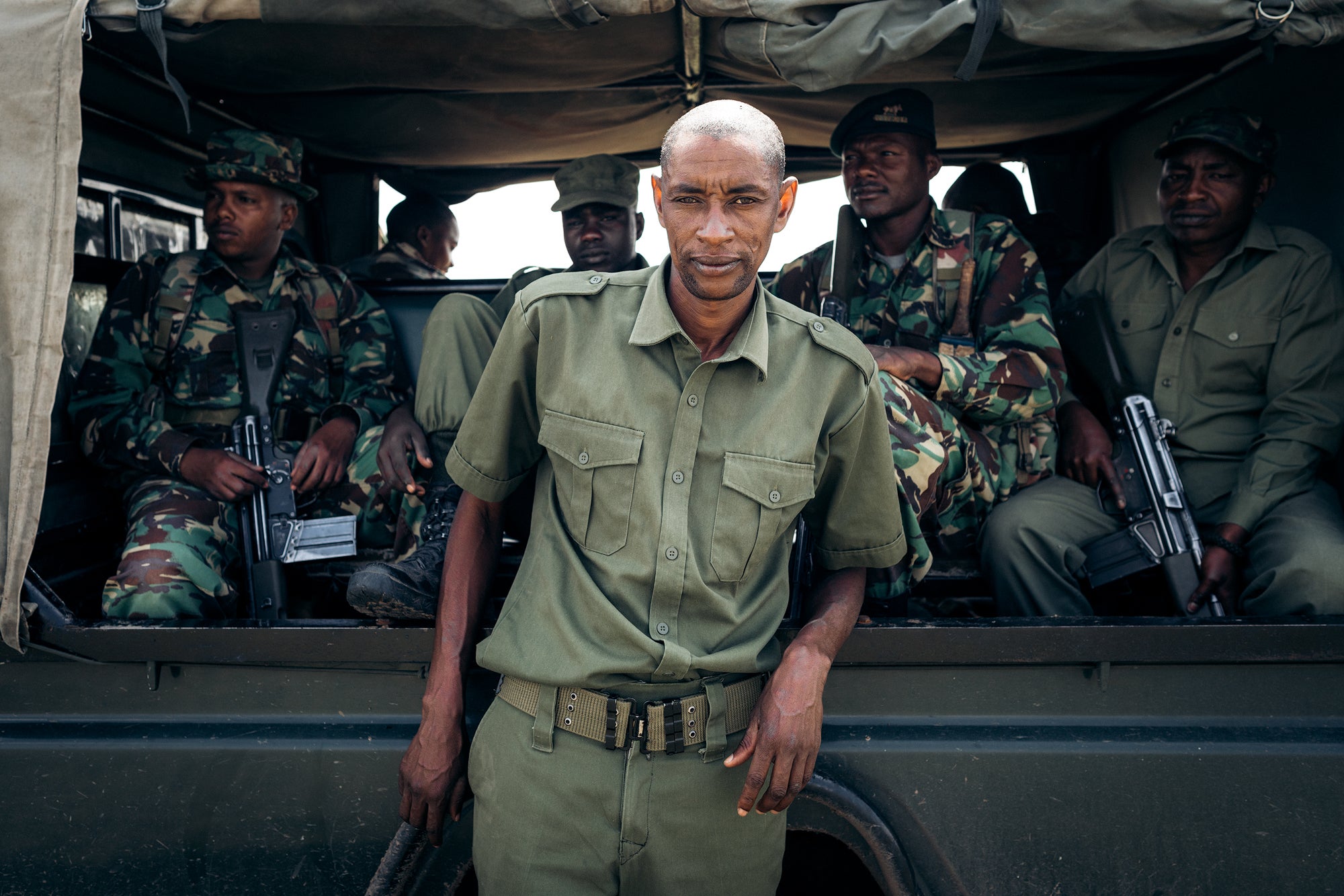 The K9 unit of Ol Pejeta is a vital piece of the puzzle that keeps the conservancy safe from poachers. We were lucky enough to join the team on one of their routine training sessions for the seven-month-old bloodhounds. These hounds are trained a few times a week and will be on "probation" until around 18 months, at which point they will join the older and more experienced team for regular duties. It was such a treat getting to see how passionate the K9 unit was about their jobs, and how much they loved working with their four-legged co-workers.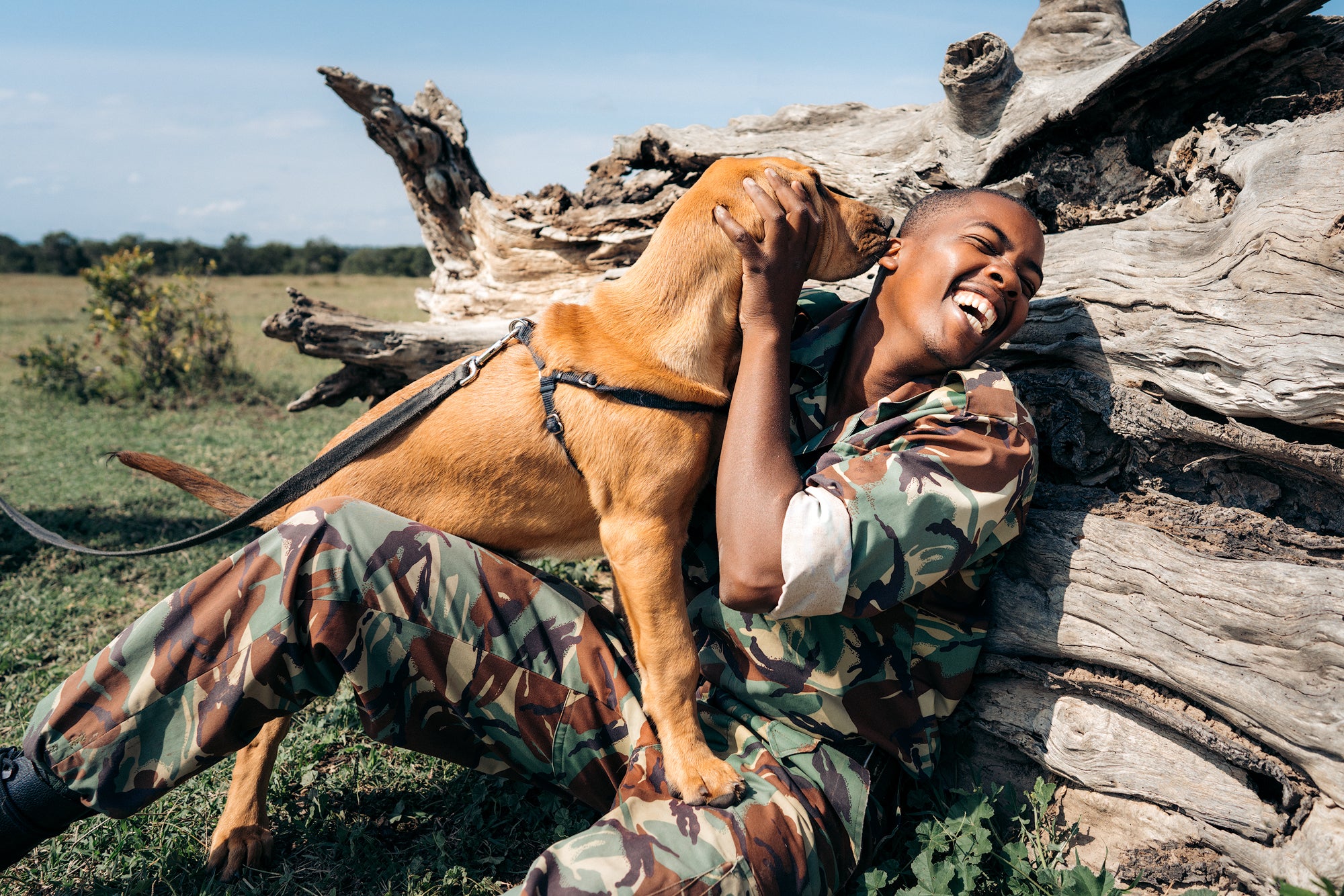 Chimpanzee Experience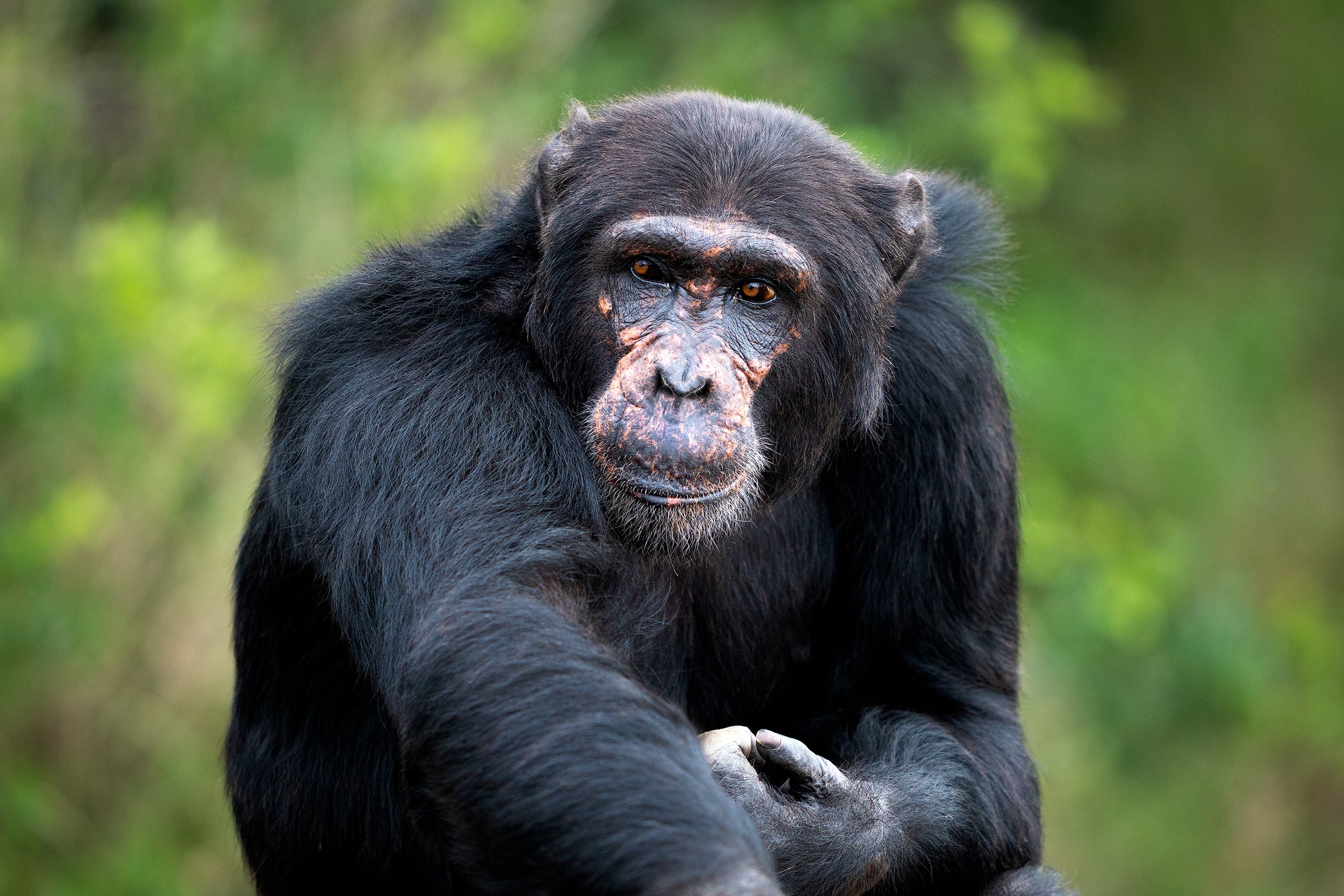 Chimpanzees are not native to Kenya, but when a rescue shelter housing dozens of orphaned and abused chimps in Burundi was closed down, Ol Pejeta opened their doors. With help from the Kenya Wildlife Service and the Jane Goodall Institute, Ol Pejeta now has a permanent home for all of them with 24-hour veterinary care. We got to see their giant new home, as well as get a behind-the-scenes look at one of their feeding sessions. It was pretty incredible to see just how similar they acted to humans. They would reach their hands out and clap when they wanted more, and never really interfered with each other's food. It's a shame that people still treat animals so poorly that they end up in a situation like this, away from their wild habitat – but this new home in Ol Pejeta is about as close as you can get.
My Gear For The Trip
Following up on the What's In My Bag article that I wrote pre-trip, I wanted to expand a bit more on my experience with my gear and any changes I would make for next time. I was shooting with Sony Alpha mirrorless cameras and a variety of Sony lenses. I'm a Sony shooter because of the combination of image quality, speed and overall usability of the cameras (I use an α9 and α7R III primarily). Also, Sony makes a lot of lenses for the Alpha cameras so I can pick and choose the right lenses for the situation. In Kenya, that meant longer zooms and primes.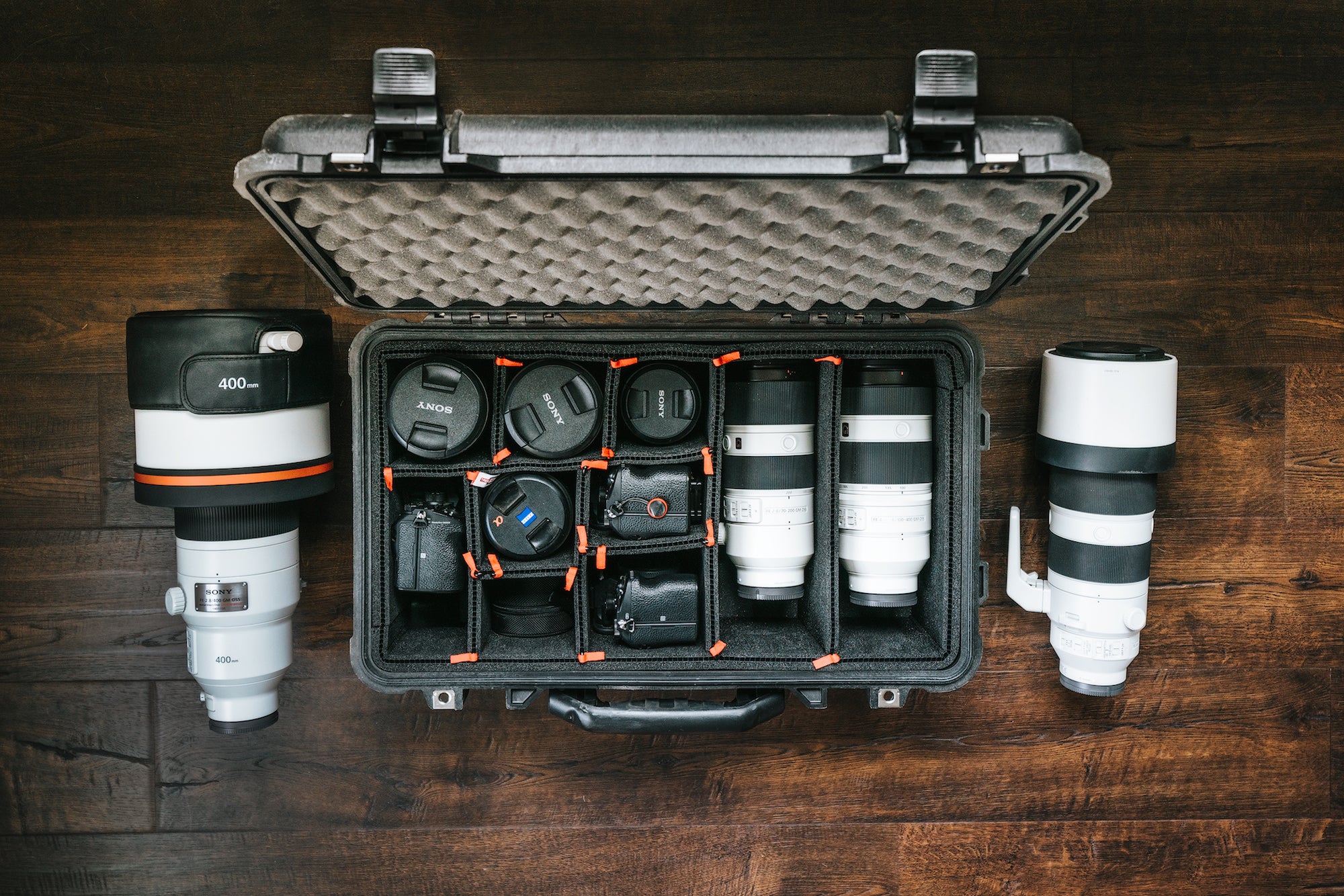 In a place like Kenya where you don't know exactly what will be around the next bend in the track, I think it's incredibly important to have at least two cameras set up with two lenses of different focal lengths. For example, I often had two cameras setup with both the 400mm f/2.8 GM OSS and the 200-600mm f/5.6-6.3 G OSS, or the 400mm f/2.8 GM OSS and the 70-200mm f/2.8 GM OSS. When an animal is walking toward you, the last thing you want to be doing is trying to change lenses on your camera! Having two cameras set up and ready will ensure you're prepared for unexpected movements of wildlife which happens often. We also found that having safari bean bags laid on top of the roof racks and on the window panels was definitely a good call (thanks for the tip Colby Brown!). Using them to stabilize the heavy telephoto lenses helped to get sharper images and also stopped from any rubbing that could occur and damage the lenses.
I definitely ended up using the α9 a lot more than I expected. I went into this trip planning to use the α7R III most of the time, then to switch to the α9 for situations where the wildlife was moving quickly or unpredictably, but I found that the α9 became more of the go-to during the trip. The α7R III was great in a variety of lighting situations, and moments when I had more time to spend on the focus, but overall the α9 was definitely a vital part of my kit.
In regards to lenses, I found myself mostly using either the 400mm f/2.8 GM OSS (sometimes paired with the 1.4x teleconverter) or the new 200-600mm f/5.6-6.3 G OSS. Paired with Sony's Animal Eye-AF in my α7R III, this was an incredible combination. Animal Eye AF doesn't work for all wildlife, but it did a great job with a lot of the animals we encountered in Kenya.
As you can imagine, it's not incredibly safe to get too close to a lot of the animals while on safari, so having that extra reach from a long telephoto lens was great. I often used the 400mm f/2.8 GM when the animal was far away as it was really nice having the ability to open up to f/2.8 when it got darker, or just for that buttery smooth bokeh. When the animal was running around or moving toward/away from me, the flexibility of the 200-600mm range was very useful.
At times animals could get very close to the car. For these situations I would use either the 70-200mm f/2.8 GM OSS or the 24-70mm f/2.8 GM and I was very happy with how both performed. I also used the 24-70mm for some landscape photos and shots of the safari vehicle.
I didn't use a wide angle too much on this trip, but I did use the 16-35mm f/2.8 GM sometimes for shots from within the vehicle when I wanted to include the interior in the photo. Lastly, I shot the whole K9 training session with the Sony 24mm f/1.4 GM which was a blast, and I was really stoked on the results. Paired with Sony's Eye AF and Face Detection I was able to run around with the K9 crew, get sharp images and not interfere with the important job they were doing.
So, what changes would I make for next time? Honestly I would say that my planning pre-trip really paid off and I was happy with all of the gear that I took with me. I didn't use the 16-35mm much, but I'm glad I had it for the few situations I did reach for it. I would have loved to take the new 600mm f/4 GM OSS, but I had so much gear and would not have been able to carry another Pelican case. If you haven't yet, check out the What's In My Bag article where I went over all the gear I had on the trip.