Since my earliest days as a newspaper shooter in the New York City area, I've found myself wanting to photograph people who have that ineffable quality...it's a presence, a dignity, a certain light behind the eyes that tells me "this is a person of character and substance..this is a person whom I should try to capture." It's not an easy quality to articulate, but, as the saying goes, "I can't really define it, but I know it when I see it." It took a move to video for me to discover how that quest really makes me tick as a still photographer. And a camera technique to bring that X factor to life.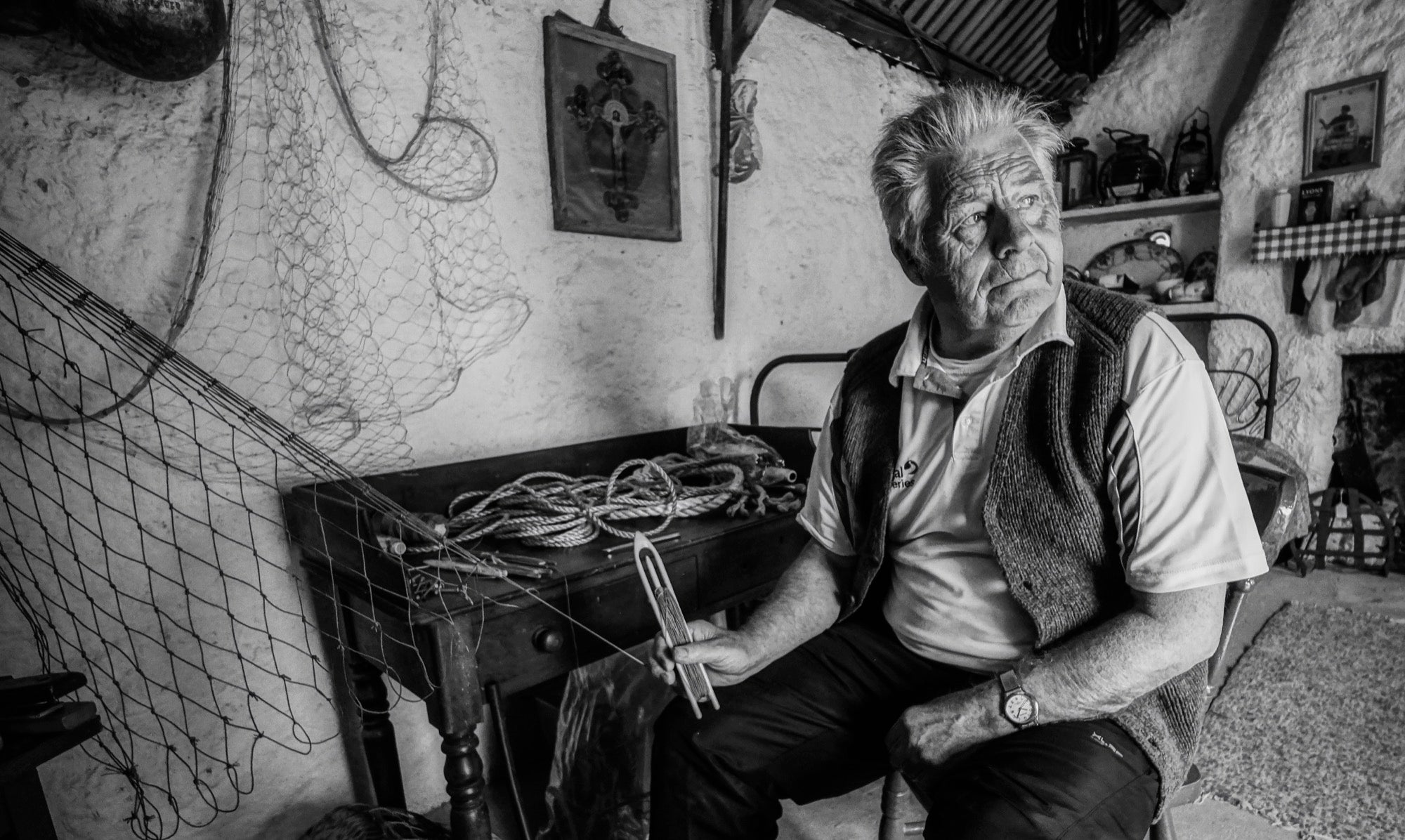 Sony α6300, Sony 10-18mm f/4 OSS lens. 1/250-sec., f/4.0, ISO 1600
From Stills To Video And Back Again
I started teaching myself video storytelling techniques about seven or eight years ago and it was a totally rejuvenating process that re-energized me after 35 years of as an editorial freelance still shooter with a specialty in travel. Truth be told, I was getting a little burned out by my magazine work and making short web "mini-docs" about travel was intoxicating in the control it gave me over what the story was, the edit process, even the music and sound design. I was in the driver's seat after decades of serving someone else's editorial vision.
Well, pretty soon my old clients and several new ones caught onto to this new skill. Since there are far fewer people who can shoot storytelling, cinematic videos than there are talented still shooters, my assignment load quickly migrated from mostly still jobs to almost entirely motion gigs. This was true both for travel clients as well as non-profit. corporate, and foundation work.
I was a still shooter at heart, and although now I was tasked to produce, say, a short doc about a trip or an itinerary instead of a magazine story, or a set of photos for a brochure or marketing campaign, I still found myself sneaking in some still shooting. These were the portraits I wanted to take, not those on the shot list from the client.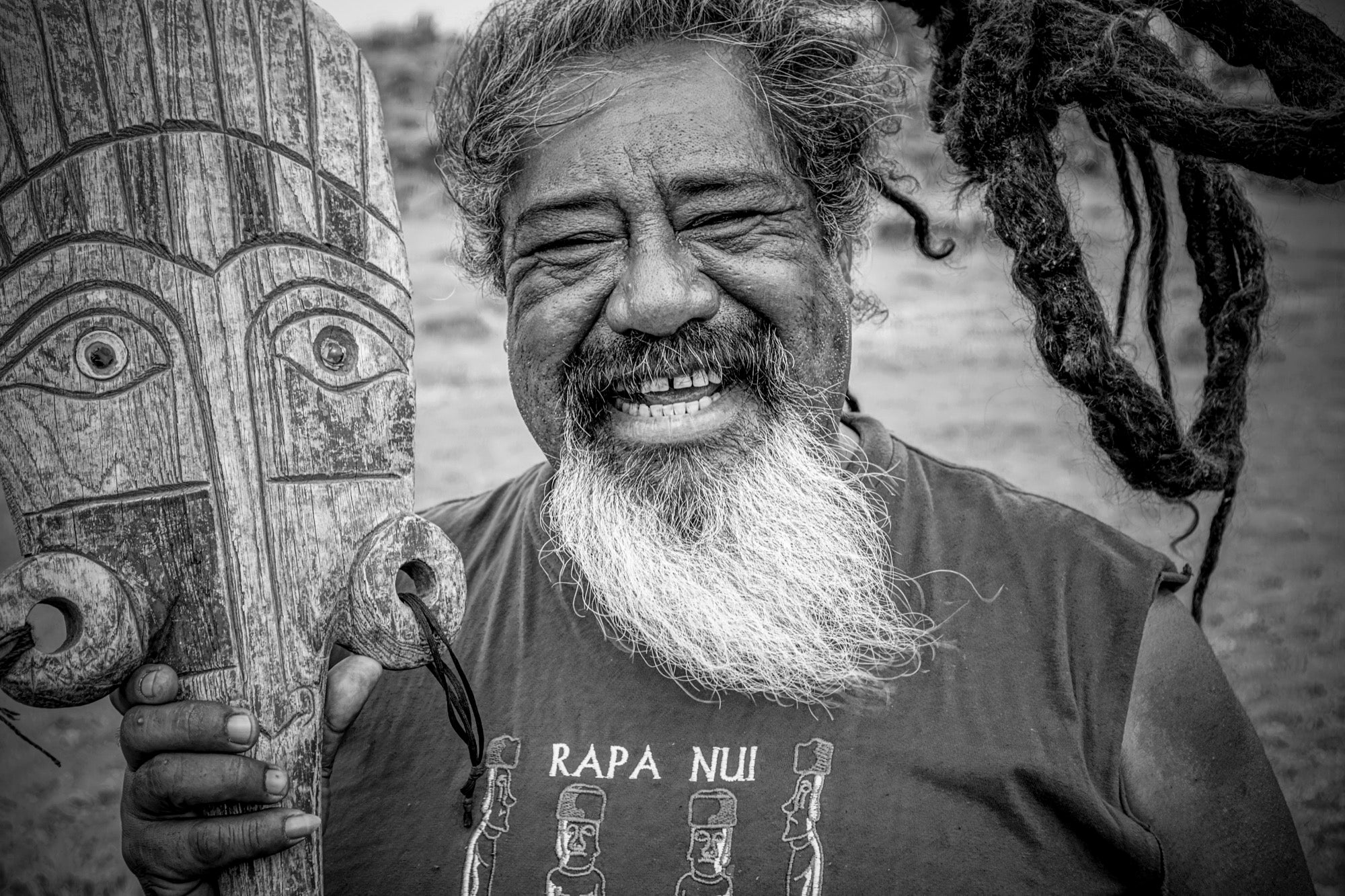 Sony α6000, Sony 45mm f/1.8 lens. 1/80-sec., f/4.0, ISO 100
What was wrong with the shot list from the magazine client? Instead of interesting locals, I was being tasked with searching for attractive tourists to photograph. I don't know about you, but I travel to encounter interesting people and places unfamiliar to me, and not to find the most fabulous cafe populated with the most fashionable people. It was driving me nuts.
Why not do both? Well the budget crunches kept us in the field for shorter and shorter amounts of time with longer and longer shot lists of restaurants, cafes, and hotels, so you had to make hard choices.
Old Souls
So now, fast forward half a decade, and I'm still dealing with time and budget considerations, but I'm shooting my video with a hybrid camera, primarily Sony α6500. I can switch instantly from video to stills, and since I'm usually directing the video, I decide who I want to include in my project and who I don't.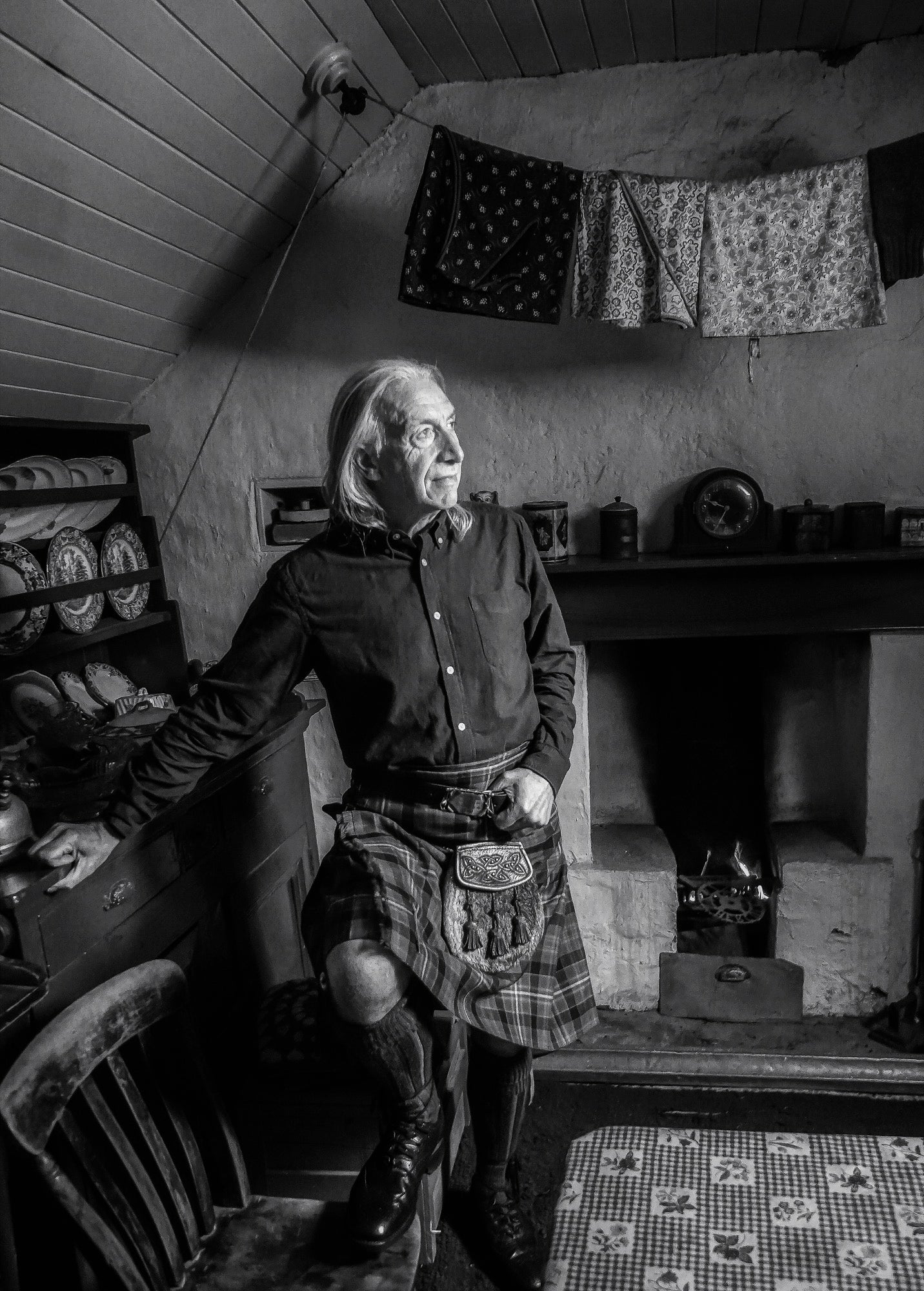 Sony α6300, Sony 10-18mm f/4 OSS lens. 1/160-sec., f/4.0, ISO 6400
That leads me back to the portraits I really want to make. As I mentioned, I'm drawn to people who exude character and substance. They have a quality that's difficult to articulate. Although I can't define it exactly, I do have my own name for that X factor...I call them "Old Souls." I don't mean that literally, but it's just that look, that innate wisdom, the way the map of their life's experiences comes through in their gaze.
Camera Settings & Technique
To photograph the Old Souls, I'm going back to my newspaper roots and shooting them in black and white. But because of the demands of the video post production I'm doing when I come back from an assignment, I don't have time to be massaging a lot of still files in post. I need these photographs to look good right out of the camera.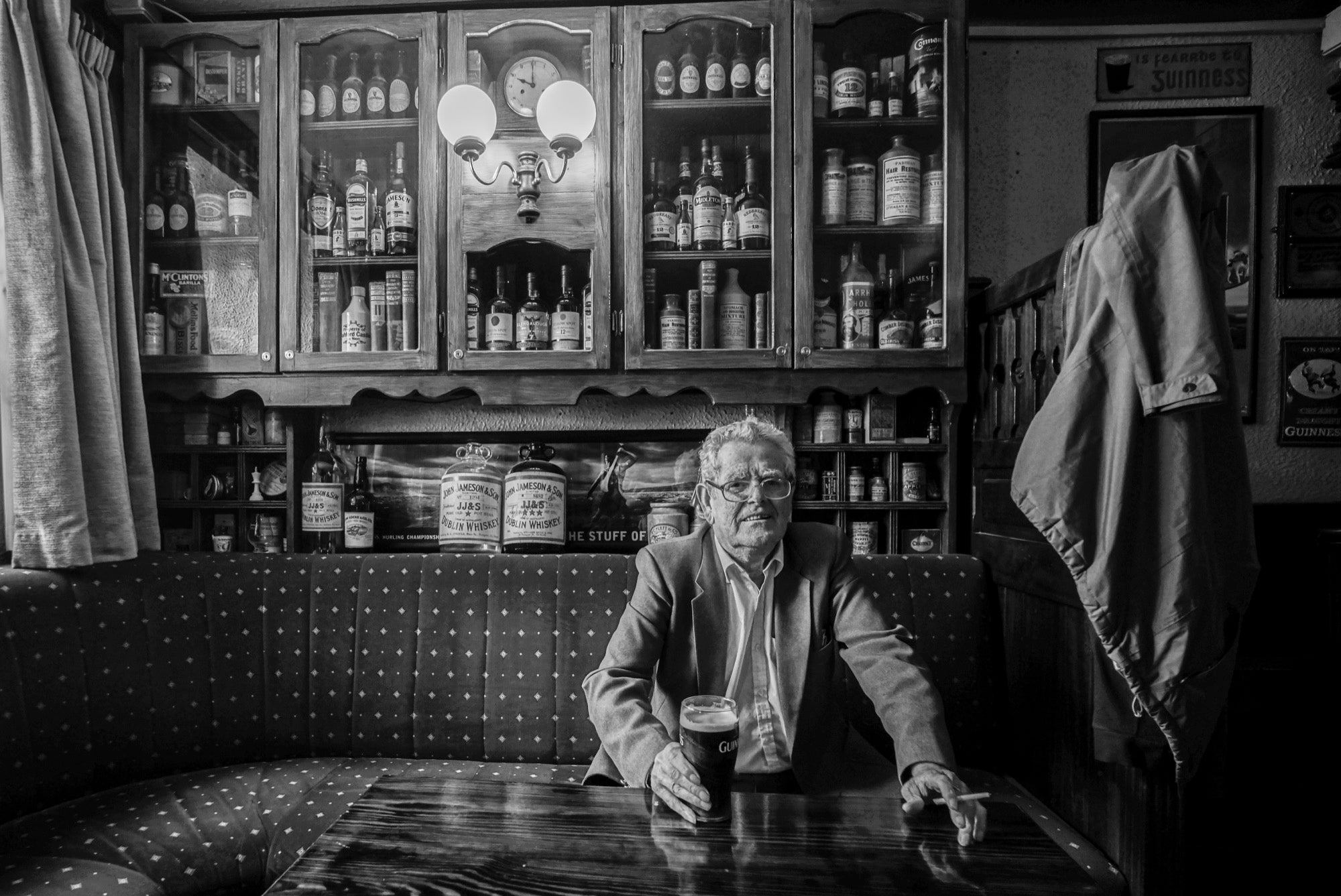 Sony α6300, Sony 10-18mm f/4 OSS. 1/80-sec., f/4.0, ISO 1250
Some time ago, I discovered the Rich B&W mode in the Picture Effect menu that creates a beautiful long-tone jpeg right out of the camera by taking two or more quick exposures in succession and blending into one file with amazing dynamic range. I fell in love with that look (note: you have to be careful, though, because if the subject is moving, or you're using a very slow shutter speed, you can get some ghosting if the two shots can't be perfectly overlaid).
My favorite setup for this work is my α6500 or α6300 with either the 35mm f/1.8 or the 10-18mm f/4 OSS, depending on whether it's a close up, or an environmental portrait. I also make use of this technique with my Sony RX10 series cameras.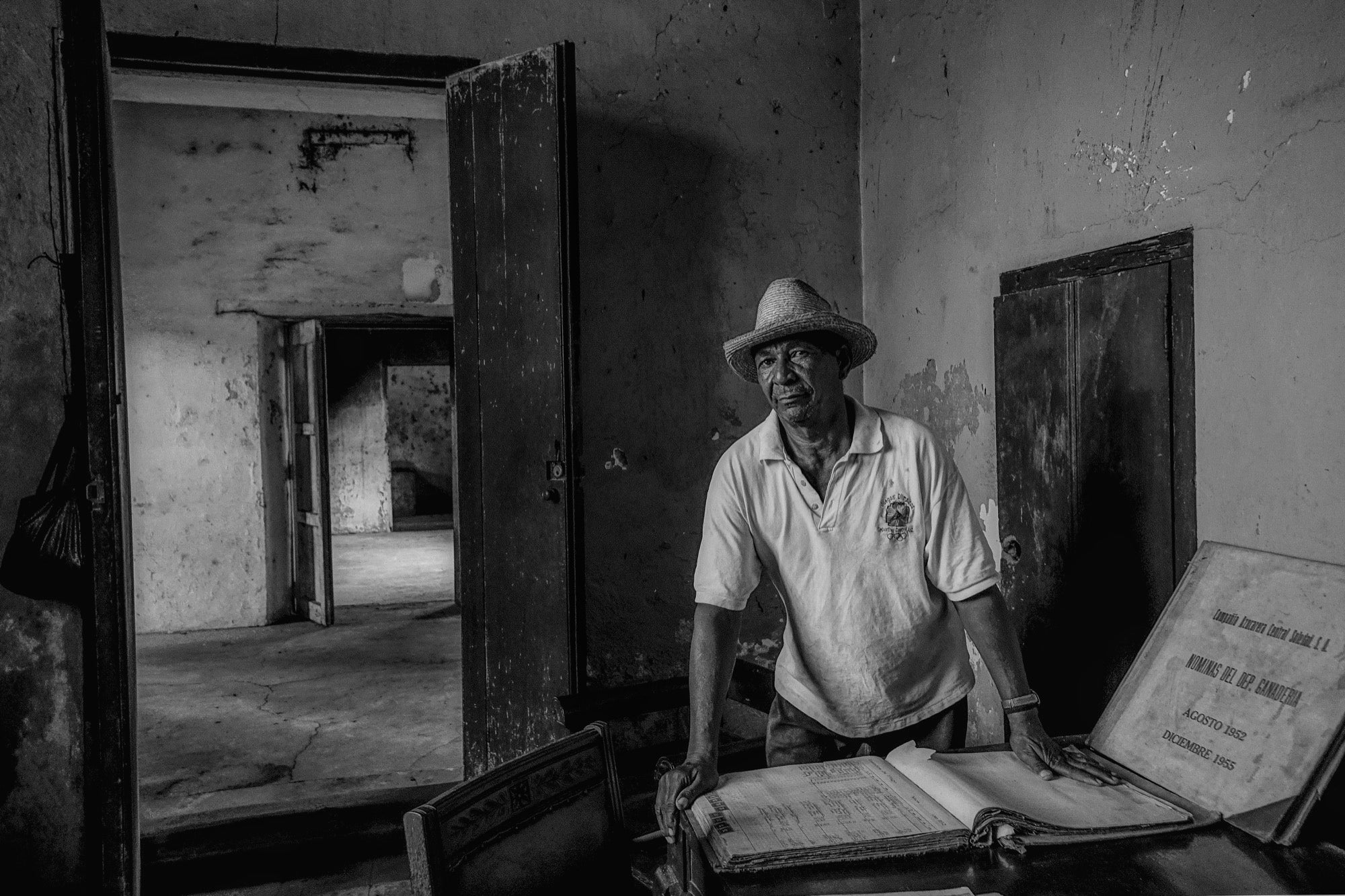 Sony RX10 II. 1/80-sec., f/2.8, ISO 800
This collection of portraits, along with some landscapes of places that have that same ineffable quality, are what is making up the substance of my next book, called "Old Souls, Enduring Places."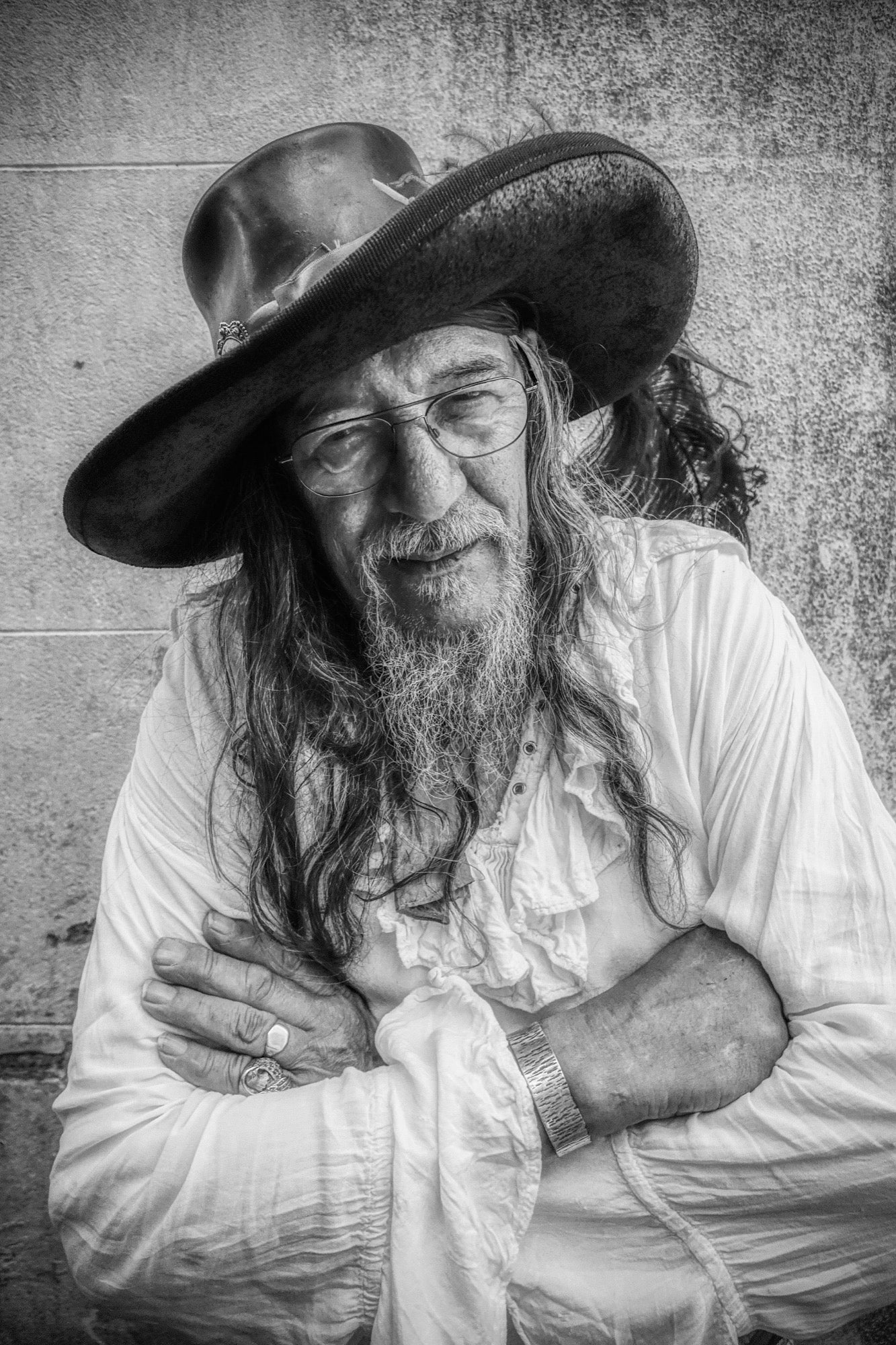 Sony RX10 II. 1/250-sec., f/2.8, ISO 1000
It's the first in the nine coffee table books I've done that will be in black and white, and feature so much portraiture. And it took a detour into filmmaking for me to find my way to it!
July is portrait month at Alpha Universe. See how you can be part of the #SonyAlphaPortrait challenge here. See more of Bob Krist's portraits @bobkristphoto.