In a recent Pro Workflow article, Sony Artisan and wedding photographer Mike Colón shared how he creates the perfect engagement session experience for a couple. A good photographer will ensure that the experience continues to be a good one through the wedding – after all, it is the main event. Here, Mike Colón shares how he keeps the photography magic going and follows through with a wedding workflow process that keeps the client couple happy from beginning to end.
Before: Pre-Wedding Interview & Gear Prep
Mike Colón begins to develop his plan for shooting a wedding based off feedback from the couple on their engagement photos. If there are certain poses they like or dislike, he will keep that in mind for the wedding day. He also does an interview with the bride before the wedding to make sure they are on the same page and he knows which shots he absolutely has to have.
"By the time I have the interview with the bride," Colón explains, "I know what she wants as far as photos go from the engagement shoot. So we go over expectations and I find out if there are any shots she's always dreamt of getting at her wedding, anything she's seen in a magazine that she loves. If I figure out what that shot is and nail it, then everything else is gravy."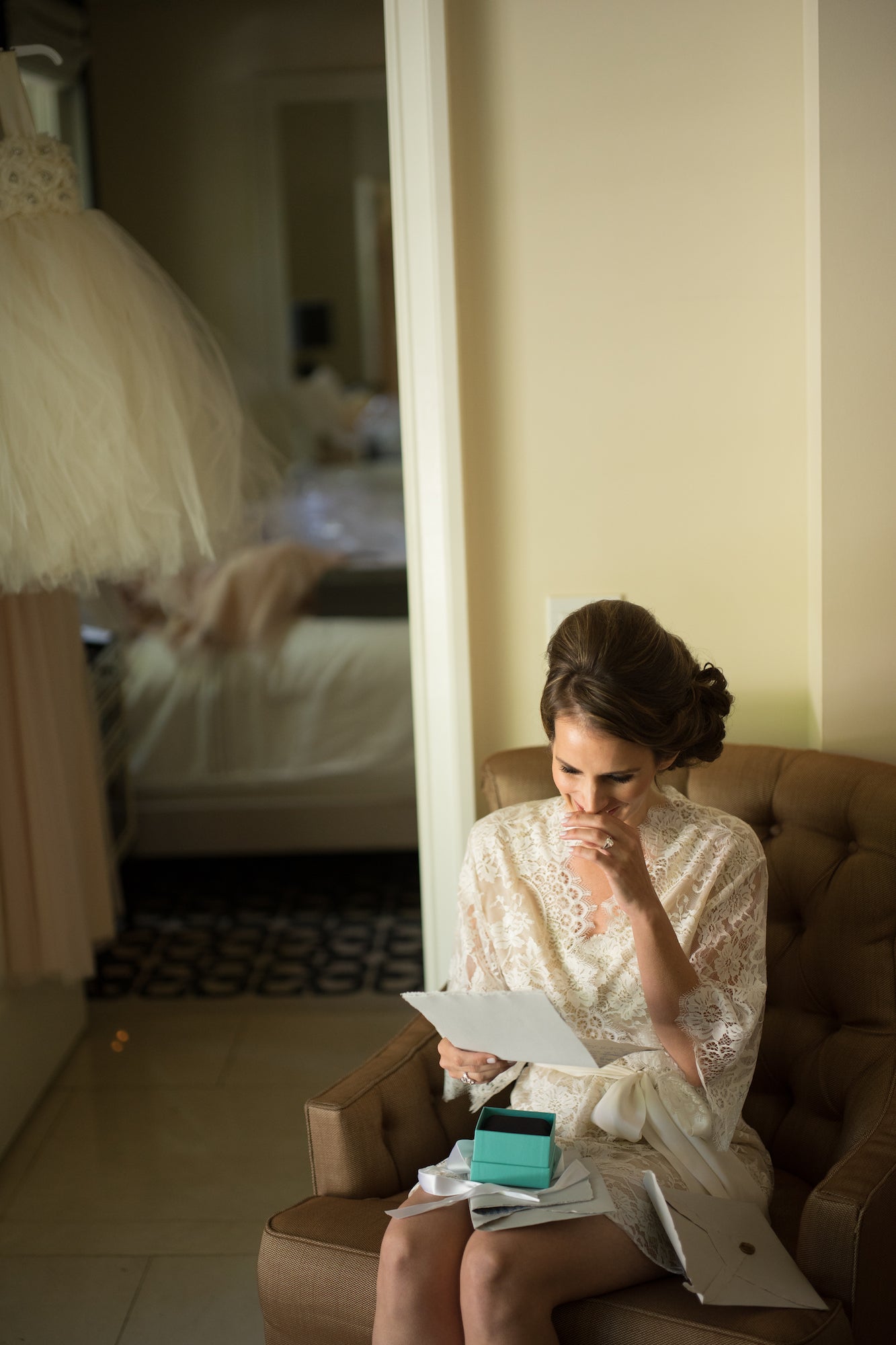 Photo by Mike Colón
"I also ask if there's anything that she's seen a photographer do at a wedding before that bothered her. Maybe she's been in a wedding or been a guest and remembers the wedding photographer yelling too much or taking too long to shoot portraits and missing the cocktail reception. I don't want to make the same mistakes, so it gives me a chance to understand their preferences."
Once he has an idea of the most important shots to get, he discusses the location of the ceremony and the timing. He tries to do this early on in the process before the day's itinerary is set in stone. Then he can check out a sun tracker app to find out where the sun will be and can help the couple angle their entire ceremony for the best light. He also gives the couple homework to talk with their families and create a shot list so he can know exactly which photos of family members need to be taken and avoid any drama. They can note any special guests, such as elderly grandparents or visitors from afar, and Colón can make sure he gets photos of them. The last thing he will determine with the couple is if he'll need assistants there to truly cover everything they want.
With the plan in place for wedding day Colón can decide which gear he packs, a process that's become much simpler over time. "My preparation for getting my gear ready for the wedding is pretty simple nowadays because everything always stays in the same case," says Colón. "It's all in a Tamrac 692 rolling bag. It's carry-on size and has big wheels so I can roll it around on grass."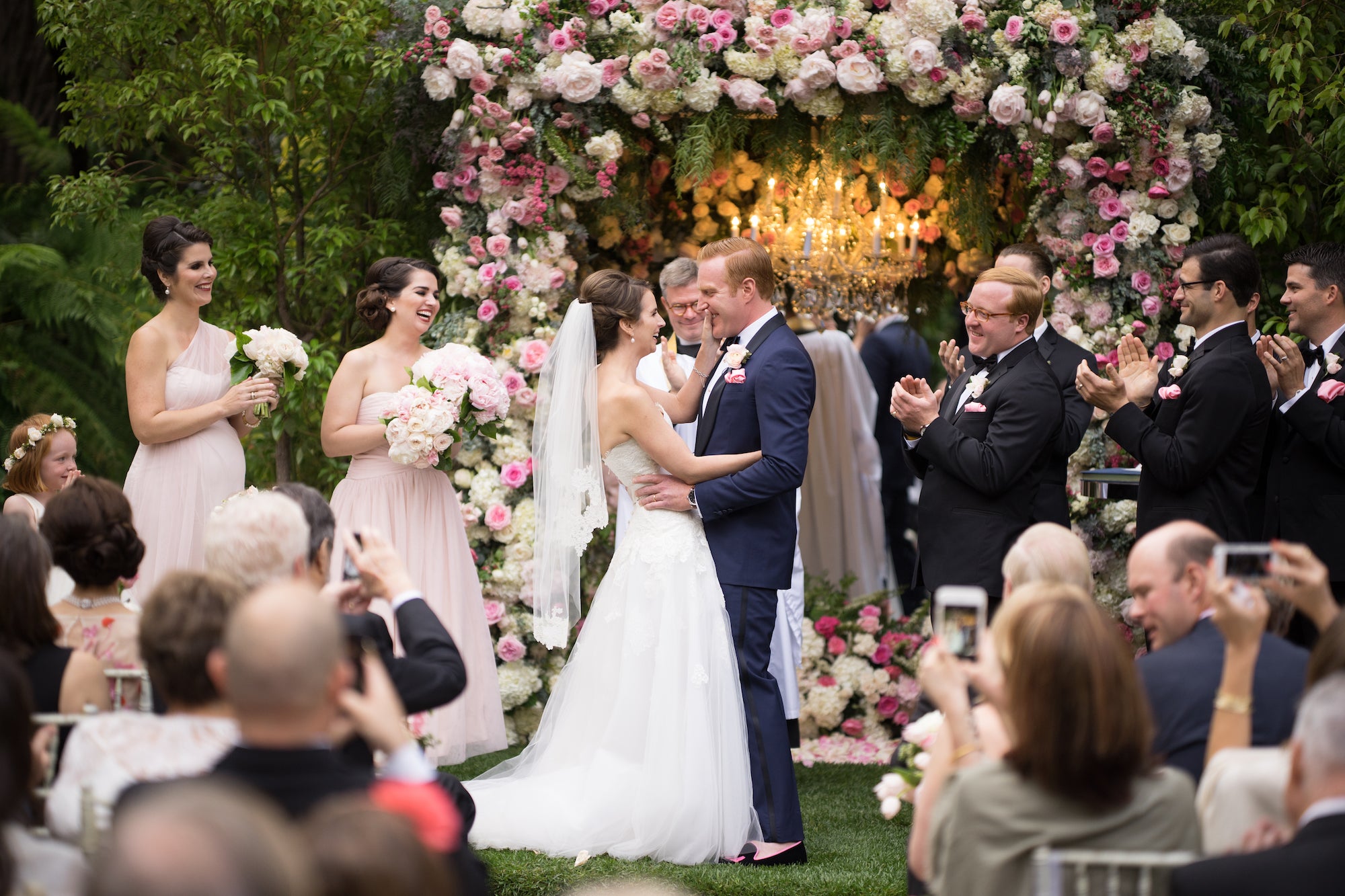 Photo by Mike Colón
"I pretty much shoot with the α7R III the entire day. I have the α9 as my complementary camera because I think it handles silent mode better and I don't have to worry about any kind of pixel bending. If I need to shoot any kind of action in silent mode, I'll use the α9. Or if I need to shoot in silent mode in any kind of funky lighting, or if I need to shoot something super high frame, the α9 handles all of that really well. As for lenses, I'll have my primes – the Sony 35mm f/1.4, 50mm f/1.4, 85mm f/1.4 G Master, 135mm f/1.8 G Master and the Macro 90mm f/2.8 G. Then I also have a 28mm f/1.4 I usually bring for scenic shots. As far as zooms go, I bring the Sony 16-35mm f/2.8 G Master which is great for super wide room shots or group shots if I'm in a tighter spot. Then I'll bring the Sony 24-70mm f/2.8 G Master, which is my go-to for the family formal shots and reception shots, and the 70-200 f/2.8 G Master for the ceremony."
He also packs five batteries in his bag, usually only using three or four on wedding day. He has them all charged and ready to go, but does bring a charger just in case there's a rare occurrence and he has to cycle through any of them. Depending on the scenario, he also packs various lights. He has a big video light he might set up, or several little strobes he can adjust wirelessly. He also brings the Sony HVL-F60M off-camera flash to use in certain circumstances, like when the couple is getting in the limo to drive off.
During: Camera Settings & Shot List
When wedding day arrives, Colón double-checks his cameras to ensure they are properly set. "I leave the autofocus turned on and I have my different autofocus modes established. If your camera is updated you are able to remove some of the modes, making it easier to flip through them on wedding day. Instead of 15 different options, you can narrow it down to the three that you use all the time."
Photo by Mike Colón
"Basically I'm using the wide area where the camera is picking up focus and I'm in continuous mode all day long," explains Colón. "I have the shutter release default to where if I push the shutter halfway, it focuses. Then my AF is on, but reversed and set to AF/MF control hold. What that does is when I'm in autofocus mode, I'll press that down and it actually locks the focus and shuts down autofocus. So if I find focus on the bride's eye during the ceremony, I can hold that button to lock it so it doesn't jump to the pastor's eyes. If there are too many people in a scene and the AF is getting confused, I'll switch to flexible spot medium to stay dialed in."
He also double-checks that all of his SD cards are reformatted and has them in the dual card slots with one getting small JPEGs and the other getting full RAW files. Once any assistants arrive, he synchronizes the timing on all of their cameras so the photos are in chronological order at the end. Then they can move into capturing the bride and groom getting ready. From there, it's all about nailing the primary shot list and trying to get candids or shots from the secondary list if there's time.
After: Culling, Editing & Sharing With The Client
The culling and editing process after the wedding is exactly the same as it is for the engagement session. He loads the photos into Photo Mechanic to select his favorites. He tags them using the "1" key and uses the edit-in process, versus editing-out, meaning he pulls out the best shots instead of getting rid of the worst. Once he's made his selects, he puts them into a folder called "Keepers" and brings the entire folder into Capture One. This is where he will do his color corrections, cropping, and straightening.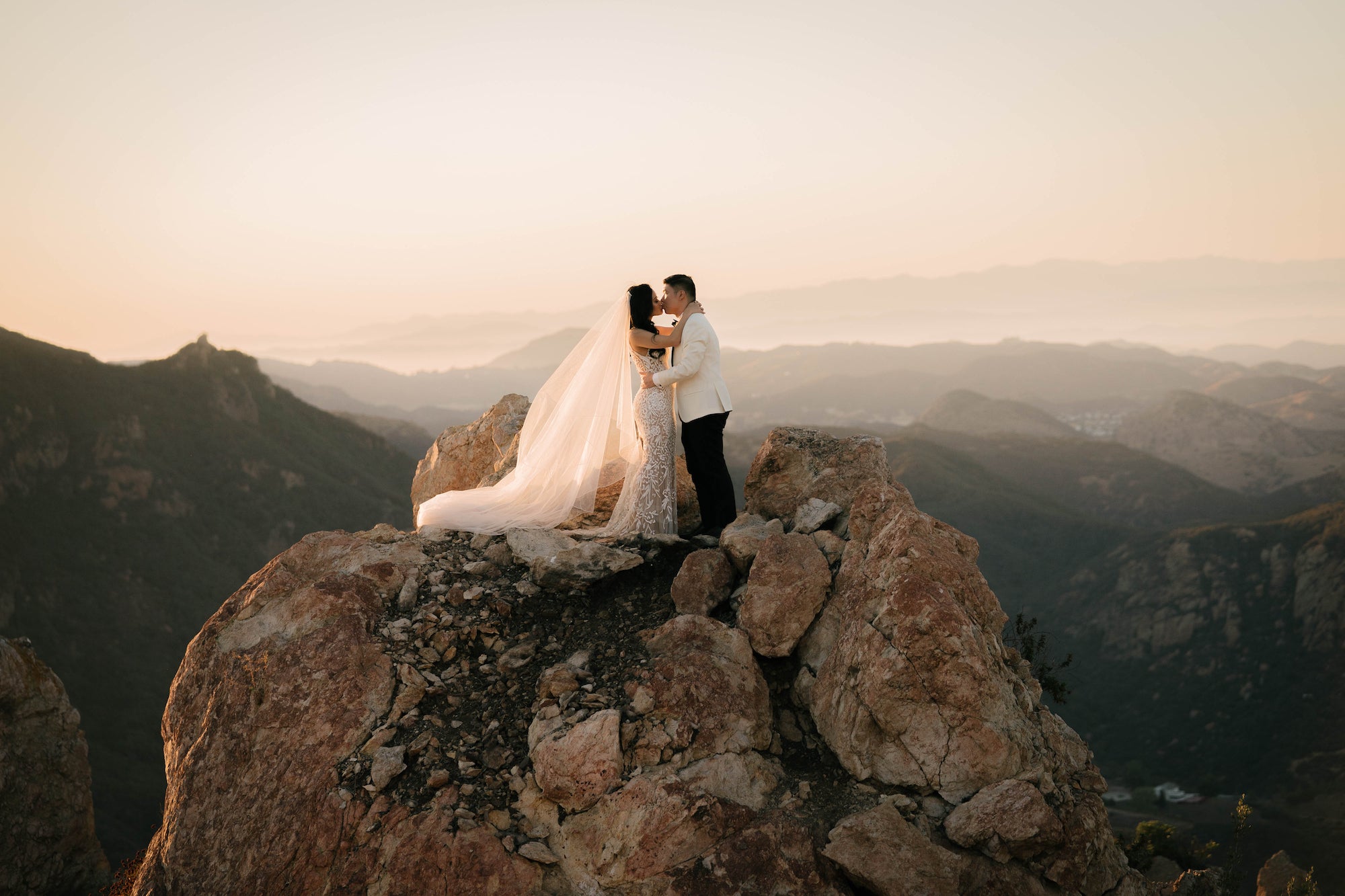 Photo by Mike Colón
He tries to use batch corrections where he can to keep the photos consistent, and sometimes he will bring something from Capture One into Photoshop if he needs to use the healing brush or spot tool to get rid of something random in the photo. Once he's finished with the edit and all of the images are dialed in, he will do an export of the JPEGs into a folder called "Corrected." He has everything backed up onto Sony 12 TB RAID drives both offsite and in his studio for redundancy. Then he uploads them to his online gallery hosting company called passgallery.com and shares the link with his clients.
"There are a ton of options for the online gallery when you share it. You can watermark your images, decide who can access them and choose if you want them to be able to download high-res or low-res versions. I don't really put many restrictions on it – I try to make it as easy as possible for clients to download and share unless they request otherwise. I usually leave off the watermark because it makes it hard to crop the image and just looks tacky. I don't want people to think I'm trying to hold images hostage or make money off of prints later. That's not really a big percentage of my income anyway. I want people to feel like my service is about me and my photography and capturing this special moment for them to remember forever."
See more of Mike Colón's work on Instagram @mikecolon.