What better way to celebrate International Women's Day than by highlighting the winners of the Alpha Female+ grant for the 2021/2022 season. These inspiring creators have proven their passion for telling the stories they want to tell, and they've used the Alpha Female+ grant to make it happen. As grant winners, each received $5,000 in cash to help create their project, a full-frame camera and lens to shoot the project, a one-year full Adobe Creative Cloud All apps subscription, one-year Sony PRO Support membership and more. You can still apply for the final grant of the season by April 3, 2022 – learn more and submit your project HERE. Check out all of the winners from the fourth season of the Alpha Female+ grant and their projects below, see all of the previous Alpha Female+ grant winners and their projects here, and join our fast growing community on Facebook and on Instagram.
Elizabeth Cayouette
Director, videographer and editor Elizabeth Cayouette has created videos for clients like Aerie, Williams Sonoma and All Womxn Project. She was the first winner in the 2021/2022 season of Alpha Female for the launch of her video project @keiecreative. For the project, Cayouette shot and edited her first tutorial video, Intro To Premiere Pro, with the goal to help set young women's creative video journeys in motion. Learn more about her project here and watch her Intro To Premiere Pro tutorial video she created for the project below.
Kristin Atwood
Kristin Atwood is the chef-turned-filmmaker behind the YouTube Channel Chef Studio, an Emmy-nominated, independent, creator-led, production studio that specializes in creating food and cooking content for digital platforms. She won an Alpha Female+ grant for her project, "Flight of the Bumblebees," where she created a five-part video cooking series inspired by the beauty and magic of bumblebees in spring and summer. See part one of the series below and view the entire project here.
Nasra Nimaga
Creative soul Nasra Nimaga's artistic pursuits include photography, architecture and interdisciplinary design, all intertwined to inform one another and draw from her personal experiences. For her Alpha Female+ grant, she created a photo essay combining photography and storytelling to explore the challenging perceptions of womanhood and identity. The project combines photography and storytelling to explore and celebrate womanhood, and you can see the full project here.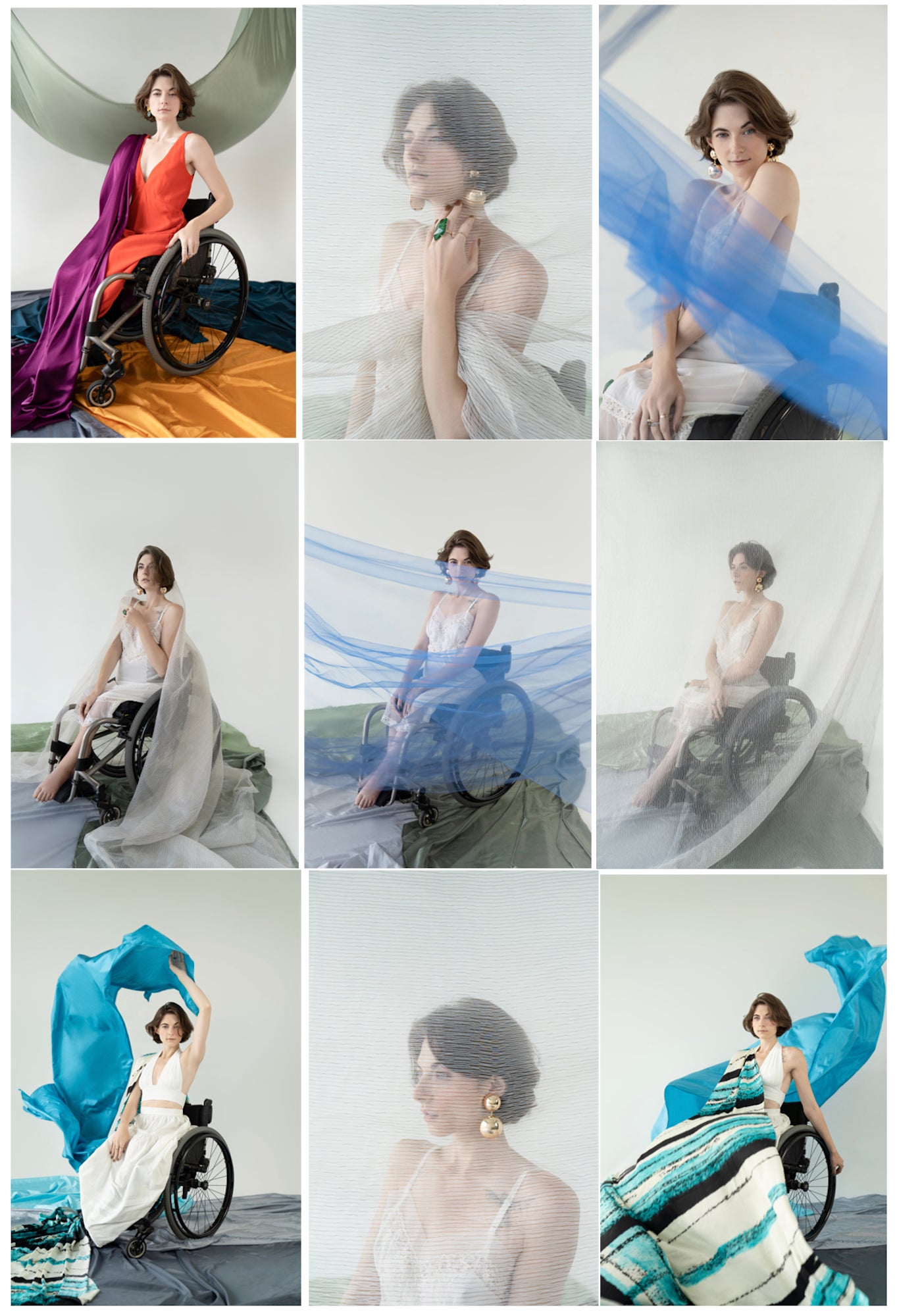 Photos by Nasra Nimaga.
Hannah Mather
Hannah Mather is a biologist turned beekeeper turned pollinator advocate. She likes to use eye-catching imagery of animals that are often feared to show the beauty you have to slow down to see. With her Alpha Female+ grant project she created The Pollinator Project, a photo and video series to show the unique life and behavior of several pollinator species. See her completed project here.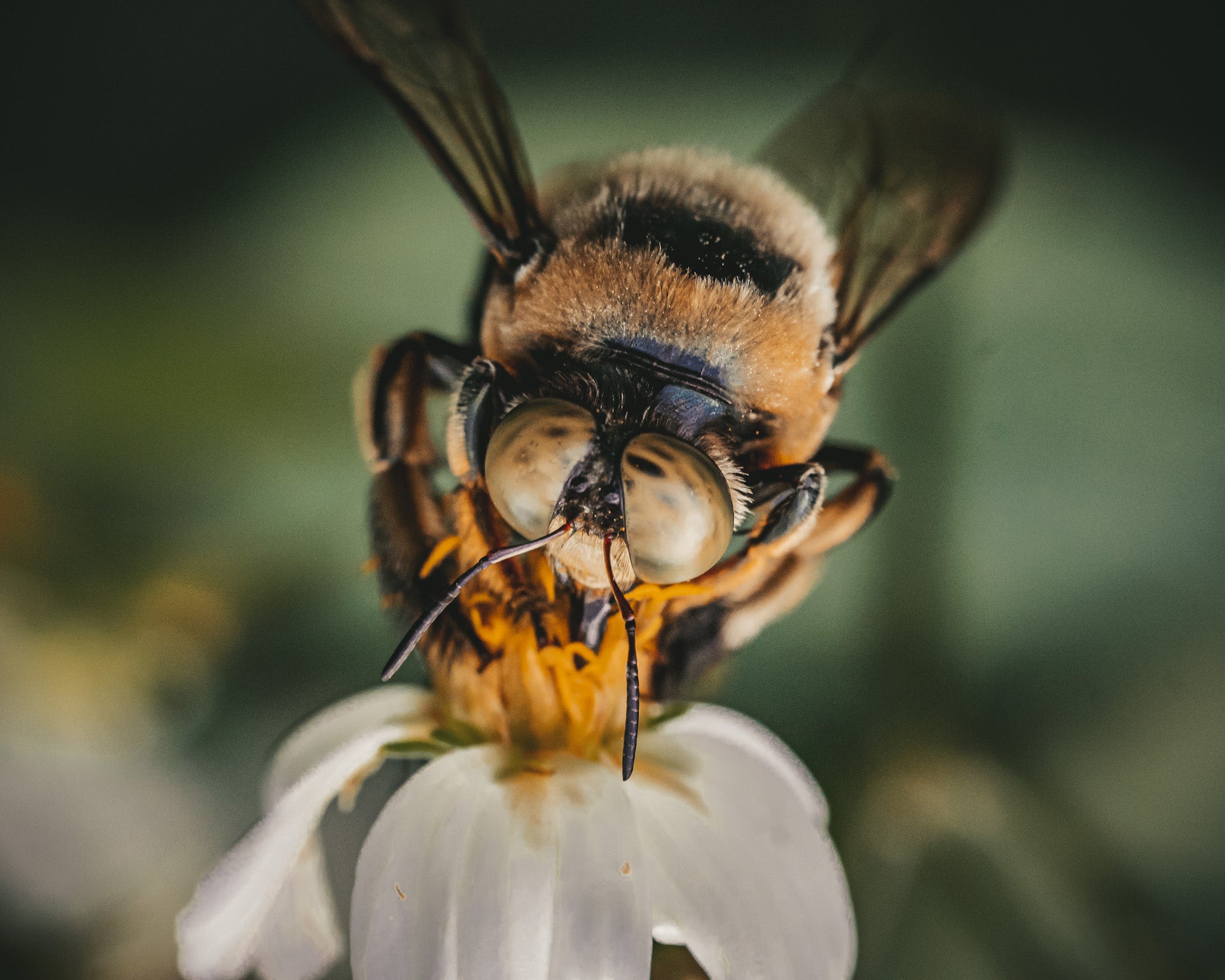 Photo by Hannah Mather. Sony α6400. Sony 90mm f/2.8 Macro G. 1/800-sec., f/7.1, ISO 3200
Sharon Miller
Hip-hop artist turned portrait photographer and creative educator Sharon Miller found the arts as a pathway to success at a young age. She experienced hardships like poverty and homelessness as a child, and her own story is what served as the catalyst for her Alpha Female+ grant project, The Creative Ambassadors: An empowering youth portrait exhibit celebrating our future creative leaders. The portrait project features fine-art editorial-style portraits of creative community youth between the ages of 13-24, and you can see the complete project here.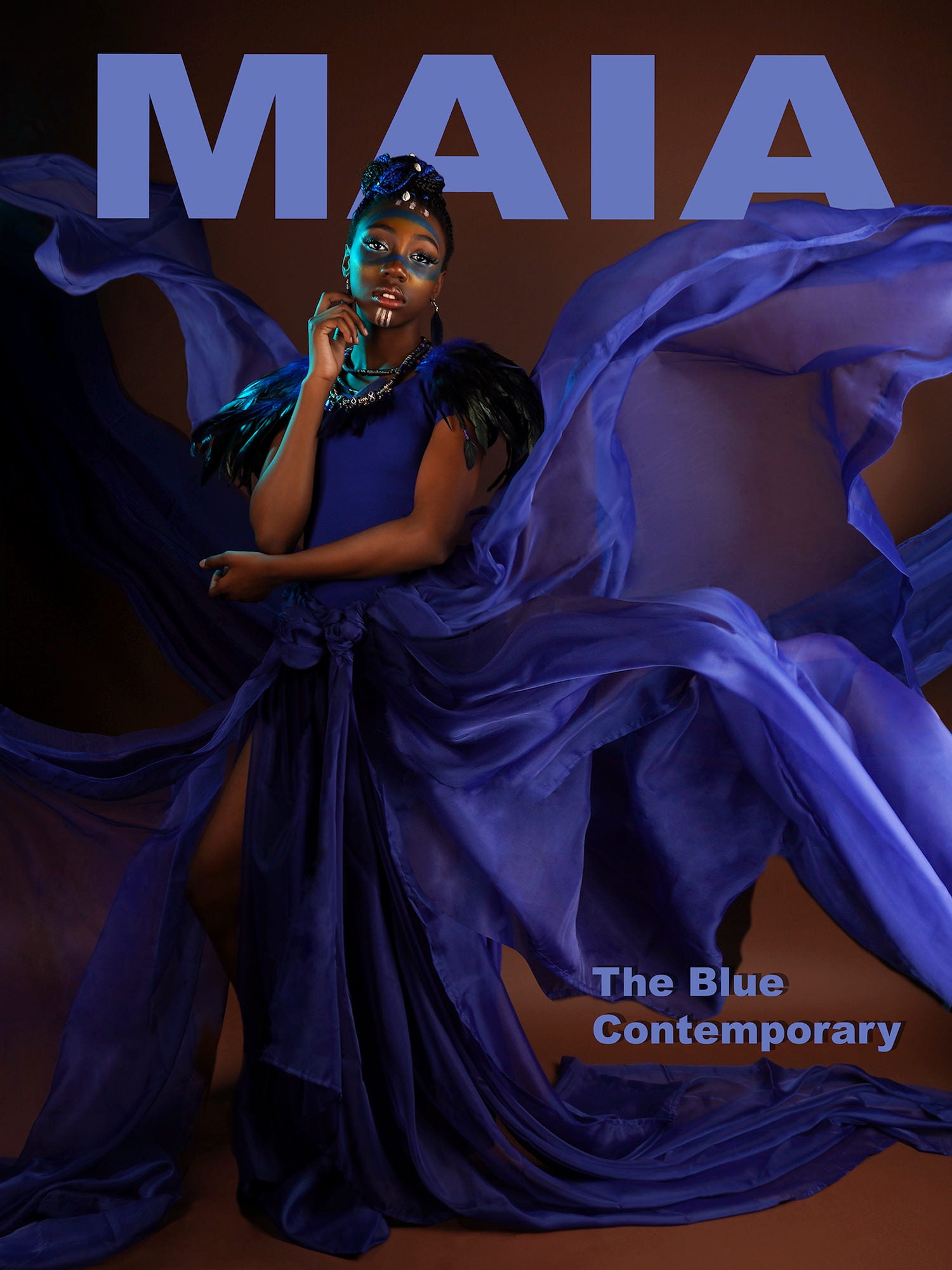 Photo by Sharon Miller. Sony Alpha 7 III.
Gabrielle Mariella
Filmmaker, singer and actress Gabrielle Mariella's experience in the creative industry is what inspired her Alpha Female+ grant project ENOUGH, a documentary film focusing on recognition of women within the creative industry, especially within Broadway. The film explores the lack of diversity on the stage through interviews with five women who are already pursuing a life in the arts and producing groundbreaking work. Watch the trailer for the documentary below and see the complete film at enoughfilm.org. Learn more about the project here.
Angela Perez
Fashion and portrait photographer Angela Perez has a passion for shedding light on those who don't often get their story told, and she brought that passion to her Alpha Female+ grant project. The project, Life Celebrations: Documenting the Photographic Wisdom of Our Elders, is a portrait project featuring the stories of those with more years behind them, embracing their age as those years made them who they are today. See the full project here.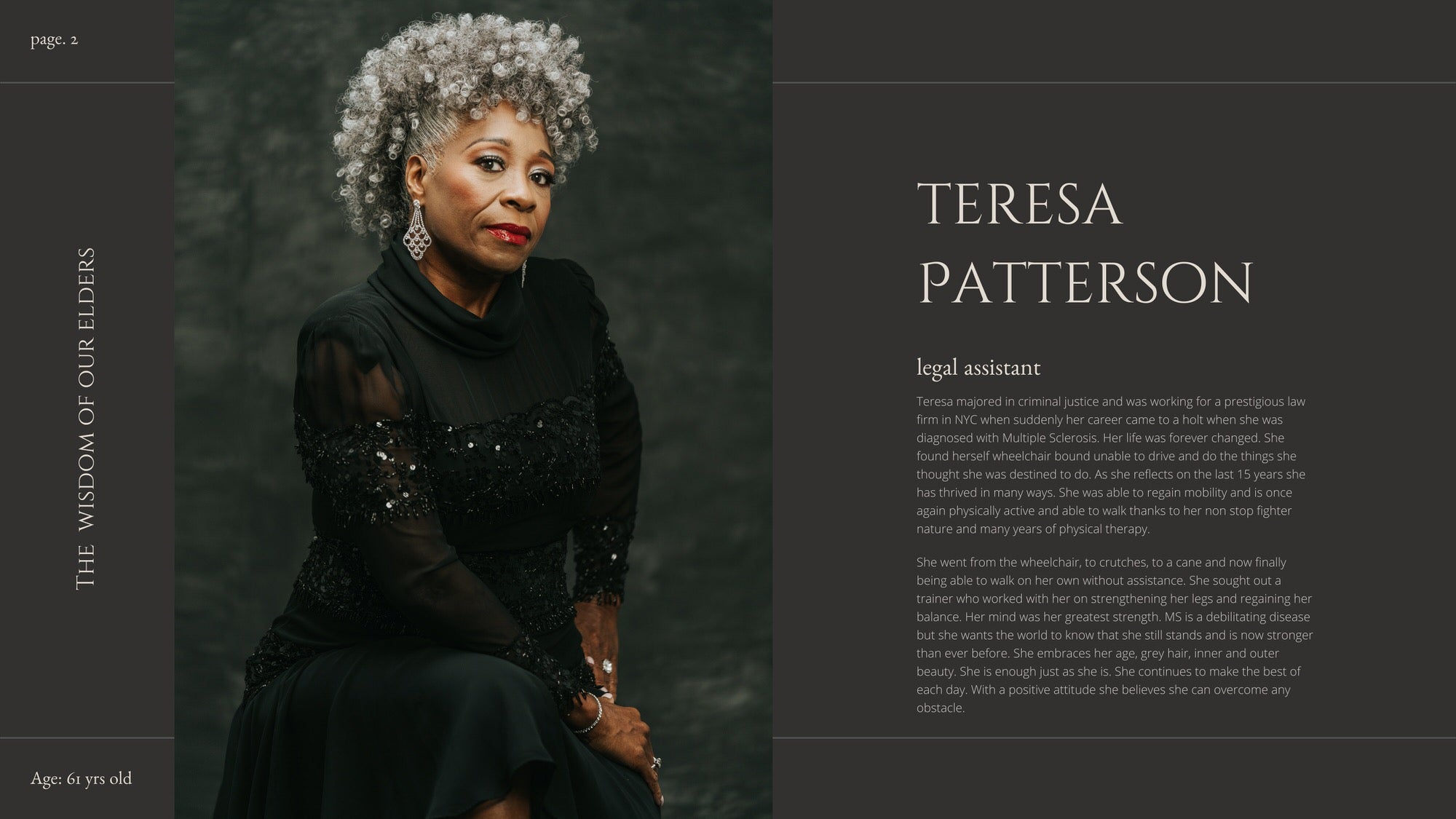 Photo by Angela Perez.
Tori Wright
Tori Wright is a fashion-inspired portrait photographer, and for her Alpha Female+ grant project she put that specialty on display by creating a series of stylized portraits of women. The project, Return To The 1920s & The Age Of Empowerment, features that highlight the centennial – glamour, fashion, whimsy, theater and more. Watch the video on her project below and see more of the images and read Wright's full story of the project here.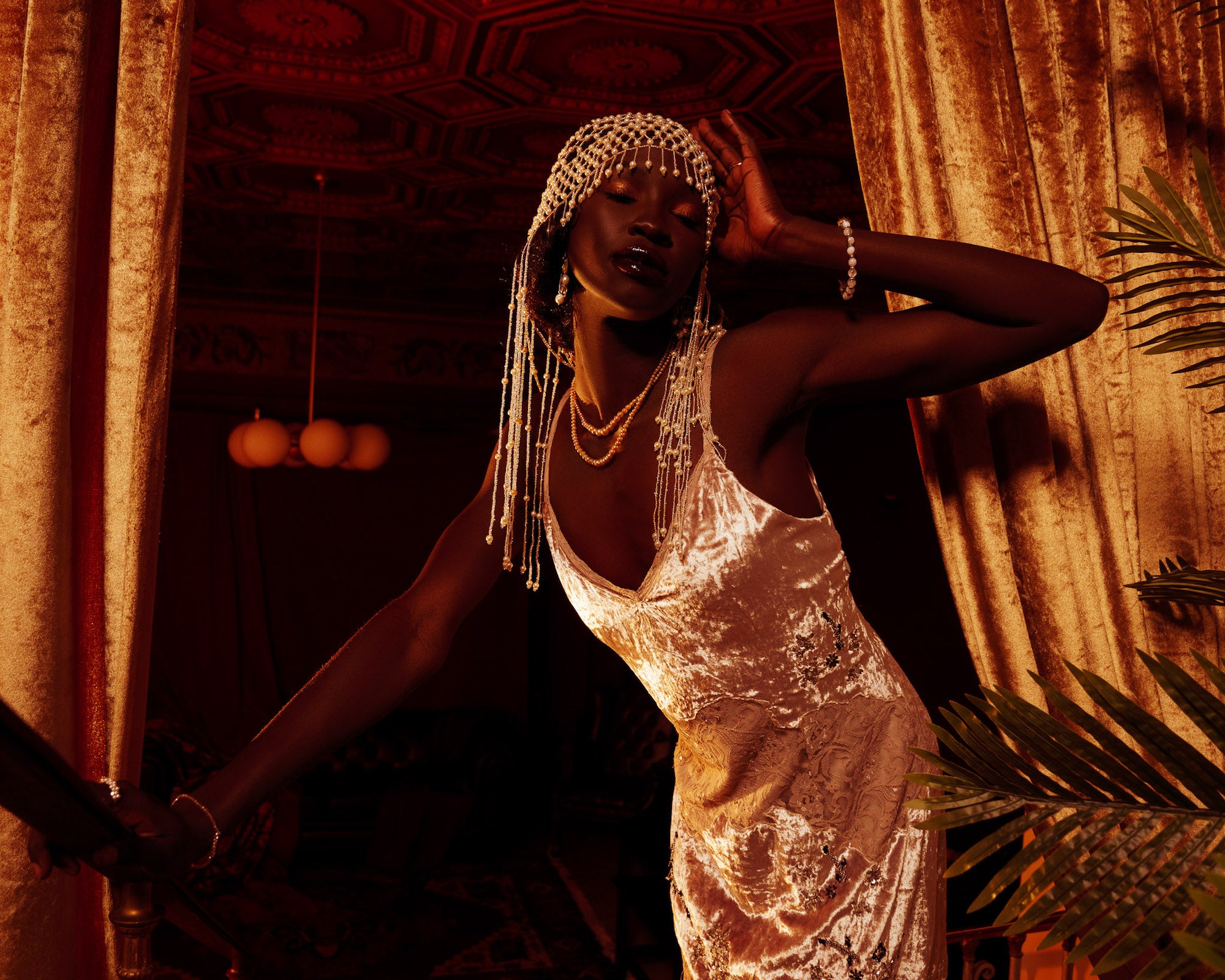 Photo by Tori Wright. Sony Alpha 7 III. Sony 24-70mm f/2.8 G Master.
Luisa Del Valle
Luisa Del Valle is a self-portrait photographer whose work explores minimalism, solid colors, shapes, papercraft and everyday objects. For her Alpha Female+ grant project, she explored the concept of transformation, transforming five everyday objects into creative expressions and recording the process in behind-the-scenes videos. You can see one of her video transformations in the video below and read more on her full project here.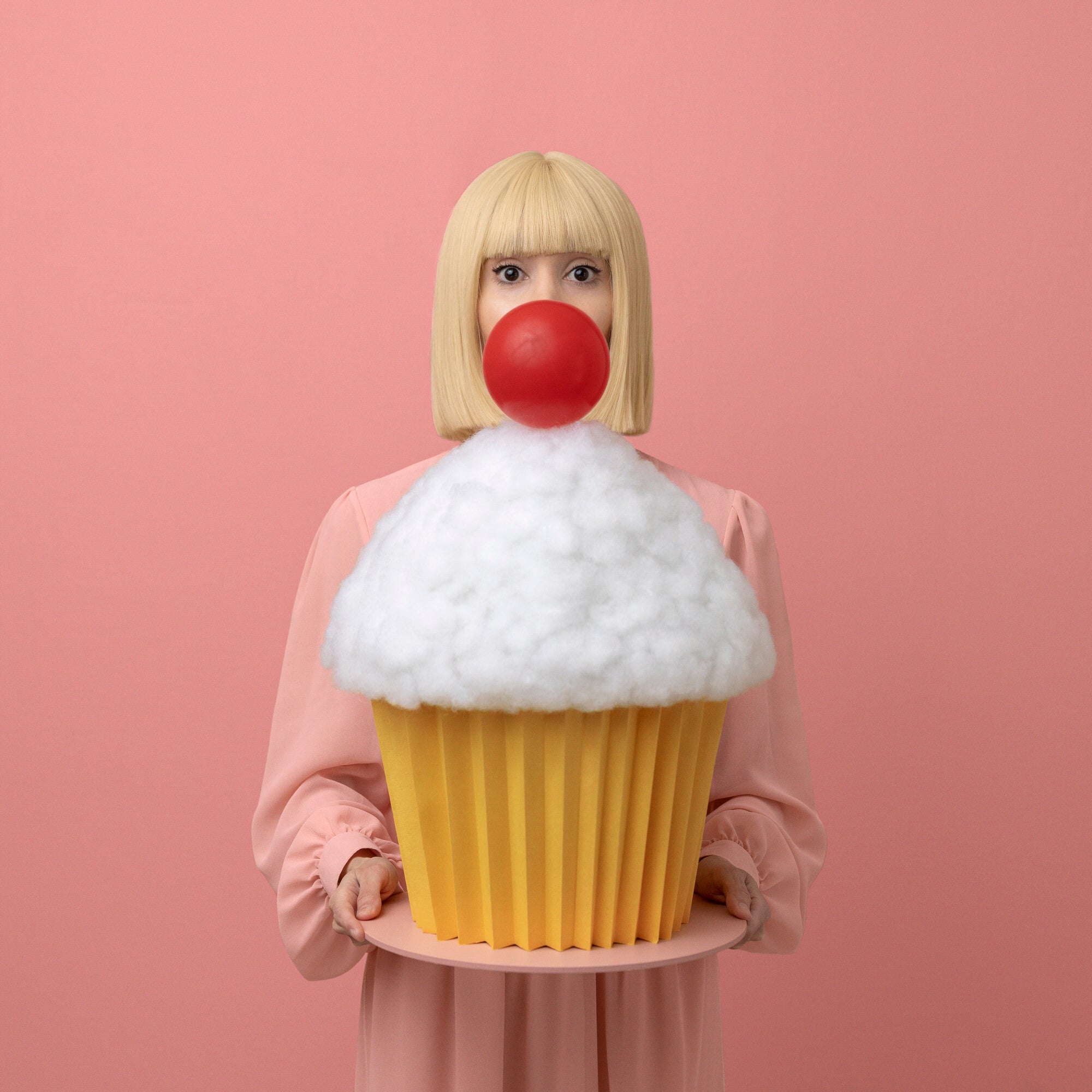 Photo by Luisa Del Valle
Melody Paine
Photographer and filmmaker Melody Paine is the most recent winner of an Alpha Female+ grant. Her photo and film work specializes in capturing authentic and emotional stories, and for her Alpha Female+ grant project she will work with the Make-A-Wish Foundation Massachusetts and Rhode Island and a featured family. Stay tuned to AlphaUniverse.com as we follow Melody and the film.