Of the myriad challenges facing professional photographers, the most fundamental might be striking a balance between doing the work we're most interested in and doing the work that pays the bills. Without exception the world-class photographers profiled in the pages of popular photo magazines have one thing in common: they are true to their own vision. Instead of flailing about in search of something they think might sell, they focus on what they most want to do. Following the market or being something we are not is a recipe for building a portfolio that won't stand out from the crowd.
One working pro who figured this out early is Sony Alpha Female Creator-in-Residence Megan Allen. A wedding photographer based in Dayton, Ohio, Allen's work definitely stands out as her own. In a marketplace crowded with wedding photographers using selective focus, natural light and similar post-processing filters, Allen goes her own way. Her images are bright, bold and vibrant, high-energy and imaginative, made with a skillful combination of strobe and natural light. If any photographer is actively doing her own thing in lieu of what the market dictates, it's Allen.
"This is what's speaking to me," she says. "How do I find the style that speaks to me and then make it my own? You can be inspired by lots of things but how do you make something your own? What's your interpretation? What's your world view? Because when they feel you, that's going to make people fall in love with your work."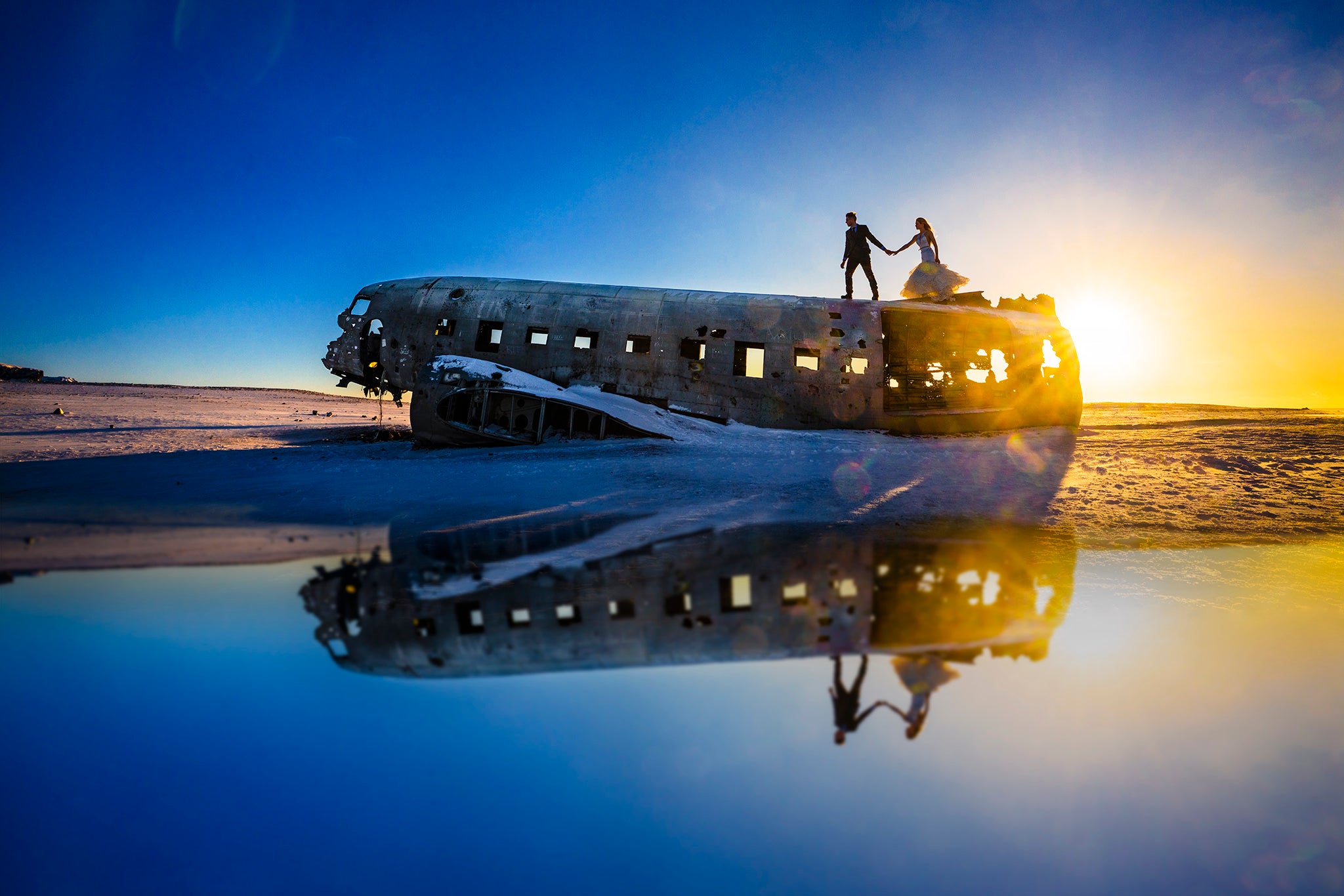 Photo by Megan Allen. Sony α7R III. Sony 16-35mm f/2.8 G Master. 1/800-sec., f/11, ISO 400
Find Your Tribe


Instead of taking sole credit for her photographic "eye," Allen cites the mentors who instilled in her the skills and confidence to follow her heart.
"When you first start out," she says, "even after you're in for a while, you should be looking to be inspired by other people. I was looking at what spoke to me and the people who inspired me were Two Mann Studios and Chrisman Studios, and just fearless photographers in general. There's a whole subset of this counterculture of bold, vivid, moment-driven photographers. I really leaned into that. They were kind enough and took me under their wing and taught me, and so I see what I'm doing now as just an offshoot of other people being extremely kind in teaching me and allowing me to flourish and build my own style. So I can't say that I'm doing anything that hasn't been done, because I have lots of friends doing it, and doing it better than me, but I'm inspired by them. And so when I was trying to find my style, I found so much meaning in that boldness, because that's how I live life. Or how I hope to live life. You're here once, do it big."
Pushing Forward Without Completely Alienating Your Clientele


Making the transition from struggling photographer to one who puts a limit on the number of assignments she will accept in a given year is no easy feat. Worse still is the feeling that one must abandon the few things that seem to be working in an effort to take the business to the next level. Allen says in her own case that transition worked because she took her time and honored her customers' wishes—pushing forward with more creative work as clients expressed interest, while respecting those who had booked her prior to her change in direction.
Photo by Megan Allen. Sony α9. Sony 16-35mm f/2.8 G Master. 1/250-sec., f/2.8, ISO 64
"It's a long game," Allen says. "When you start changing your style—and it wasn't so much of a big style change for me but more of a content change—you'll alienate people any time you niche down. Because of that, you tend to cut down your clientele. When I was transitioning and really focusing on what I wanted to shoot more, I had couples that said, 'we just really want traditional photos. We don't want anything overly creative.' And that's fine. And you do it. You just don't show it. To this day I always tell my couples, look we're going to get the safe shots, we're going to get the shots that grandma wants as a 5x7, and then we're going to get a little crazy. I'm still delivering those safe shots, but my couples know ahead of time that we're not going to spend as much time on those as they would with a traditional wedding photographer. So if someone wants a lot of those, then I'm not the one for you."
Show What You Want To Shoot, Shoot What You Want To Show


One key for Allen was to shape her portfolio to highlight the images that showcase the work she wanted more of.
"When I first started I didn't have a clear path and I was lucky enough to be mentored by Robert J. Hill," she says. "Him teaching me really helped me in my business. And one of the first things that he taught me was the value of showing what you want to shoot. He took me to my own website and my entrance photo to the website was a couple exiting a church. And he asked me, 'Do you want to shoot church weddings?' And I said "no." And he asked why was I showing a church wedding right off the bat as the first photo couples ever see? It can be a pretty photo but it's not what speaks to you, so why would you show that first? Because that's what you're going to get hired to do more of if you show it."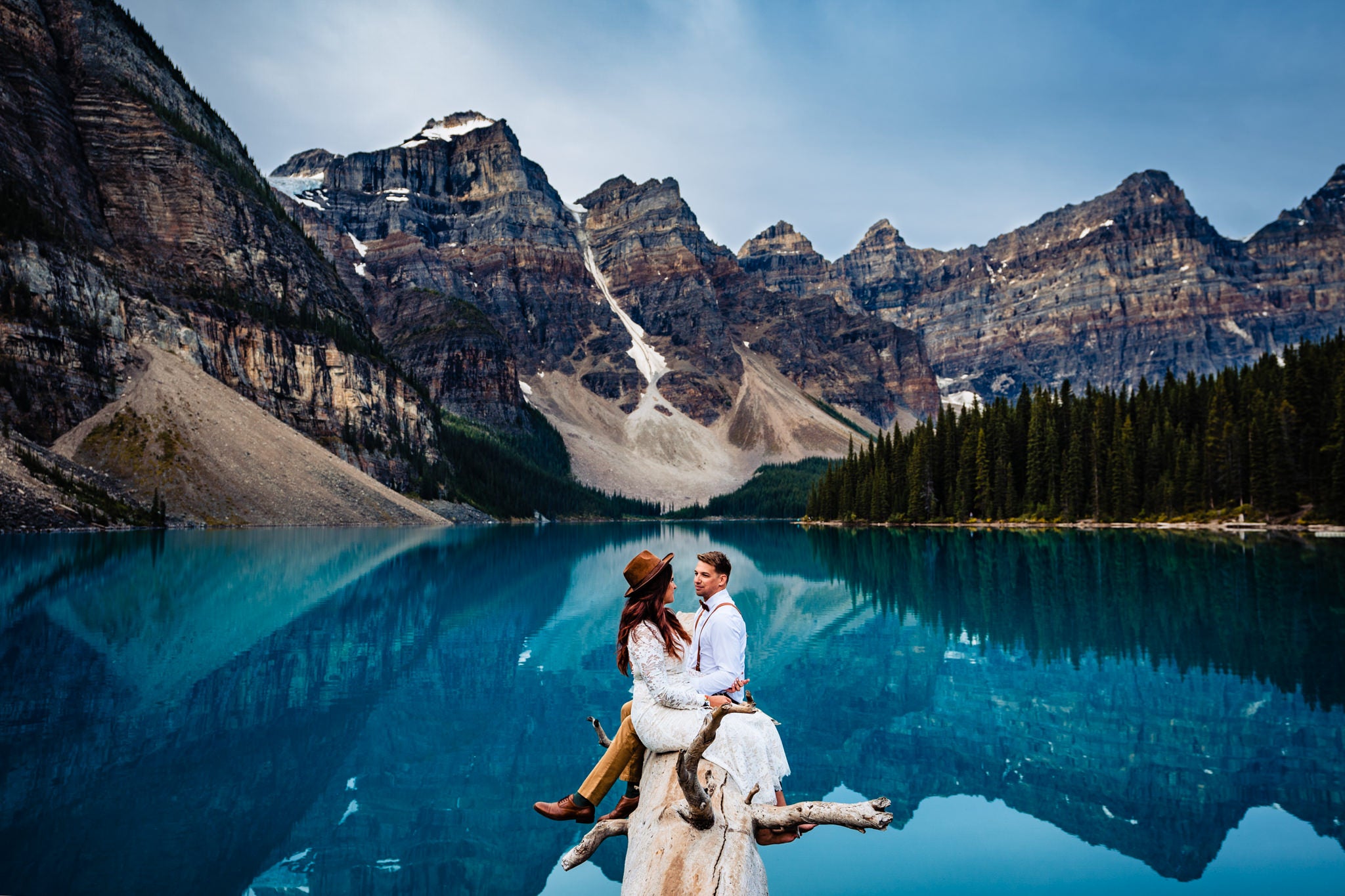 Photo by Megan Allen. Sony α9. Sony 16-35mm f/2.8 G Master. 1/160-sec., f/4, ISO 100
Having a personal vision isn't just about being selective with the portfolio after the shoot is complete. Knowing your goals, the kind of work you're striving to achieve, not only provides direction when the camera is in hand, it also helps you connect with the kind of customers who want your vision.
"I started pushing the photos that made me feel something on my website," she says. "It's hard because I hear photographers say, "Well, my couples want to see themselves on my website, it makes them happy." And my response to that is, yes, but your website is your brand. So you can take a wonderful wedding, but if it's not the brand that you want to continue to shoot it's okay not to put it on your website. Being very particular with what I post on my website has allowed me to build my specific brand to exactly to where I want it to be. And now it's at the point where all of my stuff goes on my website because the couples who do invest in me are the couples who want that brand."
For the best photographers, finding a style and building a brand are never-ending endeavors. "Generally the best photos are just outside that comfort zone that you're in," says Allen. "Push past that and see what you can create in that uncomfortable zone. Because that's where the good stuff happens."
Megan Allen is a Dayton-based destination wedding photographer and Sony Alpha Female Creator-in-Residence. To see more of her unique brand of wedding photography visit www.choosestudio22.com