Like a pair of Wayfarers or the color black, a fast 50mm lens never goes out of style. The latest addition to the full frame Sony E-mount lens lineup is a nod to the timelessness of this indispensable prime.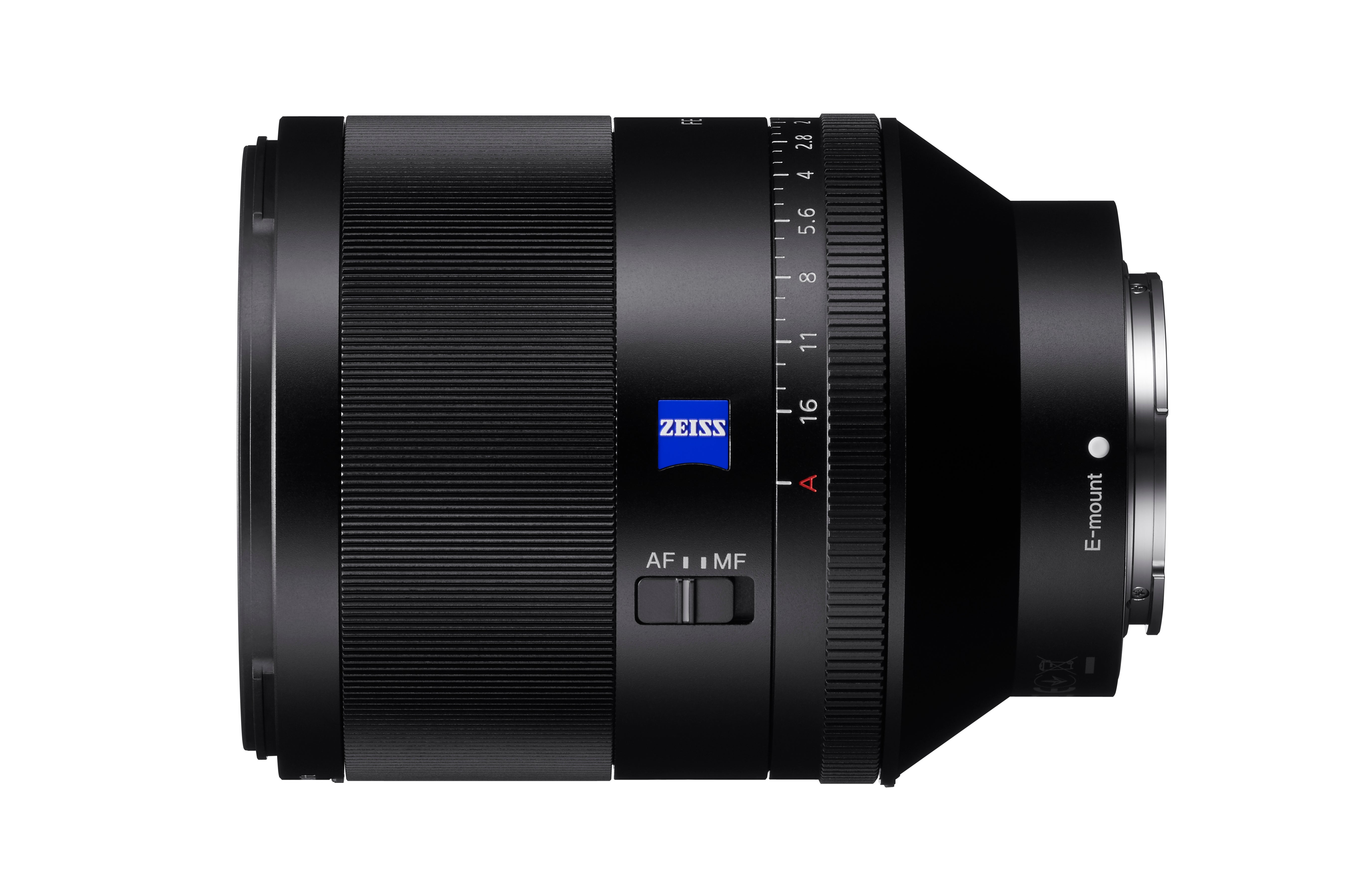 The Planar T* FE 50mm F1.4 ZA has the key benefits of a highly- engineered ZEISS optical system. The Planar T* 50mm f/1.4 ZA lens for Sony A-mount cameras has long been one of the most highly regarded lenses made. The new Planar T* FE 50mm F1.4 ZA for the E-mount camera system picks up where that lens left off. Edge to edge sharpness is outstanding, even at the maximum f/1.4 aperture and the 11-blade iris gives you beautiful bokeh.
An especially nice feature is the manual aperture ring. It's excellent for motion shooters and still photographers alike. Photographers who cut their teeth in a completely digital and electronically-controlled era will appreciate the ability to control the aperture via a clicking ring at the base of the lens and for 4K motion capture, the aperture ring can be declicked to smoothly adjust the iris while shooting. Of course, the aperture ring can also be disabled for full camera-controlled aperture-by-wire functionality.
The new Sony Planar T* FE 50mm F1.4 ZA will ship this month. Pricing is $1500.
Here's the full press release:
Sony Releases Full-Frame FE 50mm F1.4 ZA Prime Lens
A quintessential wide-aperture 50mm "normal" lens, the new ZEISS® Planar F1.4 offers high resolution, high-contrast and overall exceptional performance
SAN DIEGO, July 11, 2016 – Sony Electronics, a worldwide leader in digital imaging and the world's largest image sensor manufacturer, has today introduced a new full-frame lens for their E-mount camera system, the Planar T* FE 50mm F1.4 ZA (model SEL50F14Z).
This 50mm prime lens features a large F1.4 maximum aperture that offers impressive contrast and outstanding resolution that are hallmarks of the ZEISS® brand. It produces these consistently strong qualities throughout the entirety of the frame – from center to corner – and at all aperture settings, even while shooting wide open at F1.4. The cutting edge optical structure includes high-precision AA (Advanced Aspherical) and ED (Extra-low Dispersion) glass elements that reduce spherical and chromatic aberration, as well as a ZEISS® T* Coating that minimizes flare and ghosting creating the classic ZEISS® clarity. Additionally, its Planar design ensures minimal distortion.
The large F1.4 maximum aperture of the FE 50mm F1.4ZA lens provides a level of brightness and speed that are advantageous for dimly lit indoor shots, night scenes, and portraits, while its 11-bladed circular aperture allows for stunning "bokeh", or background defocus, in images. The lens also features an aperture ring with an adjustable ON/OFF switch, an AF/MF focus mode switch, and a dust and moisture resistant design¹, further increasing its functionality.
The new lens is also equipped with a ring drive SSM (Super Sonic wave Motor) system, which allows it to efficiently lock focus with speed, precision and in near silence, making it particularly useful for shooting movies.
Pricing and Availability – FE 50mm F1.4 ZA Lens
The new FE 50mm F1.4 ZA lens will ship this July for a retail price of $1,500 US and $1,950 CA. The new FE interchangeable lens will be sold at a variety of Sony authorized dealers throughout North America.
Pricing and Availability – New FE 70-200mm f/2.8 GM OSS G Master lens. Teleconverters and Wireless Lighting Control System
Today, Sony has also released pricing and ship timing for the FE 70-200mm f/2.8 GM OSS G Master lens, 1.4x and 2.0x teleconverters plus their new wireless lighting control system. All products were introduced earlier this year.
One of the most eagerly anticipated lenses of the year, the Sony FE 70-200mm f/2.8 GM OSS G Master lens takes its place as the flagship telephoto zoom in the Sony lens lineup. Featuring built in Optical Stead Shot (OSS) and a fast f/2.8 maximum aperture across the zoom range, the lens will be an ideal fit for nature, sports, travel, fashion, beauty and wedding photographers. This lens will ship this July for a retail price of $2,600 US and $3,300 CA.
Designed exclusively to fit the 70-200mm F2.8 G Master lens, the new 1.4x and 2.0x teleconverters (models SEL14TC and SEL20TC) will both be sold for the same retail price of about $550 US and $700 CA, and will ship this July.
The versatile new wireless flash and control system – comprised of the FA-WRC1M wireless radio commander and the FA-WRR1 wireless radio receiver – was designed to meet the growing demands of professional Sony photographers. With a maximum range of 30m (approx.. 98 feet) and the ability to control a maximum of 15 separate flash units in 5 different groups, it offers a flexible wireless flash shooting experience with exceptional performance.
The FA-WRC1M commander will be sold for about $350 US and $480 CA. The FA-WRR1 receiver will be sold for about $200 US and $280 CA. Both products will ship this August.
The new lenses, teleconverters and wireless lighting system will be sold at a variety of Sony authorized dealers throughout North America.
A variety of exclusive stories and exciting new content shot with the new lenses, accessories and other Sony α products can be found at www.alphauniverse.com, Sony's new community site built to educate, inspire and showcase all fans and customers of the Sony α brand. Please follow #SonyAlpha on Twitter and visit @SonyAlpha on Instagram for all of the latest α camera news and content direct from Sony.