Jason Vong (@jasonvmedia) and Vivienne Lee (@hellovivienne) are a photo and video content creation team with a YouTube Channel where they vlog about their travels, photography and videography gear and tutorials. They tried out the new Sony Xperia PRO-I in Hawaii where they tested its photo features and how it changed their workflow on location. We connected with them to learn more about their experience with the Xperia PRO-I. See what they had to say along with their sample images and a video review below. (See more about the Xperia PRO-I and how to buy HERE.)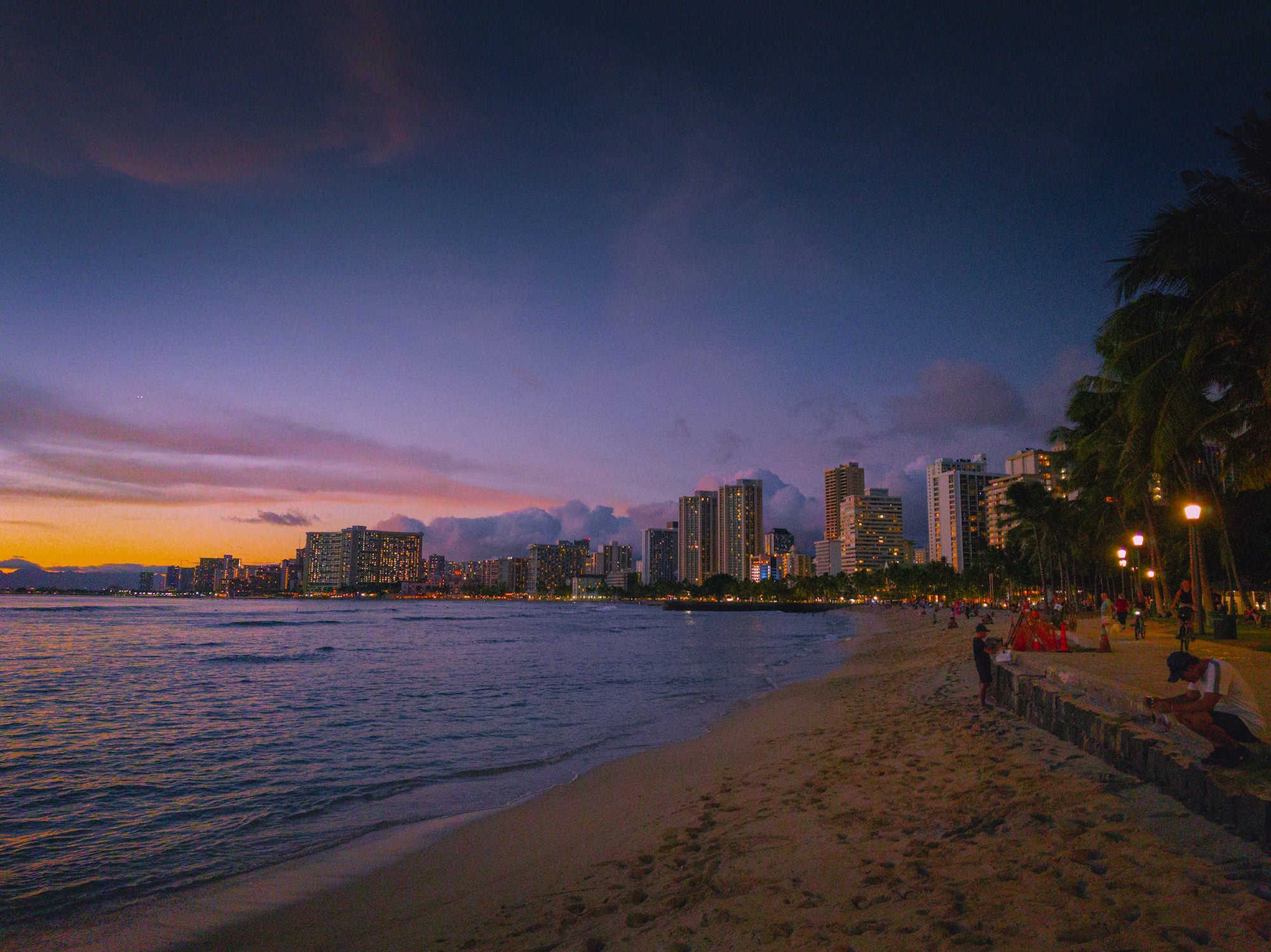 Photo by Vivienne Lee/Jason Vong. Sony Xperia PRO-I
Jason Vong & Vivienne Lee tested the Sony Xperia PRO-I in Hawaii. See how they used the new Xperia to improve their on-location workflow.
Easy Importing & Expandable Storage
While using the new Xperia PRO-I, Vong was surprised just how much it sped up their workflow. "I think one of the biggest things that really sticks out to us, when it comes to using a mobile device like the Xperia PRO-I," explains Vong, "is the immediate integration with Adobe Lightroom. What we found was that we're able to capture the 12 megapixel RAW photos from the 24mm lens, the camera, and we're just able to directly import that to Adobe to start editing."
He continues, "And we found that to be really amazing because with previous workflows we would have to take the SD card out of the camera, put it into a computer, and then upload it to Adobe Lightroom. And if we want to edit on mobile, then we would have to wait until those photos were transferred to the Cloud. Not with the Xperia PRO-I. We'd just upload, and it's ready to edit. So we really enjoyed that feature, probably the most while we were in Hawaii."
The Xperia PRO-I also has a large internal memory and that storage capacity is expandable. "Obviously when you're capturing this many photos and this many videos, the 512GB internal storage in the Xperia PRO-I is great, but what's even greater is that we can expand that storage up to 1TB. The fact that we can have it offloaded to a microSD card, and just import it into our computers is just a great feature for us."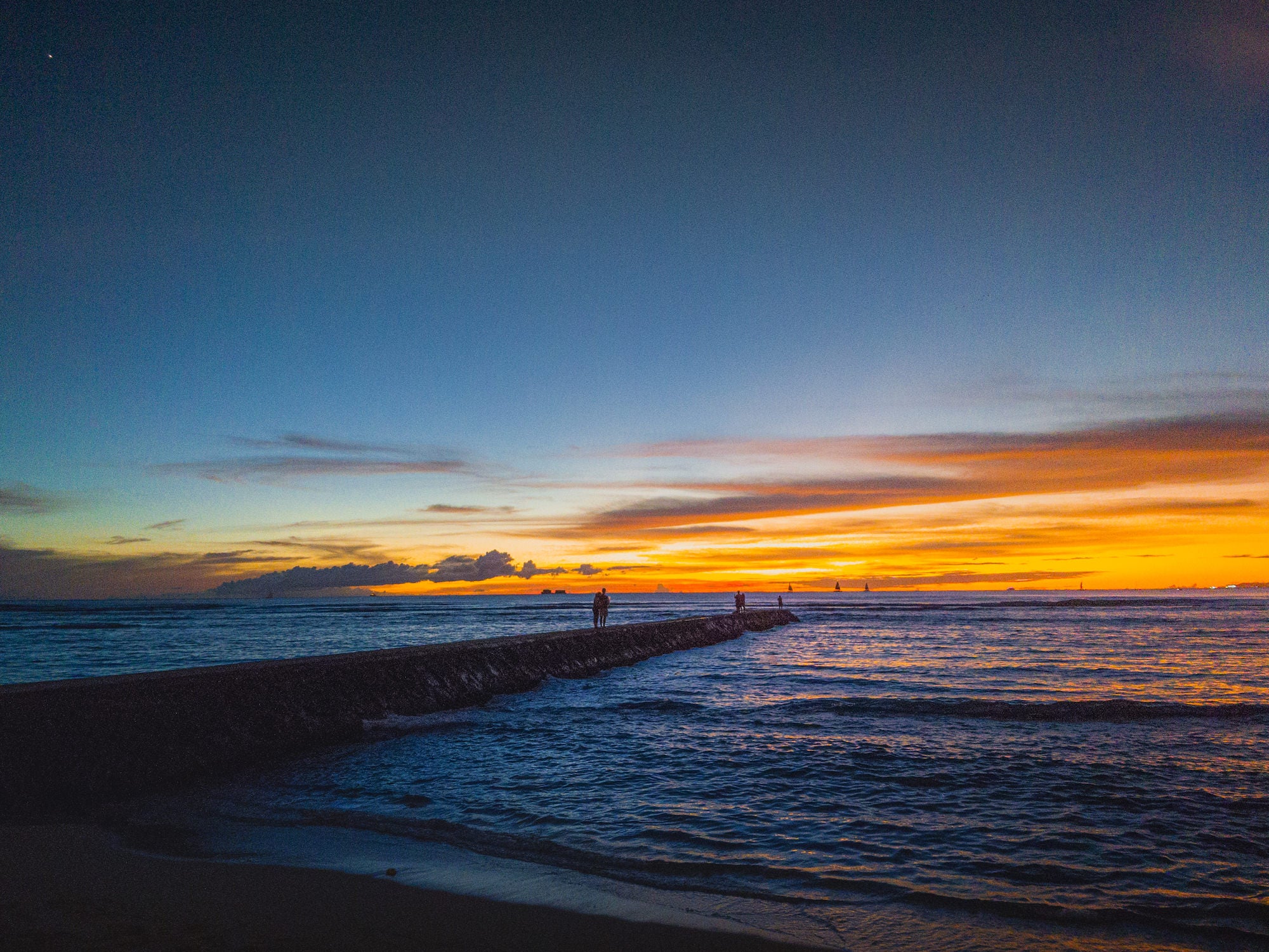 Photo by Vivienne Lee/Jason Vong. Sony Xperia PRO-I
The Perfect BTS Camera
Vong and Lee typically shoot photo and video with their Sony Alpha cameras, but for times when they just need to grab and shoot, the Xperia PRO-I device was a capable option. "Having the Xperia PRO-I is really nice because we can just have it in our pocket," says Lee. "There are times when we're out and shooting and Jason will be shooting something with the larger Sony Alpha cameras, and then I'll have to grab BTS. So it was really nice to be able to just grab the phone and shoot something, and know that it would come out really well. We don't necessarily have a second camera with us all the time, so this just makes it easier."
Lee says the versatility and control that the Xperia PRO-I's compact size provides made it easier for her to get shots from those difficult-to-reach places. "We were on this beach that had rocks and it was a little bit slippery," Lee explains. "I just didn't want to have to set up the entire tripod, and expand out the legs, and have it lay close to the ground. So instead I took out the Xperia and I just squatted down to get different angles with it. I could control it from that position just like I would on the bigger cameras. That was really nice for me, I didn't have to worry about setting up the big camera and water rushing up. The form factor of the Xperia PRO-I just makes it so easy. I got the shot I needed and could move on."
Outstanding Autofocus & Image Quality
The duo says that the quality of images coming out of the camera were great. They even pushed its continuous shooting capabilities and were impressed with the autofocus technology and its ability to cleanly capture fast-moving objects. "We tested out the 20 frames per second no blackout shooting," explains Vong. "Vivienne was shooting me running toward the camera, and she saw how the face and eye focus was kicking in."
"It was really fast, I had no issues with it," adds Lee. "The photo came out really sharp and blew my expectations. I think we pushed it to an interesting level because Jason was just charging at the camera."
"It was a testament to the whole auto focus," Vong says. "That's such a difficult thing to do, with a subject coming toward the camera. And the Xperia PRO I having that same sensor as the RX100 VII is really good."
The duo looks forward to using the new Xperia PRO-I and testing it out more for video. "I think it's really cool that this device also has 4K 120," Vong says. "We've been shooting a lot of our videos lately and delivering it in 4K 60, because of the newer Alpha cameras that can do 4K 60. And so with this, we can still keep that 4K quality, but have that ability to do slow motion at 50% for our 4K 60 videos, and I think that's really cool."
See more of Jason Vong and Vivienne Lee's work on their YouTube Channel.
See more about the Xperia PRO-I HERE.