Growing up in North Finland, the outdoors have always been the way of life for me. I just had a passion to be outside doing all kinds of different activities from mountain biking to backcountry skiing. Then at some point I realized that it would be cool to have a camera with me on these trips to photograph these beautiful landscapes surrounding us. My photography grew to be as important a part of the experience as the activities. My first Sony cameras were the α99 and the Sony NEX-6 (which was my first introduction to a mirrorless interchangeable lens camera). When the original α7 mirrorless full frame camera was announced in 2013, it was quite natural for me to start using it. Today, I shoot more and more video together with photos and I feel that this system is great for that. It's quite comfortable to transition between the photo and video modes on Sony Alpha mirrorless cameras. My kit has matured since my first α7. Here's the Sony Alpha mirrorless cameras and lenses I currently rely on.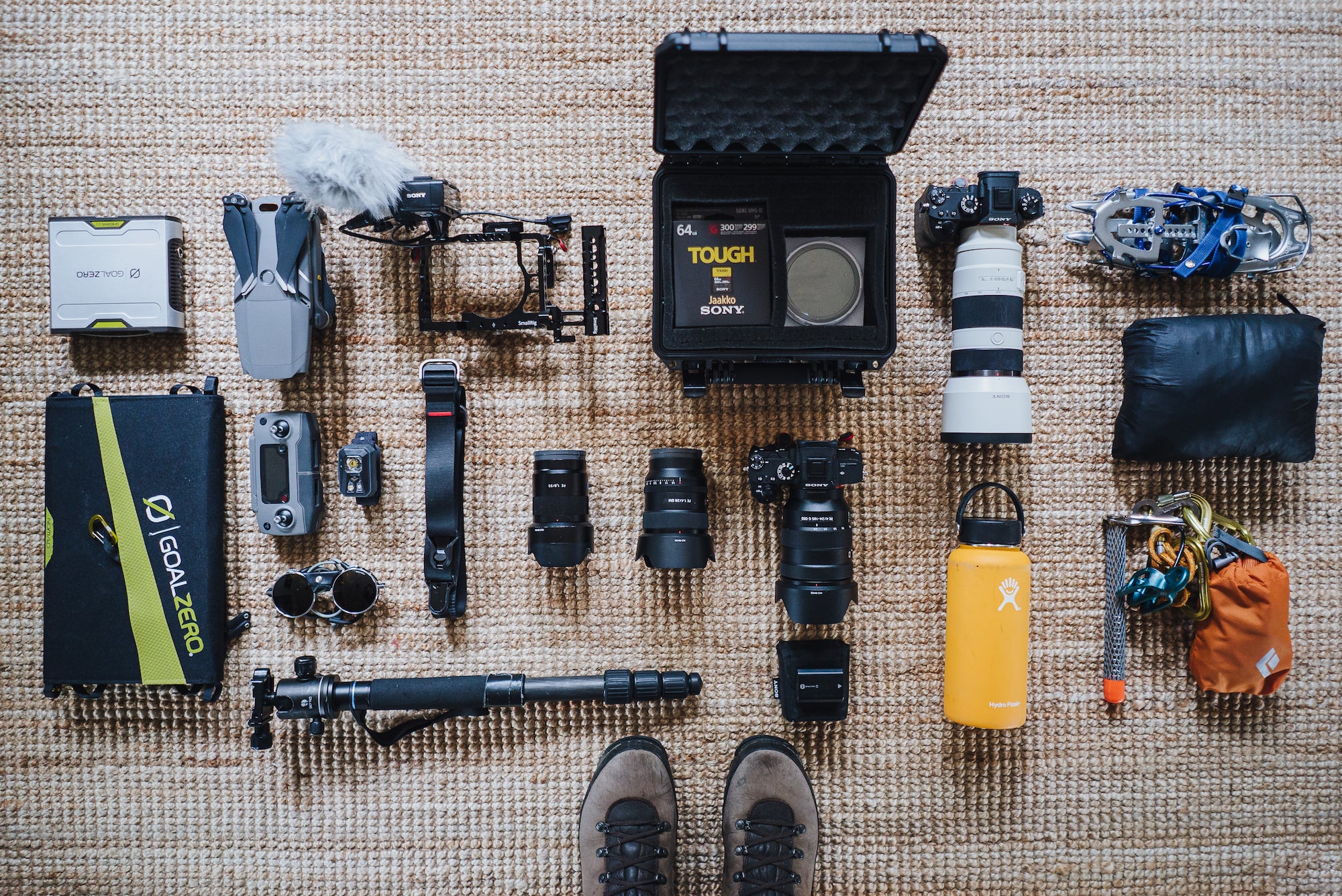 Cameras
The Sony mirrorless camera system has advanced quite a bit since the first model and now I carry the Sony α9 and Sony α7R III with me. I find that these two bodies complement each other quite nicely.
Sony α9: This camera is a perfect companion for action and sports photography. The unbelievable AF functions of the α9, together with the shutter speed of 20fps makes my job a lot easier and more efficient. It's so easy to get in-focus shots of high-speed action with the α9 which is great because I can focus more on the other aspects of photography and don't have to worry about the subject being in focus.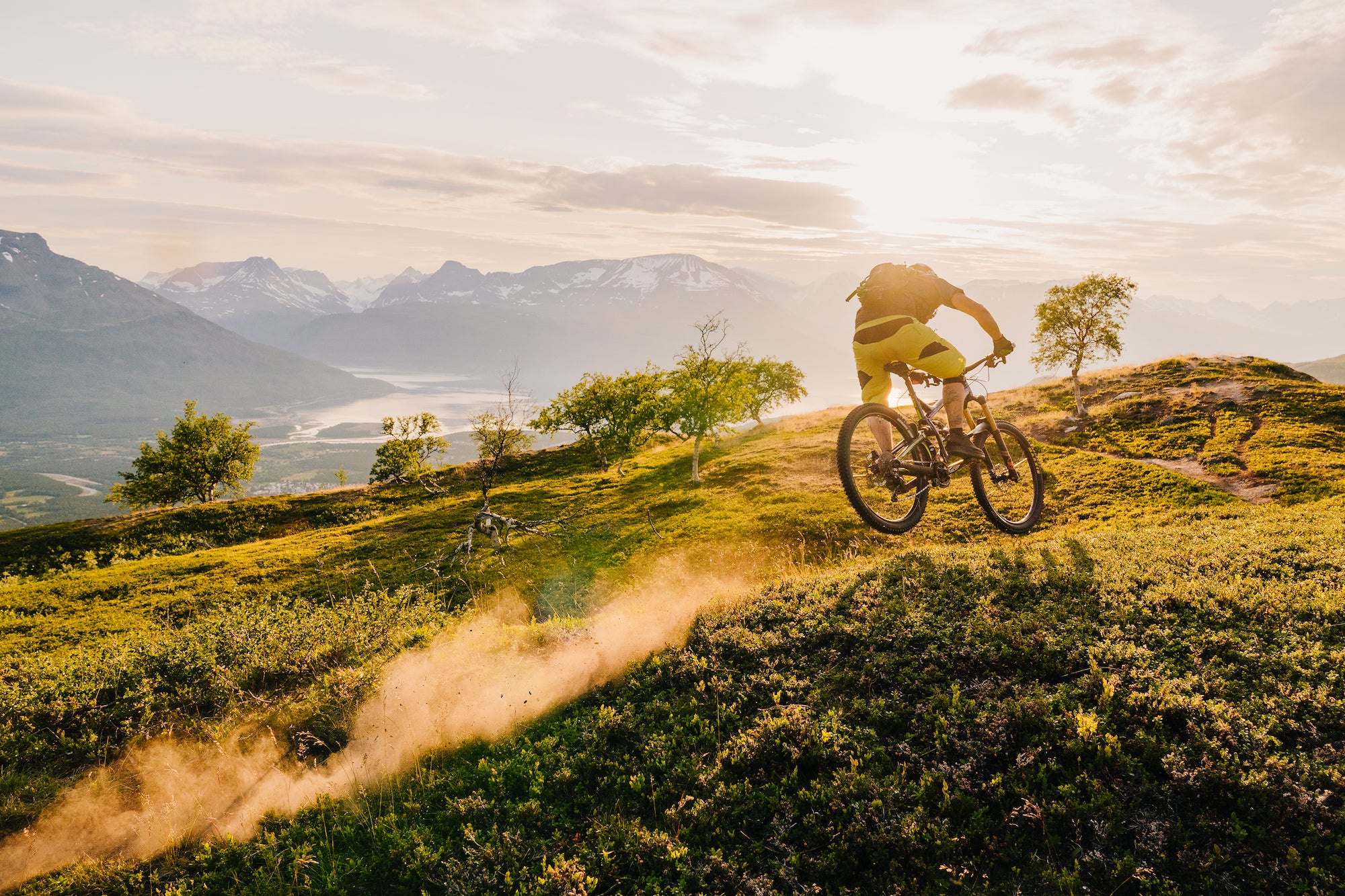 Sony α9. 24-70mm f/2.8 G Master. Photo of Trond Nilsen flying on his home trails above Skibotn in North Norway. Photo taken while working on a story about Mountain Biking in Lyngen Fjord area in North Norway.
Sony α7R III: With its 42 megapixel sensor, this camera is great for my landscape and commercial work or in a situation where I know I have to crop in a bit in post. Frequently my clients want to use the same photo in multiple ways on a wide range of platforms so it's great to have a lot of megapixels to play with. The α7R III is also my main camera for video.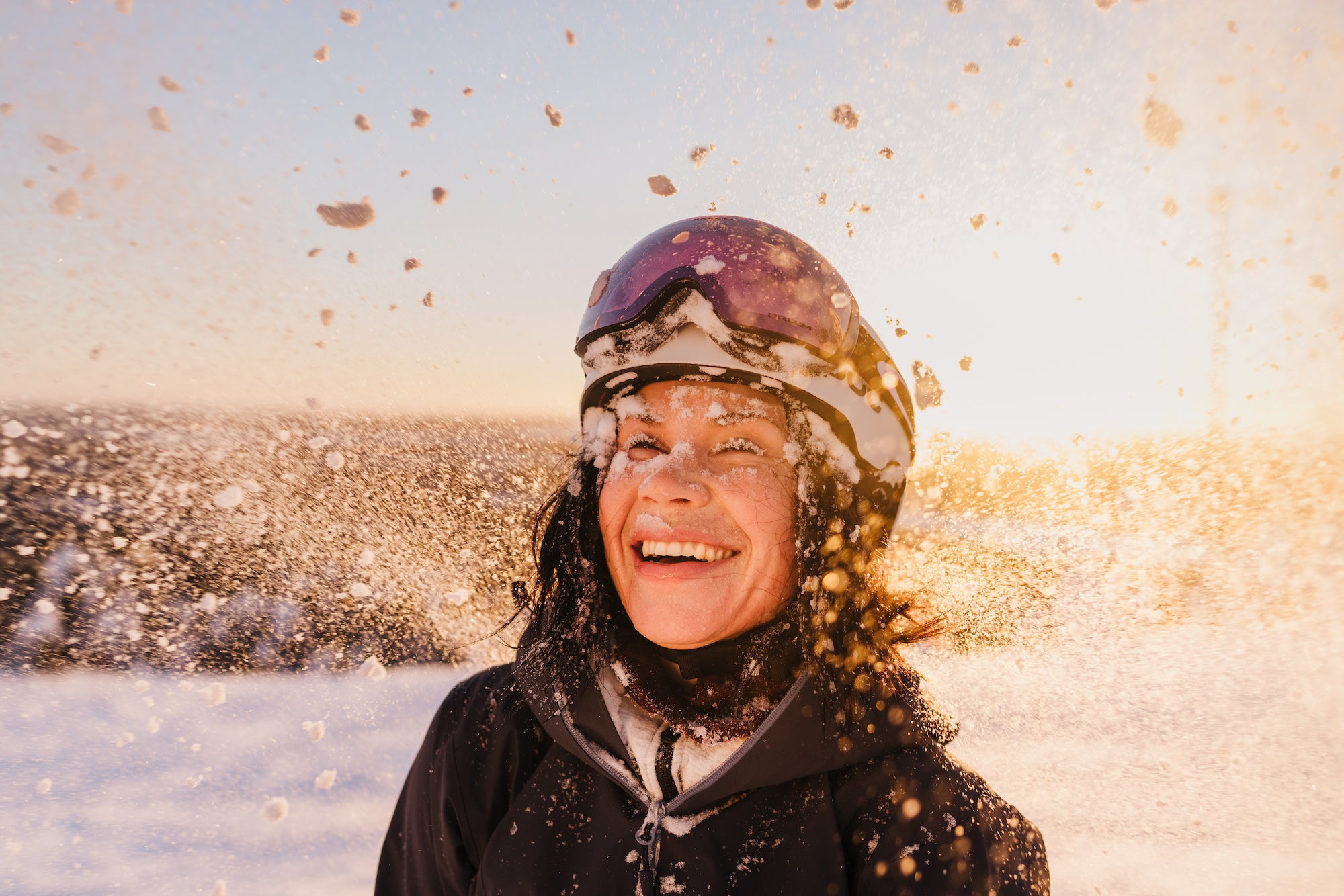 Sony α7R III. Sony 35mm f/1.4. Photo from a commercial shoot that I did for Ruka Ski Resort in North Finland last winter. Fill light with reflector.
Lenses
Sony 70-200mm f/2.8 G Master: This is one of my go-to lenses. I also like the f/4 version but I usually shoot in conditions where the wider aperture of the GM version is needed. Having a 70-200mm telephoto zoom is a no-brainer for every outdoor photographer out there. It's great for landscapes, portraits, and covering all sorts of sports. For me, this is the most versatile lens in my bag.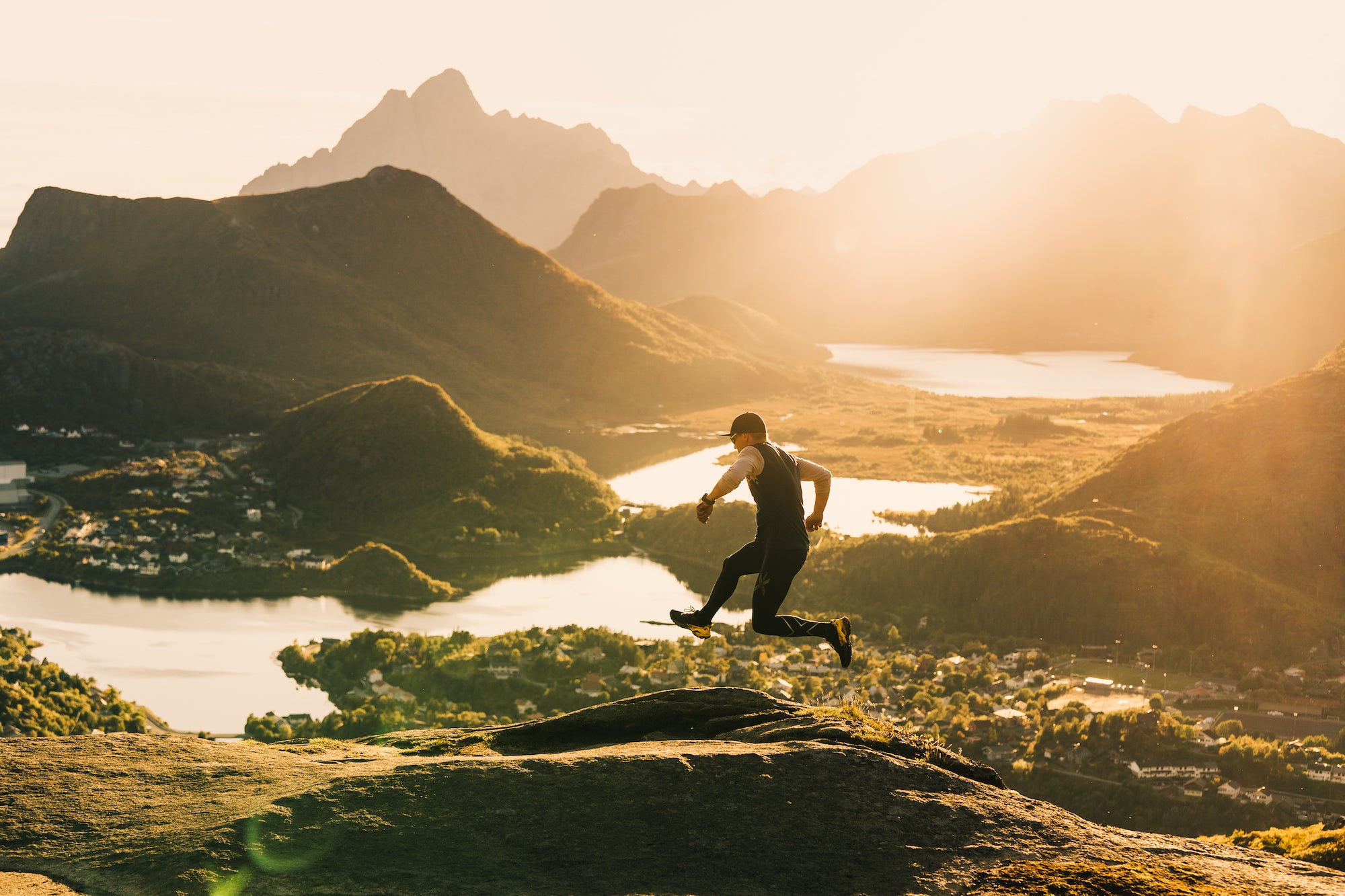 Sony α9. Sony 70-200mm f/2.8 G Master. Antte Lauhamaa on an evening run above the village of Svolvær in Lofoten North Norway.
Sony 24-70mm f/2.8 G Master: This is another do-it-all lens for me. If I'm not exactly sure about the type of photos I'm going to take on a trip, I have this 24-70mm lens with me because it has the basic focal lengths covered. Also in winter time I prefer fast zooms because I really don't want to change lenses that often when there is snow flying all over the place.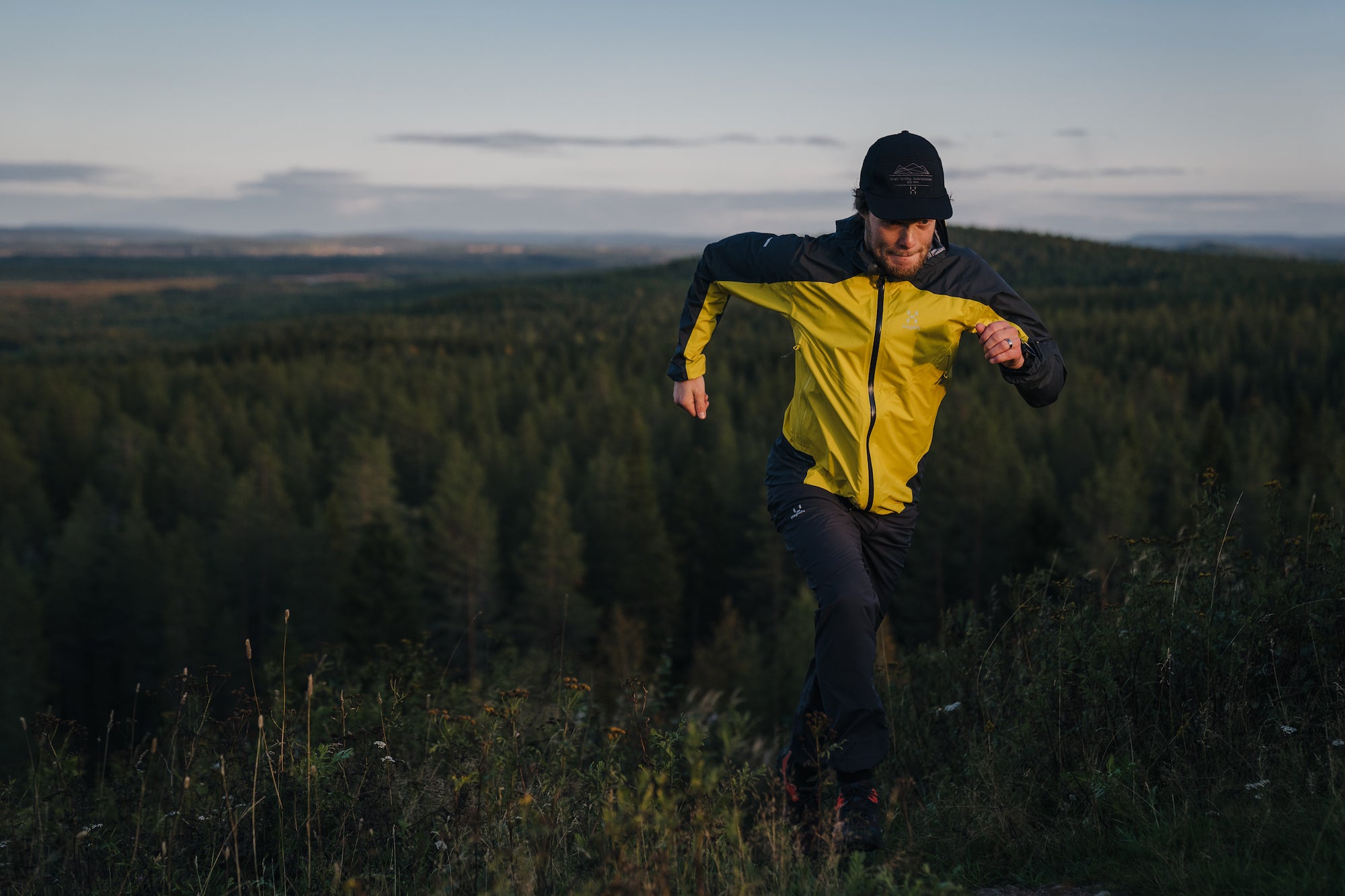 Sony α9. Sony 24-70mm f/2.8 G Master. Antti Autti on a evening run on his home trails in Rovaniemi Finland.
Sony 55mm f/1.8: This is one of my favorite lenses. The size and image quality of this lens is so great that I find myself using it more and more. I like to use the 55mm on holidays as a walk-around lens and I also use it a lot on event and portrait shoots.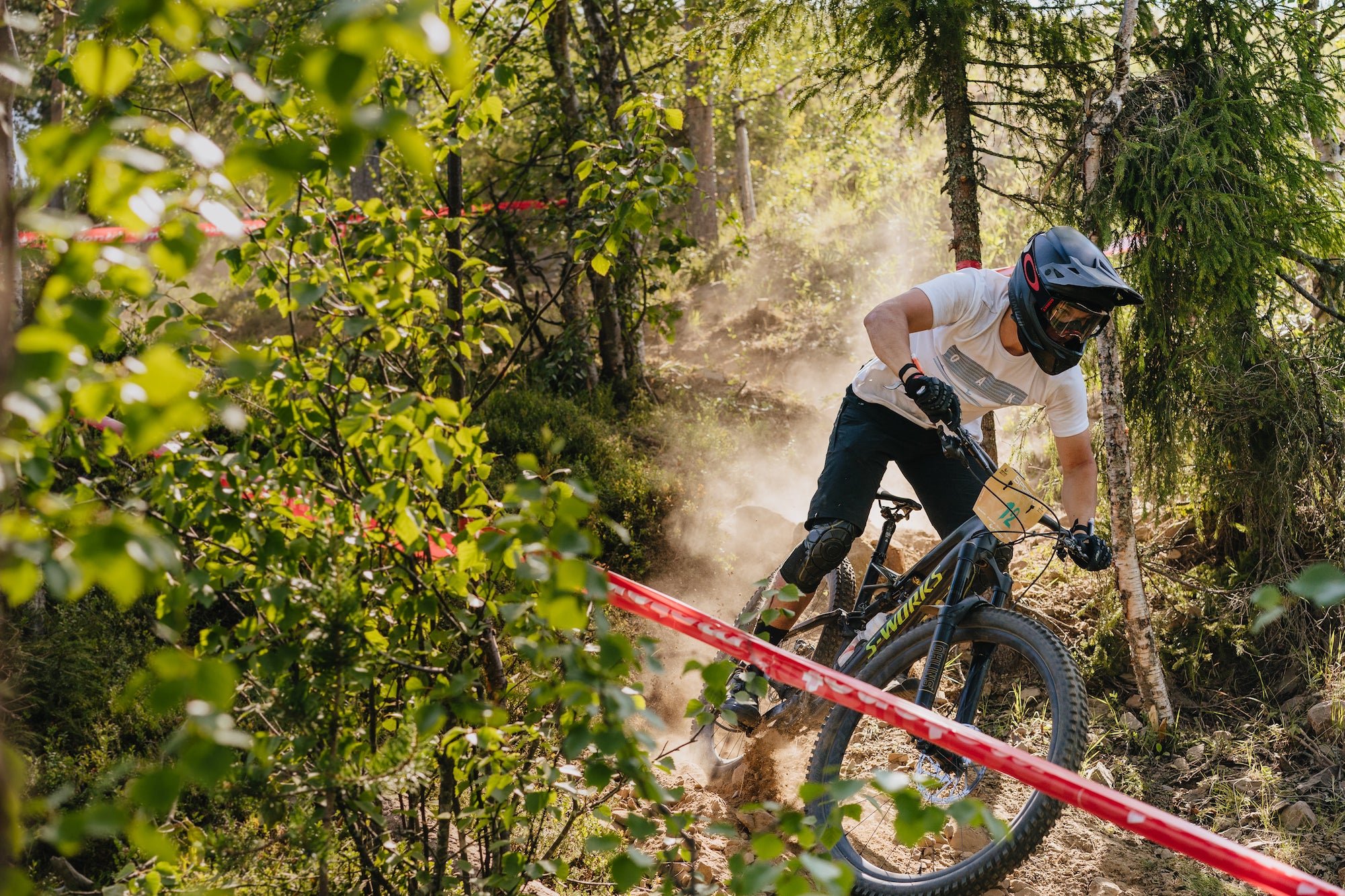 Sony α9. Sony 55mm f/1.8. Photo from Midnight Enduro Race held in Levi Finland.
Sony 35mm f/1.4 G: I really love the 35mm focal length. The Sony 35mm is a great lens and I especially like to use it on event and commercial shoots. Because I like having lightweight lenses on remote outdoor shoots, I plan to get the new Sony 35mm f/1.8 lens as soon as it is available. I find that the restriction of a fixed focal length makes me take better photos compositionally.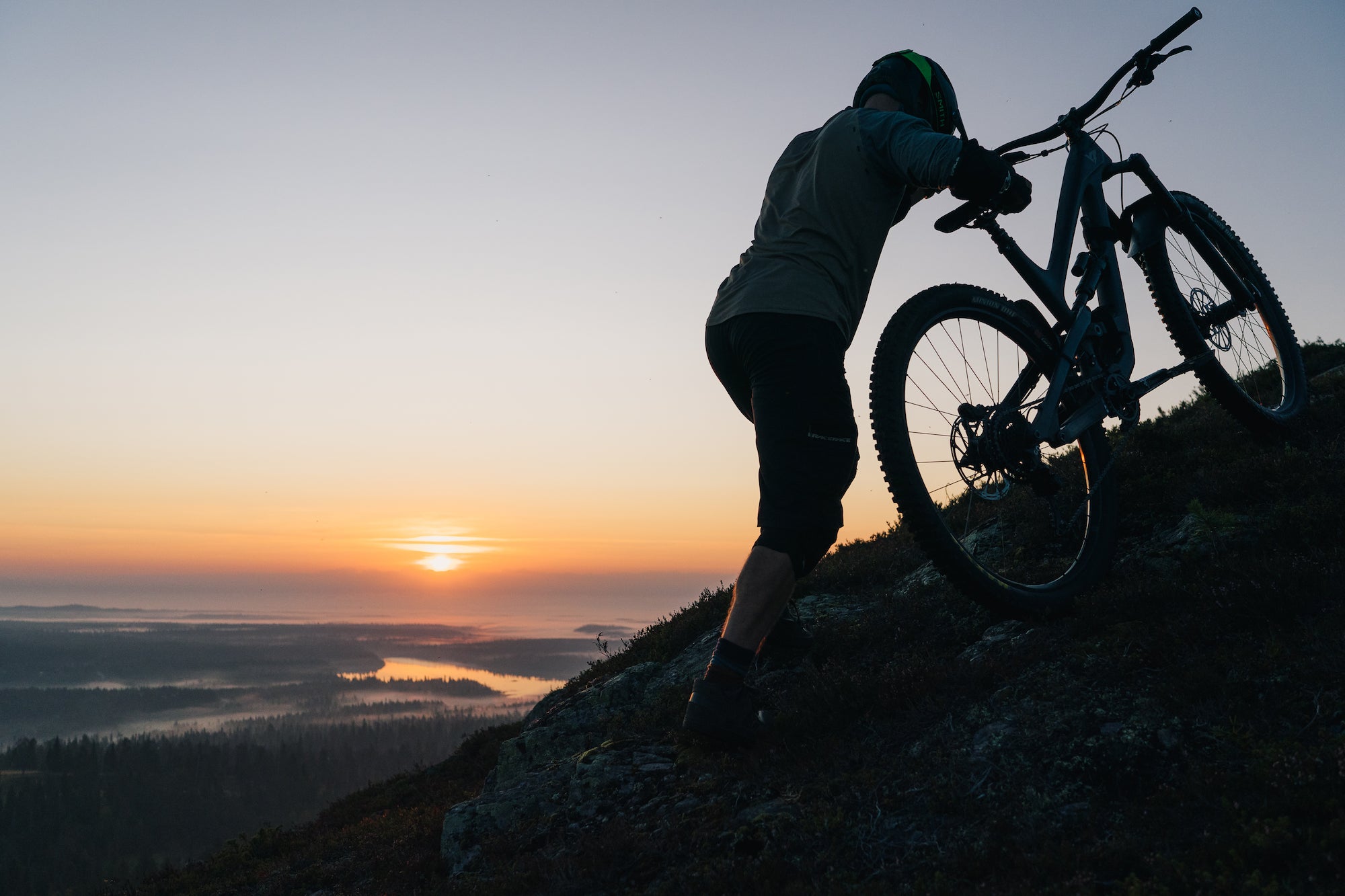 Sony α9. Sony 35mm f/1.4. Photo from a MTB shoot that I did for Ruka Ski Resort in North Finland.
Sony 24-105mm f/4 G. This lens is a perfect lens for me when I'm doing hybrid still photo and video shooting. The focal range of this lens is super-versatile and it also has stabilization which is great when shooting handheld video. The lens' OSS stabilization together with my Sony α7R III's in-body stabilization makes this a great combo for run and gun type of work.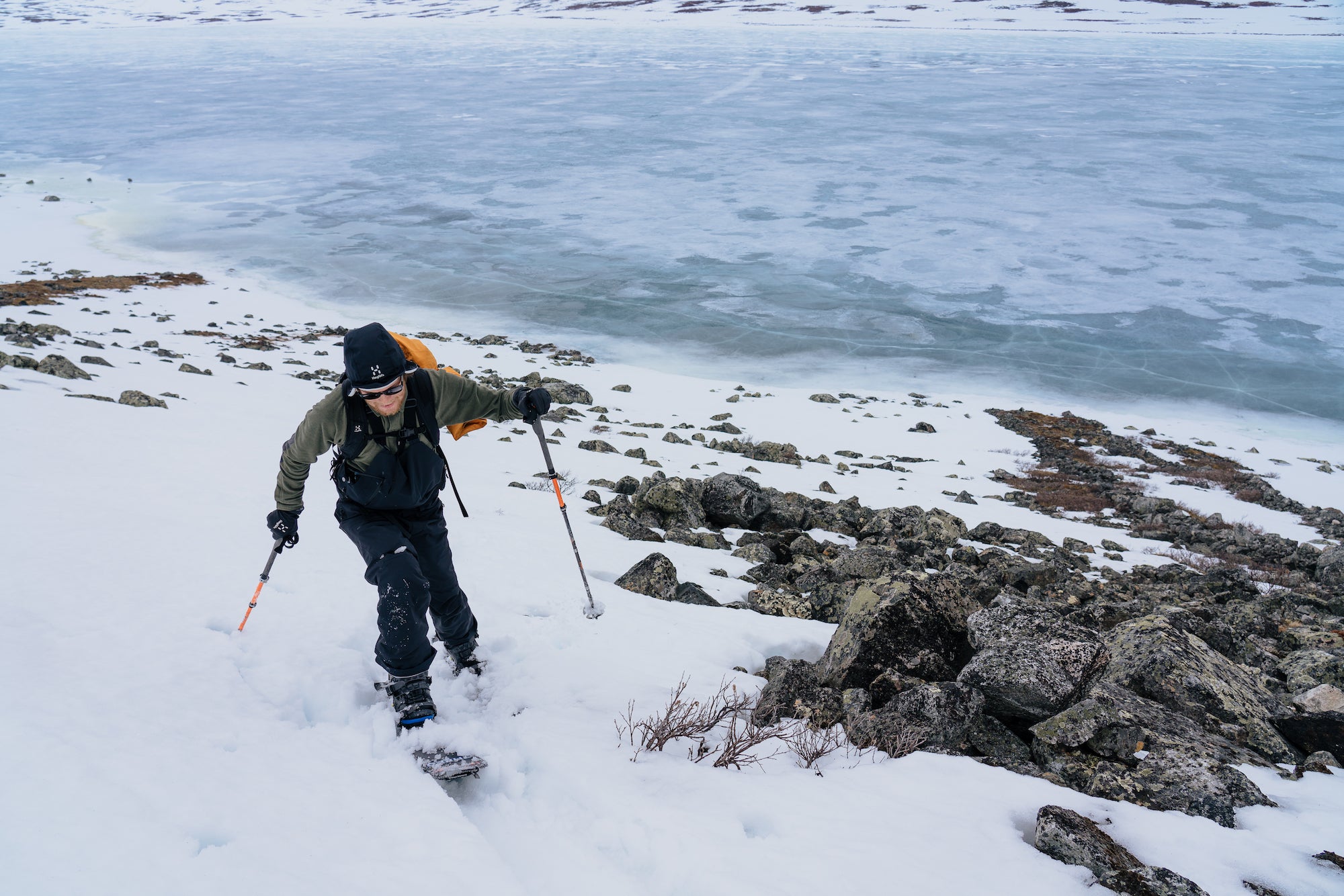 Sony α7R III. Sony 24-105mm f/4 G. Antti Autti hiking up a Mountain called Tierbmesvarri in North Finland.
Sony 24mm f/1.4 G Master. I love to use this lens when I don't carry the 24-70mm lens with me. The size along with its wide aperture is its biggest plus for me. I can, for example, use the α9 body with the Sony 24mm f/1.4, 55mm f/1.8 and 70-200mm f/4 G and with those lenses, the system is really light and compact. Also because of its large f/1.4 aperture, this is a great lens for northern lights photo and videography.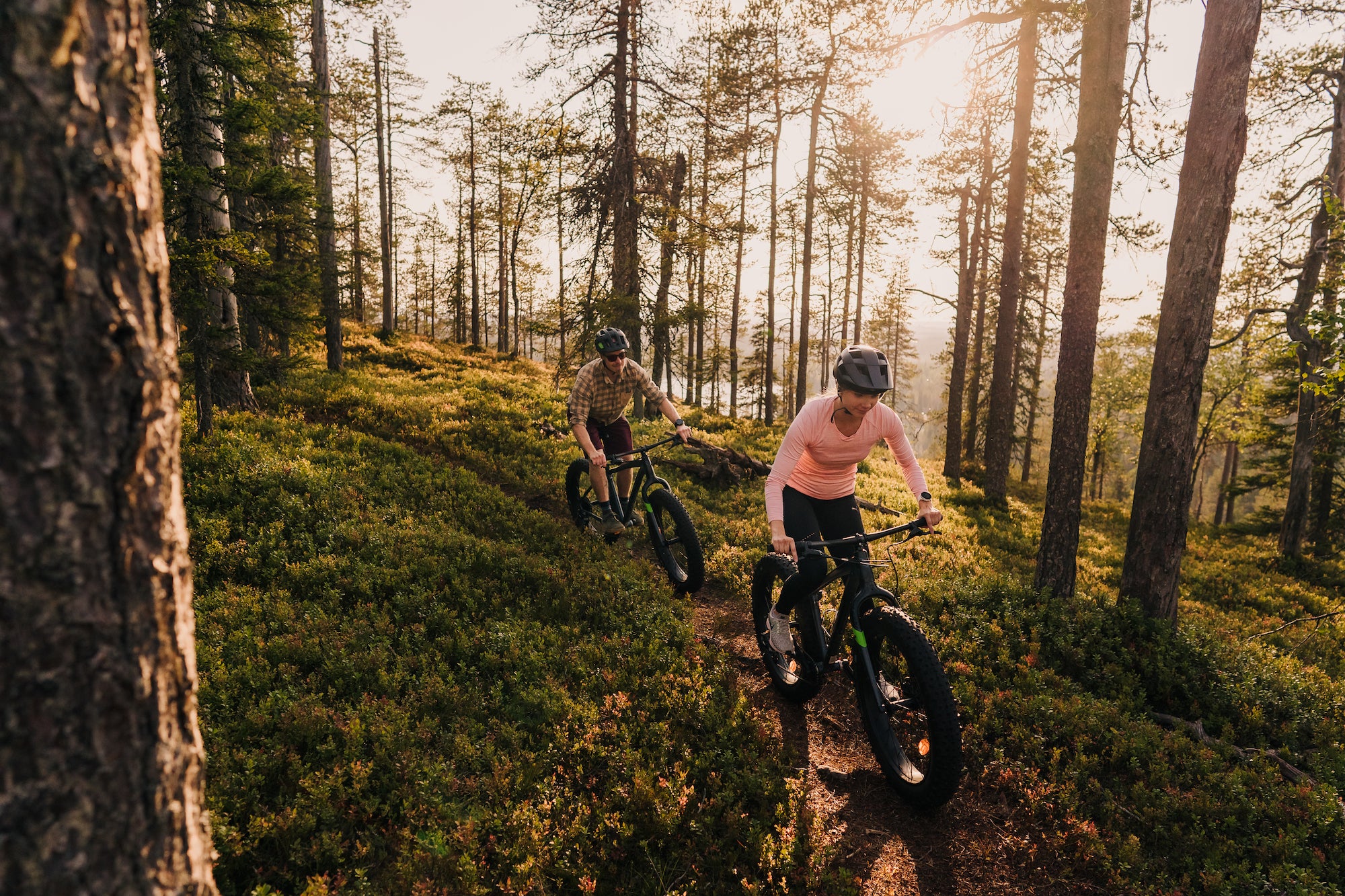 Sony α9. Sony 24mm f/1.4 G Master. Photo from a MTB shoot that I did for Ruka Ski Resort in North Finland.
Accessories
SmallRig Camera Cage for my Sony α7R III: A great accessory if you want to build a proper video rig around your camera body.
Sony TOUGH SD memory cards: These Sony TOUGH cards are reliable, fast and up to the rigors of backcountry photo and video shooting.
Goal Zero Sherpa Power Bank: I love to have this with me on longer shoots. I can charge my cameras through this thing even when my camera is shooting a timelapse for example. Also, I can change the Power Bank with Goal Zero foldable solar panels.
Peak Design Capture Camera Clip: I never go to a shoot without this. I love to have the camera on hand almost all the time and I have found that the capture camera clip has been the best solution for this. I have the clip attached on the shoulder strap of my camera backpack and when I'm hiking I have the camera attached. The only time I have the camera inside the pack is when I'm skiing down some technical stuff or mountain biking downhill fast.
See more of Jaakko Posti's work at jaakkoposti.com and on Instagram @postinjaakko.